With summer travel planning in full-swing, we're excited to share part two of our list of five unique summer experiences in France. Read on to discover more about this year's Tour de France and Tour des Femmes, Fête Nationale, and more.
---
Five Unique Summer Experiences in France: Part Two
Via Ferrata – Hiking and Rock Climbing with a View of Mont Blanc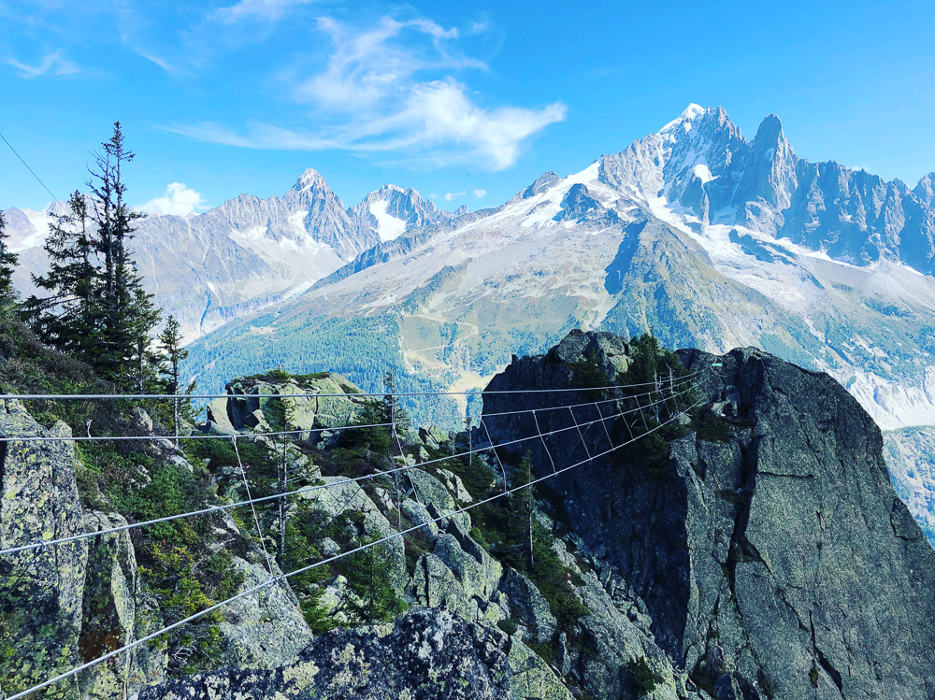 Beginners and experienced climbers, adults and children alike can enjoy the fun of the vertical world of via ferrata. This activity is a cross between hiking and rock climbing. Go along routes equipped with cables, ladders, and rope bridges and across rock faces and crags. This particular via ferrata route looks directly at the stunning Mont Blanc. The Chamonix Valley is a wonderful place to experience this unique activity, and the Evettes via ferrata guarantees enormous fun and adventure. You'll safely push your limits on a varied route with a professional guide.
Celebrate La Fête Nationale – Bastille Day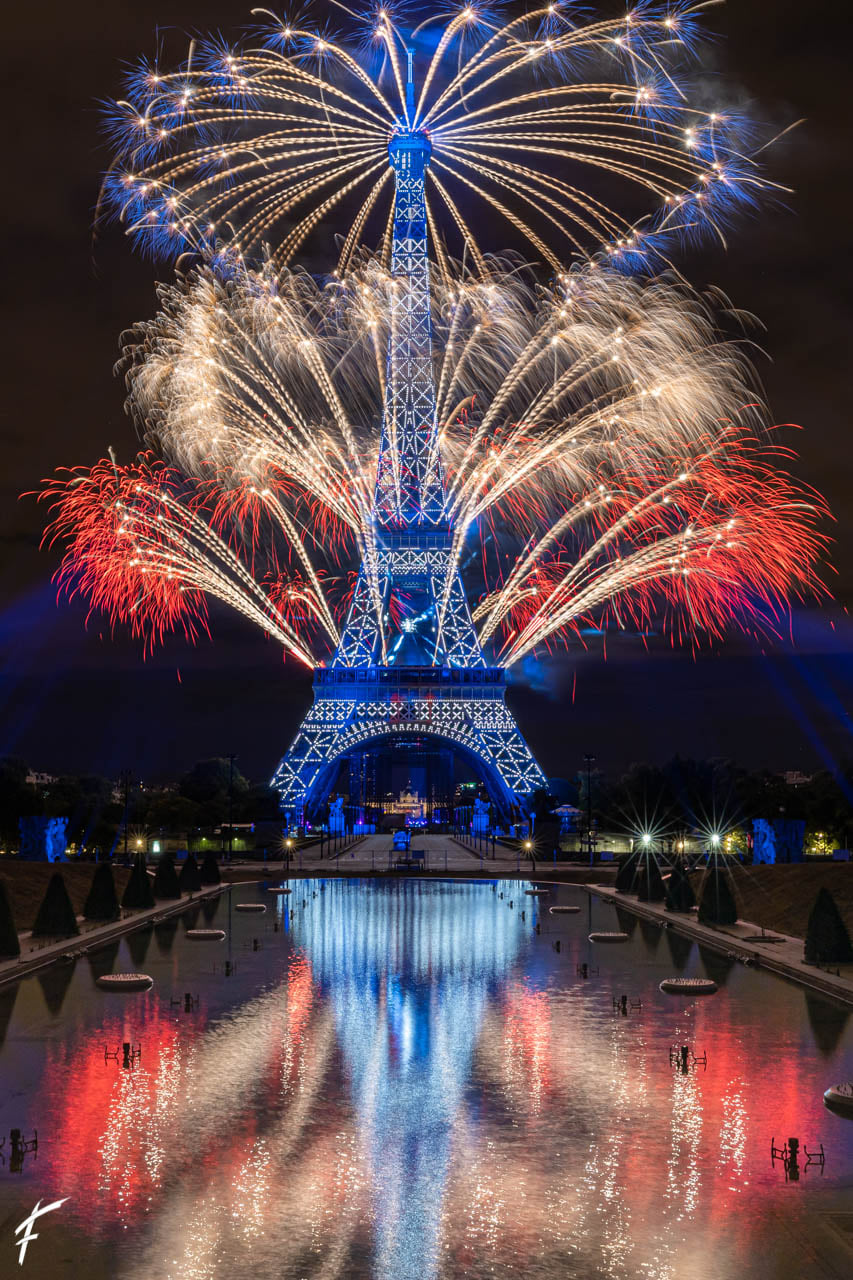 The French Fête Nationale marks the anniversary of the storming of the Bastille on July 14th, 1789, a turning point in the French revolution. It also marks the Fête de la Fédération, which celebrates the unity of the French people on July 14th, 1790. Since 1880, July 14th has officially been the Fête Nationale. It symbolizes the end of the monarchy and the beginning of the French Republic. Celebrations are held throughout France. In major cities like Paris, Lyon, Bordeaux, and Toulouse, you'll find military parades, games, shows and entertainment for the whole family. There are spectacular fireworks shows as well, especially in Paris at the Eiffel Tower.
Where to Stay in Paris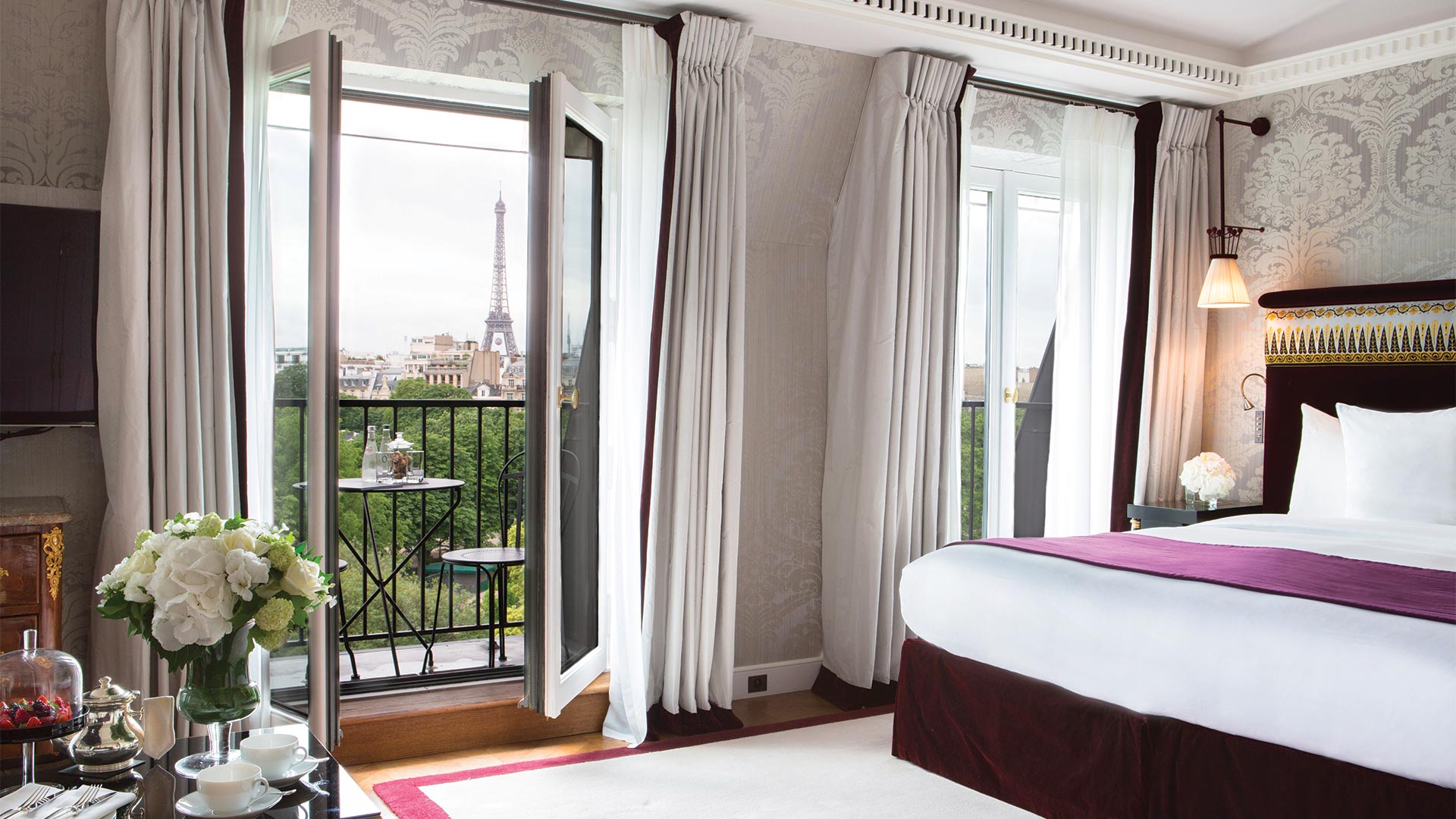 Hôtel La Réserve

This palace hotel is housed in a mansion dating from 1854, once owned by couturier Pierre Cardin.

Behind its ruby-red doors, it offers guests a world of Haussmann charm and rooms with stunning views of Paris's finest landmarks. The elegant and stylish decoration was designed by Jacques Garcia.

Practical and aesthetically pleasing, the 26 suites and 14 rooms seamlessly combine tradition with modern technology. It is also worth noting that La Réserve Paris is the first palace hotel to offer a personal butler service for every room. There is special attention to make guests feel as though they are staying in a private home.

Away from the hustle and bustle of the world's most beautiful avenue, this discrete and spacious establishment also has a private library and a smoking room.

Chef Jérôme Banctel oversees the kitchens at both Le Gabriel restaurant and La Pagode de Cos brasserie. The restaurant serves contemporary French cuisine with Asian influences.
Tour de France and Tour des Femmes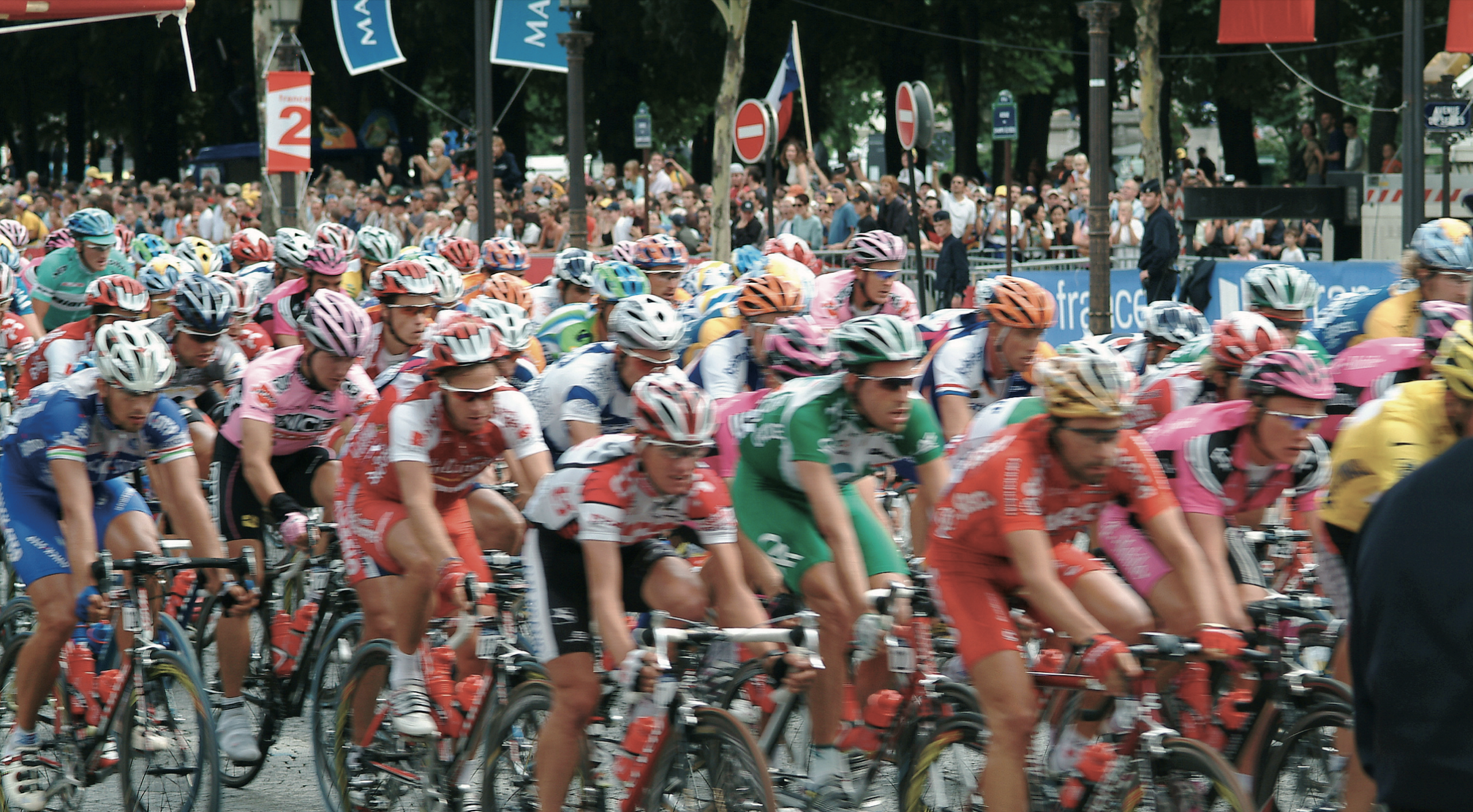 The 109th edition of the Tour de France is back again this year from July 1st to July 24th. The race is set to depart in Denmark and also includes stops in Belgium and Switzerland. This year's race will cover 2,067 miles of cycling and span four mountain ranges. If you happen to be in Paris on July 24th, don't miss the final stage of the Tour de France. The finish line is on the Avenue des Champs-Elysées. Spectators can cheer on the riders around Place de la Concorde and the Quai des Tuileries. The end of the Tour de France in Paris marks the beginning of the Tour des Femmes, the first women's cycle stage race around France. The Tour des Femmes takes place from July 24th to July 31st.
Kayaking or Canoeing in the Dordogne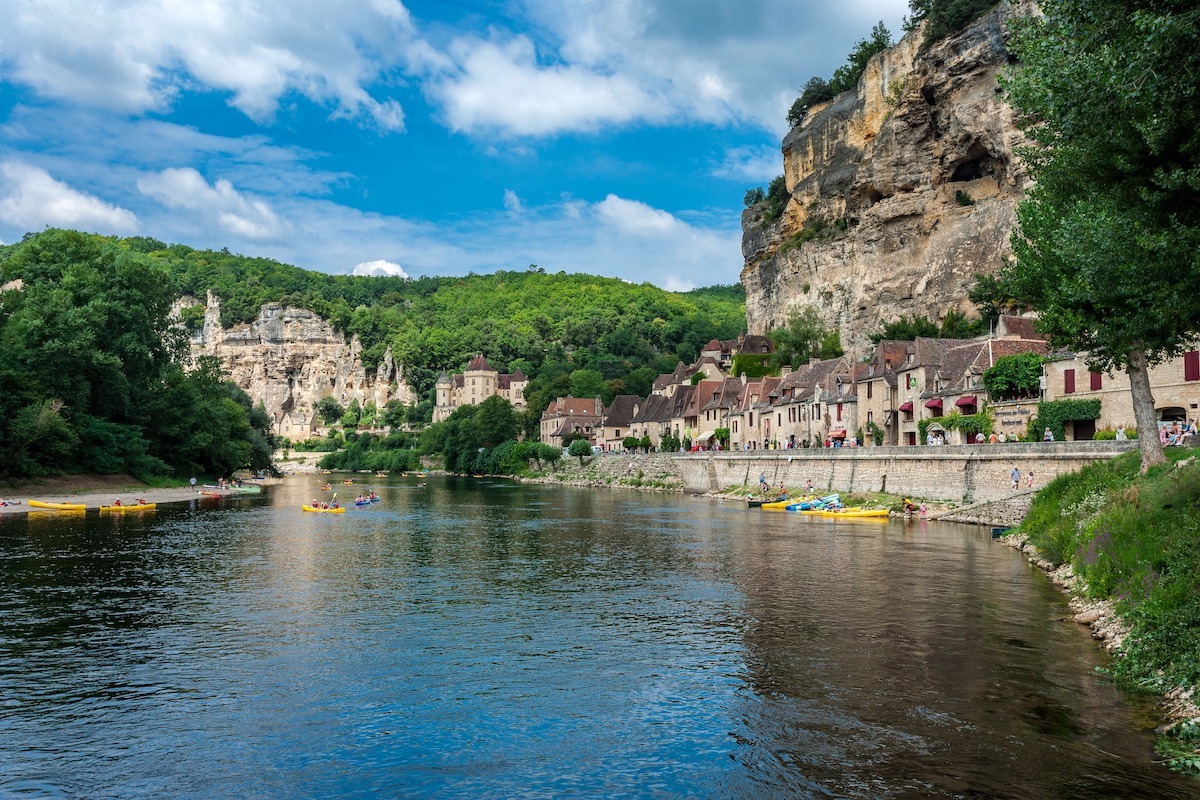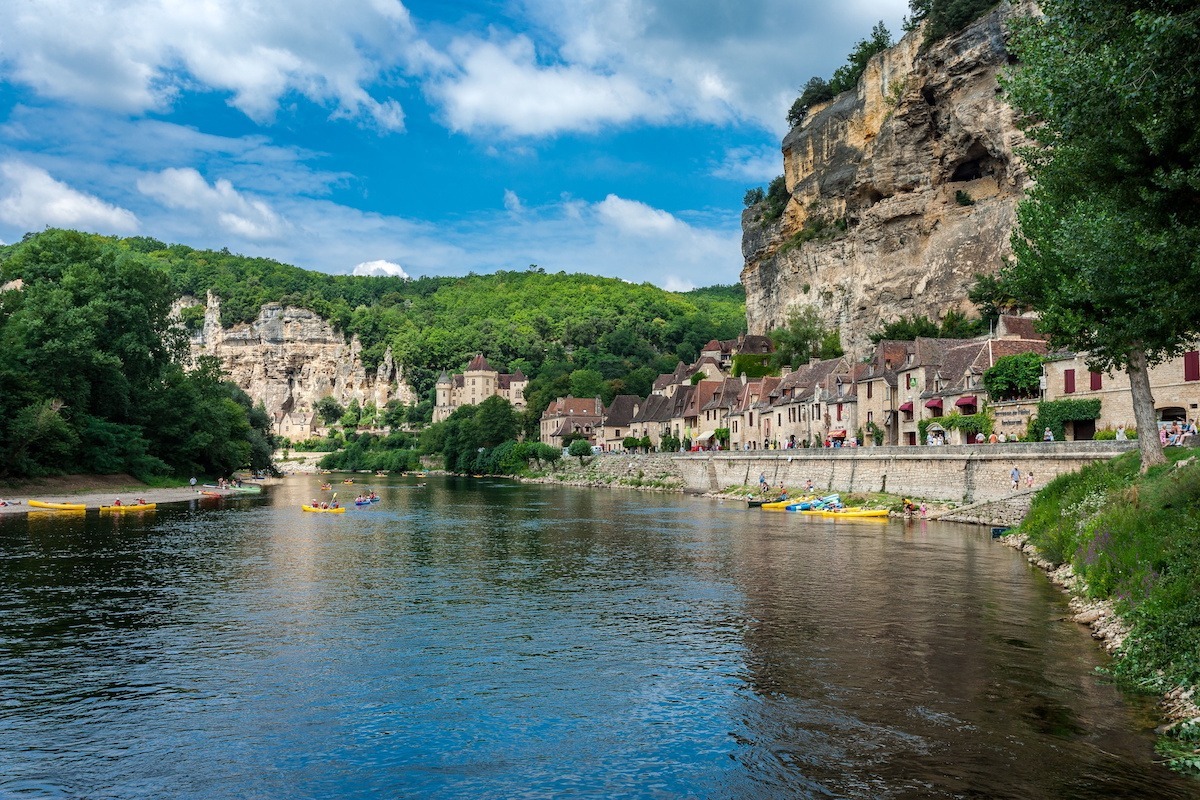 Begin your journey in either a kayak or canoe at Saint Vincent de Cosse, just next to Beynac-et-Cazenac, which many consider to be one of the most beautiful villages in France. Nestled between the Dordogne River and an immense rocky promontory, the village is not to be missed. With stone-paved streets, houses in light-colored stones, and a château, you'll be in for a total immersion in medieval times. A shuttle will take you to your preferred starting point on the Dordogne River. From there, you'll start discovering the amazing villages and châteaux on both sides of the river. You'll have your pick between three different tours: a half day tour, a 4-5 hour tour, and a full day tour. A perfectly unique summer experience in France indeed!
Where to Stay in the Dordogne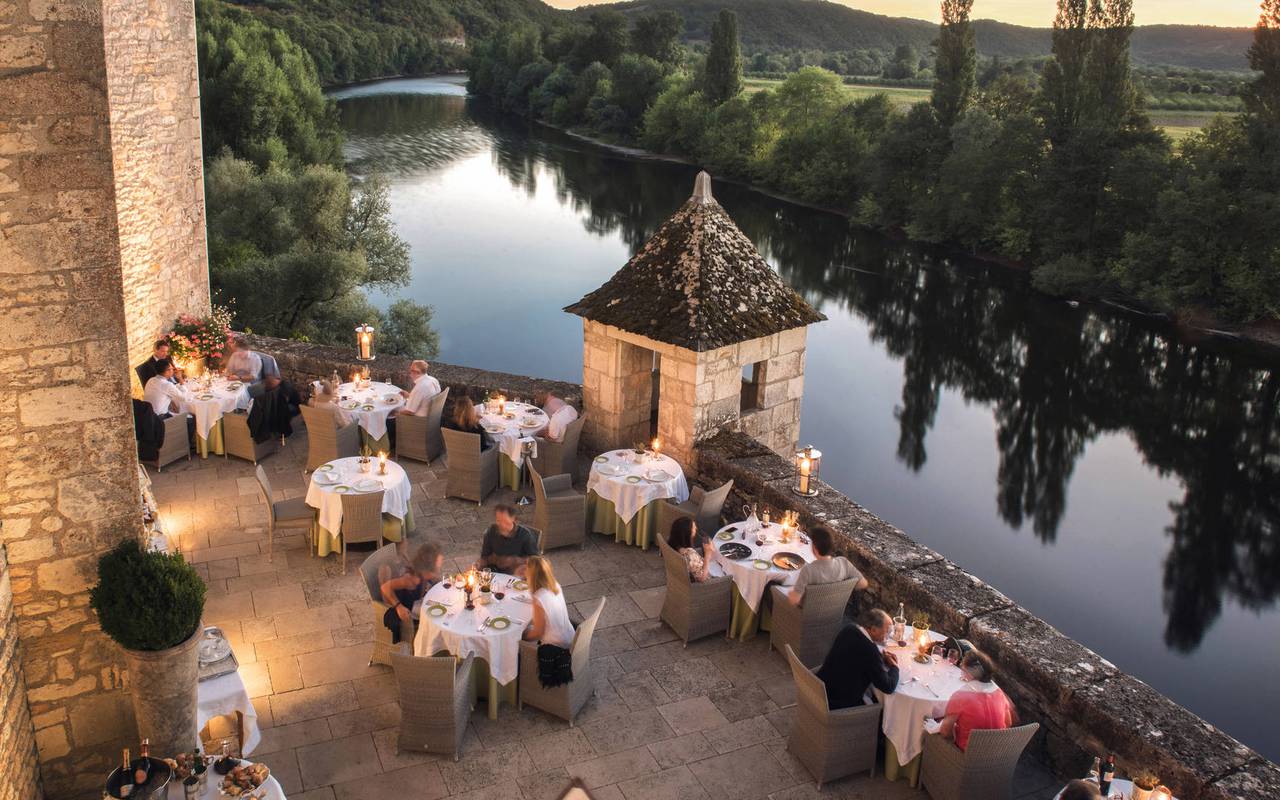 Château de la Treyne

The exceptionally located 4-star hotel is set on a rocky bluff and mirrored in the Dordogne, beneath a wooded hillside covered with boxwood and truffle oaks.

The hotel's combination of authenticity and refinement is a perfect expression of contemporary luxury, in a sublime and relaxing setting. It offers guests the opportunity to step back in time with all of the comforts and amenities of modern life.

All Suites and deluxe rooms are equipped to the highest standard. A tempting menu of seasonal dishes, using only the best locally sourced ingredients, is served daily at their Michelin-starred restaurant.
Loire Valley Bike, Wine, and Châteaux Tour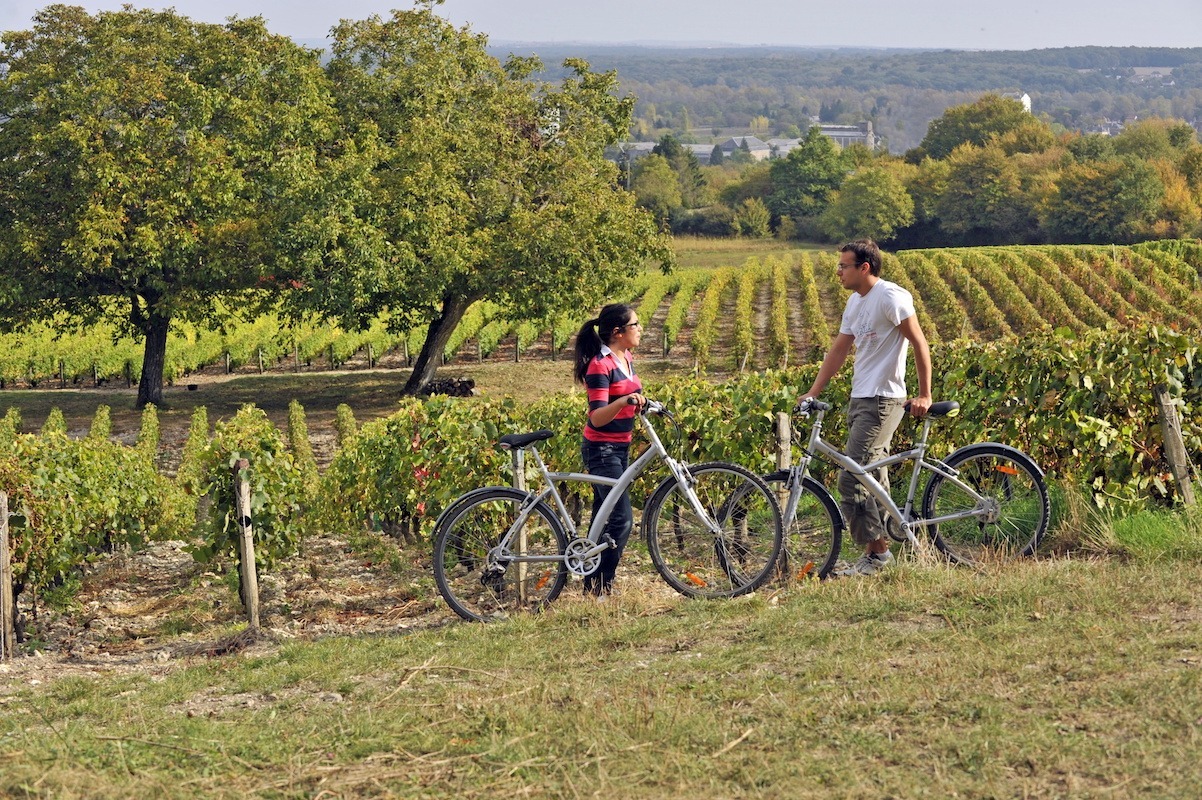 Join a licensed guide for an incredible private tour and day experiencing the best of the Loire Valley's biking, wine, and châteaux. Stop at the Château de Villandry, one of the last châteaux built during the Renaissance period. There you'll discover perhaps the most breathtaking example of Renaissance garden design in all of France. Afterwards, bike along the banks of the Loire River to an old fisherman's village. You'll stop for a picnic lunch on the riverside with local delicacies and wine.
Play amateur photographer in Rigny-Ussé where you can admire the exceptional exterior architecture of the Renaissance château. The view of the château from the bridge over the Indre is quite simply stunning. To finish the day, stop in the Vouvray vineyards to visit a cellar and taste the delicious local sparkling wine. A simply wonderful way to have a unique summer experience and experience some of the best of France all in a day!
---
We hope part two of five unique summer experiences in France helps inspire a trip later this year. We would love to help you plan a dream trip to France with a custom, completely tailor-made itinerary. Some of our favorite destinations in France include Paris, the South of France, Normandy, and Paris. Get in touch with a travel designer today to start the planning process!