They say home is where the heart is, but sometimes it's somewhere far away that tugs at our heart strings. France has long attracted tourists, artists and intellectuals over the centuries with one notable resident being Vincent Van Gogh. Born in the Netherlands, this renowned painter spent considerable time in France during his career. We don't blame Van Gogh for being inspired by France's magnificent landscapes, idyllic villages and rich culture. For those enchanted by this post-Impressionist painter's work, we've compiled our best Van Gogh activities in France. 
---
Best Van Gogh Activities in France
Van Gogh's Time in France
Van Gogh lived in many places during his short life: England, the Netherlands, Belgium and France. Vincent Van Gogh's brother Theo worked as an art dealer in Paris and introduced him to the work of Claude Monet among others, according to the Van Gogh Museum.
He lived in Paris for several years before he decided to move to Arles in southern France. In a letter to his brother Theo, he wrote, "It seems to me almost impossible to be able to work in Paris, unless you have a refuge in which to recover and regain your peace of mind and self-composure. Without that, you'd be bound to get utterly numbed."
And in that vein, he headed down to sunny Provence.
Although Van Gogh's life was punctuated by instability and mental illness, it didn't ultimately hinder his ability to paint and draw. Van Gogh created 180 paintings during his time in Arles, according to the Van Gogh Museum. It was here that he would so infamously cut off his ear. Later, he spent a year in a mental hospital in Saint-Rémy-de-Provence, where he created around 150 paintings, including arguably his most famous piece Starry Night.
Perhaps you're interested in learning more about this Post-Impressionist painter's life and legacy. We've rounded up our best Van Gogh activities for your trip to France.
Take a Tour of Van Gogh's Arles and the Alpilles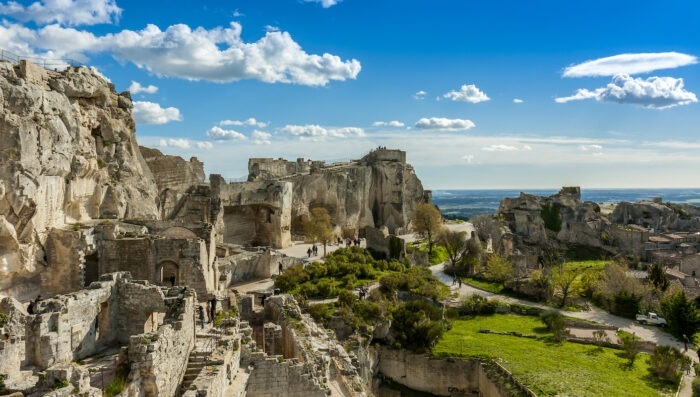 Spend the day on a private guided tour through Van Gogh's stomping ground in Provence. You'll start in Les Baux-de-Provence, which has been labeled as one of France's most beautiful villages. This quaint village will enchant you with its narrow pathways and views over the Provençal hills. Les Baux-de-Provence is also home to the Carrières de Lumières art center. Here you can stroll through its "From Vermeer to Van Gogh," a digital, immersive exhibition celebrating Dutch artists.
Later, our guide will take you to Saint-Remy-de-Provence and its Saint-Paul-de-Mausole Monastery, where he spent a year and created dozens of pieces of art.
You'll explore the village of Eygalières as well as Arles, where Van Gogh created many of his masterpieces. Your private tour will be adapted to your wishes, which means you can spend as little or as much time in each spot as you'd like.
Hone Your Painting Skills in Montmartre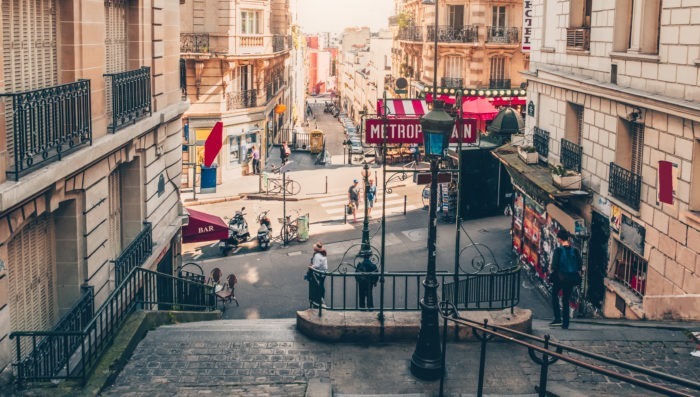 Perhaps seeing all this impressive artwork has you itching to create, too. In the artsy neighborhood of Montmartre, you can take a privileged painting class with local artist Edwidge. Whether you're a beginner or have the next Starry Night up your sleeve, this class will be the place to let your creativity take the stage. You'll be able to hone your techniques all while being in the heart of a neighborhood teeming with inspiration.
Take a Day Trip to Giverny and Auvers-sur-Oise
Van Gogh wandered about France during his life, but he finished his days in Auvers-sur-Oise. Our guide will take you to this quaint village, about an hour north of Paris, where he created many pieces. He spent the final two months of his life in this town before taking his own life in 1890. You'll also visit the cemetery where he was buried by his brother. You'll also be able to visit nearby Giverny to see Claude Monet's house and gardens.
Enjoy a Family-Friendly Scavenger Hunt at

the Musée d'Orsay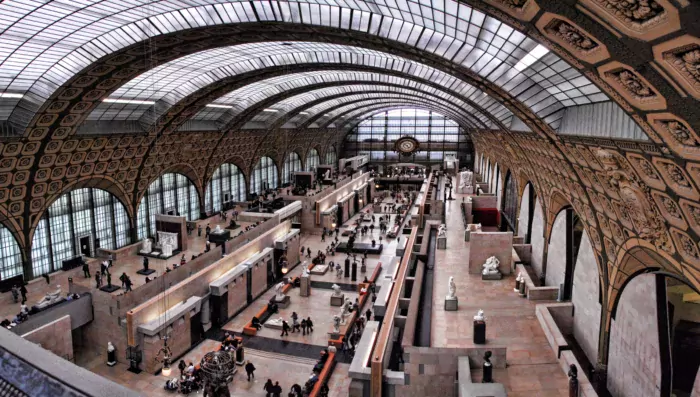 Located along the Seine River in Paris, the Musée d'Orsay promises endless artistic treasures to its visitors. The museum also offers a host of Van Gogh's works, including a self-portrait and his famous bedroom painting. While the adults admire the trove of art, the younger ones will enjoy a scavenger hunt in the museum. This private tour is well-tailored to families and will have all ages raving about Van Gogh.
Stroll through Arles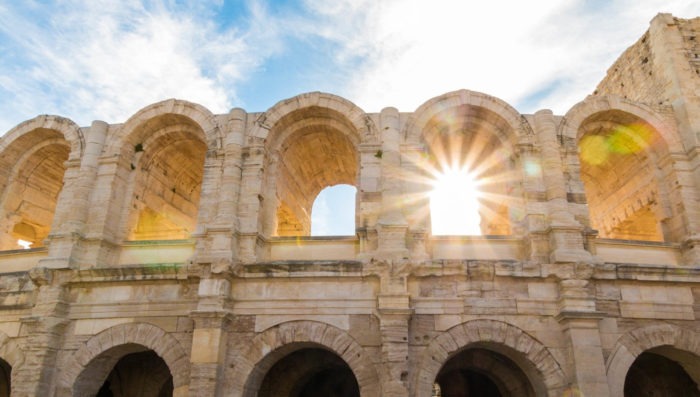 Explore the town of Arles through the eyes of a local. Our private guide will take you to the important spots in Arles as you trace Van Gogh's footsteps. You'll visit the Arles Amphitheatre, a Roman theater that dates back to the first century A.D. Your guide will dish all about Van Gogh's time spent in this town and show you the old Hôtel Dieu hospital, where he stayed after cutting off his ear.
Where to Stay in France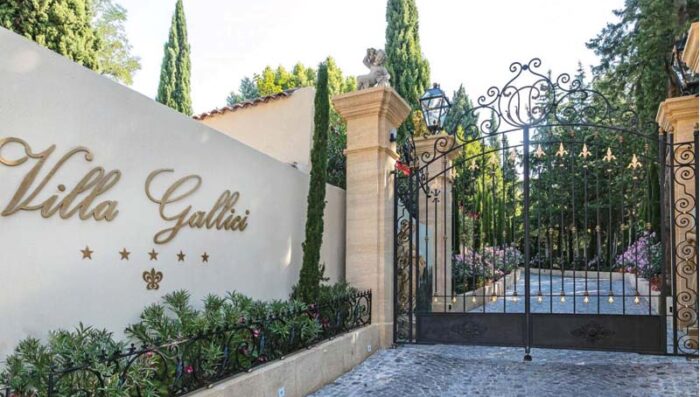 Villa Gallici
Opt for a luxurious, intimate escape with a stay at Villa Gallici, located in the heart of Provence. No matter your needs or wishes, a stay in one of this boutique hotel's 23 rooms will be a dream come true. From balconies with garden views to its Baroque-style beds, these rooms are fit for royalty. Lie out on one of its cushy lounge chairs poolside. During your visit, be sure to visit the villa's exquisite wine cellar with hundreds of choices. Indulge in a unique dining experience with both French and Italian flavors. You can also relax with a gastronomic lunch and spa package for two with your choice of a body or facial treatment along with time in the sauna, jacuzzi, and cryo cabin. Or perhaps you're in dire need of a recharge but solo; Villa Gallici also offers lunch and spa packages for one.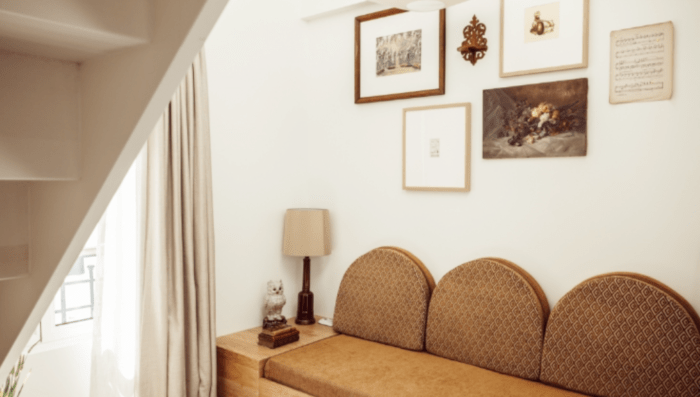 Monsieur Aristide
Nestled in the heart of Montmartre, this 4-star boutique hotel offers character and luxury for your stay in Paris. The tastefully decorated 25 rooms are furnished with treasures found at flea markets. Nosh on the seasonal menu of Monsieur Aristide's restaurant. Indulge in some respite from the city buzz in the hotel's garden.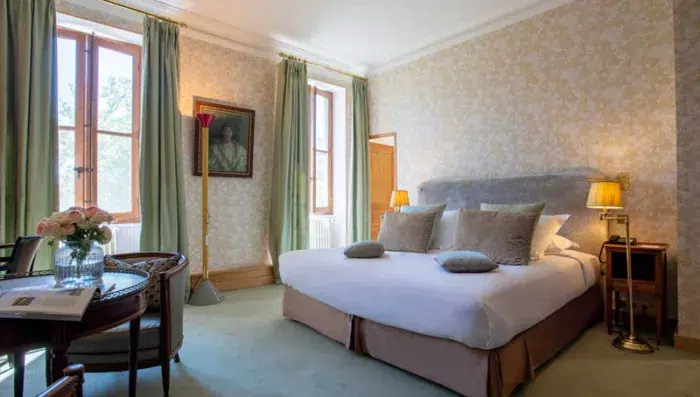 Château des Alpilles
Step into a postcard at this five-star hotel located in Saint Rémy de Provence. This 19th century manor-turned-hotel boasts 21 rooms and suites and will charm you with its elegant accents. Enjoy a sophisticated meal at the Château des Alpilles' restaurant or savor your dish poolside during the summer. Unwind in the hotel's hammam or play a round of the Provençal game of pétanque.
---
Feeling tempted by one of these Van Gogh activities in France? Contact us to start planning your trip today. Take a look at some of our history-inspired tours: A Journey Through History, Art, and Nature in Charming France and An Unforgettable Fashion and Art Trip to the City of Light. Need some help planning your trip?