Travel like a star on the Riviera
from $5,399 pp
Get away to the French Riviera where you'll get the star treatment - VIP assistance and a luxury transfer to a fabulous 5-star property in Monaco. Over the following days private tours take you to the Riviera's most impressive iconic sites by car and yacht. Think Monaco, Èze, Menton, and Villefranche-sur-Mer. You'll even get to duck over the border to Italy's picturesque Bordighera and Dolceacqua for sightseeing and wine-tasting. 
Day 1: Nice, Monaco
VIP Meet and Greet Arrival Assistance at Nice's Airport
A greeter will meet you at the arrival gate and assist you through customs and with luggage collection.
Private transfer Airport Nice to Monaco
A chauffeur will meet you for a private transfer between the Nice airport and Monaco in a luxury vehicle.
Enjoy the rest of the day to explore Monaco or to rest at the hotel. You're right by the Monte Carlo Casino and the beautiful seaside.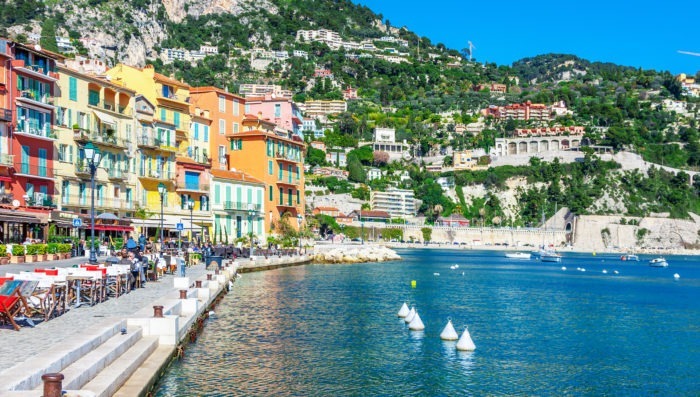 Day 2: Nice, Monaco
Full-day private tour of the French Riviera and its architecture with a driver and licensed guide
Your driver will pick you from your accommodation for an Art & Culture full-day tour with a licensed guide in a Mercedes Class V.
From the middle of the 19th century until World War 2, the French Riviera became the standard-bearer of elegance in terms of architecture and way of life. Victorian, belle époque, roaring twenties, art nouveau, composite, modernism: there is something to admire for all tastes.
This Riviera still exists; hidden and preserved. We will also have the opportunity to discover modern and contemporary architecture as well.
The tour includes a stop in the Villa Kerylos in Beaulieu and a food-tasting in the market.
Highlights: Villa & gardens of Ephrussi de Rothschild, Cap d'Ail & seaside trail, Cap-Martin seaside trail, Villa E-1027 & the Le Corbusier cabin, Monaco architectural drive.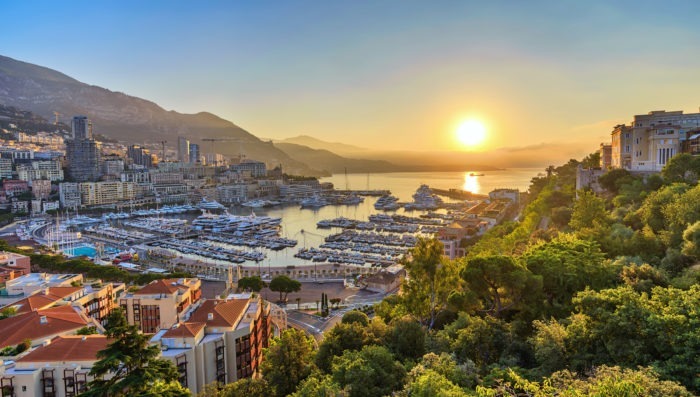 Day 3: Monaco, Menton, and Italian Riviera
Full-Day private tour of the Italian Riviera with a licensed driver-guide
Your licensed driver-guide will pick you from your accommodation for a full-day tour in a Mercedes Class V
It didn't take long for Monet to fall in love with the Italian Riviera – only a few minutes. It may not take much longer for you. We chose to follow the footsteps of the great master to discover the magic of the Italian side of the Riviera which, as you will discover, starts before the border.
The tour includes a stop at the Serre de la Madone garden in Menton and winetasting in lovely Dolceacqua.
Highlights: Old Bordighera, Monet's Paintings Path in Bordighera, Dolceacqua village, Old Menton, Garavan Boulevard.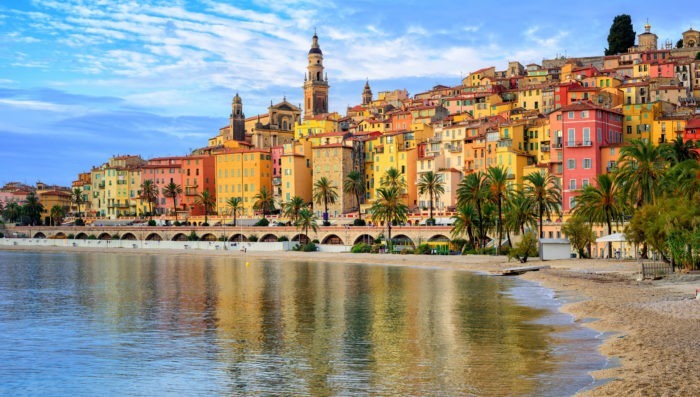 Day 4: Monaco, Èze, Villefranche-sur-Mer, St. Jean Cap Ferrat
Enjoy the Riviera as it's best experienced, by boat! A skipper with take you sailing on a Superhawk 34 yacht along the magnificent coastline. You'll get to see Monaco, Roquebrune, Cape Martin, St. Jean Cape Ferrat, and the bays of Beaulieu and Èze.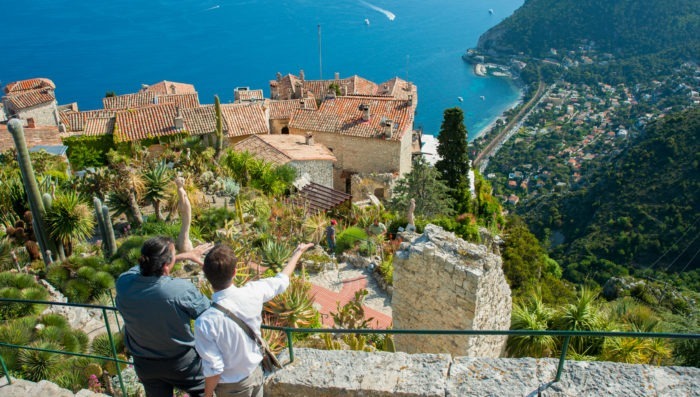 Day 5: Departure
A chauffeur will meet you for a private transfer between Monaco and Nice Airport in a Mercedes Van or VW Caravelle or similar vehicle.
You'll have VIP Departure assistance at the airport.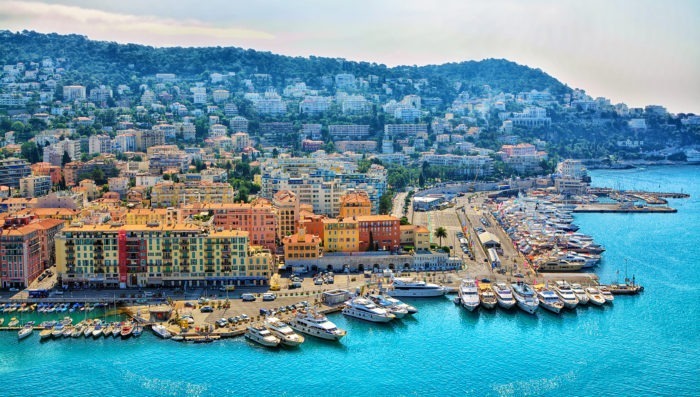 About this trip
Enjoy 24/7 English-spoken telephone assistance while traveling
This itinerary includes transport, activities, guides, accommodations with breakfasts, and other listed services
Price is in USD per person, assuming double occupancy. Note that prices and availability are subject to change.
Customize this itinerary:
Every French Side Travel trip is custom-built for your unique needs and interests. Above is an example of what's possible. If this isn't exactly what you're looking for, contact us today. Put together your dream trip with our travel experts. Handpick the accommodations, guides, activities, and meals that are right for you.
When you book with French Side Travel, you're getting a trip that's as unique as you are. 

Stay at
Hotel Hermitage Monte Carlo