When thinking about World War II in France, we often imagine the Allied victory on the beaches of Normandy. Perhaps the photos of Hitler and his Nazi army in front of the Eiffel Tower come to mind. History classes often cover the Second World War's events in Paris and on D-Day, or Jour J in French. This historically significant event proved to be the largest ever naval, air and land operation at the time, according to the History Channel. But beyond Paris and Normandy, what about the rest of France during World War II? It's true that northern France has much to be explored in terms of World War II history, but don't overlook southern France. Here are some important World War II landmarks to visit in southern France.
---
Southern France during World War II
France During World War II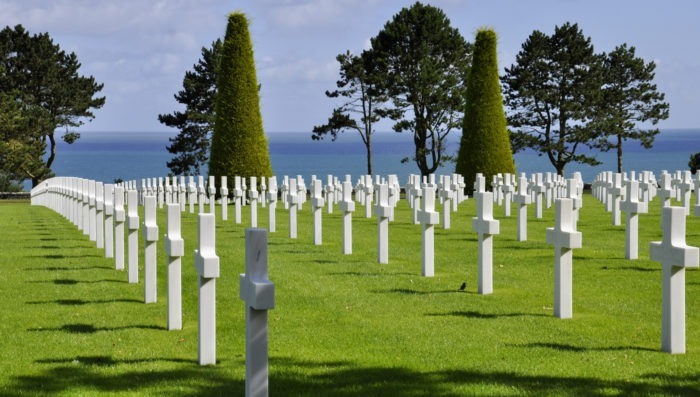 The Nazi army began their invasion of France in May 1940. And on June 22, 1940, the French signed the Franco-German Armistice, which put more than half of France under Nazi control, according to History.com. That year, the French established the Vichy regime, which was located in central France. Although under French rule and technically neutral, Vichy collaborated with the Nazis and implemented anti-Semitic policies, according to the U.S. Holocaust Memorial Museum. It wasn't until June 6, 1944, the Allied armies stormed the beaches of Normandy on its famed D-Day. The Allied forces arrived in southern France in August 1944.
Visiting WWII Historical Landmarks in Southern France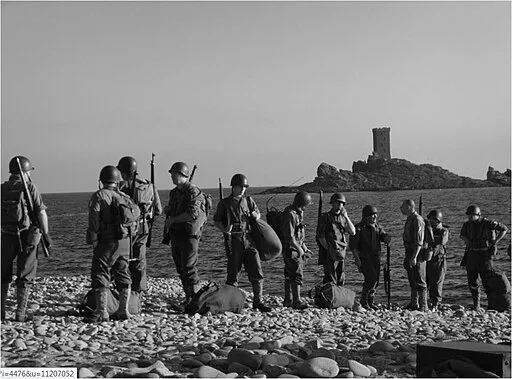 From the medieval period to the reign of Louis XIV, France's history makes it a major travel destination. And its history during World War II is no different. History buffs will appreciate traveling to Normandy to learn about the war. But this war touched every corner of France, not just Normandy. If you're interested in discovering this war's history and the Resistance movement in southern France, here are some excursions to explore.
Hôtel Caumont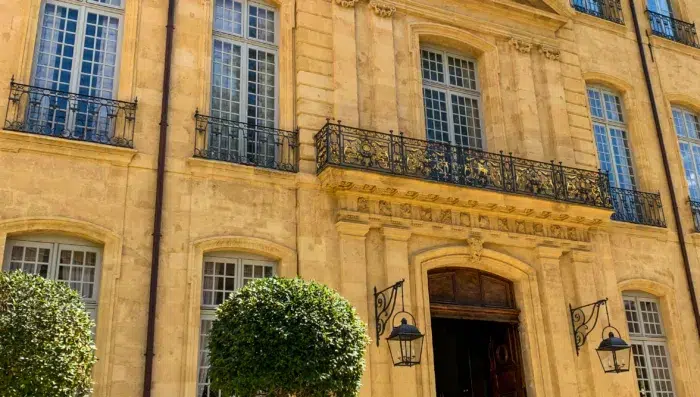 Located in the luxe town of Aix-en-Provence sits Hôtel Caumont. Today this building is an art center with various exhibitions as well as a permanent exposition on Paul Cézanne. Long before it opened to the public, Hôtel Caumont was built as a private residence in the early 1700s. As you pass in front of Hôtel Caumont, you might just miss it: a small plaque that reads "Hélène Ardevol 1892-1976." Underneath her name, it reads in French: "Brave mother who lodged numerous Resistants here." At the time, the building was composed of several apartments, where Ardevol worked as the concierge. Along with her family, this building superintendent used the premises to hide Resistance fighters where the art center's ticket office stands today, per La Provence.
We'll set up a private tour of the art center where you'll not only admire the art but also the bravery of those who fought in the Resistance.
Landing of Provence WWII and Memorial Day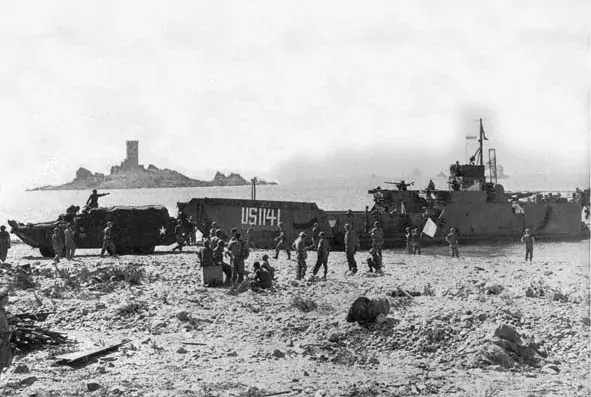 Just as you can visit the Normandy beaches where Allied forces invaded, you can also visit the Mediterranean beaches where they arrived, too. On August 15, 1944, the Allied forces carried out Operation "Dragoon" to free France. We'll set up a full-day tour for you to explore the history of the Provence landings. On this private tour, you'll be able to learn more about this important event and see history with your own eyes.
Take a Walking Tour in Le Panier Neighborhood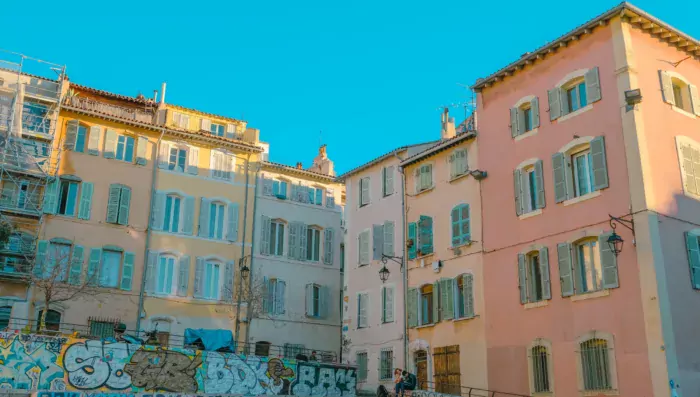 Stroll through Le Panier neighborhood today, and you'll notice plenty: walls of intricate graffiti, winding pedestrian paths, hole-in-the-wall bars serving up pastis. It might just seem like Marseille's edgy, historic neighborhood, but this area has strong ties with World War II. Long ago, the Nazis labeled this neighborhood as "Europe's eyesore," according to Radio France. In January 1943, French police and the Nazis conducted a major roundup of Vieux Port and Le Panier. One week after this roundup of 20,000 people, the Nazis bombed Le Panier for "the purification of Marseille," in the words of SS General Carl Oberg.
Since this period, life has returned to this resilient neighborhood. Le Panier has become a popular tourist spot for its historical roots, proximity to Vieux Port and eclecticism. We'll set up a walking tour of this historic neighborhood, which dates back to 600 B.C.
Camp des Milles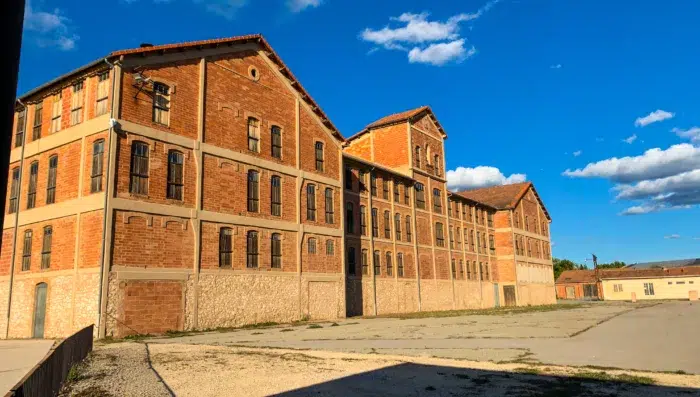 Based on a true story, the Netflix series Transatlantic recounts the history of the Emergency Rescue Committee, led by American journalist Varian Fry, in Marseille. This committee's purpose was "to rescue Europe's celebrated artists, writers, and intellectuals who had fled to the country, many of whom were on the Nazis' most wanted list," according to the International Rescue Committee. Along with his team, Fry helped at least 1500 refugees flee France, including Max Ernst and Marc Chagall.
Some of the people that the ERC sought to help were held at the Camp des Milles, an internment camp just outside of Aix-en-Provence.
During World War II, this former tile factory became a holding spot for different groups. Before Nazi occupation in France, the internment camp was for "enemy subjects," according to the camp's site. From July 1940 to July 1942, Camp des Milles was used for transit and as a detention center for those deemed "undesirable." And from August to September 1942, around 10,000 people were interned here — of which 2,000 Jews were deported to Auschwitz from the Camp des Milles.
Today you can visit the Camp des Milles and learn about the history of this internment site as well as the brave people who resisted against the Nazis and who fought to protect those targeted.
World War II had great impact on the country of France. Although not the brightest period of French history, these stories play a major role in Europe's past. With French Side Travel, we can set up a tailor-made trip for you to learn about southern France's World War II history as well as the those who fought bravely in the Resistance.
Where to Stay in Southern France
Château de Valmer
Escape to this five-star hotel located in the Saint Tropez peninsula where you enjoy Mediterranean Sea and vineyard views. In 1949, the current owners' parents purchased this old mansion and turned it into a family guest house. Today, Château de Valmer offers cozy Provençal rooms and even treehouses where you can unwind. Enjoy a meal at la Palmeraie as you nosh on Michelin-starred chef Alexandre Fabris' craft. Relish in relaxation at the hotel's adults-only pool or its luxury spa.
La Pinède Plage
Located in the Saint Tropez peninsula, this four-star hotel is just steps away from the beach. Enjoy a grasse matinée in one of its king-sized beds before enjoying your coffee on its private terrace with sea views. Enjoy some freshly caught fish at La Pinède Plage's beach restaurant. Take a dip in the pool overlooking the Mediterranean or spend the afternoon at this hotel's private beach. Give yourself some much-needed TLC with its spa access or a trip to its Finnish-style sauna and steam room.
---
The country of France has quite the history to be explored. Take a look at some of our history-focused tours: Exclusive Trip to Normandy and Highlights, History, and Culture of Paris, Normandy, and Loire Valley. Need some help planning your trip?