Spend a week soaking in Paris's highlights.
Luxury | From $9,199 pp
This six-day tour takes you to see Paris's very best while leaving you enough free time to explore yourself or do some shopping in its famous boutiques. Visit the Eiffel Tower, Louvre Museum, and Versailles Palace with skip-the-line tickets. You won't be lacking for memorable culinary experiences with a glass of wine, cheese, and charcuterie tasting lunch, a macaroon-baking course, and fine-dining meals aboard a cruise ship and the restaurant bus. A day trip to impressionist painter Claude Monet's Giverny Garden is a highlight. Lodging is in a charming 4-star hotel in central Paris.
Day by Day
Day 1: Paris
Private Transfer from Paris Airport to Paris Center
A private driver will pick you up at the airport and drive you safely to Paris center in a Mercedes Class E or Mercedes Viano Deluxe Minivan.
Arrival Assistance "Fast Track" from Plane to Car Park with Immigration Skip-The-Line
Your personal greeter/porter will escort you from plane to car park and assist you with customs formalities.
Paris Orientation Private Tour
Your licensed guide will meet you at your hotel.
He will give a presentation of Paris and provide useful information such as historical sites to visit, how to get around, events not to be missed during your stay, itinerary proposals, and the do's and don'ts.
Your guide will be happy to answer any questions you may have about your Paris trip and also give you some tips that will make your stay a memorable one.
This presentation is followed by an orientation tour around the hotel to help you orient yourself and give you some ideas and independence for your stay. The tour will end in the vicinity of your hotel.
Overnight Stay with Breakfast in a classic room at a Beautiful 5-star Hotel near the Champs-Élysées in Paris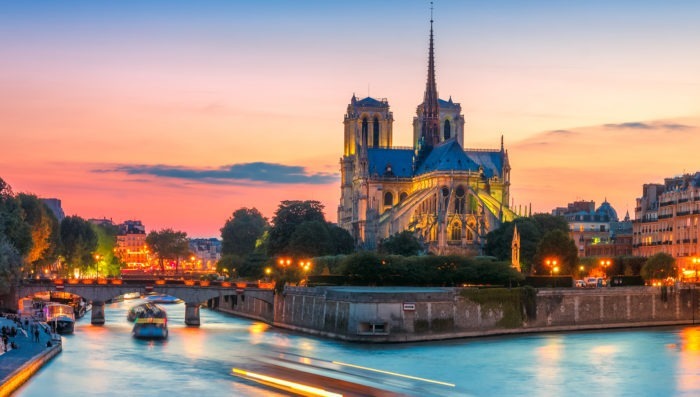 Day 2: Eiffel Tower and River Cruise
Full-day private guided tour of Paris with licensed guide-driver
Experience the beautiful City of Lights, its wonderful monuments, museums, art, and its never-ending quest for grandeur with a licensed driver-guide in a Peugeot 508, VW Caravelle or similar vehicle
Pass by the Opera Garnier, the famous opera house, the Palace Vendome, Paris' most luxurious square, and the Place de la Bastille brimming with history. Tour the religious and historic heart of Paris the Cathedral of Notre Dame, made famous by Victor Hugo's novel, and pass by the Madeleine Church.
Stroll through the city's chic boutiques, catch a performance at one of its famed operas or cabaret shows, enjoy a nice meal in one of the many gourmets. See the Louvre museum and the Place de la Concorde in all its glory and end the tour with the Champs Elysees, Paris' most beautiful and famous avenue.
Your licensed driver guide will pick you from your hotel and will drop you off at the hotel after the tour.
Personal shopper at the Galeries Lafayette at your disposal
A personal shopper will guide you through the different departments of the famous Parisian store according to your wishes you and make your shopping experience as smooth and easy as possible.
You will have access to a private fitting room.
Private evening roundtrip transfer
A private driver will pick you up at your accommodation and drive you safely to your evening program and back..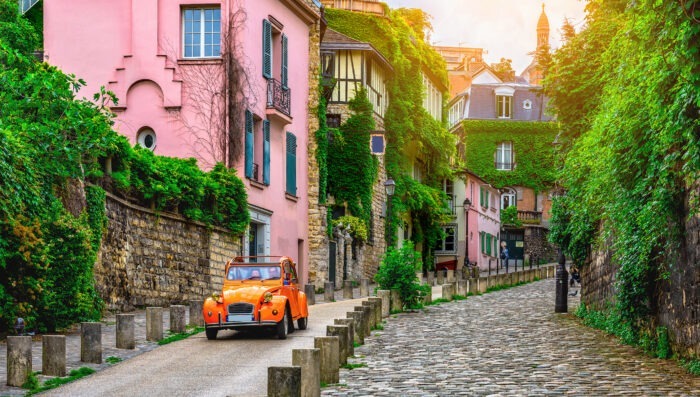 Entrance to the Eiffel Tower, with Third Floor Summit Access
Skip the line and visit the very top of the most famous monument in the world – the Eiffel Tower! Save time by going directly to the 3rd floor via elevator with your skip-the-line ticket. You'll outsmart the thousands of people waiting in line with priority access to the very top!
At 984 feet high, you will admire the unarguable best areal views that Paris has to offer and see the main monuments such as the Louvre Museum, the Invalides, and many more at an unparalleled perspective.
However fantastic views are not the only thing you'll see at the very top. The office of Mr. Eiffel himself is a room he had reserved at the top of the tower to welcome his visitors.
In several places there are illuminated panels with some pictures from the late nineteenth and early twentieth centuries, sometimes even more recently. We see the engineers who designed the tower, Gustave Eiffel the contractor, the architect Sauvestre and Emile Nouguier, the designer. There is also a sign explaining how the inauguration of the tower took place in 1889, and the opportunity to see up close the technical installations at the top of the tower.
Finally, there is a champagne bar on the 3rd floor of the Eiffel Tower with a server offering two varieties of champagnes by Alain Ducasse: a white and a rosé. How many chances in your life will you get to sip champagne at the very top of the Eiffel? Not very many, but here is an opportunity now – best to take it!
Restaurant le Jules Vernes – Dinner
Enjoy a 5 course tasting menu at the second floor of the Eiffel Tower
Overnight Stay with Breakfast in a classic room at a Beautiful 5-star Hotel near the Champs-Élysées in Paris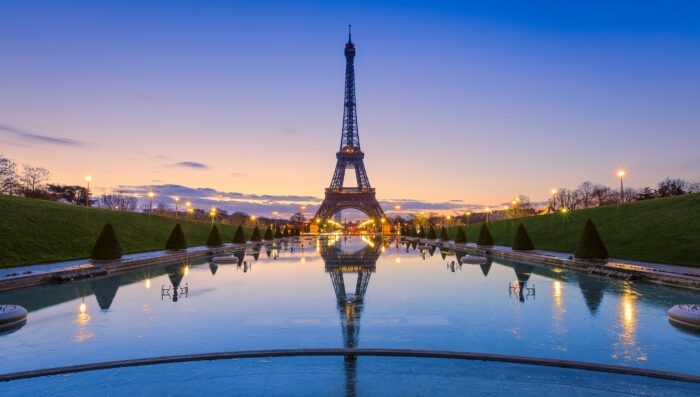 Day 3: Paris
Half-Day Custom Private Tour in a Luxury Vehicle
Enjoy a custom-built tour with an English-speaking driver.
Premium Private guided tour of the Louvre Museum
This absolutely exclusive tour will provide you with a privileged entrance through the pyramid, shortcuts, and direct access to all major masterpieces.
Your lecturer will show you the heart of the biggest collection in the world and you will learn more about its enigmatic masterpieces like the Mona Lisa, Venus of Milo, Nike of Samothrace, and others. You will learn many anecdotes about the Louvre, amongst them the burglary of the Mona Lisa, the organization of an exhibition, and other stories which make the Louvre the most fascinating place in art.
Then, depending on your interest, your guide will devise a specific and more personalized tour for you to discover some unique pieces (example: Dutch paintings from the 17th to 19th century, decorative arts, tableware, etc.).
You will have the time to marvel at the iconic glass pyramid and admire masterpieces from artists such as David, Géricault, Delacroix, and Leonardo da Vinci himself.
You will see the most famous artworks: the Venus de Milo, the Winged Victory of Samothrace, and of course the Mona Lisa painted by da Vinci at the beginning of the 16th century.
Overnight Stay with Breakfast in a classic room at a Beautiful 5-star Hotel near the Champs-Élysées in Paris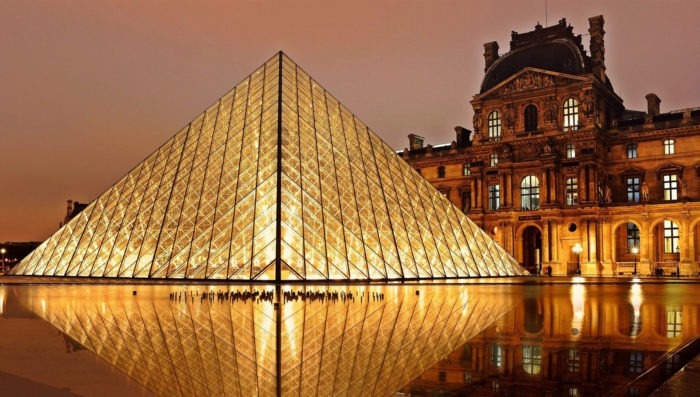 Day 4: Versailles
Private guided visit to Marie-Antoinette apartments
In Versailles, the queen had a series of small rooms beyond her State Apartments which were reserved for her personal use and for service by her ladies-in-waiting. Marie Leszczyńska used to retire here to read, paint, reflect or receive private visits. The rooms were decorated with great care and were modified several times throughout the 18th century in accordance with the changes in tastes and requirements of their occupant.
Despite everything, these rooms, which were laid out around two small inner courtyards, could not be extended. Marie Antoinette acquired more space by fitting out new rooms on the floor above (such as a Billiard Room) and even had a miniature summer apartment built on the ground floor, which opened onto the Marble Courtyard and contained a bedchamber, library, and bathroom.
Lunch included at Ore – The Ducasse restaurant in Versailles
Overnight Stay with Breakfast in a classic room at a Beautiful 5-star Hotel near the Champs-Élysées in Paris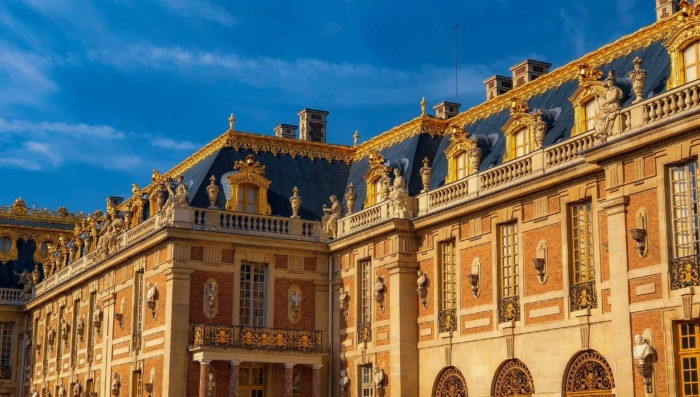 Day 5: Paris
Full-Day Custom Private Tour in a Luxury Vehicle
Enjoy a custom-built tour with an English-speaking driver.
Guided visit of the Louis Vuitton Fondation, before public opening time (1H30)
Discover with a guide the Luis Vuitton Foundation, an art museum and cultural center sponsored by the group LVMH, the renowned prêt-à-porter brand Luis Vuitton located in the prestigious 16th arrondissement.
An iceberg in the middle of Paris, a glass cloud floating above the Bois de Boulogne… The Foundation Louis Vuitton, the origin of this glass ship, promises to take you on a voyage through contemporary and modern art.
The modern building hosting the museum and the cultural center was designed by the architect Frank Gehry and comprises 11 galleries on three floors presenting different collections, exhibitions and events, as well as a library and an auditorium.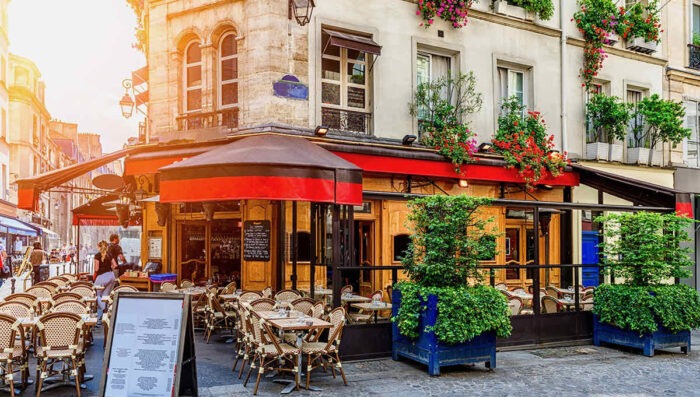 Art Nouveau at Orsay Museum private tour – with licensed guide(2H)
The Musée d'Orsay is widely considered among Paris' must-visit galleries. With your guide, you will definitely not risk missing the secrets and backstories of the artworks on display. You will gain insight into the creation of Impressionist masterpieces by Cézanne, Gauguin, Monet, van Gogh, and more, and you can head straight to the section of the museum which highlights your interest.
You will have a short history tour of Art Nouveau through the amazing collections of the museums: painting, furniture, jewelry, decorative objects.
The Musée d'Orsay's collection is vast and can seem endless. With so much to explore, this curated selection of the museum's highlights is the perfect introduction whether you're an art aficionado or just have a casual interest.
After two hours of experiencing one of Paris' finest art galleries, you'll feel like an art expert no matter what!
Private Evening Roundtrip Transfer
A private driver will pick you up at your accommodation and drive you safely to your evening program and back.
Dinner Cruise on the Ducasse Sur Seine – Menu "Nuit Etoilée"
Enjoy a delicious 4-course menu with a cold appetizer, a warm appetizer, a fish or meat main dish, dessert, and a champagne and wine pairing with your meal.
The night reveals another facet of Paris, this time adorned with thousands of lights. In silence, the boat slips into the city and offers a gentle and ecological way to see the French capital from another angle.
At the table, under the guidance of chef Pierre Marty, the menu unfolds like a play in four acts, complemented by prestigious and eclectic wines selected by our sommelier.
This delicious journey ends in front of the Eiffel Tower.
Overnight Stay with Breakfast in a classic room at a Beautiful 5-star Hotel near the Champs-Élysées in Paris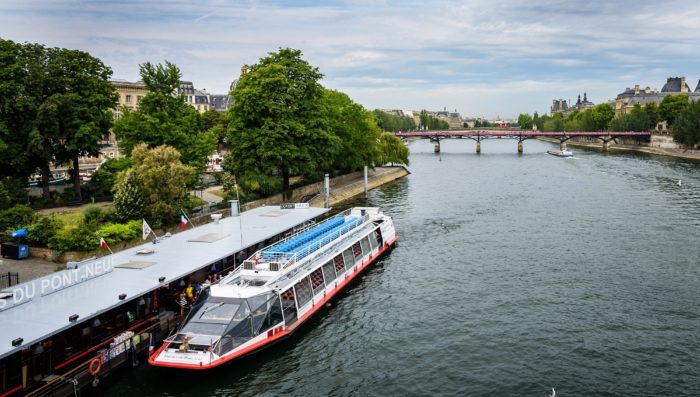 Day 6: Paris
Private Transfer from your Accommodation to Paris Airport
A private driver will pick you up from your accommodation and drive you safely to Paris airport in a Mercedes Class E or Mercedes Viano Deluxe Minivan.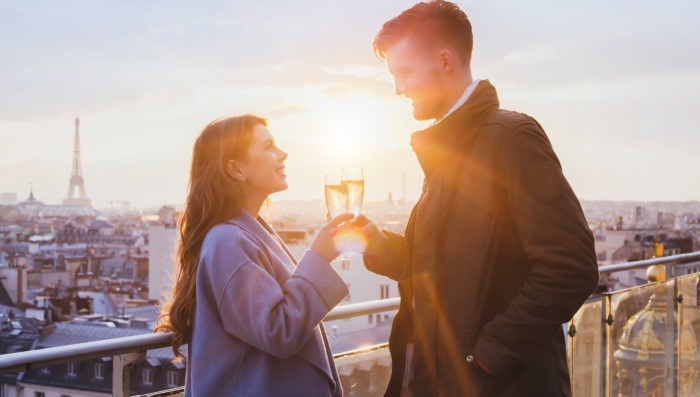 About This Trip:
Enjoy 24/7 English-spoken telephone assistance while traveling
This itinerary includes transport, activities, guides, accommodations with breakfasts, and other listed services
Price is in USD per person, assuming double occupancy. Note that prices and availability are subject to change.
Customize this itinerary:
Every French Side Travel trip is custom-built for your unique needs and interests. Above is an example of what's possible. If this isn't exactly what you're looking for, contact us today. Put together your dream trip with our travel experts. Handpick the accommodations, guides, activities, and meals that are right for you.
When you book with French Side Travel, you're getting a trip that's as unique as you are. 

Our Favorite Hotels in Paris
Maison Albar Hotels Le Vendome