Visiting France in the summer is always a popular choice thanks to mild temperatures and an endless variety of activities, both outdoors and indoors. Every year there are numerous special events not to be missed. Read on to discover part one of French Side Travel's list of five unique summer experiences in France.
---
Five Unique Summer Experiences in France: Part One
La Fête de la Musique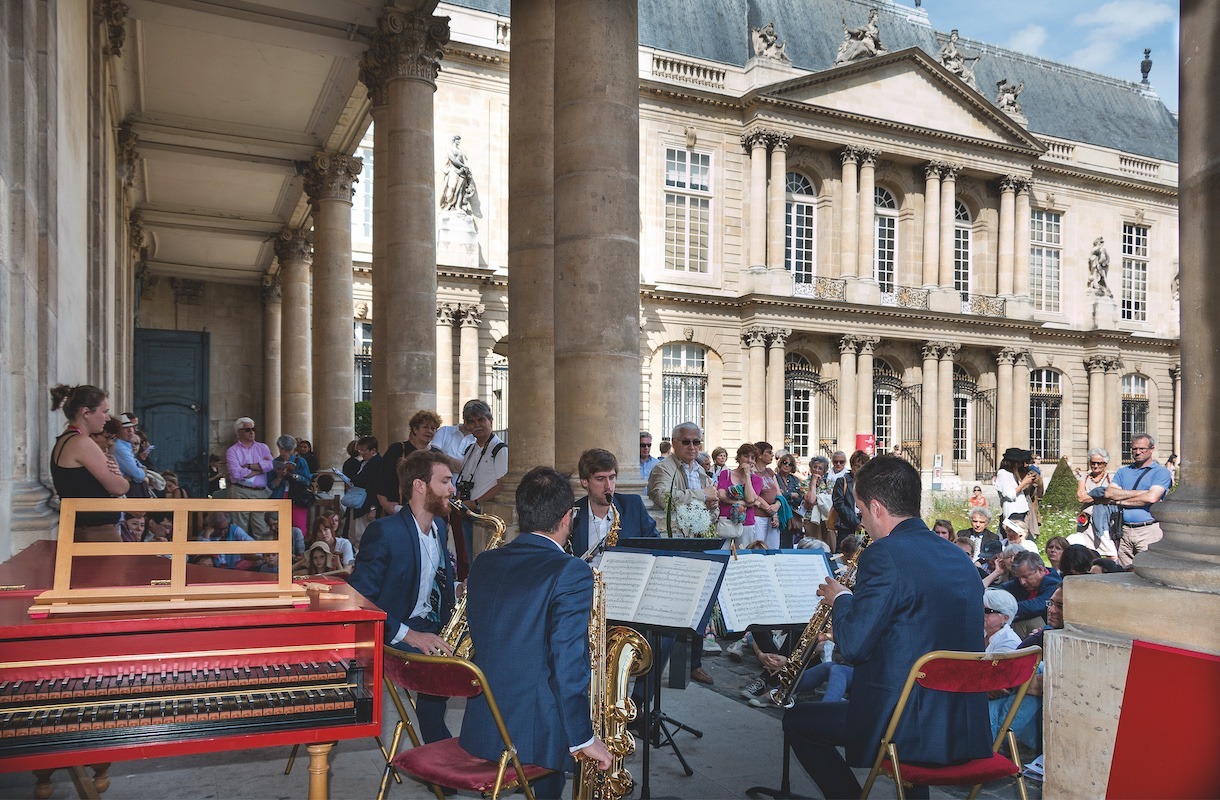 Each June 21st in France is La Fête de la Musique, the same day as the summer solstice and longest day of the year. 2022 marks the 40th edition of this free event that takes part all across France – in both major cities and rural communities. La Fête de la Musique celebrates live music of all kinds and is open to both amateurs and professionals alike. People gather in the streets to enjoy concerts and performances that go well into the night. If you are in France on June 21st, celebrating La Fête de la Musique is a must!
Château de Versailles Gardens: Music, Fountains, and Fireworks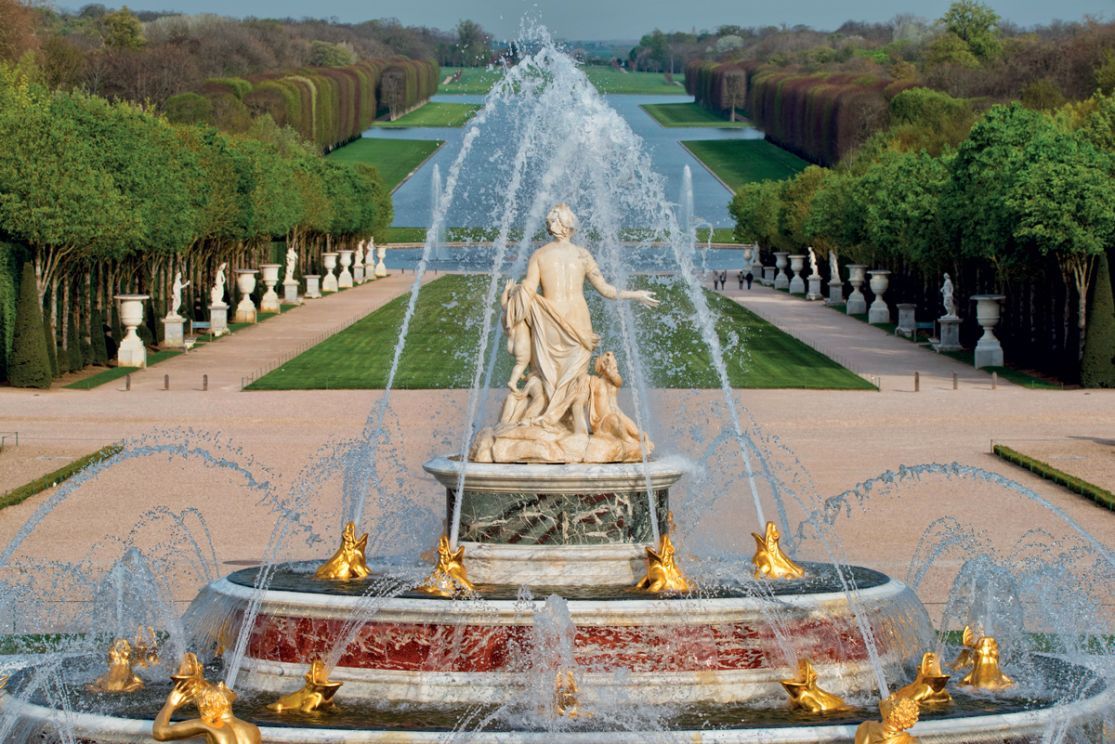 The world-renowned gardens at the Château de Versailles take on another dimension during the warmer months. On almost every day of the week there is something special going on.
During the Musical Fountains Show, visitors can follow several paths to both masterpieces and secret spots in the gardens to see the fountains spouting water in sync with baroque music.
On Musical Gardens days, enjoy your walk through the garden to discover groves that are exceptionally open to the public, along with music.
On Saturday evenings, along with a few select dates, the Night Fountains Show is the main attraction in the gardens. This show of light and sound is accompanied by water features and ends with a dramatic firework show in front of the Grand Canal. If you happen to be visiting on a Saturday, the Royal Serenade might be of interest: a French-style ball in the golden Hall of Mirrors.
You can see the full schedule here.
Where to Stay in Arles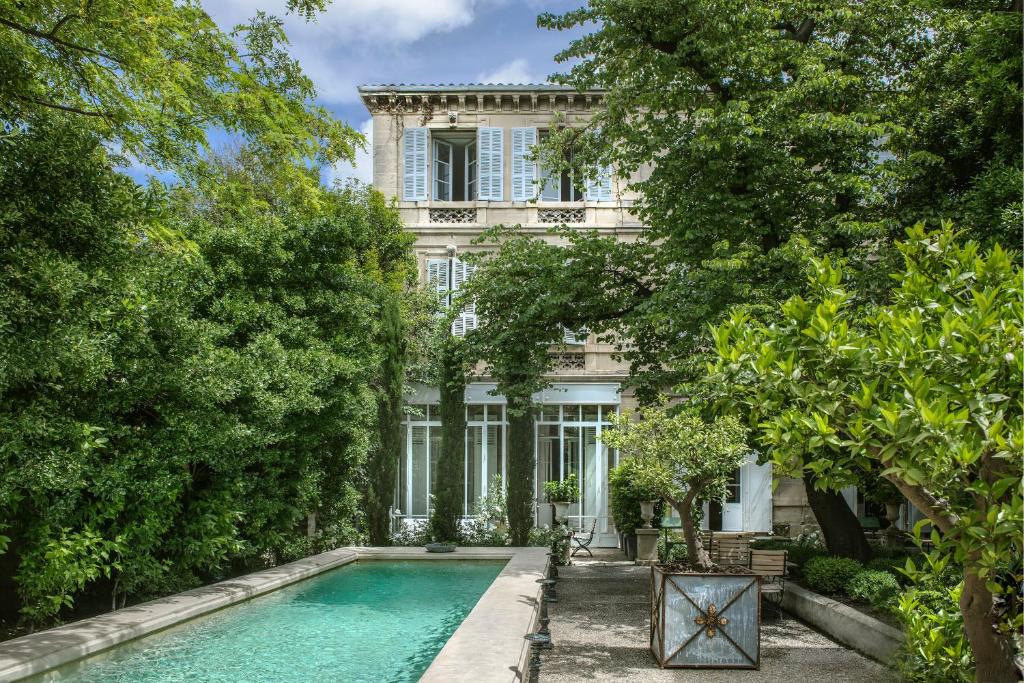 Hôtel Particulier Arles

This intimate 5-star hotel is set in a historic mansion in central Arles. This is the perfect spot from which to discover the charming city and the Camargue National Park.

The hotel's lush garden and terrace feels particularly Provençal, and is a shady oasis during the summer months. Relax in the heated outdoor pool or in the spa and fitness area.

The spacious rooms and suites evoke a bygone era. They are bright, decorated with white fabrics, and feature modern amenities.
Photography and Theater Festivals in Arles and Avignon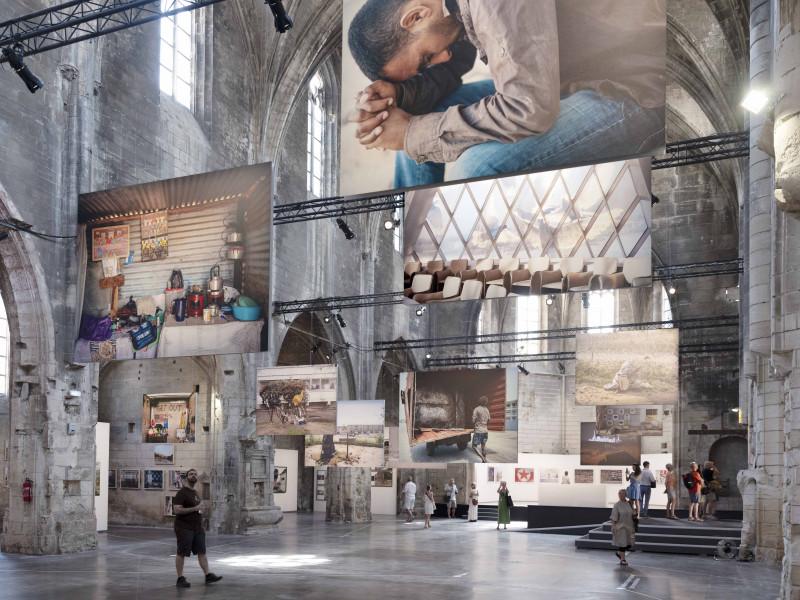 In 1970, Les Rencontres d'Arles was founded. It highlights eclectic and contemporary photography in Arles, the international capital of photography. Numerous exhibits take place throughout Arles in emblematic locations, many of which are usually closed to the public. A must-see is the Luma Museum, an architectural wonder designed by Frank Gehry and filled with contemporary art. This year, Les Rencontres d'Arles is from July 4th to September 25th.
Also in July, in neighboring Avignon, is the Festival d'Avignon. The city of Avignon transforms into a theater as a celebration of contemporary performing arts. Performances take place throughout the city in both iconic and unexpected locations. There is a focus on sharing contemporary and living culture, so along with the shows there are also readings, exhibits, films, and discussions. This year's Festival d'Avignon runs from July 7th to July 26th.
Where to Stay in Avignon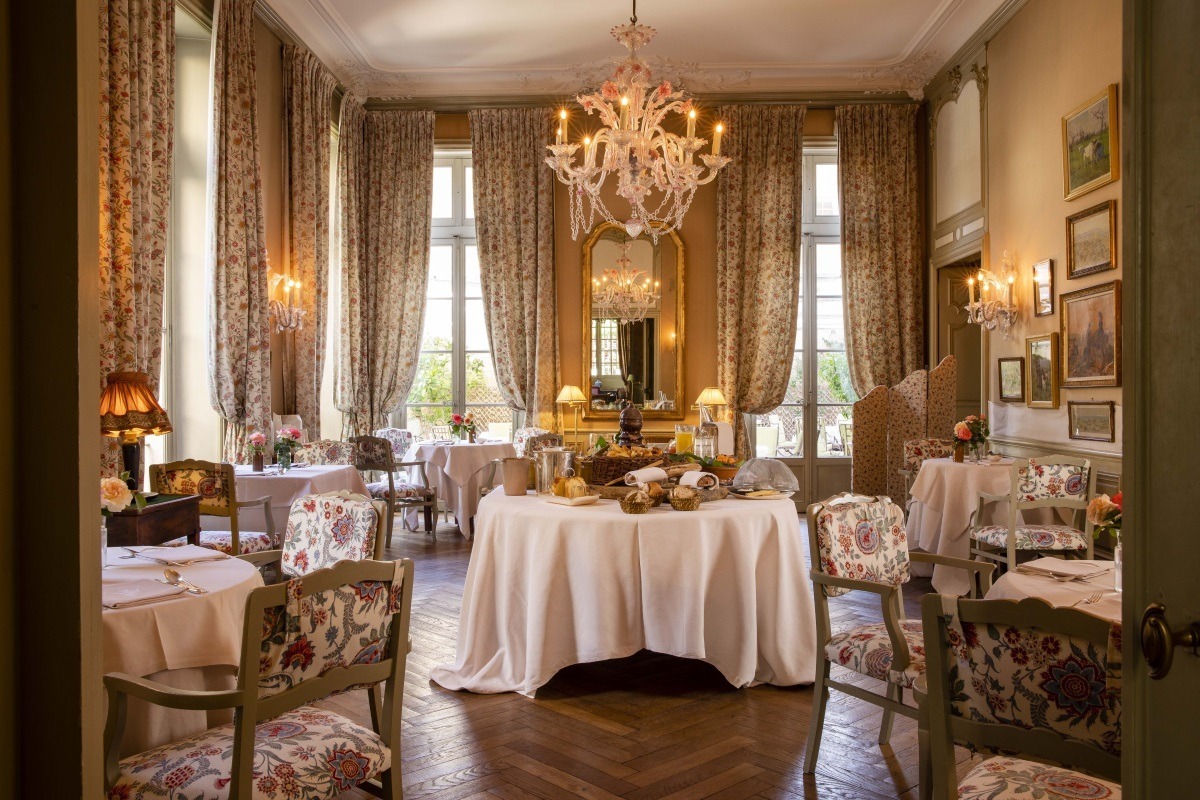 Hôtel La Mirande

Built by one of Pope Clement V's cardinals, this 5-star hotel dates back to 1309. It enjoys a privileged location in Avignon's city center.

Rooms feature decorations like wall tapestries, oak-wood flooring, and silk-lined curtains. All rooms have a private bathroom featuring marble. Some offer a view of the Palais des Papes.

Enjoy gourmet cuisine at the in-house Michelin-star restaurant. Culinary enthusiasts will also want to book a cooking class in the hotel's rustic kitchen. Spend a few hours around the vast, wood-burning oven and use local produce to craft a delicious meal. You'll enjoy an aperitif in the cellar before sitting down for lunch.
See the Vibrant Lavender Fields in Provence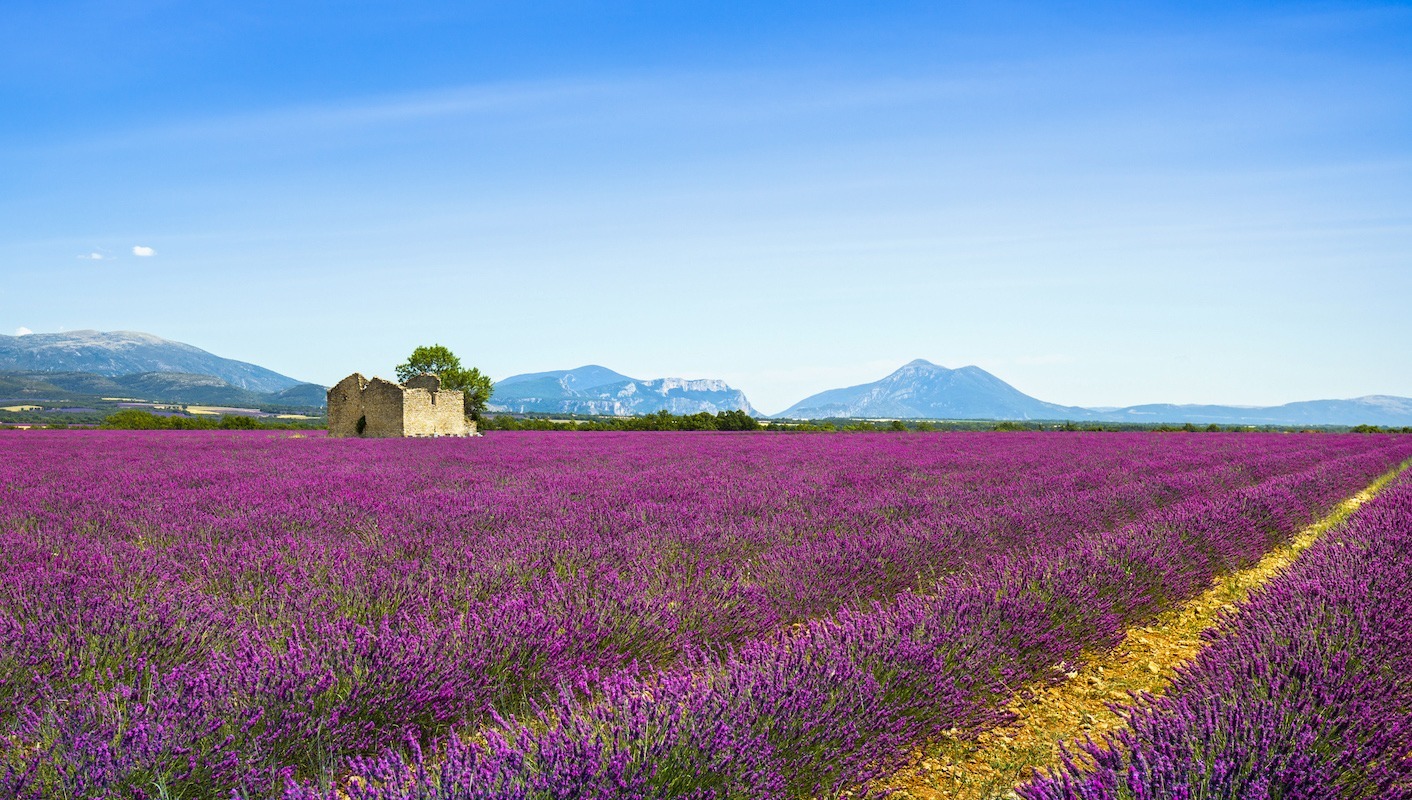 The world-famous lavender fields are among the most beautiful landscapes in all of France. Throughout the years, lavender has held a prominent place in the history and culture of Provence. The lavender fields start blooming in June each year and usually by mid-July reach peak bloom. By the middle of August the lavender is usually harvested. Some of the best places to see lavender include Valensole, Abbaye Notre-Dame de Sénanque, Sault, and Drôme. Visit a distillery to bring some of the scents of Provence home with you in the form of essential oils, soaps, or honey.
Dinner Cruise with Fireworks on the Côte d'Azur

For a special summer experience on the Côte d'Azur, consider taking a dinner cruise complete with a firework show. Cruises depart from Cannes and feature a cruise around the Îles des Lérins with a stop on Île Sainte Marguerite. Dinner will be served on board as the boat heads back towards the Croisette to watch the dazzling firework spectacle. It is also possible to go on a cruise to watch the fireworks without a meal from Nice.
---
We hope part one of this list of five unique summer experiences in France helps inspire a trip later this year. We would love to help you plan a dream trip to France with a custom, completely tailor-made itinerary. Some of our favorite destinations in France include Paris, the South of France, Normandy, and Paris. Get in touch with a travel designer today to start the planning process!