France is renowned for incredible food and wine experiences in virtually every corner of the country. For travelers looking to explore this subject on a deeper level, there is perhaps no more interesting area than the Vallée de la Gastronomie. Starting in Dijon, Burgundy and winding down through Provence to Cassis awaits a 650 km stretch of land filled incredible gastronomic adventure. Discover the ultimate French gourmet experiences in the Vallée de la Gastronomie.
---
The Ultimate French Gourmet Experiences in the Vallée de la Gastronomie
What is the Vallée de la Gastronomie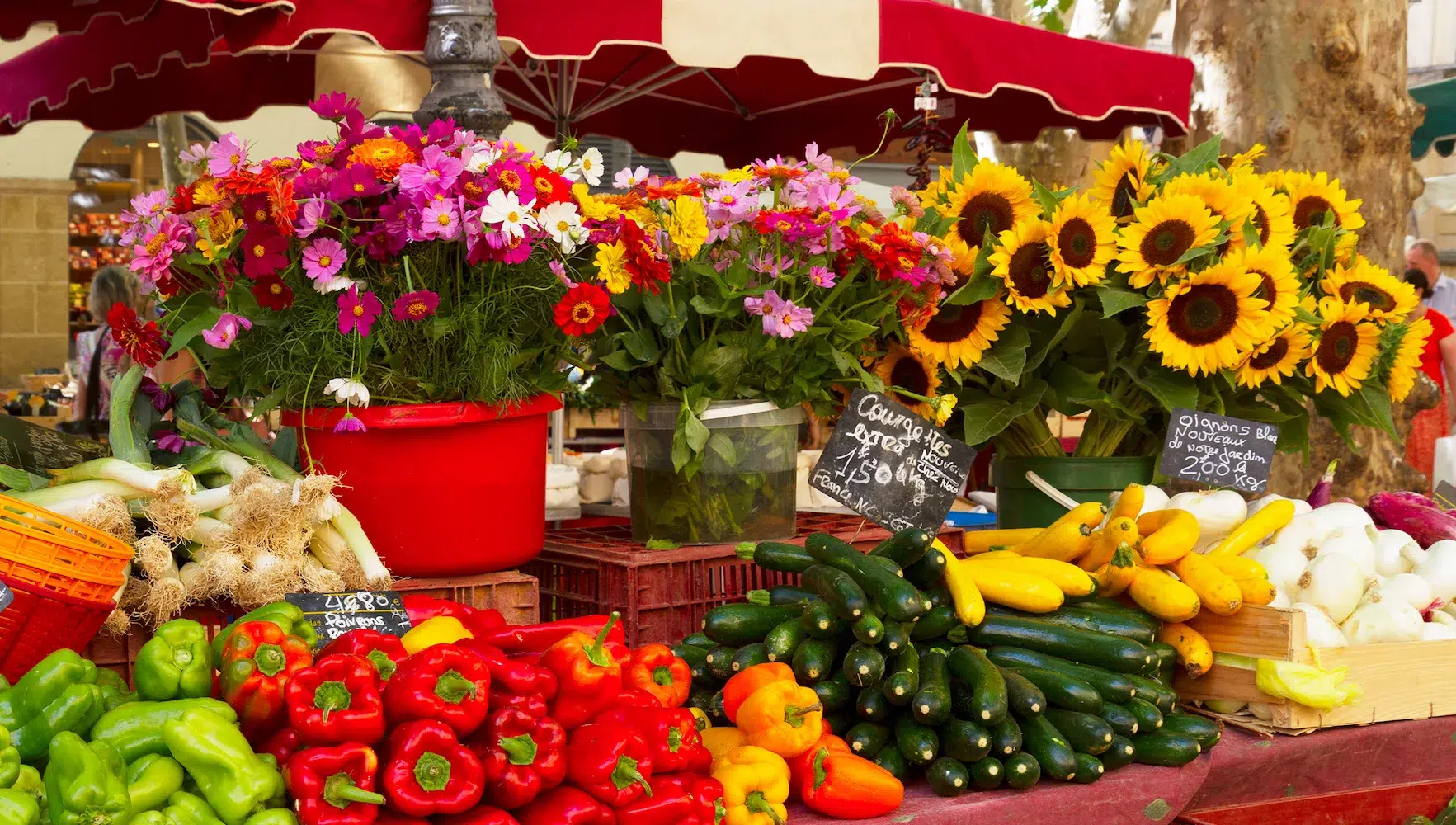 The Vallée de la Gastronomie brings together multiple regions in France to create a singular gastronomic destination. The 650 kilometer stretch of land includes Burgundy, Lyon, Provence and everything in between. The Vallée de la Gastronomie was created in order to highlight the unique regional foods and wines, as well as the passion and savoir faire of the various professionals through exceptional experiences. These gourmet experiences range from exclusive tours of wineries and olive oil mills to picnics among the vines and cultural visits with passionate guides.
Where to Stay in Lyon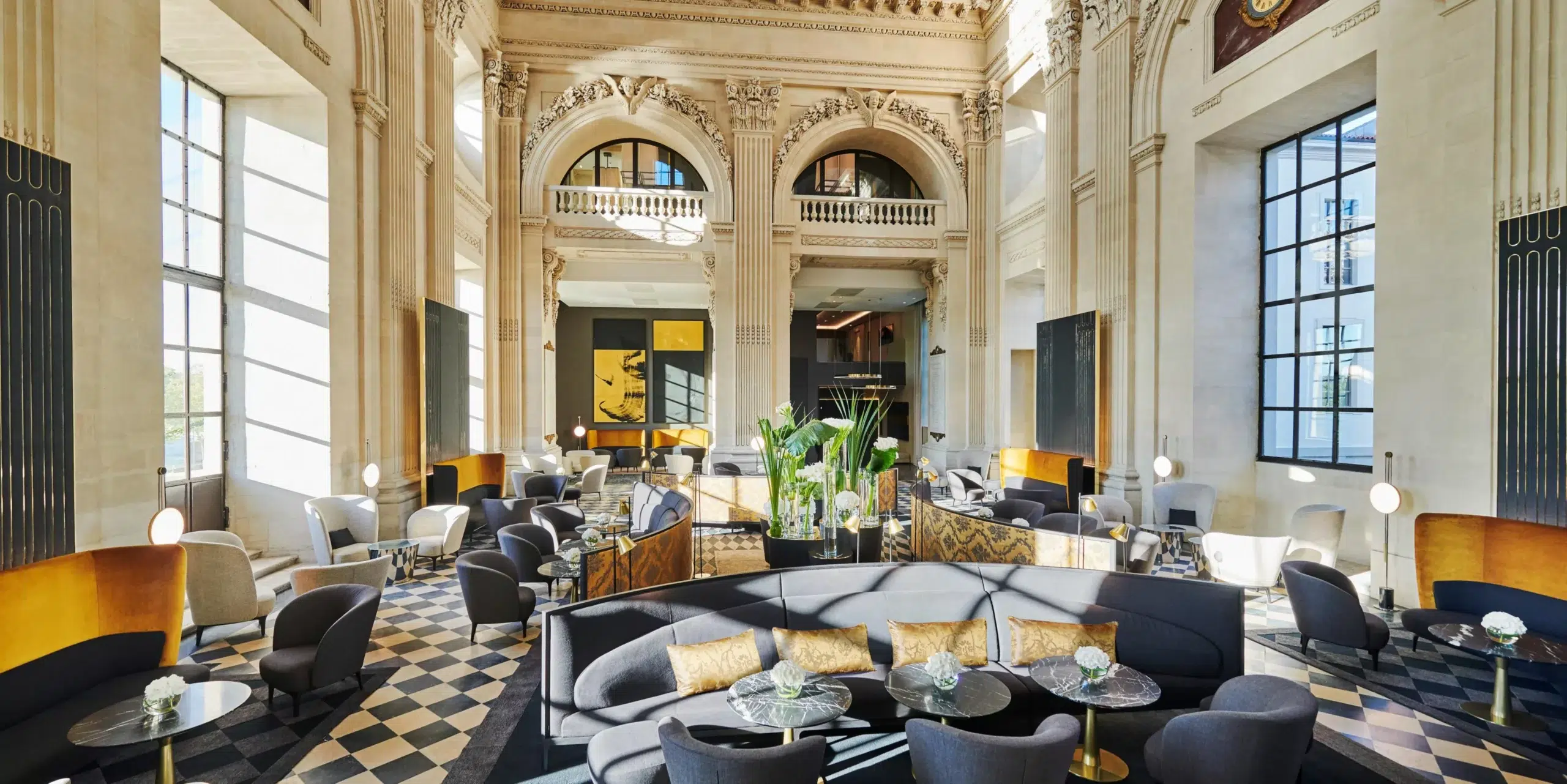 Intercontinental Lyon – Hotel Dieu

This 5-star hotel is located in the heart of an exceptional historic building. It reconciles the grandiose and the intimate, the human and the monumental.

With its 32 meter high Dome from the 18th century, cloisters, and gardens, the property offers guests a contemporary take on design. The 144 rooms and suites of the hotel are spread over the three floors of the building. Half of them offer a breathtaking view of the Rhône River, others on the Fourvière hill or the listed buildings of the Grand Hôtel-Dieu and its inner courtyards.

The luminous restaurant that traverses the building, is bordered by large windows. The chef serves a menu with a predominantly local flavor, featuring revisited timeless Lyonnais classics.

The garden terrace, for all the world like a tranquil cloister, is actually the former medicinal garden. On sunny days, this timeless space offers a quiet, convivial atmosphere.
Where is the Vallée de la Gastronomie?
The Vallée de la Gastronomie begins in Dijon in Burgundy and extends all the way through Cassis in Provence. It includes places like Beaune, Lyon, Uzès, Nîmes, Arles, Aix-en-Provence, and Marseille just to name a few. A tour along the Vallée de la Gastronomie is a wonderful way to experience a multi-destination trip in France. The tours combine the best of food, wine, culture, and history with plenty of free time for a well-rounded travel experience.
Vallée de la Gastronomie Tour: A Luxury Dive into French Gastronomy
During this week long tour, take a Luxury Dive into French Gastronomy. This trip is a true delight for the senses. Your journey begins in the elegant Aix-en-Provence, where you will enjoy a wide range of local products and gastronomic traditions. You'll then head towards Marseille to enjoy the incredible Mediterranean food with a glass or two of local Bellet wines. Explore Arles and the Alpilles with a stop at a reconstructed Gallo-Roman villa that produces and processes wine using the ancient method.
Next, you will visit Lyon, France's culinary capital. It's a gastronomic adventure to taste some of France's fine cuisine and local specialties. You'll feel right at home in a welcoming bouchon, a traditional Lyonnaise bistro. Sip some great wine on a tour of the neighboring Beaujolais wine region, and if you have a sweet tooth you'll want to sample the iconic calisson, a famous almond and fruit candy. End this exceptional tour with a stop in Beaune to discover Burgundy and its wonderful wines.
Vallée de la Gastronomie Tour: A Luxury Gourmet Week in Lyon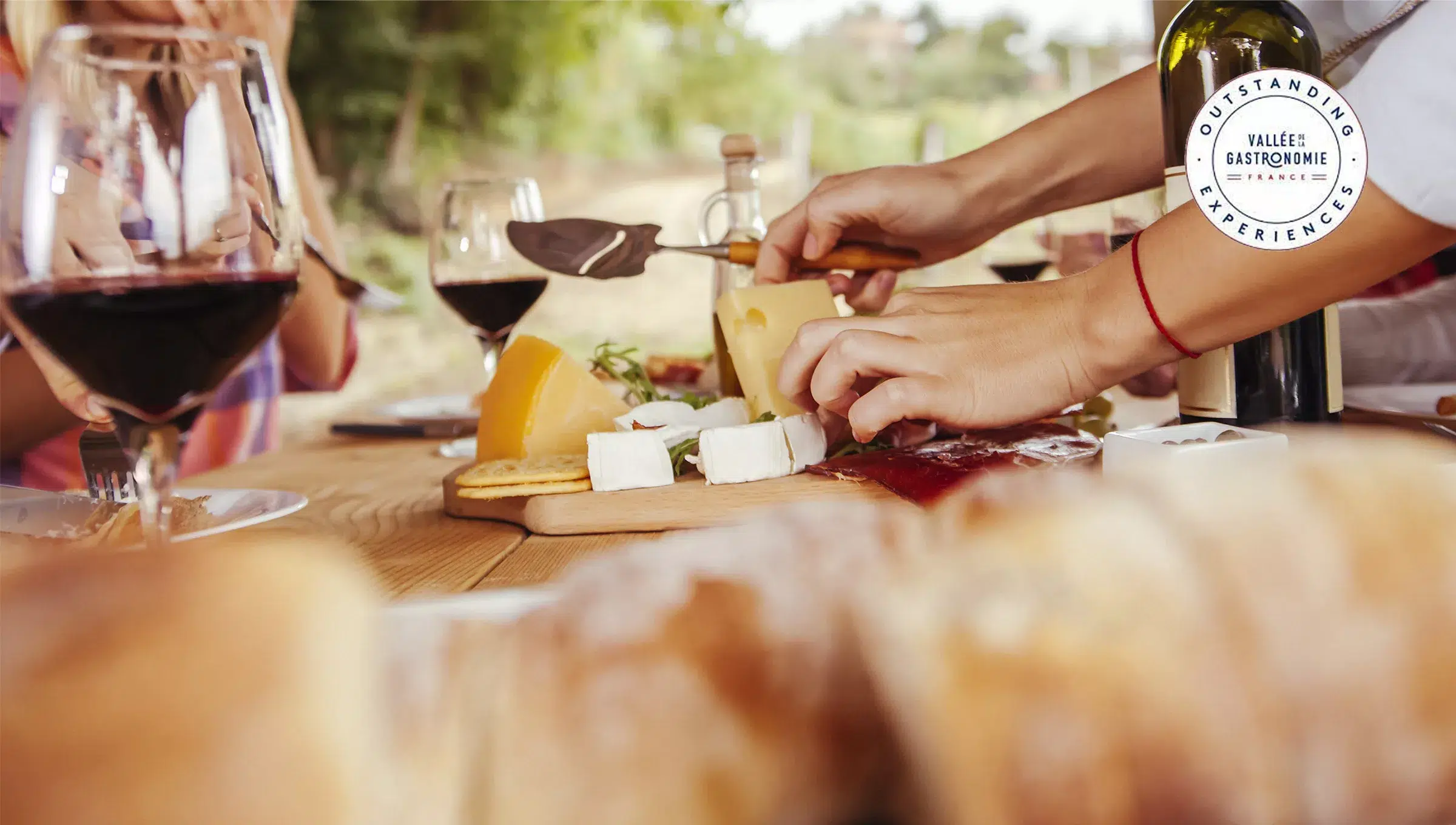 Spend a Luxury Gourmet Week in Lyon and the surrounding areas to get to know the culinary capital of France for yourself. Not only will you taste and discover gastronomic traditions in Lyon and the surrounding Beaujolais and Drôme regions, but you will also learn about fascinating history. Highlights include exquisite meals in Michelin-starred restaurants, exclusive tastings with passionate local producers as well as unique experiences like a gourmet picnic amongst the organic vines with local specialties. Visit a lavender distillery where you'll not only get to see the oil extraction process, but also get to taste lavender flavored cookies, sorbets, and drinks. Another unique excursion is a truffle hunt with a trained truffle hunting dog followed by a visit to a wine cellar with a tasting. This is a truly a once in a lifetime opportunity to immerse yourself in French gastronomy!
Where to Stay in Provence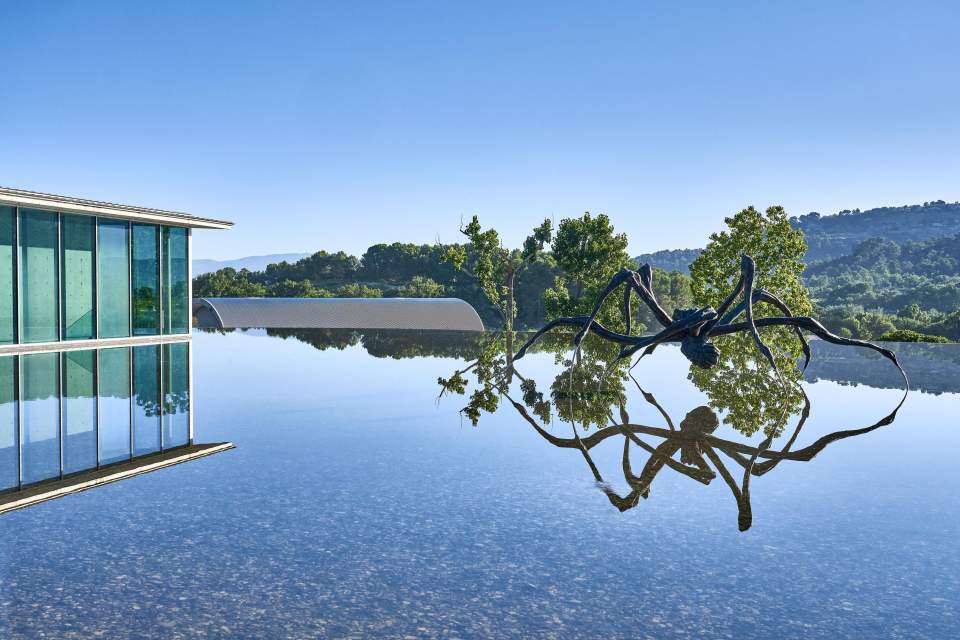 Château La Coste

Château La Coste is situated halfway between the historic Aix en Provence and the famous Luberon Nature Park. This Palace hotel is set in the midst of the Provençal landscape, in the heart of a biodynamic vineyard, and is an international destination for art, architecture and natural beauty.

The property features 28 Villa Suites, surrounded by gardens, herbs and flowers and each opening onto a spacious terrace offering expansive views over vines and valley. The hotel's contemporary architecture is emphasized by local materials and embraces the natural setting.

The close-to-nature philosophy runs through in each of the four contrasting restaurants, all of which feature organic produce.

The Spa with its clean lines, natural stones and light wood convey contemporary elegance in keeping with the spirit of the property. 100% natural treatments featuring regional ingredients: oils from Provençal plants and flowers, mineral salts, clays and more are used.

When booking this hotel, you will enjoy a free guided walking tour of Art and Architecture path and wine tasting.

Vallée de la Gastronomie Tour: A Luxury Gourmet and Oenological Trip to Beautiful Provence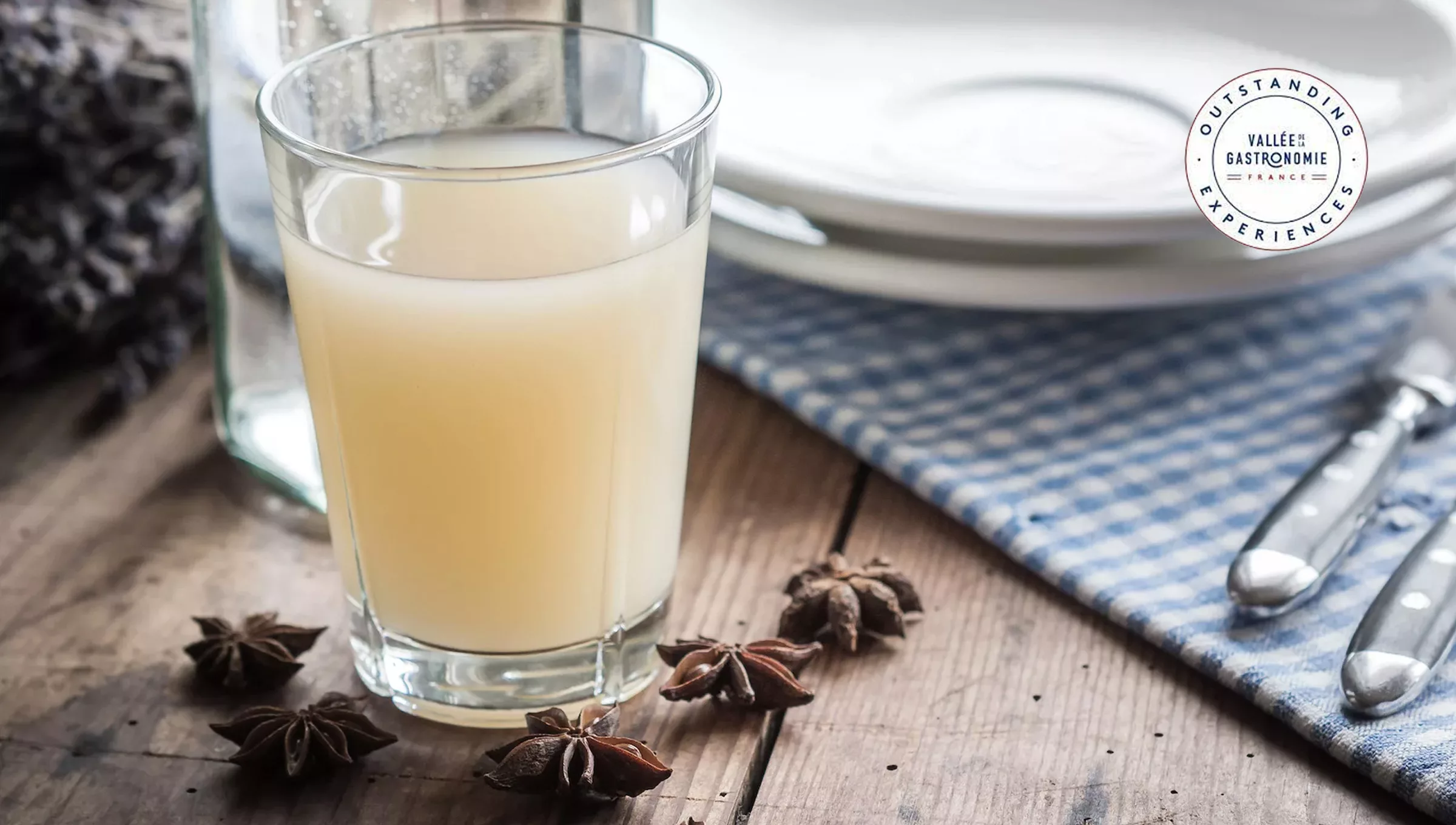 The ultimate trip for foodies, spend five days on a Luxury Gourmet and Oenological Trip to Beautiful Provence. Begin the trip learning about the fascinating history of Marseille. You'll take in the best of the city's sweeping panoramic views and local cuisine. Visit an authentic Savon de Marseille factory and stamp your own soap, made mostly from olive oil. Discover Le Panier, home to many local artisans along with charming cafés with terraces perfect for stopping to enjoy a coffee or glass of wine. Create your own Pastis recipe during an exclusive visit to a distillery.
Next, you'll discover the gorgeous Aix-en-Provence along with its fascinating history on a private tour. One morning, stop at a brewery to learn about the rare ingredients used to process the world's best beer. Then, see the best of Arles including the splendid Roman arena, amphitheater, the ruins of the forum, and more along with your private guide. Round out the trip in Nîmes with a visit to a family-owned vineyard, passed down through five generations, that specializes in organic farming. This tour features many Vallée de la Gastronomie highlights!
Vallée de la Gastronomie Tour: A Weekend in Wonderful Provence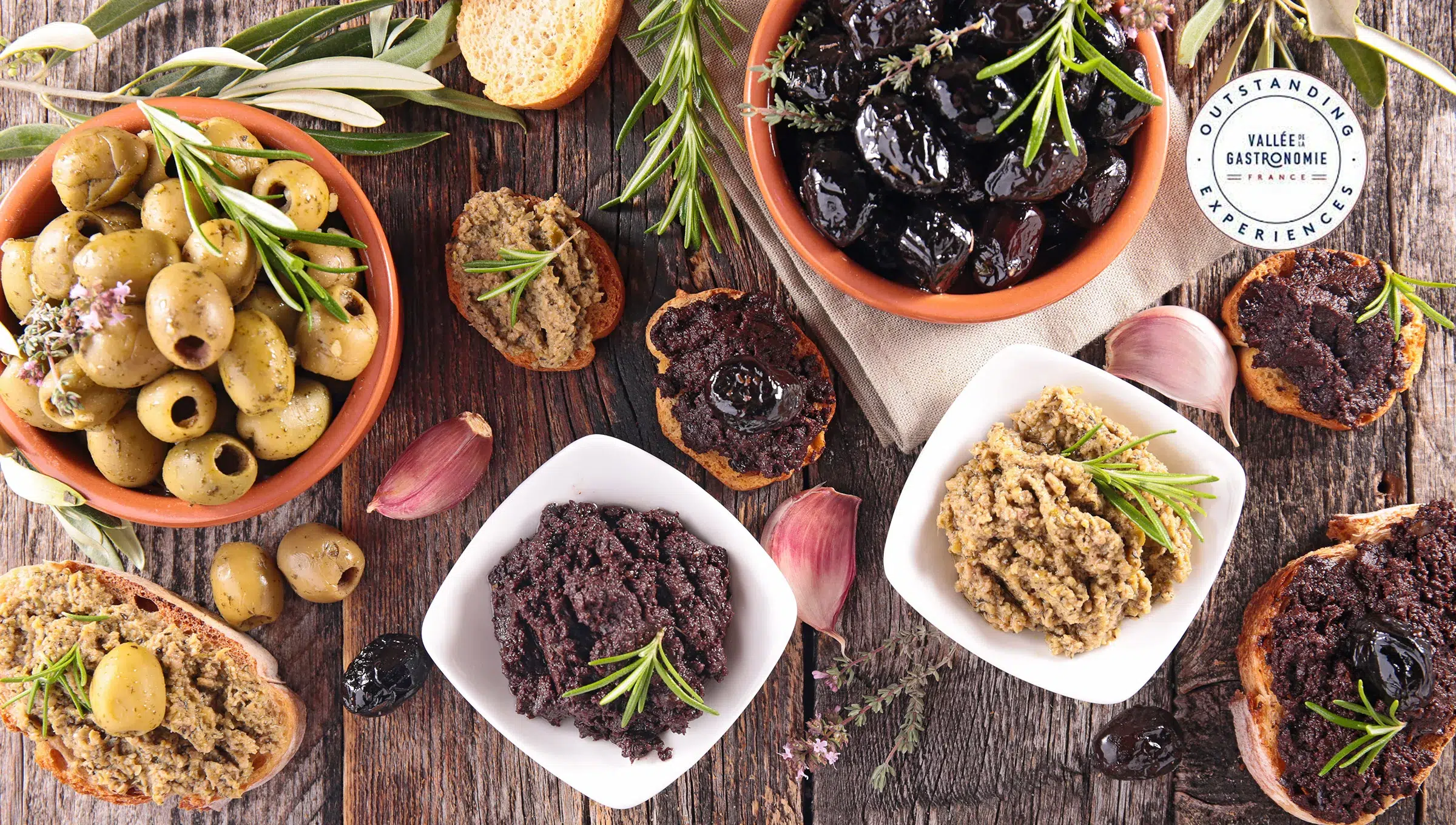 Spend a Weekend in Wonderful Provence. You'll have the option to start the trip with a stay in the fabulous Château La Coste. Here you can enjoy interesting architecture, impressive art, organic and biodynamic winemaking and of course gourmet meals. You'll visit Aix-en-Provence with a private guide to take in the lovely sights before moving on to Arles. On day two you'll have the opportunity to get outdoors and enjoy memorable fishing and horseback riding experiences with Camargue locals. This tour is truly a special way to spend a weekend!
Vallée de la Gastronomie Tour: A Luxury Gourmet and Cultural Trip from Lyon to Beautiful Provence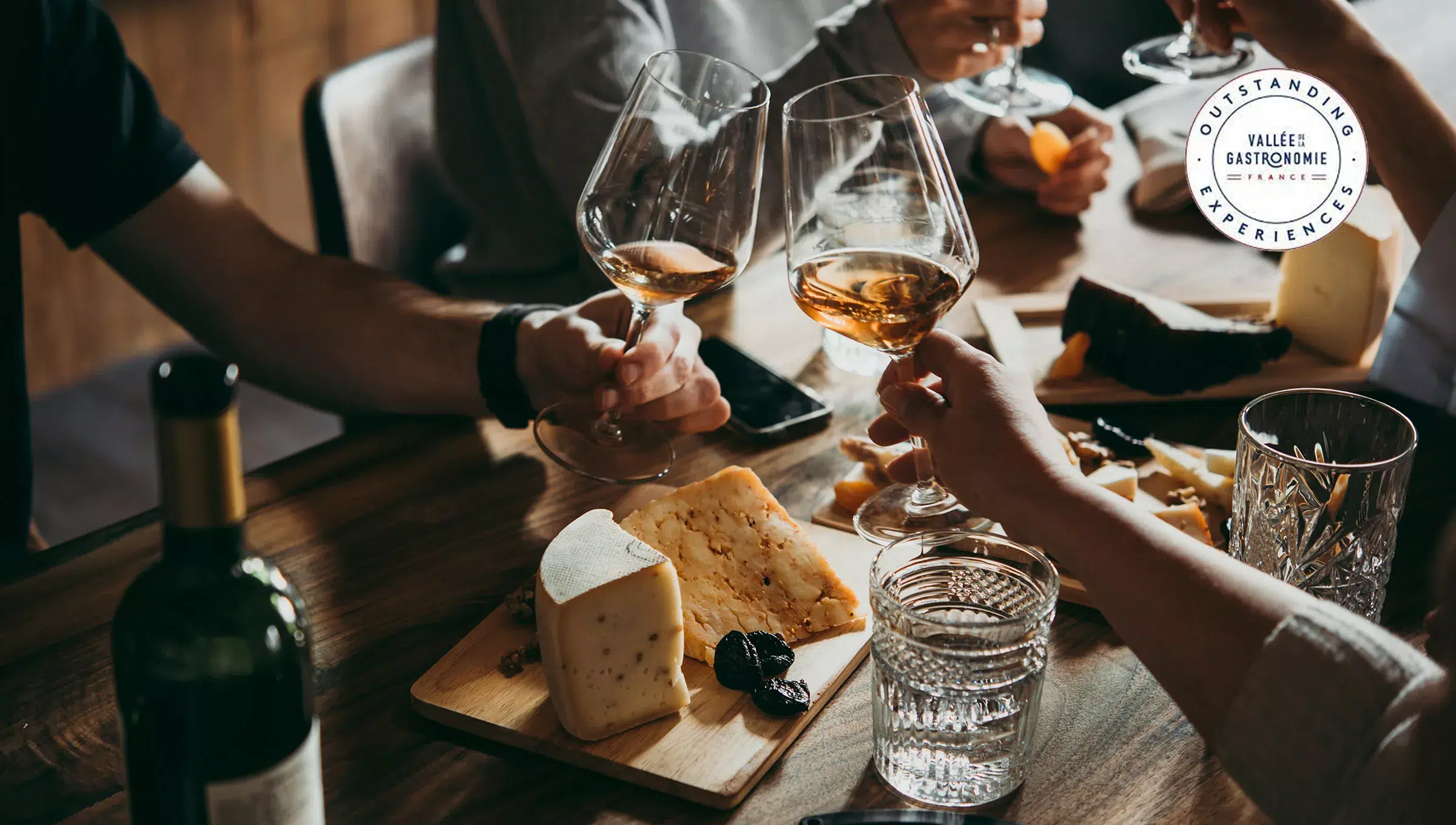 For those looking to truly go deep into the Vallée de la Gastronomie, this nine day tour is perfect. Embark on a Luxury Gourmet and Cultural Trip from Lyon to the heart of Beautiful Provence. Begin the trip in Lyon discovering the unique culture on both left and right banks of the city. Savor the authentic Lyonnaise cuisine at several fabulous restaurants, including those with Michelin stars. During your four nights based in Lyon you'll see plenty of charming villages, including Oingt with its medieval charm and excellent local wines. Another highlight is Beaujolais, where you'll visit an over 100-year-old winery followed by a picnic amongst the organic vineyards.
While in Provence, explore the beautiful villages in the Ardèche region. Ardèche is mainly a rural department, nestled in the midst of wild nature and picturesque surroundings. See the famous white horses from Camargue on a guided Jeep ride. You'll get close to the Camargue bulls as well! After experiencing Aix-en-Provence, finish your tour in Marseille with a remarkable sunset cruise. This will surely be a memorable end to a fabulous trip!
---
We hope this guide to the ultimate French gourmet experiences in the Vallée de la Gastronomie will help inspire future travel to this wonderful multi-destination region. We would love to help you plan a dream trip to France in the coming year with a custom itinerary. Some of our favorite destinations in France include Bordeaux, the South of France, Normandy, and Paris. Get in touch with a travel designer today to start the planning process!