Take in the very best of Provence's wines and foods
Luxury | From $5,399 pp
During this five-day tour, learn about the fascinating history of Marseille and discover its panoramic views and local cuisine. Visit an authentic Savon de Marseille factory and stamp your own soap made from olive oil. Le Panier is home to many local artisans along with charming cafés with terraces perfect for stopping to enjoy a refreshment. An exclusive visit to a distillery will allow you to learn about the process and you will also be able to create your own Pastis recipe. Discover the gorgeous Aix-en-Provence along with its fascinating history on a private tour. You'll see the best of Arles including the splendid Roman arena, amphitheater, the ruins of the forum, and more along with your private guide. Round out the trip with a visit to a family-owned vineyard, passed down through five generations, that specializes in organic farming.
Day by Day
Day 1: Arrival in Marseille
Private Transfer from Marseille Airport to Hotel in Marseille
A chauffeur will meet you for a private transfer from Marseille Airport to your accommodation in Marseille in a luxury vehicle.
To immerse yourself in Marseille's culture already on the day of your arrival, we recommend you the following activities.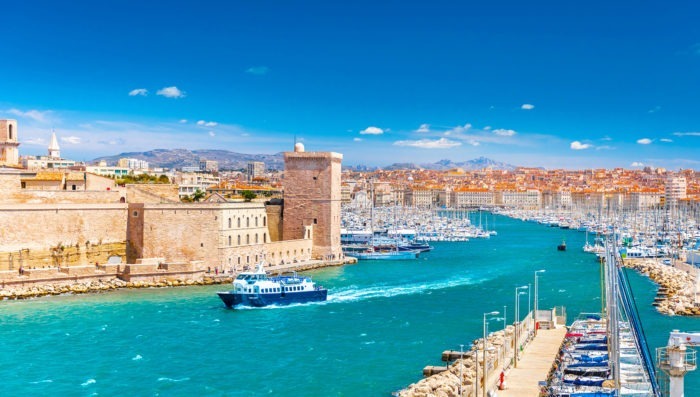 Suggestion – Explore Marseille, the City of a Thousand Faces
Nestled between the turquoise Mediterranean Sea, rocky inlets, and scenic hills, the Southern French metropolis is overhung and protected by the impressive Basilica Bonne Mère (the Good Mother). France's oldest and second-biggest city was founded by Greek traders 2,600 years ago and has been full of surprises ever since. As in other troubled port cities, Marseille had a reputation of crime and defiant bombast, but the city has polished its image.
Today, it skillfully combines tradition with modernity. New or refurbished trams, designer hotels, galleries, museums, cultural centers, sights, and chic restaurants make the Mediterranean city a fascinating attraction. Not to be missed are the museum MUCEM (about the history and culture of the Mediterranean Region) and the MAC, exhibiting contemporary art. Marseille life still focuses on the Vieux Port (Old Port), with its vibrant nightlife and many restaurants. A must-try is the delicious Bouillabaisse, the local fish soup.
Located south of the Old Port, the Saint Nicolas fort is a beautiful monument in a shape of a Citadel (large star-shape). The fortress has two parts, the portion bordering the sea has been named Fort Ganteaume and houses the military circle and the officer's mess. The second part is called hard Entrecasteaux, it is partly open to the public. Climb up the ramparts of this monument and admire the superb view of the port and the city of Marseille.
Worth visiting is the Château d'If, an old fort converted into a prison whose most famous prisoner was immortalized by Alexandre Dumas in his novel the Count of Monte-Cristo, or the off the coast Frioul Islands where you can admire original protected plant life. And if you fancy taking a break, find your own hidden little bay, the typical Calanques where you can swim, relax and sunbathe!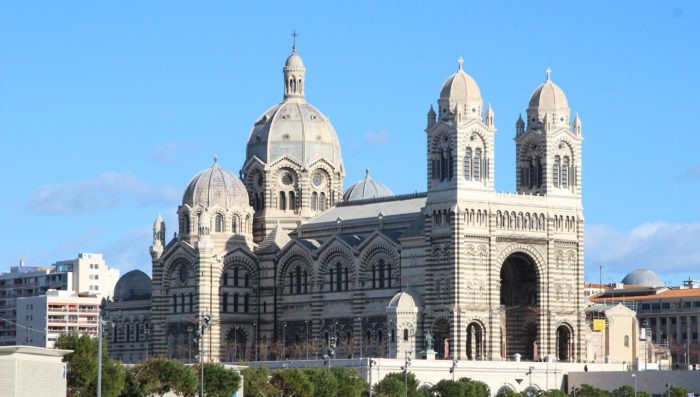 Suggestion – Visit Notre Dame de la Garde
Notre-Dame de la Garde known is a Catholic basilica in Marseille, France, and the city's best-known symbol. The site of a popular pilgrimage. It was built on the foundations of an ancient fort at the highest natural point in Marseille, a 149 m (489 ft) limestone outcropping on the south side of the Old Port of Marseille.
During your stay in Marseille do not miss the opportunity to visit the picturesque basilica Notre-Dame de la Garde. Nestled on a hill, it provides a fantastic view of the Phocaean city and the Mediterranean. While visiting the interior of the basilica, you can admire the magnificent architecture built in the Roman-Byzantine style that will leave you impressed.
Suggestion – Dinner at Restaurant Une Table au Sud in Marseille
Indulge yourself in elegant cuisine inspired by the Provençal culture at the luxurious 0ne Michelin-starred restaurant in Marseille. This restaurant offers three different types of menus: Menu Marseille, Menu Passeport, and Lunch Menu.
While enjoying the panoramic views of Marseille, you can taste locally sourced fish and meat from the Southern Alps, sea bream aïoli refreshed with citrus fruits, strips of raw vegetables with an excellent aïoli, lobster, and Rouget. All the dishes are prepared from local and seasonal ingredients.
For those with a sweet tooth, desserts like trompe l'oeil, a white chocolate shell sprinkled with navette chips must be tried.
Overnight Stay with Breakfast in the 5-star InterContinental Marseille Hotel Overlooking the Old Port
Day 2: Olive Oil Discovery Tour in Marseille
Private Tour to Discover Different Olive Oil Products
You will start your day with an olive oil discovery tour through Marseille. First, visit a soap factory where you will see varieties of flavored soaps made in different shapes and sizes. The team will welcome you in the morning for an interactive visit of its premises and its workings, at the end of which you will be able to stamp three soaps and leave with a souvenir. The famous and traditional Savon de Marseille is made mainly with olive oil.
The next stop is a lunch at the Restaurant Gerarh, with an inviting atmosphere where antiques, exhibitions, and music are mixed. You will taste different flavors of oil and small dishes simmered by Chef Gerard.
In the afternoon, we suggest different activities to explore Marseille further. You can visit the famous Château d'If, located on an island in the sea off Marseille or you can stroll through the worth seeing old district of Marseille.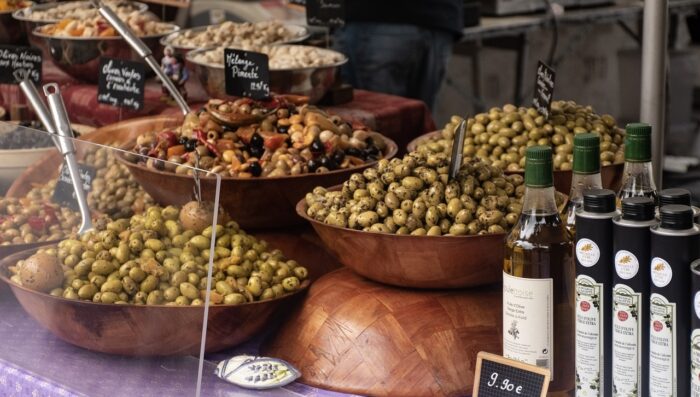 Suggestion – Discover the Château d'If
A crucial fortress: Francis I of France wanted the Château d'If to fulfill three functions: protect the coast from invasion; provide cover for the new royal fleet of galleys, and keep watch over Marseille, annexed to France in 1480.
Formerly a state prison, anyone who opposed official authority was imprisoned here from 1580 until 1871, especially Protestants and Republicans.
It is truly legendary and renowned worldwide: Alexandre Dumas published The Count of Monte Cristo in 1844. Its main protagonist Edmond Dantès is imprisoned at If. Hugely popular, the novel has been translated into most languages and has inspired twenty-three films.
Located on a small island in the bay of Marseille, a boat shuttle departing from Marseille Vieux Port will take you to the Château d'If.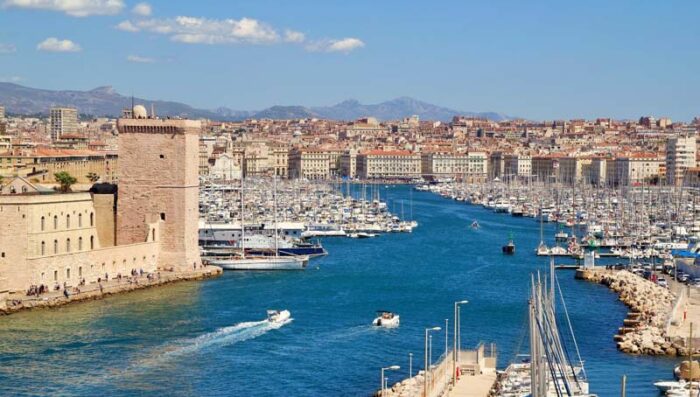 Suggestion – Discover Old Marseille
The Greek settlers from Phocaea founded the ancient city of Marseille (then Massalia) around circa 600 BC. It is one of the oldest cities in France, the oldest continuously inhabited settlement in Europe and a trading port since ancient times. The city is rich in historical and cultural heritage panning for centuries.
It would be a shame to visit Marseille and not see Le Panier. Settled on a hill in the center of the city, it is the oldest district with narrow interlacing streets leading to beautiful squares. Have a drink on any of the cafe terraces and go around the streets to discover craftsmen whose artistic concept will take you back to the olden days. It is like its own charming little idyllic village.
Nestled in the heart of the Panier district, The Vieille Charite Museum (a French national monument) is the historic center of the city. Standing tall fromsincethe 17th century, it symbolizes both Marseille's heritage and serves as its cultural center. The monument houses the Museum of African, Oceanian, and Amerindian Arts, the Museum of Mediterranean Archaeology, and many other prominent research institutes.
The Cathedrale de la Major (Cathedral of Saint Mary Major) is a catholic church and a national monument of France. It is the seat of the Archdiocese of Marseille and was built in the 12th century. This enormous and majestic cathedral is built in the Byzantine & Roman Revival styles and is a stunning piece of architecture both inside and outside.
Overnight Stay with Breakfast in the 5-star InterContinental Marseille Hotel Overlooking the Old Port
Day 3: Distillation Workshop and Private Visit of Aix-en-Provence
A Driver-Guide will be at your Disposal for a Half-Day
Your English-speaking driver-guide will pick you up at your hotel after check-out and take you to the activities of the day.
Private Guided Tour of Maison Ferroni Distilleries with a Tasting and Pastis Workshop
Your first activity will be a distillation workshop. In the heart of Provence, the eco-sustainable estate Maison Ferroni, has been developing a diverse range of spirits with strong territorial roots since 2011. Ferroni Rum, Juillet Gin de Provence, and Pastis Millesime Chateau des Creissauds are some of the well-known products along with many liqueurs. The founder creates his products inspired by the historic approach of spirits and a persistent desire for avant-garde innovation.
Discover an amazing workshop to learn all about the production of the vintage Pastis Millesime Château des Creissauds. You will have a presentation of Maison Ferroni and explore their aromatic garden followed by a visit to the maceration chamber. You even get to develop your own Pastis recipe, from macerates of fresh plants, seeds, and spices.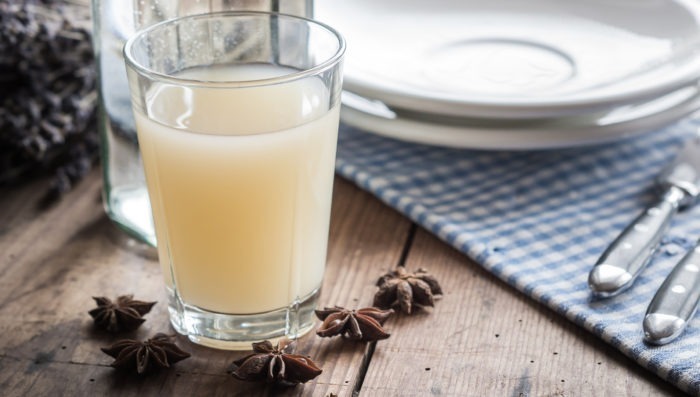 Suggestion – Lunch at Restaurant L'Incontournable in Aix-en-Provence
Enjoy a delicious meal whilst discovering the endearing surroundings of the lively Aix-en-Provence. Excellent cuisine and delicious drinks accompany you while you relax and enjoy the environment.
After lunch, you will get to know Aix-en-Provence during a private visit, after which you can further immerse yourself in the culture of the Provençal city and visit various museums.
Private Guided Walking Tour of Aix-en-Provence
Go on a walking tour of Paul Cézanne's hometown: enjoy the Cours Mirabeau and its cafés, the many fountains, private mansions, the Mazarin district and its 17th and 18th century buildings, the passages and alleys of the Vieil Aix, Albertas Square…this city has a truly exceptional history!
In Aix-en-Provence, there are numerous museums and art centers. You can visit some of their permanent and temporary exhibitions. More than places of knowledge and sharing, they are sometimes historical buildings, open-air experiences, or architectural works.
First, you can visit Cézanne's studio, where you will find dozens of masterpieces of the artist Cézanne. You will see some impressive artworks including Les Grandes Baigneuses (The Large Bathers). The studio was turned into a museum in 1954 and displays numerous artifacts belonging to the painter, arranged as if he had just stepped outside for a moment. It is said that after his death, the studio upstairs was preserved as a precious heritage as if the spiritual richness is attached to this wall.
Later you can explore the memorial Site of les Milles Camp. The display in this museum is all about the threats that escalated across Europe between 1919 and 1939. You will hear the presentation of the general history of the camp illustrated by some of the individuals who were caught up in this tragedy. It houses a large history with a strong focus on education and culture. This museum aims to increase the vigilance and responsibility of each of us in the face of racism, anti-Semitism, and fanaticism of every kind. There are more than 400 pieces of art, some of which are on display at the camp today.
Lastly, discover the museum of the Pavillon de Vendôme which has collections of many portraits of the seventeenth and eighteenth centuries and Provencal furniture. Since 1990, the pavilion of Vendôme presents numerous exhibitions of modern and contemporary art.
Enjoy a Relaxing Night with Breakfast in the 5-star Hotel Le Pigonnet, a Converted 18th-Century Aix-en-Provence Mansion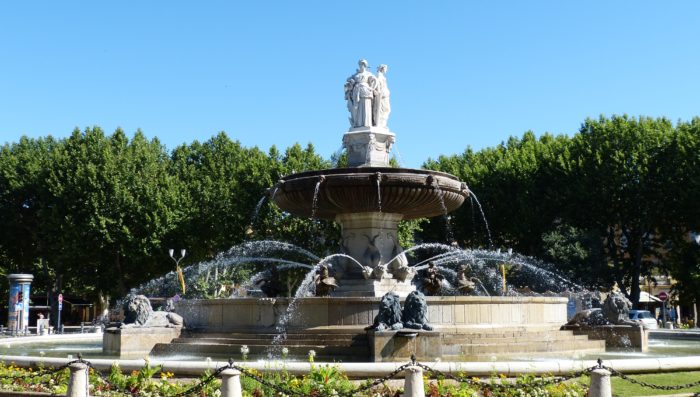 Day 4: Private Visit of Arles with Beer Tasting
Discover the Deep Provence on a Full-Day Private Tour
After your check-out, your driver will pick you up at your hotel and drive you to your hotel in Arles. On the way you will explore a brewery in Aix-en-Provence, stroll through the typical provencal village of Salon de Provence, and discover the historic city of Arles during a private visit.
Private Guided Visit of the Brewery of Provence
Explore, indulge, and relish as you participate in an impeccable brewery session accompanied by brewery experts. Learn and discover the rare ingredients used to process the world's best beer. The chilling and super tasty beers are processed and purified by traditional and essential methods.
For beer lovers, this is the perfect place to have a memorable time and chill out with your friends and family.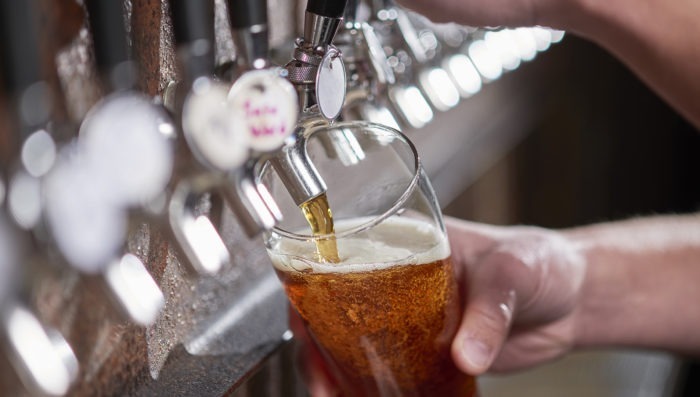 Suggestion – Salon de Provence
Salon de Provence, a renowned place that achieved importance for the olive trade in the Middle Ages is one of the most widely visited places in the Provence region.
It is the native place of the 16th-century astrologer Nostradamus, whose house is well-preserved and whose tomb is found in the 14th-century Collégiale Saint-Laurent. You can even visit other monuments like the fortified Castle of l'Emperi, a former residence of the archbishops of Arles, and the 12th-century Romanesque church of Saint-Michel.
It is also a well-established center that processes and distributes agricultural products such as fruits and vegetables.
Private Walking Tour of Arles
Visit Arles with a passionate local. Learn about a fascinating city steeped in history and rich with secrets.
Arles is packed full of Roman and medieval sites, many included on the UNESCO World Heritage List. Few cities offer so many spectacular sites in such a small place. This included the splendid Roman arena, amphitheater, the ruins of the forum, and more. Painter Vincent Van Gogh immortalized Arles, and you're sure to spot a few familiar sites. The city's cultural scene is vibrant with events and festivals that attract visitors from all over the world.
As you stroll along the bank of the Rhône River, your guide will show off the splendid Place de la République and the Saint-Trophime Cathedral. The old Hôtel-Dieu hospital was featured in many of Van Gogh's paintings. Today it boasts a charming inner courtyard and is known as the Espace Van Gogh cultural center. This is a peer-to-peer travel experience.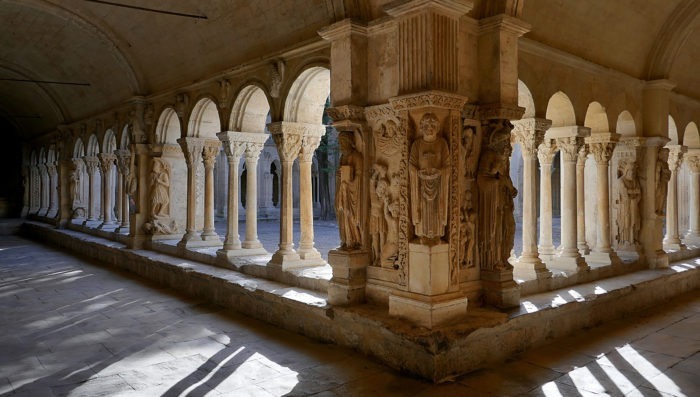 Suggestion – Dinner at Restaurant Drum Café in Arles
Experience a delectable and tempting culinary feast at the museum turned gastronomic restaurant Drum Café in Arles.
The dishes are very much inspired by the Mediterranean culture. You can try the exotic lamb from Alpilles, homemade cuttlefish ink cavatelli, mouth-watering oysters from the Camargue region, bear's garlic and coriander, cured anchovies from Cantabria, boeuf bourguignon, and a fully buttered Alla Mugnaini for a wholesome gourmet experience.
Overnight Stay with Breakfast in the Cozy 5-Star L'Hotel Particulier in Arles
Day 5: Wine Tasting and Exploration of Nîmes
Full-Day Private Tour in Nîmes and the Surrounding Areas
Your driver will pick you up at your hotel after your check-out and take you on a full-day tour of Nîmes. You will start the tour with a visit and a tasting in a unique winery. Afterward, you will be driven to Niîmes where we recommend having a delicious lunch in the Michelin-starred Restaurant Jerome Nutile.
In the afternoon, you are invited to explore the historic Roman city of Nîmes while strolling through the old streets. At the end of the day, your driver will bring you to your accommodation in Nîmes.
Exclusive Private Visit and Wine Tasting with Food Pairing at Château de Nages
Visit this family-owned vineyard, passed down through five generations which specializes in organic farming with its unique terra and delicious wines. The wines here have a typical Rhône style, a unique signature of aromatic intensity and freshness due to its proximity to the sea. The vineyards are located on exceptional terroirs at the gates of the Camargue. Working in harmony with nature using eco-sustainable organic farming techniques, the owners along with their children seek to reveal the depth and freshness of their wines.
Uncover their wines in all simplicity and without "frills" in a cozy space. Share their passion during the privileged tastings led by the estate's sommelier Aurélien and by savoring a selection of local dishes. Indulge in tasty beef tenderloin cannelloni, mushroom duxelles, pan-fried foie gras, and seasonal tuberose. The meal will finish with an Île Flottante with seasonal truffles, bourbon vanilla, and three delectable wines.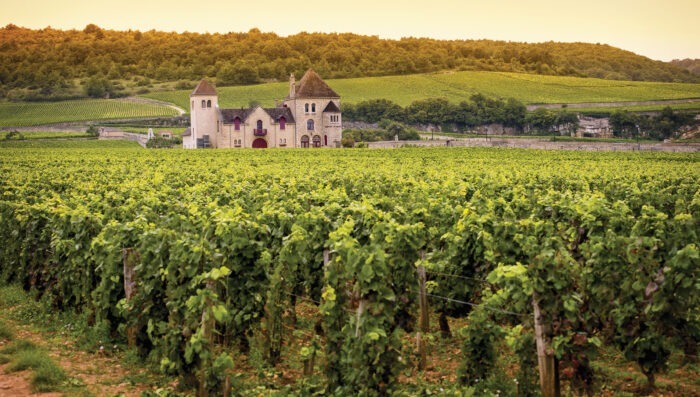 Suggestion – Lunch at Restaurant Jerome Nutile in Nîmes
In this alluring starred restaurant you will experience high gastronomy in a modern and bright atmosphere. You will find cheese cellars and also wine cellars here. Savor pan-fried foie gras and Camargue rice with wild mushrooms, candied vigan kidney in a tatin, and turnips with truffles.
Suggestion – Explore Nîmes, the Old Roman City
Nîmes, the old Roman city, was founded more than 2,000 years ago and was the most important Roman colony under the reign of Emperor Augustus. Architecturally valuable vestiges dating from that area are the bridge Pont du Gard, the Arena of Nîmes, the amphitheater, the temple Maison Carrée, and the Castellum.
Take a stroll through the charming old town and let the rich historic atmosphere work its magic!
The Cathedral of Notre-Dame-et-Saint-Castor of Nîmes reflects the historical significance of Nîmes' religious life.
Besides that, a closer look at the structure reveals a complex history marked by religious wars, major reforms, and artistic shifts in relation to the various eras it has lived through.
The Cathedral as it stands today was consecrated in 1096, but there was most likely a Gallo-Roman temple on the site long before that, which was later replaced by a Merovingian church. The cathedral was demolished twice during its historic event, beginning with its consecration by Pope Urban II in 1567 and ending in 1621. The most recent reconstruction took place in 1646. The famous architect Henri Antoine Révoil then undertook a major interior renovation between 1877 and 1882.
Come witness this fascinating Cathedral and discover about history, culture, and tradition in Nimes.
Overnight Stay with Breakfast in the Beautiful 5-star Hotel Imperator Maison Albar in Nîmes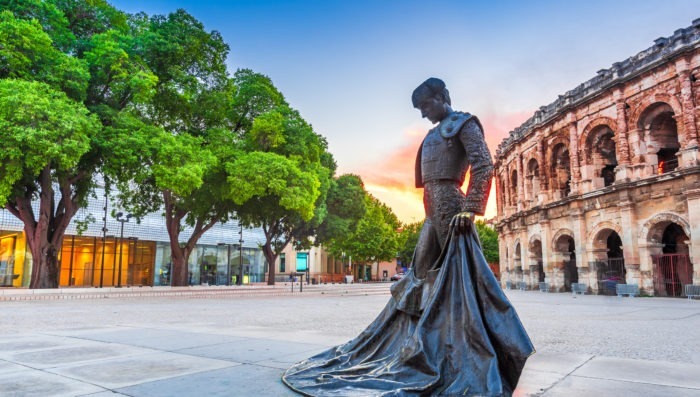 Day 6: Marseille
Private Transfer from Nîmes to the Marseille Airport
After your check-out, a chauffeur will meet you for a private transfer from your hotel in Avignon to the Airport in Marseille.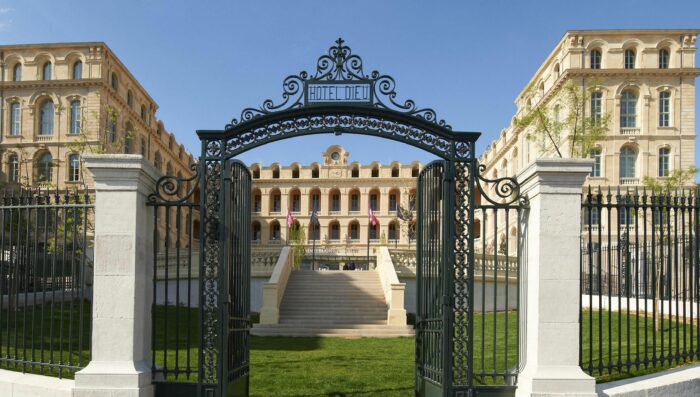 About This Trip:
Enjoy 24/7 English-spoken telephone assistance while traveling
This itinerary includes transport, activities, guides, accommodations with breakfasts, and other listed services
Price is in USD per person, assuming double occupancy. Note that prices and availability are subject to change.
Customize this itinerary:
Every French Side Travel trip is custom-built for your unique needs and interests. Above is an example of what's possible. If this isn't exactly what you're looking for, contact us today. Put together your dream trip with our travel experts. Handpick the accommodations, guides, activities, and meals that are right for you.
When you book with French Side Travel, you're getting a trip that's as unique as you are. 

Our Favorite Hotels in the Provence
Intercontinental Marseille Hotel-Dieu