Experience the best of France's exceptional gastronomy
Luxury | From $9,399 pp
This trip is a true delight for the senses. Your journey begins in the elegant Aix-en-Provence, where you will enjoy a wide range of local products and gastronomic traditions. You'll then head towards Marseille to enjoy the incredible Mediterranean food with a glass or two of Bellet. Explore Arles and the Alpilles with a stop at a reconstructed Gallo-Roman villa that produces and processes wine using the ancient method. Next, you will visit Lyon, France's culinary capital. It's a gastronomic adventure to taste some of France's fine cuisine and local specialties. You'll feel right at home in a welcoming bouchon, a traditional Lyonnaise bistro. Sip some great wine on a tour of the neighboring Beaujolais wine region, and if you have a sweet tooth you'll want to sample the iconic calisson, a famous almond and fruit candy. End this exceptional tour with a stop in Beaune to discover Burgundy and its wonderful wines.
Day by Day
Day 1: Aix-en-Provence
Private transfer: Marseille airport to Aix-en-Provence in a luxury vehicle
A chauffeur will meet you for a private transfer between the Marseille airport and Aix-en-Provence.
Welcome to Aix-en-Provence
Aix-en-Provence, the capital of Provence in the 15th century is surrounded by authentic Provencal houses, traditional French-style gardens, city squares bursting with flowers, ancient fountains, and shaded narrow streets.
The Cours Mirabeau is one of the most busiest and frequently visited places in the Provence region. Named after the Revolutionary hero the Comte de Mirabeau, this fountain-studded street is surrounded by Renaissance hotels, beautiful verdant trees, and elegant private mansions.
Stroll around the 17th and 18th-century houses, where there is plenty of authentic cafes, and labyrinthine boulevards. You can relax and smell the rich aroma of the coffee, listen to some upbeat techno music, while away your time in a comfortable ambiance, and relish some of the typical Provencal delicacies.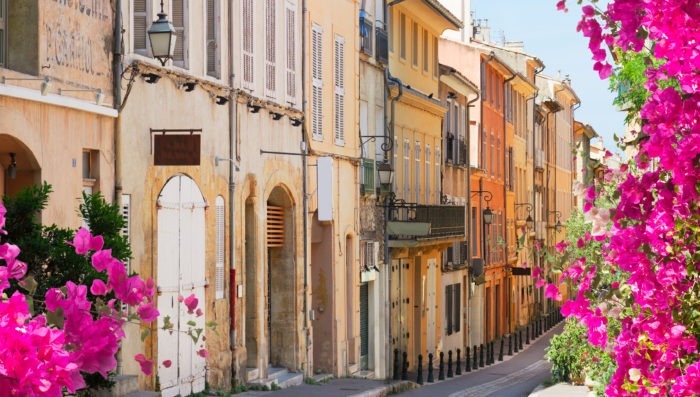 Suggestion for dinner
Restaurant le Art at chateau de la Gaude
On a magnificent terrace, you can savor the inventive dishes inspired by the Provencal culture with a subtle touch of Japanese influence. This elaborative cuisine includes intricate dishes that will definitely amaze your eyes and enchant your taste buds.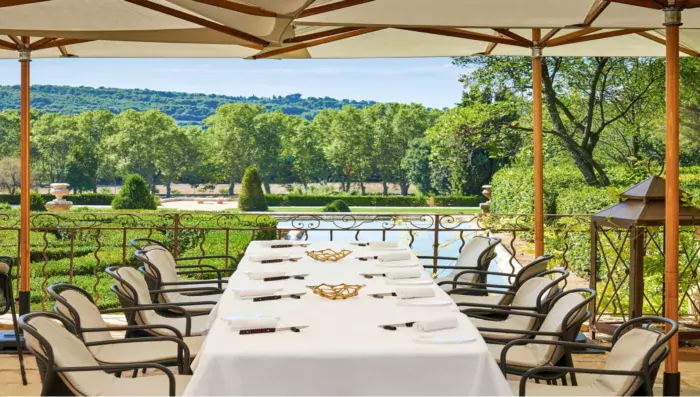 Day 2: The Natural Beauty Of The Cliffs Of Marseille
Private luxury tour to Marseille and the East coast
During this unique day, you will both feel the heartbeat of the amazing Provence wild seaside and its capital and oldest French city: Marseille.
Your driver-guide will pick you up at your hotel in the morning for a full day of sightseeing and experiences, in a luxury vehicle. First, you will cross the Phocéenne town from the famous old harbor to the Notre-Dame de la Garde basilica, through the winding seaside road, called the "corniche".
Then you will immerse yourself in one of the most beautiful landscapes of Europe, the Calanques National Park, an impressive limestone natural cathedral. You will reach its turquoise mediterranean waters, little hidden harbors and secret beaches by boat, which is the best way to enjoy its spectacular beauty. Warning : it may let you agape. After enjoying the little Cassis village where the park ends, you will be driven across beautiful landscapes to La Ciotat. Once a very important shipyard in Europe, it is now focusing on the yacht industry. You will have some free time to stroll along its little charming harbor.
At the end of this well-rounded day, your driver-guide will drive you back to your hotel.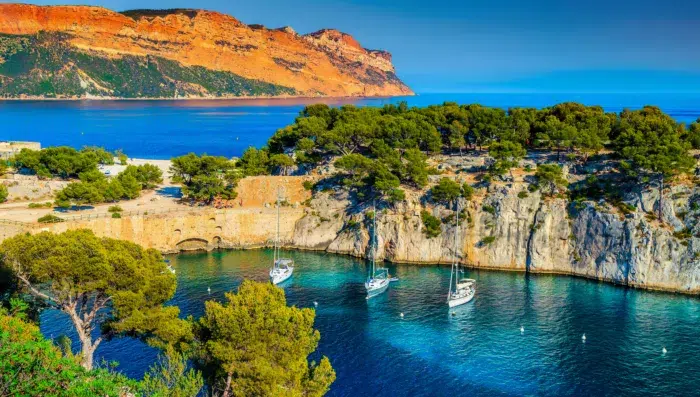 Day 3: Culture And Oenology In Arles And The Alpilles
Private cultural luxury tour to the Arles and the Alpilles
Your licensed driver-guide will pick you up at your hotel in a Luxury vehicle.
The region of Arles and the Alpilles has seen many great civilizations, beginning with the Romans.
History and art lovers will enjoy the historic city of Arles with its Roman and medieval ruins. Your driver-guide will pick you up at your hotel in the morning for a full day of sightseeing and experiences. Your guide will first introduce you to the history and secrets of this city. The ancient history mixes up with the more contemporary one as the city is closely connected to the Post-Impressionist artist Vincent Van Gogh whose stay there was one of the most productive periods in his career, with over 300 paintings and drawings completed in 15 months. 150 years later, the influence of the painter can still be felt in the artistic production of today. That's what you will discover at the Fondation Vincent Van Gogh, where the works of the artist are set in a dialogue with contemporary creations.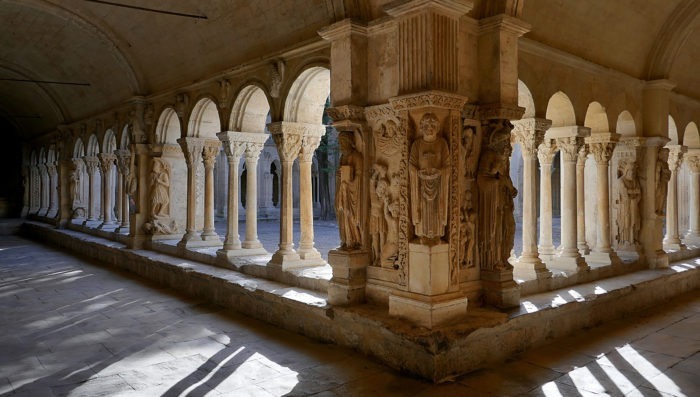 Mas des Tourelles – Private visit and wine tasting
Mas des Tournelles is situated at the heart of the roman province of Beaucaire. The Romans, 2000 years ago, dedicated a Gallo-roman villa for the production of roman wines. For more than 25 years, the Mas des Tourelles has taken the initiative to reconstruct the Gallo-Roman villa to produce and process wine using the ancient method.
In the midst of archeological remains, experience the unique method of processing and production of wines through a workshop. Enjoy delicious wine tasting accompanied by tapenades & olives along with a film projection.
According to the time you want to spend and your interests, other villages can also be added to your tour. For instance, explore the pretty tree-lined central square and the surrounding streets of Saint Remy de Provence. The town is very attractive and everything a Provencal town should be with narrow streets, fountains, and boulevards often shaded by centuries-old plane trees. The shops here are quite good too with lots of small boutiques and art galleries and plenty of bars and restaurants to make your stay a pleasant one.
At the end of this well rounded day, your driver will drive you back to your hotel.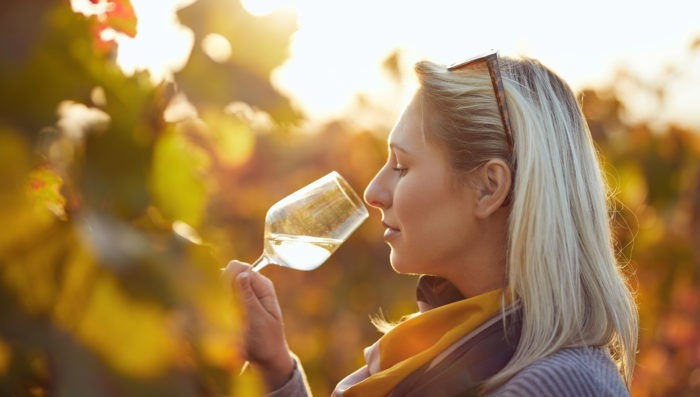 Suggestion for dinner: L'auberge de saint Remy
Here, the chef makes a variety of gastronomic dishes, all of which are made with unique flavorful products and market-fresh ingredients. The food is served in a stylish setting with a "wavy" white ceiling and exposed stone walls. This is an ideal place for a lovely meal to savor and retreat from your hunger.
Night and breakfast at a boutique 5-star château near Saint-Remy-de-Provence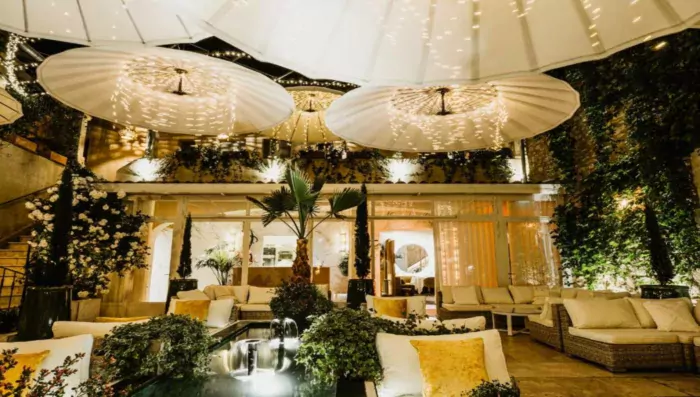 Day 4: En Route To Lyon
Full day private guided wine and chocolate tour
Leaving from Lyon and heading south, you will follow the Rhône river to the city of Tain l'Hermitage, at the bottom of the iconic Hermitage Hill.
You will visit one of the most famous winery in the Rhône Valley, the Cave de Tain. It is the biggest producer of the Rhône Valley, you will learn all about the history of the vineyard and the winemaking process.You will also get to sample some of the wines.
Then, you will head to visit the museum of chocolate of a French chocolate maker Valrhona who has been supplying the finest chefs and artisans since 1922.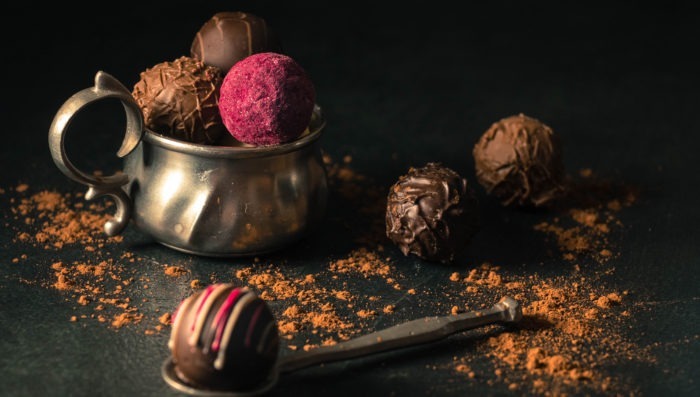 Suggestion for dinner: La Mère Brazier
In an elegant decor with and 1930s stained glass windows, experience a flavorful lyonnaise cuisine at La Mere Brazier, a 2 Michelin-star restaurant in Lyon. The chef prepares iconic dishes infused with creativity. Prominence is given to the seasonal and local produce.
Overnight stay with breakfast in a 5-star hotel in the heart of Vieux-Lyon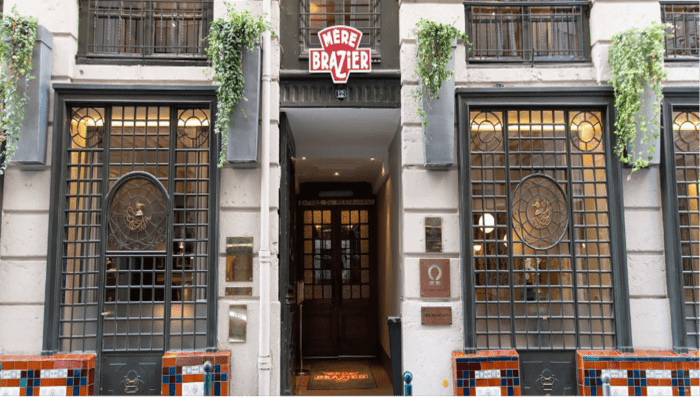 Day 5: Discovery Of Lyon
Private Half-Day Gourmet Walking Tour of Lyon
This gourmet tour passes through Lyon's most emblematic neighborhoods with stops to taste local specialties.
Meet your guide by the Saint-Jean Cathedral. He is a specialist in culinary history, who will show you around the charming historical Lyon and point out the admirable traboules, sheltered medieval passageways.
The first gourmet stop is to one of the best pastry shops in Lyon, where you will learn about how pralines are made. Of course, you'll get to taste them too! The popular pink sugar-coated almonds are a perfect dessert on their own, but are also the base of a number of praline-based treats.
The tour continues on the other side of the Saône River, where the Bourgeoisie settled from the 17th century. The Presqu'île district has seemingly countless bouchons, traditional bistros found only in Lyon. Learn the history of the Mères Lyonnaises, or the mothers of Lyon, 19th-century middle-class women who worked outside their homes as cooks. They created brand new culinary traditions incorporating regional cooking.
A stop at one of the famous Chocolats Voisin stores to taste Coussin de Lyon is a must! This unique chocolate and marzipan dessert is shaped like the cushions used by Lyon's silk weavers. It has been a symbol of Lyon since the 1960s.
Finally, visit the indoor Paul Bocuse Market, in the modern Part-Dieu district. This is a center of Lyon gastronomy that brings all of the region's fine products under one roof: charcuterie, cheese, quenelles, chocolate, wines, and much more. Products change based on seasonal availability, but no matter when you visit, it is a gourmet pleasure.
Your tour ends at the "Halles Paul Bocuse."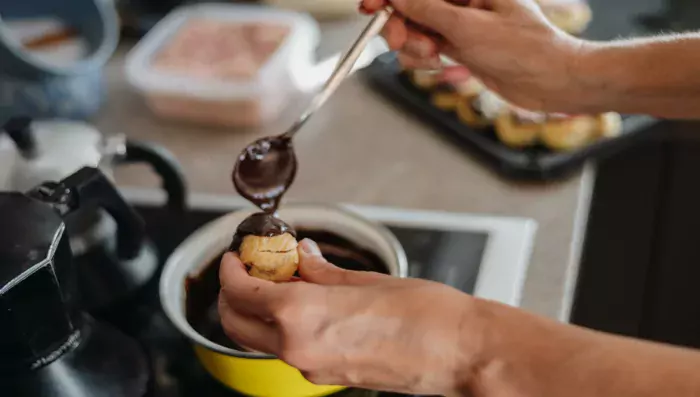 Day 6: The Beaujolais Region
Full-Day private gourmet tour of the Beaujolais Wine Region
Discover the Beaujolais in all its facets: Wine, of course, to which the region owes its fame, but also a delicatessen, cheese, chocolate… Let yourself be surprised by all the tastes of Beaujolais!
Departure from your region for Villefranche-sur-Saône. In the heart of the famous covered market, start the day with a traditional mâchon. Then your guide will make you discover the hidden treasures of the city center…
Lunch in the center of Villefranche.
In the afternoon, you will continue further north with a visit to two wine estates to discover the diversity of the vintages. The domains vary according to the availability of the winegrowers.
Finally, you will end the day with a break at the famous Jacoulot distillery to taste liqueurs and marcs de Bourgogne.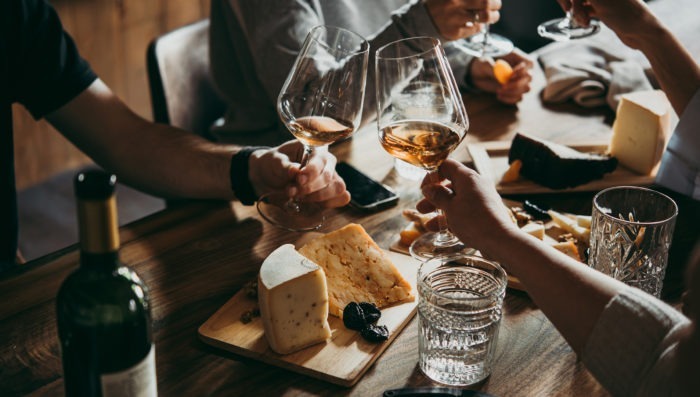 Suggestion for dinner: Le Cheval Noir

Elegant gastronomic restaurant with shaded terrace, offering original seasonal dishes and tasting menus, accompanied by wines.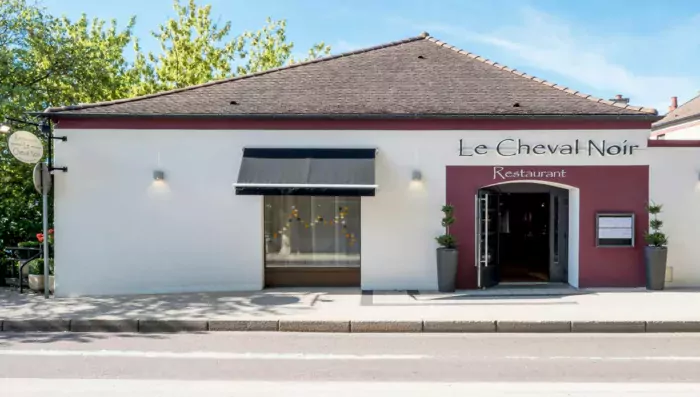 Day 7: Wine Of Burgundy
Luxury Full-Day Private Tour of the Prestigious Burgundy Vineyards: Côte de Beaune and Côte de Nuits
In the Côte de Beaune and Côte de Nuits you'll discover two remarkable styles of wines. There are 27 appellations, 36 communes and over 1,200 'climats' that have been refined for centuries by winegrowers to make up the incredible landscape.
In this full-day tour, you will learn about the concept of terroir, invented over 2,000 years ago in Burgundy, the influence of geology on Burgundy wines, the diversity of 'terroirs' of the Côte de Beaune and the Côte de Nuits through their geological complexities and a precise study of the landscape, the work of the winemakers, how Burgundy wines are classified, and the ever important concept of climate through a geosensorial tasting.
Your will be joined by a local guide who is an expert in Burgundy wines and is completely bilingual. Your day includes three private visits where you will taste both white and red wines and young and old vintages – 16 wines in total including eight Premiers Crus and Grands Crus.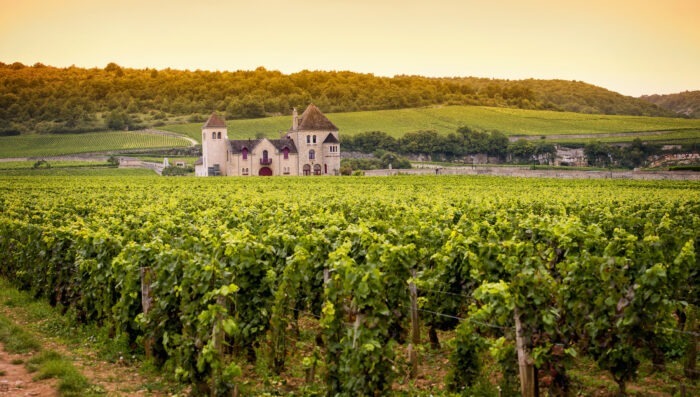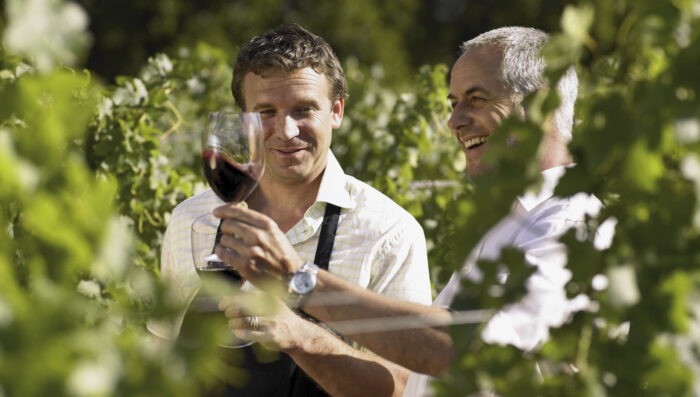 Suggestion for dinner: L'oiseau des Vignes

The restaurant is located in the heart of Beaune, 250 meters from the famous Hospices. It is built with old materials, beautiful stones, and original woodwork to preserve the soul of this 16th-century Burgundian residence. Savor the dishes proposed by the chef such as eggs in meurette, snails, and pike-perch quenelle. The menu also offers an exceptional selection of Burgundy wines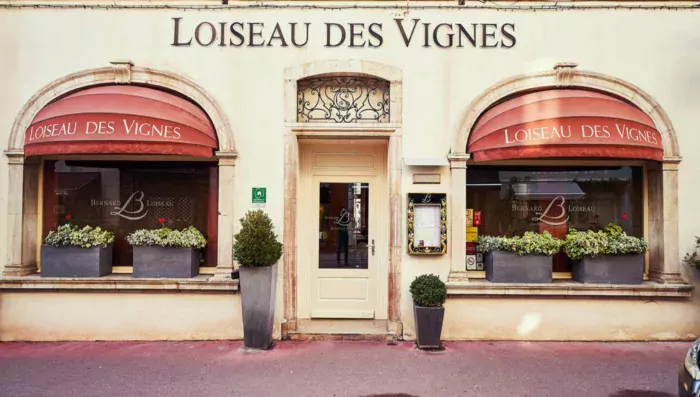 Day 8: Departure From Lyon
Luxury transfer from Beaune to Lyon
A chauffeur will meet you for a private transfer in a Luxury vehicle between Beaune and Lyon.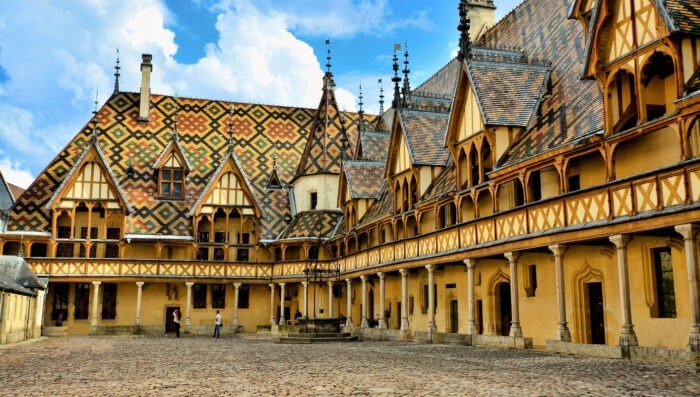 About This Tour:
Enjoy 24/7 English-spoken telephone assistance while traveling
This itinerary includes transport, activities, guides, accommodations with breakfasts, and other listed services
Price is in USD per person, assuming double occupancy. Note that prices and availability are subject to change.
Customize this itinerary:
Every French Side Travel trip is custom-built for your unique needs and interests. Above is an example of what's possible. If this isn't exactly what you're looking for, contact us today. Put together your dream trip with our travel experts. Handpick the accommodations, guides, activities, and meals that are right for you.
When you book with French Side Travel, you're getting a trip that's as unique as you are. 
Our Favorite Hotels in Southern France
Le Cep & Spa Marie de Bourgogne
Le Relais Bernard Loiseau
Our Product Lines
Excellence
VIP Unique Experiences | Concierge Services | Private Tours (driver + licensed guide) | Chauffeur Services (luxury vehicles) | Top Licensed Guides | VIP Meet & Greet | Jet, Helicopter & Yachting | Fine Dining | Luxury 5* Accommodation (palace hotels, exclusive villa rentals) | 24/7 On-Site Assistance.
Luxury
Unique Experiences | Private Transportation (luxury vehicles) | Private Tours | Top Licensed Guides | Meet & Greet | Fine Dining | Luxury 5* Accommodation (hotels, villa rentals) | 24/7 On-Site Assistance.
Premium
Unique Experiences | Private Transportation | Private Tours | Self-drive | Top Licensed Guides | Authentic & Boutique 4* Accommodation (hotels, apartment rentals) | 24/7 On-Site Assistance.