Experience the best of France's exceptional gastronomy
Luxury | From $7,699 pp
This trip is a true delight for the senses. Your journey begins in the elegant Aix-en-Provence, where you will enjoy a wide range of local products and gastronomic traditions. Enjoy the incredible Mediterranean food with a glass or two of Bellet. Next, you will visit Lyon, France's culinary capital. It's a gastronomic adventure to taste some of France's fine cuisine and local specialties. You'll feel right at home in a welcoming bouchon, a traditional Lyoniasse bistro. Sip some great wine on a tour of the neighboring Beaujolais wine region, and if you have a sweet tooth you'll want to sample the iconic calisson, a famous almond and fruit candy. End this exceptional tour with a stop in Beaune to discover Burgundy and its wonderful wines.
Day by Day
Day 1: Aix-en-Provence
Luxury Private Transfer: Marseille Airport to Aix-en-Provence in a Luxury Vehicle
A chauffeur will meet you for a private transfer between the Marseille airport and Aix-en-Provence, in a luxury vehicle.
Welcome to Aix-en-Provence
Protected by the Montagne Sainte-Victoire, which rises to 1,011m, Aix-en-Provence is surrounded by countryside full of authentic Provencal houses and traditional French-style gardens.
The name "Aix" comes from the source discovered when the city was founded in 123BC by the Romans.
Aix-en-Provence was the capital of Provence in the 15th century. Wealthy merchants and local dignitaries helped turn this city into the Florence of Provence as we know it today. One can find all the beauty of the noble Provence of the 17th and 18th centuries: handsome houses of the upper class, private mansions, city squares bursting with flowers, ancient fountains, and shaded narrow streets. Aix is truly a museum-like walking city, with unique masterpieces at every turn.
Aix was the inspiration of many great writers and painters: think Guigou, Stendhal, Mistral, and Cézanne. There is even a special Cézanne tour which one can follow through the streets of Aix stopping at points marked with a C.
As a city of art and culture, Aix possesses a wealth of superb architecture that has been carefully preserved and restored. Walking through the Cours Mirabeau and the Rue Gaston de Saporta one can admire the private mansions with their sculptured doors and windows and the intricate iron work on the balconies. Discerning shoppers choose the elegant boutiques in the Mazarin district.
Enjoy Aix and all its treasures!
Suggestion for Dinner – Restaurant Le Art – Château de la Gaude
Overnight Stay with Breakfast in a Beautiful 5-star Hotel in the Countryside of Aix-en-Provence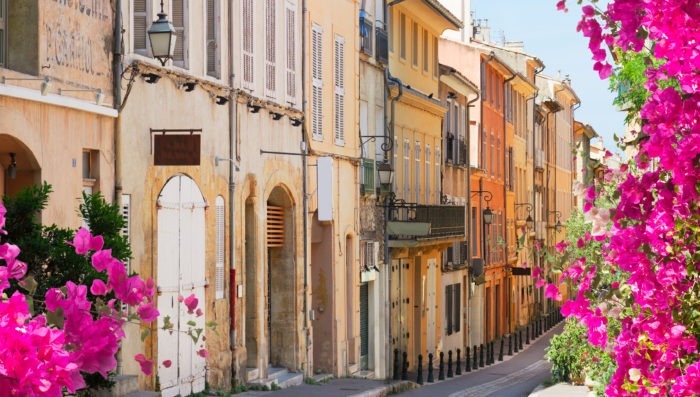 Day 2: Wine And Olive Tastings
Half-Day Gourmet Tour of Provence with Wine and Olive Oil Tastings
You will enjoy a visit to a vineyard in the lovely Alpilles mountains. Your guide, a specialist in Provence wines, will introduce you to a winemaker and olive oil producer.
Les Alpilles are a small mountain range in Provence, about 20 minutes south of the papal city of Avignon. These mountains and the surrounding countryside are dotted with charming villages and rolling vineyards.
In this tour, you will learn what it takes to transform the products from their raw form in vineyards or olive groves into the final products that we love so much.
After the tour, you'll enjoy a tasting featuring these local products.
Suggestion for Dinner – Château La Coste

Overnight Stay with Breakfast in a Beautiful 5-star Hotel in the Countryside of Aix-en-Provence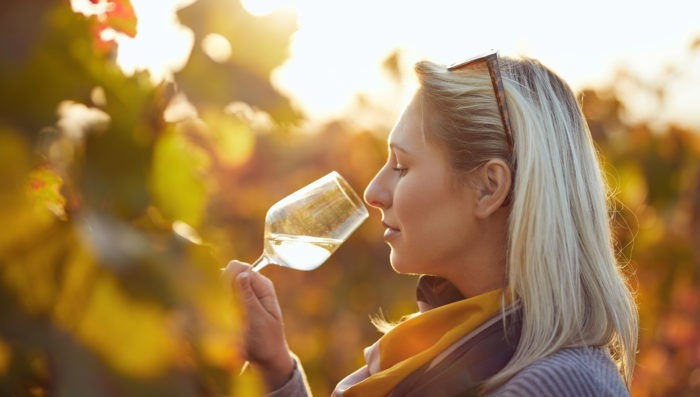 Day 3: Châteauneuf-du-Pape Vineyards
Full-day Côtes du Rhône Wine Tour
Provence and the Southern Rhône Valley produce wonderful red full-bodied wines. A number of varieties are used, but the most dominant are Syrah, Grenache, and Mourvèdre. Explore the vineyards and their charming sun-drenched landscapes with a knowledgeable guide.
First, you'll head to emblematic Châteauneuf-du-Pape, France's protected wine appellation. There, you will have the opportunity to learn the secret of blending to obtain a unique wine between finesse and subtlety. After an explanation about the work of the wine selection, you will taste three wines from different vintages. Then test two blends from three wines. Finally, taste one wine from a blend of three different vintages… the Cuvée special edition of Châteauneuf-du-Pape.
Also on the itinerary are the splendid Dentelles Mountains with their terraced vineyards and postcard-perfect villages. Gigonadas' fine wines and lovely Seguret round out your day.
Overnight Stay with Breakfast in a Deluxe Room at a Beautiful 5-star Hotel in the Center of Avignon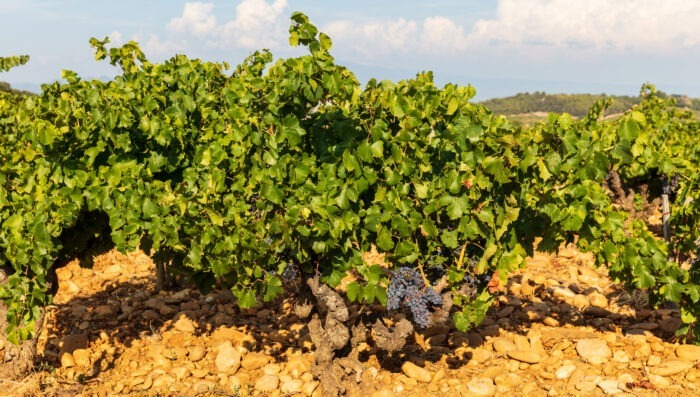 Day 4: Chocolate And Wine
Full-Day Private Guided Wine and Chocolate Tour
Leaving Avignon heading north, you will follow the Rhône river to the city of Tain l'Hermitage, at the bottom of the iconic Hermitage Hill.
You will visit one of the most famous wineries in the Rhône Valley, the Cave de Tain. It is the biggest producer of the Rhône Valley, and you will learn all about the history of the vineyard and the winemaking process. You will also get to sample some of the wines.
Then, you will head to visit the museum of chocolate of French chocolate maker Valrhona, which has supplied the finest chefs and artisans since 1922.
Suggestion for Dinner – Michelin-starred Rustique

Overnight Stay with Breakfast in a 5-star Hotel in the Heart of Vieux-Lyon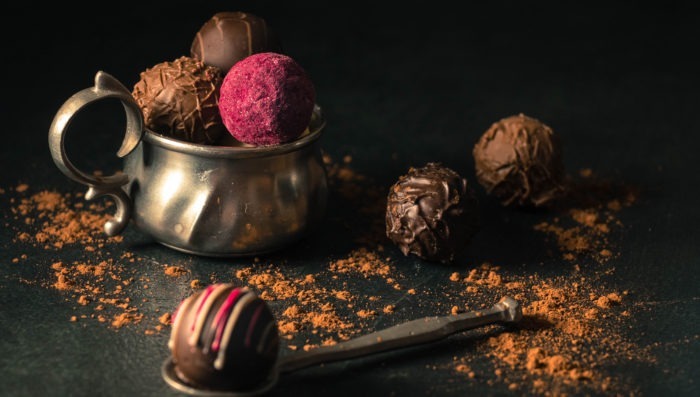 Day 5: Lyon Gourmet Tour
Private Half-Day Gourmet Walking Tour of Lyon
This gourmet tour passes through Lyon's most emblematic neighborhoods with stops to taste local specialties.
Meet your guide by the Saint-Jean Cathedral. He is a specialist in culinary history, who will show you around the charming historical Lyon and point out the admirable traboules, Lyon's sheltered medieval passageways.
The first gourmet stop is to one of the best pastry shops in Lyon, where you will learn about how pralines are made. Of course, you'll get to taste them too! The popular pink sugar-coated almonds are a perfect dessert on their own but are also the base of a number of praline-based treats.
The tour continues on the other side of the Saône River, where the Bourgeoisie settled in the 17th century. The Presqu'île district has seemingly countless bouchons, traditional bistros found only in Lyon. Learn the history of the Mères Lyonnaises, or the mothers of Lyon, 19th-century middle-class women who worked outside their homes as cooks. They created brand new culinary traditions incorporating regional cooking.
A stop at one of the famous Chocolats Voisin stores to taste Coussin de Lyon is a must! This unique chocolate and marzipan dessert are shaped like the cushions used by Lyon's silk weavers. It has been a symbol of Lyon since the 1960s.
Finally, visit the indoor Paul Bocuse Market, in the modern Part-Dieu district. This is a center of Lyon gastronomy that brings all of the region's fine products under one roof: charcuterie, cheese, quenelles, chocolate, wines, and much more. Products change based on seasonal availability, but no matter when you visit, it is a gourmet pleasure.
Your tour ends at the "Halles Paul Bocuse."
Suggestion for Dinner – Daniel et Denise, a Traditional Bouchon with a Gastronomic Touch

Overnight Stay with Breakfast in a 5-star Hotel in the Heart of Vieux-Lyon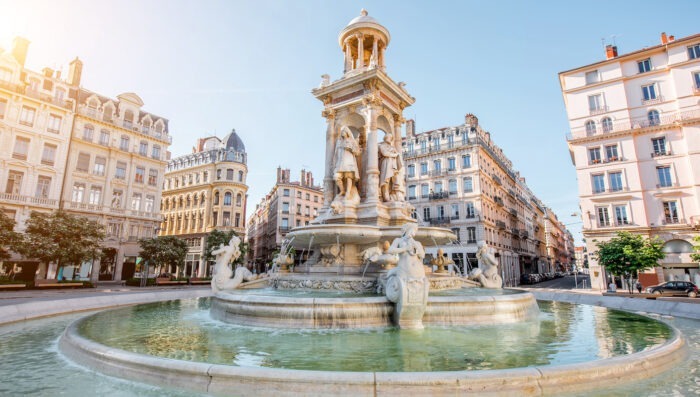 Day 6: Beaujolias Wine Tour
Full-Day Private Gourmet Tour of the Beaujolais Wine Region
Discover the Beaujolais in all its facets: wine, of course, to which the region owes its fame, but also meats, cheeses, and chocolates. Let yourself be surprised by all the tastes of Beaujolais!
Your departure is from your region to Villefranche-sur-Saône. Start the day with a traditional mâchon in the heart of the famous covered market. Then, your guide will make you discover the hidden treasures of the city center.
Lunch in the Center of Villefranche
In the afternoon, you will continue further north with a visit to two wine estates to discover the diversity of the vintages. The domains vary according to the availability of the winegrowers.
Finally, you will end the day with a break at the famous Jacoulot distillery to taste liqueurs and Marc-de-Bourgogne.
Suggestion for Dinner – Restaurant de l'Hostellerie du Cèdre
Overnight with Breakfast at a Luxury 5-star Hotel in the Heart of Beaune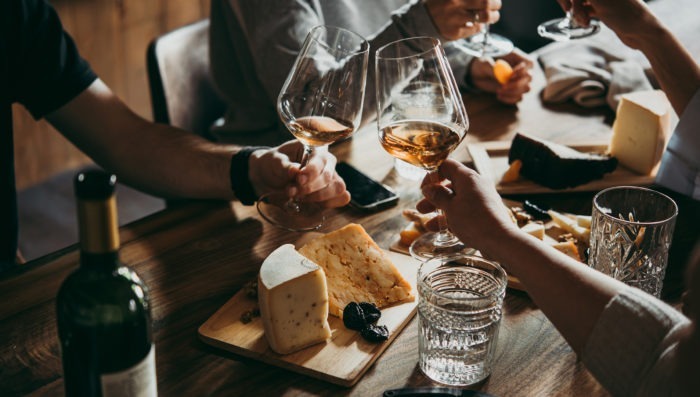 Day 7: The Gems Of Burgundy
Luxury Full-Day Private Tour of the Prestigious Burgundy Vineyards: Côte de Beaune and Côte de Nuits
In the Côte de Beaune and Côte de Nuits, you'll discover two remarkable styles of wines. There are 27 appellations, 36 communes, and over 1,200 'climates' that have been refined for centuries by winegrowers to make up the incredible landscape.
In this full-day tour, you will learn about the concept of terroir, invented over 2,000 years ago in Burgundy, the influence of geology on Burgundy wines, the diversity of 'terroirs' of the Côte de Beaune and the Côte de Nuits through their geological complexities and a precise study of the landscape, the work of the winemakers, how Burgundy wines are classified, and the ever important concept of climate through a geo-sensorial tasting.
You will be joined by a local guide who is an expert in Burgundy wines and is completely bilingual. Your day includes three private visits where you will taste both white and red wines and young and old vintages – 16 wines in total including eight Premiers Crus and Grands Crus.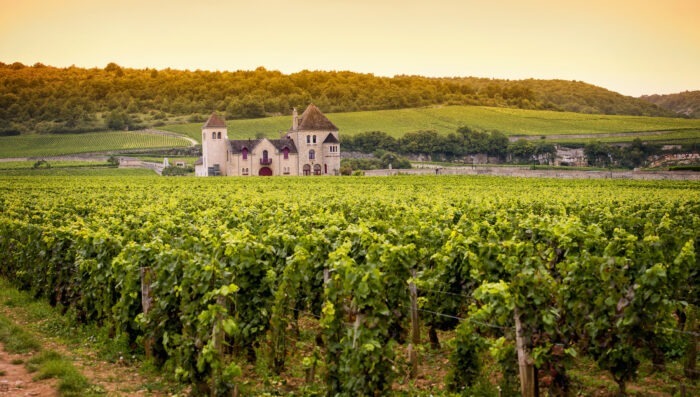 Private Transport in a Luxury Vehicle
Visits at three authentic estates – Tasting of 16 wines including eight Premiers & Grands Crus – exceptional tastings at exclusively selected domains.
Suggestion for Dinner – Restaurant Le Cheval Noir in Beaune
Overnight with Breakfast at a Luxury 5-star Hotel in the Heart of Beaune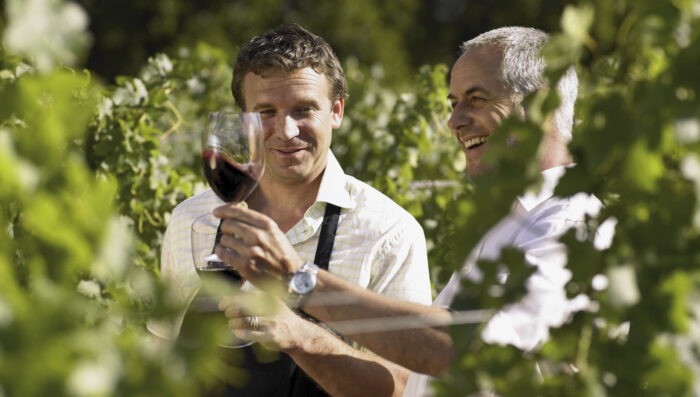 Day 8: Departure From Burgundy
Private transfer from Beaune to Lyon
A chauffeur will meet you for a private transfer between Beaune and Lyon (train station or airport).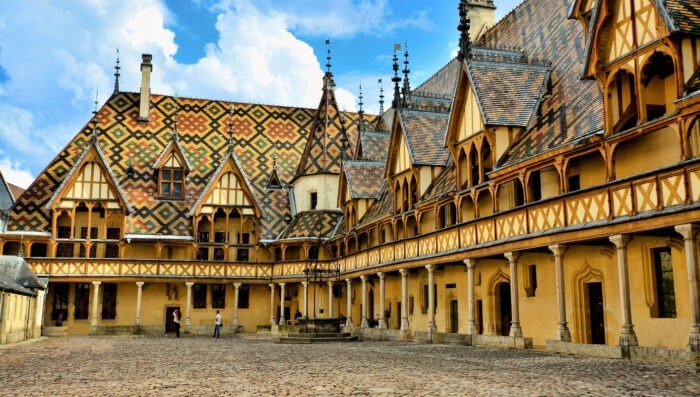 About This Tour:
Enjoy 24/7 English-spoken telephone assistance while traveling
This itinerary includes transport, activities, guides, accommodations with breakfasts, and other listed services
Price is in USD per person, assuming double occupancy. Note that prices and availability are subject to change.
Customize this itinerary:
Every French Side Travel trip is custom-built for your unique needs and interests. Above is an example of what's possible. If this isn't exactly what you're looking for, contact us today. Put together your dream trip with our travel experts. Handpick the accommodations, guides, activities, and meals that are right for you.
When you book with French Side Travel, you're getting a trip that's as unique as you are. 
Our Favorite Hotels in Southern France