The holiday season in France is something that every traveller should experience at least once. Starting in mid-November there is an unrivaled festive atmosphere that overtakes the country. Whether you're coming to get some shopping done in Paris, visit the Christmas Markets in Strasbourg, or to see the Loire Valley châteaux decorated, there's truly something extraordinary almost anywhere you go. We're breaking down the Christmas in France must-see highlights down by region.
---
Christmas in France: Must-See Highlights by Region
Lyon: Fête des Lumières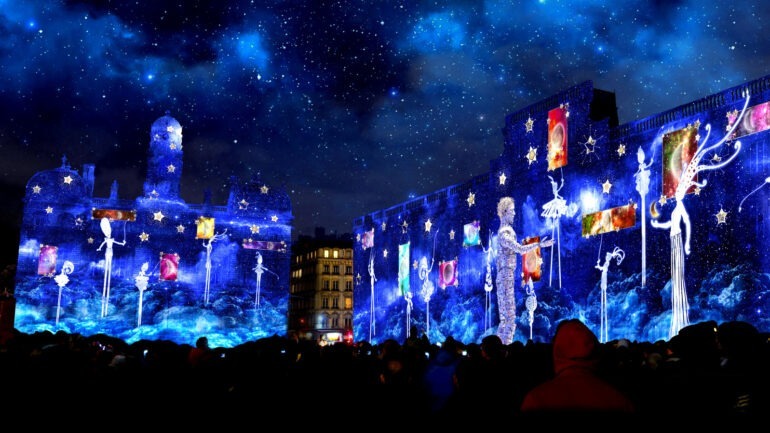 For four nights in December, a variety of different artists take over Lyon for the Fête des Lumières. You'll be able to discover illuminations on buildings, streets, squares and parks throughout the city. This year the festival is from December 8th to 11th.
Paris: Christmas Shopping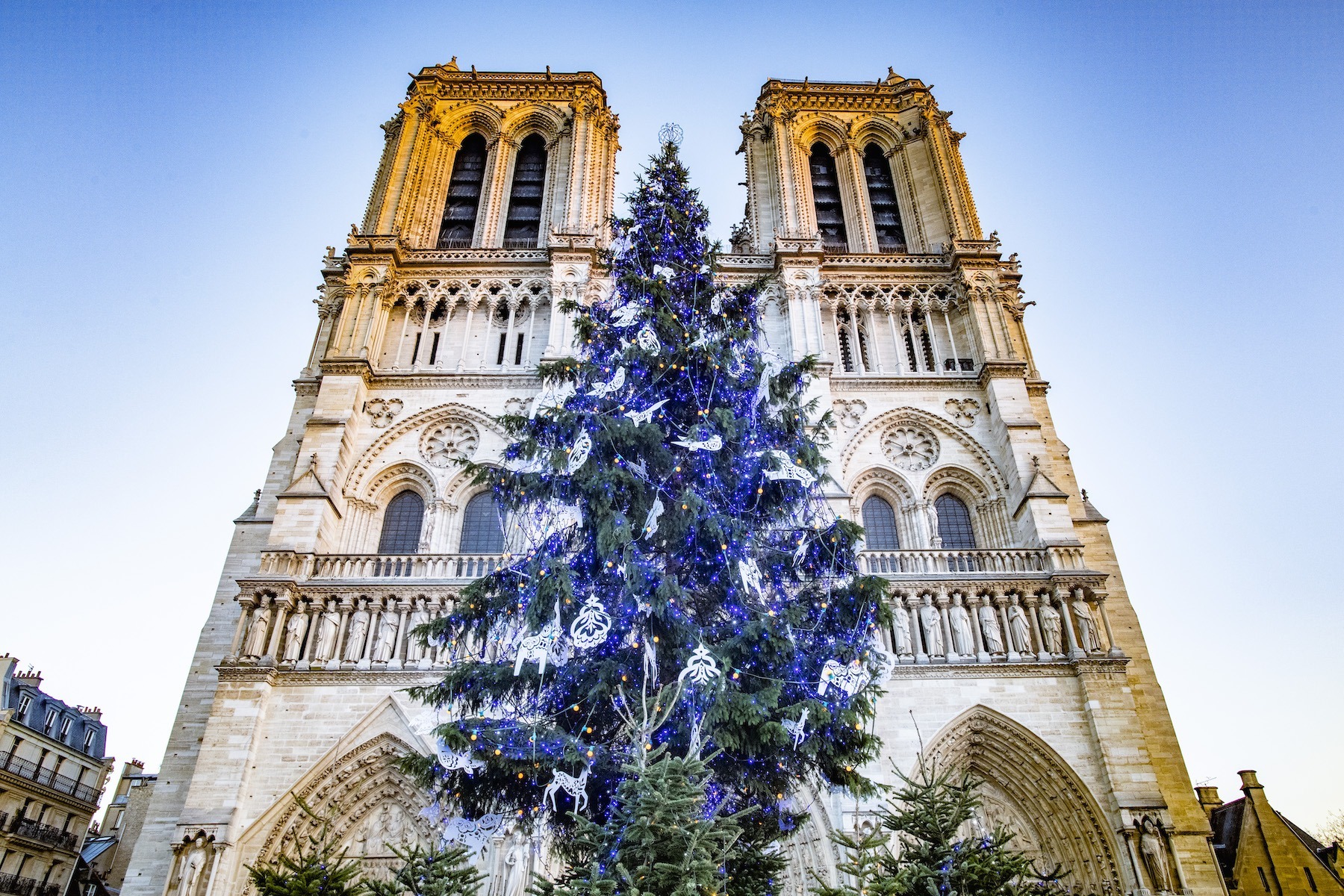 There's so much to do in the French capital during the holidays that we have an entire post about visiting Paris in the winter. One activity that brings a lot of seasonal highlights together is Christmas shopping. Whether you're visiting the Grand Magasin department stores or one of the Christmas markets you'll be sure to take in the festive decorations and lights, and you'll be able to bring back gifts from Paris!

Île de France: Vaux-le-Vicomte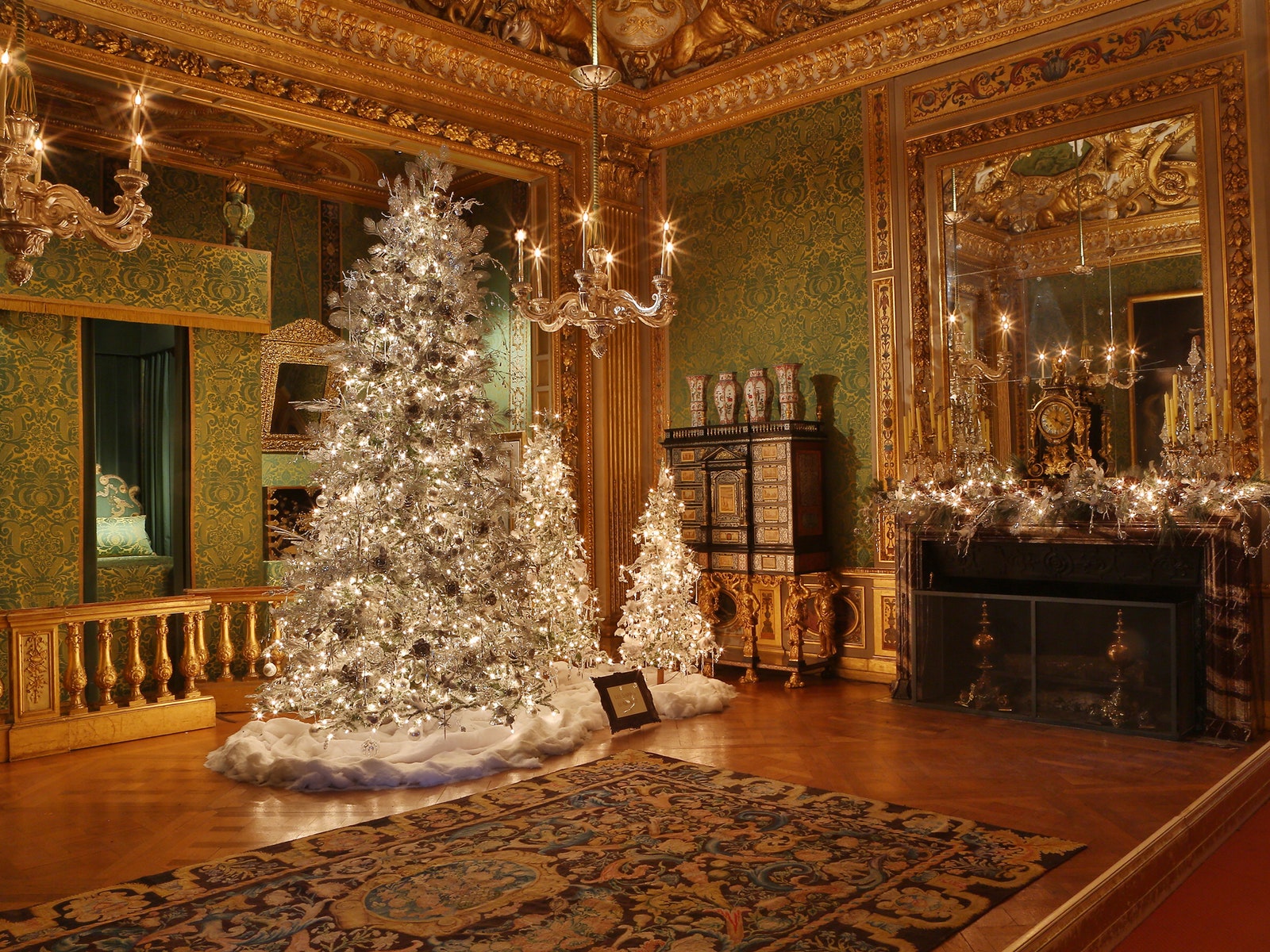 While the Château de Versailles doesn't decorate for Christmas, one stunning castle in the Paris region that does is Vaux-le-Vicomte. Visitors will discover illuminations in both the gardens and the château. Inside, decorations have a gourmet theme this year. Rooms will be scented with gingerbread and cinnamon. To complete the cozy atmosphere, fireplaces will be lit and carriage rides will be offered. The festivities go from November 20th until January 2nd (closed on December 25th and January 1st).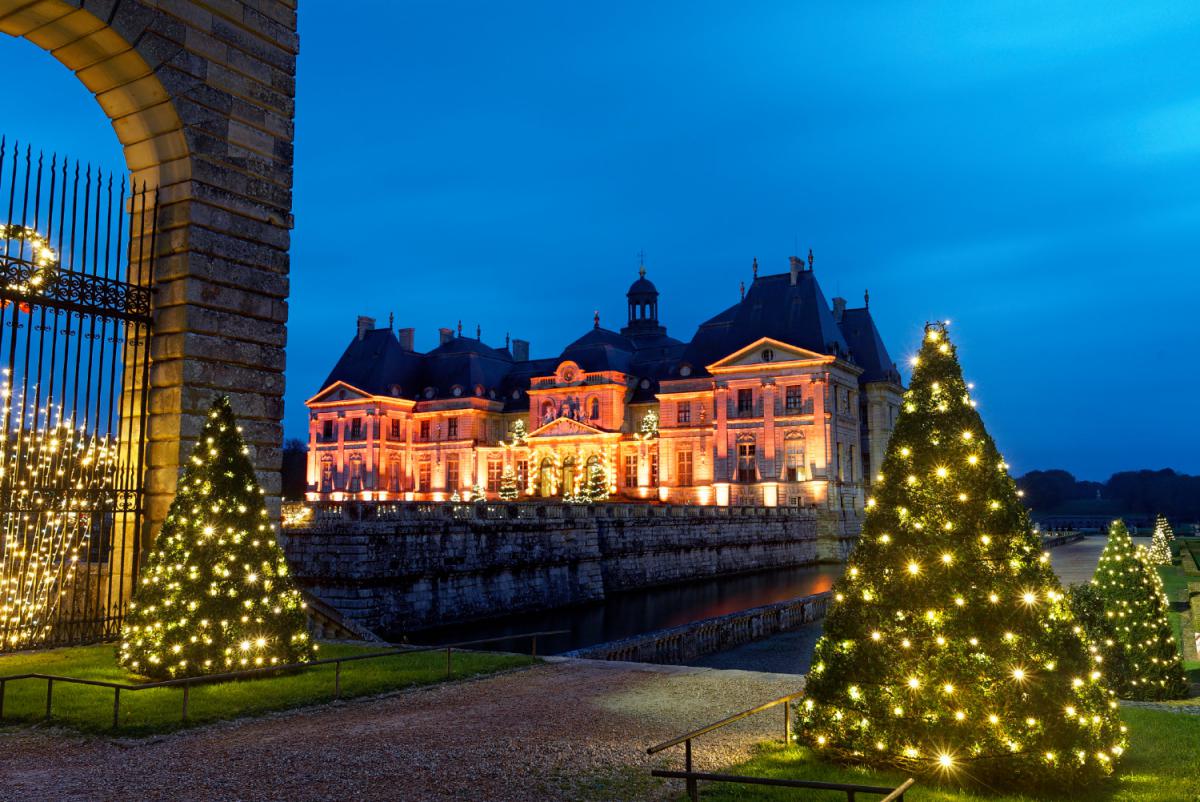 Private Guided Christmas Tour of Vaux-le-Vicomte with Afternoon Tea or Cocktail in a Private Room

After the castle is closed to the public, discover the State Rooms and the private apartments in peace. Your private guide will recount the tales from the heyday of the estate; from its creation by Nicolas Fouquet, through its operation in the 18th and 19th century, until its opening to visitors in 1968 thanks to the current owners, the De Vogüe family.

Afterwards, enjoy an extraordinary moment of relaxation in the Salon Le Brun. There will be a monumental projection specially set up for you! An evening fit for a King and Queen!
Strasbourg: Christmas Market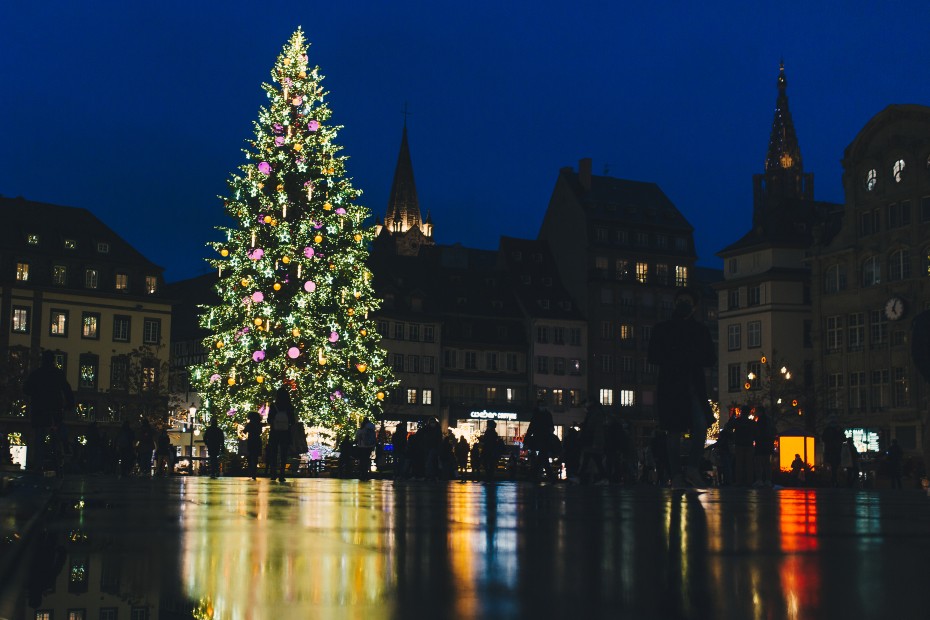 The Christmas Markets in and around Strasbourg are without a doubt a holiday must-see. With more than 300 market stalls, miles of garlands of light, the majestic Big Tree, and dazzling shows and concerts there is nothing quite like the Strasbourg Christmas Market. This year the market is open from November 26th until December 26th. As a note, there may be a limited amount of vendors open on December 25th and 26th.
Loire Valley: Christmas Châteaux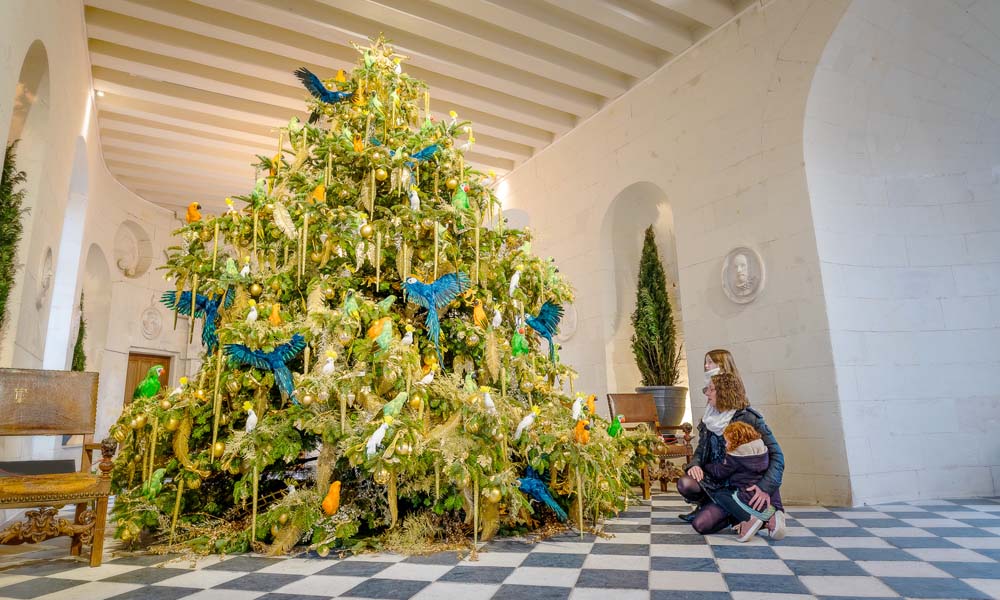 The Loire Valley châteaux are marvelous year round (we've identified our ten favorites here). During the holidays, many of the châteaux are decorated both inside and out. You'll see Christmas trees, festive wreaths, and holiday tables dressed to the nines. It's truly a wonderful time of the year in the Loire Valley and especially fun for families.
Normandy: Christmas Markets and Light Shows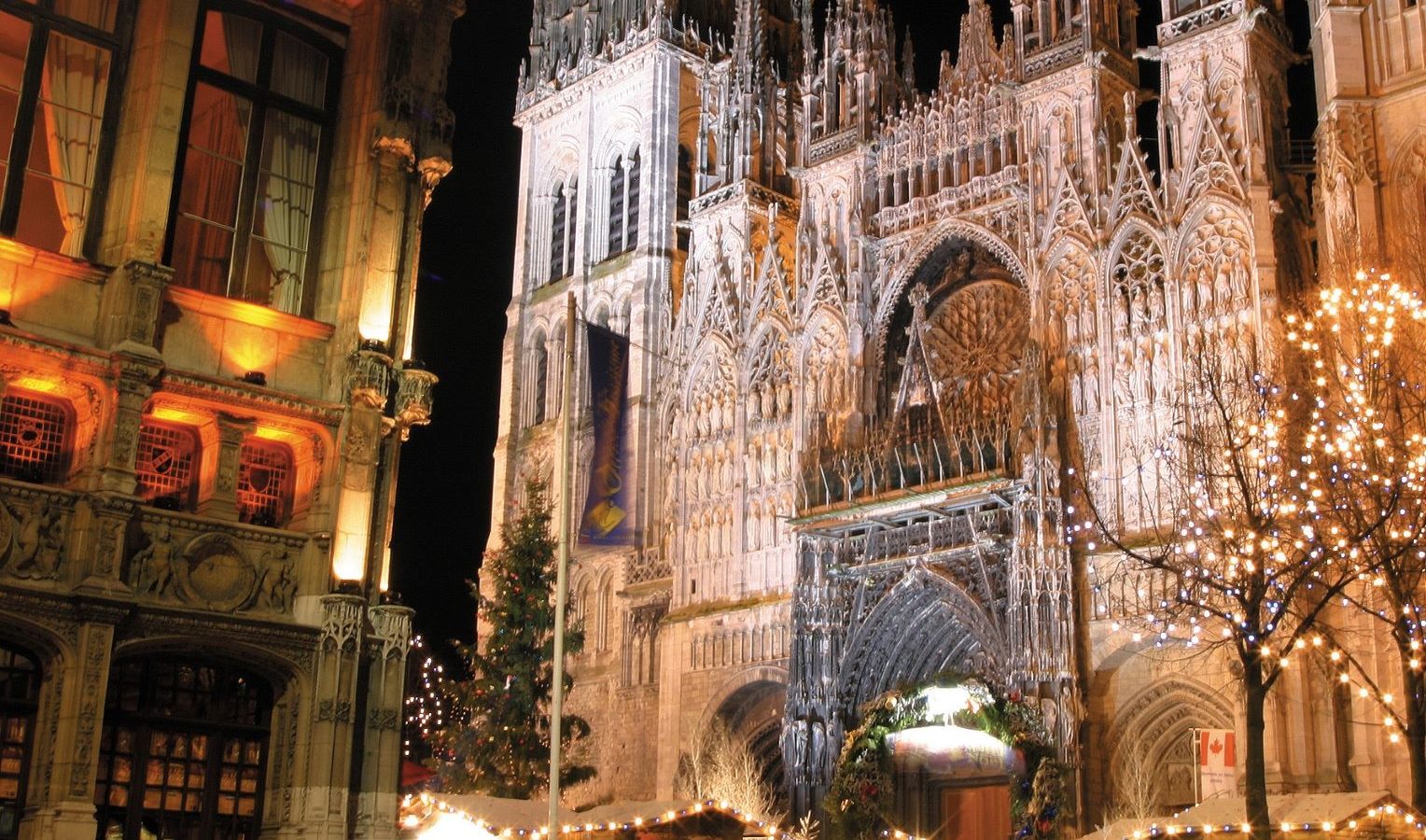 In a region known for gourmet specialties including hearty ciders and cheeses, it's not difficult to imagine that Christmas is a lively time of year. You'll find Christmas Markets in the most picturesque of places: at the foot of Mont Saint-Michel (dates to be announced), along the port of Honfleur (from December 20th to January 2nd), and at the base of the Rouen Cathedral (end of November to December 31st) to name a few. Also special for the holidays is a William the Conquerer-inspired light show inside the Bayeux Cathedral starting on November 27th, on Saturdays in December, and from December 19th to 23rd and 26th to 30th.
Provence: Unique Traditions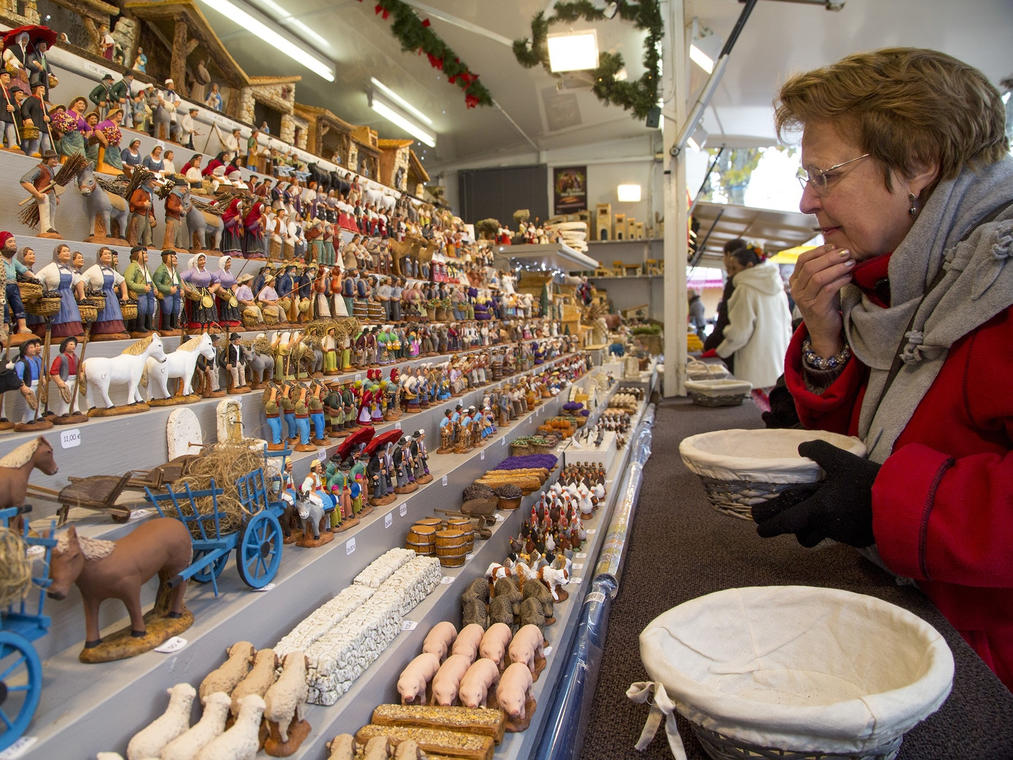 In Provence, there is a unique Christmas tradition to eat 13 desserts following the Christmas dinner: one for each Christ and his twelve apostles. Each of the desserts served varies a bit based on the region and particular family. Some common items include fougasse, the four beggars (almonds, raisins, dried figs and nuts), Cachat piquant, white and black nougat, calissons, pain d'épice, and of course, the Bûche de Noël.
You'll also find Santons, little clay figurines in nativity scenes. The literal translation of Santon is 'little saint.' There's an entire Foire aux Santons dedicated to these collectables in Marseille, this year from November 20th to January 2nd.
Bordeaux: Christmas Markets in Wine Country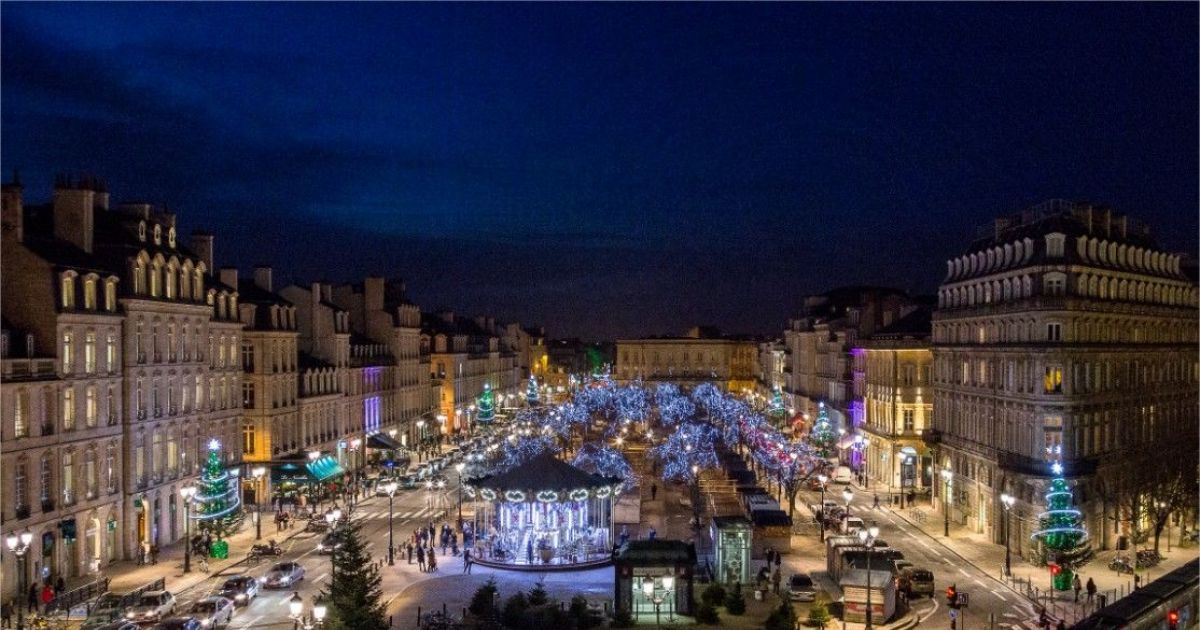 In the heart of Bordeaux you'll find the Christmas market back again this year from November 26th to December 26th. It's a wonderful place to admire the decorations and also get some shopping done. For a more artisanal market, this year there is a special Christmas market in the heart of Saint-Émilion on December 4th and 5th.
Pas de Calais: Fête de la Dinde de Licques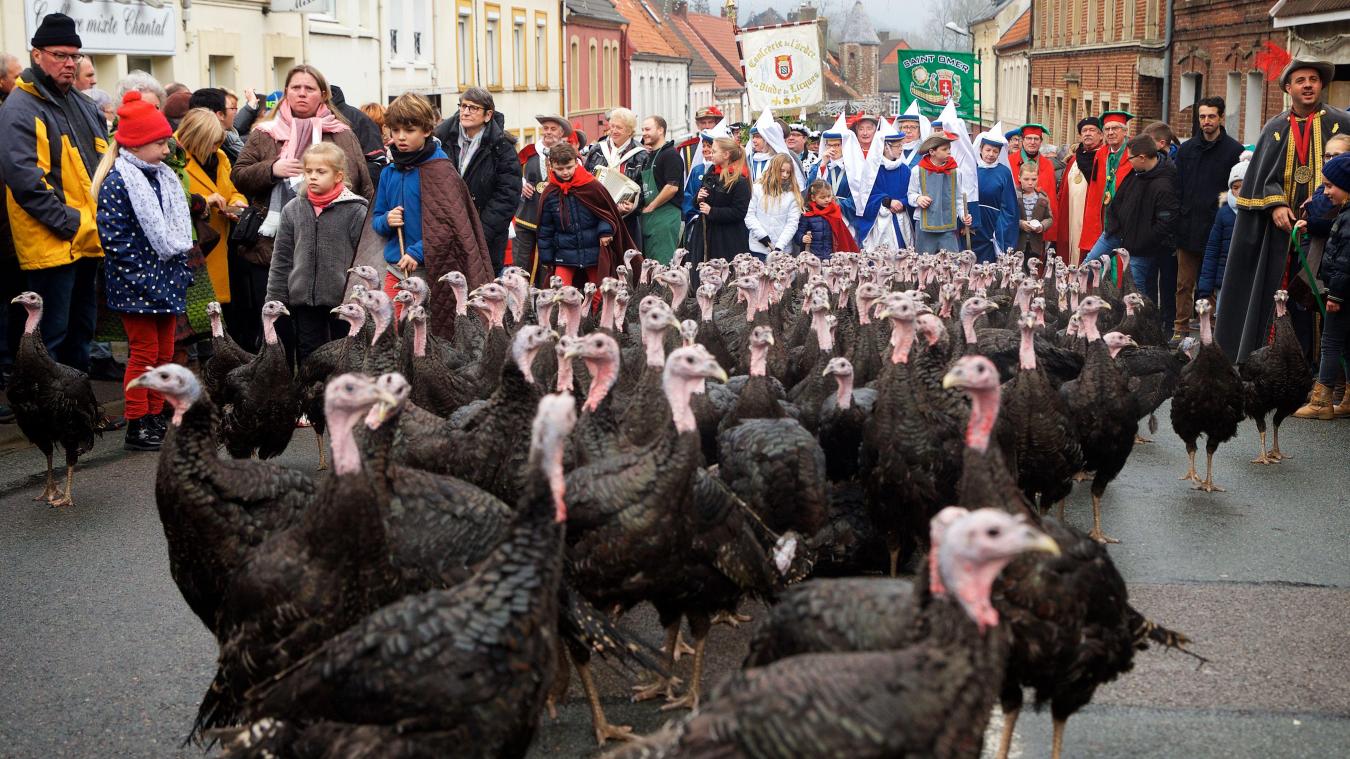 France can be known for being quirky. Perhaps one of the quirkiest Christmas festivals is the Licques Turkey Festival in the north of France. It's named for the turkey, which is a popular item served on Christmas day in France, but you'll also find all sorts of gourmet regional products. It's the perfect opportunity to prepare your Christmas menu and stock up on wine, cheese, chocolate, Champagne, and of course turkey! This year the festival will be held on December 11th and 12th.
French Alps: Snow, Skiing, and Merriment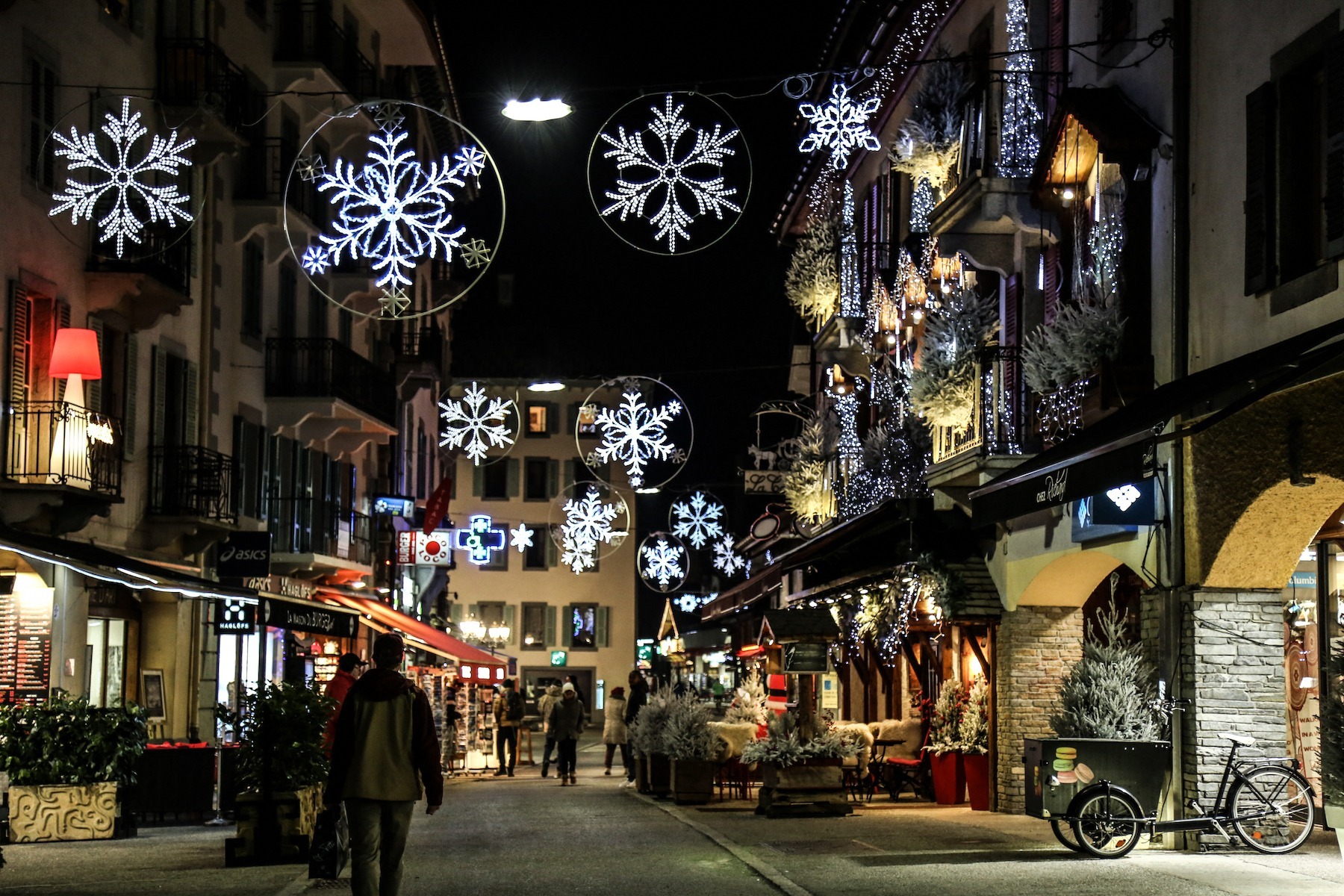 The snowy alps make them the perfect setting to celebrate a memorable Christmas. Whether you're in Courchevel or Val d'Isère, you'll be enchanted by the special Christmas magic including parades throughout town, Santa hitting the slopes and more.
Winter in Courchevel: The Last Track After Hours Ski

You'll have the opportunity to continue skiing after the slopes are closed for the end of the day. You'll meet at the top of Courchevel to have a drink while you enjoy the sunset.

Then, once the sky is dark and everyone is at home, you'll enjoy the entire slope for yourself and experience what skiing at night is like. An excellent opportunity to take in the view on the lights of Courchevel from the top!
Are you ready to spend the holidays in France? Our travel designers are standing by to create a tailor-made itinerary just for you. They can help to identify the perfect region for you to experience the must-see Christmas highlights in France.