In Northeast France not far from the German border lies Alsace, a beautiful region nestled at the base of the Vosges mountains. The picturesque half-timbered villages, stately castles, and distinct wines attract plenty of French and German tourists. Alsace remains largely under the radar for other travelers. Strasbourg, the capital of Alsace, is a wonderful spot to base to discover a gourmet tour of the region.
---
A Gourmet Tour of Strasbourg

Strasbourg was the first urban center in France to be listed by UNESCO as a World Heritage Site. This will come as no surprise after wandering through the charming small streets lined with half-timbered houses in various colors. You'll also see the Strasbourg's gothic Notre Dame Cathedral, which Victor Hugo described "a gigantic and delicate marvel."
The center of the town is pedestrian, inviting visitors to take in the beautiful scenery, great shopping, and tasty local cuisine at winstubs – small Alsatian wine bars. One of the best ways to get acquainted with a city is through a private walking tour. Your guide will point out the highlights of the city, as well as make recommendations of things to do, see, and taste.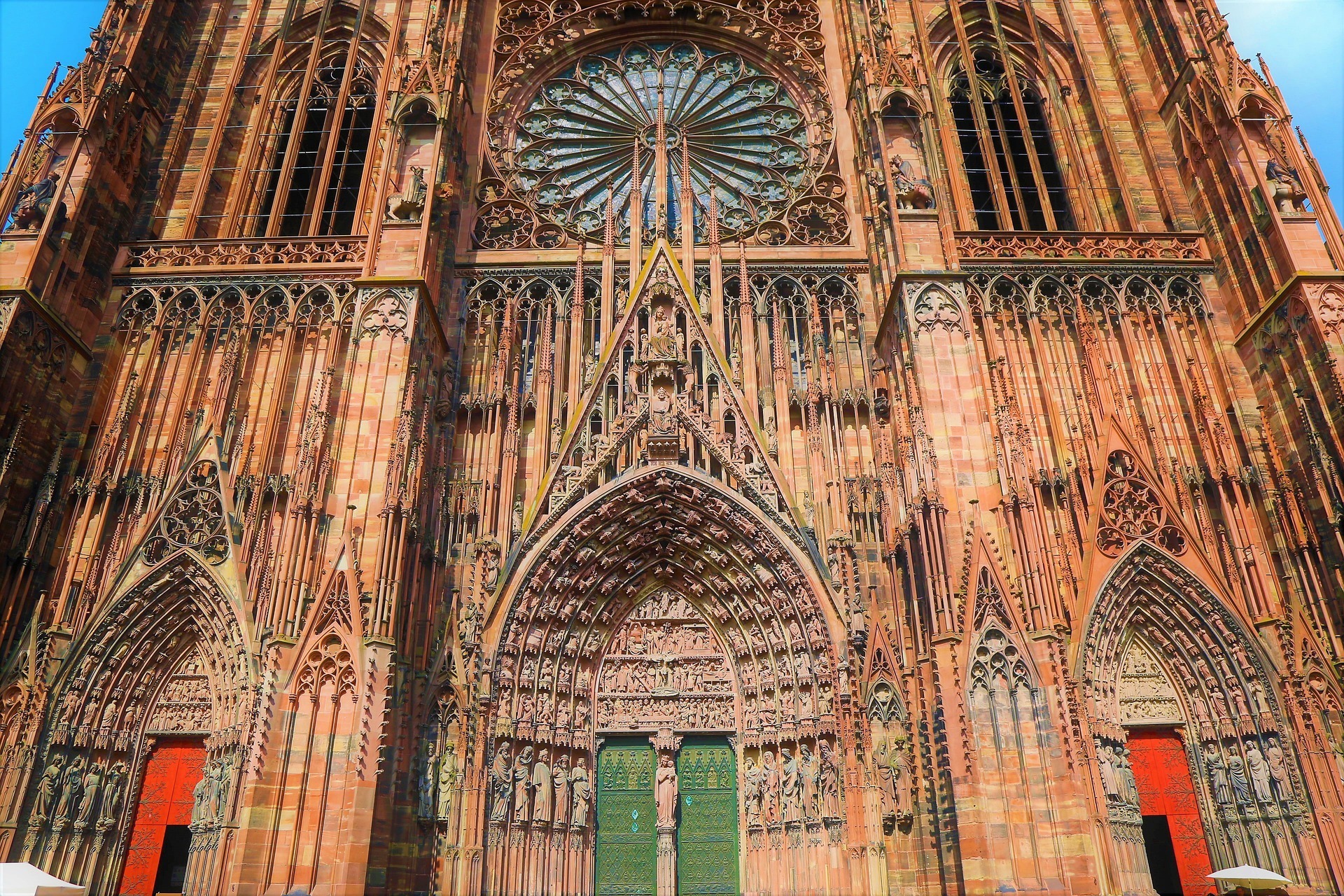 How to Get to Strasbourg
Strasbourg can easily be reached from Paris by train in under two hours. Since it's in the eastern part of France, trains depart from the Gare de l'Est station. Alsace and Strasbourg are a great addition to a trip to Paris or the Champagne regions. There are also direct trains between the Charles de Gaulle airport and Strasbourg.
If you'd like to have a car to explore the region, it's about a five hour drive from Paris.
Strasbourg Gourmet Tours
For a day filled with walking, sightseeing, and tasting take a full day Gourmet and City Tour of Strasbourg. Your guide will take you to meet with regional specialists to truly discover the best of the best of Alsace. You'll visit a local winemaker, cheesemaker, brewer, and distiller among others. Of course, there will also be plenty of tasting including wine, beer, gingerbread, foie gras, cheese, Alsatian pastries, and local spirits.
After sampling the best of Alsatian food and drinks, the following day you can test your cooking skills! You'll meet with a chef to learn all of the tips and tricks of preparing French cuisine with a focus on Alsatian specialties. When you've finished cooking you'll sit down for lunch or dinner to enjoy the food you've prepared.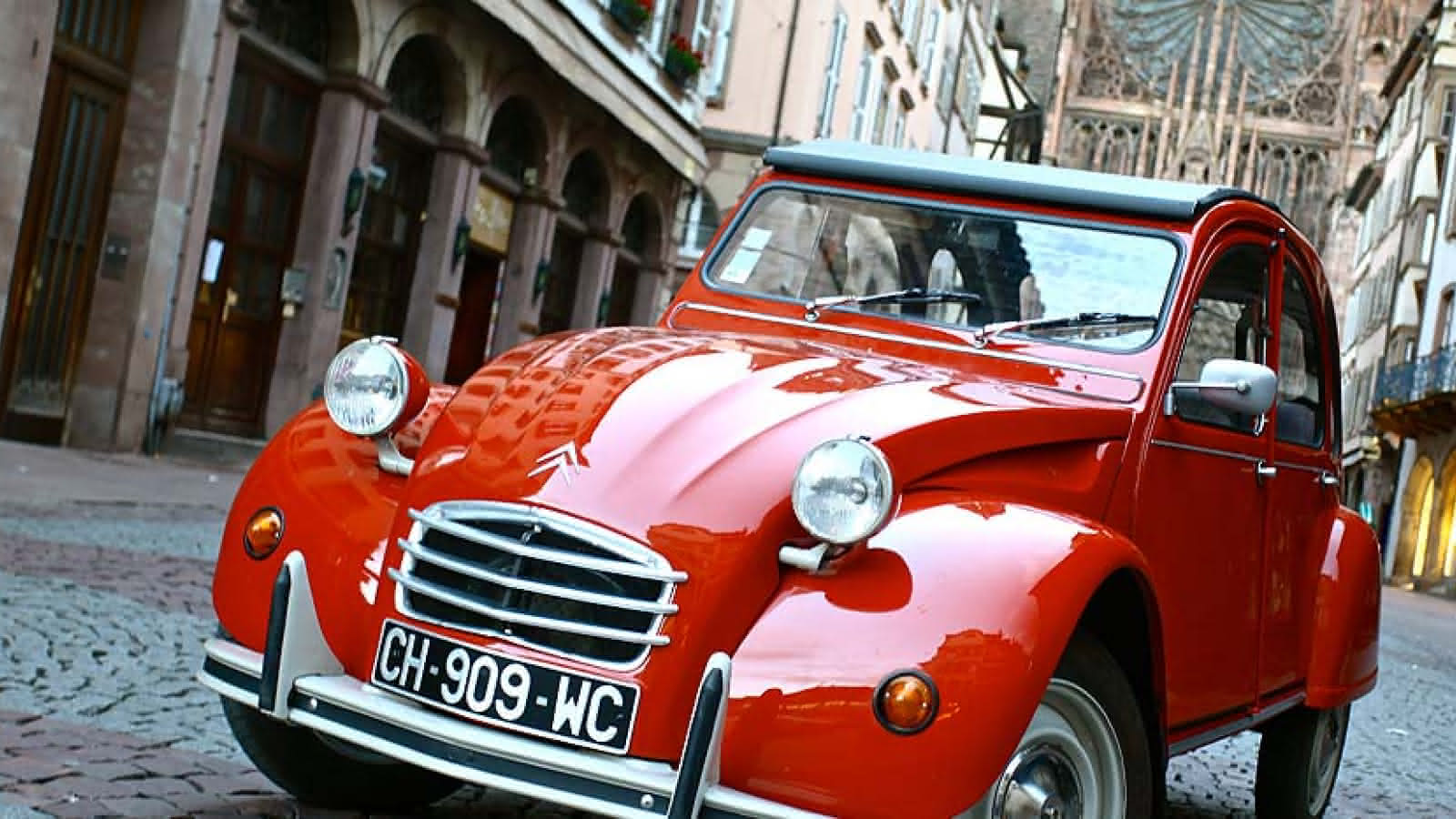 Visit Strasbourg in a Convertible Citroën 2CV

Admire the beautiful sites of Strasbourg through the open top of a legendary French car during a private two-hour tour. You'll see Palais Rohan, a royal residence and a masterpiece of French Baroque architecture, the world-famous Gothic cathedral, Place Gutenberg, and the Medieval bridge Pont Couvert. You'll also discover the picturesque neighborhood known as 'Petite France,' an impressive region with many beautiful renaissance style houses, often with flowers tumbling from windows and pretty bridges across the River Ill.

Next, you'll drive through the area where the most important European institutions are located: the Council of Europe, the European Parliament, the Palace of Human rights.

To finish the tour, you'll take a short walk along the Mimram footbridge and cross the mighty Rhine river into Germany. Your guide and vehicle will pick you up on the German side and show you the charming German town of Kehl before returning to your accommodation.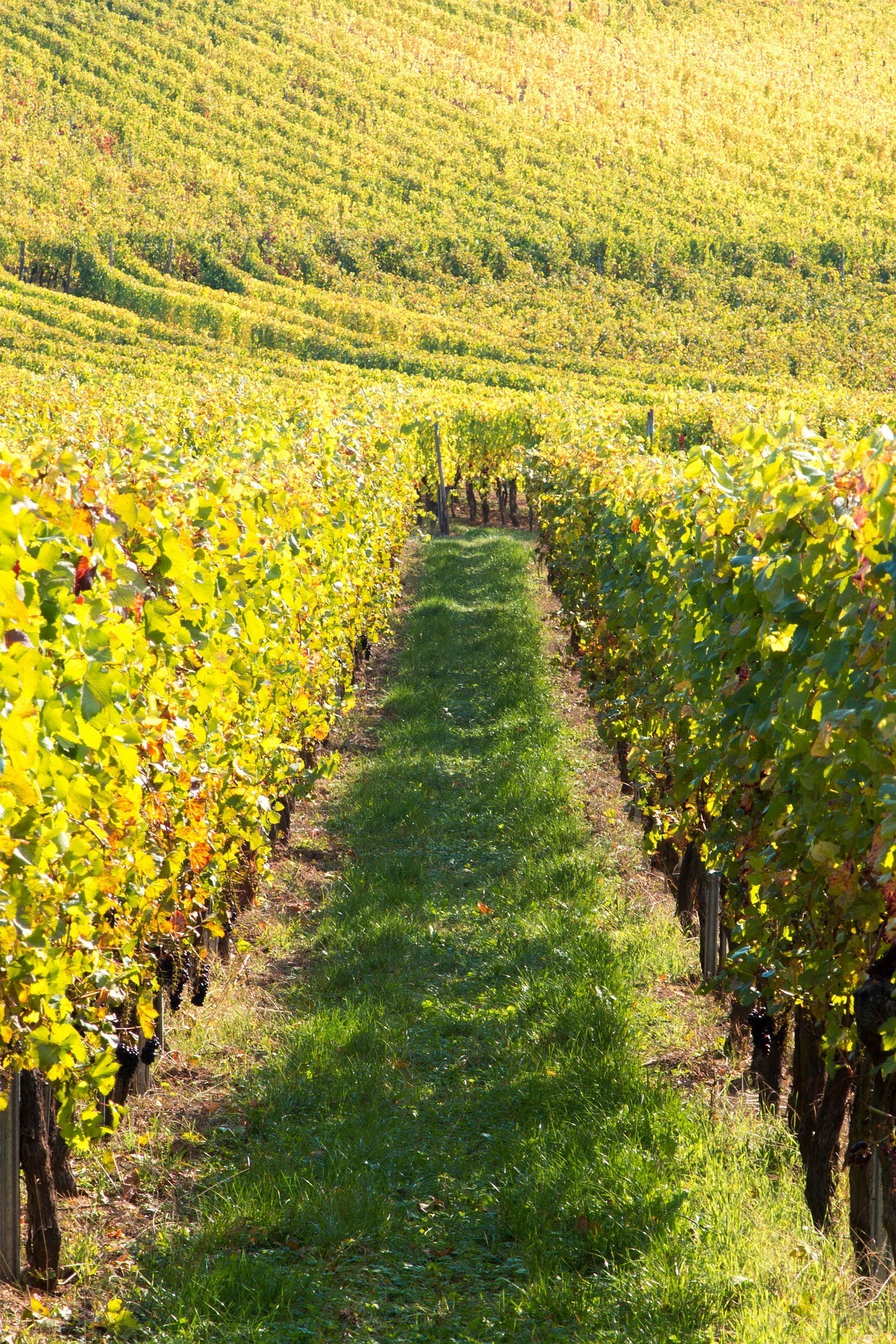 The Alsace Wine Route
A major highlight on a trip to Strasbourg is discovering the Alsace Wine Route. French Side Travel can arrange a variety of different tours, over multiple days to cover the most ground possible. Each tour includes private wine tastings to discover the diversity of Alsatian wines. Thanks to the rich soil and generations of winemakers in the region you will find 51 Grand Crus and seven types of grapes!
However, there is more to the Alsace Wine Route tours than just great wines. You'll see towns with Medieval and Renaissance architecture ranked among the Most Beautiful Villages in France.
After stopping at a winstub for lunch, a local restaurant offering regional cuisine, you will continue along the Wine Route. More places ranked among the Most Beautiful Villages in France are on the itinerary, including Colmar, the Alsatian wine capital and castles depending on which route you take.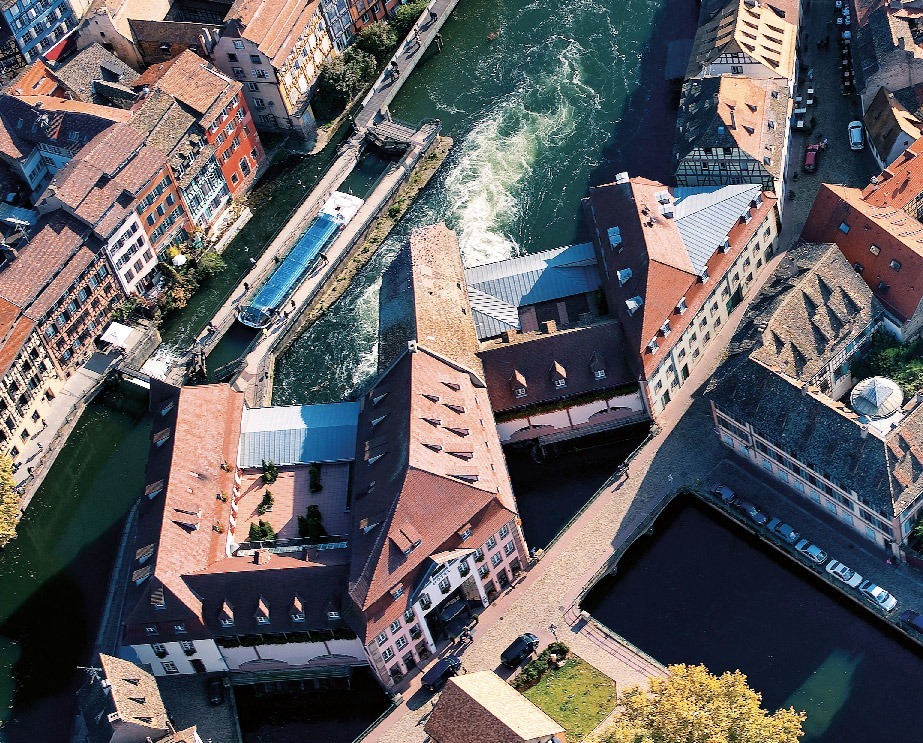 Where to Stay in Strasbourg
One of our favorite 5-star hotels in Strasbourg is the Hotel Regent Petite France. The building dates from the 17th century and is located just on the banks of the river in the historic 'Petite France' district. Each room in this elegant and charming hotel offers a unique view of either half-timbered buildings or the River III. During the summer, guests can enjoy a lovely terrace that offers regional cuisine. The sophisticated bar offers over 50 champagnes.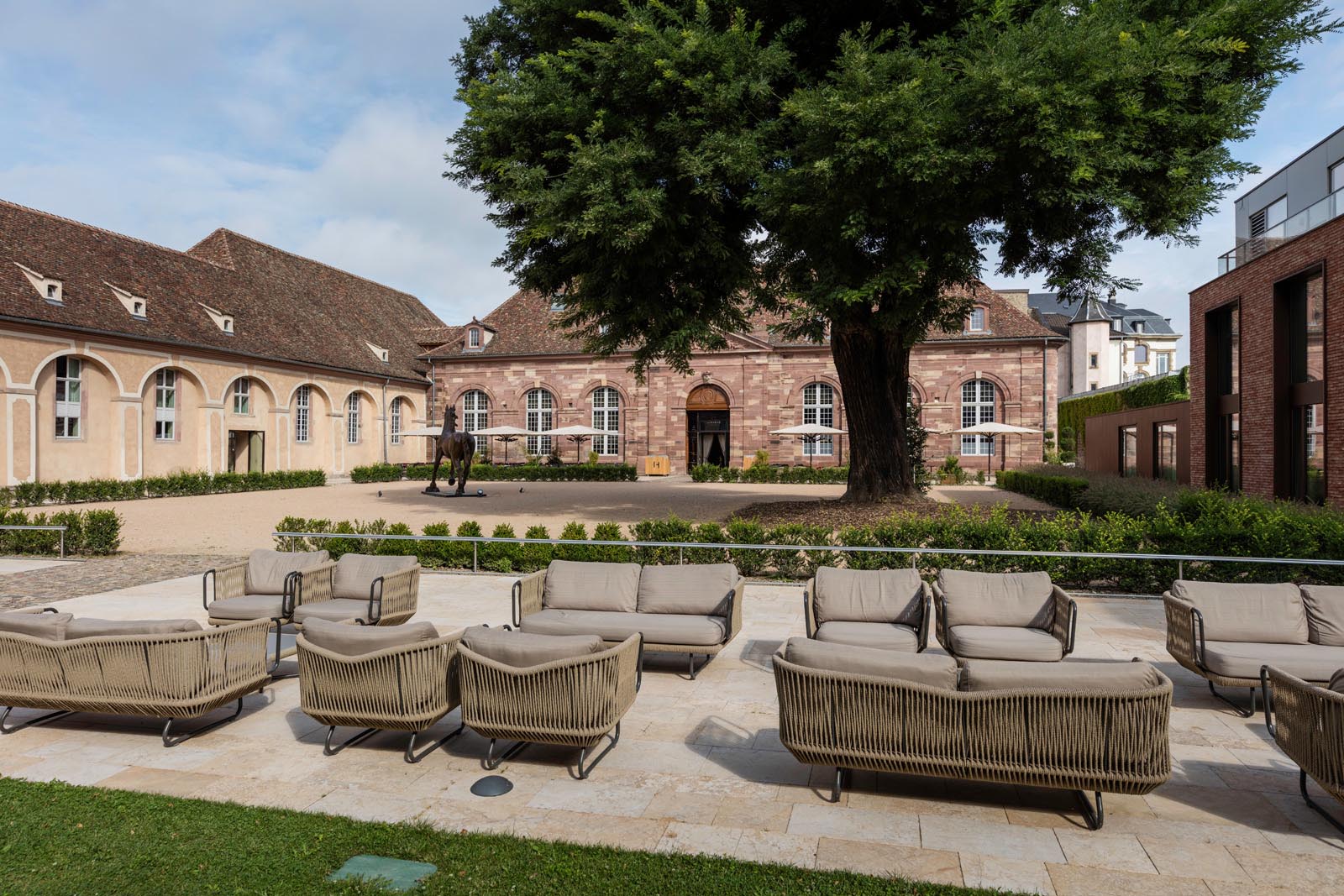 Les Haras was formerly the National Stud Farm of Strasbourg and was reborn as a luxury 4-star hotel. The comfortable contemporary design is a tribute to the property's former life as a stable, and seamlessly merges past and present. Don't miss the fabulous brasserie restaurant that offers both French cuisine classics and Alsatian specialties.
Stay Along the Alsace Wine Route: Château d'Isenbourg

For a stay along the wine route with panoramic views of the surrounding Vosges Foothills, Rhine Plain and Black Forest look no further than the gorgeous 5-star Château d'Isenbourg. You'll feel like you're truly living at a castle while staying at this stunning property.

Enjoy traditional Alsatian cuisine at the restaurant in two dining rooms: one decorated in the Louis XV style and one decorated in the Louis XIII style. On warm days, dine outside on the terrace that overlooks the vineyards and town of Rouffach.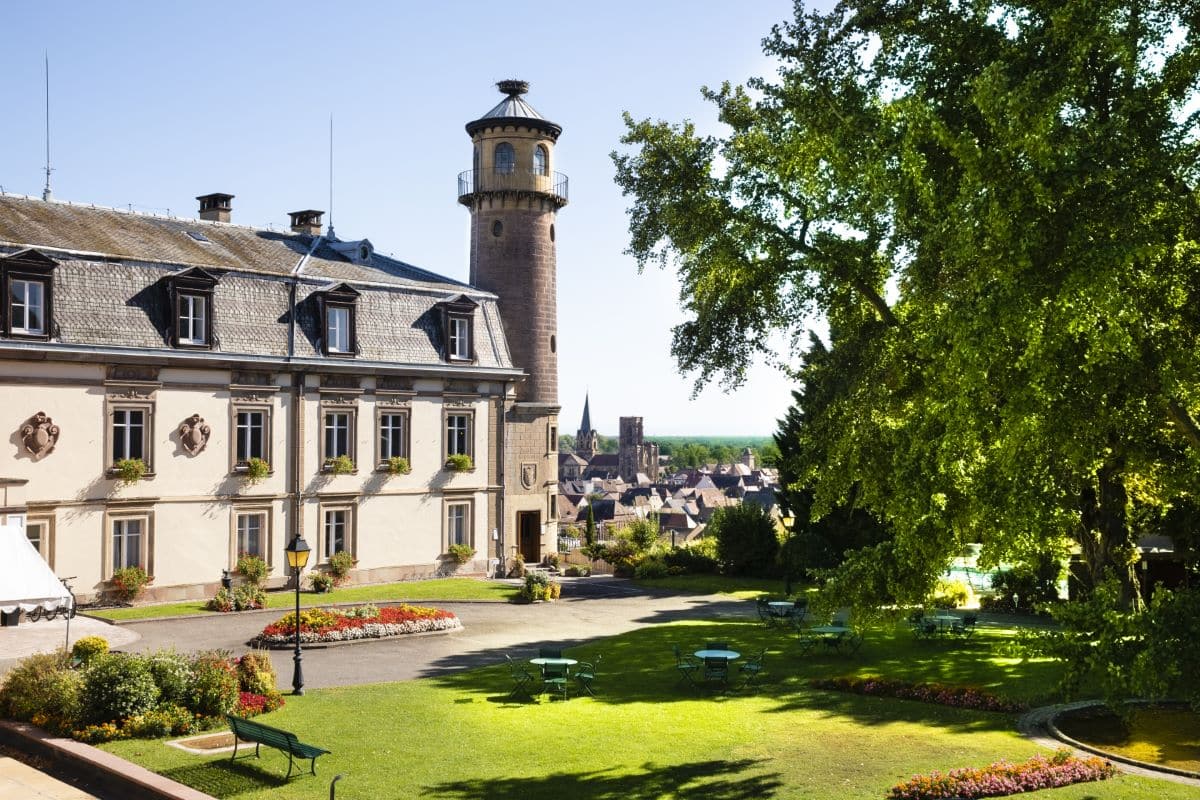 ---
Ready for your own gourmet tour of Strasbourg? Our travel designers are standing by to create a tailor-made itinerary just for you. We recommend adding Strasbourg as an extension to a trip to Paris or Champagne. Interested in more French food and wine? We have plenty of trips to help inspire you!