Discover the very best of Parisian cuisine
Premium | From $3699 pp
Eat your way through the City of Light with completely private, cultural and wonderful food tours. You'll become a master at making French macarons, learn all about the celebrated markets of Paris and France, you can even discover France in six glasses of wine and more! You'll be an expert in all things gourmet in Paris. The ultimate authentic wine and food true experience.
Day by Day
Day 1: Paris
Private Transfer from the Airport to Paris Center
A private driver will pick you up from the airport and drive you safely to Paris center in a premium vehicle.
Airport Meeting point: Your driver will be in place exactly 45 minutes after your plane has landed, in order to give you the time to clear through immigration, and pick-up your luggage. He will wait for you holding a signboard with your name on it.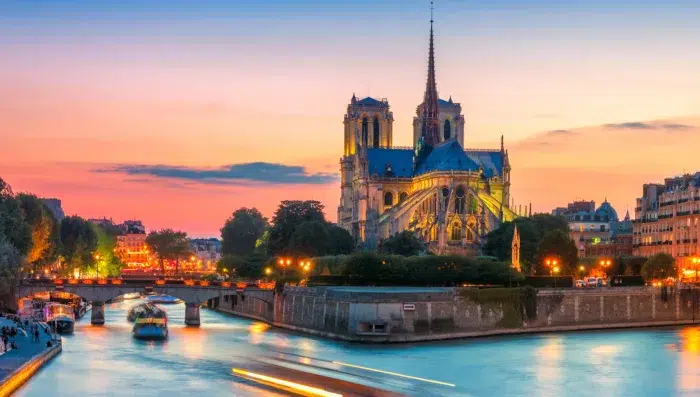 Day 2: Paris
Private Morning Cooking Class and Lunch
At 10:30 am our Chef will return from the markets to welcome you with a total Hands-On Cooking Class in English.
For 2 hours and 30 minutes, you will learn basic and advanced French cooking techniques through the process of creating a three-course meal.
You might get to drink a glass or two in the process … Around 1:30 pm will be time for lunch – to which we add white wine and red wine, of course!
During lunch, your host will share stories on each of the dishes to help illustrate various aspects of French culture: a bit of history, a touch of sociology, tongue-in-cheek humor, and quite a bit of gastronomy as one might expect.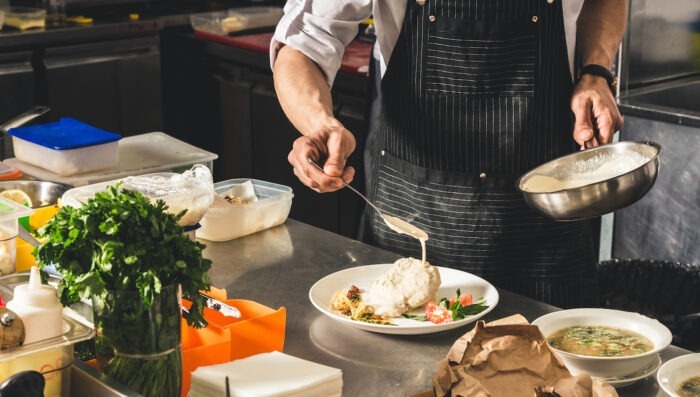 Day 3: Paris
Afternoon Private Macaron Class
Macarons require a few tips and tricks, in order to make them perfectly; in this class, we will show you the art and process of making these staple French treats. You will get to practice this art, so you feel confident that you can make them at home on your own.
Specifically, you will see the more complex Italian Meringue. This includes adding colorant the right way, creating the macaron outside layer, and making tasty fillings between these two shells.
After making your macarons, enjoy them with tea.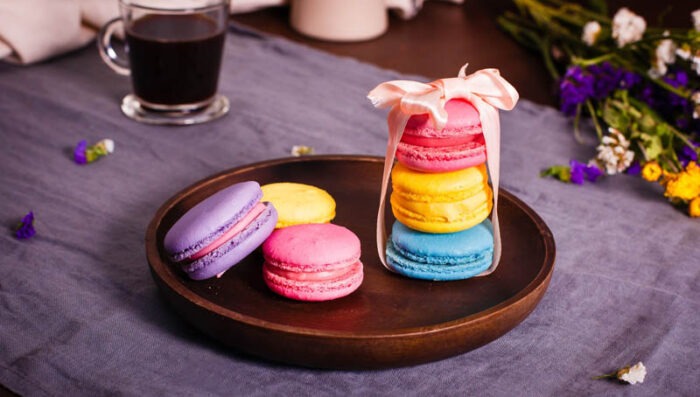 Day 4: Paris
Private Guided Tour of the Aligre Market
You will discover one of the most important markets of an unknown side of Paris, situated within a stone's throw of Opéra Bastille. The Aligre is located in the 12th arrondissement and every morning, its stallholders welcome you right on the streets of the Aligre square.
In this market, you will find a melting pot of different cultures and colors, fresh products, salty cheese, and fine wine. The market is divided into two sections: a covered market where you will find French delicacies, fresh fish, poultry, dairy, and cut flowers and an uncovered market where you can see a curious mix between shouting fruits sellers and antique dealers, half a food market, half of a flea market.
You will feel like one of the locals as you chat with shopkeepers who will proudly show off their wonderful creations and items. Of course, you will also get to sample delicious fresh food from the market stalls!
Your guide will stop at several shops for you to taste a selection of the best French specialties along the way. The tour will be tailored accordingly to your tastes and dietary requirements, to either include more sweet or salty foods.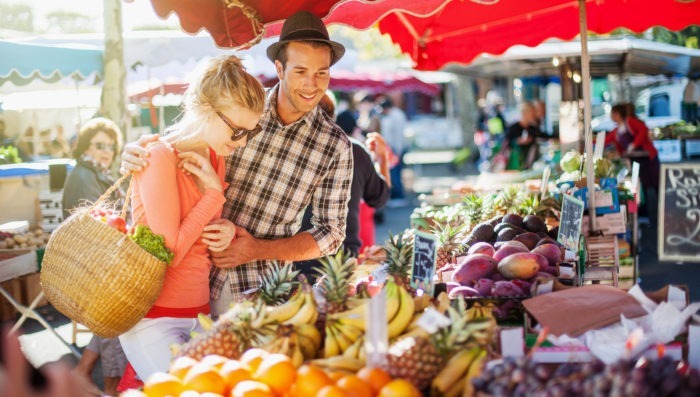 Day 5: Paris
Introduction to Cheese and Wine – private visit & tasting
In a 17th-century cheese maturing cellar in the heart of Paris, le Marais, you will embark on an incredible cheese and wine-tasting journey. You will learn the subtlety of tasting exceptional cheese, and understand the idea behind pairing them with wonderful wines. Ooh la la!
Learn and enjoy the art of tasting and pairing exceptional cheeses with wines, in an exclusive historic Parisian cellar – you have never tasted cheese and wine like this.
This tasting includes 7 types of cheese, 2 glasses of wine, and fresh baguettes.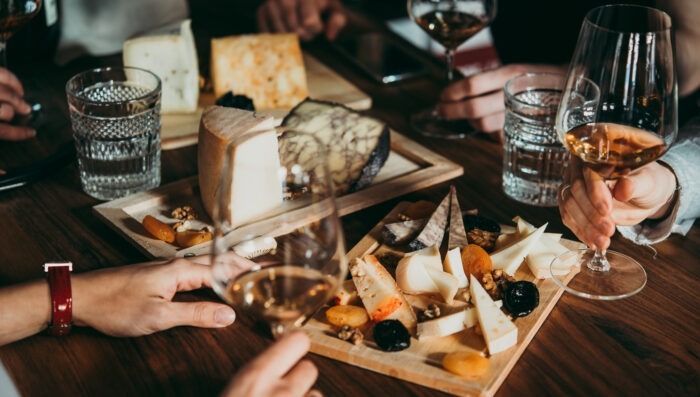 Day 6: Paris
Transfer from your Accommodation to Paris Airport
A private driver will pick you up from your accommodation and drive you safely to Paris airport in a premium vehicle
Hotel Meeting Point: In the lobby. For hotels with big lobbies, the meeting point is near the concierge desk.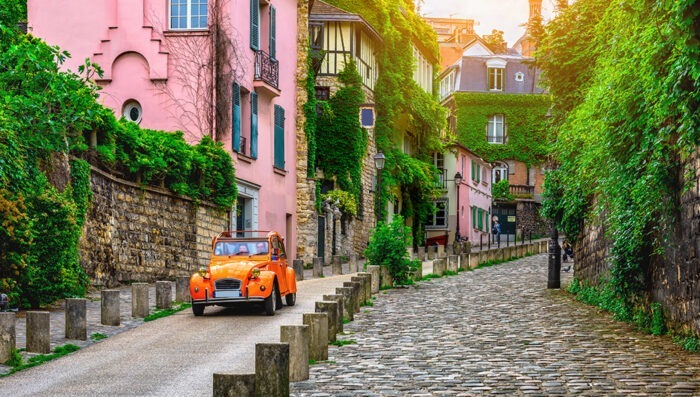 About This Trip:
Enjoy 24/7 English-spoken telephone assistance while traveling
This itinerary includes transport, activities, guides, accommodations with breakfasts, and other listed services
Price is in USD per person, assuming double occupancy. Note that prices and availability are subject to change.
Customize this itinerary:
Every French Side Travel trip is custom-built for your unique needs and interests. Above is an example of what's possible. If this isn't exactly what you're looking for, contact us today. Put together your dream trip with our travel experts. Handpick the accommodations, guides, activities, and meals that are right for you.
When you book with French Side Travel, you're getting a trip that's as unique as you are. 

Our Favorite Hotels in Paris, Champagne and Bordeaux
Maison Albar Hotels Le Vendome
Monsieur George Hotel & Spa
Our Product Lines
Excellence
VIP Unique Experiences | Concierge Services | Private Tours (driver + licensed guide) | Chauffeur Services (luxury vehicles) | Top Licensed Guides | VIP Meet & Greet | Jet, Helicopter & Yachting | Fine Dining | Luxury 5* Accommodation (palace hotels, exclusive villa rentals) | 24/7 On-Site Assistance.
Luxury
Unique Experiences | Private Transportation (luxury vehicles) | Private Tours | Top Licensed Guides | Meet & Greet | Fine Dining | Luxury 5* Accommodation (hotels, villa rentals) | 24/7 On-Site Assistance.
Premium
Unique Experiences | Private Transportation | Private Tours | Self-drive | Top Licensed Guides | Authentic & Boutique 4* Accommodation (hotels, apartment rentals) | 24/7 On-Site Assistance.