If your ideal vacation includes lots of sun, quaint towns and villages, plenty of culture and endless beauty, then it might be time to consider a trip to Provence. Discover the best of what to do in Provence in 2023. The list includes fabulous food and wine, stunning hotels, and plenty of picturesque settings.
---
What to Do in Provence in 2023
Follow in Van Gogh's Footsteps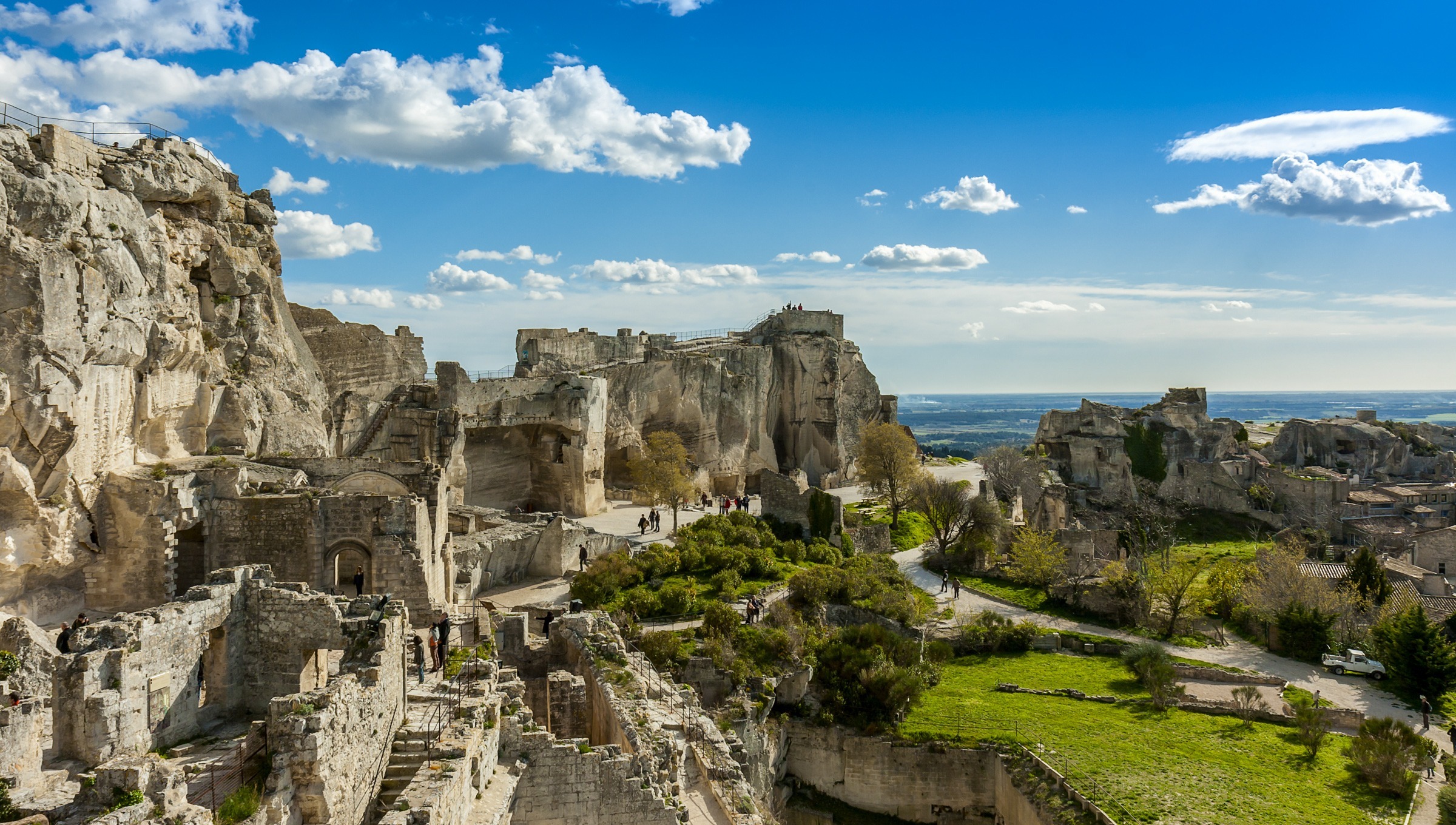 Get caught up in the beauty of the hills that inspired Vincent van Gogh.
Start in medieval Les-Baux-de-Provence, recognized as one of the most beautiful villages in France. Clinging to ancient limestone, Les Baux-de-Provence is a typical Provencal fortified hilltop village. Built between the 15th and 16th centuries, it offers great views of the plains, the Mediterranean Sea, and the stunning rocky landscape of the Alpilles. Explore the narrow cobbled streets on foot. Walk past ancient houses and up to splendid castle ruins sitting on top of a rocky outcrop above the village. Don't miss the Carrières de Lumières, an ancient quarry now used for regular exhibitions with artworks projected against the quarry walls. 2023's theme is the Dutch Masters from Vermeer to Van Gogh.
Next stop at the Saint-Paul-de-Mausole Monastery where Van Gogh lived for a year. You'll be able to see the views that inspired Starry Night. Continue past olive groves and through the hills to Saint-Rémy-de-Provence. It's worth it to stop on a Wednesday to enjoy the fabulous market. Spend time exploring the winding streets lined with gorgeous mansions and fabulous local galleries and shops.
Continue towards quaint Eygalières with its charming landscapes. History and art lovers will love Arles with its Roman and medieval ruins as well as art galleries.
Where to Stay in Provence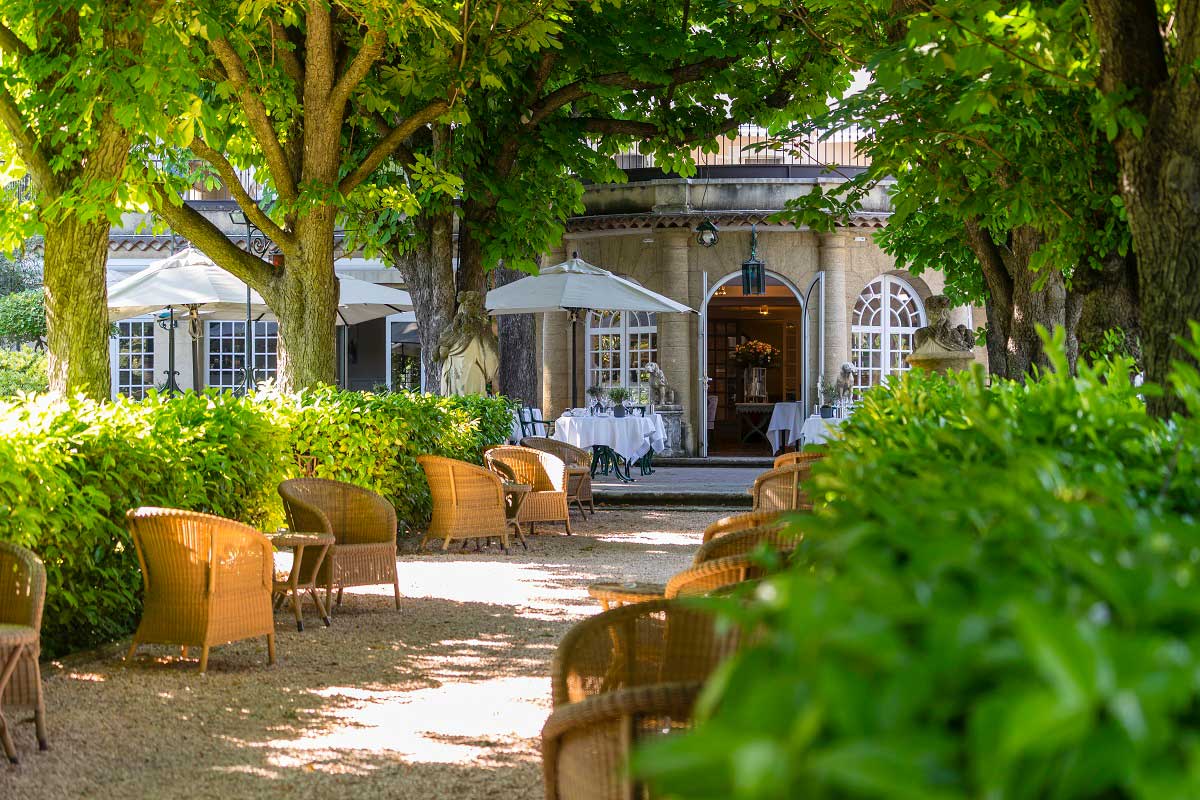 Hotel Le Pigonnet

This luxury 5-star hotel is set in an elegant Provençal mansion that marries 18th-century style with contemporary refinements. The property grounds have a large garden so you'll enjoy calm, but still be just a short walk to the city center.

Enjoy access to it offers an outdoor swimming pool, wellness area, and pétanque grounds.

Rooms feature modern amenities. Some offer a view of the garden and the Sainte-Victoire mountain from their balcony or terrace.

The casual fine dining restaurant serves regional cuisine. You can enjoy breakfast, lunch, and dinner on the terrace in summer.
Learn About Food and Wine in Avignon and the Rhône Valley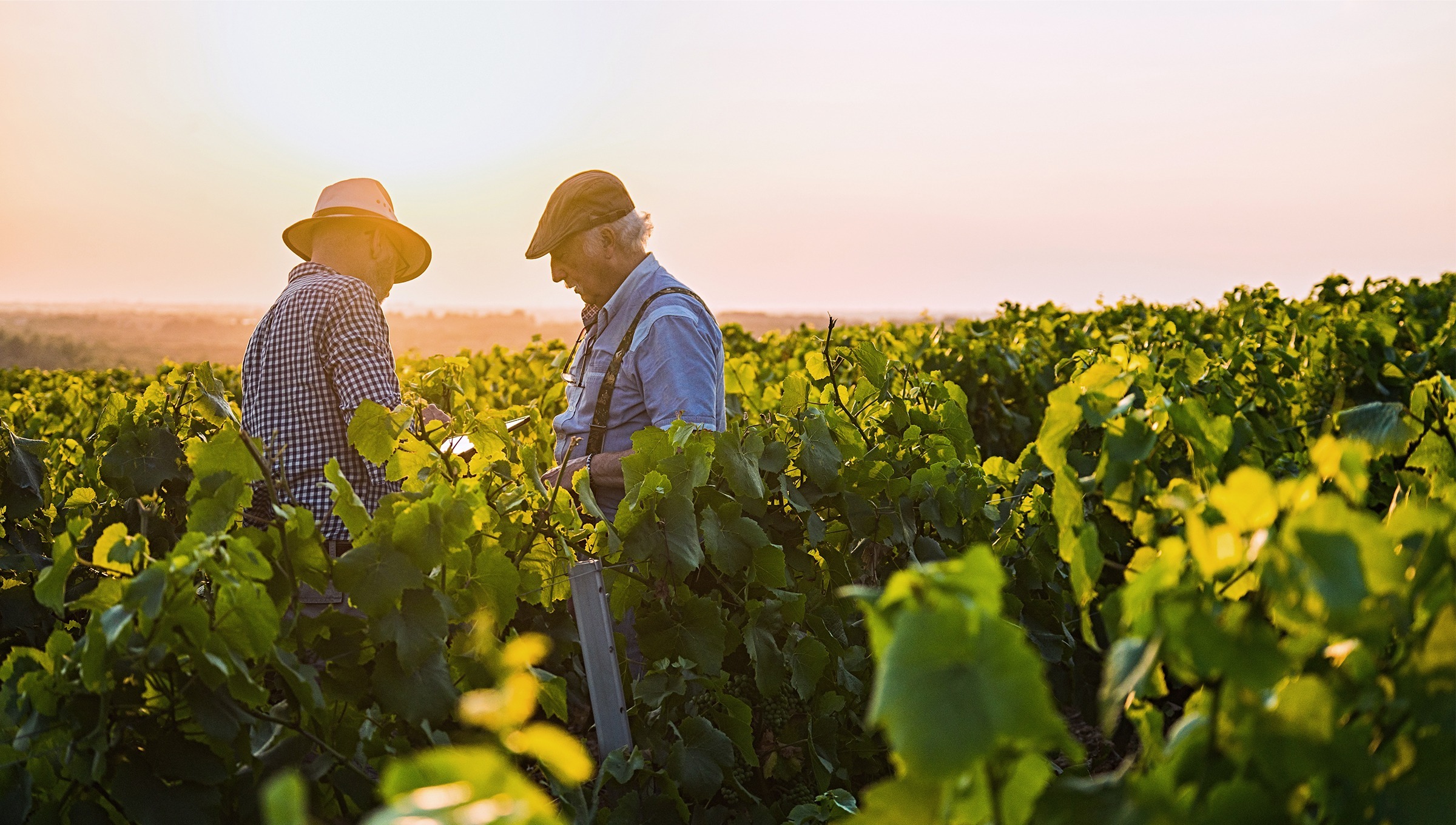 What better way to discover the cuisine of Provence than with a local chef? You'll meet in front of Marché Les Halles, a covered market alive with energy from the vendors and filled with fresh and colorful foods. Along with the chef, you'll choose the best local and seasonal ingredients to prepare your meal.
During the apéritif, you'll learn interesting tips and tricks on how to pair different foods with wines. Next, you'll enjoy lunch with the chef and have interesting and informal discussions about your experience, and life and culture in France.
After lunch, a private driver and guide will pick you up for an afternoon of wine tasting. Provence and the Southern Rhône valley produce wonderful red full-bodied wines. Explore the vineyards and their charming sun-drenched landscapes. First, you'll head to emblematic Châteauneuf-du-Pape, France's protected wine appellation. Also on the itinerary are the splendid Dentelles Mountains with their terraced vineyards and postcard perfect villages. Gigonadas' fine wines and lovely Seguret will round out your day.
Take a Camargue Safari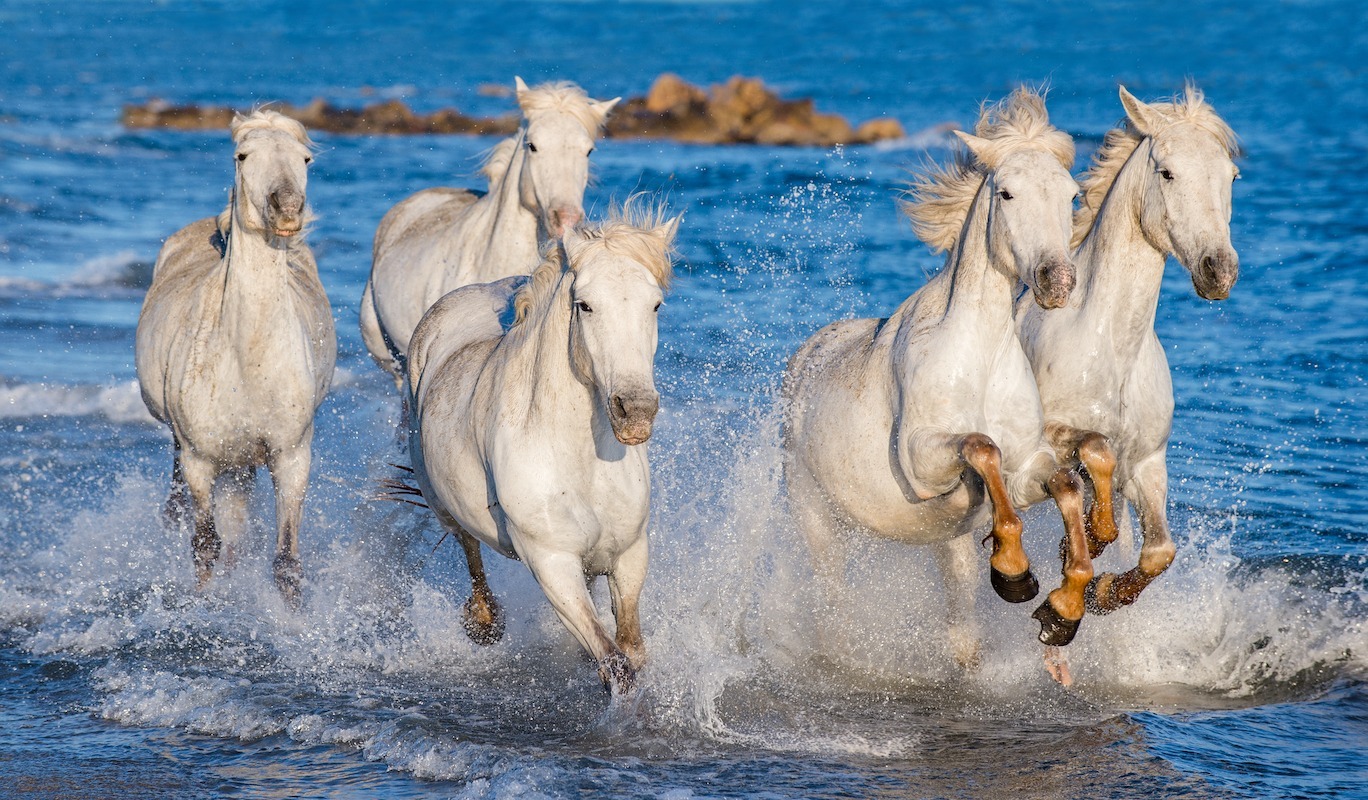 For those travelers looking for a unique experience in Provence in 2023, taking a safari in the Camargue is a wonderful option. The Camargue is western Europe's largest river delta, and a place of important biological and cultural diversity. A visit here is vibrant and markedly different from neighboring regions. You'll feel the strong Spanish and Roman influences in the music, cuisine, and culture. Cattle-raising, bullfights, and horseback riding are common.
Hundreds of species of birds pass through the Camargue or call the area home, including the flamingo. Beautiful white Camarguais horses roam free. See the Camargue wildlife reserve, the Vaccarès lagoon, the fortified medieval town of Aigues-Mortes, and La Carbonnnière, a defense tower that protected the settlement. The views are especially magical during the famous sunsets.
Embark on a Private Gourmet Tour to Discover the Flavors of Provence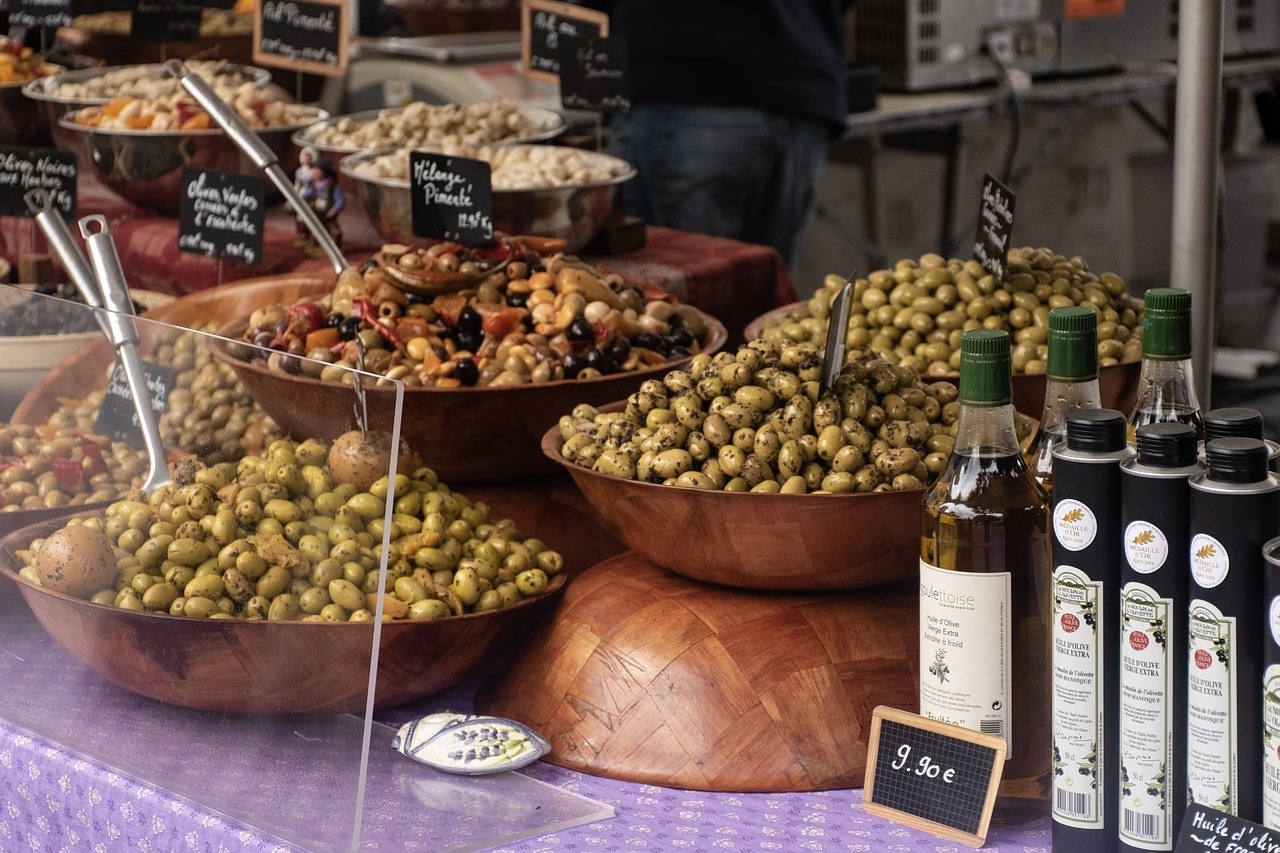 No list of what to do in Provence in 2023 would be complete without food, and the best way to truly discover a region is through its food. The first stop is the city center of Aix-en-Provence with an enlightening walking tour. Your guide is also an expert in food who you'll go exploring the market with. Through this original food tour, you will get to taste some of the most famous products from the region – think tapenade, Calisson, honey, and cheeses – as well as more unique products as well. Why not take this opportunity to gather a few items for a fresh and local picnic?
After lunch, head towards the Luberon National Park. On the way, you will stop at a vineyard to discover the work of the vine and the local winegrowers. After a visit to the cellar, taste three high-quality vintages.
Finally, visit the southern part of Luberon. The 120,000-hectare reserve encompasses limestone mountains, rolling hills, serene valleys, orchards, and farms. The picturesque villages of Luberon are some of Provence's most charming, unspoiled tourist destinations. Among them, the village of Lourmarin is very attractive, with narrow winding Provençal streets that meander past centuries-old houses.
Explore some of the art galleries and shops in the village or enjoy a refreshing drink in one of the squares, while reflecting on the history that positively oozes from the town. According to your time and wishes, you could also visit one of the following typical villages: Cucuron, Ansouis, or Tour d'Aigues.
Where to Stay in Provence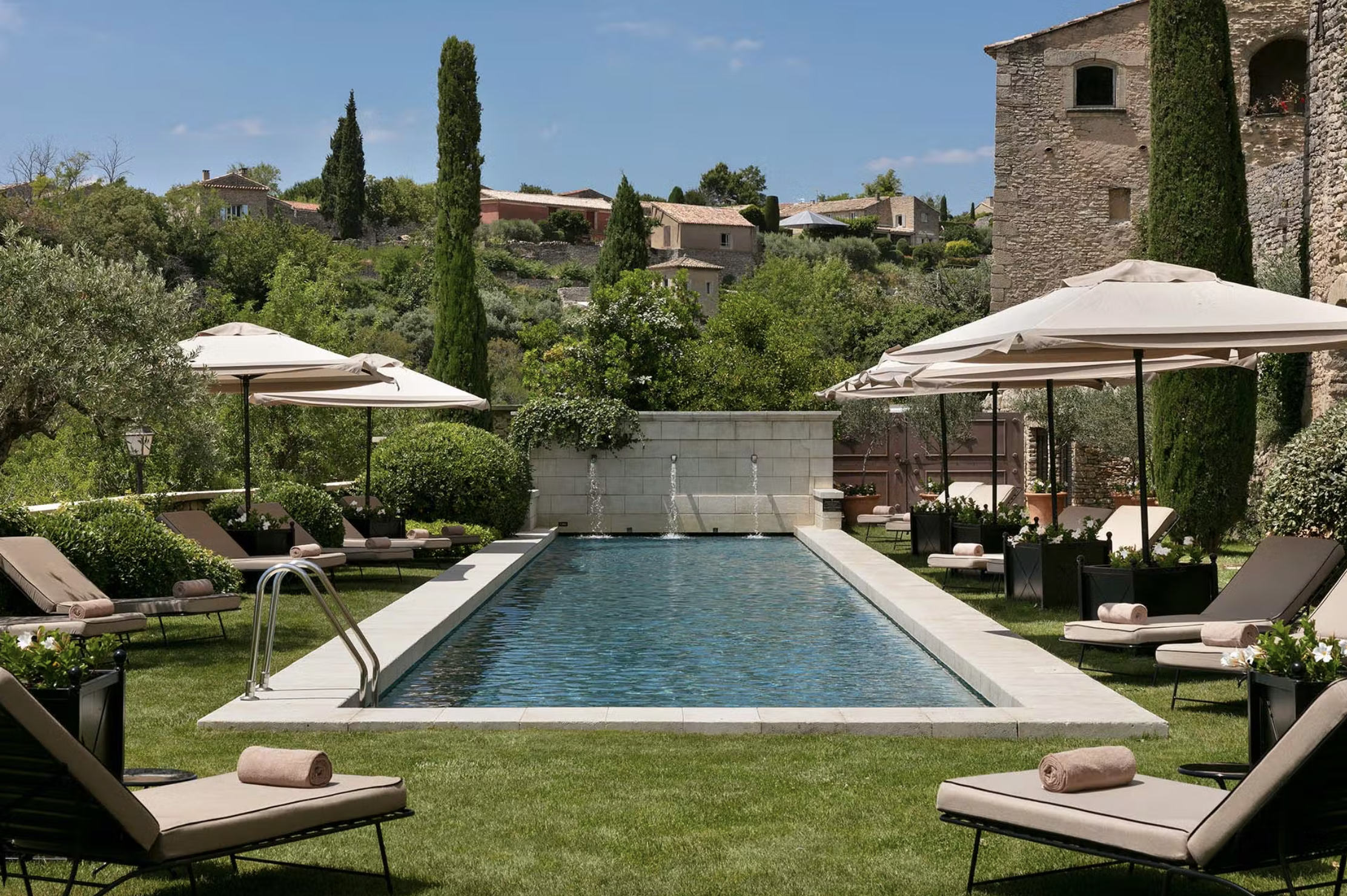 La Bastide de Gordes

This 5-star luxury hotel and spa is in lovely Gordes. The perched village is one of Provence's most beautiful, complete with 12th-century ramparts, a castle, and expansive views over the valley below. The hotel itself was a former mansion and it retains every ounce of its former charm: stonework, molding, exposed wood, and vaulted ceilings all surrounded by century-old olive trees and soaring cypresses.

The refined rooms are fully equipped, and most offer a view on the valley and the mountains.

The chic Sisley spa has an indoor swimming pool, a hammam, and a fitness facility. The establishment boasts multiple onsite dining options and a bar.
Enjoy Beauty and Wines in Bandol and Cassis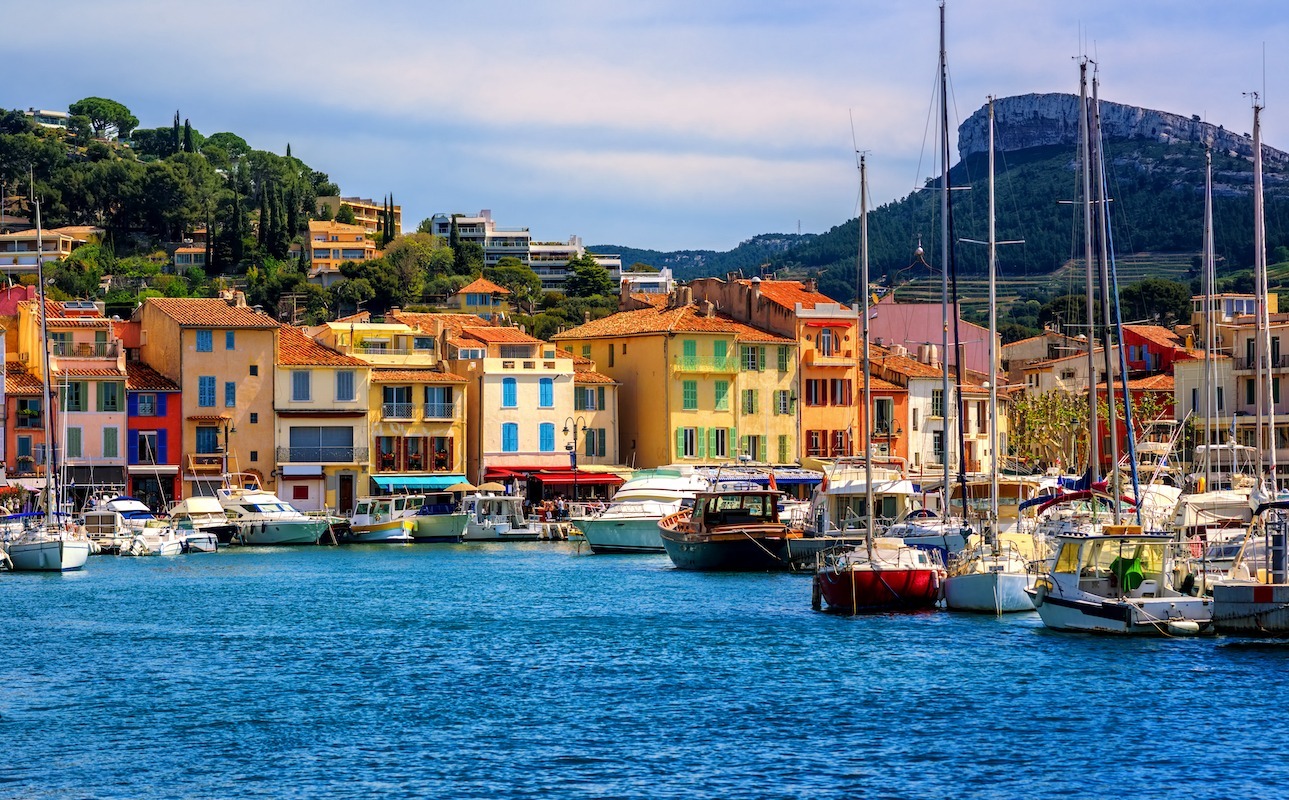 Enjoy a day blending the beautiful Mediterranean scenery with exceptional local wines in Cassis and Bandol. Your private guide, an expert in Provence wines, will take you to discover the coastal village of Cassis. The landscape around Cassis is classic Provence in the best ways. It's surrounded by clear blue Mediterranean waters, terracotta rooflines, limestone-white cliffs, and vineyards. Cassis is known for delicate rosés and smooth white wines. You'll also visit Bandol, a fishing village west of Toulon known for deep red wines and refreshing rosés.
During each visit to the vineyards you'll have the opportunity to meet with winemakers who will tell you all about the winemaking process as well as daily life in the vineyards. Afterwards, you'll sit down to enjoy a delicious Provençal lunch amongst the vines. This unique and gorgeous day won't soon be forgotten.
---
We hope this list of what to do in Provence in 2023 will help inspire future travel to this wonderful region. We would love to help you plan a dream trip to France in the coming year with a custom itinerary. Some of our favorite destinations in France include Bordeaux, the South of France, Normandy, and Paris. Get in touch with a travel designer today to start the planning process!