Provence is one of the most beautiful parts of France with an incredible landscape, wonderful Mediterranean cuisine, delicious wines, and numerous picturesque villages. It is especially nice to visit in the spring and summer to see the vibrant lavender and sunflower fields. Read on to discover French Side Travel's list of 11 of the most charming towns and villages in Provence.
---
11 of the Most Charming Towns and Villages in Provence
Aix-en-Provence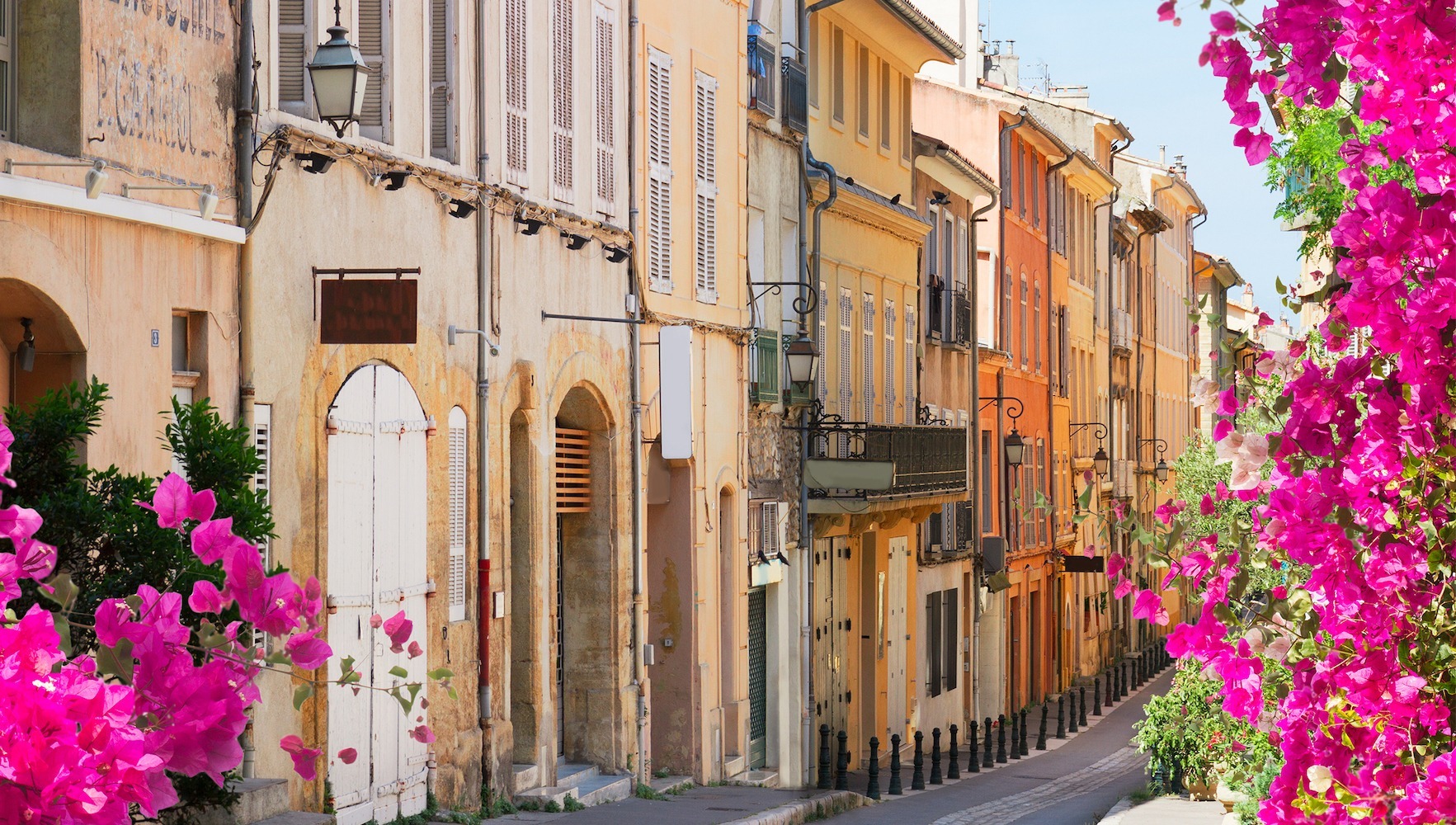 Aix-en-Provence was the capital of Provence in the 15th century and has since been a beloved for its authentic Provençal charm. Discover the stunning preserved and restored private mansions that line Cours Mirabeau and Rue Gaston de Saporta. Tuesdays, Thursdays, and Saturdays are market days in Aix where you'll find foods, flowers, and items from local artisans.
Avignon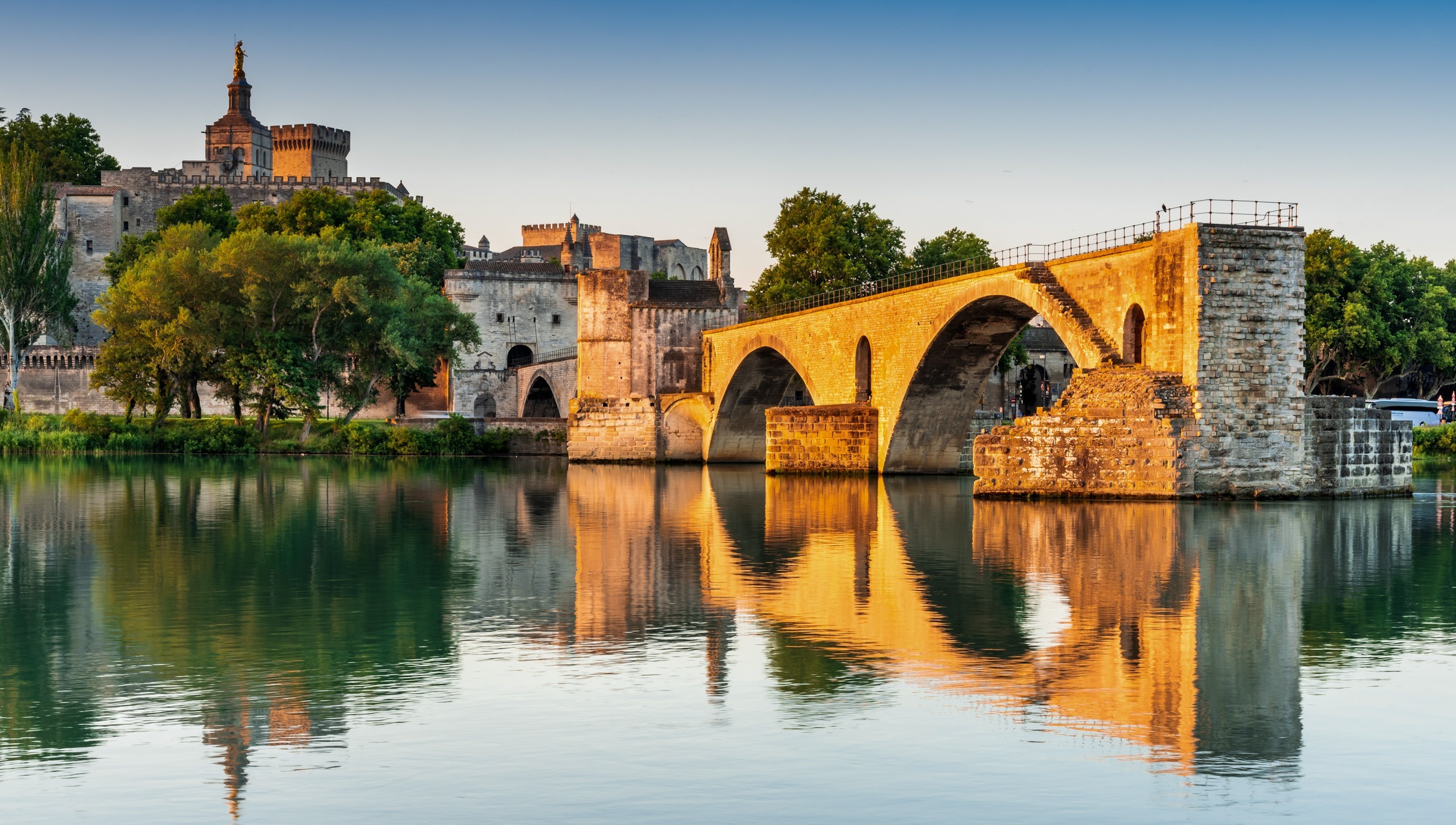 An impressive Medieval wall surrounds the old city of Avignon. Inside, you'll find picturesque streets filled with galleries and boutiques, excellent restaurants, and the UNESCO World Heritage listed Palais des Papes. The views from the towers are the most sublime place to take in the city, the Rhône River and the famous Pont d'Avignon.
Les Baux-de-Provence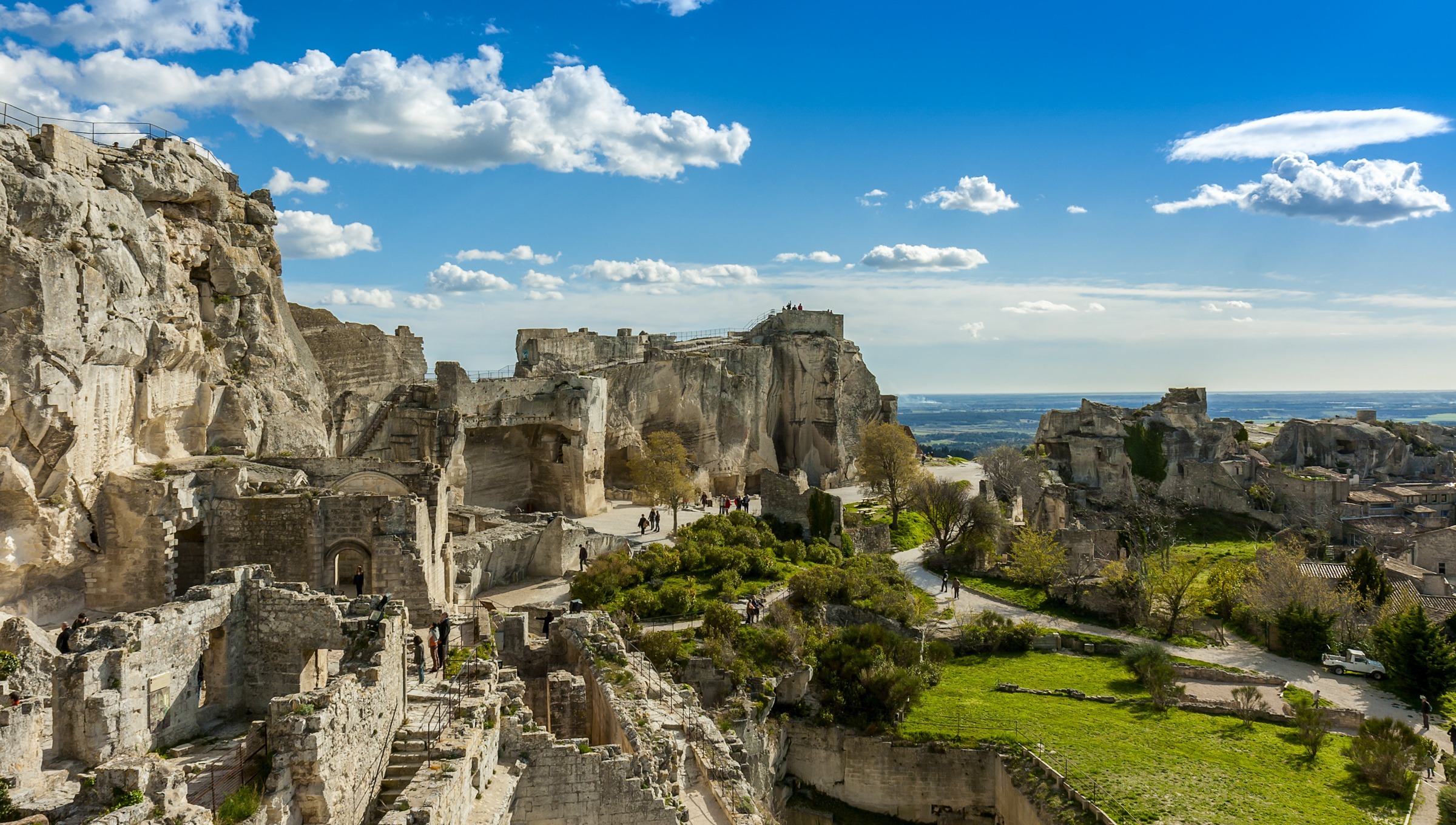 Clinging to an ancient limestone, Les Baux-de-Provence is a typical Provencal fortified hilltop village situated in the Regional Natural Park of the Alpilles. Built between the 15th-16th centuries, it is listed among the "Most Beautiful Villages of France." The views of the plains and stunning rocky landscape of the Alpilles are spectacular. On a clear day, you can even see as far as the Mediterranean Sea. Nearby, don't miss the Carrières de Lumières, an ancient quarry used for regular exhibitions with artworks projected against the quarry walls. The theme changes every year, but it is a true spectacle of light and sound!
Where to Stay in Provence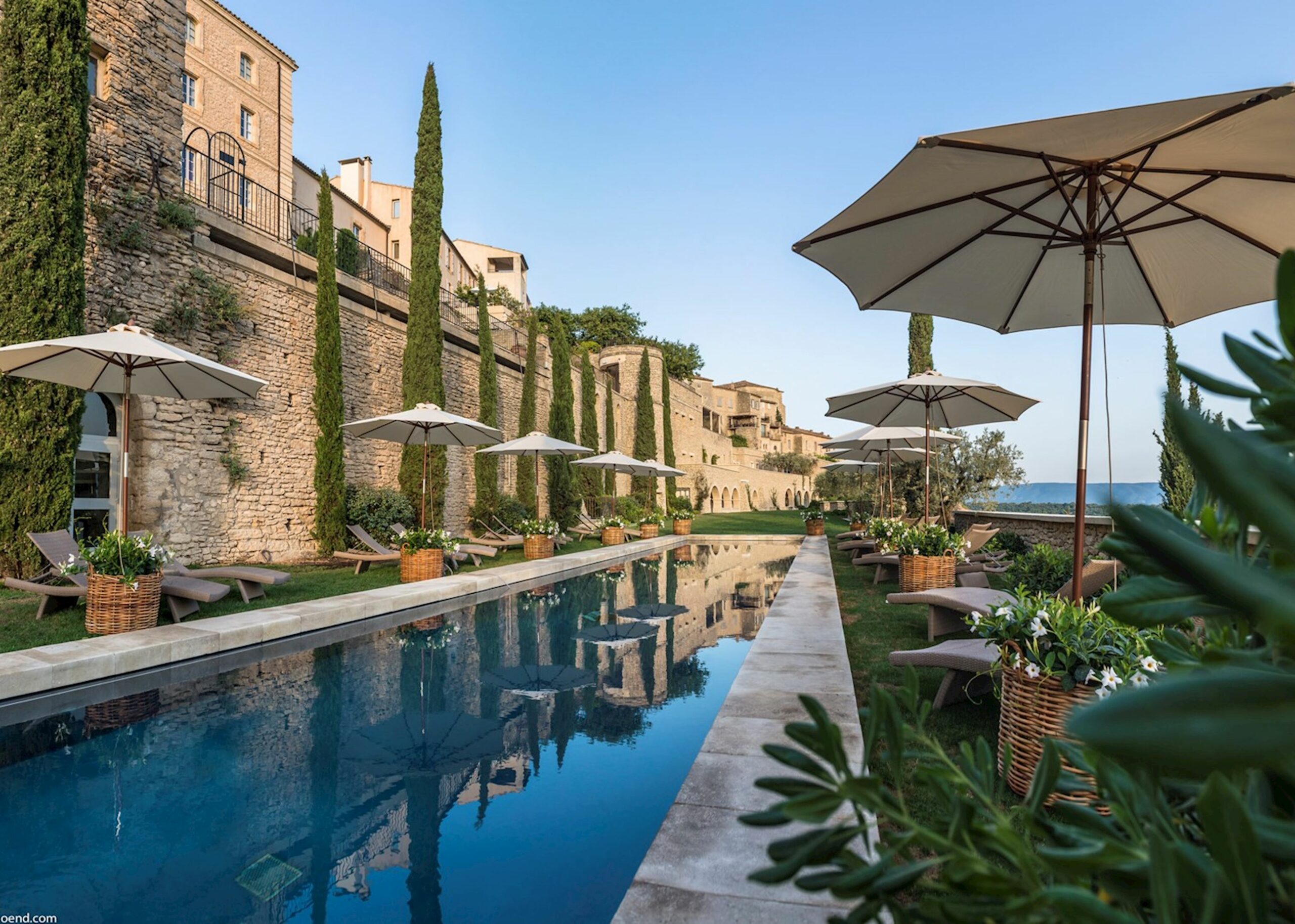 La Bastide de Gordes

This 5-star luxury hotel and spa is in lovely Gordes. The perched village is one of Provence's most beautiful, complete with 12th-century ramparts, a castle, and expansive views over the valley below. The hotel itself was a former mansion and it retains every ounce of its former charm: stonework, molding, exposed wood, and vaulted ceilings all surrounded by century-old olive trees and soaring cypresses.

The fully-quipped refined rooms offer a view on the valley and the mountains.

The chic Sisley spa has an indoor swimming pool, a hammam, and a fitness facility. The establishment boasts multiple onsite dining options and a bar.
Châteauneuf-du-Pape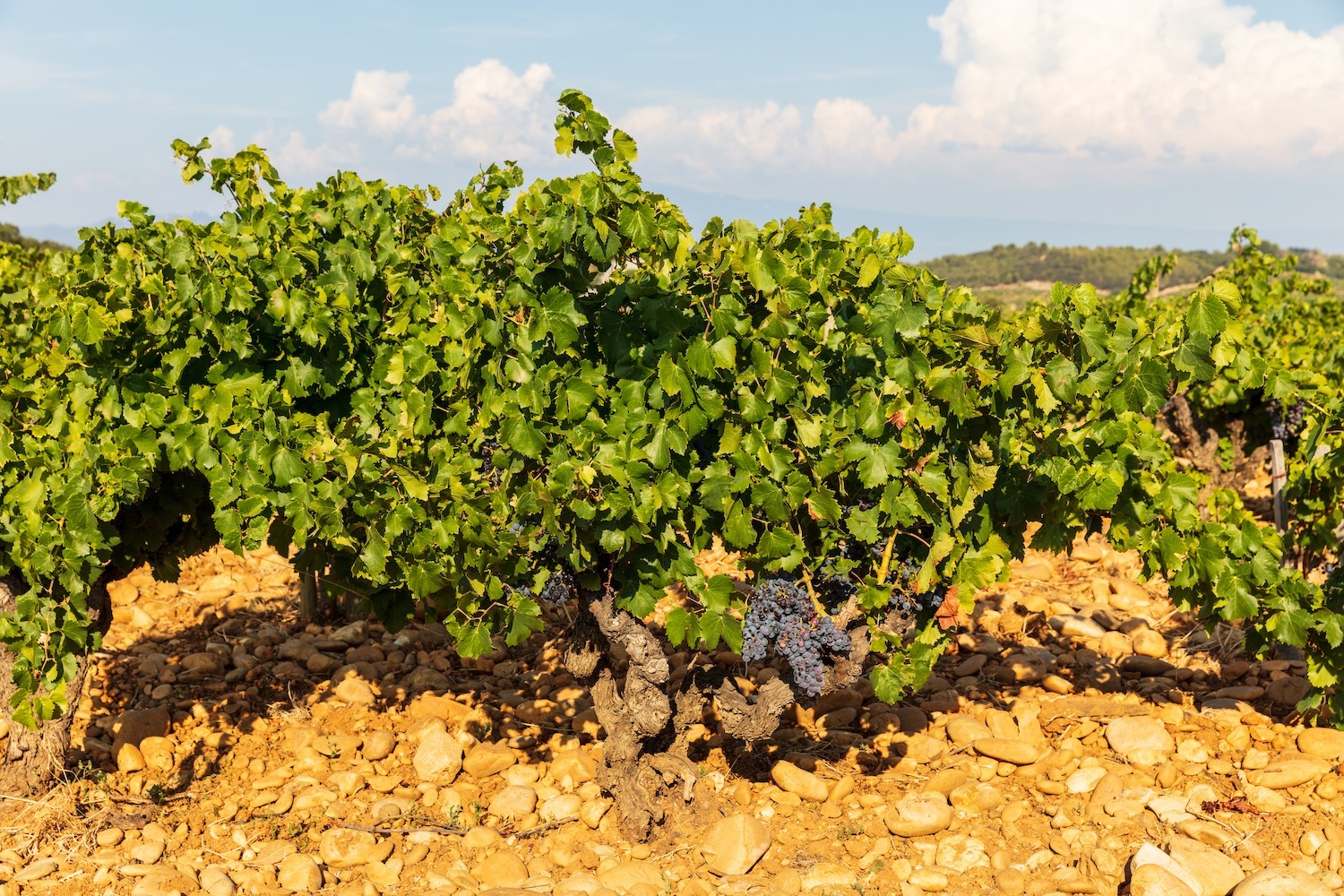 One of the most famous wine appellations in France is Châteauneuf-du-Pape. Thirteen varieties of grapes along with various soils come together to create a large palette of complex red wines and elegant white wines. The vineyards are instantly recognizable thanks to the large blonde colored pebbles that cover them. The Medieval village itself is lovely, dominated by the ruins of the Pope's summer residence.
Gordes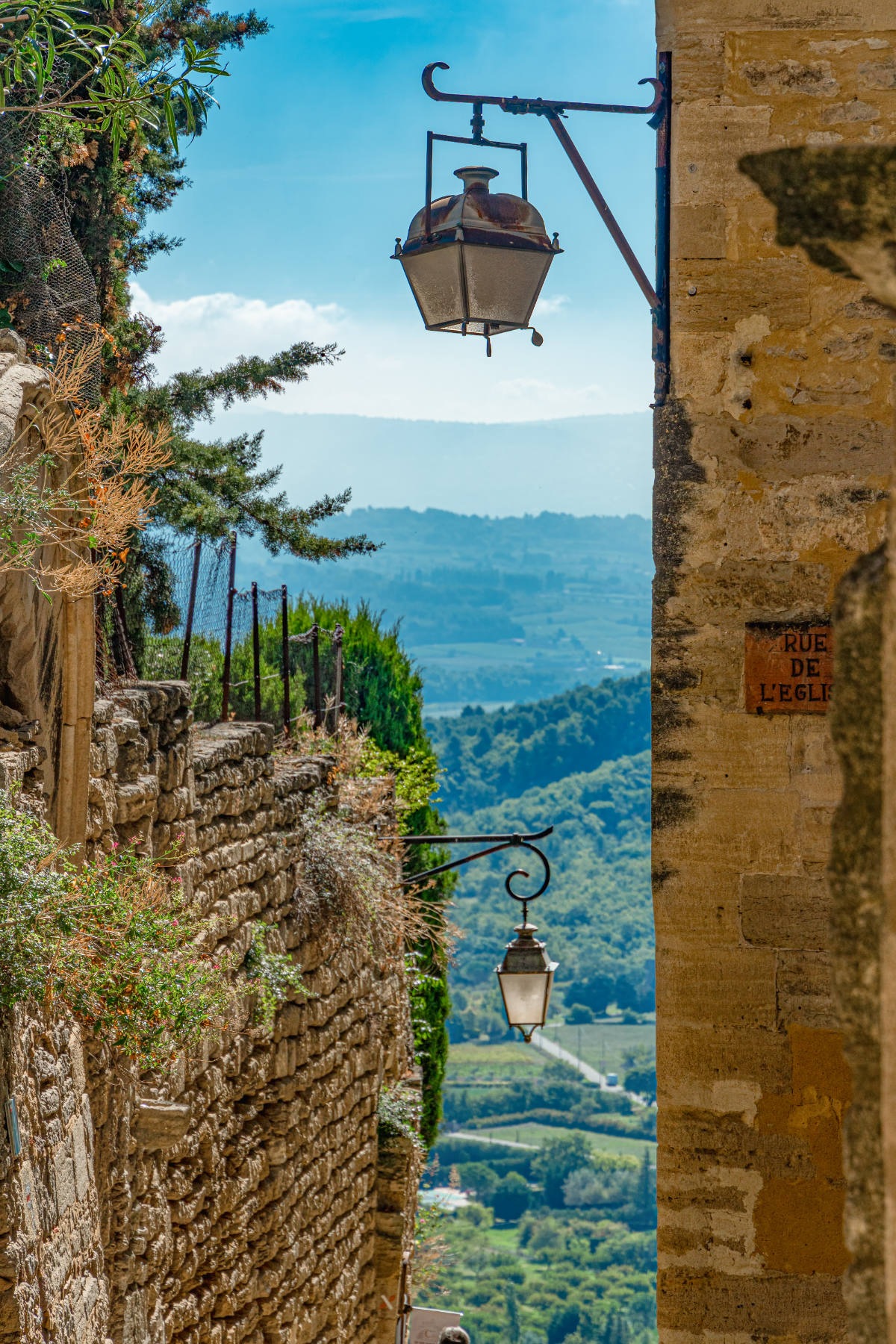 It is no surprise that Gordes is listed as one of the "Most Beautiful Villages of France." This lovely little hilltop village looks like the scene of a postcard or painting. In fact, artists Victor Vasarély and Marc Chagall found inspiration for their paintings here. An ancient village perché (perched village), Gordes has an incredibly dramatic setting that provided protection from invasions during the Middle Ages. Be sure to see the Château de Gordes, a fortified castle that houses the Pol Mara Museum dedicated to the Flemish painter's masterpieces. The lively Place du Château de Gordes features cafés, restaurants, art galleries, and souvenir shops.
L'Îsle-sur-la-Sorgue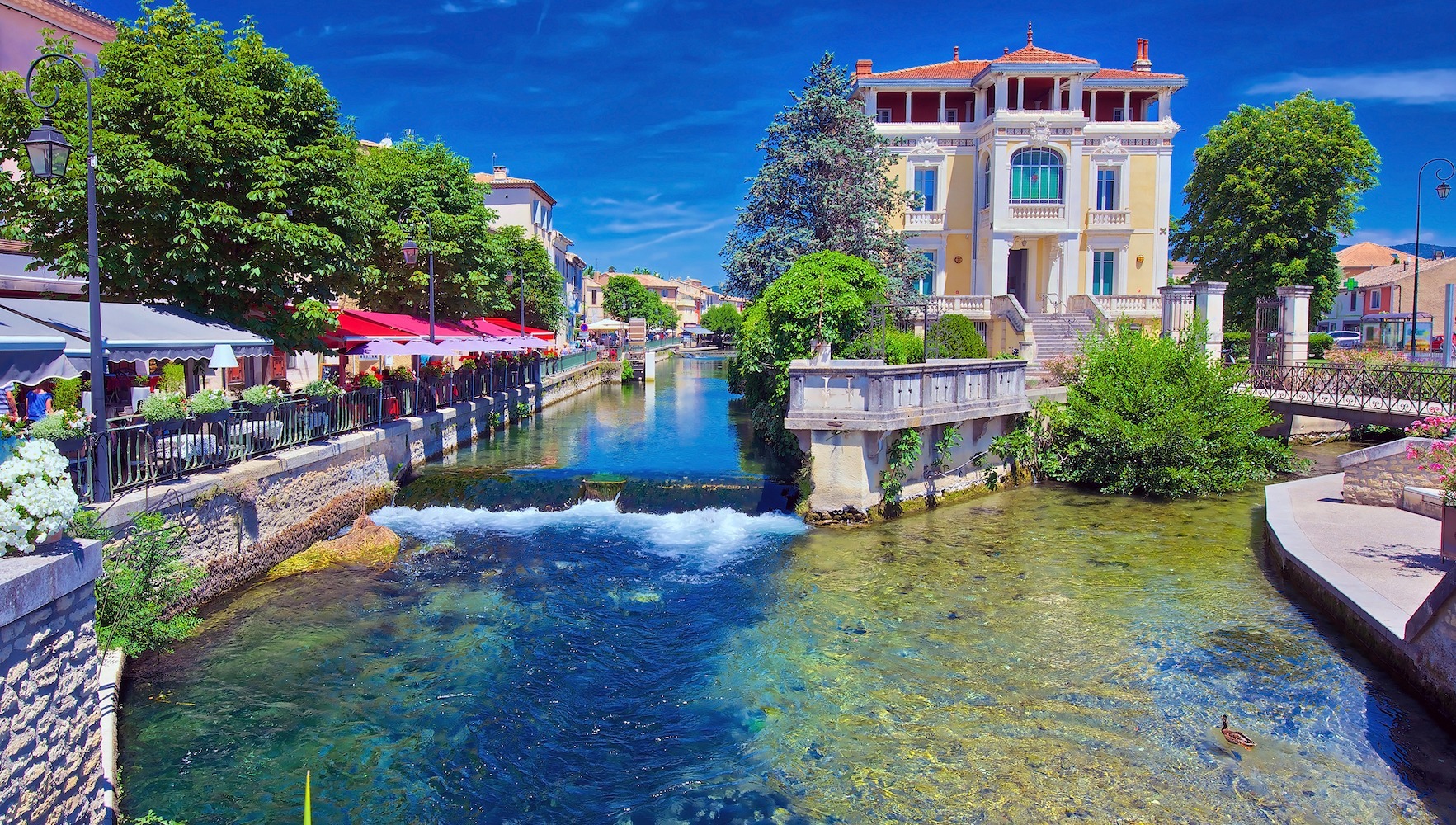 L'Îsle-sur-la-Sorgue has become the capital of antiques in Provence in recent years thanks to its many antique dealers, galleries, and shops, as well as the large flea market every Sunday. This "island city" lies at the foot of the Vaucluse plateau. It's truly picturesque with canals running through the center of the town. Magnificent former mansions are now art galleries. Antique lovers and art collectors will be gratified by the nearly 300 permanent antique dealers and secondhand shops.
Lourmarin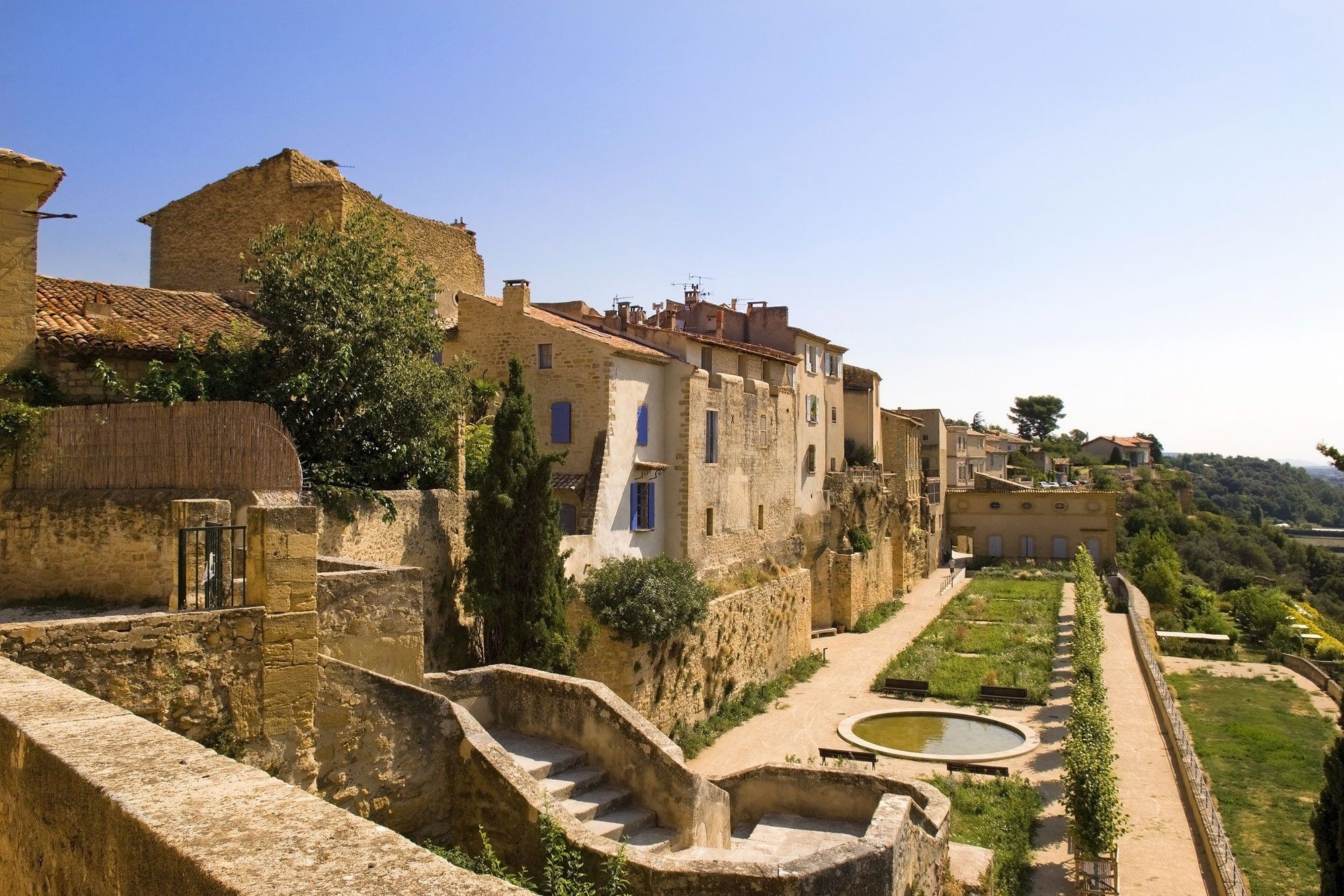 Lourmarin, another of the "Most Beautiful Villages of France," is located in the southern part of the Luberon Regional Natural Park. The village is lovely with narrow winding Provençal streets that meander past centuries old houses. Spend some time exploring the art galleries and shops. Slightly outside the village is the Renaissance-period Château de Lourmarin that is worth a visit.
Where to Stay in Provence

Beaumanière

This luxury hotel represents the Mediterranean art of living at its discreet, unpretentious best. In the heart of Provence, within the Alpilles Natural Regional Park, the property is surrounded by the extraordinary natural beauty of Les Baux-de-Provence. It has been welcoming politicians, actors and celebrities for almost a century.

There are 54 guest rooms split between five historical buildings within a 20-hectare plot. Room decorations combine Provençal and modern style. No two rooms are alike.

The main restaurant, which has three Michelin stars, offers a cuisine combining tradition and creativity. A second restaurant provides fine and tasty cuisine in a friendly setting. The property features three outdoor pools, an area for children and a tennis court. There is also a spa with a sensory pool, a hammam, a relaxation room where guests can enjoy herbal teas, a fitness room and six treatment rooms.
Menerbes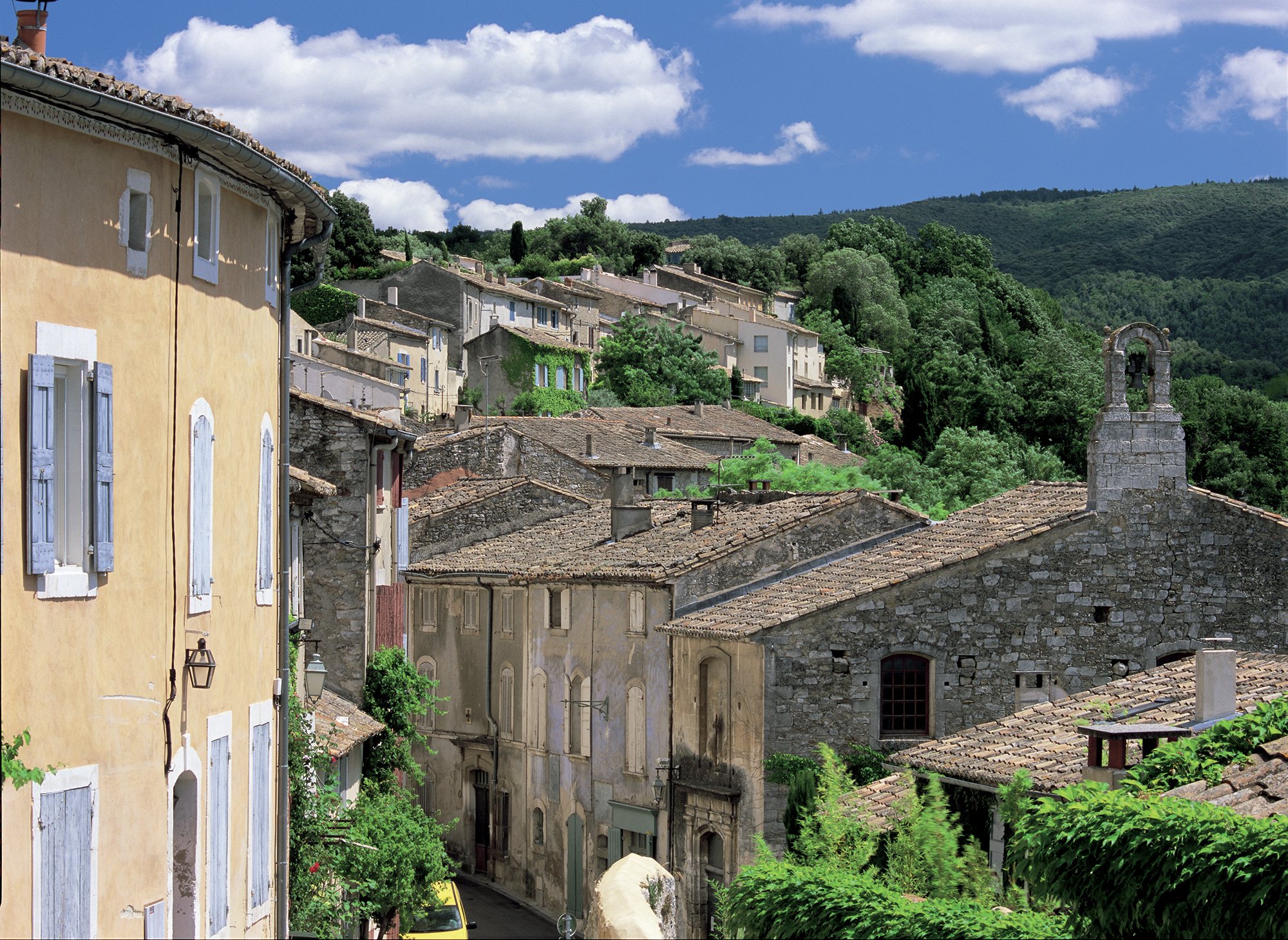 The medieval perched village of Menerbes is spread out along a hilltop in the center of the Luberon region. Follow the narrow streets that pass by immaculately restored medieval houses. Menerbes has attracted artists like Nicolas de Stael and Picasso, as well as the writer Peter Mayle who wrote his famous A Year in Provence while living in Menerbes.
Oppède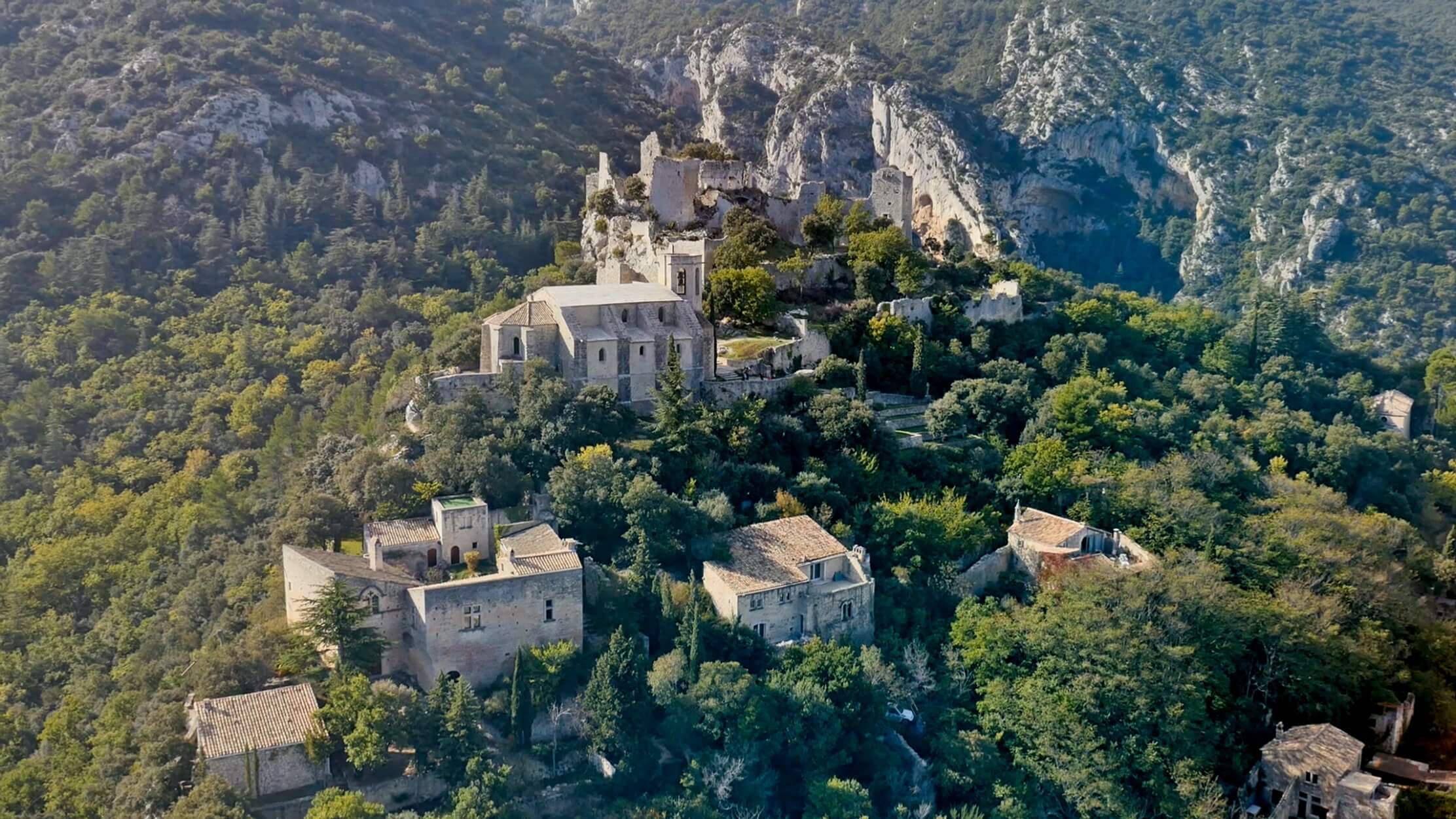 Oppède is certainly one of the most authentic and preserved villages of the Luberon. Built on a rocky spur in a rugged setting of forests and rocks, it looks over a magnificent landscape of vineyards, olive trees, oaks. In the distance it's possible to see some of the surrounding perched villages. One of the most charming towns and villages in Provence indeed!
Orange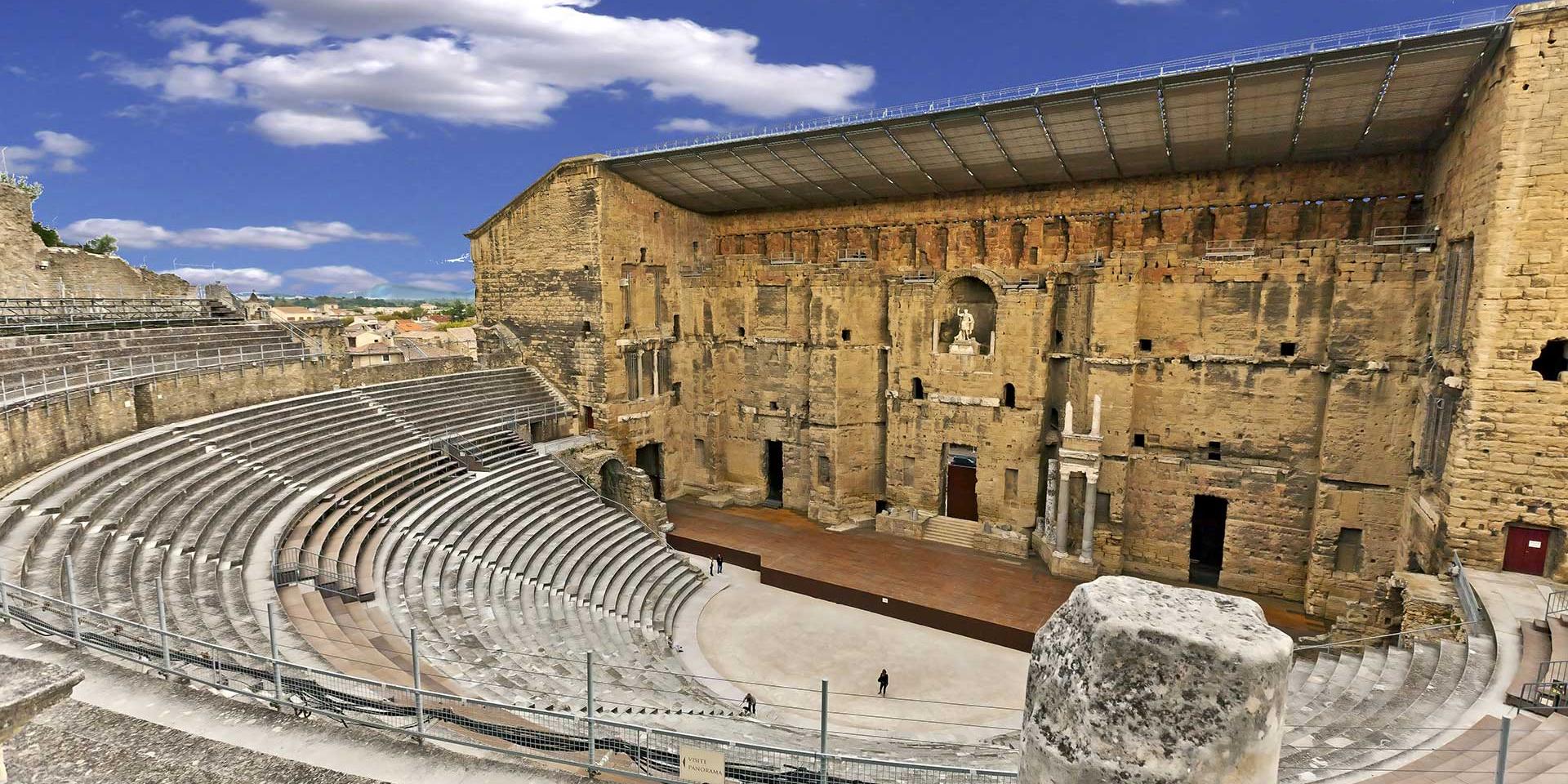 Paris isn't the only city in France with an Arc de Triomphe. Visit the town of Orange and discover another Arc de Triomphe, a symbol of Roman imperialism and glory. There is also an impressive ancient UNESCO World Heritage listed theater: one of the finest remnants of the Roman Empire. The magnificent stage wall is amazingly well-preserved and unique.
Saint-Rémy-de-Provence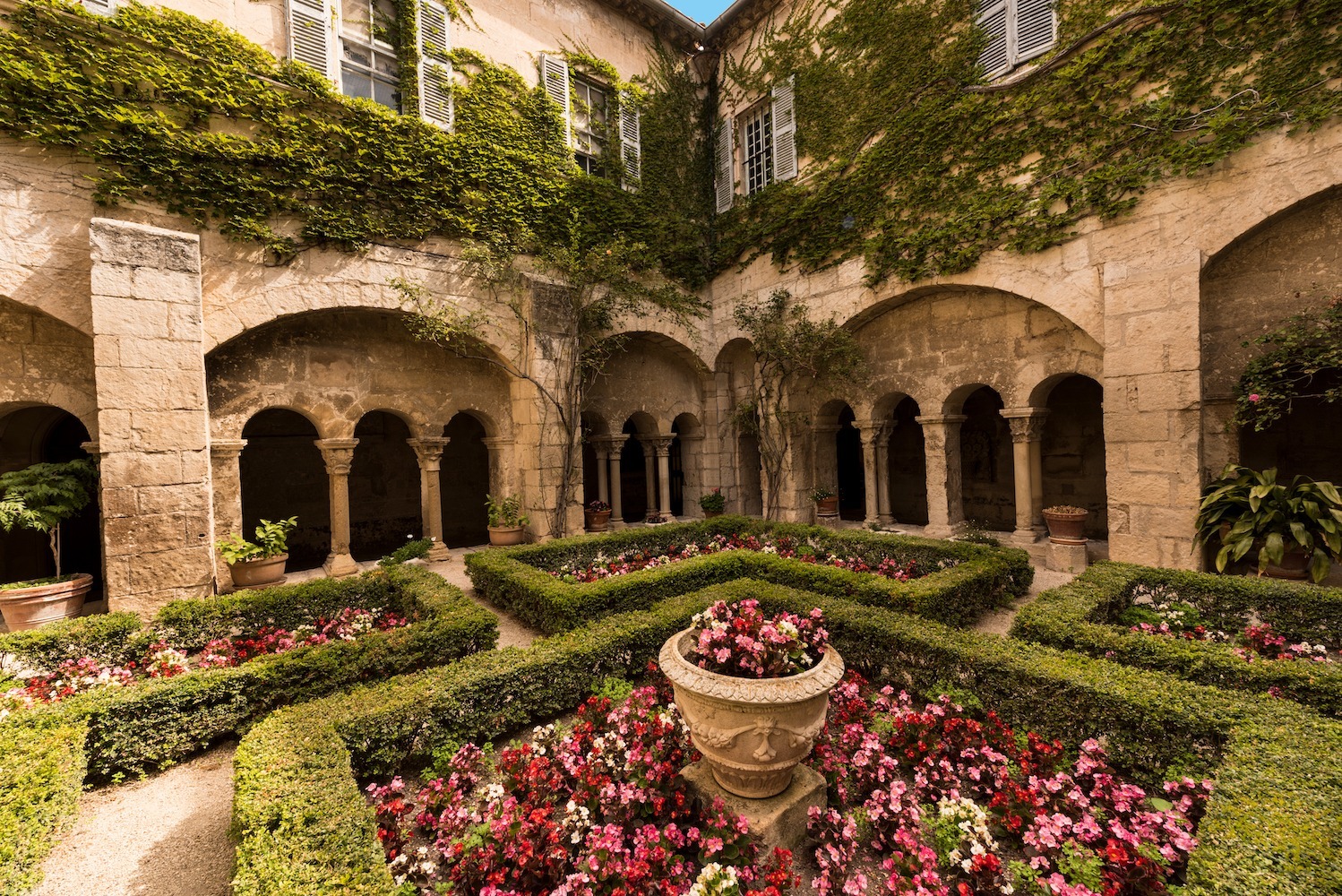 Saint-Remy-de-Provence is the capital of the Alpilles, and one of the oldest towns in France: founded more than 2,500 years ago. Explore the pretty tree-lined central square and the surrounding streets filled with lovely old townhouses. The shopping in Saint-Rémy-de-Provence is exceptionally good with small boutiques and art galleries. There is a fabulous weekly market that is among the best in Provence every Wednesday. The town is associated with Van Gogh. While living in Saint-Rémy-de-Provence, Van Gogh created more than 150 paintings. Another big attraction nearby is the archaeological site at Glanum. The extensive excavated Roman ruins provide a fascinating insight into Roman life 2,000 years ago.
Where to Stay in Provence
Château des Alpilles

This boutique 5-star hotel is in an early 19th-century mansion. Outside, the century-old plane trees provide shade. The refined interior features period touches, including tapestries and stucco flourishes, that meet modern comforts.

Enjoy the two onsite restaurants, bar, heated pool, tennis court, and sauna. The expansive grounds offer an ideal spot for a walk among the Magnolia trees and fountains.

The property offers the separate Cypress Farm building with three modern suites and a loft. It's perfect for families and groups of up to 12 guests.
---
We hope this list of the 11 most charming towns and villages in Provence inspires a future vacation. We would love to help you plan a dream trip to France with a custom, completely tailor-made itinerary. Some of our favorite destinations in France include Paris, the South of France, Normandy, and Paris. Get in touch with a travel designer today to start the planning process!