France is one of the most romantic destinations in the world to visit year-round. The distinct cultures, cuisines, wines and more mean that there's something for virtually every traveler. Winter is an often overlooked time to visit France, but offers wonderful benefits, namely far less crowds. We've put together a list of ideas of romantic trips to France to take this winter. Each would be perfect for an upcoming proposal, honeymoon, anniversary or more!
---
Romantic Trips to Take this Winter in France
Paris: Classic Winter Romance in the City of Light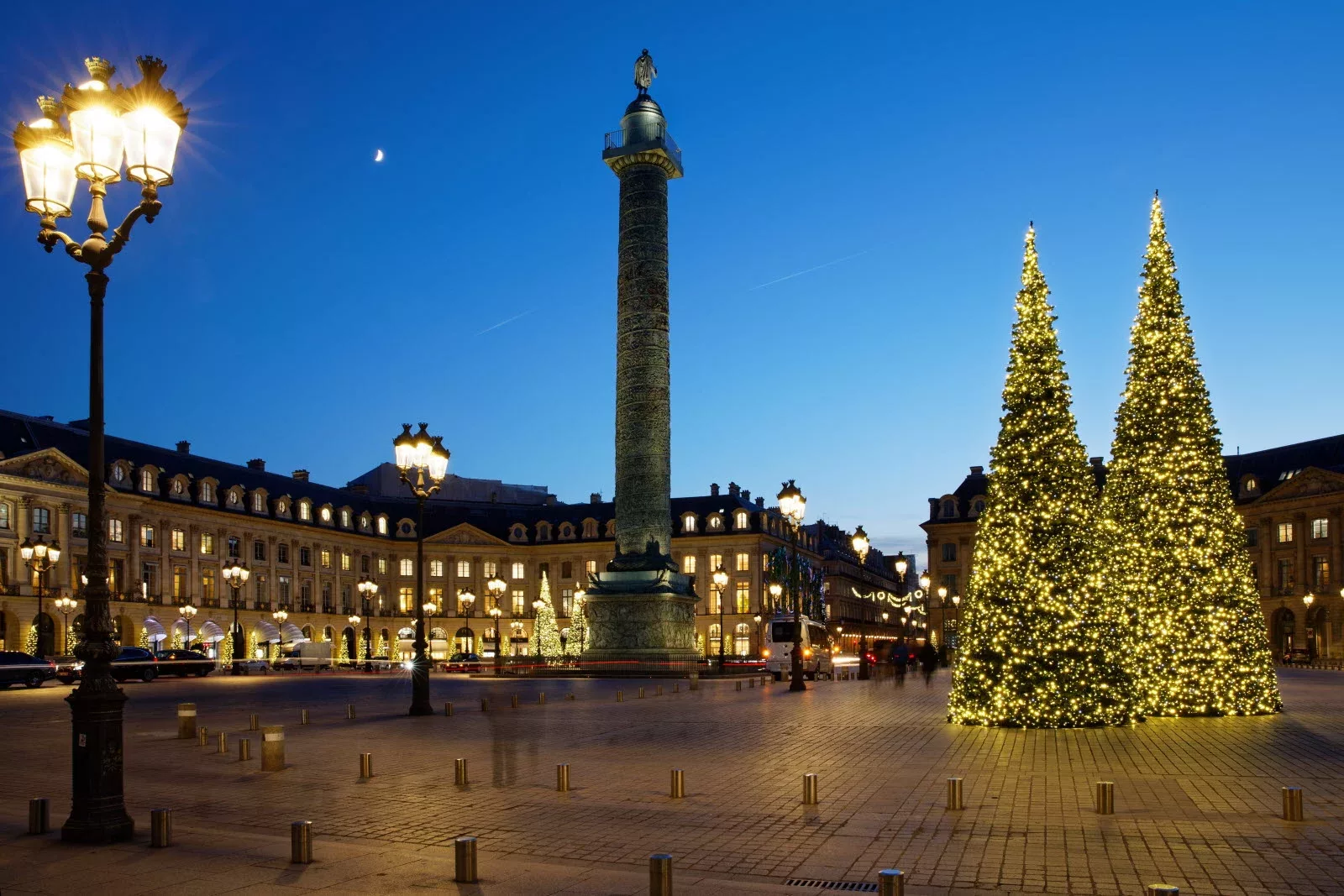 There is perhaps no city in the world more romantic than Paris, City of Light and love. From the moment you arrive the beauty of the city will sweep you off your feet. During the wintertime Paris is much less crowded. It's a great time to visit always popular museums and monuments like the Musée du Louvre, Eiffel Tower, and Château de Versailles.
A Romantic Winter Day in Paris
Start your morning with a delightful French breakfast at your hotel including croissants, breads, delicious jams, butter, fresh-squeezed fruit juices and more. Afterwards, your chauffeur will meet you in the lobby to take you to a private Christmas food and decoration walking tour.
You'll see the fabulous Christmas displays in the most-celebrated department stores in Paris. You'll taste traditional French foods served over Christmas: oysters, foie gras, and sweet treats like éclairs and macarons. Next, you'll be off to take in the best decorations in the city. The last stop is a Champagne tasting in a charming covered passageway. What could be more romantic?
After your tour, stop for lunch at the casually elegant Bistrot des Victories with its beautiful Christmas tree. You could also try one of the best classic French restaurants in Paris (and a Julia Child favorite) Chez Georges.
Following lunch, you'll be off for a unique wine tasting experience to discover France in six glasses. You'll taste five wines and one Champagne and the sommelier will teach you interesting anecdotes about each wine and region. It's like a mini Tour de France!
After such a special day, go back to your hotel to relax by the fireplace or enjoy a spa treatment.
Where to Stay in Paris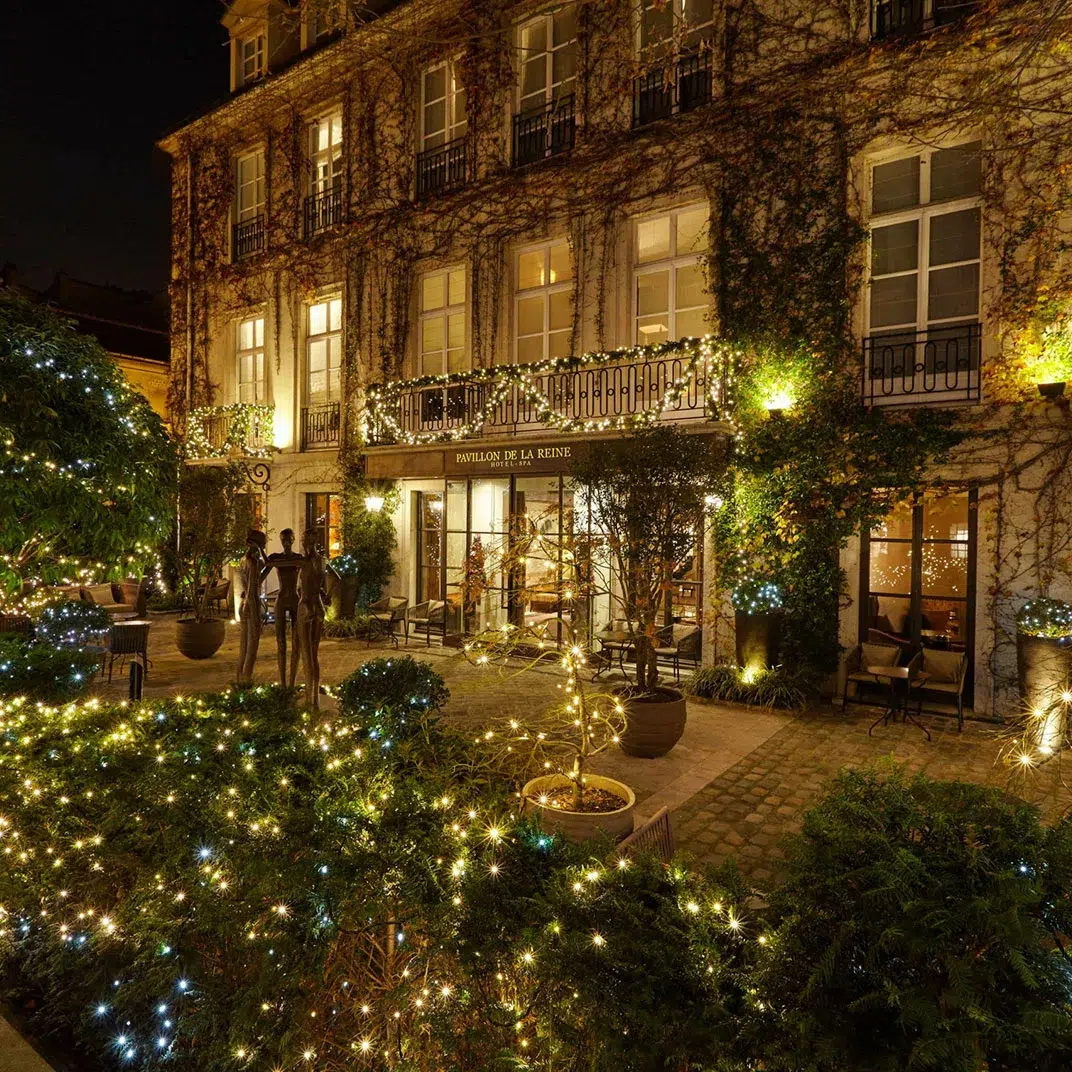 Le Pavillion de la Reine

This hotel is a deeply romantic hideaway in the heart of Le Marais. Set back from the Place des Vosges, often referred to as the most beautiful square in the world, this hotel is a true haven, with a wonderful sense of place. Privately owned and family-run, it offers the understated sophistication of a private home with all the service, charm and elegance of a grand palace.

The historical setting is retained in the design, with a brilliant mix of rich, contemporary interiors and original antique furnishings and oil paintings.The hotel's 56 bedrooms and suites are embellished with its distinctive façade and a private courtyard garden, awash with greenery.

The fine dining menu from the Michelin starred restaurant celebrates seasonal ingredients from carefully selected producers and takes a dinner on a voyage from land to sea.

The lounges have the feeling of a private library, with intimate seating, antique furniture and open fireplaces. Boasting a brilliant mix of chic interiors, they are a cosy hideaway where guests can relax and unwind. The perfect place to kick off a romantic winter trip in France!
Chamonix: Unique Experiences on Mont Blanc for Adventure-Loving Couples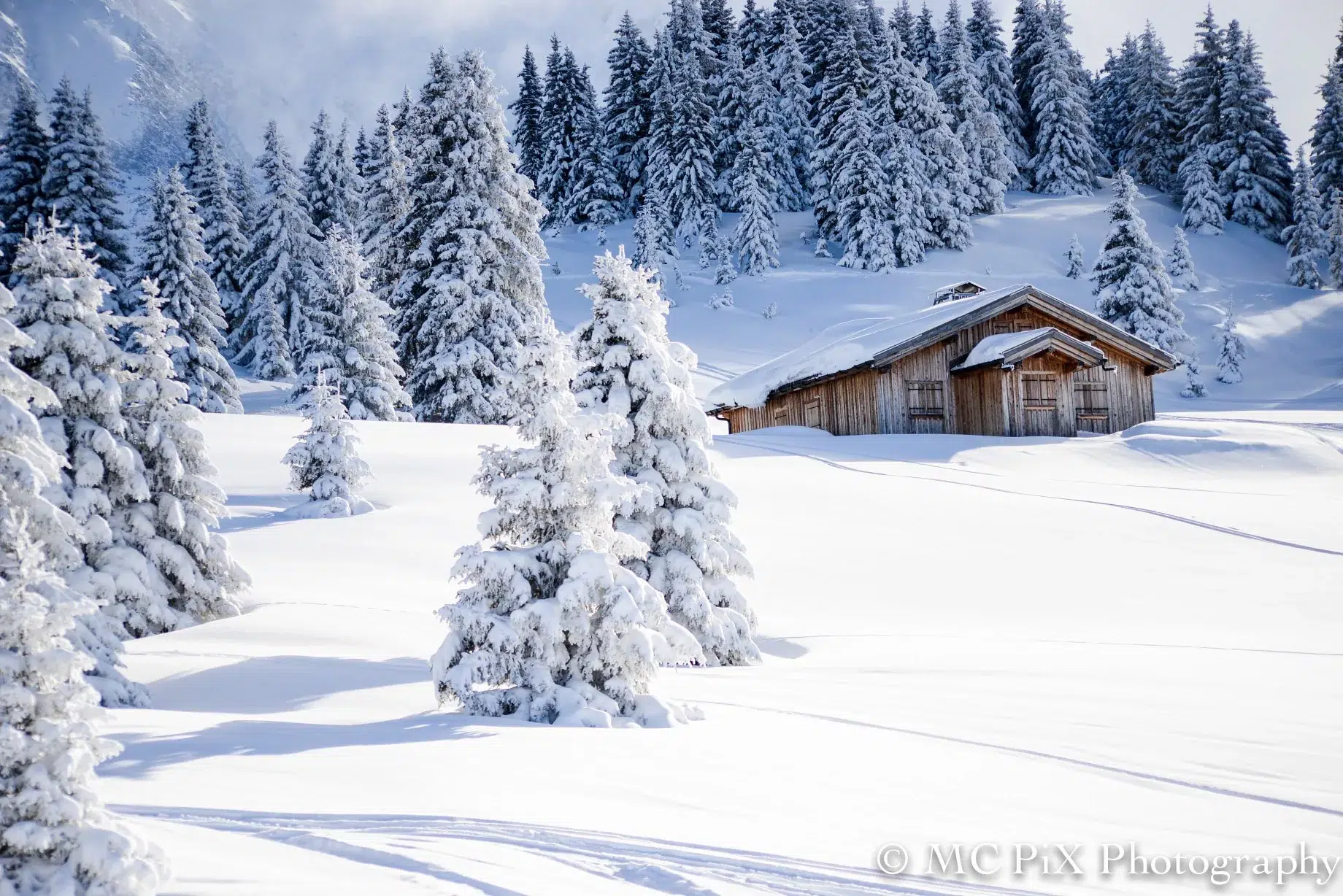 Chamonix is the perfect destination to explore during a long weekend for an adventurous couple. The stunning scenery and views of Mont-Blanc draped in white will blow you away. You can spend the entire time skiing, but for our romantic stay we've selected several unforgettable activities that don't require skis.
A Romantic Long Weekend in Chamonix
Start your trip on the right foot with a fun morning of snowshoeing. During this private guided tour you'll experience the tranquility of snowy forests, summits, alpine bowls and ridges. It'll be a special moment to share with your partner.
Afterwards, stop for lunch at Le 3842, which is one of the highest restaurants above Chamonix. You'll enjoy fabulous views and local Savoyard cuisine made from the freshest regional produce. Be sure to reserve in advance as there are only 30 seats!
In the afternoon more breathtaking views are in store with a private panoramic Aiguille du Midi tour. This journey across the glaciers in the highest cable car in France is truly a once in a lifetime experience. It's hard to think of more romantic winter views!
Be sure to take advantage of the spa at your hotel before the second day of your trip where you'll partake in a full day private ice climbing tour. Chamonix has two climbing sites in the heart of the valley, and you'll have everything you need to enjoy a day of fun discovering the magical crystalline universe.
Where to Stay in Chamonix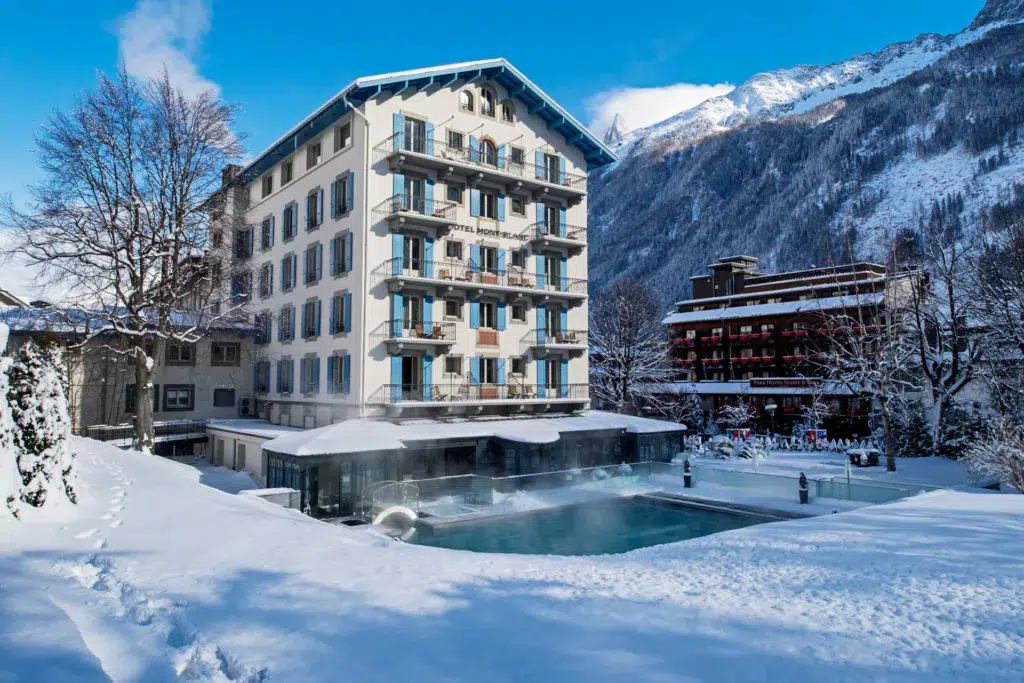 Hotel Mont Blanc

Since 1849, the 5-star Hotel Mont-Blanc has hosted cosmopolitan clientele coming from all over the world to experience the highest peak in Europe.

The luxury hotel has been fully renovated in a style inspired by nature and its surroundings. The bedrooms overlook a beautiful panorama of mountains and offer space, luxury and comfort. The Savoyard inspired woodwork, black and white checkered marble, tailor made furniture, choice of materials and clever punctuation of bright colors creates a warm atmosphere, full of "joie de vivre."

After the exhilaration of the summits, you can dive into the outdoor pool heated in summer and winter, which stretches over 14 meters with a spectacular view of the Mont Blanc. Or, relax in the spa and with its hammam, sauna, experience shower, fitness equipment and treatments designed by Clarins.

At the restaurant, the chef draws inspiration from the products from the beautiful French alpine valley. His cuisine is a journey through the Alps, the Aosta Valley and even the Mediterranean Basin.
Bordeaux: An Intimate Gourmet Destination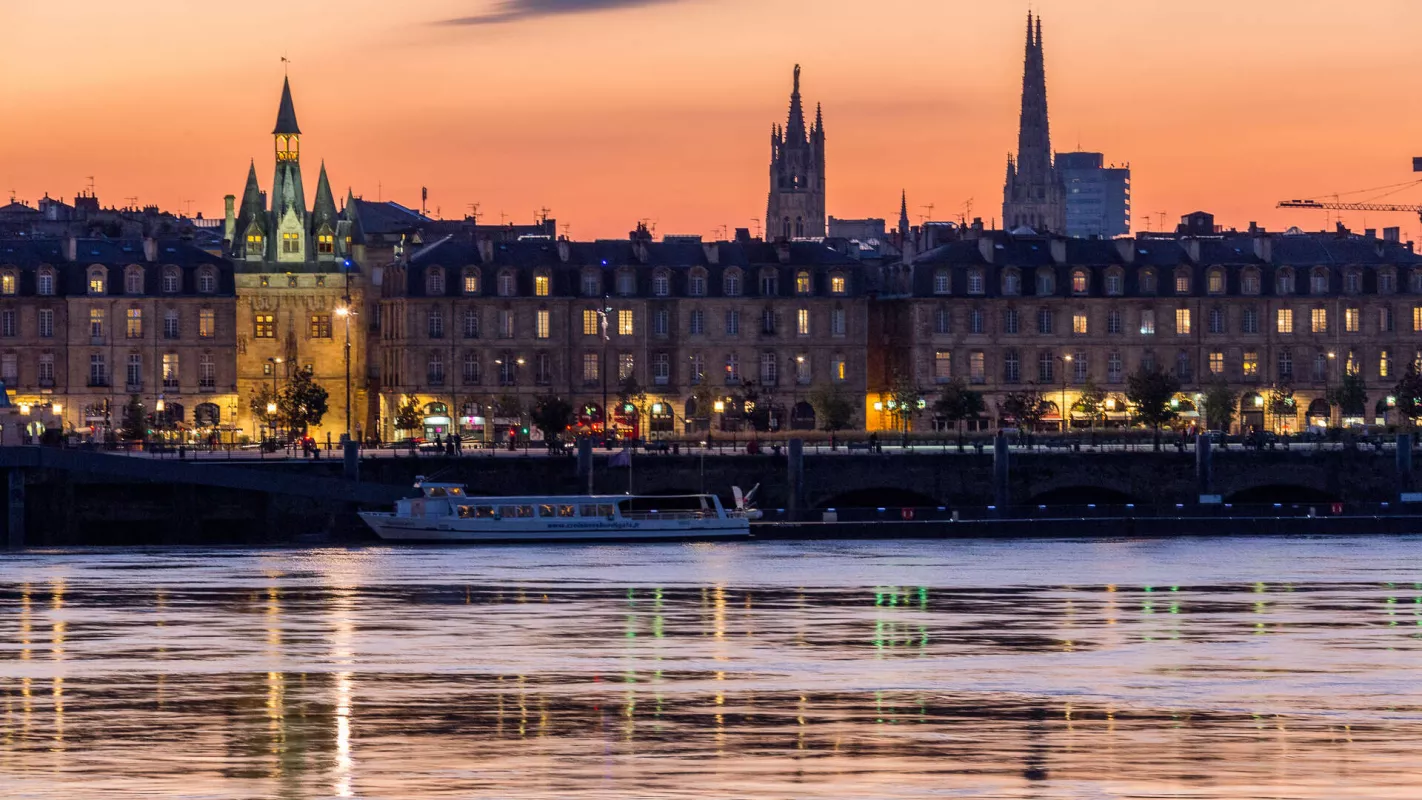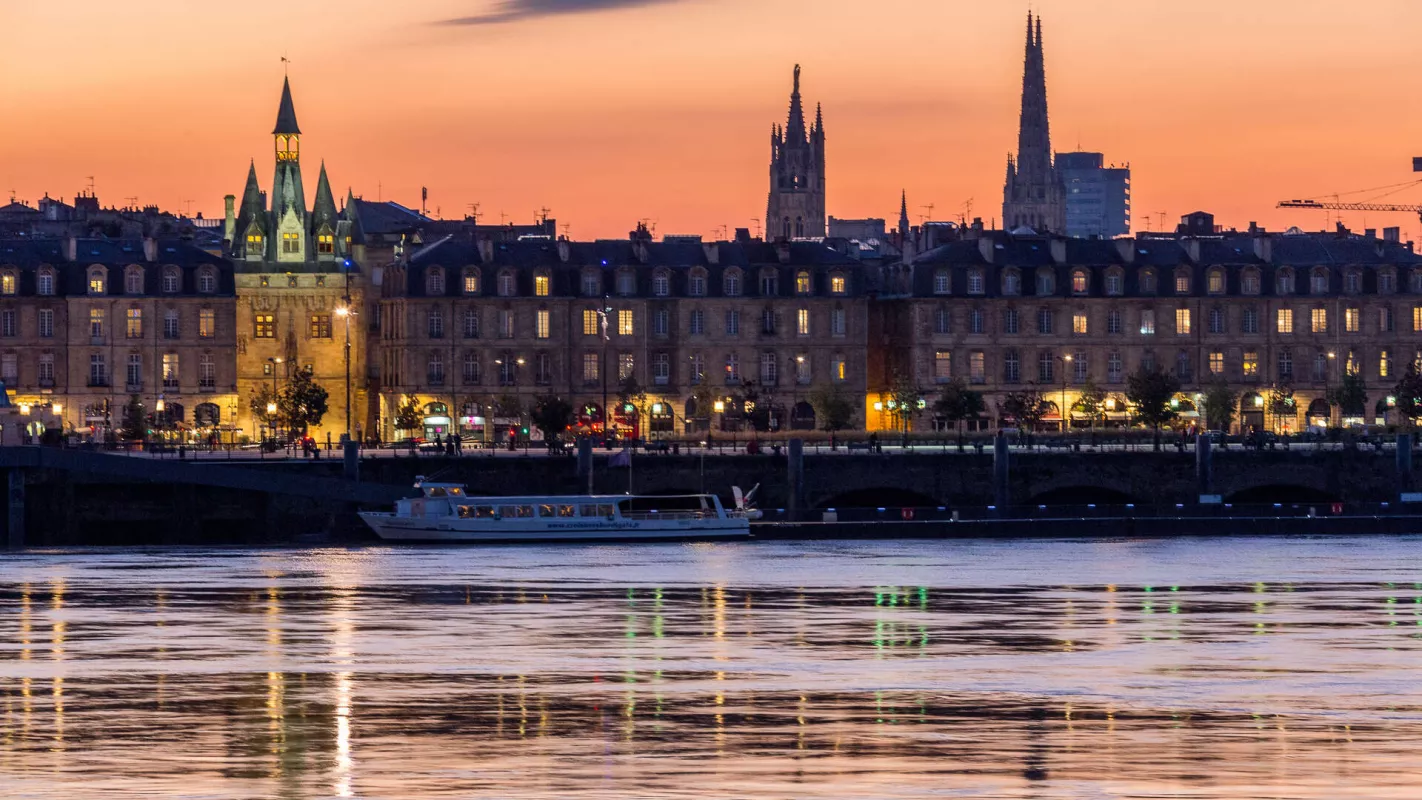 The city of Bordeaux is romantic by nature with its charming streets, gorgeous architecture, and delicious foods and wines. Its location in southwest France makes it an ideal winter destination with milder temperatures. Thanks to the high-speed train it's an easy addition to a Paris trip. Once you've experienced Bordeaux you'll see how easy it is to fall in love!
A Romantic Day Discovering Bordeaux's Food and Wine
To start the day you'll be off on a private luxury gourmet walking tour. Not only will you discover the charm of the city like a real resident, but you'll also taste the best of the best of Bordeaux's regional specialties. You'll have the opportunity to try rare products and visit a unique and historic atelier that will show you all of the secrets of their fabrication process.
Since the day is truly about food and wines, lunch will be a delightful wine and cheese pairing. The sommelier at this Grands Crus Classés estate in Pessac will lead you through a pairing of eight great wines, each paired with an exceptional cheese.
Your last tour of the day will be a a private guided chocolate tour. During this full-chocolate experience you'll get to sample the most refined chocolates in the city. You'll discover the history of chocolate in Bordeaux and understand the chocolate making process from the origin of coco beans to the finished product. It's the perfect opportunity to buy some chocolates to bring home and remember the romantic day in Bordeaux.
Dinner will be aboard a romantic boat paired with a cruise to discover Bordeaux's beautiful UNESCO-recognized waterfront and architecture. The menu is inspired by traditional southwestern French cuisine and is all prepared onboard using local, seasonal ingredients. It's the perfect ending to your day in perhaps France's best area for foodies.
Where to Stay in Bordeaux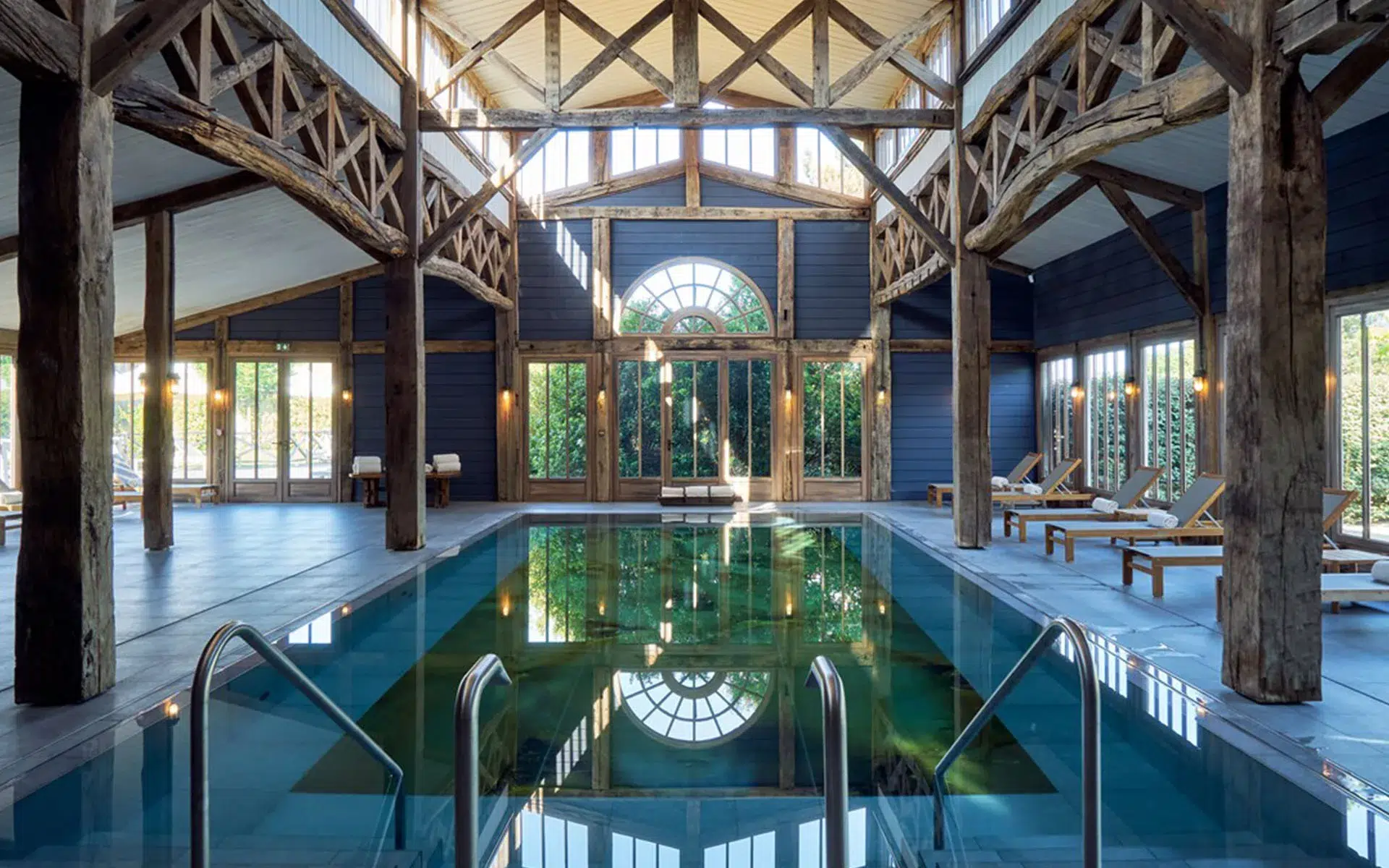 Les Sources de Caudalie

Located between vineyards and forests, just 20 minutes from Bordeaux's city center, this 5-star hotel was designed using recycled local materials to create a collection of state-of-the-art buildings that are perfectly in tune with the idyllic surroundings.

A stay in the hotel, with its 40 rooms and 21 suites, is the gateway to exploring an attractive region with a strong personality. The five cottages also revolve around the region's rich, varied culture as reflected in paintings, antiques, and warm-colored fabrics. Each of the rooms boast a unique decor, featuring antiques, collectible furniture, and fine draperies. Most of them have a terrace or a balcony with a beautiful view on the vineyards or on the lake. The "Village des Pêcheurs", a suite on stilts and the suite "l'Île aux Oiseaux" in the middle of a lake are the perfect place for a romantic celebration.

Set in a former orangery, modeled on an ornamental 18th-century glasshouse, the two Michelin-starred restaurant invites you to savor the chef's brilliant, well-grounded cuisine. On beautiful days it is possible to enjoy lunch or dinner outdoors on the terrace overlooking the lake and the vine-covered slopes.

The spa offers unique treatments which combine the virtues of natural hot spring water drawn from 540 meters beneath the earth, rich in minerals and oligo-elements, with the most recent scientific discoveries of the benefits of the grape and the grapevine.
---
We hope these destinations will help inspire one or more romantic winter trips to France. Whether it's during the holidays or after the New Year, don't hesitate to contact French Side Travel to create your custom itinerary. Be sure to check out our favorite tours in Paris, the French Alps, and Bordeaux.