Spring Break is a popular time to visit France. Mild temperatures, blooming flowers, and fewer crowds than during the summer are just a few of the reasons why it's a great time to travel. French Side Travel is sharing our top destinations for spending a Spring Break in France that will be a hit with the entire family.
---
Spring Break in France: Our Top Destinations
Paris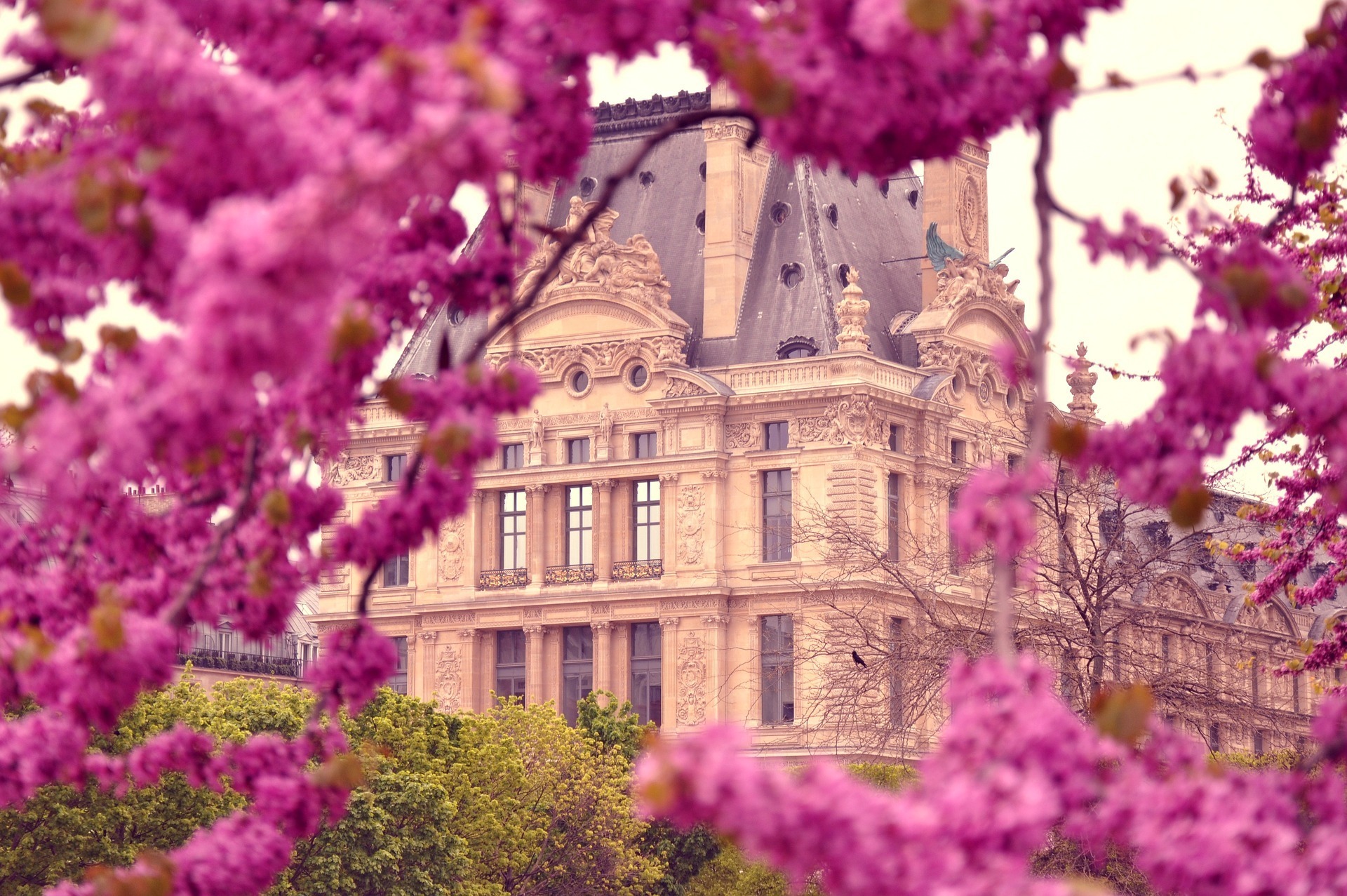 Visiting Paris in the spring really is as wonderful as it sounds. To see the city covered with blooming flowers in various shades of pinks will make you feel like you are living la vie en rose. A spring break trip to Paris will please the whole family thanks to the large number of different museums, tours, and activities.
Please the history buff with private guided tours to museums. French Side Travel can arrange an exclusive visit to the Louvre where you will be welcomed by the head of a department in the museum and accompanied by a security guard throughout your visit to facilitate access.
We can also arrange a special VIP tour at the Château de Versailles. You will discover the classic Versailles experience covering the most famous parts of the Palace: the Chapel, the Hall of Mirrors, the Queen's apartment and the gardens. You will also have private and VIP access to places that are not accessible to regular visitors, including the Louis XV and Louis XVI apartments.
For an authentic look into the French art de vivre, don't miss a market visit, cooking class, and lunch or dinner. You'll get to go to a local Parisian market and shop for the ingredients to prepare your meal. You'll learn about the specific Parisian market culture, seasonal produce, and food in France. Afterwards, you'll return to the cooking school to practice both basic and advanced French cooking techniques while creating a three-course meal. Finally, you'll sit around the table to savor your creations with wine, and hear stories all about French culture and gastronomy. It's truly a unique experience!
Where to Stay in Paris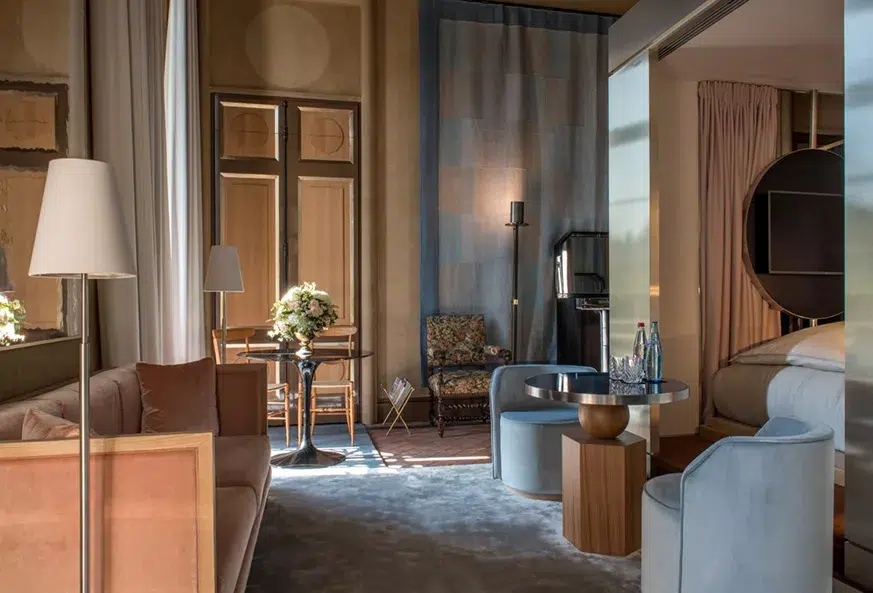 Cour des Vosges

This landmarked 17th-century mansion converted into a 5-star hotel is located in the district of Marais and overlooks the oldest square in Paris, Place des Vosges.

The hotel filled with history with a grand staircase, painted ceilings, Renaissance grandeur, and unique decor in shades of blue and pink pastels for an ethereal and mysterious feel. The style of the period has been updated and iconic pieces from the 70s blend into its exceptional decor.

The rooms, designed in an elegant decor, are beautifully furnished with ceramics, sculptures, and tapestries. Each of the 12 rooms offers magnificent view of the Place des Vosges.

The restaurant offers light gourmet afternoon tea and dinner. The patisserie corner also presents a selection of sweet treats concocted by an award winning pastry chef.

To relax and rejuvenate, the Roman Baths inspire tranquility and confidential serenity. Special skin and facial treatments, and back massages in a candlelit setting are also available.
Normandy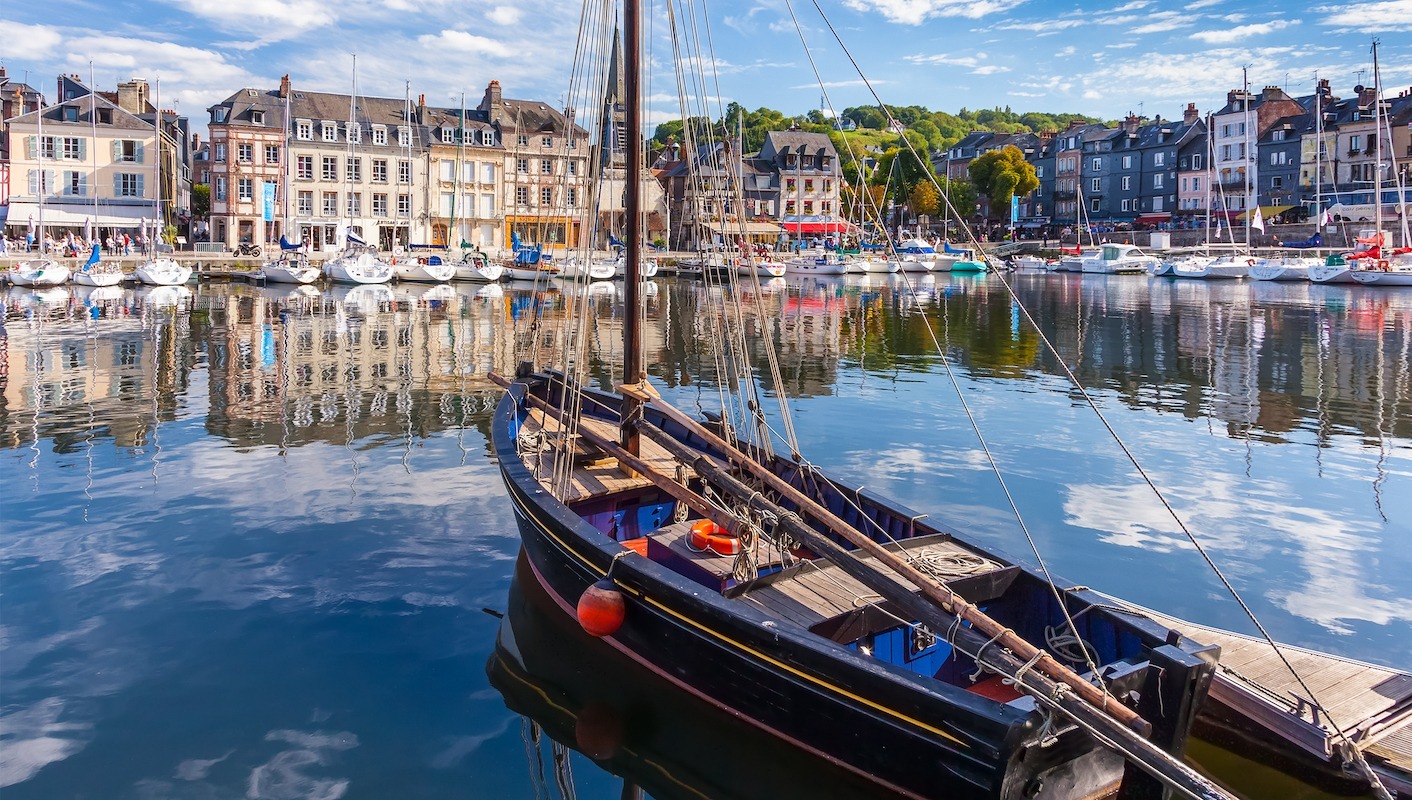 Whether you have several days to dedicate to the region or just want to take a day trip, Normandy is a fabulous Spring Break option. Visit the charming coastal towns like Honfleur, Deauville, and Trouville and indulge in the delicious local seafood. The half-timbered architecture is picturesque.
Take a full day to see the profound and impactful World War II D-Day landing beaches and memorials. There are both private and shared tour options that depart from Paris daily, or you could spend the night in an authentic château just outside of Bayeux.
Mont-Saint-Michel is one of the most popular places in France to visit. It seemingly rises out of the surrounding bay. Climb to the top for a tour of the Abbey and incredible views. You can even spend the night on Mont-Saint-Michel to experience the magic without crowds.
Bordeaux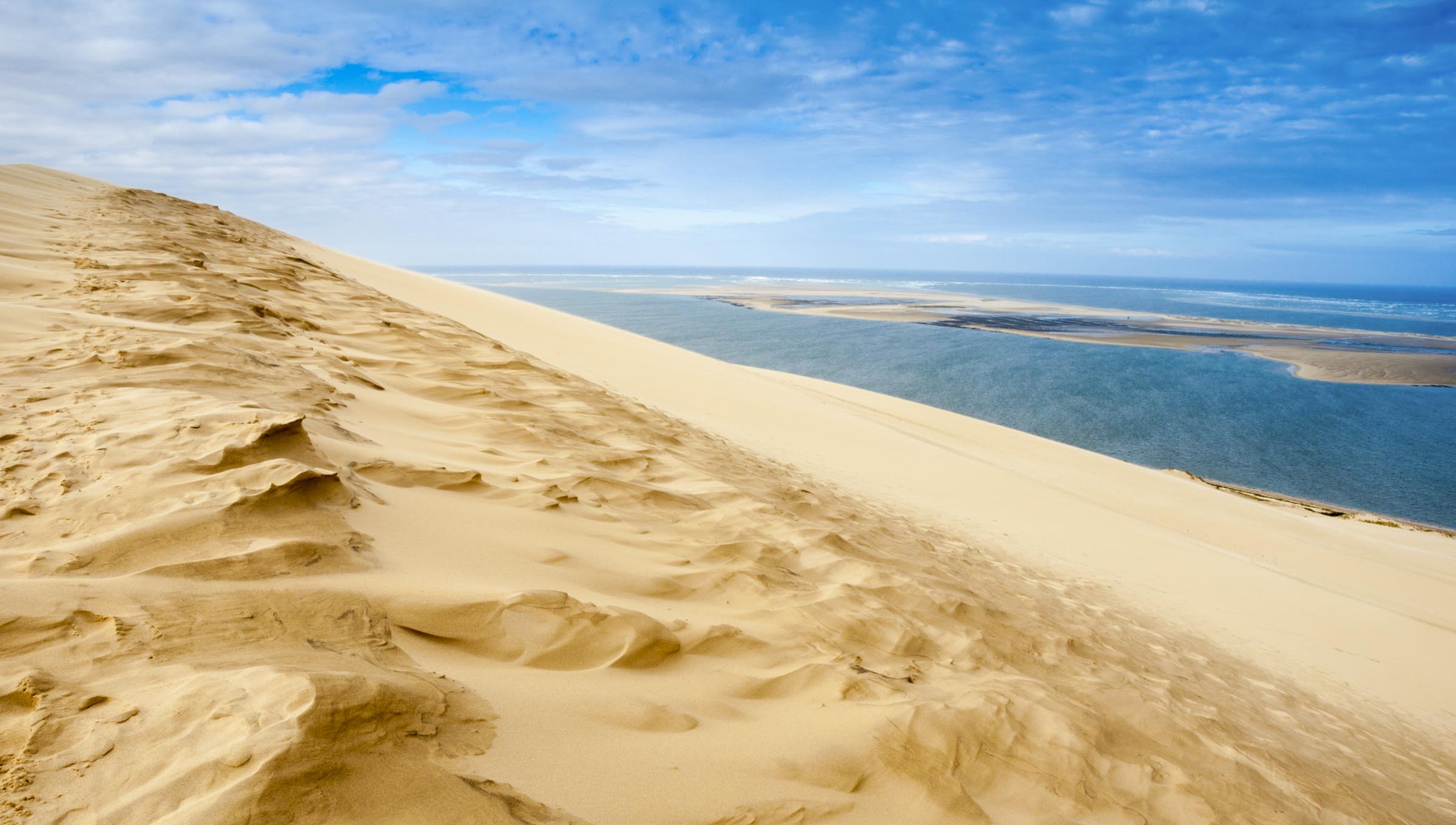 In just two and a half hours via a high speed train from Paris, you can be worlds away in beautiful Bordeaux. Explore the lovely city with its rich history and allure. We recommend discovering Bordeaux with a gourmet walking tour – you'll see all of the fabulous highlights as well as sample some of the region's specialty foods and of course taste wines.
The city of Bordeaux is also a great base for exploring the surrounding countryside. Take day trips to renowned wine regions like the Médoc or Saint-Émilion. Or head west towards the Atlantic to discover the picturesque beaches of Arcachon. Visit the Dune de Pilat, which is the tallest sand dune in Europe. You can spend a lovely Spring Break day on a boat exploring the Arcachon Bay, and even visiting with an oyster farmer for a tasting.
Provence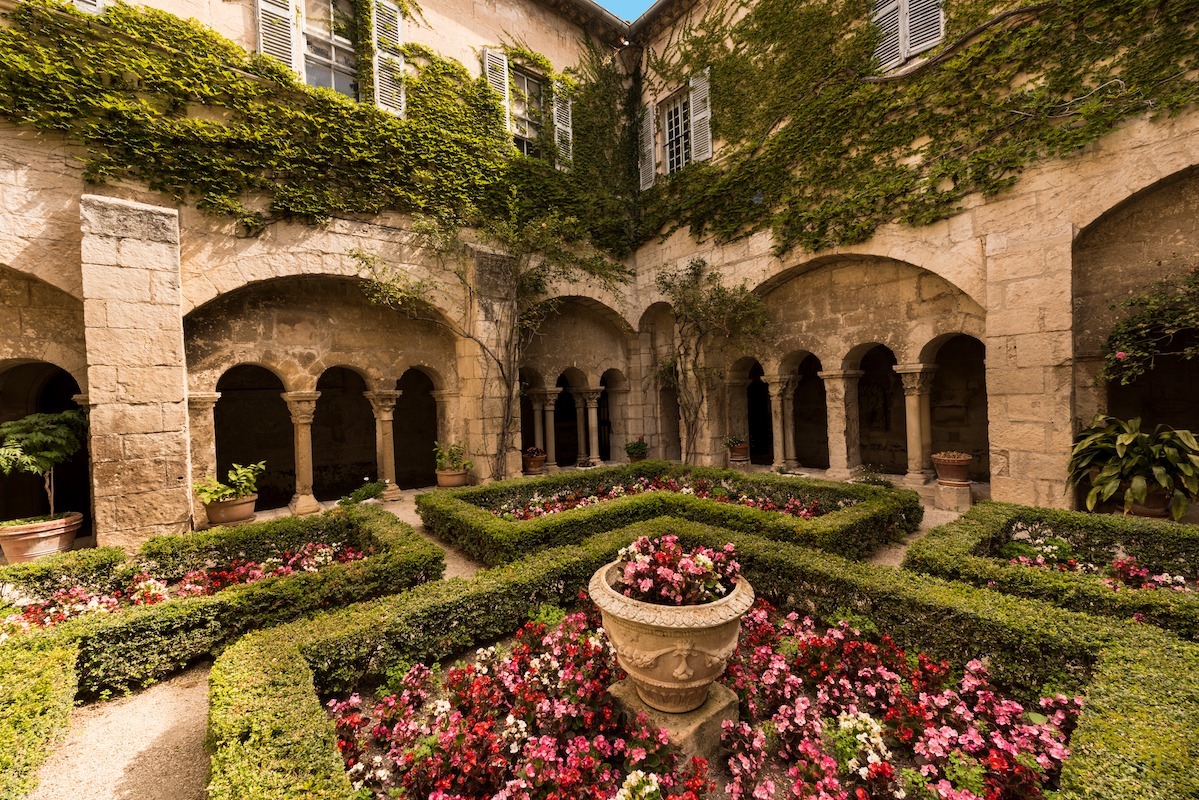 For art, wine, and culture lovers, Provence is a must. Spring Break is a wonderful time to visit before the crowds set in – the area truly feels untouched. Enjoy the relaxing place with great weather, incredible history, and a fantastic art legacy.
Nestled between the sea and mountains, Van Gogh and Cézanne immortalized Provence's beauty on canvas. Throughout the year you'll find striking colors: azure skies, bright pastel facades, and deep purple lavender fields and vibrant yellow sunflowers in the summer.
Wine fanatics can't miss the powerful Côte-du-Rhône reds and the refreshing Aix-en-Provence rosés. History buffs should explore the exceptional Roman ruins in Arles and Saint-Remy, and the Gothic Palais des Papes in Avignon. You'll want to spend as much time outdoors as possible during your stay!
Where to Stay in Provence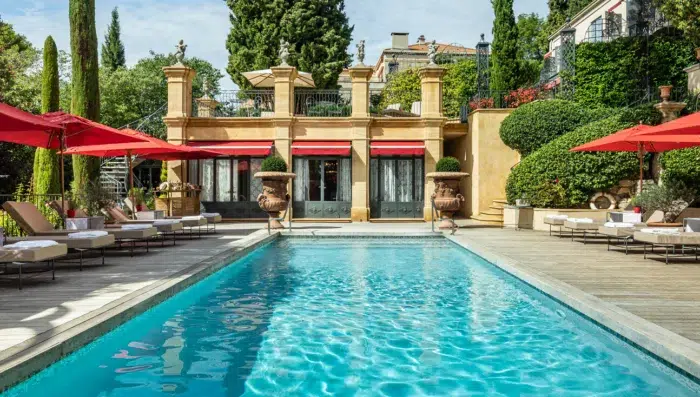 La Villa Gallici

Located in Aix-en-Provence this beautiful 5-star hotel is just a few minutes by walk from the historic center. The elegant design with antique furniture, ornate woodwork, and rich fabrics are a reminder of antiquated days.

There are 23 rooms and suites. The rooms and suites are large, modernly equipped, and offer garden views. Some rooms have a terrace.

The hotel's restaurant offers a gourmet experience. Enjoy seasonal Provençal cuisine under the shade of plane trees. Meticulously prepared by the chef and his team, the dishes are creatively combined with Mediterranean flavors. The discreet service ensures a unique experience for the guests.

Visit the spa and wellness area which offers in-room treatments, a sauna, Jacuzzi, cryotherapy, a tanning cabin, fitness, and a heated outdoor pool.
---
We hope this list of French Side Travel's top Spring Break destinations to visit will help inspire a future trip. We would love to help you plan a dream trip to France in the coming year with a custom itinerary. Some of our favorite regions in France include Bordeaux, the South of France, Normandy, and Paris. Get in touch with a travel designer today to start the planning process!