Because of its proximity to Paris, Normandy is a favorite destination for a short trip for visitors and Parisians alike. With much to see and discover, it pleases a variety of travelers from foodies and history buffs to adventure seekers and those looking for a romantic setting. Read on to discover how to spend a weekend getaway in Normandy.
---
A Weekend Getaway in Normandy
How to Get to Normandy from Paris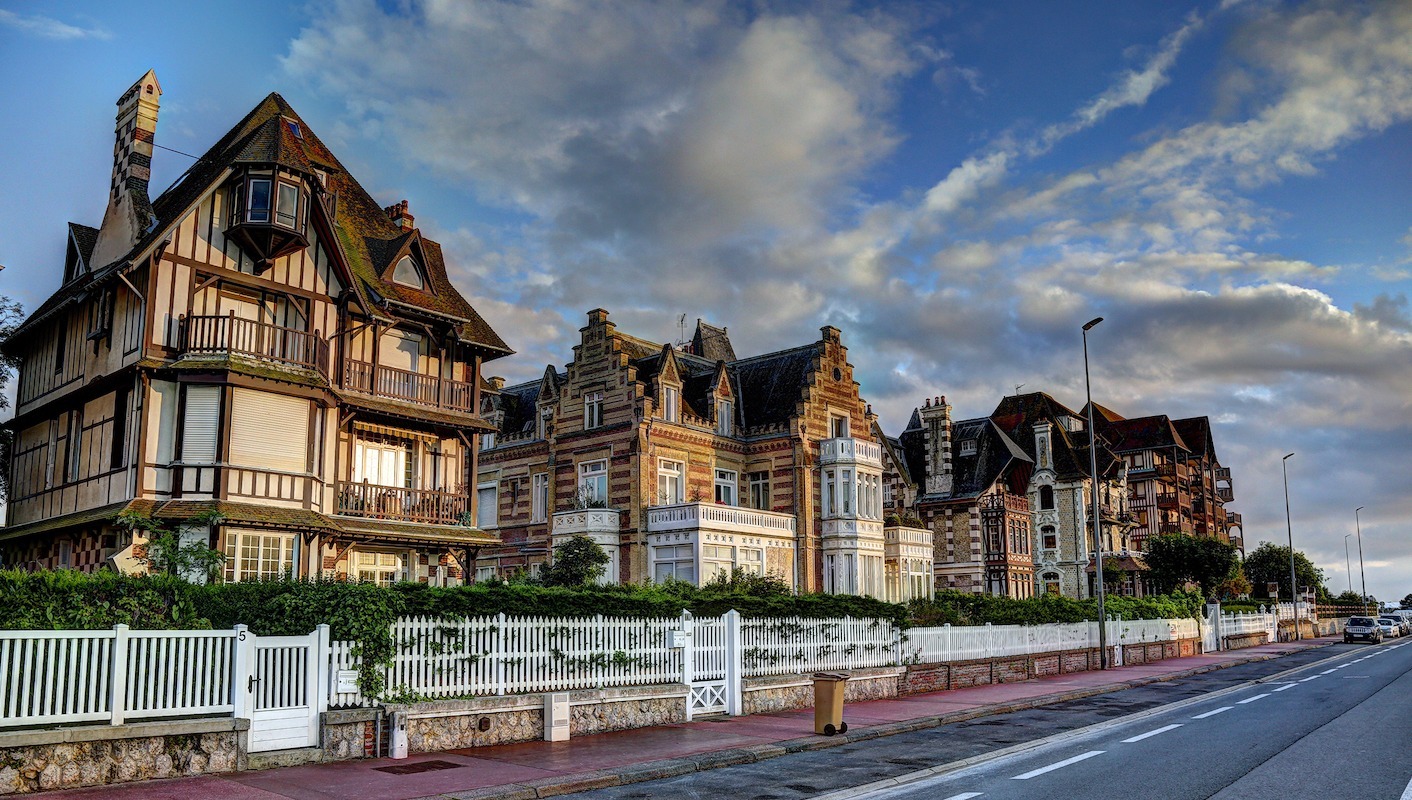 Getting to Normandy from Paris is quick and easy – you can get to many places in under three hours. There are several options: renting a car, taking a train, or having a private driver bring you. We recommend hiring a private driver. It takes the stress out of the journey and you are free to enjoy the surrounding scenery. Our knowledgable private drivers can pick you up from either the Paris airport or city center and take you directly to your destination, or include a stop along the way to see places like the Château de Versailles or Giverny.
Where to Stay on a Weekend Getaway in Normandy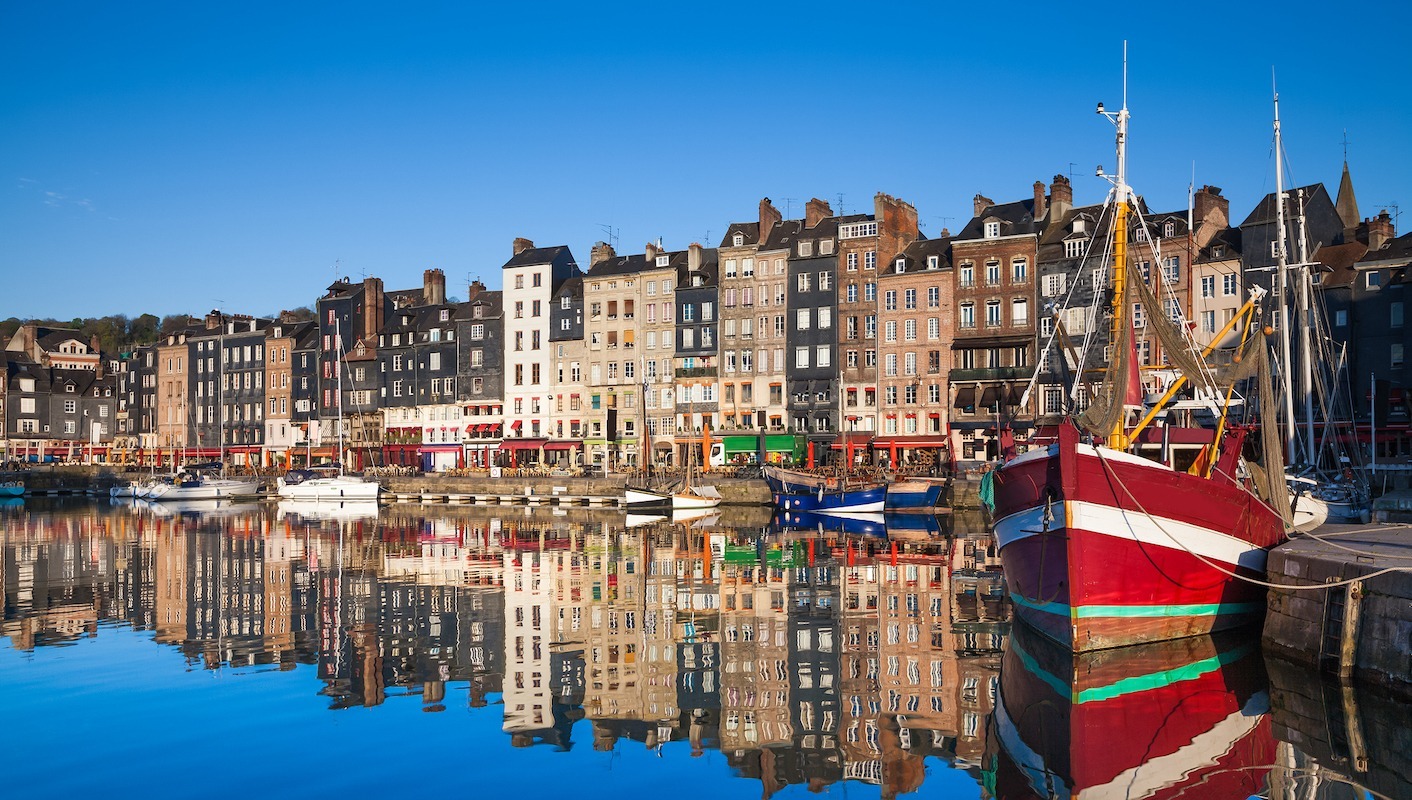 For a quick getaway in Normandy not focused around the incredible D-Day landing beaches and memorials, staying near the Côte Fleurie (Flowery Coast) is a great option. You'll have easy access to wonderful towns like Deauville, Trouville and Honfleur. You'll also be close to places like Rouen and Étretat.
Enjoy the charm of the gorgeous port town of Honfleur. The reflection of the beautiful buildings on the water in the port is iconic. It is best seen in the morning when the water is calm. There are great boutiques and plenty of lively restaurants and cafés to keep you entertained.
The elegant and luxurious Deauville has become a favorite beach destination in France thanks to its white sandy beach and also proximity to Paris. Deauville is home to an American film festival that takes place every September and there are also numerous equestrian events.
Where to Stay in Normandy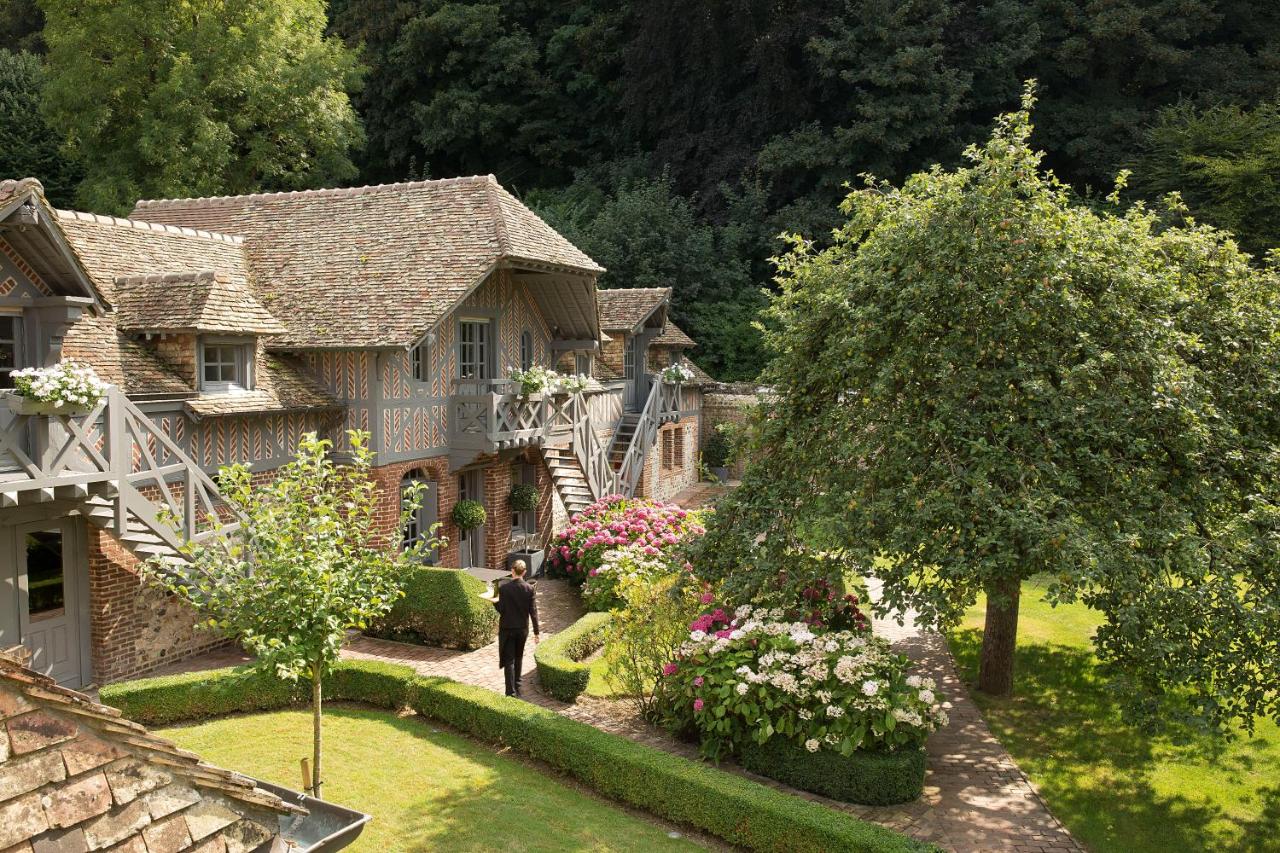 La Ferme Saint-Siméon

This 5-star hotel is a beautiful 17th-century inn located on the heights of Honfleur. It boasts a panoramic view of the Seine estuary, whose lights fascinated the masters of impressionism. Treat yourself to a memorable stay in this unique hotel and catch the ever-changing light of the Seine.

Accommodations, full of history and beauty, are spread over three different buildings. The 34 rooms and suites have been carefully decorated with traditional paneling, oak flooring and noble materials culminating in a refined finish. Each room has a mini-bar, an LCD TV with a DVD player and free Wi-Fi access. The private bathroom includes a hairdryer and slippers.

The spa offers various relaxation and beauty treatments. Guests can relax in the hotel's floral garden and enjoy a drink or dinner on the terrace. The property offers a gourmet restaurant, a bistro, a bar, lounge and smoking lounge featuring numerous impressionist and contemporary paintings bringing back an atmosphere of a bygone era. It's an ideal starting point to discover Normandy.
Day One: Étretat and Rouen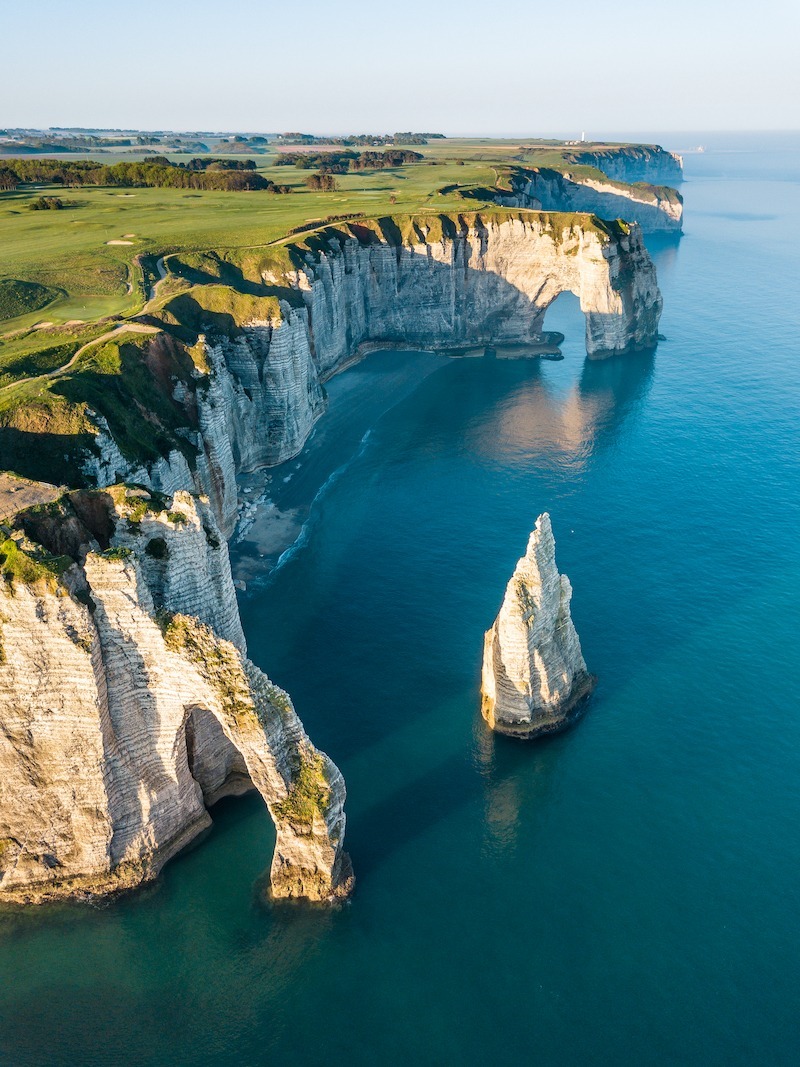 Begin your day with a gorgeous panoramic private helicopter ride to the cliffs of Étretat. After flying over the Estuary between Honfleur and Le Havre, you will fly along the coast until you see the breathtaking white chalk cliffs. These gigantic cliffs are classified as a UNESCO World Heritage Site. They inspired both impressionist painters and writer Maurice Leblanc, who used them as a setting for the intrigues of his famous gentleman burglar, Arsène Lupin.
After the ride, come back to explore the Étretat cliffs on foot and pause for a relaxing lunch with a view overlooking the wonderful scenery.
In the afternoon, discover Rouen, the capital of Normandy. Your private guide will help you discover the highlights of the city that is famous for its Gothic cathedral which inspired Claude Monet's series of cathedral paintings. Discover the Medieval heritage of Rouen as well as the Gothic architecture and the famous Gros Horloge (large clock). The beautiful half-timbered buildings are striking.
Day Two: Private Sidecar Tour to Discover the Cider Road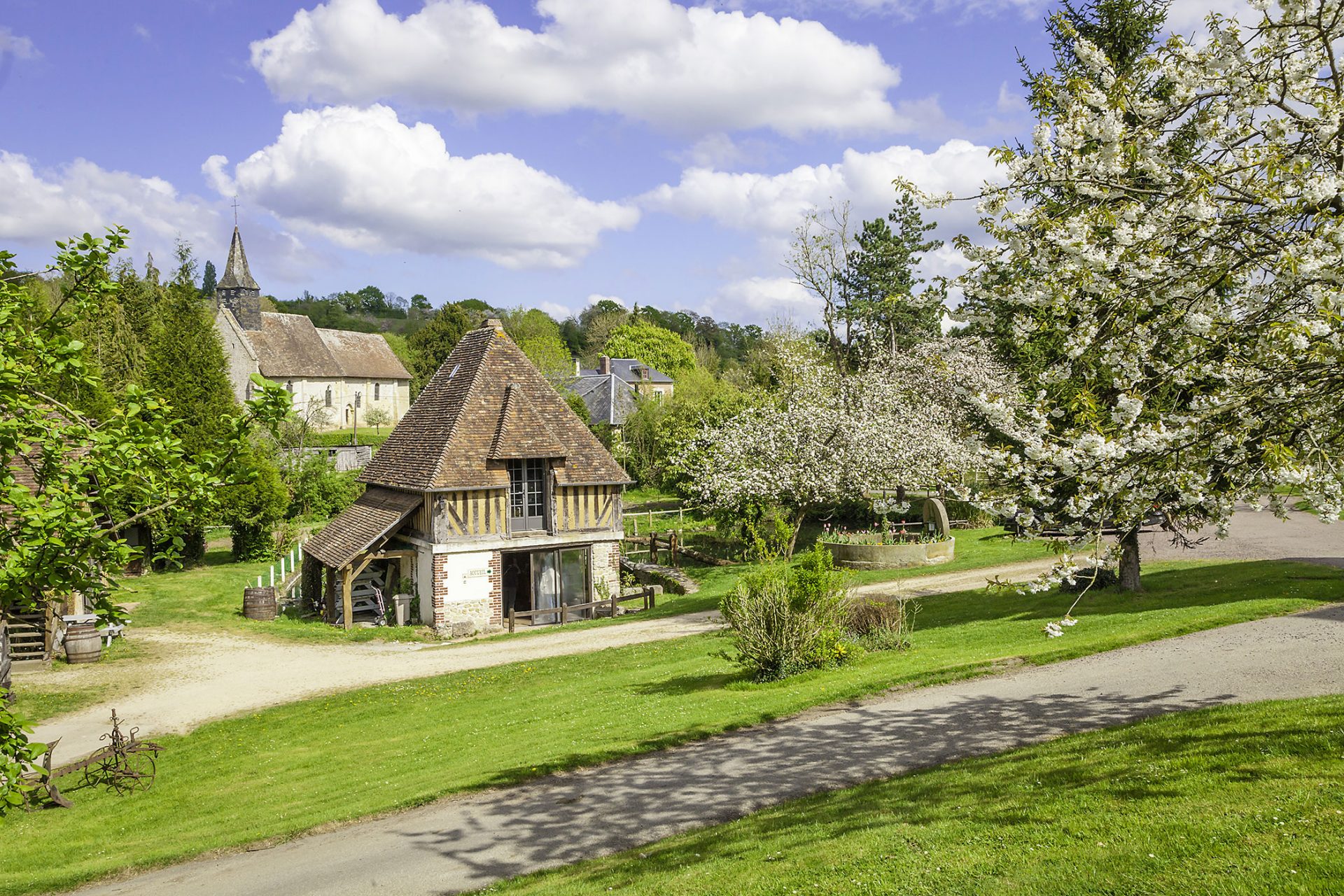 Spend your day embarking on a full-day journey with your "Gentlemen Sider," a retro-looking motorcycle enthusiast, aboard an authentic sidecar that will take you to discover the Pays d'Auge, one of the most traditional regions in Normandy. Throughout the day you will stop for tastings of cider and Calvados, the famous local brandy made from apples.
You'll head in from the coast along winding roads lined with hills covered with apple trees, stud farms, manor houses and farm buildings – picturesque Normandy charm at its best. Visit Beuvron-en-Auge, classified as one of the most beautiful villages in France, and admire its picturesque half-timbered houses. It is only one of many quaint Norman villages you will discover. A sidecar tour of Normandy is a perfect blend of history, scenery, adventure, and romance!
Where to Stay in Normandy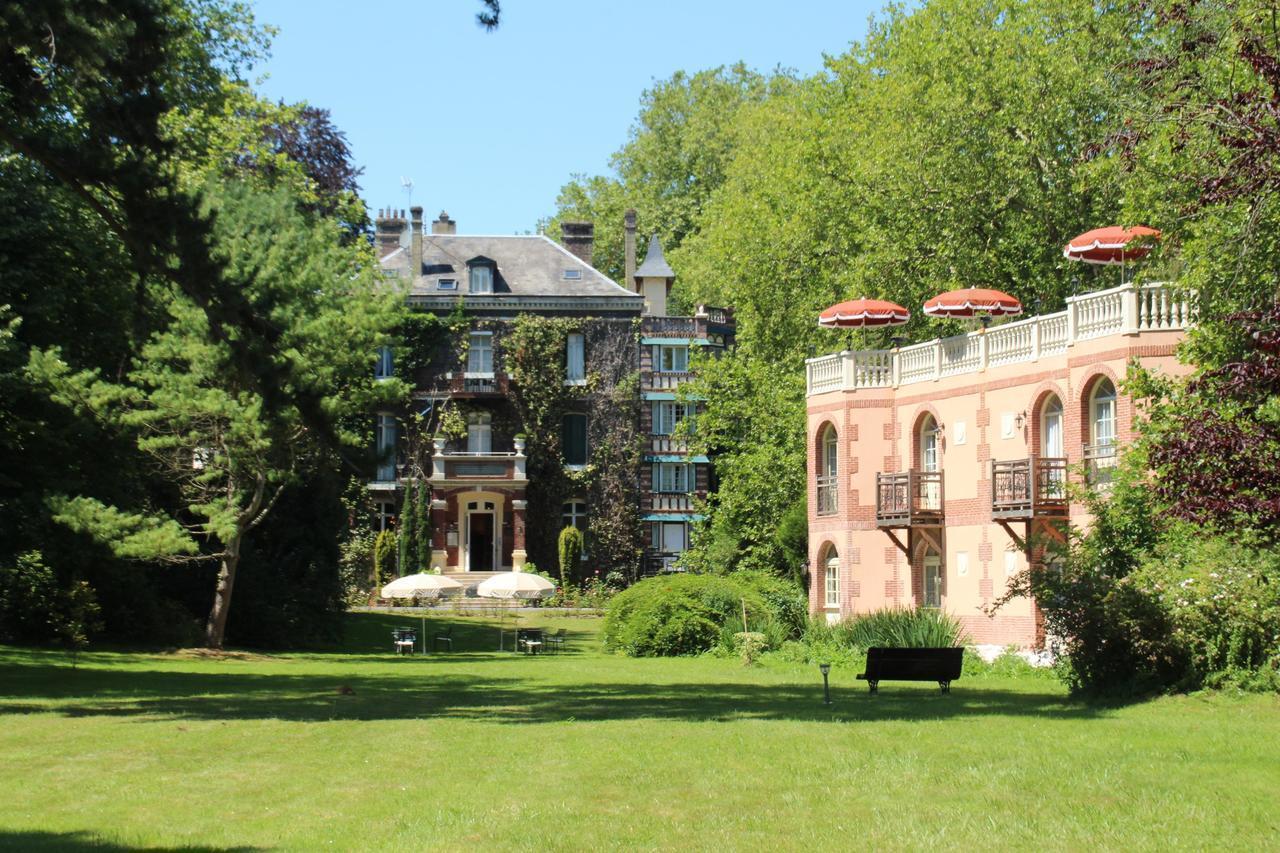 Hôtel Belle-Isle sur Risle

This elegant manor and 4-star hotel built in the 19th century on a tranquil islet surrounded by the peaceful water of the river Risle, looks imperiously over the century-old foliage of a large park.

The rooms and suites are stylishly decorated, each equipped with a safe, minibar and a flat-screen TV. Some have a private terrace, balcony and marble bathroom. Others are communicating and can be transformed into an apartment. Some are accessible to people with reduced mobility. Wi-Fi is free throughout the hotel.

Gastronomic cuisine is served on the Victorian veranda looking onto the park or in the indoor dining room enhanced with paintings and mirrors. It has indoor and outdoor swimming pools, a fitness center and sauna, bikes for hire, small boats, river fishing: this is Normandy's best-kept secret – far from the maddening crowds but close to the outstanding towns of Honfleur and Deauville.
---
A weekend getaway in Normandy is a perfect addition to any Paris trip. French Side Travel would love to help you plan a dream trip to France with a custom, completely tailor-made itinerary. Some of our favorite destinations in France include Paris, the South of France, Normandy, and Paris. Get in touch with a travel designer today to start the planning process.