There's certainly never a shortage of things to see in the City of Light. As the list is ever-growing, French Side Travel is staying on top of the best of the best activities, tours, and accommodations to make your stay spectacular. Read on to discover our list of what to do in Paris in 2023.
---
What to Do in Paris in 2023
Check In at a New Hotel
Treat yourself to an exceptional experience with a stay at one of Paris' best hotels. In France, only a few of the top 5-star hotels are awarded Palace status, which is a distinction awarded to those offering the highest levels of service to their clients. Paris is home to several of the best Palace hotels in the country.
La Réserve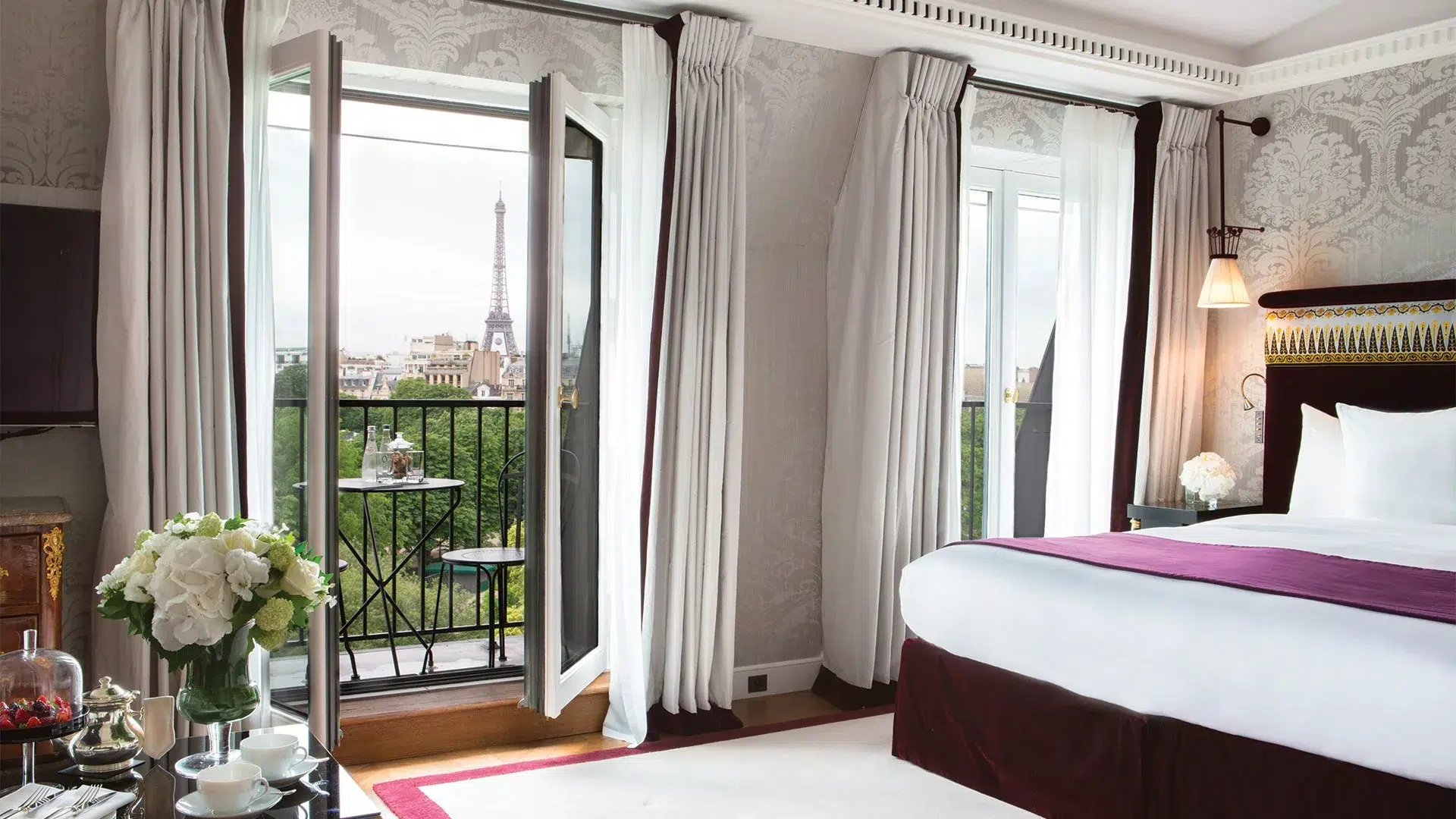 La Réserve is a palace hotel housed in a mansion that dates from 1854. Behind its ruby-red doors, it offers guests a world of Haussmann charm. Rooms have stunning views of Paris's finest landmarks. The elegant and stylish decoration illustrates the mansion's Belle Époque history.
The hotel has 26 suites and 14 rooms that seamlessly combine tradition with modern technology – think pastel tones, Carrara marble bathrooms, a Devon & Devon silver bathtub together with underfloor heating, screens integrated into the mirrors, and an interactive tablet (with a special button to call your butler) – that all provide exceptional comfort for the prestigious clientele. La Réserve is the first palace hotel to offer a personal butler service for every room. This special attention makes guests feel as though they are staying in a private home.
Away from the hustle and bustle of the world's most beautiful avenue, this discrete and spacious establishment also has a private library and a smoking room. Other exclusive amenities include a gym with a personal trainer, a spa with Nescens-Swiss products, and an indoor pool. Awarded two Michelin stars after only one year, the chef translated the excellence of the place into the cuisine. The restaurant serves contemporary French cuisine with Asian influences.
Hôtel Lutetia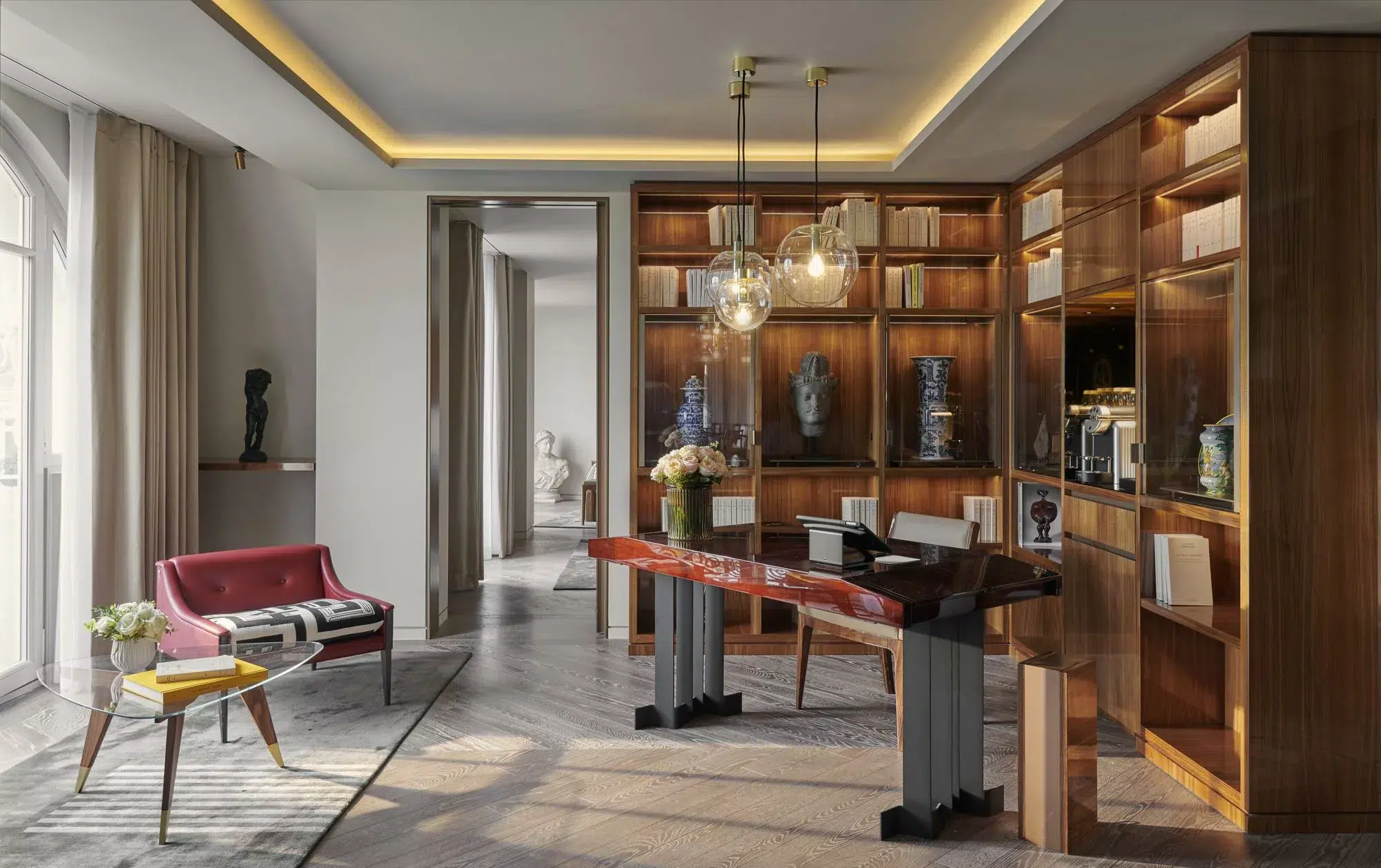 This luxury palace hotel is the only one located on the city's Left Bank and is an iconic landmark situated in the vibrant Saint-Germain-des-Prés area. Originally opened in 1910, the building's design was a daring move from Art Nouveau to the emerging style of Art Deco. Inside, the interiors might remind you of being on a yacht.
The hotel's 184 rooms are equipped with the latest amenities, includidng lighting and curtains are controlled by small wall-mounted tablets. Art Deco furnishings are embellished with Murano glass light fixtures, Hermès jacquard cushions and plush, deep-pile rugs.
The hotel boasts a brasserie with two-level dining area, along with outdoor tables and terraces, in their original 1910 decor. It is a place where guests can discover a menu that mixes the traditional and the modern. The bar, with its long bay windows and regular live jazz, offers an elegant setting and sophisticated cocktail blends.
Unique in the neighborhood, the holistic spa center is dedicated to the guest's well-being and fitness and it also features a 17 meter swimming pool bathed in natural daylight.
Take an Exclusive Cruise Along the Seine River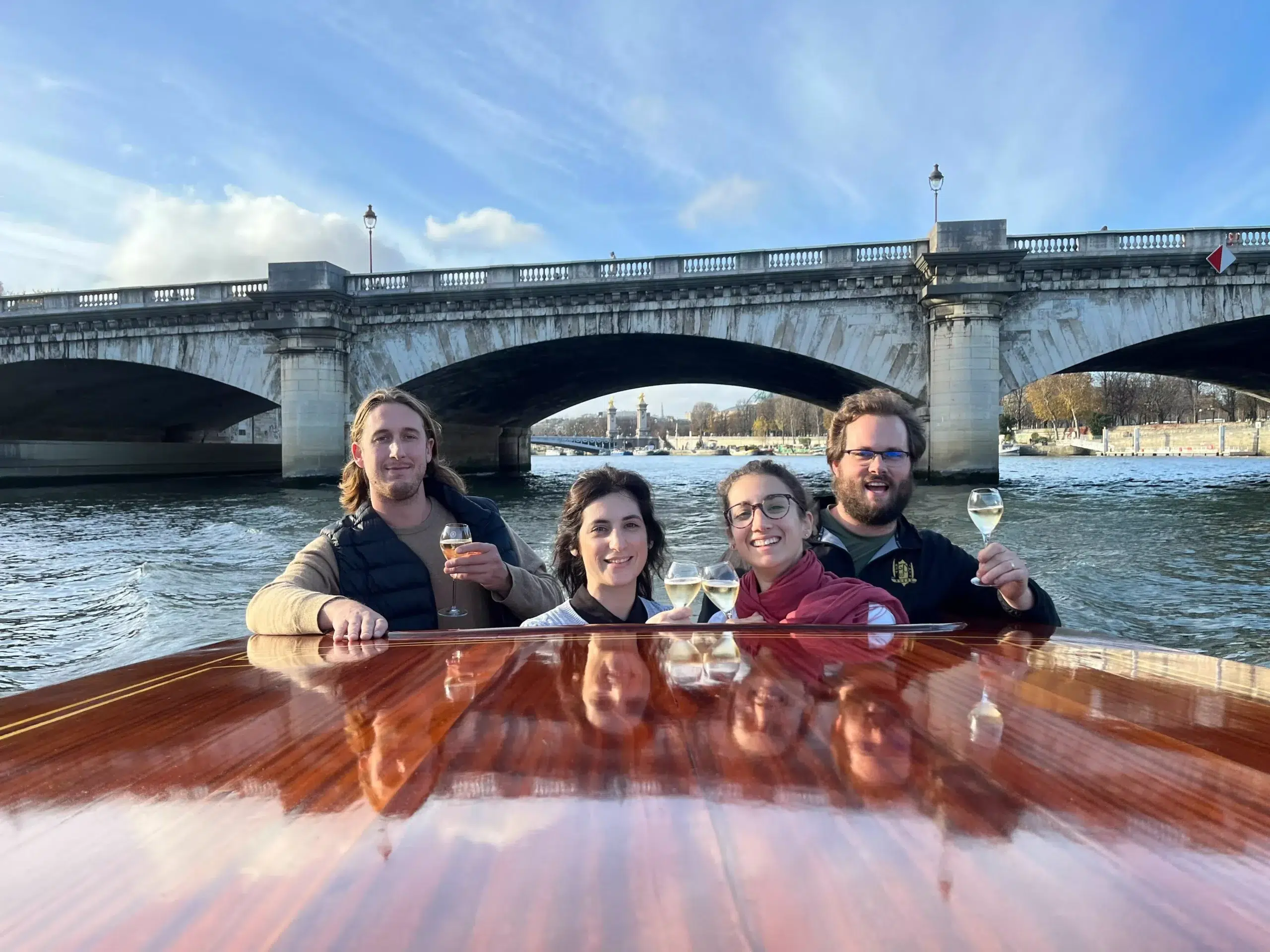 Indulge in a tailor-made private cruise down the most beautiful waterway in the world, the Seine River. You'll see many of Paris' most stunning museums and landmarks from an unparalleled perspective. Your boat is a luxurious Venetian water taxi, custom-built for the Seine River in Venice. It features a private salon with a leather banquette, tinted windows, and a roof that can be open or closed. Enjoy a bottle of Champagne during your memorable and romantic journey in Paris.
If you prefer a lunch or dinner along the Seine, a cruise aboard the Ducasse sur Seine boat is an experience like no other. The electric boat glides in silence along the river. All food is prepared on board, giving guests the opportunity to enjoy the freshest, most delicious food possible in true Ducasse style. Between courses be sure to take an opportunity to walk outside and soak in the views. It's truly a once in a lifetime meal in Paris!
Enjoy Unique Shopping Opportunities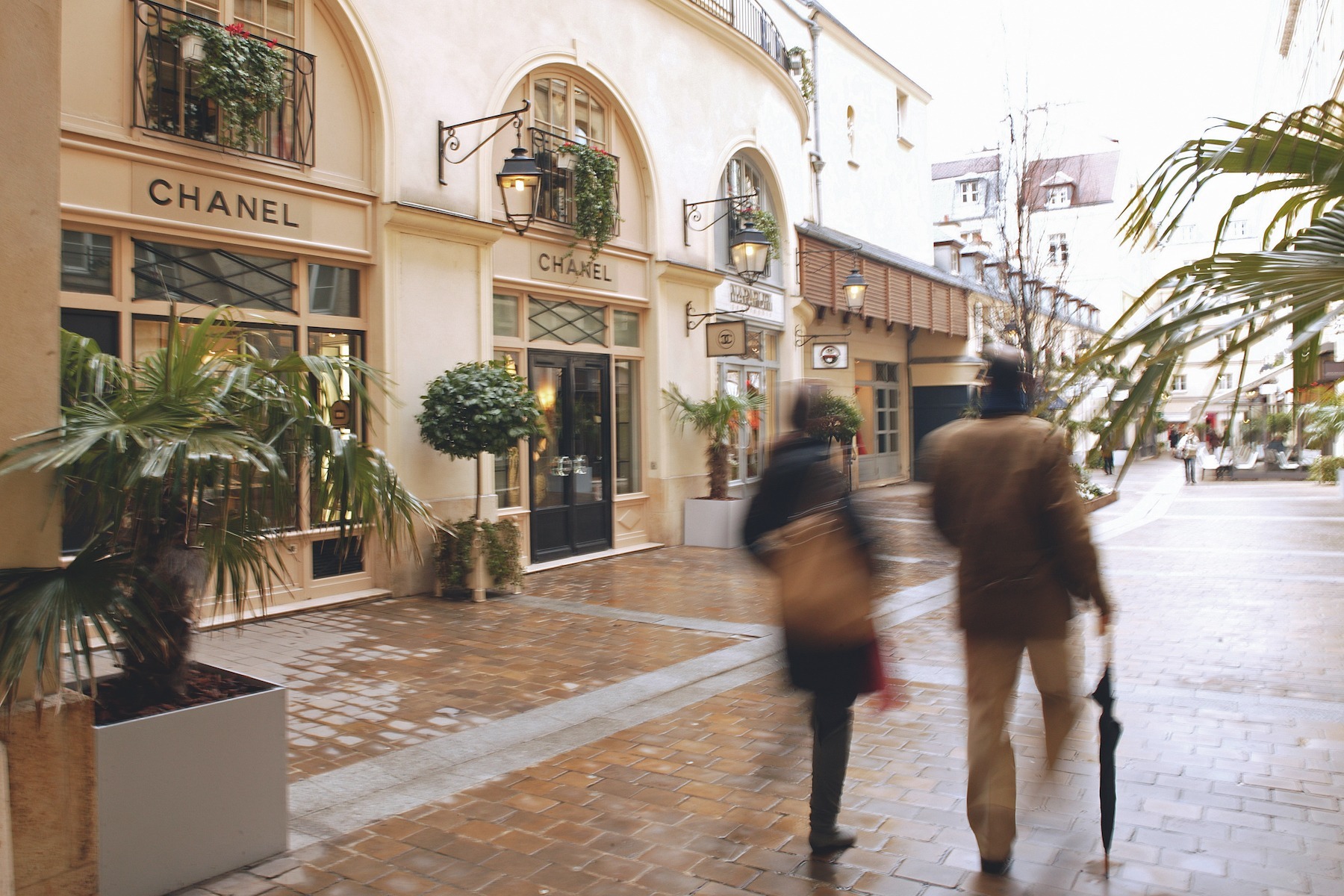 Whether you're interested in fashion, jewelry, or the storied history of the world-renowned designers in Paris, French Side Travel has an experience for you.
The French capital is home to some of the world's most prestigious jewelry designers and houses who draw from hundreds of years of expertise and savoir faire to create truly unforgettable pieces. During your exclusive shopping experience, a stylist will arrange visits in private jewelry salons to help you find that something extraordinary.
If you're more interested in fashion history, take a private guided Haute Couture walk on Avenue Montaigne. You'll trace the history of the most chic avenue in Paris step by step. One of the stories you'll learn about is Christian Dior's, who set up shop in 1947 at 30 Avenue Montaigne. The couturier undoubtedly contributed to the international reputation of Avenue Montaigne thanks to his legendary boutique.
For a very VIP experience, French Side Travel can privatize the boutique of one of the most prestigious brands in Paris. Think Chanel, Dior, Louis Vuitton, and more. This is truly a once in a lifetime shopping experience in Paris!
Indulge in a Foodie Experience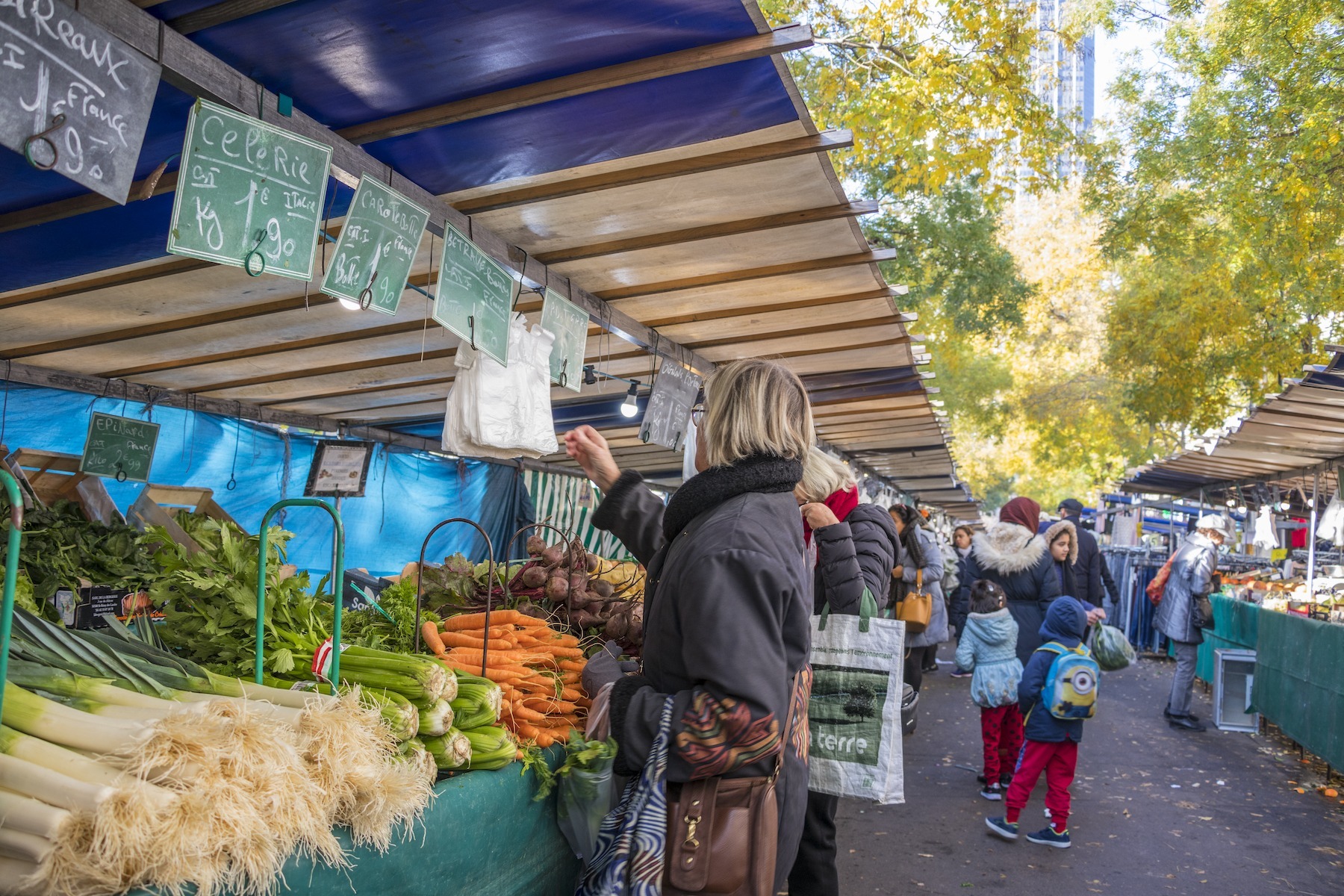 Our list of what to do in Paris in 2023 wouldn't be complete without a food experience. Whether you're interested in chocolate, cheese, Champagne, or food markets there is surely a food tour that will please. Discover a French Side Travel favorite: a private guided tour of French Chef's shops in Paris. Guests will discover the best pastries in Paris and the latest sweet trends from Pierre Hermé, Christophe Michalak, Thierry Marx or Philippe Conticini. You of course will taste their "signature" recipes, a mix between culinary tradition and innovation. During this food tour in Paris you will enter in some Meilleurs Ouvriers de France's shops.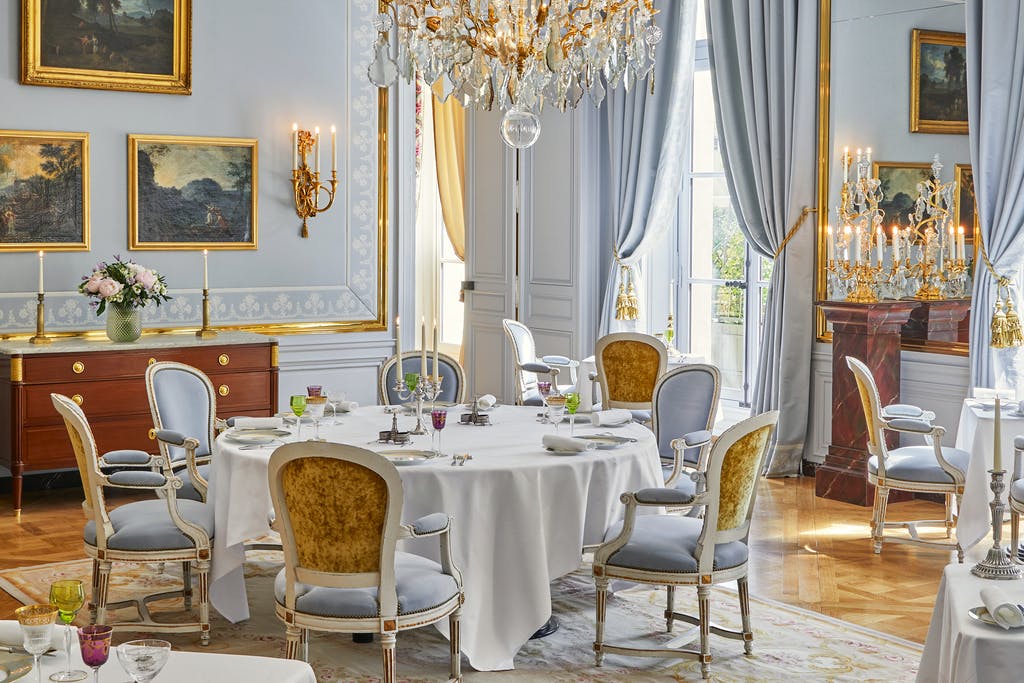 The Feast by Alain Ducasse
Experience Versailles Like Never Before with an Exceptional 12-Course Meal

Have you ever dreamed of living a sumptuous evening like a French King? From the menu to the waiters' attire and the setting to the tableware, everything comes together to make a dinner in the Ducasse salons at the Château de Versailles an experience.

Alain Ducasse carried out careful research and took his inspiration from 18th century menus, yet took a contemporary interpretation of the cuisine. Beyond dinner, it is a genuine experience. Be ready to be amazed by the traditional à la française service, menu inspired by the court with contemporary flavors, tableware from the ancient royal manufacture of Limoges re-edited by Bernardaud, and staff in tailor-made outfits inspired by the 18th century.
---
We hope this list of what to do in Paris in 2023 will help inspire future travel to the City of Light. We would love to help you plan a dream trip to France in the coming year with a custom itinerary. Some of our favorite destinations in France include Normandy, Bordeaux, the South of France, the Loire Valley and Paris. Get in touch with a travel designer today to start the planning process!