Corsica absolutely deserves the epithet "Isle of Beauty".
Liberty | From $2,499 pp
Corsica absolutely deserves the epithet "Isle of Beauty". Enjoy a holiday in a romantic idyllic setting, you will be accommodated in a hotel of a superior category with sea views. Stroll along with quaint mountain villages, medieval citadels, and picturesque port cities. Relax and disconnect on dreamy, white sandy beaches with turquoise waters…
Day by day
Day 1: Ajaccio
Pick Up of your Rental Car at the Airport
At your arrival at the airport, a rental car of category A will be at your disposal allowing you to move freely and comfortably around the island. On the day of departure, return your vehicle at the airport.
Arrival in Ajaccio Ajaccio, the "Imperial City", was founded by the Genoese and has preserved a rich cultural heritage and enjoys a particularly mild climate. With its cobblestone alleys, impressive monuments, and its picturesque citadel, the city is a veritable treasure chest for history and culture lovers. Sumptuous townhouses, palaces, and churches adorn the birth town of Napoleon Bonaparte who is still omnipresent.
Do not miss a stroll through the city's colorful markets.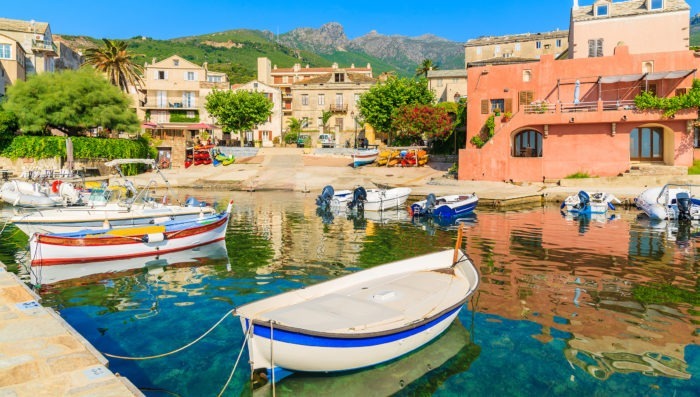 Day 2: Ajaccio
Boat trip
Board for an unforgettable adventure in exceptional catamaran: Etoile Méditerranée.
Evasion, friendliness and guaranteed fun!
Program:
Day: sailing trip in the Ajaccio Bay. Take the captain's place!
Half-day: sailing trip and swim in the crystal waters.
Sunset: watch the sunset and the night colors on the Sanguinaires Islands with a glass in your hand!

Half-day: sailing trip and swim in the crystal waters.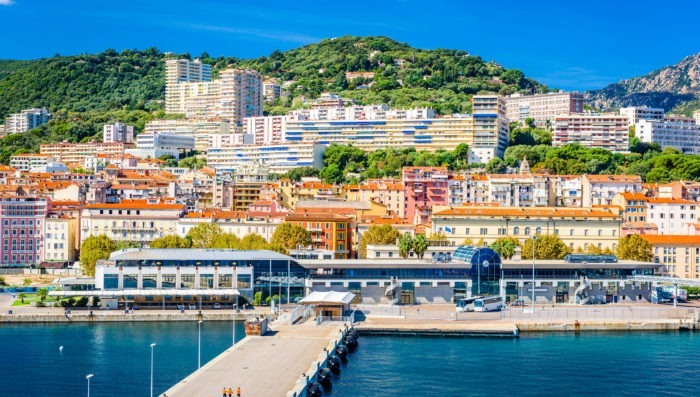 Day 3: Ajaccio
Discover Ajaccio, the "Imperial City"
Ajaccio is the county town of South Corsica. The rue Fesch is a pleasant pedestrian street and the city's main road. You may want to visit the Musée Fesch, a museum of contemporary art which is located in this street. Browse the colorful abundant market, take a stroll through the marina or the picturesque narrow alleys, and immerse yourself in the authentic Corsican art de vivre! The city's most notorious citizen is Napoleon Bonaparte who was born there in 1769.
One of the city's highlights is the Domaine des Milelli. Nestling on the heights of Ajaccio, the property is surrounded by a twelve-hectare century-old olive grove. It is not surprising that Napoleon Bonaparte had chosen this idyllic scenery to set up his country house. Today the property is a public Park offering beautiful strolls. Bonaparte's country house is heritage-protected and therefore not open for visitors.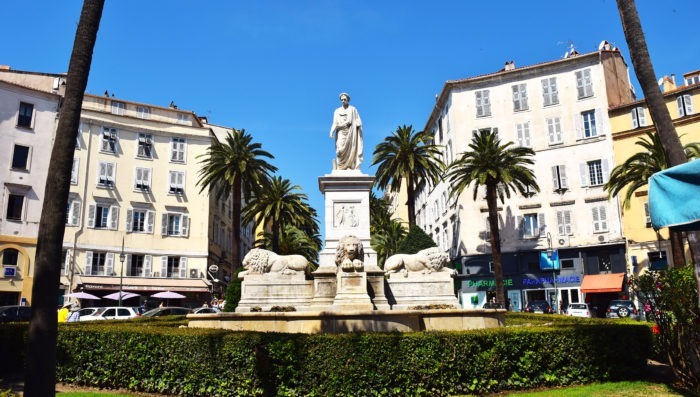 Day 4: Sartène
Take a Tour to the Hinterland and visit the small town of Sartène
Sartène, "the most Corsican of all Corsican towns" offers a stunning panoramic view from the Gulf of Valinco to the massif of the Aiguilles de Bavella. Take a stroll through the picturesque narrow alleys and make a stop in one of the manifold shops offering local handcraft and delicatessen. Most shops propose tastings, why not treat yourself?
One of the town's most interesting museums is the "A Casa di Roccapina" offering exhibitions, shows and interactive activities. Audio-guides in English and many other languages will be at your disposal.
Here you will also find prehistoric standing stones such as menhirs and megaliths.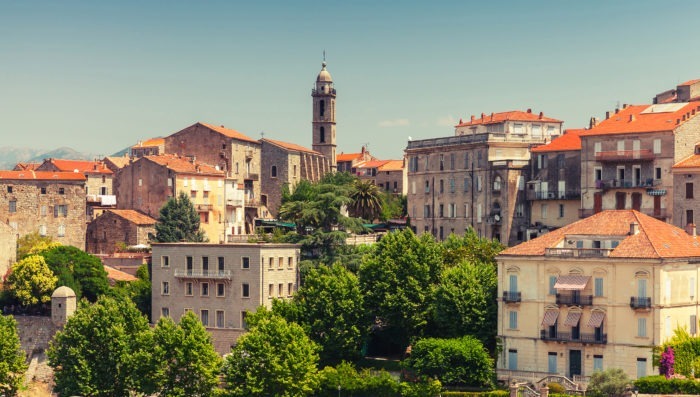 Day 5: Bonifacio
Visit of Bonifacio – the Picturesque Corsican Capital
Benefit from this free day to leave on a tour around the medieval city. Go hiking and enjoy the stunning landscapes. There are several paths that offer spectacular views.
And if walking on foot is not your taste, the city proposes other excursions, e.g. by horse, VTT or quad, which will just as easily make you discover the authentic surroundings. And to be increasingly close to the Corsican culture, visit the small shops that offer fine Corsican products including wines, cheeses, charcuterie, jams, honey, and biscuits. If you like eating you'll love it here.
Suggestion: Dolphin Watching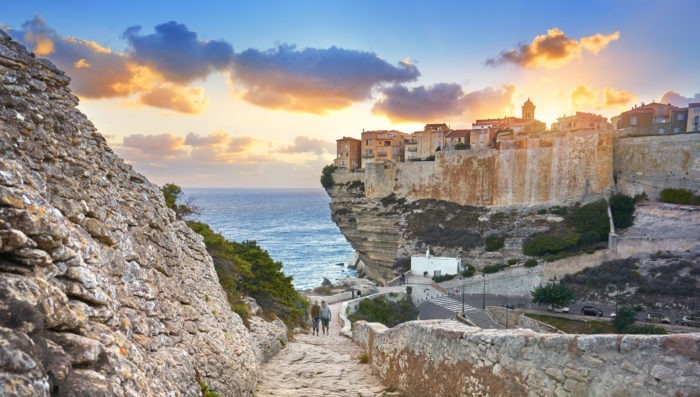 Day 6: Porto Vecchio - Bastia
Stroll through the port town of Porto Vecchio or relaxing Beach Day
The old fishing town of Porto Vecchio ("old port") is situated in the south of the island near the woodlands of Ospedale.
Hidden behind a mountain and therefore not visible from the sea, Porto Vecchio has never shown the typical signs of a Genoese settlement.
Take a stroll along with the old port, and immerse yourself in the Corsican ambiance on one of the many cafés or restaurant terraces.
Nature lovers may want to hike through the nearby Ospedale woodlands.
Do you just want to relax on one of the many spectacular beaches? You will be spoilt for choice!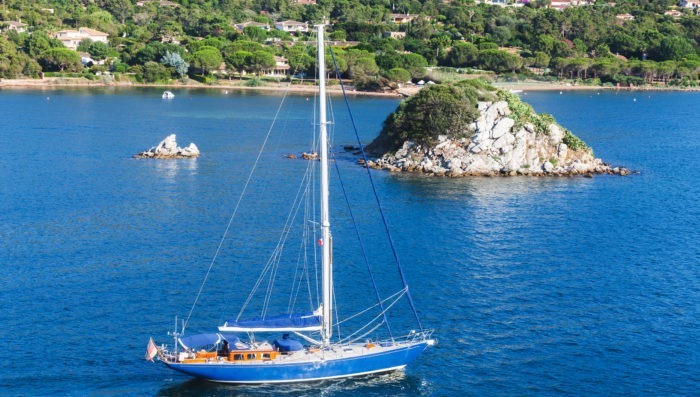 Day 7: Bastia
Discover Bastia
Take a stroll through the pretty alleys bordered by tall townhouses, and immerse yourself in the easygoing Mediterranean ambiance.
You may want to browse around the abundant colorful markets trying cheeses, fish, seafood, charcuterie, honey, olives, wine, and the other regional delicacies.
The old port and the medieval citadel are must-sees are.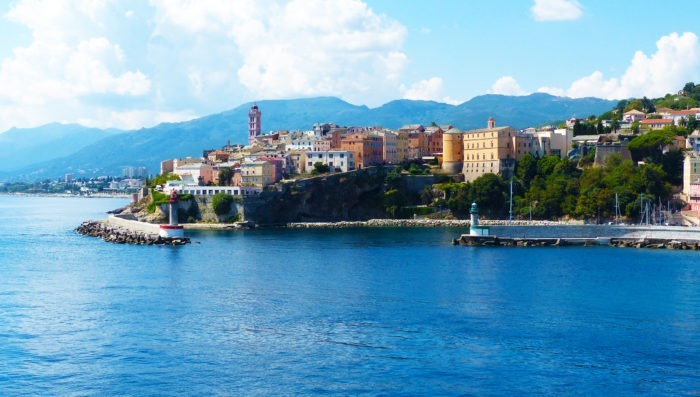 Day 8: Poretta
Trip back to Bastia Airport.
Return your car to the airport.
About This Trip:
Enjoy 24/7 English-spoken telephone assistance while traveling
This itinerary includes transport, activities, guides, accommodations with breakfasts, and other listed services
Price is in USD per person, assuming double occupancy. Note that prices and availability are subject to change.
Customize this itinerary:
Every French Side Travel trip is custom-built for your unique needs and interests. Above is an example of what's possible. If this isn't exactly what you're looking for, contact us today. Put together your dream trip with our travel experts. Handpick the accommodations, guides, activities, and meals that are right for you.
When you book with French Side Travel, you're getting a trip that's as unique as you are. 

Our Favorite Hotels in Corsica
Les Bergeries de Palombagia
Hotel & Restaurant Dolce Vita