Discover Corsica's fun outdoor activities in a fun and family-friendly way!
Premium | From $3,299 pp
See Corsica in a way that will be memorable and fun for the entire family! You'll take a magical trip to the beautiful jagged coastlines, the mountains flowing into the sea, some hidden coves, spectacular beaches, old chapels, and churches... simply the region's beauty will take your breath away. Soak up the breathtaking scenery with regular stops at Corsica's fine vineyards and artisan food producers. Your family won't soon forget this experience on this magical island!
Day by Day
Day 1: Porto-Vecchio
Arrival at your accommodation
After the check-in, you will have the rest of the day to visit the surroundings.
The old fishing town of Porto Vecchio ("old port") is situated in the south of the island near the woodlands of Ospedale. Hidden behind a mountain and therefore not visible from the sea, Porto Vecchio has never shown the typical signs of a Genoese settlement.
Take a stroll along the old port, and immerse yourself in the Corsican ambiance on one of the many cafés or restaurant terraces. Nature lovers may want to hike through the nearby woodland of Ospedale.
If you just want to relax on one of the many spectacular beaches, you will be spoilt for choice!
Overnight stay and breakfast in a luxurious and beautiful 4-star hotel in Porte-Vecchio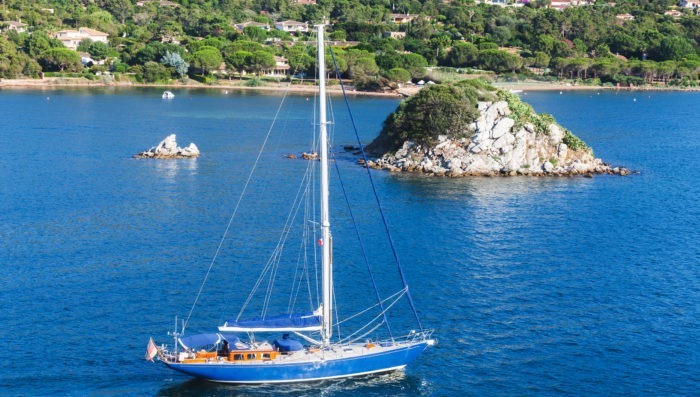 Day 2: Col de Bavella - Levie
English-speaking driver-guide at your disposal for the day

Half-day Mountain Hike through the Regional Natural Park to the "Trou de la Bombe"
Participate in a hike through one of the most fascinating mountain sceneries Corsica has to offer. Via the impressive mountain pass Col de Bavella, you will get right into the heart of the Regional Natural Park. Craggy peaks, mighty cliffs, and wind-bent pine trees characterize the landscape.
Venue and departure time: 9 a.m. in the parking area of the Col de Bavella. Return time and end of our services: around 12 a.m. in the parking area of the Col de Bavella. –
Overnight and breakfast in a family cabane in a beautiful guesthouse in Levi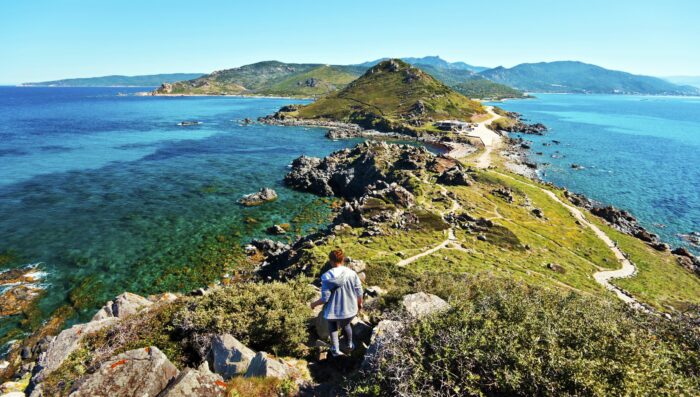 Day 3: Ghisonaccia - Venaco
English-speaking driver-guide at your disposal for the day
Suggestion: Organic farmhouse goat cheese, walks with goats
As a little girl, Audrey Rabineau was already passionate about animals During her holidays in Corsica, she photographed flocks of goats that she came across on hiking trails. Her parents would repeatedly tell her: "When you grow up you'll have your very own farm!" They couldn't believe how right they were!
At 32 years old, Audrey made the move to Corsica. "These animals have always been on my mind," says the young herder. At first, I tried to import the breed, but it didn't work out. If they couldn't come to me, I had to go to them!" Capra Parc opened its doors in 2016 with a 120-strong flock, 60 of which are for milking. "And that's already too much!" Audrey jokes. It's really important to me that each animal has its own space and gets special attention. And that requires a lot of energy!" This energy is obvious when you taste the organic cheeses from Capra Parc.
At the same time, the new farmer is developing parallel activities: walking with goats and an introduction to milking. Because, in Audrey's eyes, passing on knowledge to the younger generations is crucial. Long live Capra Parc!
Overnight stay including breakfast in a charming 4-star hotel on the bank of the river Veechju in Venaco.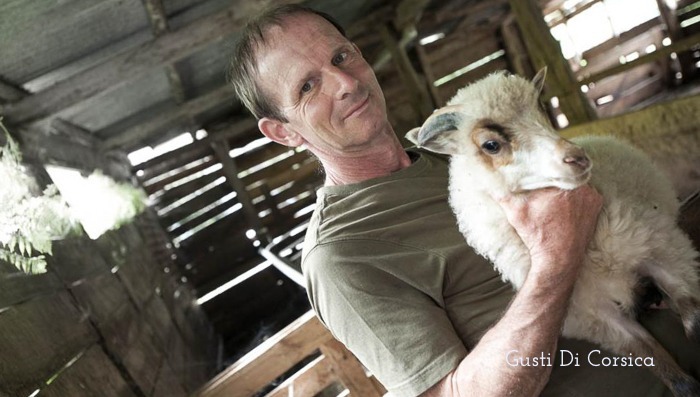 Day 4: Oletta - Saint-Florent
English-speaking driver-guide at your disposal for the day
Fun family rafting near Ponte Leccia (half-day activity)
Embark with our guide and enjoy the first thrills of white water! A captivating and interactive experience in a boat of 8 people.
Take your equipment to the agency in Ponte Leccia. Then, reach the beginning of the activity with the supplier's vehicle (15 minutes drive). Before beginning the activity, a certified guide will brief you about the security and make sure you have all the information to enjoy your activity (about 15 minutes). The activity is about 2 hours. Then, you'll be brought back to the base to give the equipment back.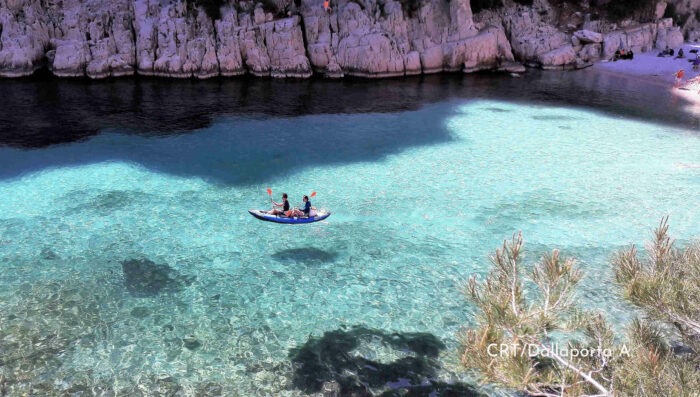 Suggestion: Olive tree and olive oil experience
At the Massaris', everything's a family matter! It all started with Françoise, the head of the family, who owned numerous hectares of almond and olive trees in her native region of Nebbiu. "And at 14 I was in the fields!" Remembers her eldest son, Jean-Laurent. His future seemed all planned out, but in 2001 he chose to set up his own sheep farm. The young farmer didn't take over the orchard until 2015.
First things first: supplementing the two hectares of olive trees that were grafted (using wild olive trees), with an extra two hundred specimens. Now, there's also a new five-hectare plot. Pressed at the Morati mill and bottled on the farm, Jean-Laurent's PDO oil is a universal hit.
But what about the sheep? Still there! Almost 350 of them… And as everything the Massaris do is natural, the little lambs look after the almond trees!
Jean-Laurent's partner, Maria Petra, will soon join him as an associate for a future GAEC (a French producers association). Family obligations!
Overnight stay and breakfast in a sumptuous 4-star Hotel in Saint Florent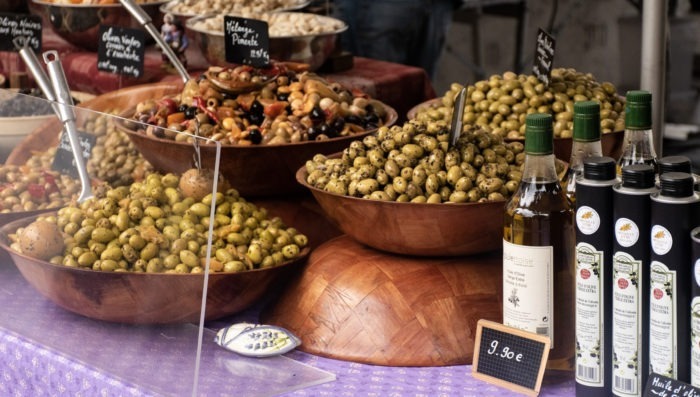 Day 5: Saint-Florent
Suggestion: Discover the beautiful beaches around Saint-Florent
The nearest beach is Plage de la Roya with its fine sand beach and lovely view of Saint-Florent and the Cap Corse.
If you want to avoid the hustle and bustle, can take a boat and discover the more remote beaches Plage de Saleccia with its fine sand beach and crystal-clear water, or the beach Plage Loto.
Overnight stay and breakfast, in a sumptuous 4-star Hotel in Saint Florent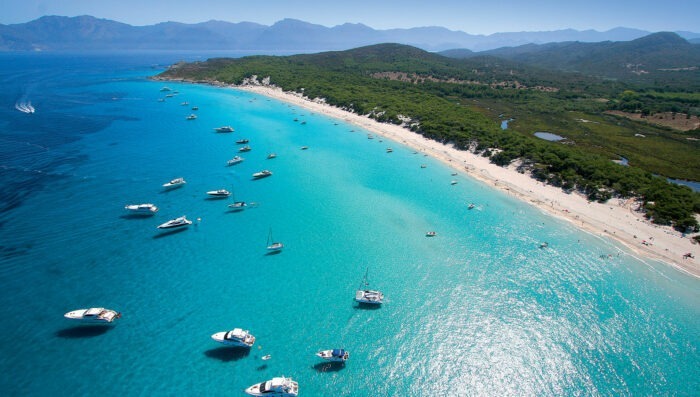 Day 6: Saint-Florent - Cap Corse
English-speaking driver-guide at your disposal for the day
Cap Corse is situated on the northern tip of Corsica. Here you will find the whole spectrum of sceneries the Isle of Beauty has to offer concentrated in one small area.
Abundant with jagged coastlines, mountains flowing into the sea, hidden coves, spectacular beaches, old chapels and churches, towers that still seem to stand guard, picturesque fishing towns, quaint perchedliterally carved into the mountain, the sumptuous so-called "houses of the Americans", mausoleum-like tombs, and lush wineries, the small region's beauty will take your breath away.
Suggestions: Meet the local producers and share the secrets of their "art de Vivre":
Visit a local candied citron producer in Cap Corse
Xavier Calizi discovered a passion for the history of this amazing fruit. A passion and knowledge he wants to share.
"The production process is slow. Sometimes a month elapses between picking and seeing the finished product! But this is the condition governing authenticity, a guarantee of quality for this typical fruit, an icon here in Cap Corse."
To this end, Xavier has prepared a collection of 50 trees that will allow young people to discover, in three years' time, fifteen varieties of "apple tree", the most spectacular being the "Maxima" citron which can weigh as much as eight kilos!
The producer will welcome you to his premises and/or tasting area.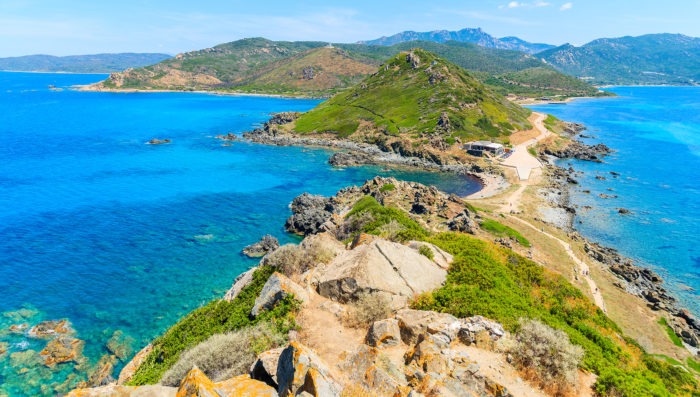 Corsican honey producer visit
Marlène Hahusseau discovered beekeeping in 2011, as part of the "Terra è Natura" environmental association."When I arrived in Corsica twelve years ago, running workshops for children about honey helped me to develop a lot. However, I quickly realized that I wanted to have contact with the bees", recounted Marlène.
In 2014, after a course at Borgo Agricultural Training School, in addition to work experience with professional beekeepers, the young farmer started work on breeding queens. She now has 150 beehives spread across all of Cap-Corse, from Sisco to Rogliano.
"This microregion really is an ideal area for bees, thanks to a large amount of water here", she explained, "I want to make the most of the wide variety of tastes that this environment provides".
In addition, she wants to boost direct sales of honey and the ways that they can be processed. The Miel du Cap (Cap Honey) range now offers "caramiel" (a mix of honey and caramel), "Croque-noisettes" (oven-baked hazelnuts coated with egg white and icing sugar), lipstick, and mother tincture, enriched with propolis.
The producer will welcome you to his premises and/or tasting area.
Overnight stay and breakfast, in a sumptuous 4-star Hotel in Saint Florent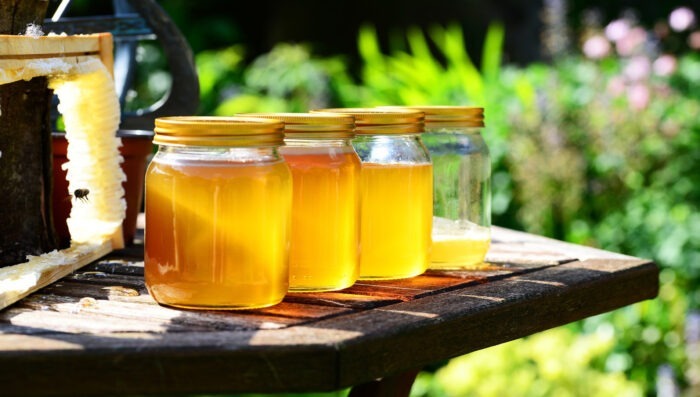 About This Tour:
Enjoy 24/7 English-spoken telephone assistance while traveling
This itinerary includes transport, activities, guides, accommodations with breakfasts, and other listed services
Price is in USD per person, assuming double occupancy. Note that prices and availability are subject to change.
Customize this itinerary:
Every French Side Travel trip is custom-built for your unique needs and interests. Above is an example of what's possible. If this isn't exactly what you're looking for, contact us today. Put together your dream trip with our travel experts. Handpick the accommodations, guides, activities, and meals that are right for you.
When you book with French Side Travel, you're getting a trip that's as unique as you are. 
Our Favorite Hotels in Corsica