From the little black dress to her tweed blazers, Coco Chanel defines luxury. But long before she launched her eponymous label, Gabrielle "Coco" Chanel's beginnings were anything but glamorous. However, these modest roots contributed to her grit and skill. Although Chanel passed decades ago, her legacy lives on in Paris and beyond. We're revisiting Chanel's origins and have rounded up our favorite Chanel-inspired activities in Paris for our fashion-minded travelers.
---
Coco Chanel-Inspired Activities in Paris
Coco Chanel's Upbringing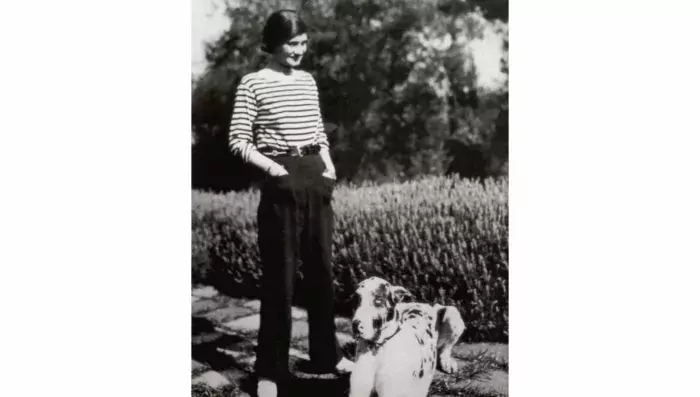 Hailing from a town in the Loire Valley, Chanel spent a notable part of her childhood in an orphanage in Aubazine. And here that she'd learn a skill that would change the course of her life: sewing. Before she achieved fame in haute couture, Chanel had a smattering of odd jobs such as selling hats and singing at a cabaret. Chanel earned the nickname "Coco" from her singing gig, per The Guardian, and clearly, it stuck.
Coco Chanel's Professional Career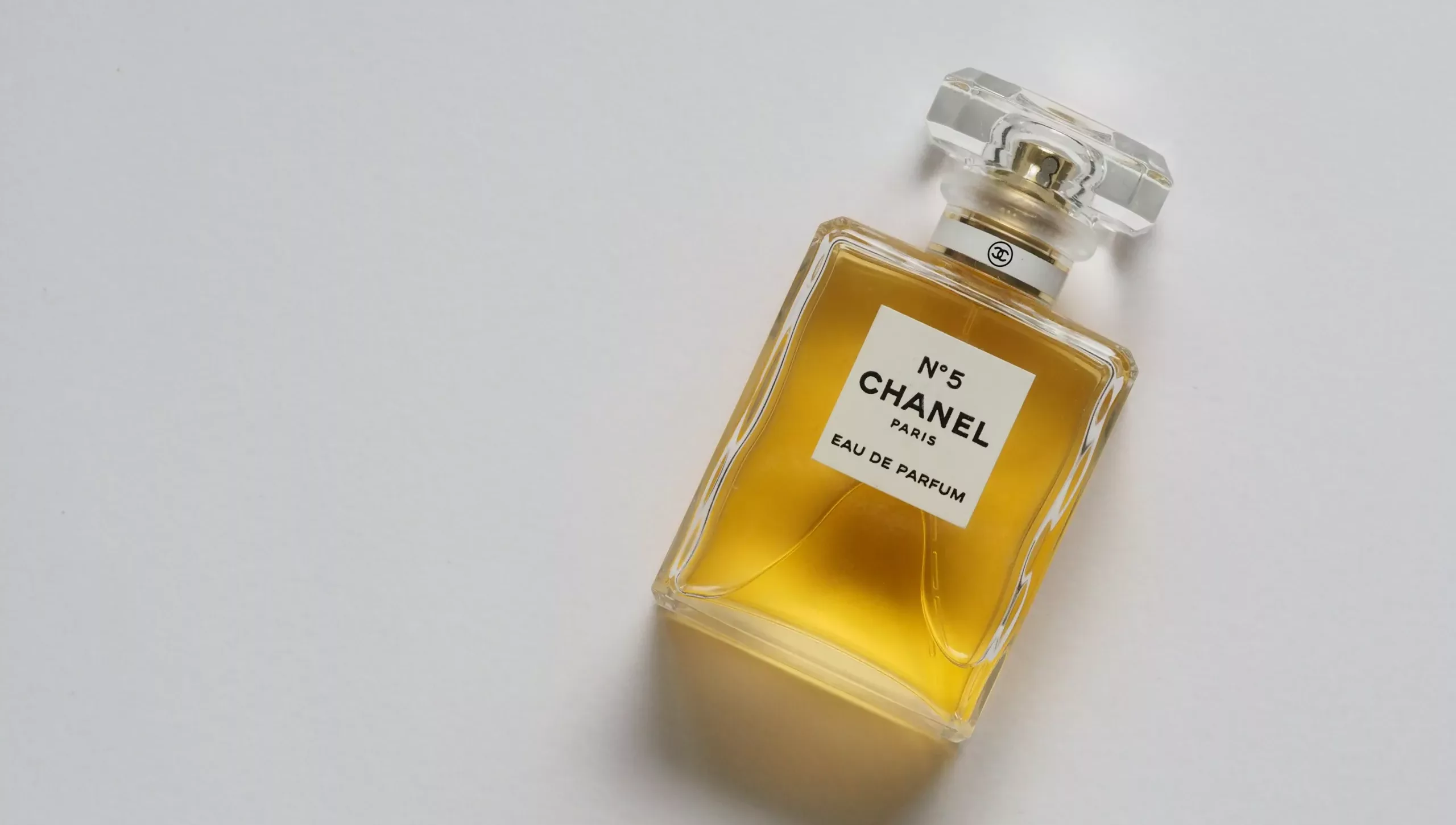 In 1910, she opened her first shop in Paris and later on stores in Biarritz and Deauville, per Vogue. Chanel nixed corsets and instead opted for different fabrics, such as jersey, per the Metropolitan Museum of Art. Jessa Krick writes that Chanel's designs were "simple, practical, and often inspired by menswear, especially the uniforms prevalent when World War I broke out in 1914."
And Chanel's craft prevailed. In 1921, Coco launched Chanel No. 5, a timeless perfume that still remains a staple more than a century later. In 1926, Vogue labeled her LBD as "The Chanel 'Ford' — the frock that all the world will wear." Chanel's designs expand far beyond the borders of France. In 1963, on the day of her husband's assassination, Jackie Kennedy donned her infamous Chanel pink suit.
But Coco's life wasn't always magnificent. From her absent father to her questionable affiliations, her story is not without stain. During World War II, Coco was romantically involved with a Nazi officer, per PBS.
Former editor-in-chief of Harper's Bazaar hits the nail on the head: "Chanel's aesthetic may be black and white, but her life is filled with shades of grey," says Justine Picardie in a BBC article. Despite her acquaintances and life choices, Coco Chanel remains a pioneer in the fashion industry and has shaped haute couture as we know it.
If you're interested in discovering more about the life and legacy of this designer, here are several Chanel-inspired activities in Paris.
Personal Shopping at the Chanel Salon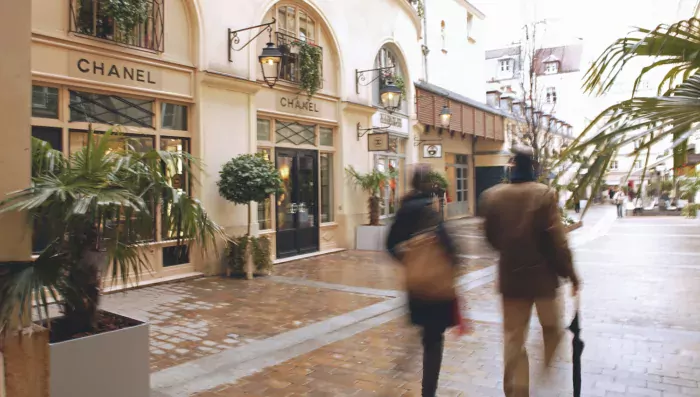 France's capital is home to the Paris Fashion Week twice each year. Haute couture is sewn into the fabric of French history, with Coco Chanel being one of its trailblazers. During your visit to Paris, indulge in a personal shopping experience with some of the finest brands. On your private shopping experience to salons including Chanel, your stylist will help you find something that's just your style. You can learn all about the legacy of Chanel and bring the perfect souvenir back home.
Private Guided Walking Tour to Trace the History of the Chanel Brand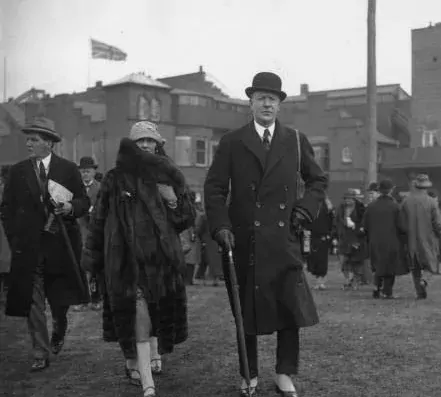 At French Side Travel, we cater to fashion aficionados. If you're interested in uncovering the origins of Gabrielle Chanel and her fashion label, we'll organize a private guided walking tour. Your guide will meet you at la Place Vendôme in front of the Ritz hotel. You'll uncover the secrets behind the Rue Cambon, the Parisian address where Coco set up shop in 1918 before moving to the Ritz on the Place Vendôme where she died in 1971. Your guide will also explain Coco's legacy that lives on in her brand today under the direction of Virginie Viard, the new designer of Chanel.
Stay in the Coco Chanel Suite at the Ritz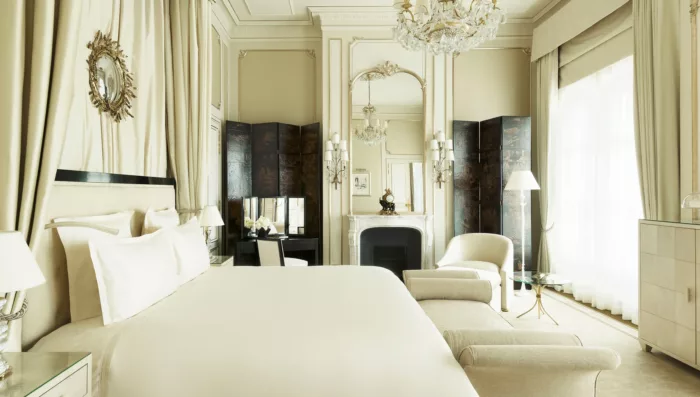 In 1937, Coco Chanel moved into her apartment at the Ritz Hotel, just a stone's throw away from her storefront. She kept this suite for more than 30 years. Today, you can stay in the Coco Chanel Suite, a space of more than 2,000 square feet featuring its regal decor and steam room. You can sip on your morning café as you overlook the Place de Vendôme.
Visit the Palais Galliera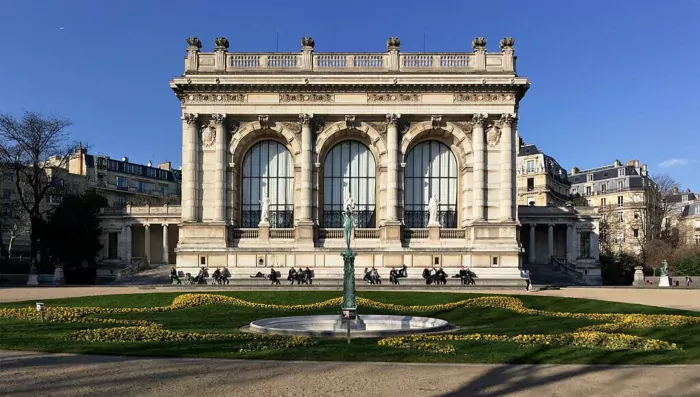 Coco Chanel isn't the only designer to have made her mark on French haute couture. From Christian Dior to Jean-Paul Gaultier, Givenchy to Hermès, France boasts a decorated heritage in the fashion industry. A trip to the Palais Galliera will introduce you to nearly 200,000 works of clothing, photos and accessories attesting to this fact. A visit to this fashion museum will allow you to admire the craftsmanship of pieces from designers including Chanel. You can also participate in the museum's workshops on topics such as sportswear since the 1700s.
Long after her death, Gabrielle "Coco" Chanel's legacy lives on in Paris and beyond. We've rounded up our favorite Chanel-inspired activities in Paris and are ready to help you plan your itinerary.
Where to Stay in Paris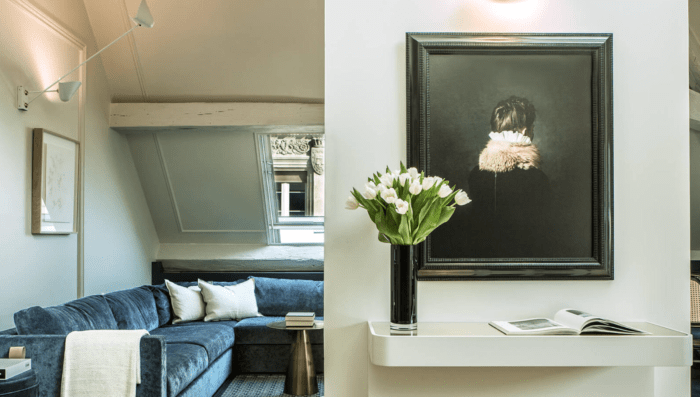 Maison Armance
Located on the same street as the House of Chanel, this four-star hotel oozes luxury. Maison Armance is inspired by French writer Stendhal, who lived here in the 1800s. Enjoy a stay in one of its chic rooms and feast on a classic French breakfast in your room. The hotel is decorated with artwork by Lauren Collin and Laurent Letourmy and will be sure to inspire you as you discover Rue Cambon and its surroundings.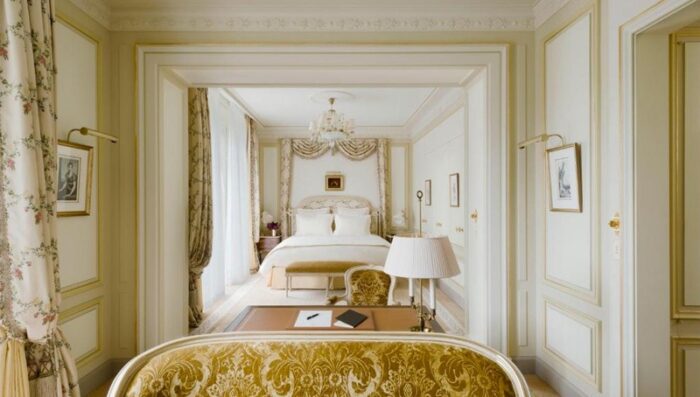 Le Ritz Paris
The former residence of Coco Chanel, le Ritz Paris is sure to impress with its regal rooms marked by chandeliers, crown molding and luxurious fabrics. This five-star hotel offers several suites inspired by important figures including Coco Chanel, Marcel Proust and Ernest Hemingway. The hotel also offers cooking classes, spa services, Sunday brunch, and a gourmet menu under the direction of Chef Eugénie Béziat.
---
Learning about the legacy of Chanel is only the beginning of Paris history. Take a look at some of our history-focused tours in Paris: A Historical and Cultural Escape to Paris and Luxury Trip to Paris, Normandy, and Loire Valley. Need some help planning your trip?