Yves Saint Laurent, Chanel, Dior. Not only have these French designers made their mark on closets across the globe, but they've also appealed to our sense of smell in the perfume-making industry. Before leaving the house in the morning, we often give ourselves a little spritz of our favorite perfume or cologne. Albeit a simple gesture, this custom of perfuming ourselves dates even long before Coco created her iconic Chanel No. 5. We're sharing the history and the secrets behind French perfume making that lie in the southern town of Grasse.
---
The Secrets of French Perfume Making
History of Global Perfume Making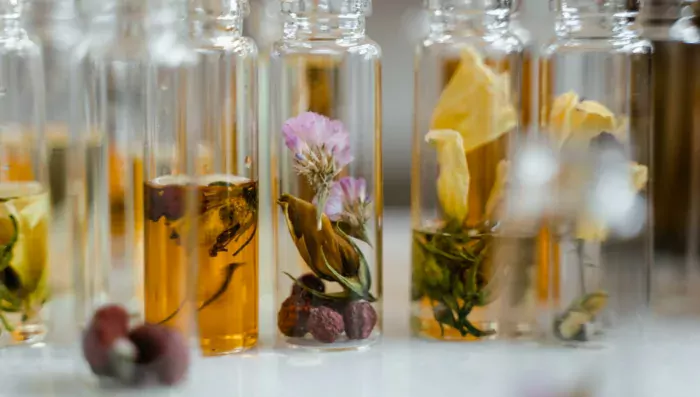 Long before electricity, indoor plumbing and even France's first Republic, perfume existed and played an integral part in the culture. To understand the history of perfume, we must travel back to the Middle East, namely Egypt, around 7000 B.C., where archaeologists have uncovered perfume and cosmetic vases, according to the Museum of Grasse.
Biblical literature shares the story of Mary Magdalene pouring expensive perfume on Jesus' feet. Researchers have tried recreating Mendesian perfume, which was popular during the time of Cleopatra, according to Smithsonian Magazine. Millennia later, our perfume-making techniques and conservation has changed but have reigned in pop culture all the same.
History of French Perfume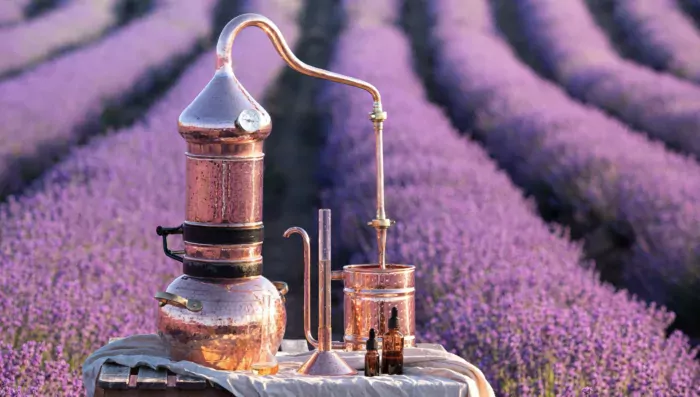 The country of France is filled with fragrances: from idyllic lavender fields to sweet honey, French nature is to be experienced with each sense.
The southern French town of Grasse is home to the International Perfume Museum. The museum was inaugurated in 1989 and details the history and craftsmanship of the perfume industry. Although Grasse is now known as the global perfume capital, it wasn't always recognized for its pleasant fragrances.
During the Middle Ages, this French town was known for its leather making, and glove makers tried to fight off the bad odors of dead animals, according to an article in NPR. "The tanners switched to full-time perfume making after taxes on leather rose too high," says Eleanor Beardsley in her article. "The hillside springs they once channeled to clean the hides were instead used to distill perfume and water the fields of flowers."
Later on, perfume would also prove to be political. Born in the late 1800s, François Coty launched his perfume manufacturing business and went on to use these profits to support his newspaper ventures promoting his right wing political agenda, according to Britannica.
Visiting the Perfume Capital Today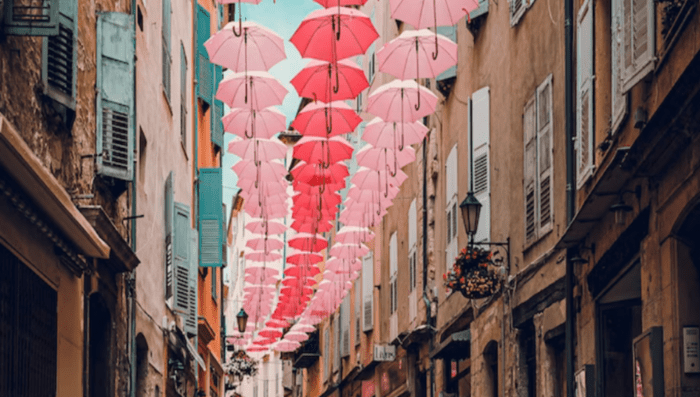 If you're interested in discovering the perfume capital of the world, a trip to Grasse is a must. Grasse is about an hour's drive from Nice and about a 30-minute drive from Cannes. This town of about 50,000 inhabitants has darling streets to be discovered as well as restaurants and cultural sites. We'll organize your visit to the International Museum of Perfume in Grasse to truly take in all this region has to offer. You can also visit the Fragonard's Perfume Museum, which features antique perfume pomanders and paintings.
Make Your Own Perfume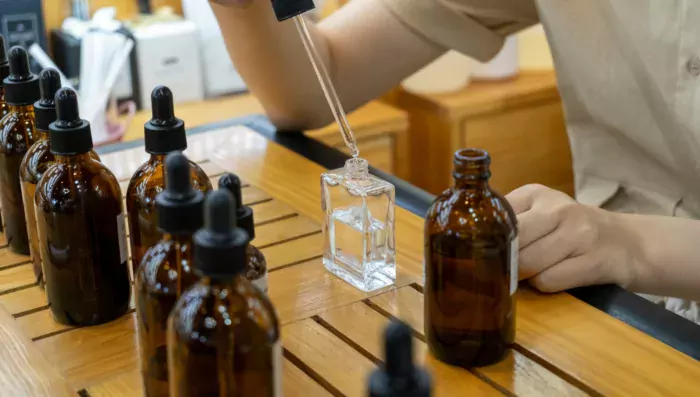 But perhaps you'd like a more hands-on experience. French Side Travel offers private perfume-making workshops in Grasse. Your Maître-Parfumeur will explain the ins and outs of perfume making in her lab and help you create your own special concoction among dozens of different scent choices. Your one-of-a-kind formula will be safely stored so that you can re-order it. Whether you prefer notes of jasmine or bergamot, floral or citrus, the choice is yours.
Where to Stay near Grasse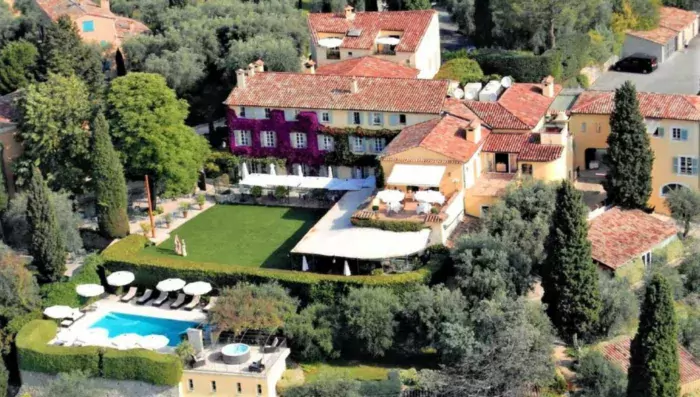 Bastide Saint Antoine
Whether you prefer country charm or modern style, Bastide Saint Antoine has the perfect place for you to rest in one of its 16 rooms after a full day of exploration. Located in Grasse, this 17th century Provençal home-turned-hotel also offers an exquisite dining experience under the direction of chef Jacques Chibois. Soak up the tranquility of a meal on the terrace overlooking this ravishing region.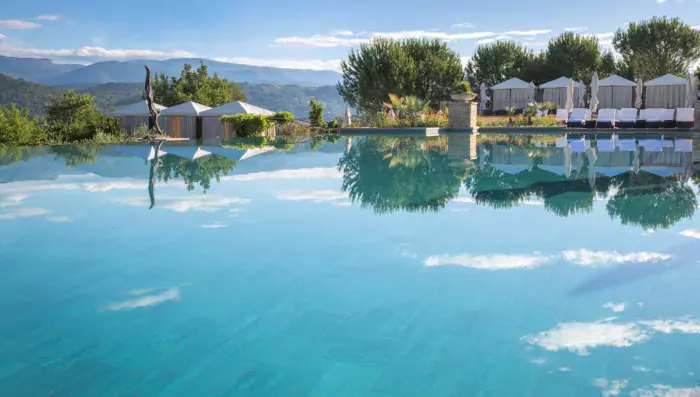 Terres Blanches Hotel
If you're longing for a luxury getaway in Provence, Terres Blanches Hotel has your name written all over it. This five-star hotel in Tourrettes offers a collection of suites and villas where you can truly unwind. Its Terre Blanche Prestige Villa offers cozy king-sized beds, private terrace, hot tub and home cinema room. You can also take a dip in one of its four pools or play a round at its golf club. From body treatments to facials, Terres Blanches' spa will allow you to indulge in some relaxation. The hotel also has a Kids Club, with special activities for children between the ages of 2 and 12.
---
Ready to inhale southern France for yourself and experience the ? Us too! Be inspired by some of our top winter tours: The Best of The French Rivieras History and Culture in a Week and French Riviera Highlights. We're ready to help you plan the most magical trip.
Need some help planning your trip?