Fall in France brings out some of the best of the country from the crisp weather and stunning fall colors to special seasonal foods and more. It truly is a wonderful time to visit and you can't go wrong with almost any region. We've identified some of our top picks for what to see and do during fall in France in 2022.
---
Fall in France 2022: What to See and Do
Normandy: Authentic Cider and Cheese Tour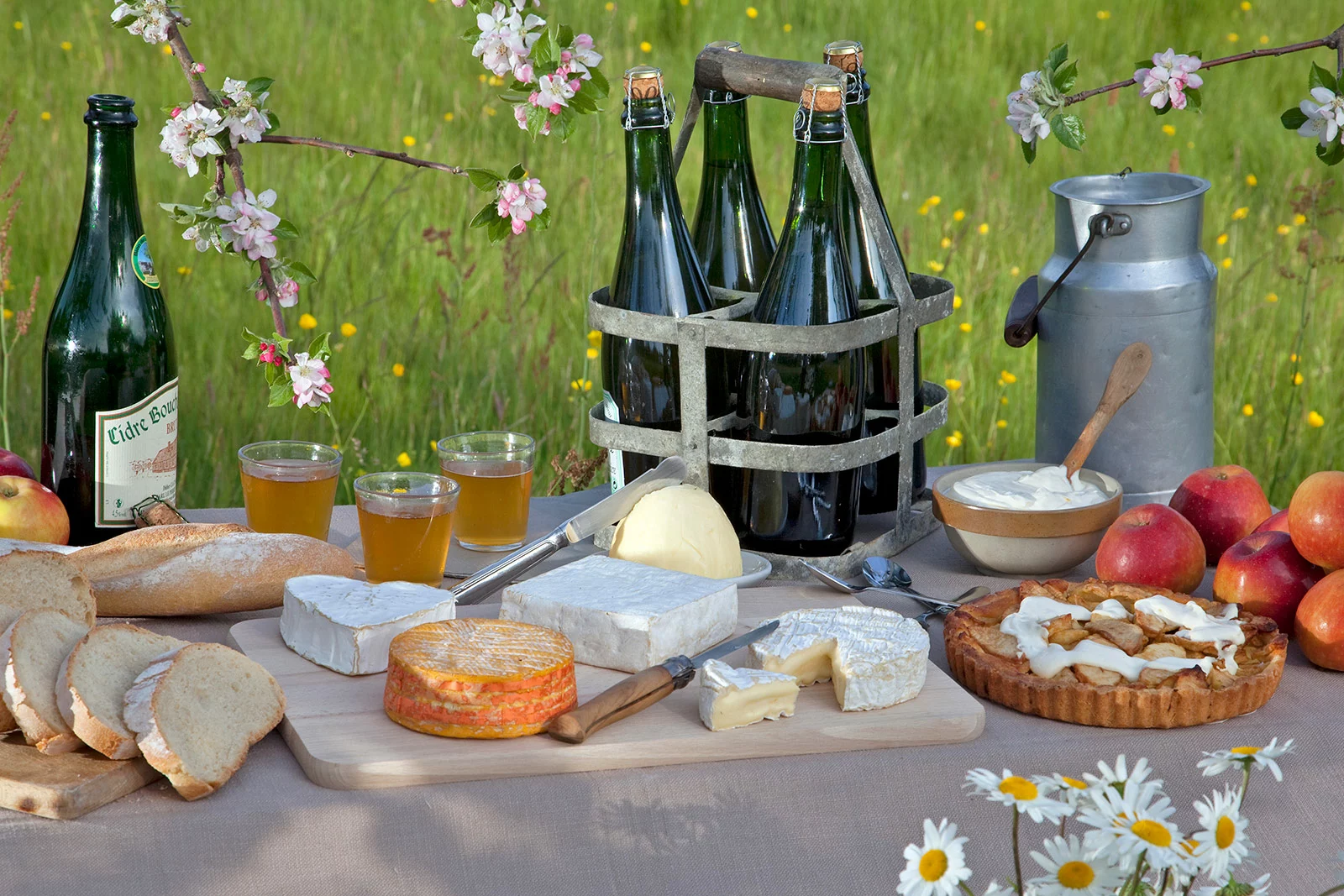 Fall is a great time to discover Normandy with fewer crowds compared to the summertime. No trip to the region would be complete without at least a day spent tasting some of the gourmet regional specialties, namely ciders and cheeses.
The morning is dedicated to learning about Norman cheeses, in particular the famous Camembert de Normandie. Meet the last Camembert farmer in the village that gave it its name. You will taste the best products and see the cows and the production in detail. You will also discover the making of two other Normandy PDO cheeses: Pont l'Évêque and Livarot.
After stopping for a fabulous picnic lunch, you'll be learning all about ciders: apple, pear, pommeau, and Calvados. You will see all the steps of the production in remarkable places. Learn about the traditional raw cider, the 50-year-aged Calvados, and more. This delicious day ends in one of the most beautiful villages in France with colorful half-timbered buildings and great shopping.
Where to Stay in Normandy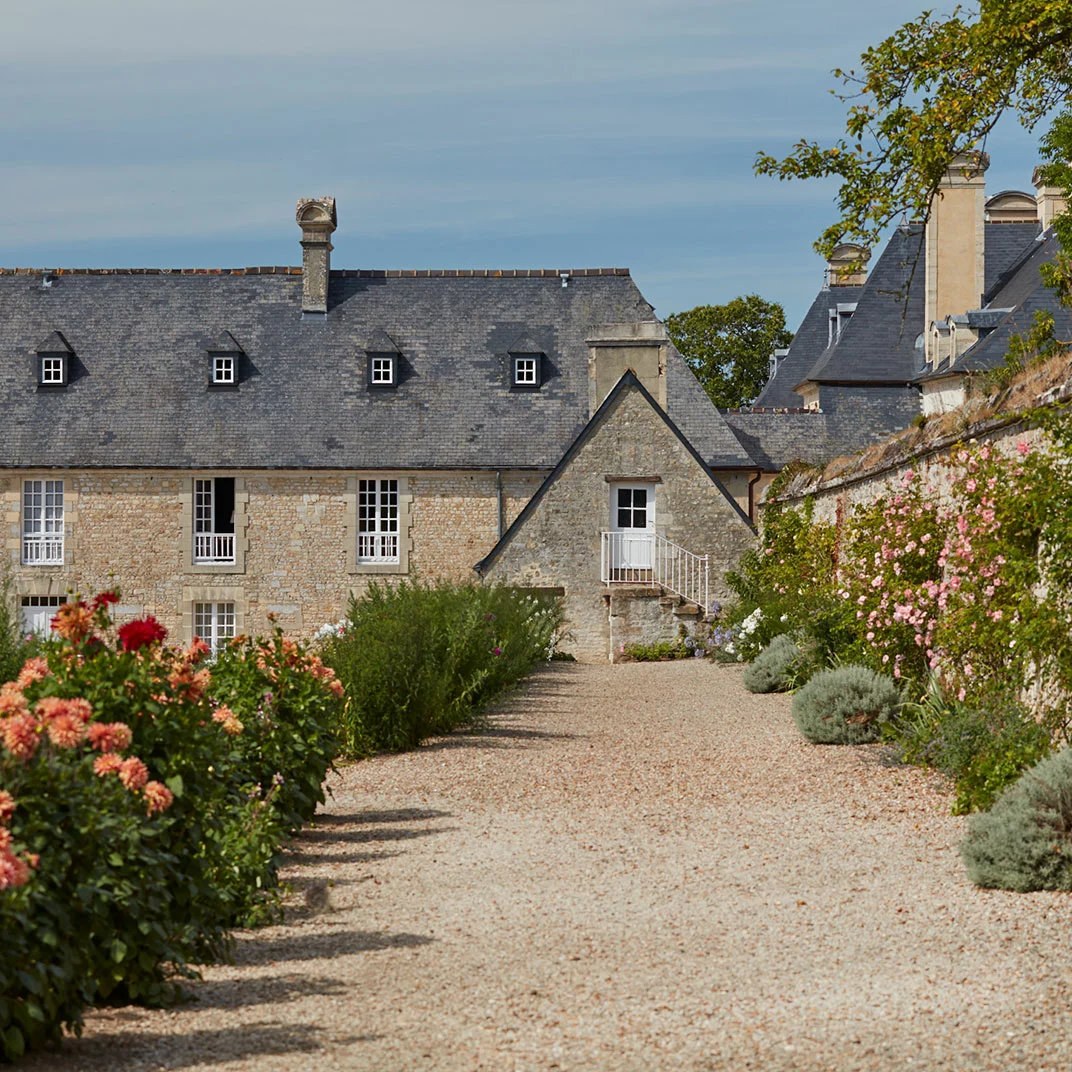 Château d'Audrieu

Gaiety and elegance are the two words that automatically spring to mind to describe this magnificent 5-star 18th-century château-hotel, a listed building set among exquisite French gardens and parkland.

Ever since becoming a hotel in 1976, Audrieu has been a fine example of good taste and the symbol of the French art of living. Period fireplaces and furniture give a personal touch to this ancestral home. Stay in one of its suites and rooms, some of them with original wainscoting, and enjoy a combination of luxury, space, and comfort.

Treat yourself to superb, innovative cuisine in the gastronomic restaurant. For your utmost pleasure, the hotel also features a design bar serving light dishes as well as salted or sweet "Croque en Bouches" to go with your drink, served inside or on the terrace.

Unwind in the hotel's charming gardens or take a dip in the heated outdoor swimming pool. A charging station for electric cars is available at this property.
Paris: Colorful Modern Art Museums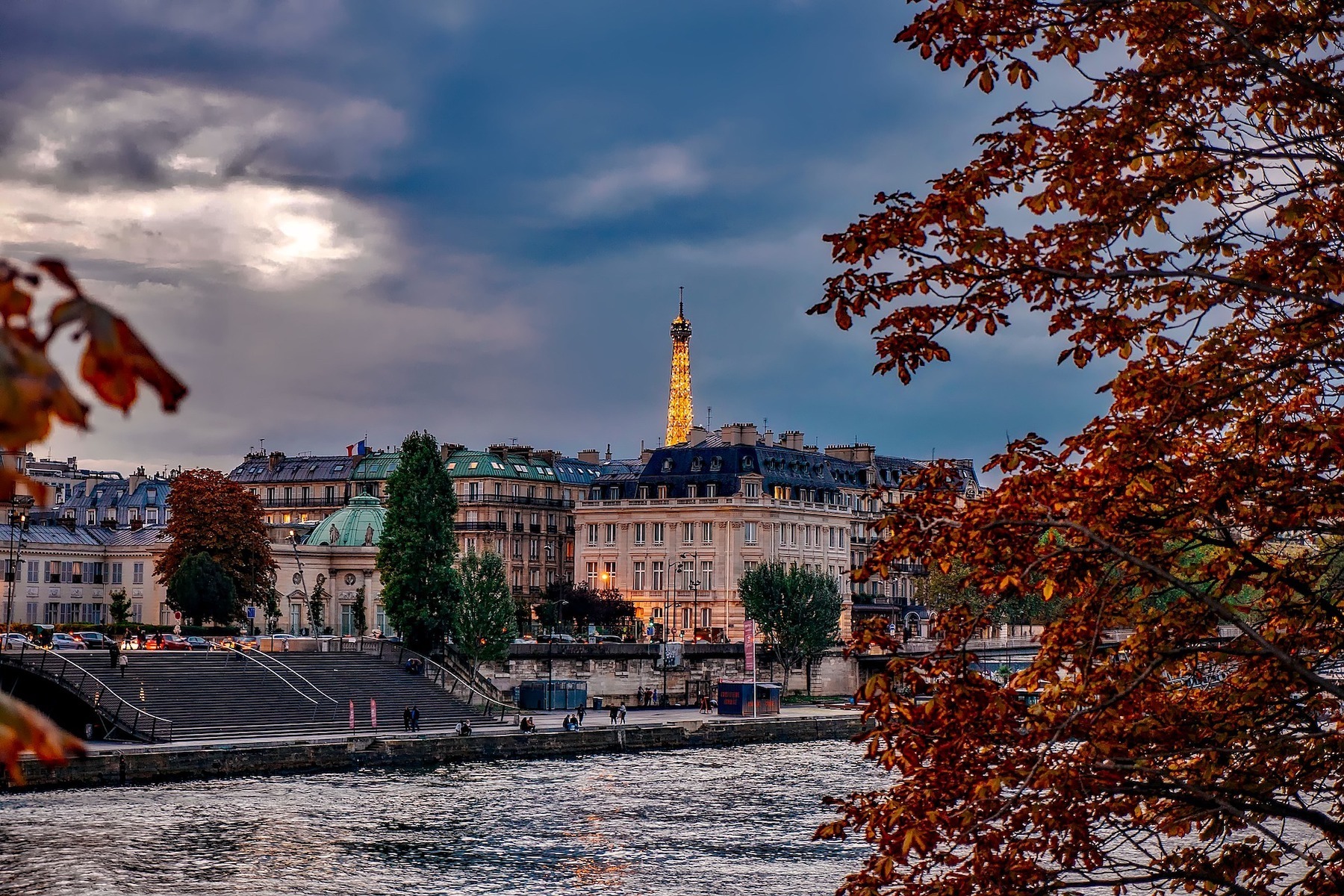 While the trees in Paris are filled with beautiful colored leaves in the fall, rain can be common, especially further into the season. A great way to escape the rainy weather is with a museum visit. Classics like the Musée du Louvre and Musée d'Orsay are always wonderful options and are always ever-changing thanks to temporary exhibits. However, if you've had enough of the gray skies, consider the Centre Pompidou for colorful modern and contemporary art or the intimate and beautiful Musée Picasso in the heart of the Marais.
Burgundy: Fall Along The Wine Trails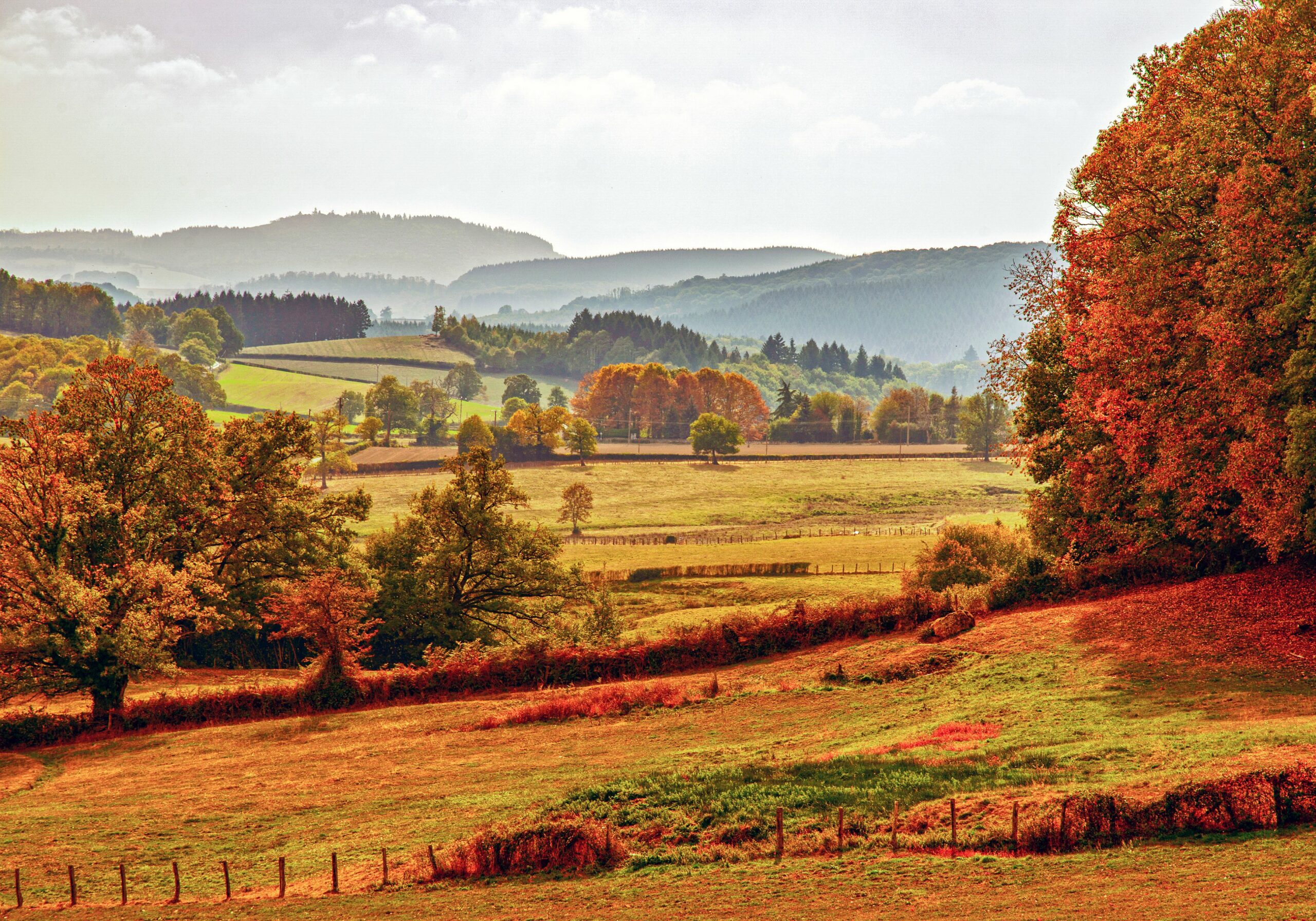 For wine lovers, the Burgundy wine trails are a highlight no matter what time of year. The visits are especially spectacular drenched in the gorgeous fall colors. Our local wine expert guides will lead you through the renowned estates and surrounding scenery. A wonderful day can be spent exploring the Côte de Nuits vineyards.
The Côte de Nuits is known as the Champs-Élysées of Burgundy – the best of the best. For lovers of Pinot Noir, this is truly a paradise. While it is a small area, there are plenty of terroirs and an incredible variation of parcels and vines that make it renowned around the world. Along the Route des Grands Crus you will discover Morey-Saint-Denis, Gevrey-Chambertin, Chambolle-Musigny, Gevrey-Chambertin, Clos de Vougeot, and Nuit Saint Georges. During this incredible day, you will taste 20 wines in total including 14 Premiers and Grands Crus – red and white wines and young and old vintages.
Loire Valley: A Sunrise Hot Air Balloon Ride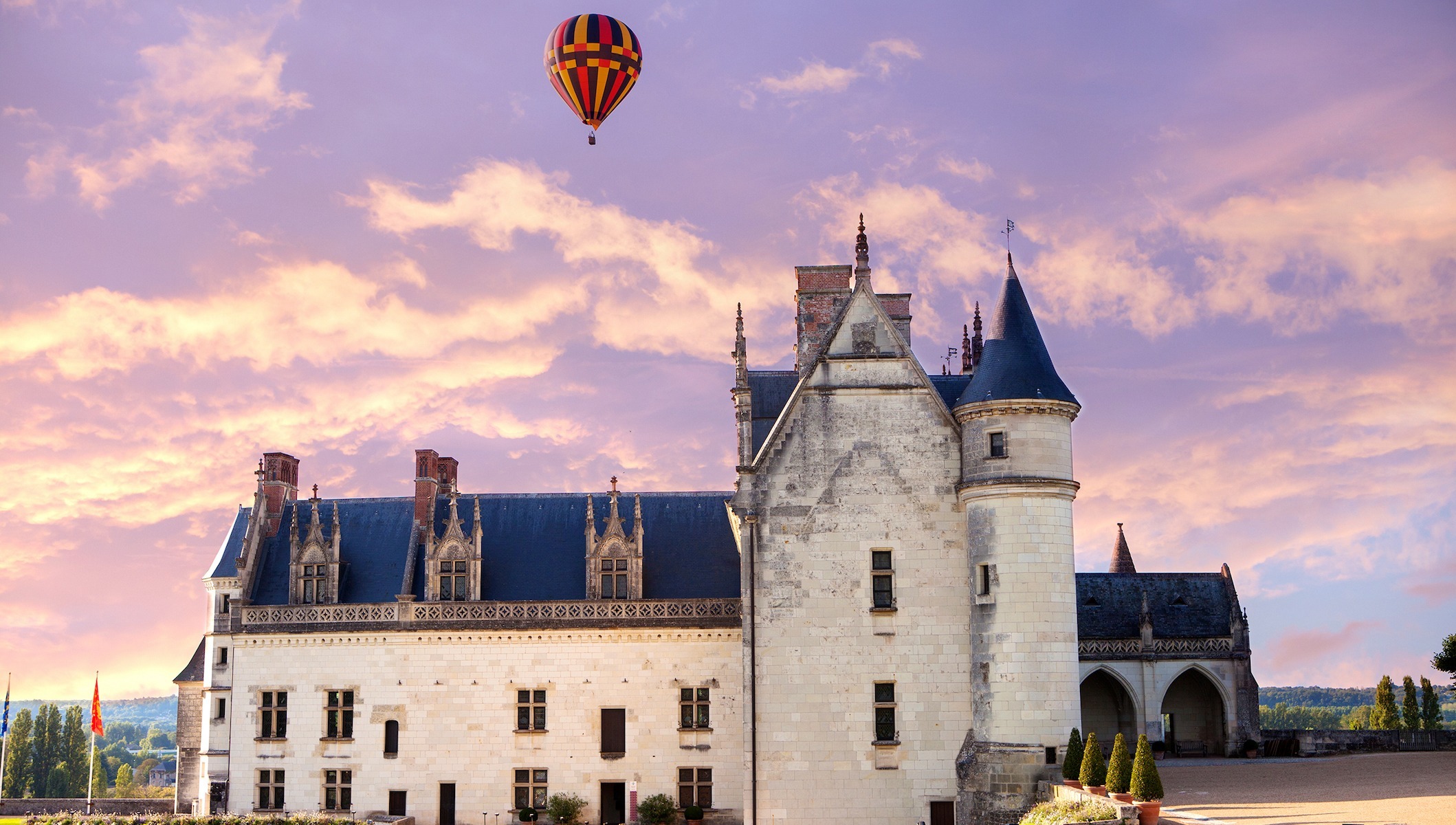 For a unique perspective of the majestic Loire Valley châteaux, we recommend taking a hot air balloon ride at sunrise. Imagine floating above on a misty fall morning with gorgeous golden light touching the vineyards, forest, rivers, and châteaux below. The region is especially stunning with fall coloring. This fabulous experience ends with breakfast and you'll have the rest of the day to continue exploring!
Bordeaux: Market Visit, Cooking Class, and Lunch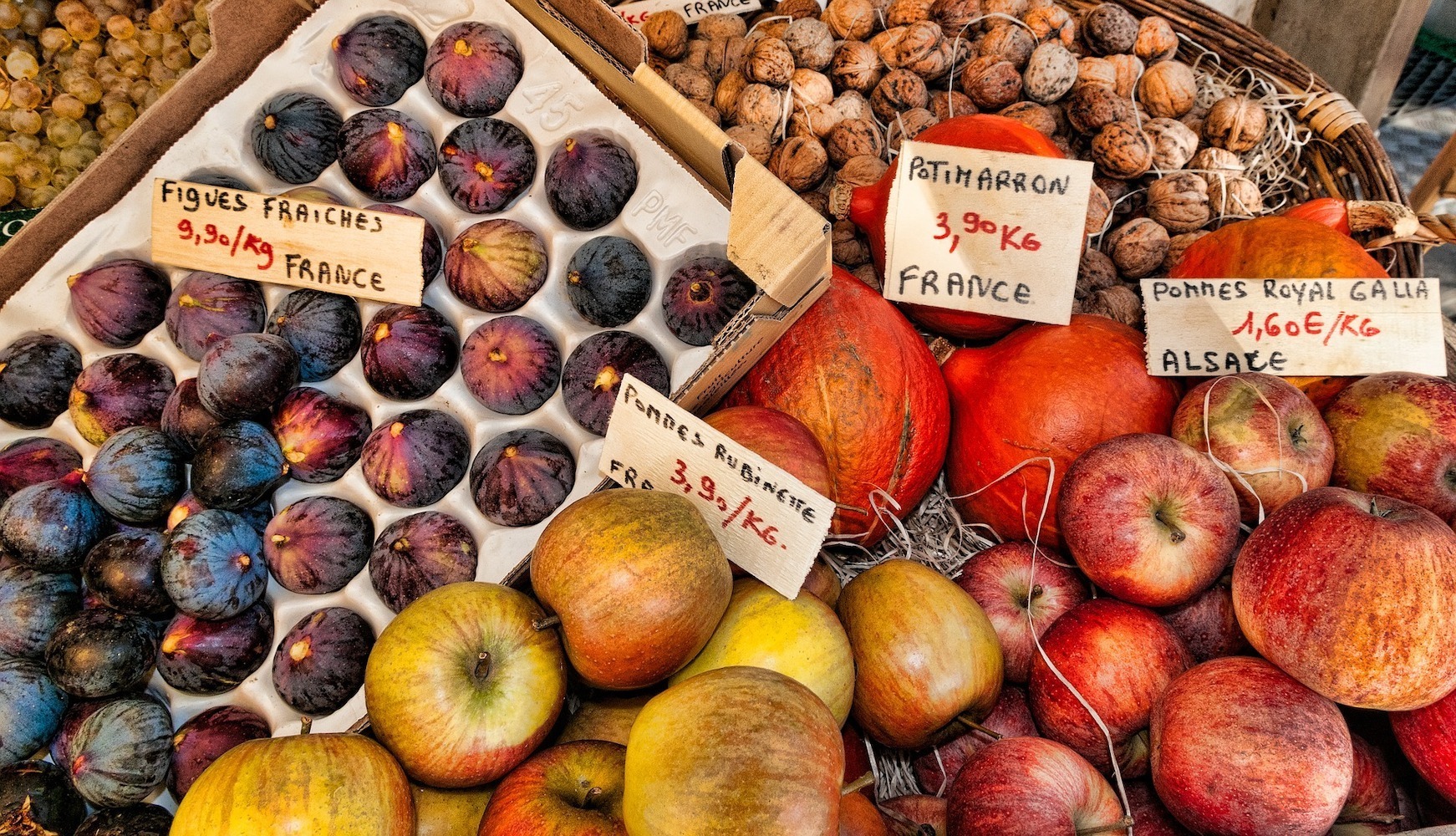 Southwest France is a region known for fabulous fall foods including foie gras, truffles, and walnuts. During a private market visit, cooking class, and lunch in Bordeaux, you'll have the opportunity to learn even more about and taste these delicious fall specialties. A chef will lead you on this experience that is both gourmet and a unique look into life in France.
Provence: Visit Chateauneuf-du-Pape with a Local Wine Expert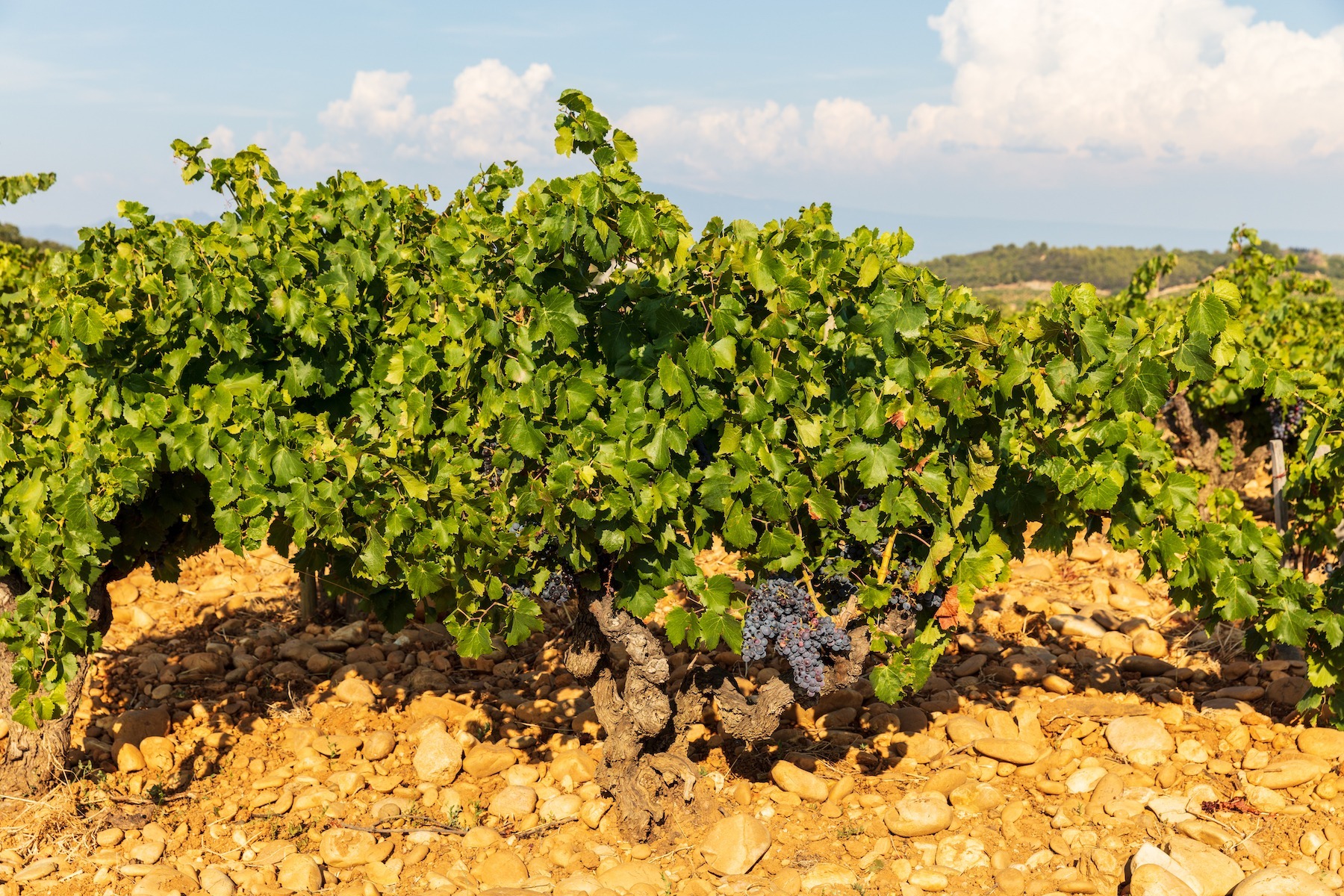 During the fall, you can take in the mesmerizing beauty of the historic Châteauneuf-du-Pape village and vineyards dressed in a layer of gold. Chateauneuf-du-Pape is famous for powerful, full-bodied red wines, made from the southern Rhône grape trio of Grenache, Syrah, and Mourvèdre. Besides the golden leaves, you'll find distinct lightly colored stones amongst the vines: a spectacular fall combination. Throughout the day your local wine expert guide will take you to meet with three winemakers. You'll stop for lunch in a charming Provençal restaurant. Afterward, you will get the chance to make local confectioneries in copper cauldrons!
Where to Stay in Provence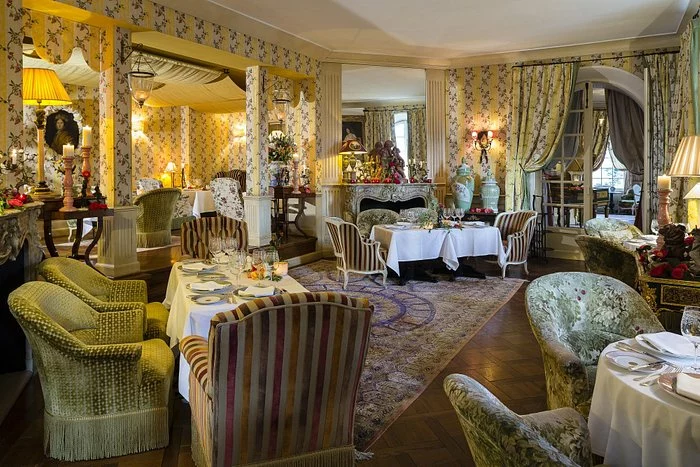 Villa Gallici

This intimate 5-star hotel in Aix-en-Provence is just a few minutes walk to the historic center. The elegant design is evocative of a bygone era with antique furniture, ornate woodwork, and fine textiles.

Rooms and suites are large, feature modern amenities, and offer a view over the garden. Some include a terrace.

Guests enjoy access to a spa and wellness area, a large garden, and an outdoor heated pool.

There is a gourmet restaurant onsite that combines Provençal classics with modern cuisine.
---
Ready to experience fall in France? There's still time to make it this year! Our travel designers are standing by and can help you book any of these activities and create the perfect fall itinerary in France. Some of our most popular fall destinations include Normandy, Burgundy, Bordeaux, the Loire Valley, and Southern France.