Taking the cake for most Michelin stars awarded by country, France is a land of gastronomy. From artisan pastries to world-class wine, no visitor to France will return home hungry or thirsty. And when it comes to French cheeses, this country's traditions run deep. Although the term "French cheese" may seem homogenous, any French person will tell you otherwise. Each region of France is known for its special types of cheeses. From regional specialities to how they're made, we're explaining all about French cheeses for our foodie travelers.
---
Your Guide to French Cheeses
French Cheese Consumption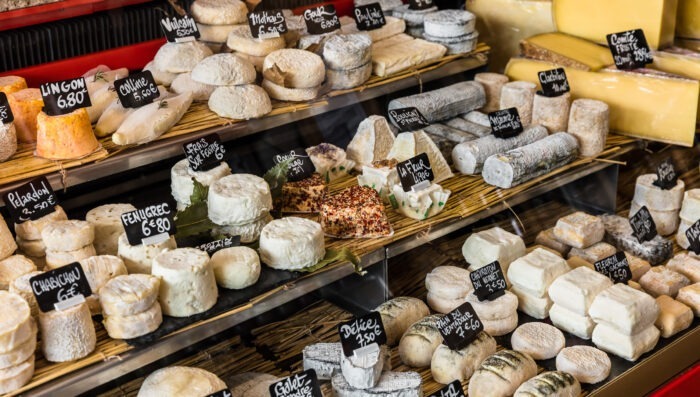 Americans may typically think of cheese as a snack or part of a meal. For the French, it's also served as part of a meal but is also often served at the end of the meal. In 2020, the average French person consumed 27.4 kilograms, or more than 60 pounds, according to Statista. That same year, Americans only consumed approximately 40 pounds per person. The bottom line: the French take cheese very seriously. It also plays a major part in the economy: the French spent more than 8.5 billion euros on cheese in 2021, per Statista.
Types of French Cheese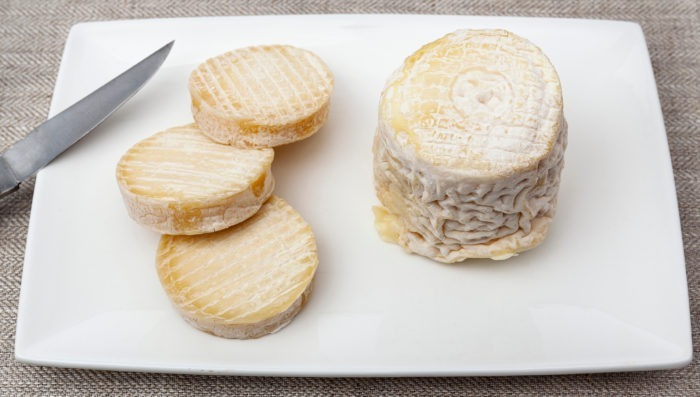 There are three main types of French cheeses depending on the milk with which it's made: vâche (cow), brebis (sheep) and chèvre (goat). There are also multiple families of cheeses related to how they're made. According to the French Ministry of Agriculture, there are soft-rind cheeses, blue cheeses, pressed cheeses and beyond.
French Cheeses by Region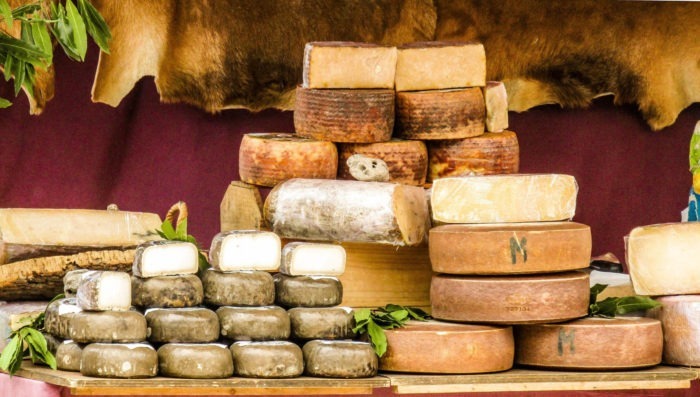 Just as each part of the world has its local specialities, each region of France has its cheeses. Raclette, reblochon and comté are several types of cheese hailing from the region of Rhône-Alpes. In Burgundy, you'll discover their Brillat-Savarin, which was named after Jean Anthelme Brillat-Savarin. According to the Cheeses of France, this 18th century foodie said, "A meal without cheese is like a beautiful woman with only one eye." 
And in Alsace-Lorraine, you can taste some of its Muenster cheese. The popular Camembert cheese finds its roots in Normandy. And although many know of brie cheese, there isn't just one type: Brie de Meaux originates from the eastern Paris basin and Brie de Melun from the department of Seine-et-Marne.
Reading French Cheese Labels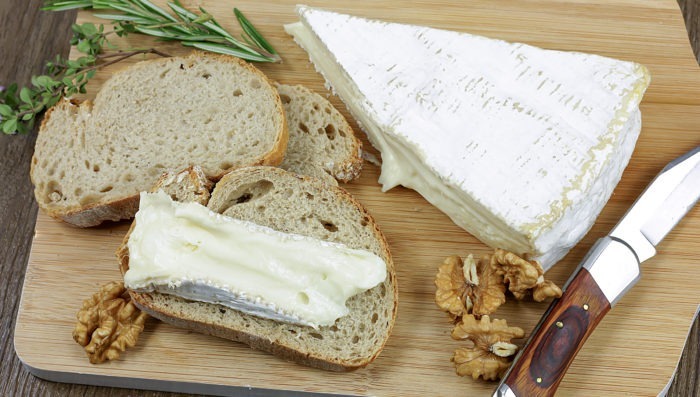 As you're browsing the cheese aisles, you might stumble across some very important letters: AOP or AOC. Recognized across Europe, AOP stands for Appellation d'Origine Protégée, or Protected Designation of Origin in English. In layman's terms, this means that if the cheese is labeled as AOP that it is a verified local product made in that area of France. If it's labeled AOC, that means it has been verified by French authorities; if it's labeled AOP, it has been checked by French and European authorities, per AOP's website.
Tasting French Cheeses for Yourself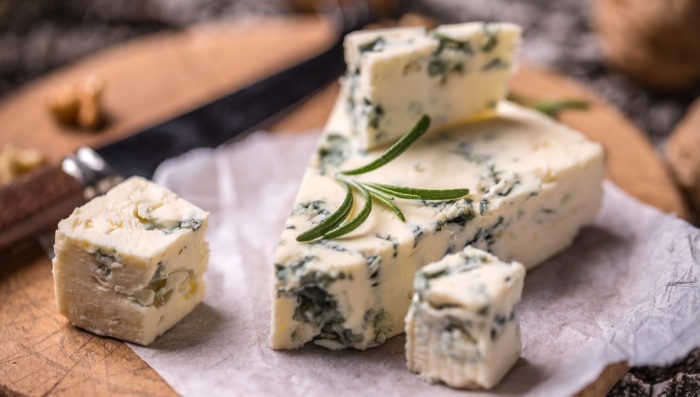 Perhaps all this information has you craving apéro with the best French cheeses. Or maybe you're itching to learn more about the rich heritage of French cheeses. At French Side Travel, we help foodies plan the perfect vacation to France. If you're looking to taste exquisite French cheeses and understand more about these regional specialities, we have a wide range of experiences and tours suited for you.
Alsace Wine Route Tour
The region of Alsace isn't just known for its pretzels and Christmas markets; it also has an exquisite wine heritage. You'll spend the day with our guide driving around this gorgeous region and discover the village of Colmar, Alsace's wine capital. Later, you'll explore the medieval village of Eguisheim. Your tour will also include a private visit of an Alsatian wine cellar. You'll savor local wines and cheese as you admire this lovely region.
Wine and Cheese Pairing Workshop in Bordeaux
Ossau-Iraty or Chabichou du Poitou? Roquefort or Rocamadour? Deciphering different French cheeses can be complicated, so let our experts guide you. We'll set up a private wine and cheese pairing workshop with an oenology expert. Even better, you'll discover these French classes in the beautiful city of Bordeaux with its rich ties to the wine industry.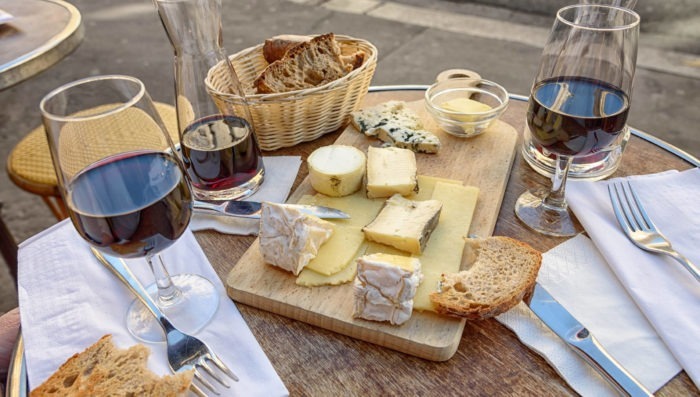 Wine and Cheese Pairing in Lyon
You may know Paris as the capital of France, but Lyon is the country's gastronomic capital. So come hungry! Local cheesemaker Antoine and wine merchant Quentin will take you on a delicious journey in this private workshop. Not only will you taste delightful French cheeses and wines, but you'll also learn about the region's history and culture.
Wine and Cheese Apéro Along the Rhône
Take our word for it: wine and cheese taste better on a boat. You'll enjoy an apéro on a boat with tastes of wines from Crozes-Hermitage, Saint-Joseph, and Hermitage domains. You'll also enjoy some goat cheese and local pâté caillette as you cruise down the Rhône River.
Where to Stay in France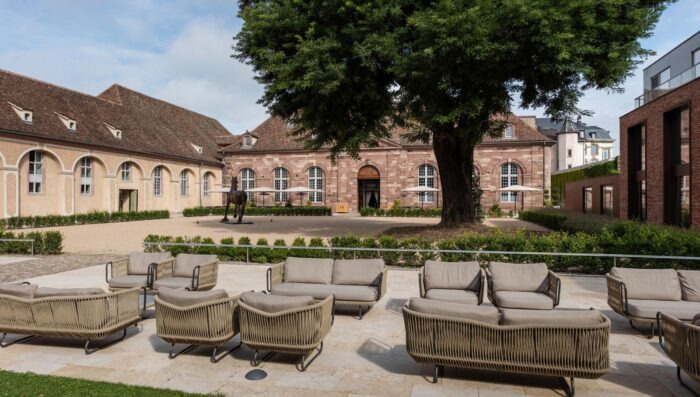 Les Haras
Stay in a piece of history with a visit to four-star hotel Les Haras in Strasbourg. The building dates back to the 1700s when it was known as the Strasbourg National Studs. Architects Patrick Jouin and Sanjit Manku played off the property's history with horses as they transformed it into a hotel. Stay in one of Les Haras' 115 rooms and suites with their modern style and wooden touches. Book a table at the Brasserie and nosh on regional specialities. With each room reservation, an hour of spa access is included per night booked.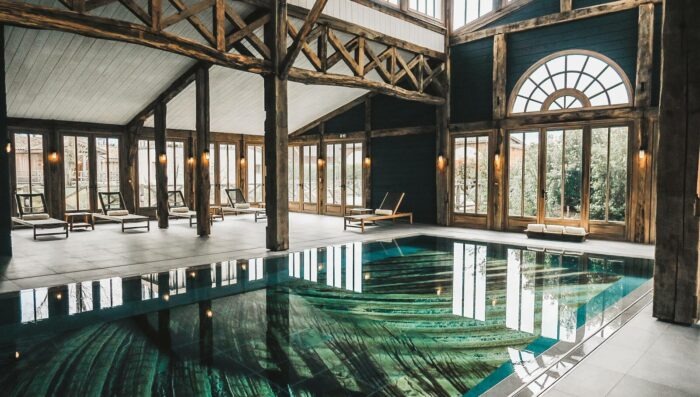 Les Sources de Caudalie
Tucked south of Bordeaux, les Sources de Caudalie is a five-star palace hotel located in the Château Smith Haut Lafitte vineyards. Escape from the city center with a stay in one of these 61 rooms and suites in Martillac. You can't miss a visit to its Vinothérapie Spa where you can enjoy a Crushed Cabernet scrub. Not only will you drink well, but you'll also dine well at its Michelin-starred restaurant La Grand'Vigne.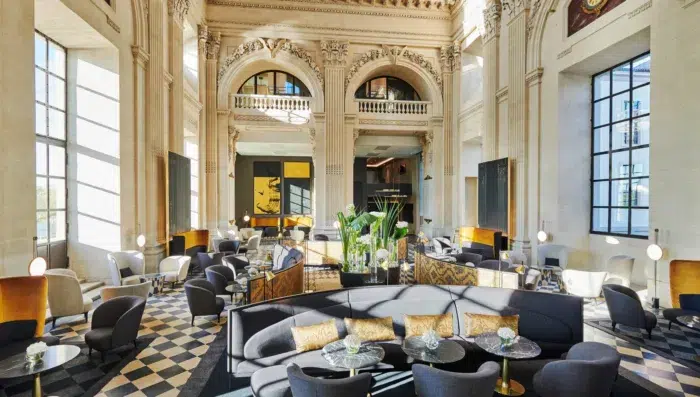 InterContinental Lyon
After a full day of exploring France's gastronomy capital, rest your head at the InterContinental in Lyon. This five-star hotel boasts regal decor in an 18th century building. Whether you fancy a drink at its bar Le Dôme or a three-course menu at its restaurant Epona, you will not be disappointed. 
---
Once you discover the world of French cheeses, you won't look back. Be inspired by some of our top gastronomic tours: Exclusive Private Culinary Tour of Paris and Luxury Gourmet & Cultural Trip From Lyon to Beautiful Provence. We're ready to help you plan a trip suited for foodies.
Need some help planning your trip?