While Bordeaux is especially known for world-class wine, there's much more to the region. Its medieval castles, expansive coastline, and food fabulous make Bordeaux one of France's most seductive regions. Read on to discover French Side Travel's list of summer highlights in the Bordeaux region.
---
Summer Highlights in the Bordeaux Region
Explore the UNESCO World Heritage Classified Saint-Émilion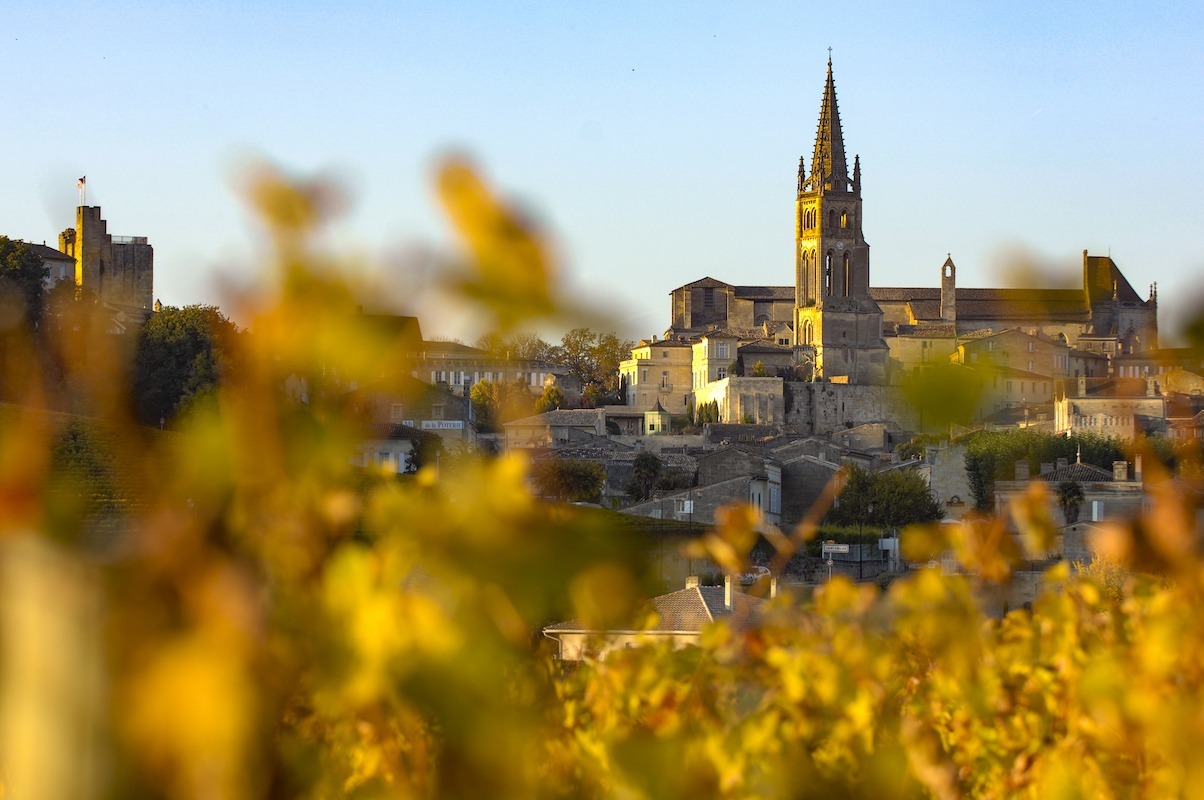 Whether you're a wine fanatic or not, the UNESCO World Heritage classified village of Saint-Émilion is worth a visit. Go for a stroll through its medieval streets. A grotto in the heart of town was the former home of an 8th century monk for whom the village was named. Saint-Émilion has a long history as a prosperous trading center. It was also a popular pilgrimage site, as evidenced by the impressive underground monolithic church. Between its cloisters, churches, half-timbered houses, old mills, and châteaux the village is packed with things to see. Step outside of the town center and you're in the vineyards.
Visit a Château recognized for Grands Crus for lunch. You will be offered a picnic basket filled with fresh products prepared with care and accompanied by a bottle of wine. Enjoy it under the shade of the oak trees, with a breathtaking view of the Saint-Emilion hillsides.
Spend your afternoon wineries. A favorite is Château Beau-Sejour Becot, a Saint-Émilion Grand Cru Classé producer. The château is located on a privileged position on a clay and limestone plateau. The Becot family has run this outstanding vineyard for six generations. Their Grand Cru wines rank among the very best in the world, earning the Premier Grand Cru Classé B label.
Where to Stay Amongst the Vines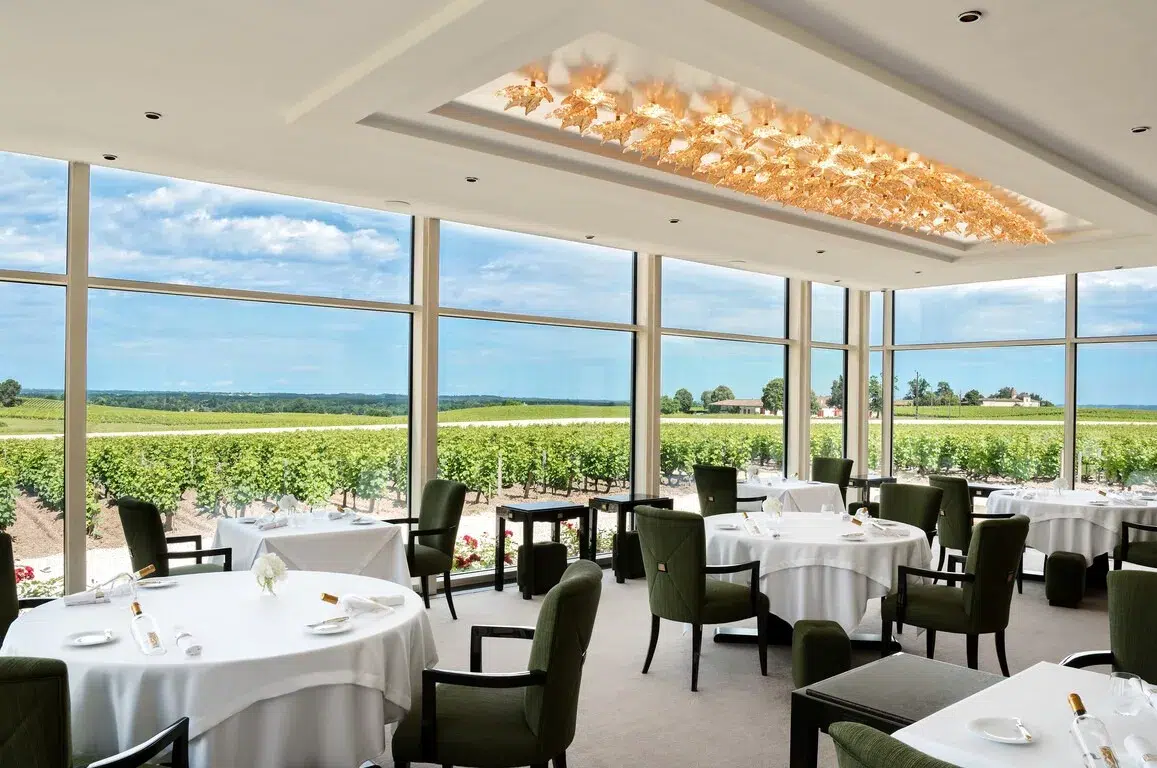 Château Lafaurie-Peyraguey

Enjoy a 5-star experience in a historic property. Originally a fortified keep dating to the 13th century, today it has been renovated with a refined and modern style.

Rooms and suites boast sensational views on the property's vineyards. The 37 hectares of vines produce prestigious AOC Sauternes premier grand cru whites.

Don't miss the restaurant featuring gourmet cuisine by Jérôme Schilling – the former executive chef of Villa René Lalique with two Michelin stars. The restaurant's location is spectacularly nestled among the vineyards. It serves seasonal products with an emphasis on local and environmentally-friendly ingredients. The wine cellar contains more than 350,000 bottles of the finest Bordeaux wines classified as Grand Cru Classé.
Marvel at the Beauty of the Périgord Noir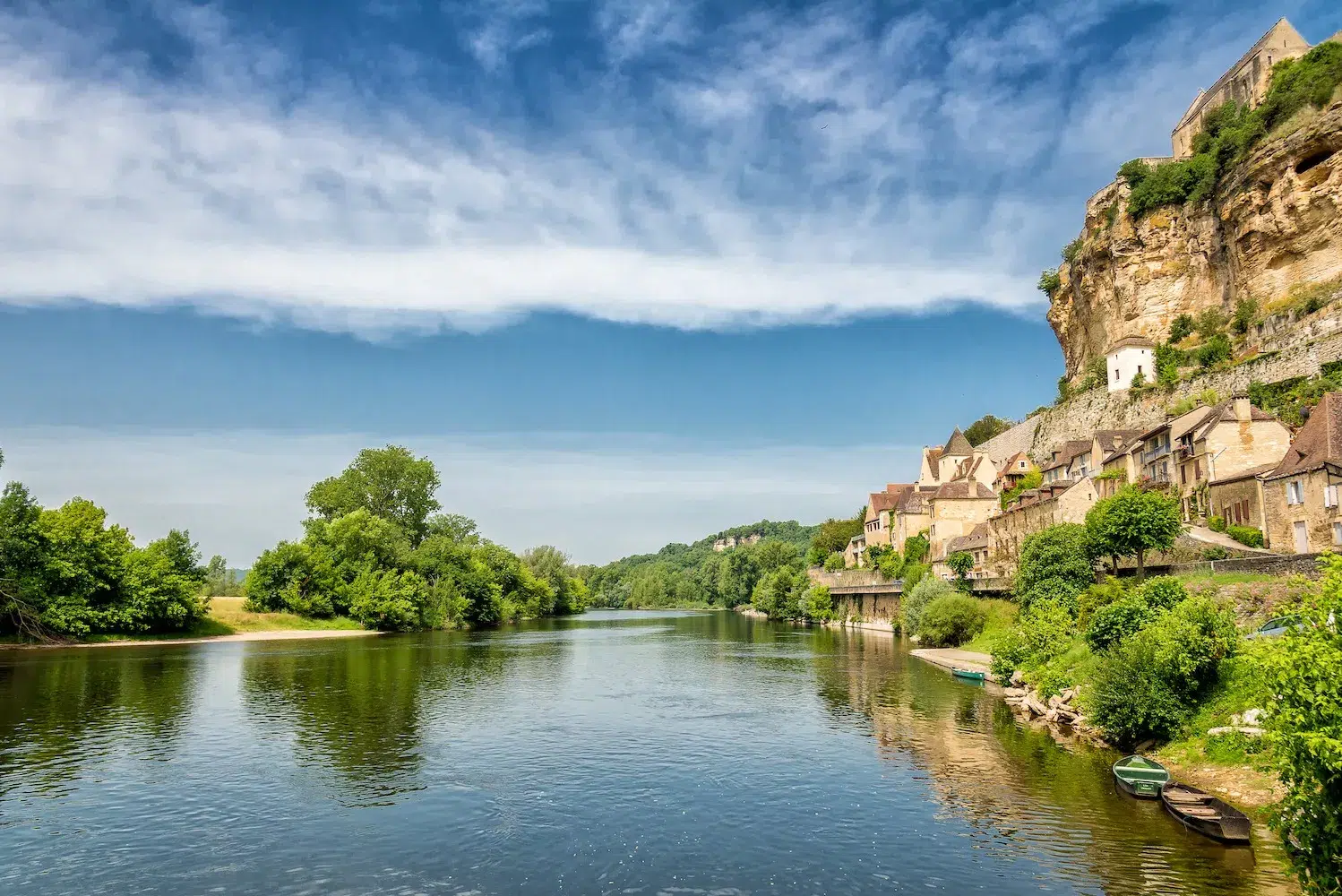 A definite summer highlight in the Bordeaux region is seeing and exploring the Périgord Noir. It is impossible to run out of things to see here with its famous castles and villages set in spectacular locations. Sarlat-la-Canéda was the medieval capital of Dordogne and is one of France's loveliest towns.
Three of the villages here are classified among France's most beautiful. The setting along the river, ancient village streets, and castle make Beynac-et-Cazenac a real highlight. La Roque-Gageac is a delight with its ancient riverside stone houses. The hilltop village Domme offers fabulous views of Dordogne.
The Château de Montfort is a fairy-tale castle just a few kilometers from Sarlat. With its close attention to historical detail, the Château de Beynac makes for another worthwhile visit. Château de Castelnaud is both a medieval castle and an extensive museum of medieval warfare – a favorite for kids! The nearby 15th-century Château des Milandes is a charming visit too. It is well-known because Josephine Baker made it her home in the 1940s.
Take a Gourmet Walking Tour of Bordeaux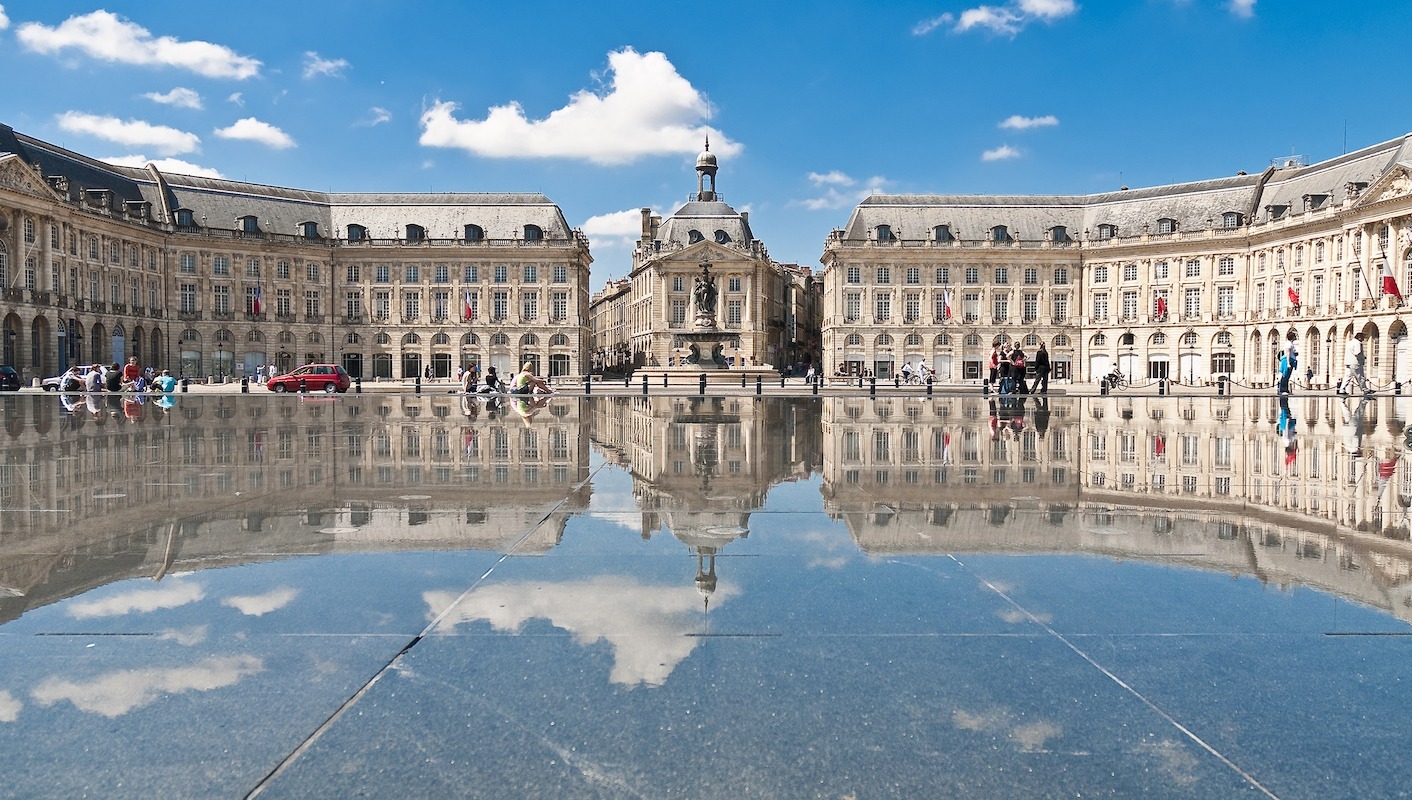 When in Bordeaux, perhaps one of the best ways to discover the city is through a gourmet walking tour. The city of Bordeaux combines every element of the French art de vivre: history, tradition, architecture, wine, and food. You'll not only see the fabulous highlights of the city, but you'll also get to taste some of the foods and wines that make the region a renowned gastronomic destination.
Taste delicious foods and wines while walking through the Place de Quinconces, the Chartrons district, the Place Pey Berland, the Place de la Bourse and reflection pool, and the docks. Learn about the origin of coco beans and discover the history of chocolate in the moon harbor of Bordeaux. You can also sample some of Bordeaux's most-loved pastries, cheeses, and chocolates in a mixed food tour. Wine lovers can meet with a sommelier and learn how to pair cheese with wine. Taste wines that could include a dry white Entre-Deux-Mers, an elegant red Saint-Emilion, a full-bodied red Médoc, and a sweet and fruity Sauternes.
After your walking tour you'll be an expert of Bordeaux and its delicacies.
Bordeaux Summer Event

Bordeaux Wine Festival – June 22nd to 25th

This year, the Bordeaux Wine Festival returns and reinvents itself. From June 22nd to 25th, the iconic wine route will be on the quayside, winding its way through the various villages of the appellations. During four days, taste wines from Bordeaux and Nouvelle Aquitaine along with winegrowers and merchants.

There will be an emphasis on local products and organic, environmentally certified viticulture. Beautiful sailboats will also be a part of the festival, since the history of wine is inseparable from Bordeaux's nautical activity. Themes for this edition of the festival are conviviality, sharing, and respect for the environment.
Get to Know the Arcachon Bassin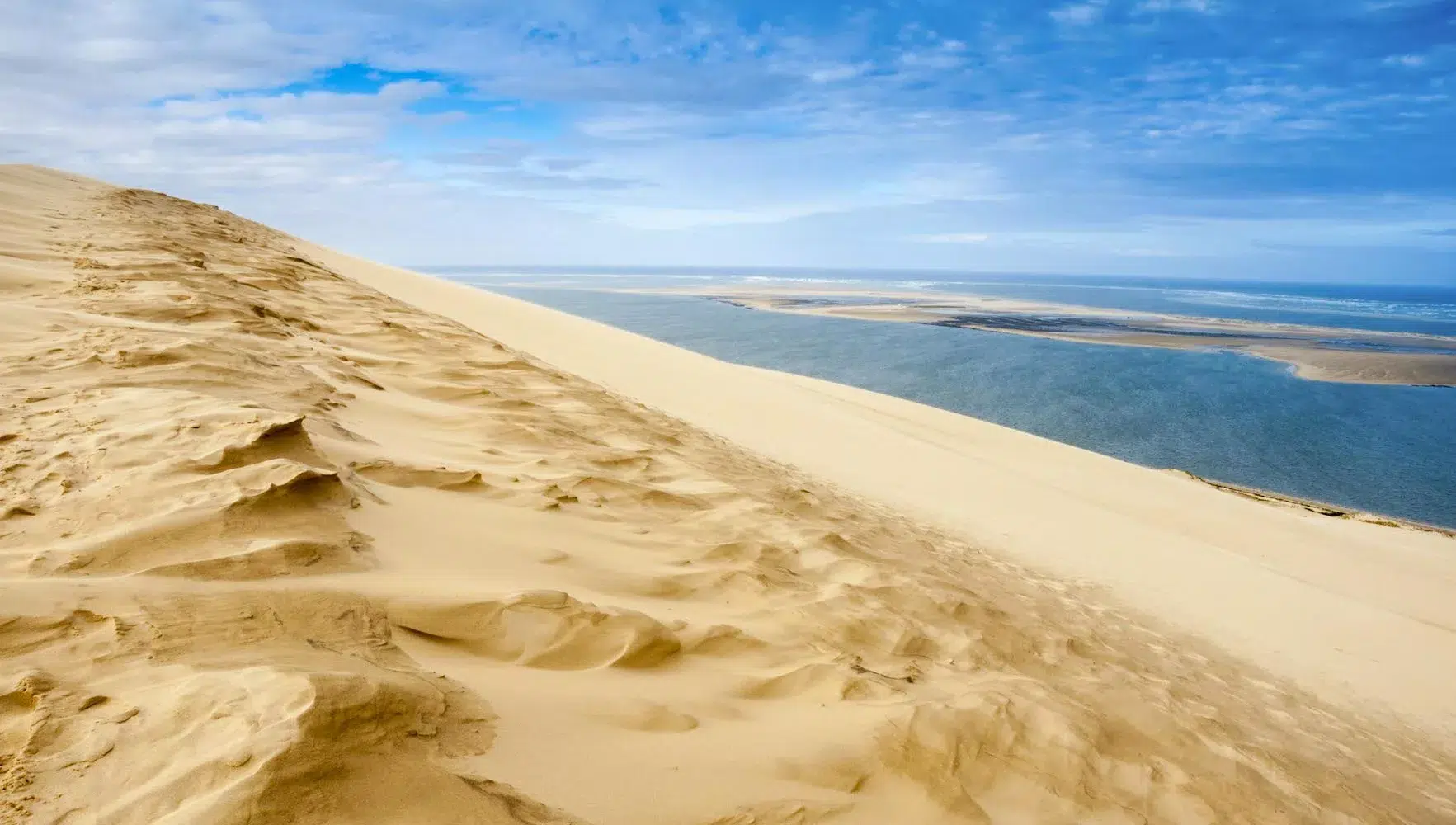 Situated along the Atlantic coast, just about an hour away from the city of Bordeaux, lies the Arcachon Bay. Spend some time getting to know Arcachon and its two parts: the Ville d'Eté (summer town) with its seaside promenade, casino, and shops, and the Ville d'Hiver (winter town), which is much quieter, with sumptuous villas hidden away from the public by pine trees.
Rent bikes and ride through typical fishing villages where the relaxed and quiet atmosphere invites you to slow down your pace. Stopping to taste local oysters with a glass of dry white wine at one of the many log cabins is a must. Set out to climb the highest sand dune in Western Europe, La Dune du Pilat. From the top you'll enjoy the best panoramic views of the Arcachon Bay.
And of course, be sure to enjoy the ocean. Popular activities on the water include sailing, snorkeling and diving. A French Side Travel favorite is embarking on a private Pinasse boat, a traditional boat from the area. The captain will take you for a ride to discover the villages of the Cap-Ferret Peninsula, Bird Island, and the oyster beds. You can stop for an oyster tasting with a local producer by the water's edge, or just stop for a swim and a walk.
There's so much to see, do, and explore on this beautiful and wild coast. It's an absolute summer highlight in the Bordeaux region.
Where to Stay in the Arcachon Bassin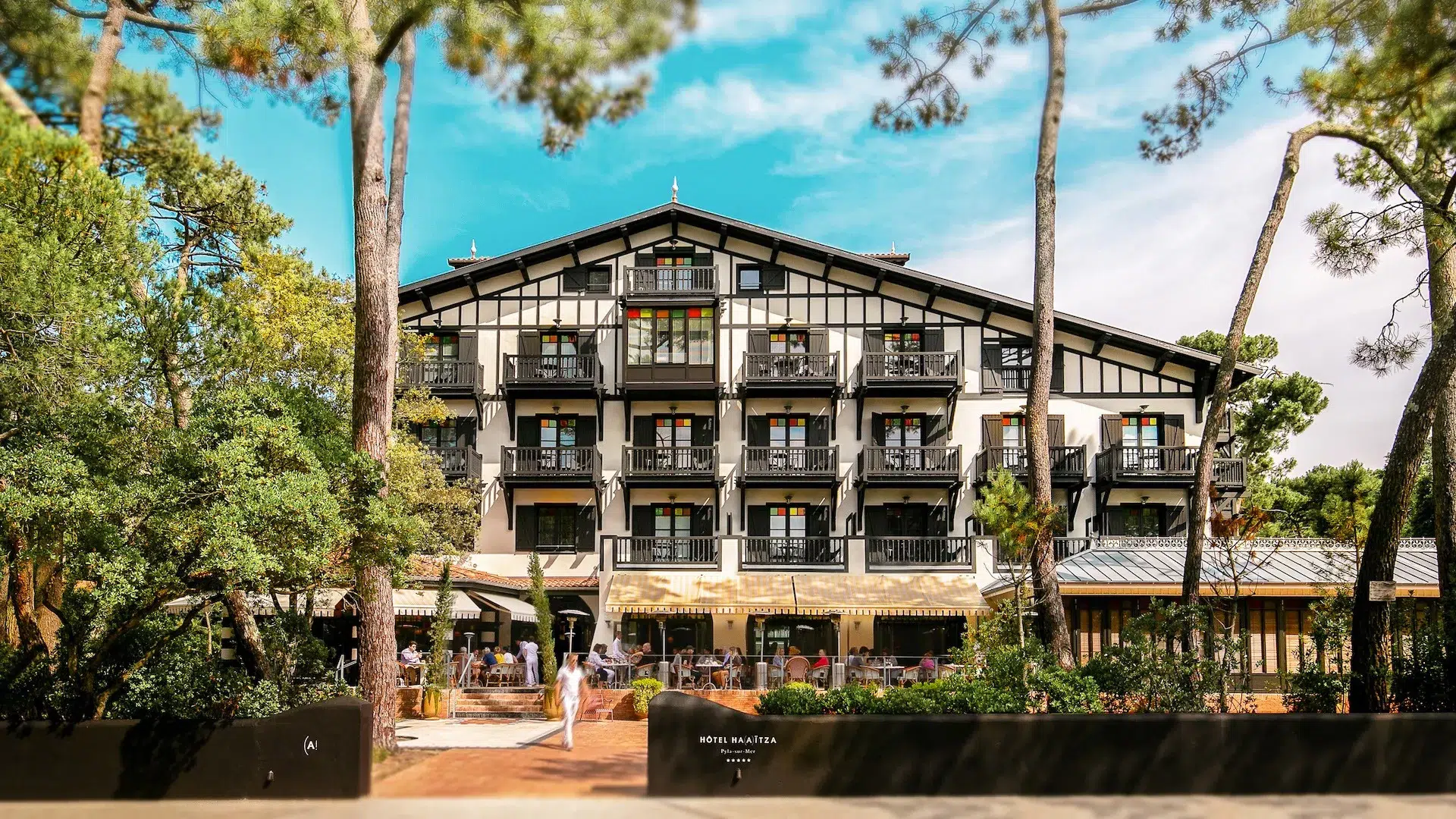 Hotel Ha(a)ïtza

This 5-star hotel constructed in a neo-Basque style is situated at a fashionable address in Pyla-sur-Mer. Celebrity French designer Philippe Starck was appointed in 2016 to wave his magic wand over the interiors to create a sharp contemporary décor, perfectly in harmony with the building's eclectic history and heritage:

There are 38 chic white and pale-wood rooms overlooking the pine-shaded street or pool. Lightwood, white tones with a touch of steel: the rooms with contemporary design abide by Starck's best codes, for a refined and unpretentious style.

All Suites and rooms are equipped to the highest standard: bathroom with bathtub or walk-in shower, free WIFI, AC, TV with satellite channels, complimentary Nespresso coffee machine, and minibar.

The hotel's small and chic, gastronomic restaurant with its seasonal market produce creates contemporary French cuisine. An unforgettable experience for the guests while dining beneath a trio of polished rowing skulls in the vaulted, yacht club-style space.
Visit Craft Distilleries in Cognac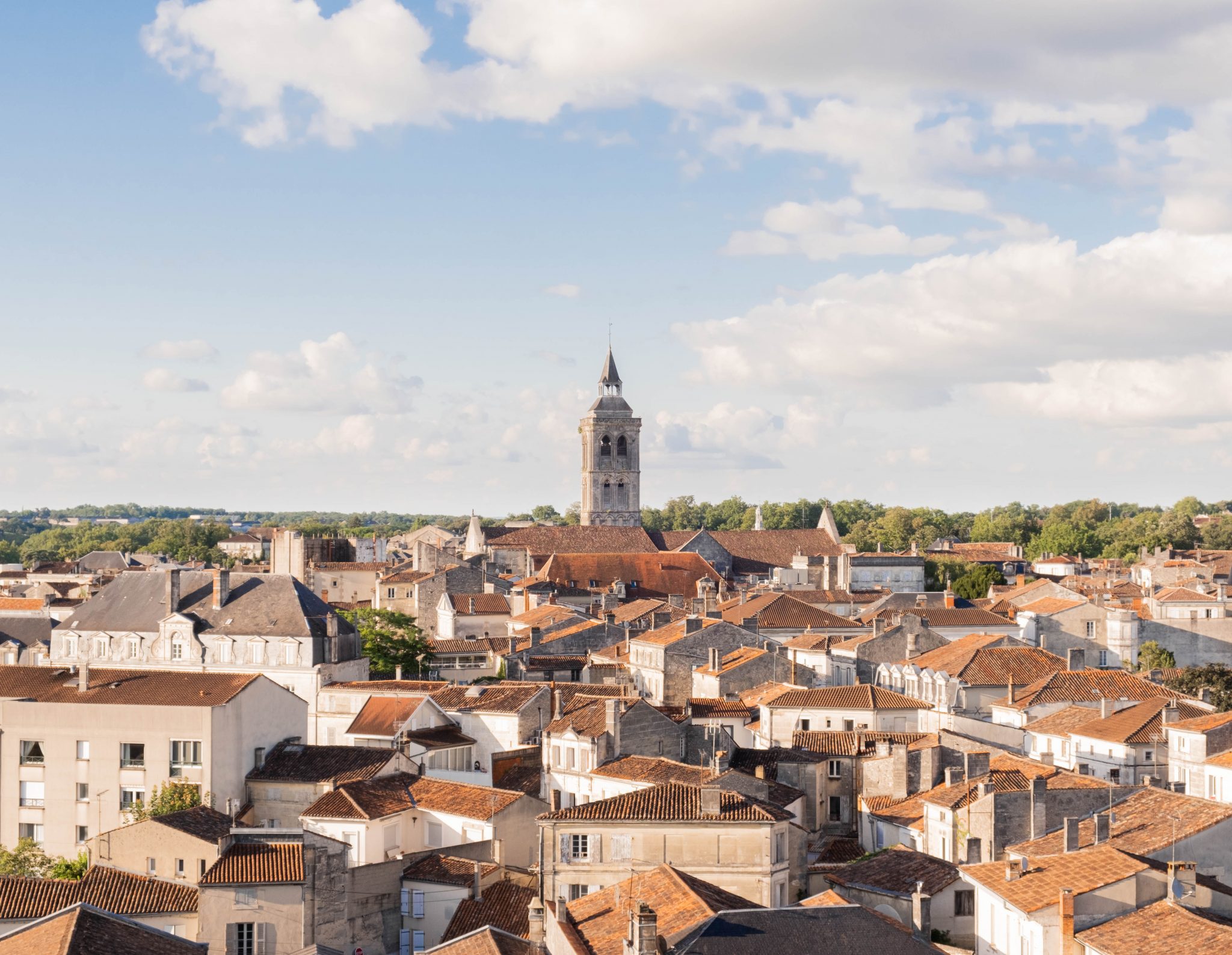 Cognac is a must for those who enjoy brandy styles wines. Located between the cities of Angoulème and Saintes, the town of Cognac overlooks the Charente River. Mainly built on the river's left bank, the town is on one of the pilgrimage routes to Santiago de Compostela and is birthplace of the iconic Renaissance King Francis I. Take a walking tour of the historic center. You'll discover the charm of the old houses as well as the relationship between the city and Francis I.
Enjoy a private visit and tasting at one of the world-renowned houses like Hennessy, Remy Martin or Martell. Contrast your visit with one at a smaller, but just as talented, local producer. The winemaker will explain the history of this unique double-distilled spirit which has to be made in specific areas to be granted the name Cognac.
There will also be the possibility to become a Maître Assembleur during a workshop. You can create your own special Cognac XO and take the bottle with you as a souvenir. What better way to savor the unique taste of Cognac than by making it your own?
Where to Stay in Cognac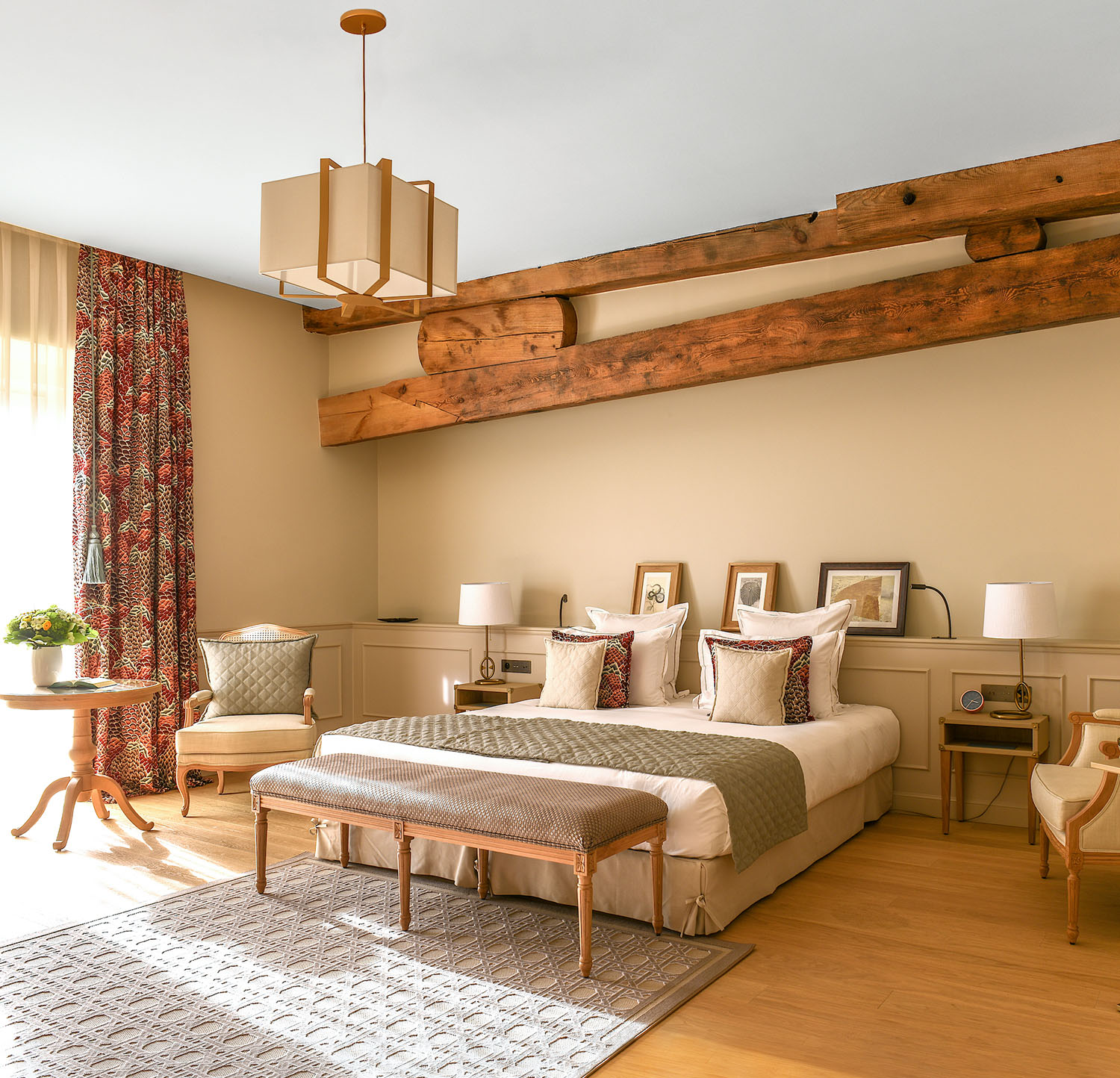 Hôtel Chais Monnet

This ancestral cellar built in 1838 was converted into this newly renovated 5-star hotel. It is located at the heart of Cognac, a town rich in history and heritage.

The architecture is mysterious, to say the least, with a series of buildings, luminosity and a unique latticework in the background that hints at the craft of the area. Inside, things only get better with the main lobby and its sand-colored oak floor, beige furniture and a glass-walled elevator in a clear tube, making for hotel that matches the standards of the local tipples. This light design also extends to the rooms and suites, carved out of former warehouses with oak beams and more light furniture

To slow down the time, stress or tiredness, come and enjoy a total relaxing break at the spa which offers personalized body and facial cares according to your specific needs, desires or goals.

When booking with French Side Travel you will enjoy the following amenities: room upgrade upon booking, early check-in and late check out upon availability, and a drink voucher per person for a cocktail or a glass of Champagne at the hotel bar.
---
We hope this list of summer highlights in the Bordeaux region inspires you. We would love to help you plan a dream trip to France in the coming year with a custom itinerary. Some of our favorite destinations in France include Paris, the South of France, Normandy, and Paris. Get in touch with a travel designer today to start the planning process!