December is a festive time in France with various fêtes taking place all month long. Because of this fabulous ambiance, France is always a top pick as a destination to spend La Saint-Sylvestre (New Year's Eve) and ring in the New Year. Whether you're a visitor or French, the New Year traditions and celebrations are not to be missed!
---
French New Year Traditions and Celebrations
Le Réveillon du Nouvel An Dinner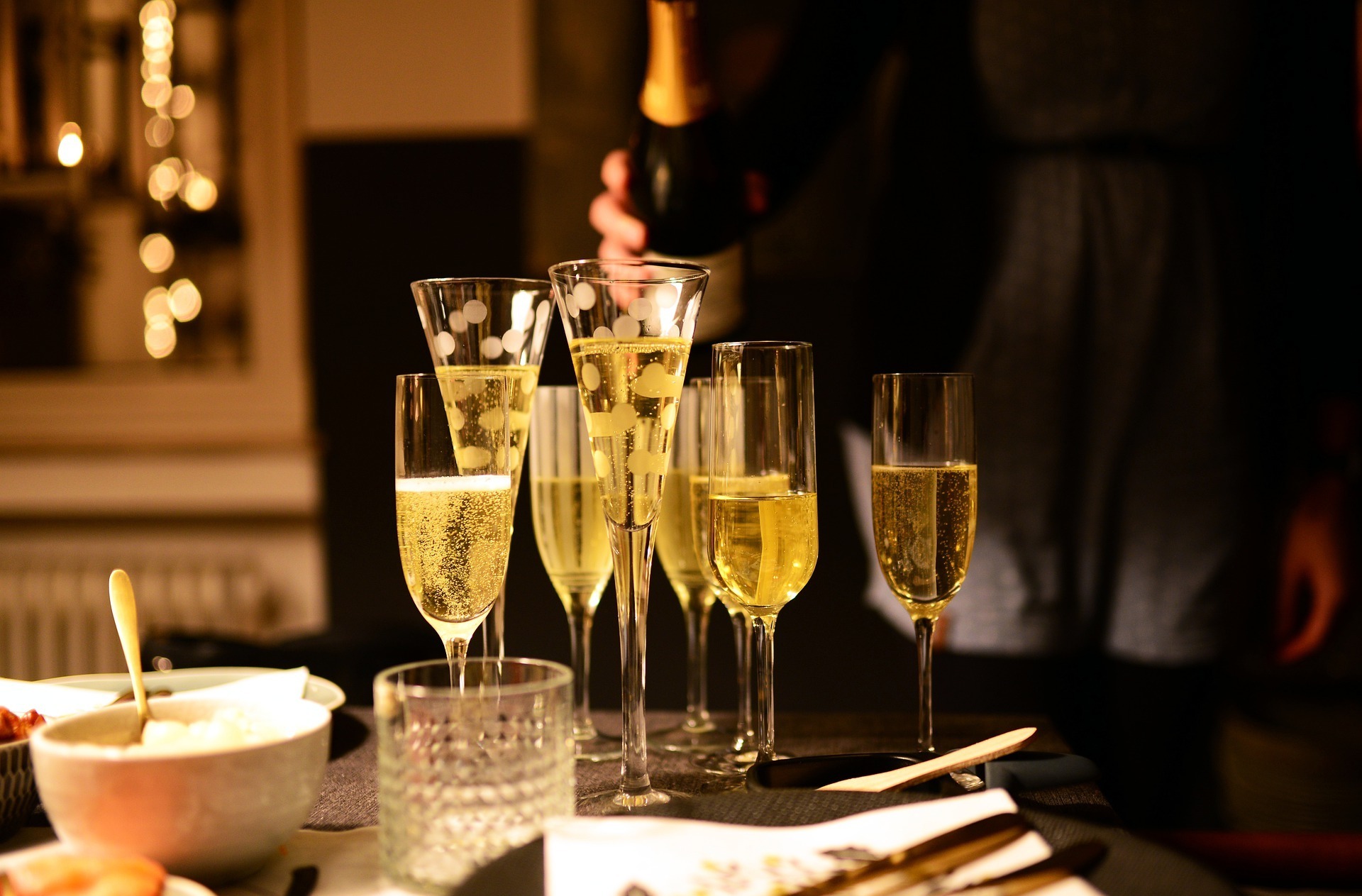 Like with many French celebrations, food, family, and friends usually take center stage. The traditional New Year's Eve dinner is called Le Réveillon du Nouvel An. Le Réveillon may sound familiar because it also refers to the Christmas Eve dinner. The menu is often times either very similar or exactly the same on both nights and often includes oysters, smoked salmon, foie gras, capon, and of course Champagne!
Private Guided Paris Market Tour

Let our expert food guide take you to shop for products to prepare a special New Year's Eve dinner in Paris. You will discover the history of one of the most famous Parisian food markets and its district, meet the merchants, and taste the best seasonal specialties.

Your guide will tell you about the history of the area you are visiting and the market. You will taste fresh produce and learn how to choose fruits and vegetables according to their use and season. Your charming Parisian guide will also be able to share a few favorite recipes with you!

This tour is an unforgettable experience where you will get to discover some of the most famous Parisian food markets known for the quality of their products.
New Year's Eve Dinner in Paris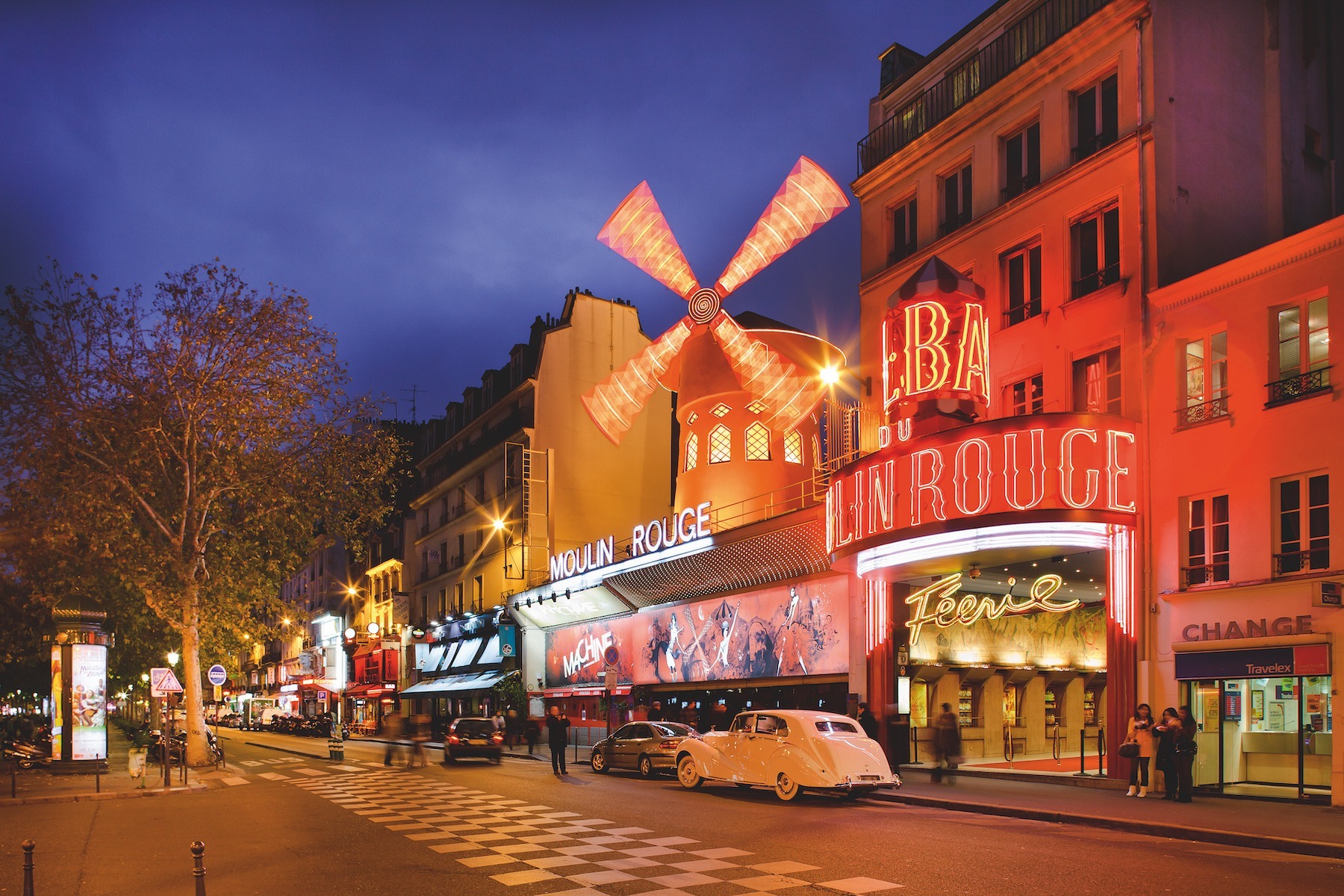 Paris is a popular place to celebrate the New Year because there are so many different options for a memorable evening. Many restaurants create special New Year's Eve menus, that of course include Champagne. Some of the most sought-after dinner reservations in Paris are for cabaret performances that include dinner and a show as well as Seine River dinner cruises.
Moulin Rouge, Crazy Horse and Paradis Latin all have special New Year's Eve performances and menus to keep guests entertained for the entire night. A Seine Dinner cruise is always a special experience, but even more so on New Year's Eve. Some of the boats offer live music on board and parties that continue next to the Seine following the end of the cruise. The Ducasse-sur-Seine boat prepares a special traditional réveillon menu with food and wine pairings.
Ring in the New Year in the City of Light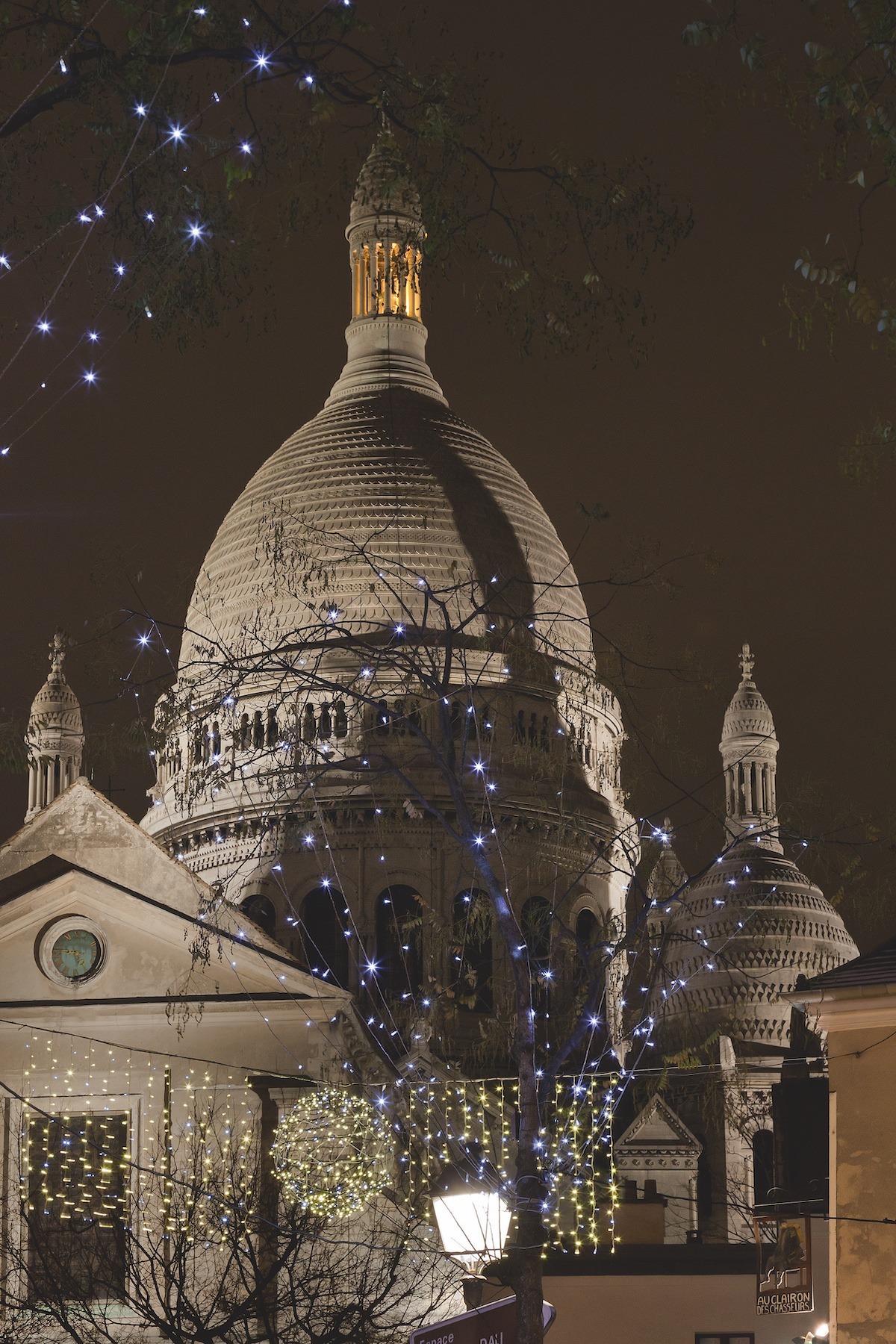 The festivities are pared back this year, but during normal years, you'll find festive light shows and street parties in several Paris neighborhoods. The place to be in Paris is usually along the packed Champs-Élysées. There's a sound and light show projected onto the Arc de Triomphe and plenty of restaurant options in the surrounding area. Contrary to popular belief, there are not usually fireworks at the Eiffel Tower.
For a more low-key street party, Montmartre is another popular choice. You can take in the sweeping views of Paris from above and continue your evening in one of the neighborhood's cabarets or bars.
New Year Wishes and Cards
French people don't send as many Christmas cards, but rather wait to send cards and wishes for the New Year. The tradition is to send a card on or after January 1st, but now it is also common to exchange text messages or phone calls wishing Meilleurs Voeux (best wishes) to loved ones.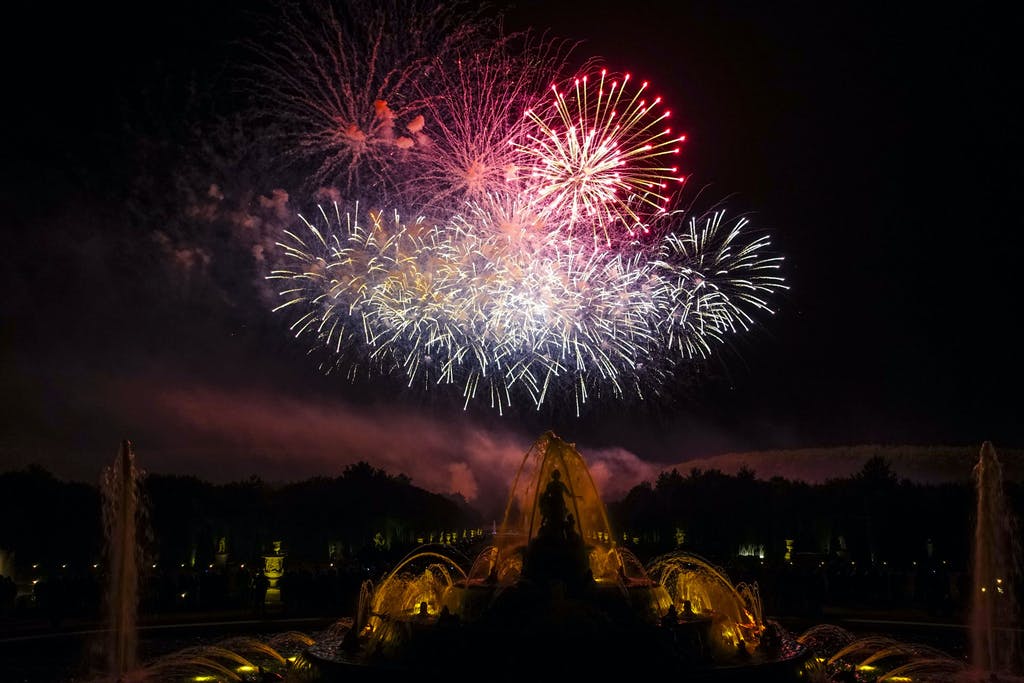 New Year Celebrations at La Grande Contrôle

For travelers looking for an exceptional experience, Le Grand Contrôle offers the chance to see in the New Year at the Château de Versailles. Over two nights, celebrate the New Year the way the Royal Court did many years ago. Highlights include a festive dinner and costume party on the New Year's Eve and a Royal Brunch on New Year's Day.

The hotel will be entirely privatized for guests during this two day period. Treat yourself to an extraordinary experience – dine, celebrate and enjoy exclusive access to the Alain Ducasse restaurant and the Bar de la Chapelle.
---
We hope you enjoyed learning more about French New Year traditions and celebrations. French Side Travel thanks you for your support in 2022 and sends our Meilleurs Voeux (best wishes) for 2023 We would love to help you plan a dream trip to France in the coming year with a custom itinerary. Some of our favorite destinations include Paris, Bordeaux, Normandy, and Southern France.