An Immersive Food and Wine Experience in Paris and Bordeaux
Premium | From $4,899 pp
Taste your way through Bordeaux and the City of Light. Visit famous bakeries and try the best pains and pâtisseries with a private guide. Discover why Chef Alain Ducasse is one of France's finest chefs, all the while taking in the city's sites aboard a Seine River dinner cruise. Next, you'll head to Bordeaux to uncover the secrets of the region's world-class wines. Meet local producers in Saint-Émilion and Médoc and sample their award-winning grands crus.
Day by Day
Day 1: Paris
Private Transfer From the Airport to your Accommodation
Paris Orientation Private Tour
Your licensed guide will meet you at at your hotel.
Your guide will give a private presentation that will give information about Paris such as the description of the city, historical sites to visit, how to get around, events not to be missed during your stay, itinerary proposals and the do's and don'ts.
Your guide will be happy to answer any questions you may have about your Paris trip and also give you some tips that will make your stay memorable.
This presentation is followed by an orientation tour around the hotel to help you orient yourself and give you some ideas and independence for your stay. The tour will end in the vicinity of your hotel.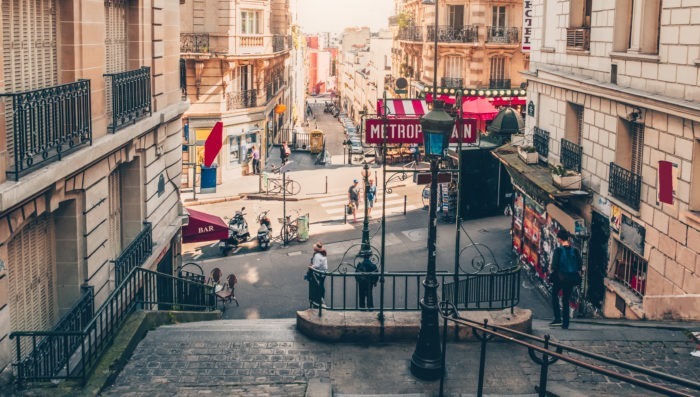 Day 2: Paris
Private Guided French Bakery Tour in Saint-Germain-des-Prés
Saint-Germain-des-Prés, located on the left bank of Paris, has established quite a reputation over the years. It is especially known for being a foodie's dream to visit because it offers such a wide selection of places to savor French cuisine.
You will visit famous bakeries and find out why French bread and pastries are a reference in the world and taste different kinds of french delicacies like the traditional pain au chocolat, macarons, and another pâtisserie.
Your guide will stop at several shops for you to taste a selection of the best French specialties along the way. The tour will be tailored accordingly to your tastes and special dietary restrictions to either include more sweet or savory foods.
Tastings will include:
 A renowned cheese shop where you will taste four to five types of cheese, depending on your preferences
 A pastry shop with a chef offering original pastry creations unlike anything you've ever tried before
 One of the oldest chocolate factories in Paris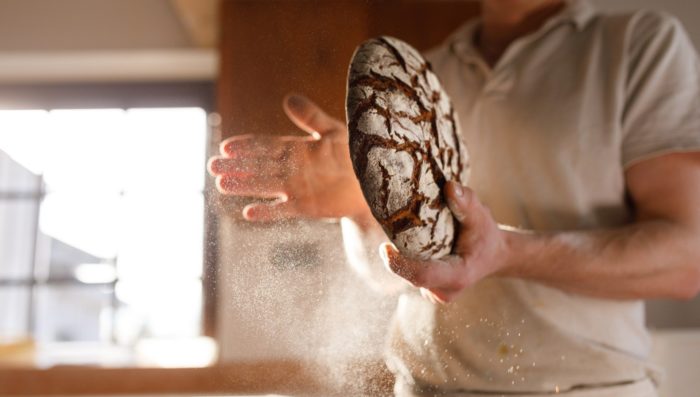 Day 3: Paris - Bordeaux
Private Transfer from Hotel to Paris Train Station
A private driver will pick you up from the hotel and drive you safely to the train station.
High-Speed Train in First Class – Paris to Bordeaux
Private Transfer Between the Train Station and Hotel in Bordeaux
Two Hour Private Walking Tour of Bordeaux
It is truly exciting to stroll through a city with as rich a history as Bordeaux. Your private guide takes you to Bordeaux's essential sites and its most impressive monuments, churches, and squares. Continue your tour with a walk along the river banks to admire the panorama over the Garonne River. Nearby, Bordeaux's old town is a treat filled with charming squares and restaurants.
Learn about the city's architectural heritage and where it is headed next at the Bordeaux Patrimoine Mondial center. The tour ends at Place de la Bourse, by the emblematic reflecting pond.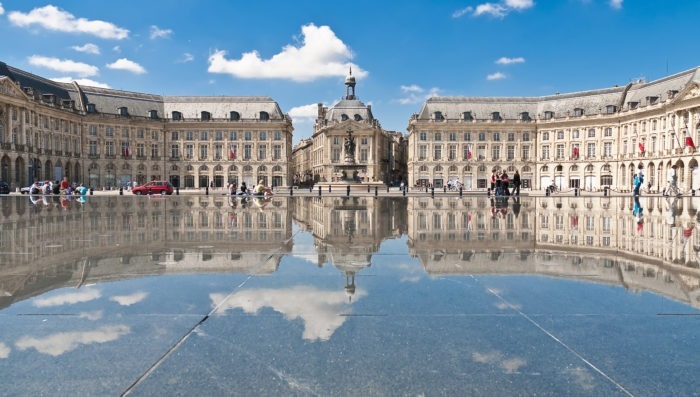 Day 4: Bordeaux - Médoc
Full-Day Private Médoc Tour for Wine Lovers
Pick-up and drop-off are at your hotel in Bordeaux for a wine tour of the Médoc. This is an introduction to Bordeaux wines, the Médoc appellation, and the profound effect of terroir on your wine.
Your first visit and tasting is to Château Kirwan, a producer of Margaux troisième cru classé. It's been in the same family for eight generations, and its wines were known to Thomas Jefferson when he was U.S. Ambassador to France. Learn about the history of the estate and the family behind it, and what makes their winemaking special. You'll taste two Château Kirwan wines paired with Bordelais cannelés.
After a break for lunch, you're off to Château Lamothe-Bergeron, a producer of Cru Bourgeois located between Margaux and Saint-Julien. Their wine is considered a benchmark in the Haut-Médoc. Enjoy an interactive tour of their renovated 19th-century estate that wraps up with a short class and tasting three vintages.
The day ends at Château Lafon-Rochet, a producer of Saint-Estèphe quatrième grand cru classé.
The estate dates back to the 17th century and has been in the Tesseron family since 1960. Your tour takes you through the vat room, which was completely renovated in 2015. Taste a  primeur wine directly from the barrel and enjoy a full tasting including a Pèlerins de Lafon-Rochet and two Château Lafon-Rochet vintages.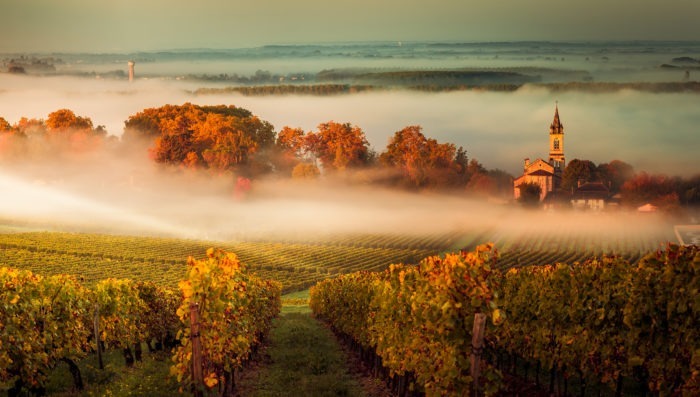 Day 5: Bordeaux - Saint Émilion
Full-Day Private Saint Émilion for Wine Lovers
Spend a day getting to know Saint-Émilion's fine wine appellations.
Pick up is at your hotel in Bordeaux with a scenic drive through the rolling hill and enchanting vineyards of the Saint-Émilion region.
Your first visit is to Château Bernateau, a Saint-Émilion grand cru. This estate has been in the same family for eight generations and produces organic wines. Taste three grand crus and learn about their path from the vineyard to your glass.
Lunch follows in downtown Saint-Émilion looking out over a sea of vines and the Dordogne valley. Enjoy an à la carte selection of seasonal dishes.
This tour and tasting of Château Guadet are led by the owner himself. The vineyard has earned the prestigious Saint Émilion Grand Cru classé label. The vast limestone cellars were dug in the 17th and 18th centuries in the heart of the Saint-Émilion. They offer the optimal conditions to store the wine at a constant temperature around 55°F (13°C)
At Château Grand Barrail Lamarzelle Figeac, Saint Émilion Grand Cru, discover the secrets of the wines, grape varieties, wine assembly, and wine classification of the vineyard through a unique and complete experience with a technical tour followed by themed tasting workshop "Discover of Bordeaux's Grands Crus" in the private tasting room at La Cave Dourthe'. You'll discover the different terroirs, aromas and tasting three Grands Crus appellation included Château Grand Barrail Lamarzelle Figeac, one dry white Bordeaux wine, and one sweet Bordeaux wine.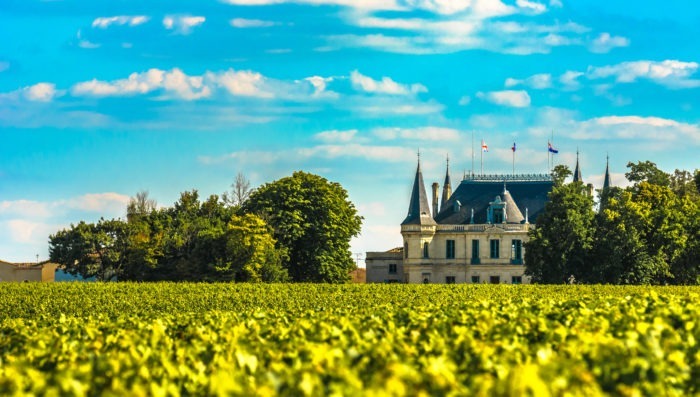 Day 6: Bordeaux - Paris
Private Transfer from Hotel to the Bordeaux Train Station
High-Speed Train in First Class – Bordeaux to Paris
Private Transfer from the Paris Train station to Hotel
Dinner Cruise on the Ducasse sur Seine – Menu "Nuit Etoilée"
Enjoy a delicious four course menu with a cold starter, a warm starter, fish or meat, a dessert, and champagne accompanied by a wine pairing.
Experience a unique immersion in the heart of Paris, the capital of art and culture by day and City of Light by night.
Seasonal products are always highlighted and delivered fresh from the market early each morning. Everything is prepared on board by Chief Francis Fauvel and his team, which are part of the Ducasse restaurants.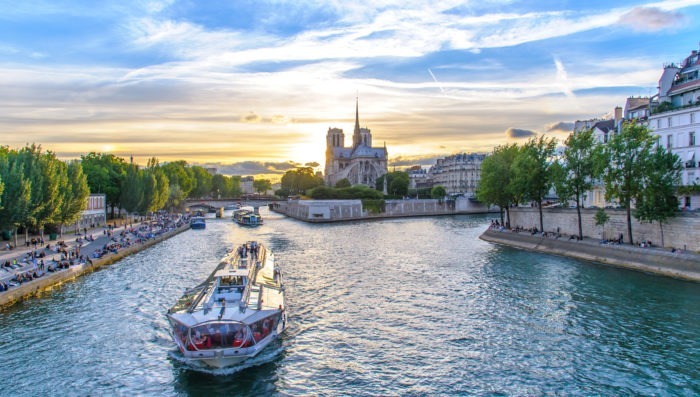 Day 7: Paris
Private Transfer from Hotel to the Airport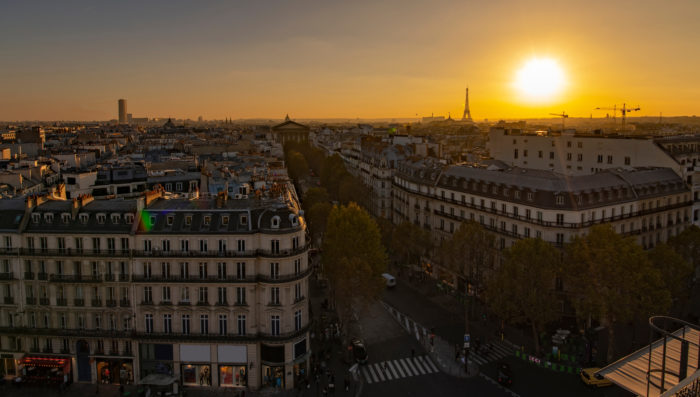 About This Trip:
Enjoy 24/7 English-spoken telephone assistance while traveling
This itinerary includes transport, activities, guides, accommodations with breakfasts, and other listed services
Price is in USD per person, assuming double occupancy. Note that prices and availability are subject to change.
Customize this itinerary:
Every French Side Travel trip is custom-built for your unique needs and interests. Above is an example of what's possible. If this isn't exactly what you're looking for, contact us today. Put together your dream trip with our travel experts. Handpick the accommodations, guides, activities, and meals that are right for you.
When you book with French Side Travel, you're getting a trip that's as unique as you are.