Royalty, sea views and luxury: Monte Carlo is a gem waiting to be discovered. The Principality of Monaco isn't even one square mile. Although this microstate may not boast size, it packs history and luxe into each square inch. From the Monaco Grand Prix to the Hollywood star-turned-princess Grace Kelly, this microstate's rich culture is waiting to be explored. If you're dreaming of a luxurious escape to the French Riviera, a trip to Monte Carlo is essential. Here are some of French Side Travel's best tips to spend the weekend in Monte Carlo.
---
How to Spend a Weekend in Monte Carlo
Is Monte Carlo in France?
No, Monte Carlo is not technically in France. The principality of Monaco is sandwiched between southern France and the Mediterranean Sea; Italy is a short drive away. And Monte Carlo is one of Monaco's most popular districts. Monaco hasn't always been sovereign; it was part of the French First Republic, according to the Department of State. And later, it was under the protection of the Kingdom of Piedmont-Sardinia. Today, Monaco is a sovereign microstate with Prince Albert II being its leader.
How to Get to Monaco
Monaco doesn't have its own airport, but don't fret: this microstate is easily accessible from France. We recommend flying into Nice, where we can pick you up and make the 30- or 45-minute drive to Monaco. Monaco is also accessible by train from Nice with an arrival at the Monaco-Monte-Carlo train station.
Take a Private Tour of the Prince's Palace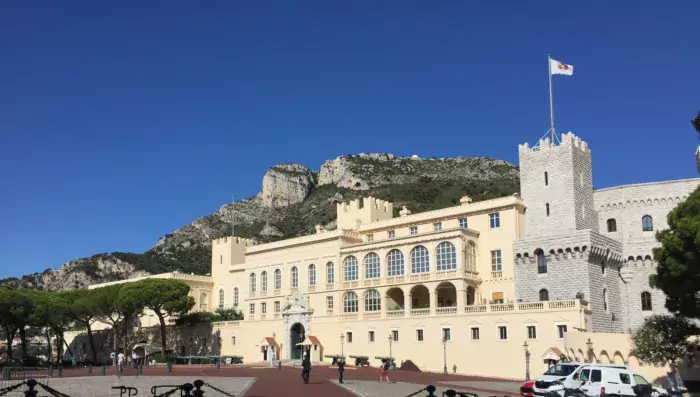 Discover the lavish Prince's Palace in Monaco along with the history and art of the Grimaldi family. We'll organize a private, guided tour of the palace either before or after its hours for the public. Take a step into the life of the royals as you explore the throne room, Grand Apartments and the Cour d'Honneur.
Stroll the Saint Martin Gardens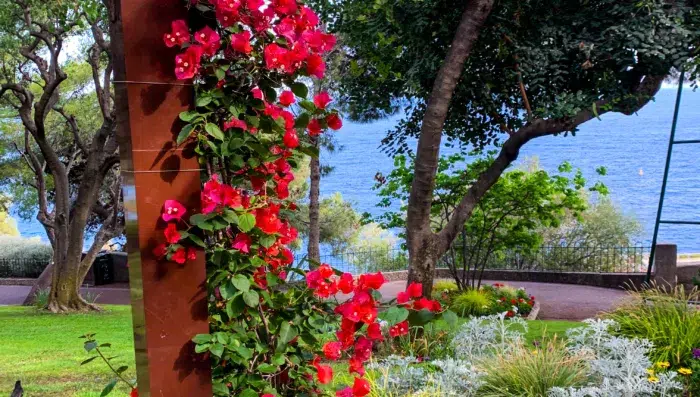 Step into a tropical paradise in Monaco's first public garden. The Saint Martin Gardens were opened in 1816 for the purpose of creating work for locals during a famine, according to Visit Monaco. The gardens are sprinkled with tropical plants and flowers; they're the perfect spot for a stroll overlooking the Mediterranean.
Feed the Sea Turtles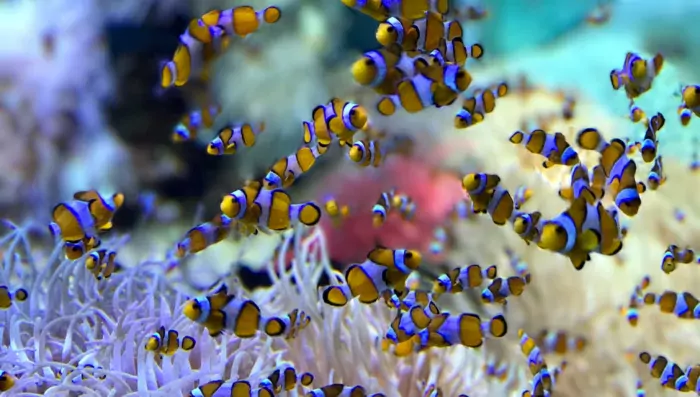 Perfect for the whole family, a trip to the Oceanographic Museum will allow you to learn and experience the beauty of the ocean. We'll organize a private tour where you'll prepare the meal and feed the land turtles at the aquarium. You and your kids will be able to touch starfish and even pet a baby shark! Marvel at the breathtaking species in the aquarium filled with 450,000 liters of seawater.
Go for a Drive in Vintage Style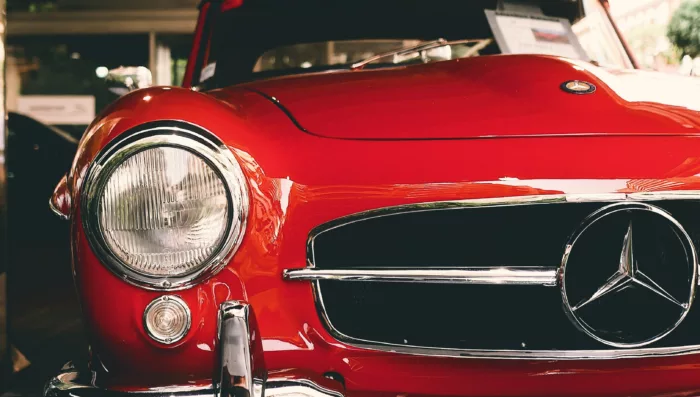 Prince Rainier III had a knack for collecting old cars, and you can visit his collection while in Monaco. You can admire former racing cars as well as classic Rolls Royces, Ferraris and Maseratis. These pristine cars may have you aching to get behind the wheel. France Side Travel offers vintage car rentals with or without a driver. You'll be able to choose your wheels, from a Jaguar E Cabriolet to an Austin Healey 100/6.
Upgrade your Wardrobe with a Personal Shopper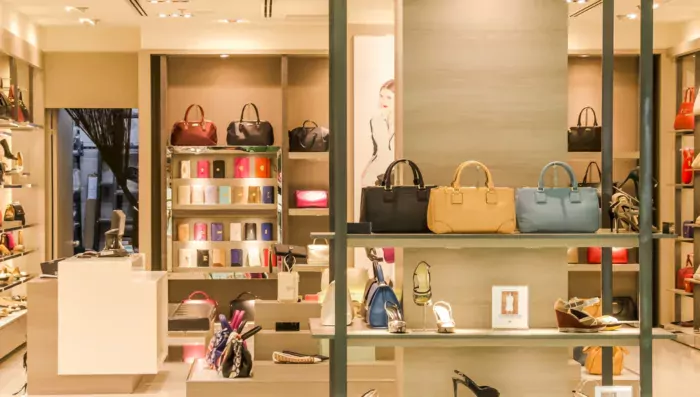 If you have an eye for luxurious fashion, we'll organize a private session with a personal shopper. In Monaco, our personal shopper will take you to confidential addresses and ateliers as well as introduce you to the designers. Your wardrobe will be the crème de la crème.
The Principality of Monaco might not be expansive, but each nook and cranny promises luxury and exploration. Whether you're interested in visiting the palace or its casinos or perhaps just lounging in the hotel's private pool, you will fall in love with Monte Carlo.
Where to Stay in and near Monaco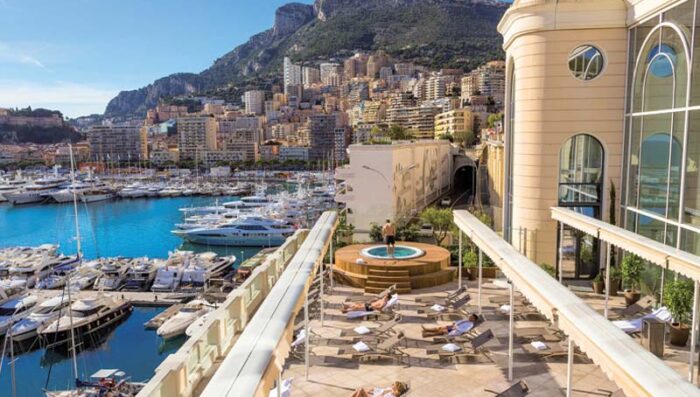 Hotel Hermitage Monte Carlo

This Belle Epoque palace and 5-star hotel is located in sparkling Monte-Carlo by its renowned casino. The Gustave Eiffel-designed glass dome, architectural details, and ornate decoration make this one of Monaco's most romantic spots. The 277 rooms and suite feature Louis XV-style furnishings. The rooms with terraces offer views on the glistening sea.
You'll be tempted by its private beach, spa, heated saltwater swimming pool, a hammam, and a Jacuzzi overlooking the Prince's Palace. When looking for the best restaurants in Monaco, no need to wander far: the hotel's Le Vistamar restaurant offers Michelin-star seafood on a fabulous terrace.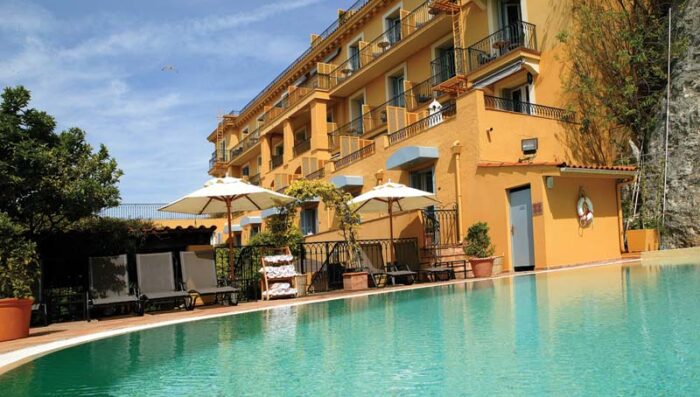 Hôtel la Perouse

This four-star hotel promises more than just luxurious rooms and exemplary service; it also boasts views of the Baie des Anges on the Mediterranean. Located in Nice, this hotel is a stone's throw from a flower market and the city's old port. Feel free to wander this boutique property's fitness center, sauna, a rooftop terrace, and a heated outdoor pool with an epic backdrop. Hôtel La Perouse also offers private beach access so that you can make the most of your French Riviera stay.
---
Drooling over these dreamy destinations but not sure where to begin? Say no more; we'll take care of the details. Be inspired by some of our top tours: The Best of The French Rivieras History and Culture in a Week, A Romantic Trip to the French Riviera and A Unique Wine and Food Excursion to the French Riviera. We're ready to help you plan the trip of a lifetime.
Need some help planning your trip?