Gastronomy, arts, museums. We often think of France for its world-class cuisine, well-reputed artists and its vast choice of museums. But France also has a rich film history, which has made a name for itself in global cinema. One of the most noteworthy movements in French cinema remains the Nouvelle Vague, or New Wave, movement during the 1950s and 60s. This movement inspired filmmakers such as Martin Scorsese and Spike Lee. At French Side Travel, we've rounded up our best New Wave Cinema-inspired itinerary for our film aficionado travelers.
---
New Wave Cinema-Inspired Itinerary
What is La Nouvelle Vague?
The New Wave movement is characterized by its raw and rather authentic filmmaking techniques. When watching a Nouvelle Vague film, such as Les 400 Coups by François Truffaut, you might think that the director forgot to edit out several cuts. And that's exactly the point: the New Wave may seem choppy, low-budget and even somewhat unprofessional. But the directors use these techniques, such as shaky camera movements or excessively long scenes, such as in Godard's A Bout de Souffle, in order to draw attention to the plot.
The Nouvelle Vague is the antithesis of many modern Hollywood films, which are pristinely edited to the very last second. And it's what makes this movement both jarring and refreshing for its complete derailing from typically neat films.
Important Characters in the New Wave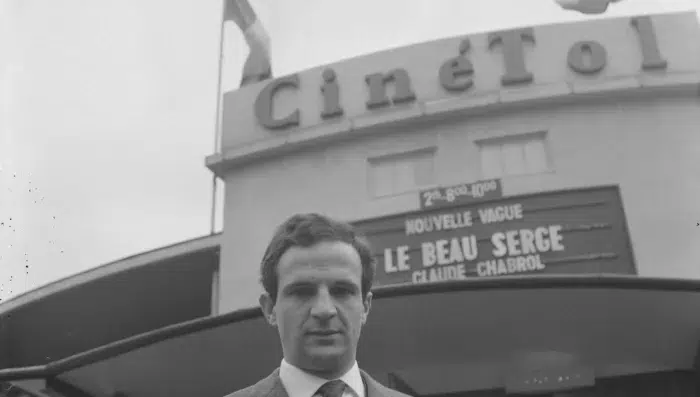 One of the landmark figures of the New Wave Movement is François Truffaut. He was best known for his films: Les 400 Coups and Jules et Jim. The former would earn him the award for best direction at the 1959 Cannes Film Festival and was even nominated for an Academy Award for best screenplay.
One of his New Wave camarades was Jean-Luc Godard, who had an even more avant-garde approach to filmmaking. In 1960, Godard released one of his most acclaimed films, A Bout de Souffle. In French Film: Texts and Contexts, Michel Marie writes that this film "was to be Godard's first cry, the only one in his long early career to be heard by a fairly large public: almost 260,000 people saw the film in seven weeks of its first run in Paris from 16 March 1960." Godard also released Charlotte and son Jules, a short film that he dedicated to writer Jean Cocteau.
Another starlet in French cinema is Brigitte Bardot, who starred in And God Created Woman. Released in 1956, this film was shot in St. Tropez, namely in the La Ponche neighborhood, per St. Tropez Tourism.
If you're interested in cinema history, especially the New Wave, we've rounded up our best French cinema-inspired activities.
Walk the Red Carpet in Cannes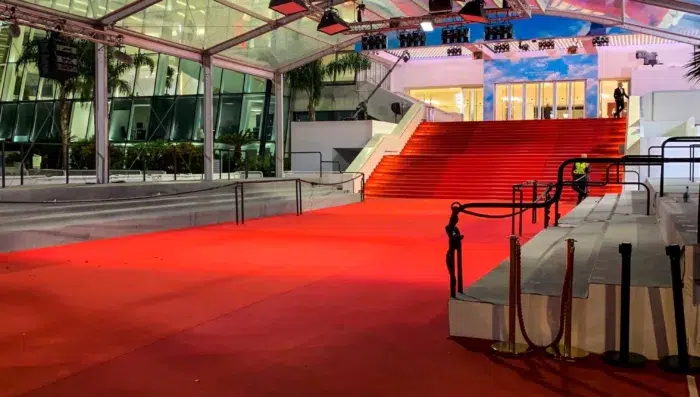 Since 1946, the Cannes Film Festival has been a place of honor in the filmmaking industry, especially for the New Wave. Celebrities from across the globe flock to this city on the French Riviera to celebrate the finest cinema. Godard won a slew of awards at the Cannes Film Festival, including its top award the Palme d'Or.  In 1962, the acclaimed New Wave director Agnès Varda entered her film Cléo from 5 to 7 to the Cannes Film Festival. Today you can visit the Palais des Festivals where the event takes place and snap a picture on the red carpet.
Enjoy a Walking Tour in Saint-Germain-des-Prés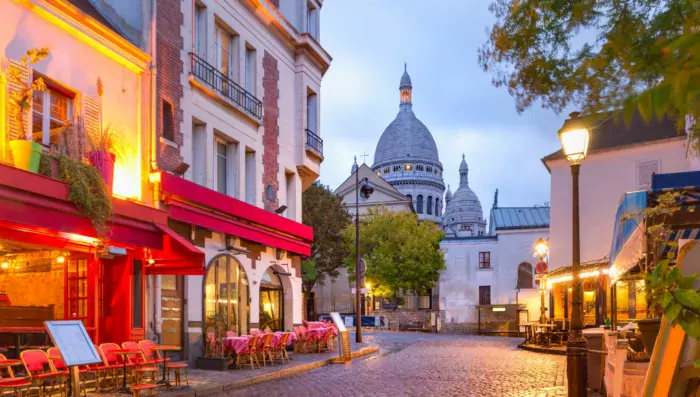 Discover one of the most luxurious neighborhoods of Paris with a private walking tour. Your guide will dish the arts and cinema secrets hidden in Saint-Germain-des-Prés. From rue Saint André des Arts, you'll stroll past the oldest church in Paris and later the city's oldest cafe. As you discover the Latin Quarter, your guide will share all about how this chic neighborhood attracted some of the greatest artists and intellectuals from Simone de Beauvoir to Jean-Paul Sartre. You can even sip on a café au lait at Café de Flore, where Brigitte Bardot and many other celebrities spent time.
Take a ​​Guided Tour of Jean Cocteau's House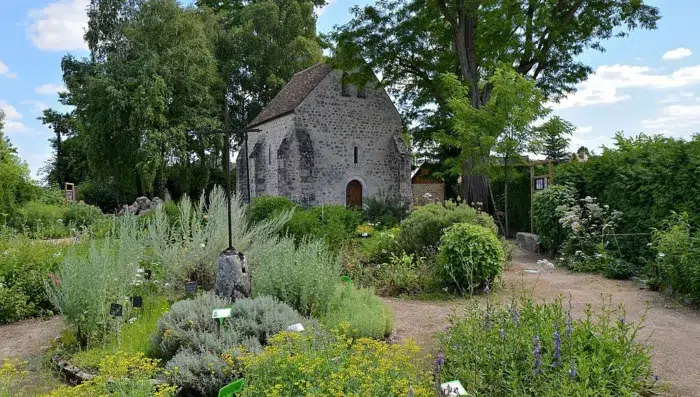 During your New Wave cinema-inspired itinerary, retreat from Paris and head an hour outside of the city to explore the countryside and the artists it attracted. You'll take a private tour of Jean Cocteau's home in Milly-le-Forêt and explore the roots of this writer, poet and filmmaker. Inspired by surrealism and psychoanalysis, his avant-garde style influenced New Wave filmmakers. Your guided tour will invite you deeper into the making of Cocteau. You will also stop by Chapelle St-Blaise-des-Simples, where he's buried.
Enjoy a Soirée at Les Caves du Roy
Located in Hotel Byblos, les Caves du Roy isn't just any nightclub. In the 1960s, Lebanese tycoon Prosper Gay-Para launched his project to build this luxury hotel and nightclub in St. Tropez. And rumor has it that it was to attract a certain Brigitte Bardot. "Perhaps to represent a bridge between the Middle East and the Côte D'Azur, or perhaps as a metaphor of his own attempted conquest, Gay-Para created an emblem for the hotel, that of Zeus stealing Europa," says Ryan Thompson in The Rake. Since its creation, the premises have attracted a slew of big names, including Bardot herself, Grace Kelly, George Clooney and Leonardo DiCaprio. 
Where to Stay in Paris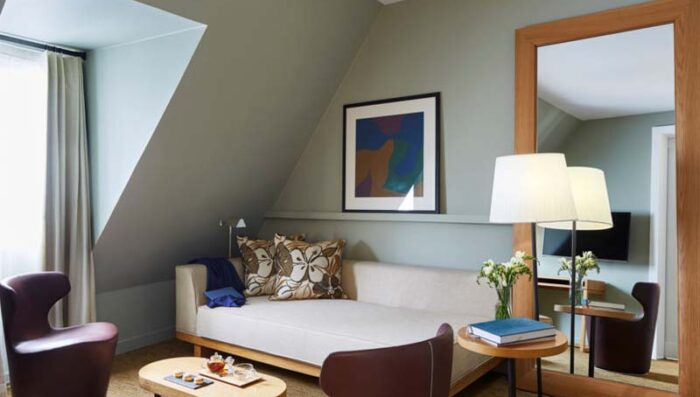 Bel Ami
Located in the cush neighborhood of Saint-Germain-de-Près, Bel Ami boasts five stars and a short walk to the Louvre. Decorated by Pascal Allaman, the luxurious rooms will have you drooling. The walls are decorated with art by Florence Bamberger, Manuel Merida, and Ced Vernay. The apartment with terrace suites, with its kitchenette and relaxing ambiance, is an oasis for weary travelers. Frequented by names such as Brigitte Bardot and Yves Saint Laurent, Café de Flore also is just a stone's throw away from Bel Ami.
Where to Stay on the Riviera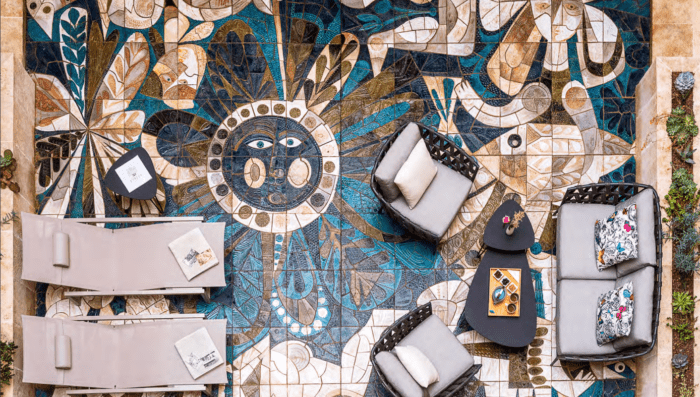 Hôtel Byblos
Nestled in the heart of Saint Tropez, this five-star palace will have you drooling over its 87 colorfully decorated rooms. Feast on the craftsmanship of famed chef Alain Ducasse at Restaurant Cucina. If you'd rather have a beach view, you can head to Byblos Beach in Ramatuelle. Later you can dance the evening away at its night club, les Caves du Roy.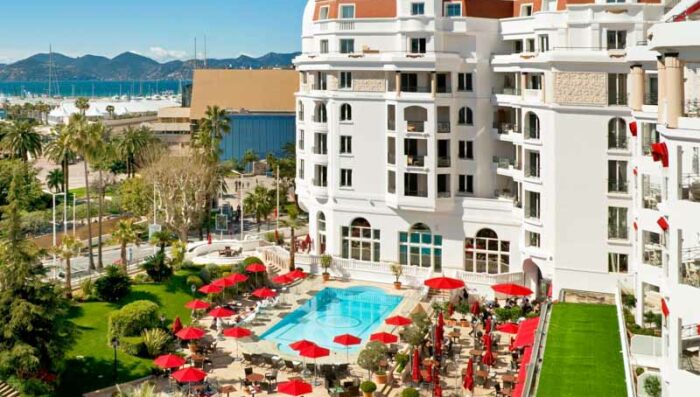 Le Majestic
Located on the Croisette and only a stone's throw from the Palais des Festivals, this five-star hotel is the perfect place to rest after a full day. Whether you fancy a trip to the spa or its private beach, your stay at le Majestic will be marked by luxury. Year round, you can take advantage of its private projection room.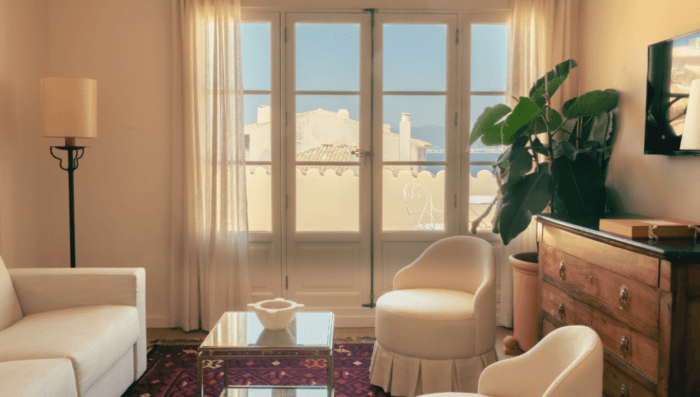 La Ponche
Nestled in St. Tropez, this five-star hotel is just steps away from where Brigitte Bardot filmed in And God Created Woman. These 24 rooms and apartments boast Riviera charm and luxe. Enjoy a class with the hotel's yoga club with sea views. You can even rent a motorboat with a skipper and a picnic lunch crafted by Chef Thomas Danigo.
---
From Truffaut to Cocteau, Godard to Bardot, we're sure there is something for you to discover on a New Wave cinema-inspired itinerary. Take a look at some of our history-inspired tours: A Historical and Cultural Escape to Paris and The Best of The French Rivieras History and Culture in a Week. Need some help planning your trip?