Whether you're spending the holidays in France or at home, bringing French Christmas traditions into your celebration will make it extra special. Learn about some of the typical ways French people celebrate Christmas including advent calendars, nativity scenes, Christmas trees, letters to Santa Claus, and the Christmas Eve dinner.
---
French Christmas Traditions and Celebrations
Festive Decorations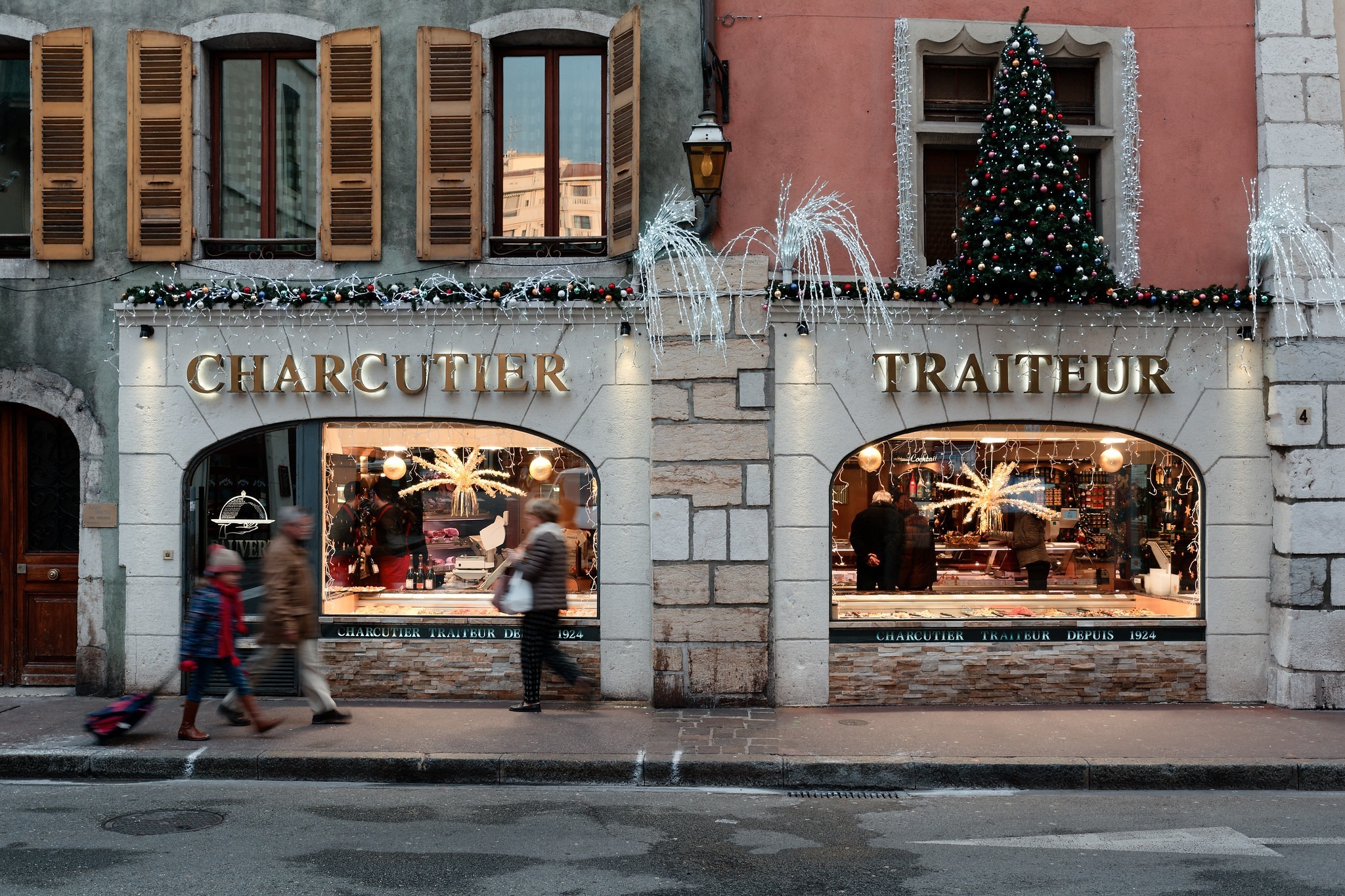 Starting in late November you'll find streets, cafés, restaurants, hotels and boutiques adorned with festive décor. Many places participate from the local fromagerie (cheese shop) to corner cafés and the large grands magasins (department stores). Flower shops carry both plain and decorated wreaths, mini trees perfect for a tabletop or mantle, and of course Sapins de Noël (Christmas trees).
Fabulous decorations can be enjoyed in Paris in popular shopping areas like the Champs-Elysées and Avenue Montaigne, at Christmas Markets throughout France, and at many châteaux in the Loire Valley.
Christmas Markets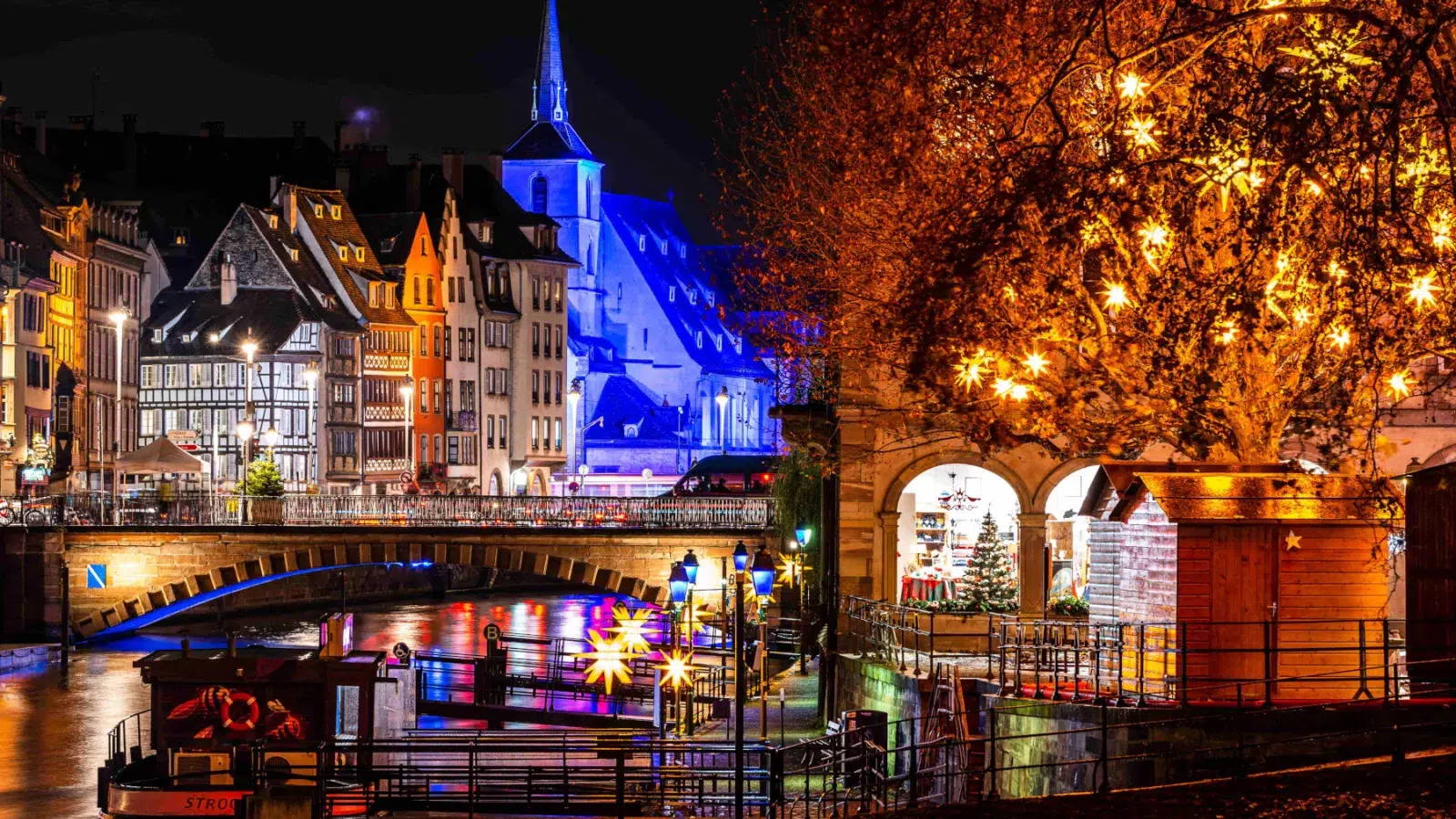 Various marchés de Noël (Christmas markets) appear throughout France from late November until the end of December. Alsace is especially known for its Christmas markets and you'll find multiple in Paris (read about them here). Other marchés de Noël worth visiting include Reims, Bordeaux, Dijon, Lyon and Honfleur.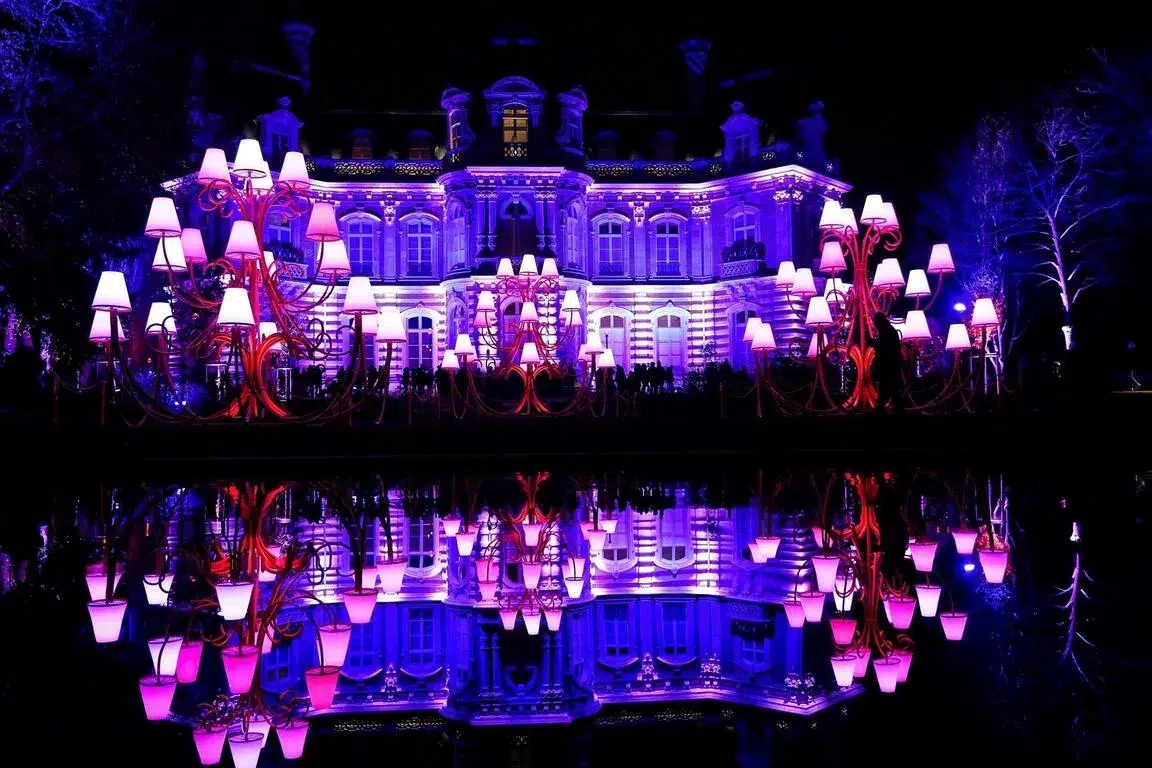 Habits de Lumière in Épernay

If you're thinking about a visit to the Marché de Noël in Reims consider a stop in Épernay. From December 8th to 10th see the Habits de Lumière, a joyful three-day celebration in the capital of Champagne!

Each day will be filled with luminous, interactive and immersive installations and animations, including fireworks! Enjoy cooking demonstrations from Michelin-starred chefs paired with champagnes, a pastry competition for young chefs aged 8-12, food and champagne pairing workshops, a silent disco, and an antique and classic car parade.
Calendriers de l'Avent — Advent Calendars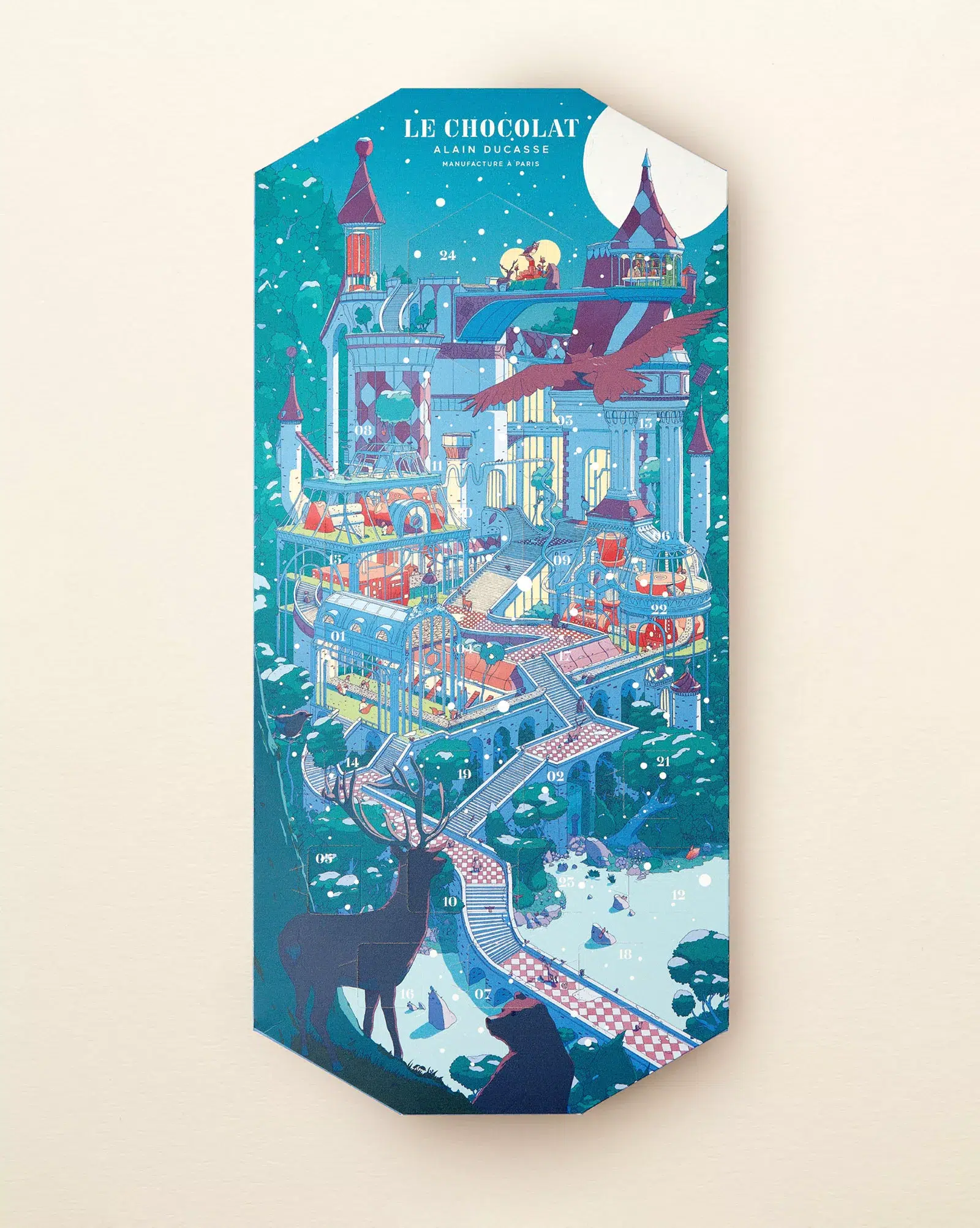 Calendriers de l'Avent (Advent Calendars) are very popular in France. You'll begin seeing them at the end of October (it's best to buy them early before they sell out). You can find simple advent calendars filled with chocolates and candies at local grocery stores. You can also pick up a more elaborate calendar from renowned French chefs and brands like Alain Ducasse, Pierre Hermé, Mariage Frères, Laudrée, Dior and Angelina filled with skincare and beauty products, specialty chocolates, and teas. Even if you can't make it to France, calendars are available online so you can partake in the fun.
Crèche — Nativity Scene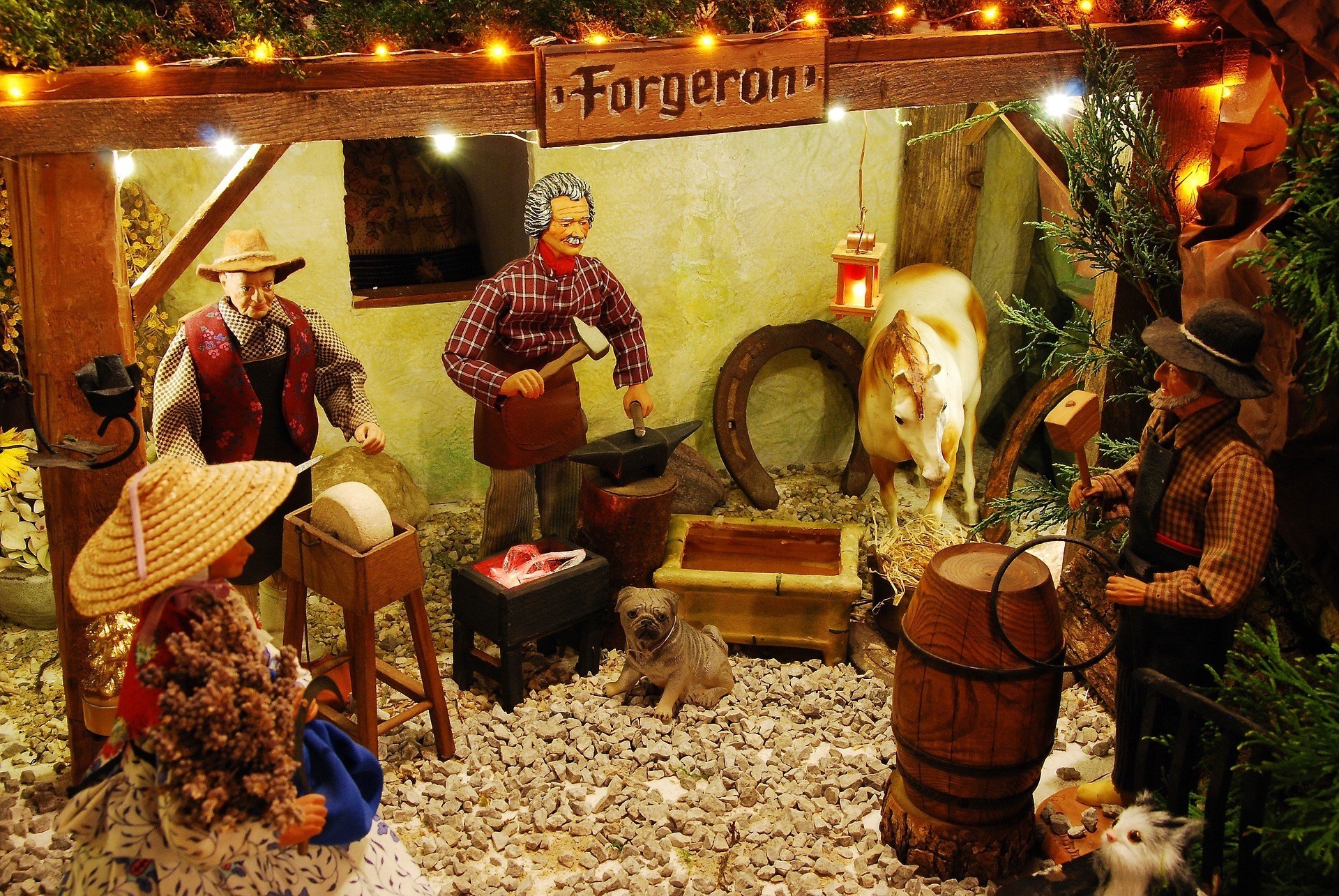 Setting up the crèche (nativity scene) is also a very important part of French holiday décor. Many families collect the pieces over many years and have quite extensive crèches. In Provence, Santons are the little clay figurines found in nativity scenes. The literal translation of Santon is 'little saint.'
There's an entire Foire aux Santons dedicated to these collectables in Marseille in the Vieux-Port area from November 18th through December 31st. All of the Santons found at this fair carry a "Fabrication Provence" certification which means they are all created by artisans in workshops located in Provence. Don't miss the special Santon fabrication workshops every weekend, music and dance on Wednesdays and weekends, daily donkey rides and cooking workshops on Sunday mornings!
Sapin de Noël — Christmas Tree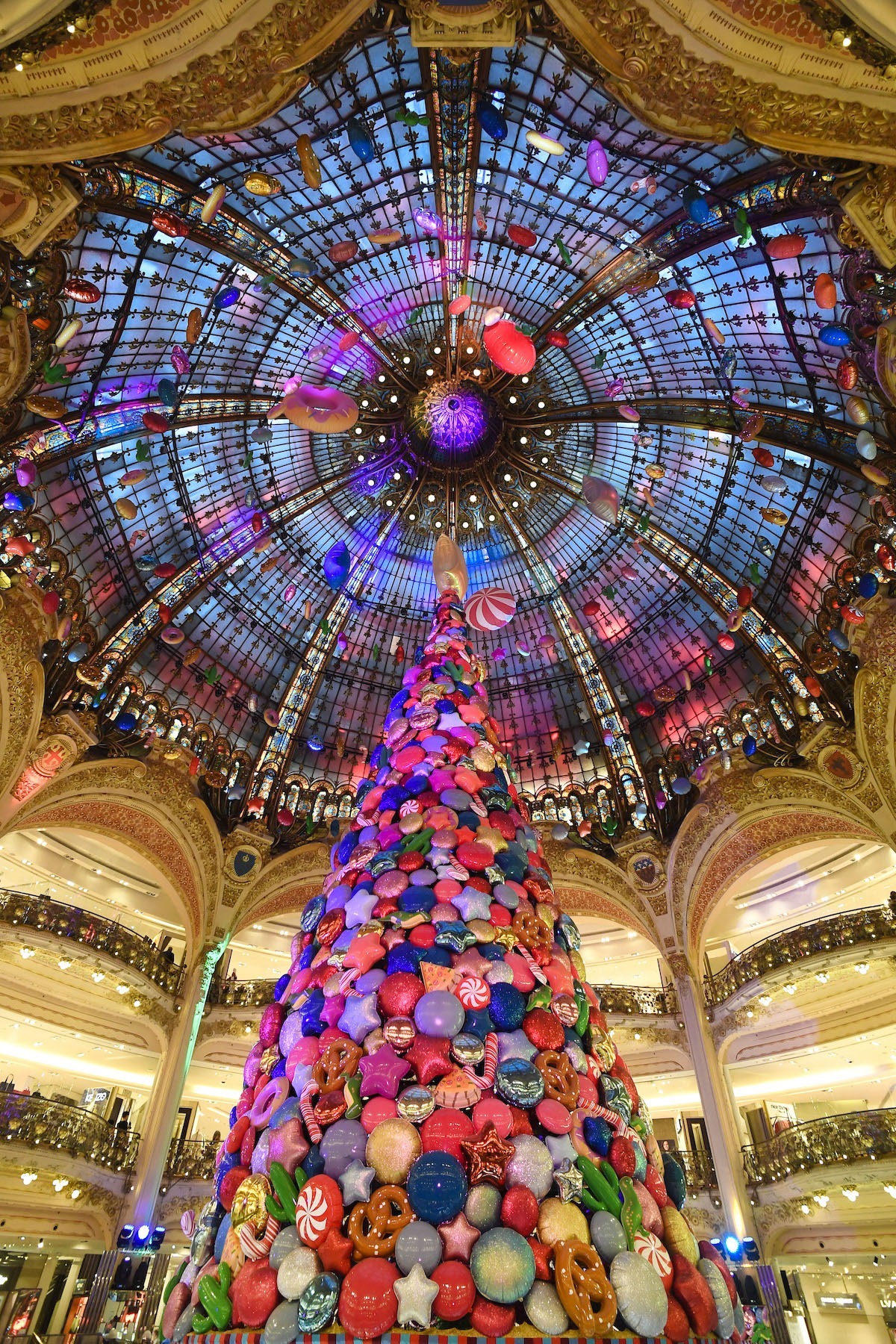 You can purchase a sapin de Noël (Christmas tree) from florists, grocery stores, and tree farms in France. They are usually available at the end of November; however, many French people don't purchase their trees until a week or so before Christmas. The tree stand is typically a cut log because French people don't typically water their trees. Some French families wait until Christmas Eve to decorate their trees with lights, guirlande (tinsel) and ornaments. Many families keep their trees up through Epiphany on January 6th.
Le Secrétariat du Père Noël — Santa Claus' Secretary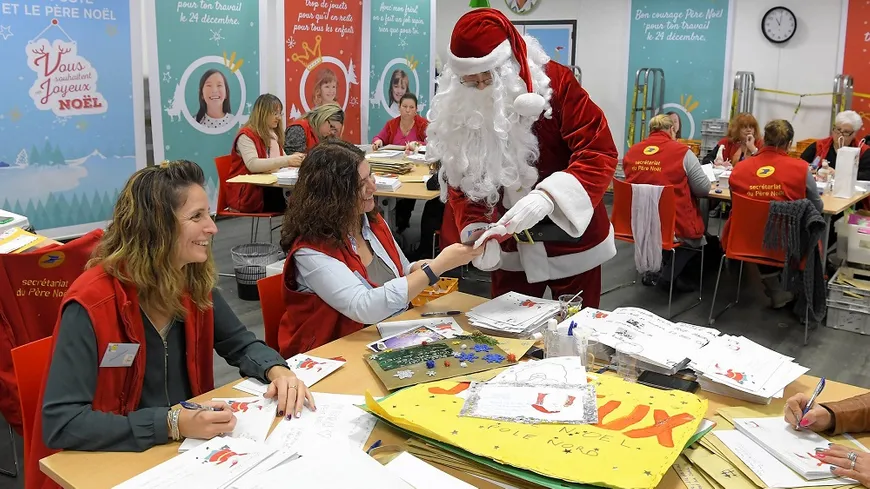 Children in France write letters to Père Noël, and thanks to Le Secrétariat du Père Noël (Santa Claus' secretary) each letter has received a response for the last 61 years. The secrétariat is run by over 60 elves who respond to each letter from children all over the world (there were letters from 124 countries in 2021). Each year the secrétariat receives about 1,000,000 letters and 80,000 emails. Letters to Père Noël don't even need a stamp – as long as the envelope says "Père Noël" the letters are sent to the secrétariat in Gironde.
In 2023, author Michel Bussi is assisting Père Noël in responding to letters. Be sure to mail your letter by December 20th in order to receive a response!
Réveillon de Noël – Christmas Eve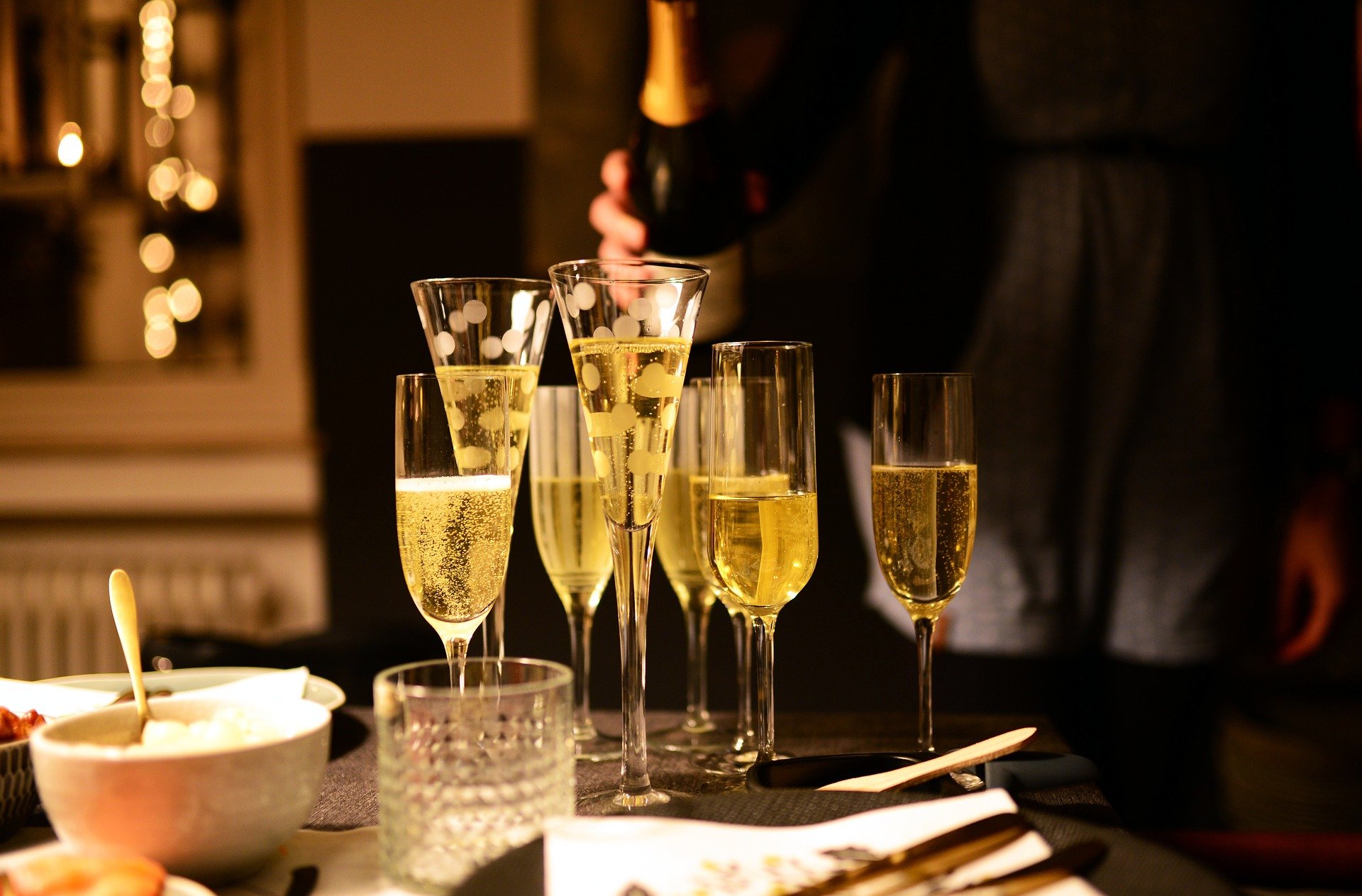 Perhaps one of the most anticipated French Christmas traditions comes on Christmas Eve with the Réveillon de Noël (the verb réveiller means to wake up or revive). Following La Messe de Minuit (the Midnight Mass) French families come home to open presents and enjoy a feast. Typically you'll find champagne, wine, capon (turkey stuffed with chestnuts), oysters, foie gras, smoked salmon, scallops, and of course the decadent chocolate Bûche de Noël cake.
In Provence, there is a unique Christmas tradition to eat 13 desserts following the Christmas dinner: one for each Christ and his twelve apostles. Each of the desserts served varies a bit based on the region and particular family. Some common items include fougasse, the four beggars (almonds, raisins, dried figs and nuts), Cachat piquant, white and black nougat, calissons, pain d'épice, and of course, the Bûche de Noël.
Following the dinner, instead of leaving stockings, French children put their souliers (shoes) on the hearth of the fireplace for Père Noël to hopefully fill them with small presents and treats!
Christmas in Courchevel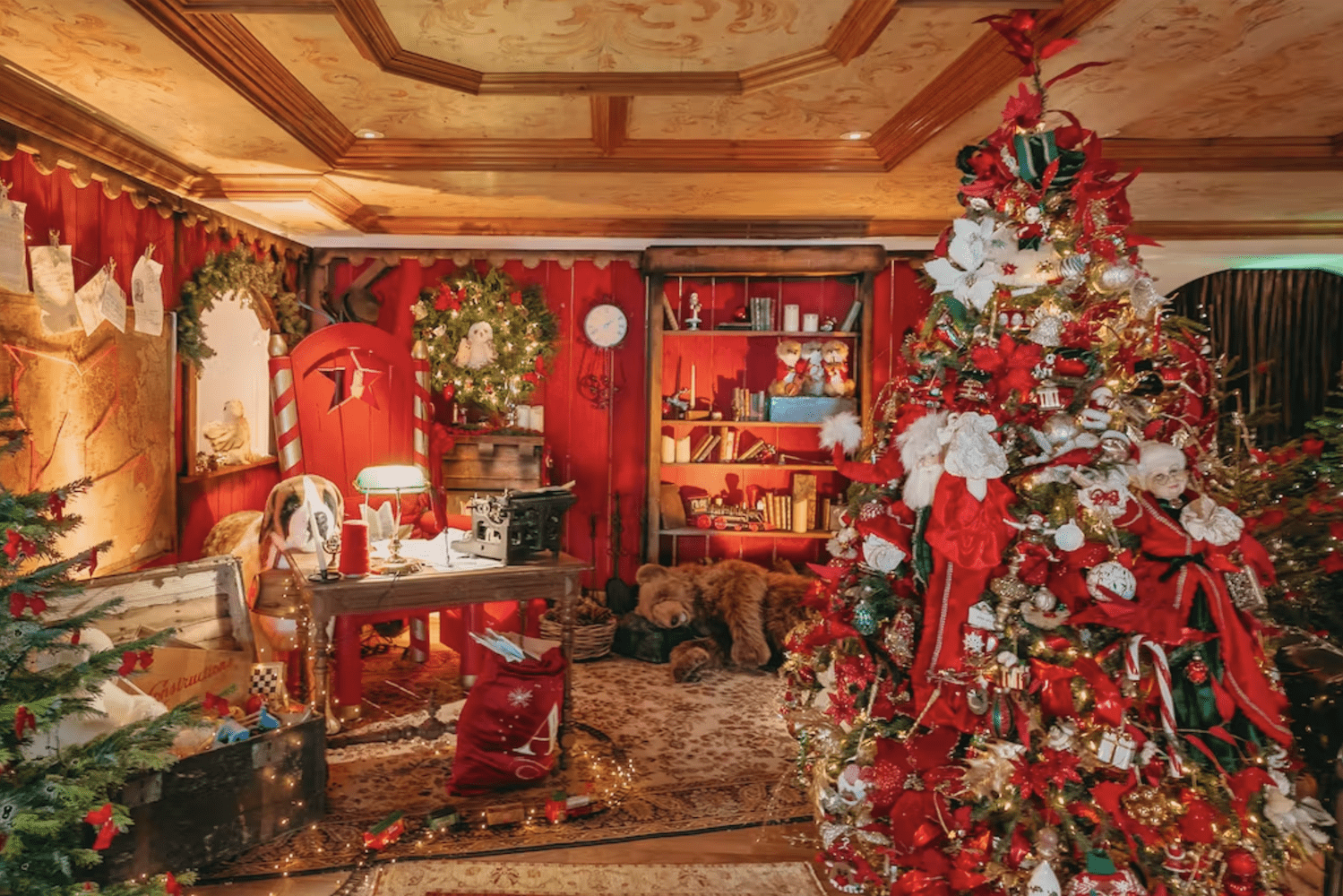 Christmas at Les Airelles in Courchevel

On December 24th Les Airelles has a special departure planned to the North Pole. Both young and old can embark on Les Airelles' steam train to a magical world: travel through the impressive forest filled with firs, admire polar bears, and discover plenty of hidden surprises along the way.

The Christmas magic won't stop there. On Christmas Eve there will be a gastronomic dinner at La Table des Airelles. Guests will taste the best of traditional French Christmas foods. It's sure to be a French Christmas celebration to remember!
---
We hope you'll be able to incorporate some French Christmas traditions into your holiday celebration. To give the gift of France, don't hesitate to contact French Side Travel to create a custom itinerary to surprise your loved ones. Some of our favorite destinations include Paris, Bordeaux, Normandy, and Southern France.