A two-day trip to another region from Paris is always a wonderful addition to any France itinerary. There are plenty of options, but a top pick is always Champagne. The region boasts some of the best of France: fabulous food, a unique culture, history, and of course…Champagne! Read on to see how to spend two days in Champagne from Paris.
---
How To Get to Champagne From Paris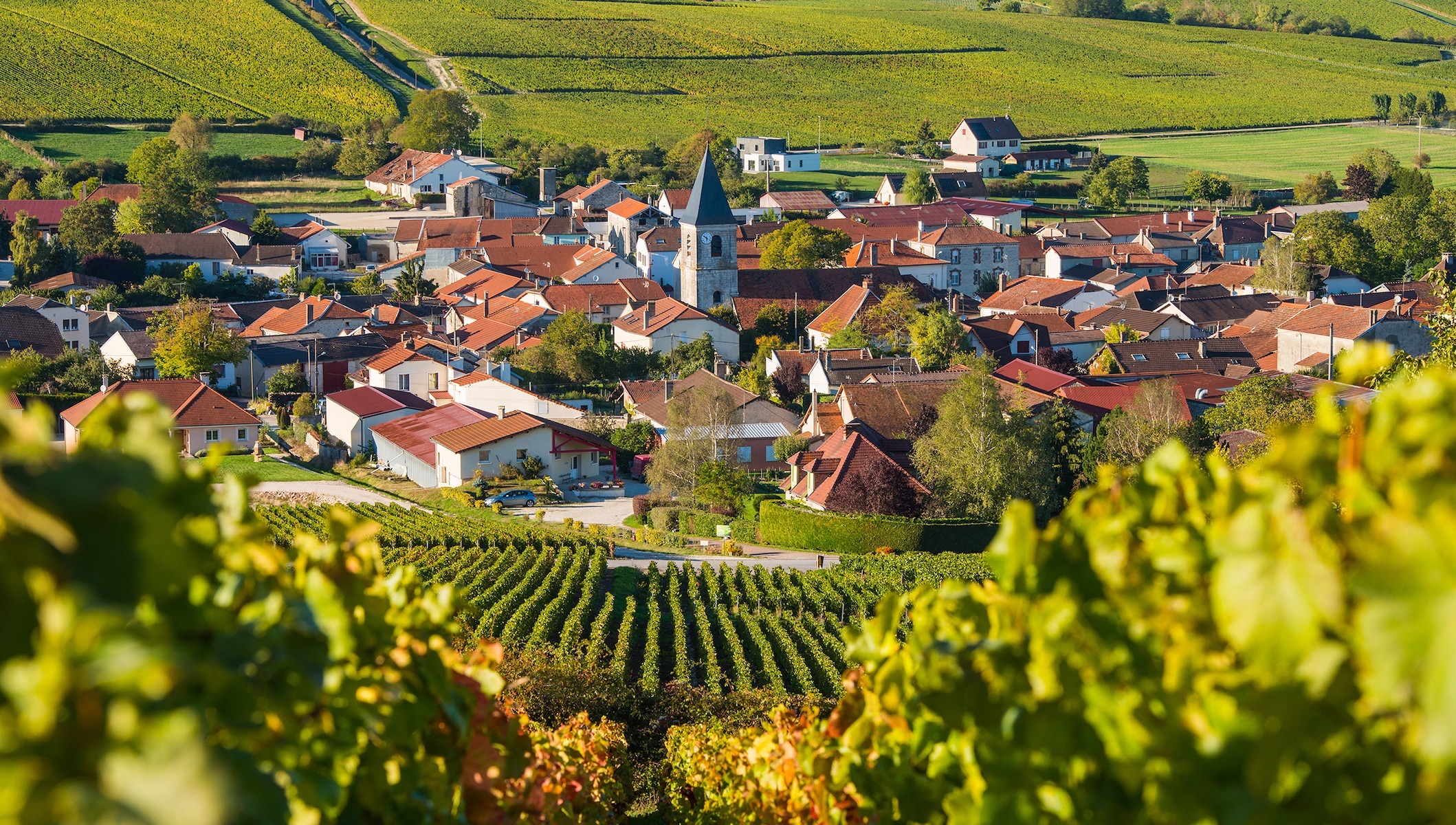 There are a few options for how to get to Champagne from Paris. The quickest choice is taking a train. Trains to both Reims and Épernay, the two major cities in the Champagne region, depart from Paris' Gare de l'Est train station. There are five direct trains between Paris and Reims daily, and the ride is about 45 minutes long. There are nine direct trains between Paris and Épernay daily, and the ride is about 1 hour and 20 minutes long. You can also take a train to the Champagne Ardenne TGV station, although it's about 8km (5 miles) outside the center of Reims.
If you have a little more time, driving from Paris to Champagne, either with a driver or rental car, is a nice option. It'll take about 1 hour and 45 minutes to either Reims or Épernay depending on traffic. Along the way you'll have the opportunity to follow the wine roads that mark the Route Touristique du Champagne. If you see an Accueil sign along the way, you can stop in for a cellar visit and tasting. You'll want to stop in Hautvillers located between Épernay and Reims which was the home of Dom Pérignon.
Where to Stay in Champagne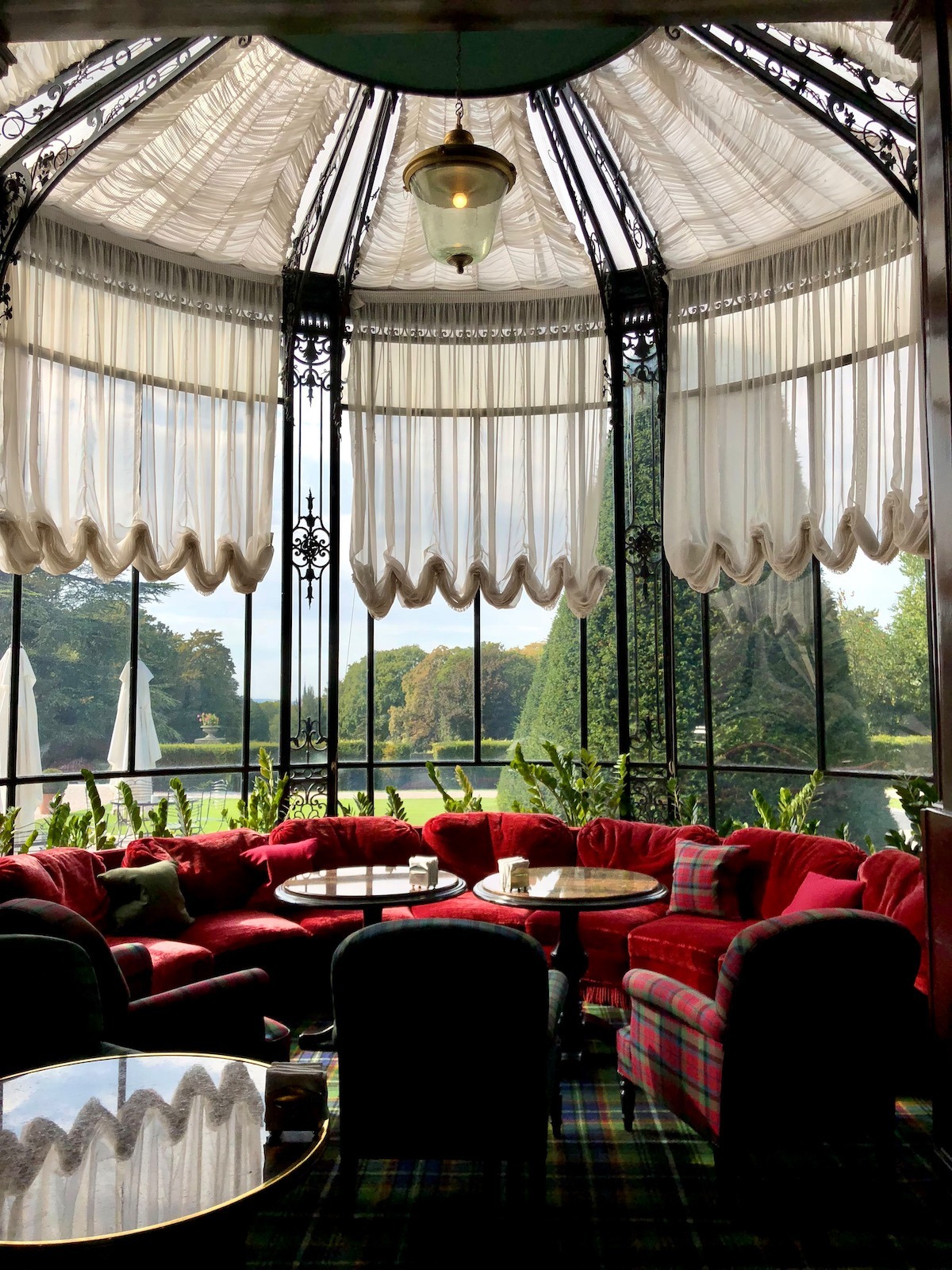 For a two day trip to Champagne from Paris we recommend staying in Reims. You'll be able to maximize your time with sightseeing, incredible dining options, and of course Champagne tastings. There are a handful of recommended hotel options near the famed Gothic cathedral, perfect for exploring the city on foot.
For an extra special stay, we suggest checking in to Domaine Les Crayères. This hotel, set in a former château surrounded by 7 hectares (17 acres) of English-style gardens, is quite literally a dream. The 20 spacious rooms are decorated with classic French furniture and fabrics. They're guaranteed to make you feel like royalty! Domaine Les Crayères has two restaurants: Michelin 2-Star Restaurant Le Parc and the more causal Brasserie Le Jardin. In the warmer months, you can enjoy a meal on the terrace overlooking the park. Be sure to stop in the intimate Bar La Rotonde for a glass of Champagne or two!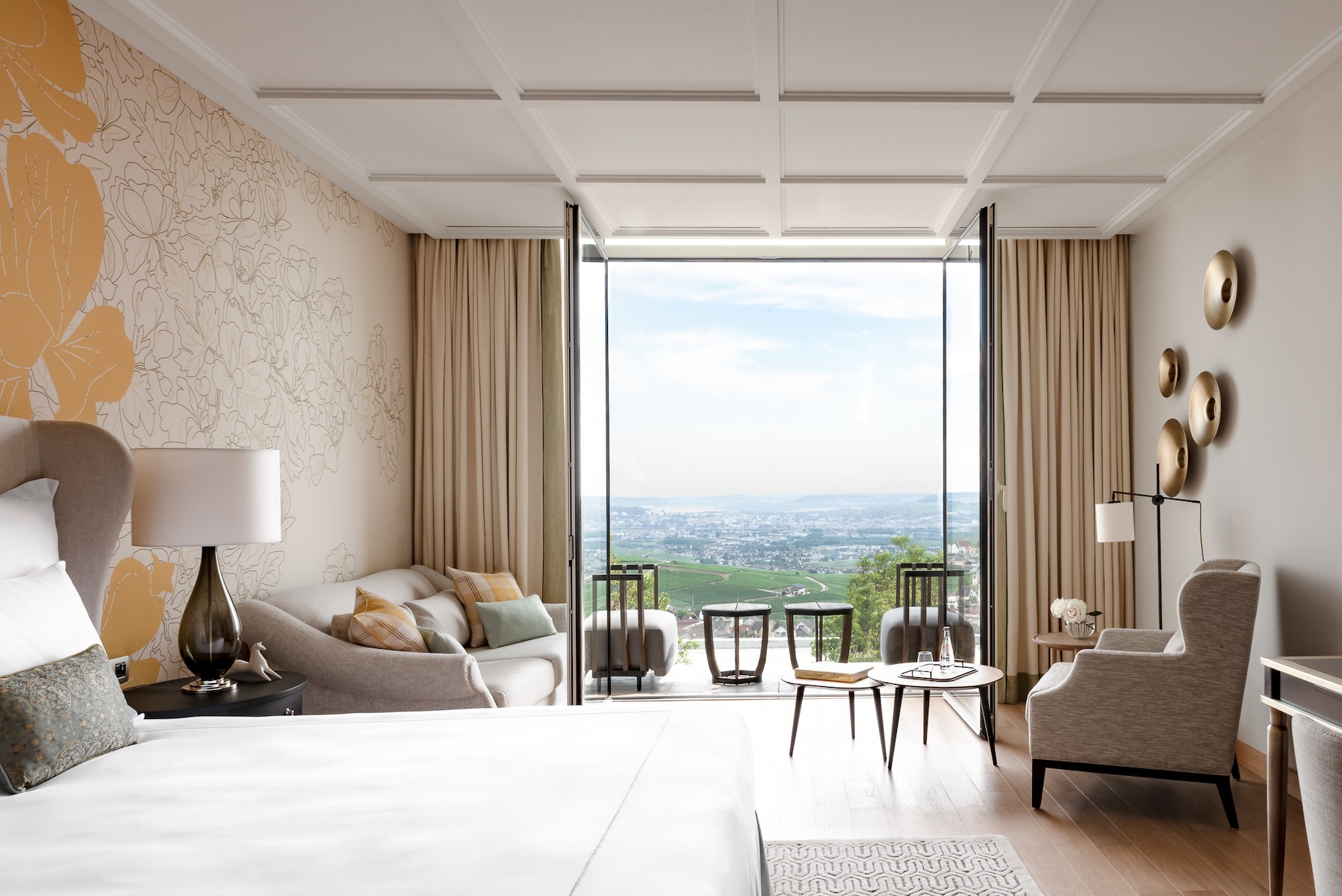 Royal Champagne Hotel & Spa
If you're looking to stay amongst the vines, we recommend the Royal Champagne Hotel & Spa near Épernay. This exquisite property was once a coaching inn where French kings stopped en-route to their coronations in Reims. The hotel's contemporary design blends seamlessly with its surroundings, and each of the 47 guest rooms feature views over the vineyards. Don't miss the spa and the Champagne bar that has over 200 vintages.
Which Champagne Houses to Visit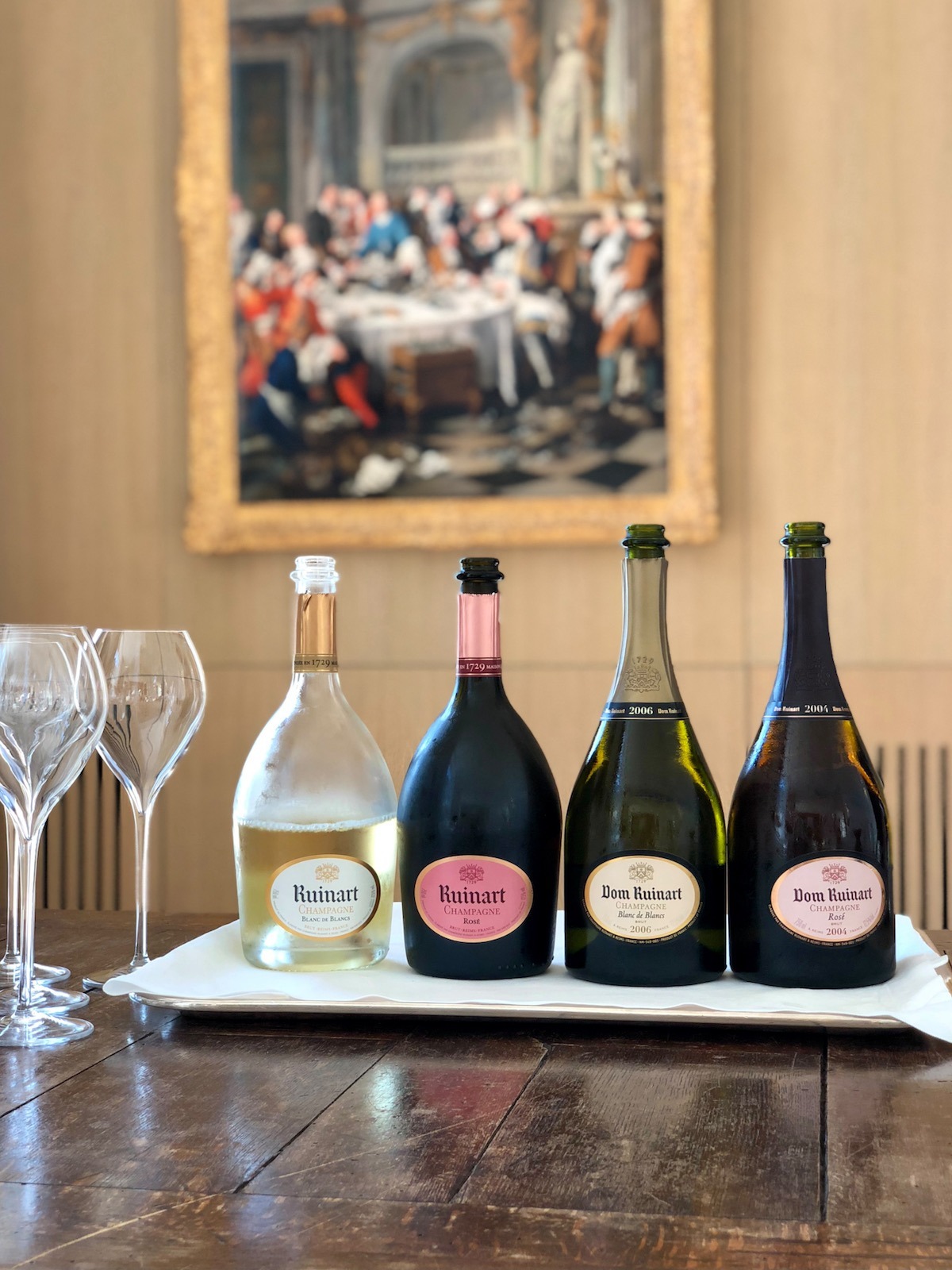 It's important to reserve your visits to Champagne houses well in advance, as spaces are limited and always in demand. Perennial favorites include Moët and Chandon, Veuve Clicquot, and Ruinart. We recommend a mix between larger, well-known houses and smaller family-owned independent producers. On a two day trip to Champagne from Paris, three visits to Champagne houses is a good number to target that will leave you with plenty of time to otherwise enjoy the region.
Timing and transportation logistics can be tricky, which is why we always recommend booking tours that include transportation. We offer several options from fabulous small-group shared tours for Champagne amateurs to connoisseurs, as well as private, fully-customizable tours that include unique experiences like a picnic among the vines, exclusive private visits and more.
What to Do in Champagne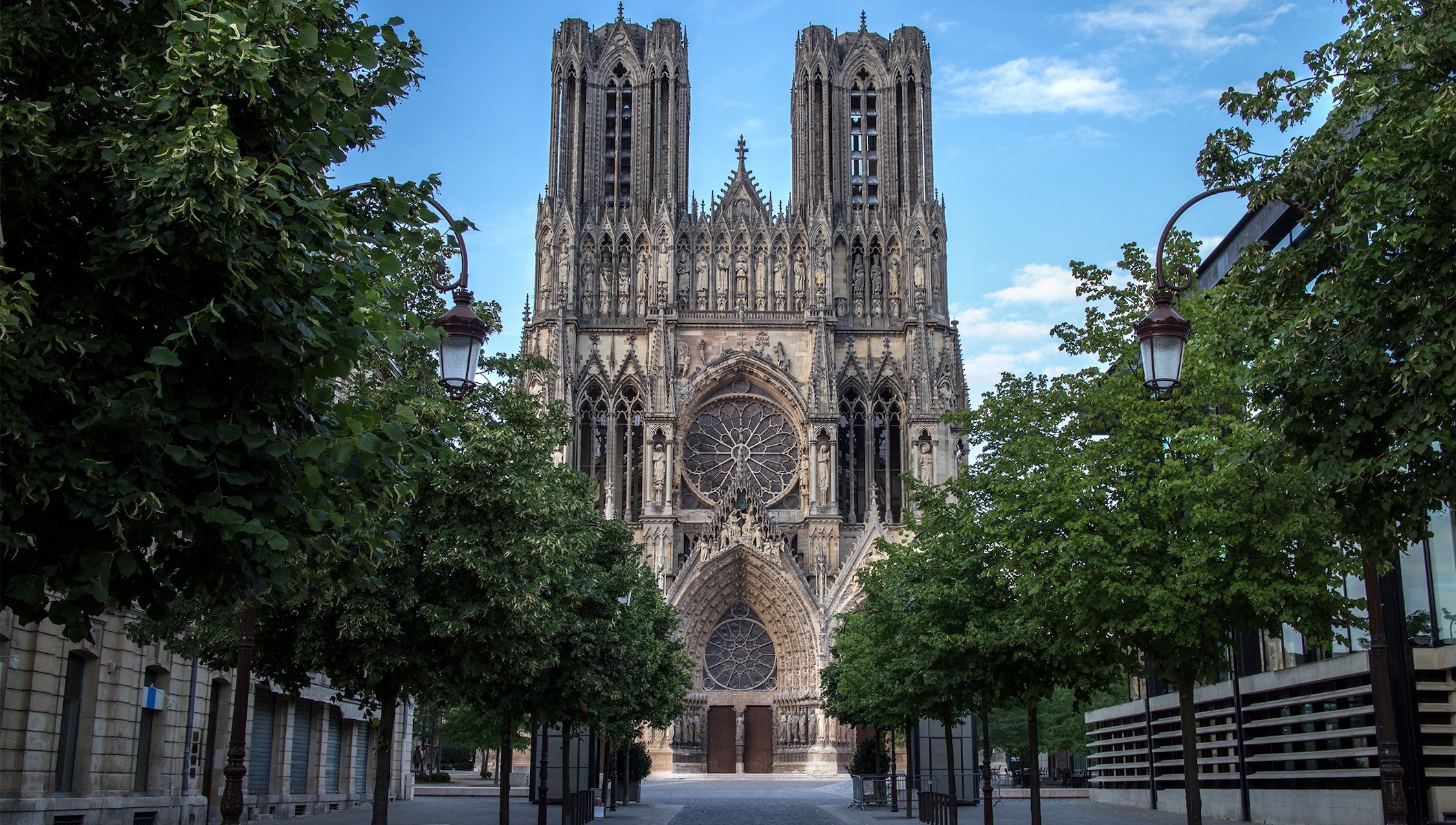 In Reims a visit to the famed Gothic Cathedral of Notre-Dame is a must. This UNESCO World Heritage site is where Clovis, the king of what would become France, was baptized. This event made the church a symbolic space where a millennium of French monarchs would be crowned.  A private guided visit is an especially great way to learn about the storied history and importance of the Cathedral. World War II history buffs won't want to miss the Musée de la Reddition where you can see the actual room where the Germans surrendered to the Allies. Furnishings are all original and you'll even find maps with troop positions still on the walls.
To discover the region from another vantage point, consider taking a private cruise along the Marne River in a beautiful wooden boat built in 1927. You'll depart near Épernay and can enjoy a Champagne tasting, picnic or both while taking in the UNESCO World Heritage sites from the water. A peaceful, romantic, and unforgettable way to mark a two day trip to Champagne from Paris!
When to Go
Champagne can be visited and enjoyed year-round. Avoid harvest time in late September, when many vineyards close to the public. The fall months of October and November are a magical time to visit when the colors are beginning to change.

The weather in this region is mild and consistent, perfect for growing grapes. The temperatures range from the 30s °F (1-5°C) in the winter to upper 70s °F (21-26 °C) in the summer.

French Side Travel Tip: The wine cellars are chilly, so pack a sweater. You may need it even on a hot day.
Where to Eat in Champagne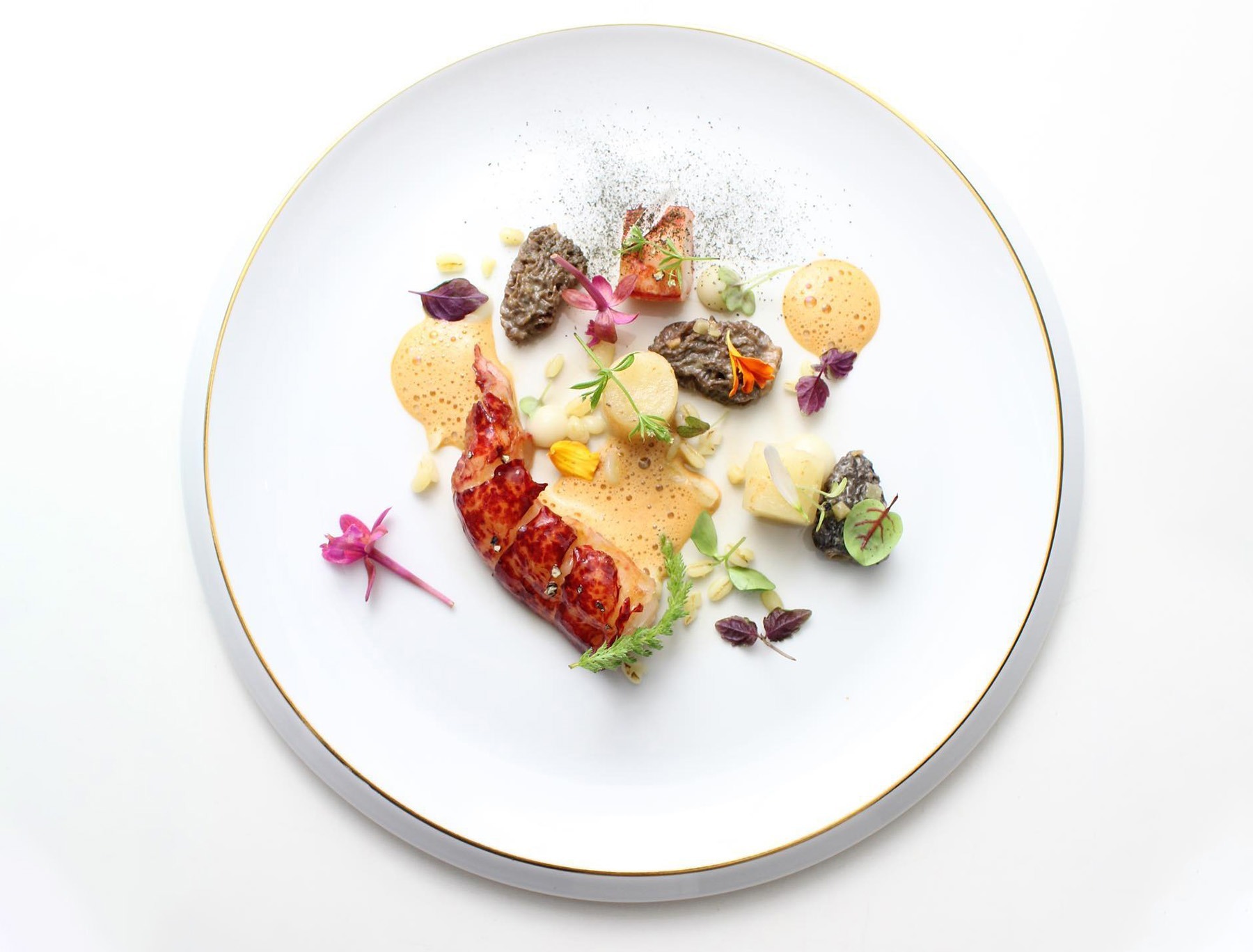 There are fine dining options galore in Champagne with five Michelin-starred restaurants in Reims alone. Top picks for a memorable tasting menu experience include the 3-star L'Assiette Champenoise which serves organic, local, and seasonal foods in a warm, contemporary setting and Racine for perfect Franco-Japanese fusion.
There's also no shortage of charming, casual French brasseries in the area. Two that we return to time and again are Brasserie du Boulingrin and Brasserie Excelsior. The restaurants feature beautiful art deco and art nouveau interiors and serve reliably delicious traditional French dishes.
Be sure to also try some of the regional cuisine while in Champagne. The area is known for Jambon sec des Ardennes, a salt-cured ham leg, as well as other pork delicacies. You'll also want to try the popular Biscuits Roses de Reims. You can dip these pink vanilla-flavored cookies into Champagne!
---
After spending two days in Champagne from Paris we know you won't want to stop exploring France. Our expert travel designers are available to suggest more easy trips from Paris including Normandy and the Loire Valley. Ready to immerse yourself in France for longer? We can help with that too. Whether you're interested in food and wine, history and culture, adventure, or romance and scenery there's truly something for everyone in France.
Need some help planning your trip?