The Luberon massif is one of the can't-miss attractions of any trip to Southern France. Tucked between low-lying mountains east of Avignon and north of Aix-en-Provence, this is the France you dream about. Think long, summer days, brilliant sunshine, medieval villages crowning hilltops, and rolling olive, apricot, and almond orchards. Did we mention the seas of purple lavender waving in the mistral winds? If you've ever read Peter Mayle's A Year in Provence or seen Ridley Scott's film A Good Year starring Russell Crowe and Marion Cotillard, you might well have had your eyes on this region for a while.
Long, summer days, brilliant sunshine, medieval villages crowning hilltops, and rolling olive, apricot, and almond orchards… seas of purple lavender…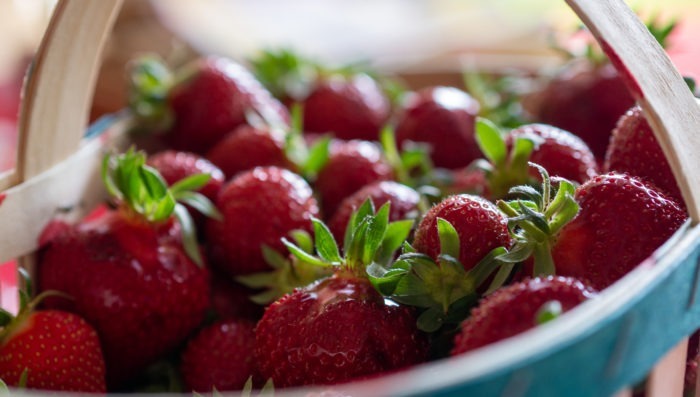 While compact, this region has so much to see and do. Arrange a call with our local experts. They'd love to help. To get you started planning, here are a few the Luberon's iconic sites:
Favorite stops in the lovely Provence countryside
Roussillon
This charming town is best known for its vibrant yellow, orange, and red ochre pigments. Here and in neighboring Gargas, Rustrel, and the Provençal Colorado, ochres were mined on an industry scale starting in the late 18th century. They were exported worldwide for use in artists' paints, stucco, cosmetics, and occasionally food! Give the material's abundance here, it's no surprise that the town's buildings are also flamboyantly colorful. Those eye-catching buildings make Rousillon one of the most strikingly unique and beautiful stops in the region. Don't miss the Sentier des Ocres trail. On the 30 or 60-minute circuit you'll get you up close to the sandy red and yellow cliffs and through a shaded oak and pine trees forest. Just wear shoes that are ok getting red and dusty!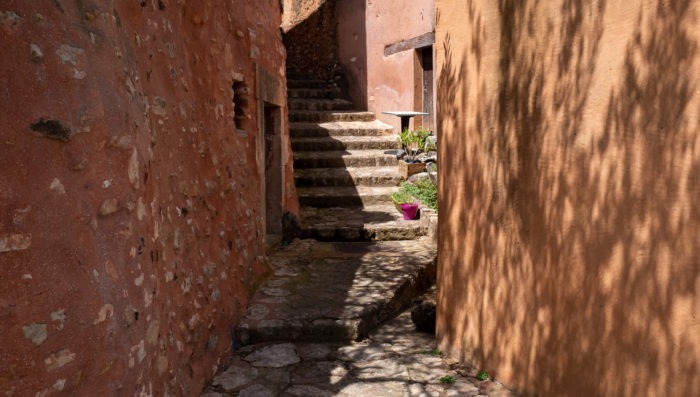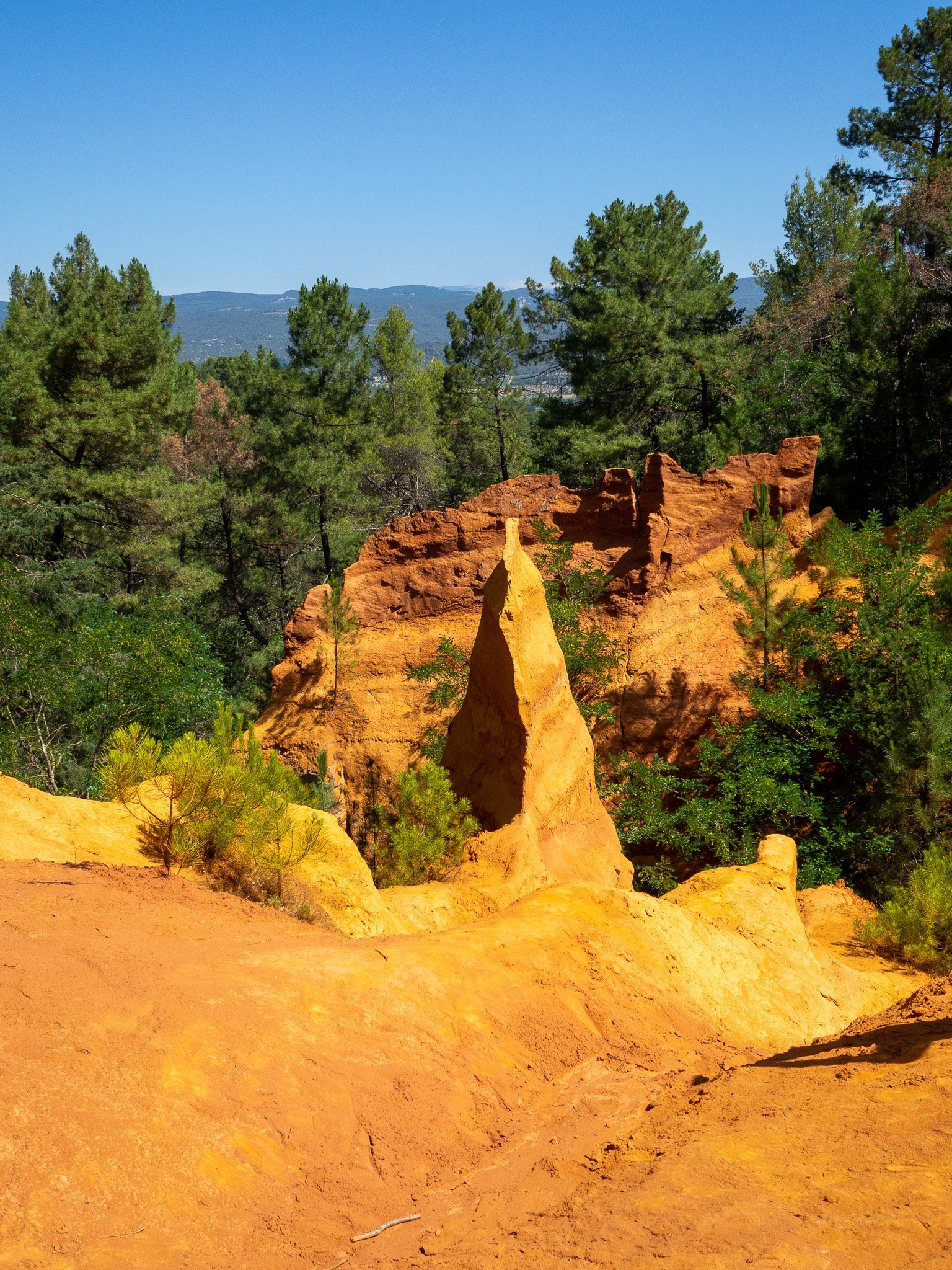 Gordes and Senanque Abbey
Gordes and its neighboring abbey are two more iconic Luberon sites. The ancient village perché, or perched hilltop village, has a flair for the dramatic. It stands on a steep slope descending from the Plateau de Vaucluse into the Coulon Valley. The location provided protection from invaders during the Middle Ages. The castle dominates while winding streets and homes spilling town the hill around it. At the center of town, the Place du Château de Gordes is a lively town square with cafés, restaurants, art galleries, and souvenir shops.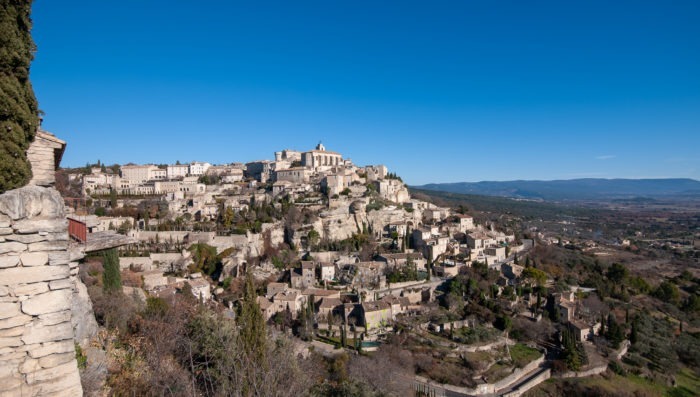 Just down a narrow country road is the 12th-century Abbeye Notre-Dame de Sénanque. It's still home to an active community of Cistercian monks. This fine example of Cistercian architecture is made all the more impressive when its sprawling lavender fields are in bloom (from mid-June to mid-July). Seeing the inside of the abbey is possible, but plan ahead! Visiting hours are limited.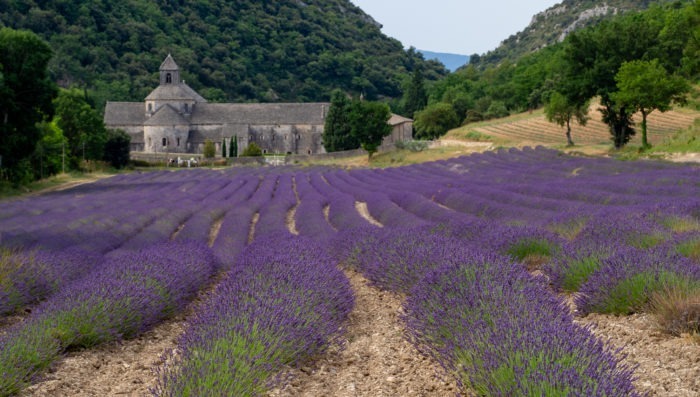 L'Isle-Sur-la-Sorgue
L'Isle-sur-la-Sorgue lays at the foot of the Vaucluse plateau. It is famous for its winding canals and narrow streets. You might even feel like you've wandered into a little Provençal Venice. All along the Sorgue River, you'll cross small bridges and pass by large, moss-covered water wheels. Today the town has become known as a hub for antiques, boasting numerous shops and an active brocante market along the canals on Sunday mornings. Looking for a unique souvenir? This just might be your spot.
If you love the canals, head to Fontaine-de-Vaucluse, a few minutes' drive upstream. There's a short footpath up to the source of the river, among the world's largest. This is the almost mythical fountain for which the village was name.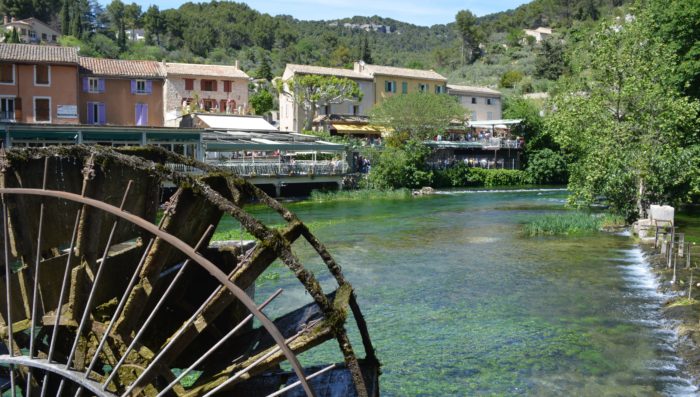 The Markets
The farmers' markets are a must-see. Every day there's an open-air market somewhere in the Luberon. See here for a list. Don't miss out on a morning wandering around one for your dose of the local culture and flavor. Try regional specialties including olives, goat cheeses, and excellent fresh fruits. For an authentic experience grab a spot on a terrace, sip on a café or limonade, and watch the world pass. These markets reveal their charms over time. Take in scenes of the vendors shouting the virtues of their products to passerby or the locals laborious picking the freshest produce. No market would be complete without the retirees playfully their squabbling, cigarettes and pastis at hand.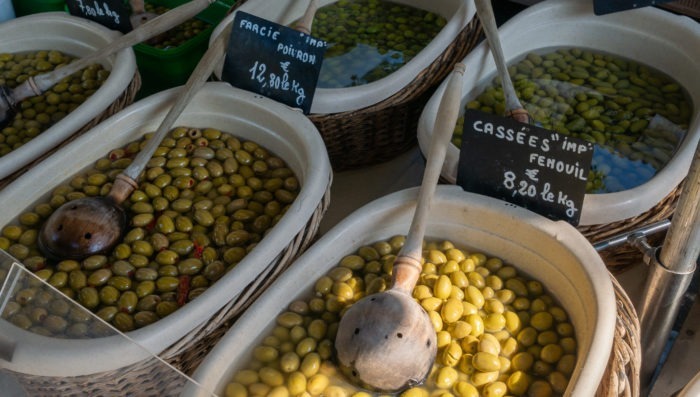 Planning my trip
Do as the Provençal do. Take it slow!
While there's plenty to see and do here, a leisurely pace is best. Do as the Provençal do. Take it slow! Particularly in the summer, midday can be hot here. Wander through the markets, sunbathe by the pool, take a long lunch, and linger over a glass or two of rosé on a café terrace. The lackadaisical pace and gorgeous landscapes are a huge part of the charm, so try to schedule a few days here. Our team can help you to book a rental car or a chauffeur and guided tours.
---
Looking for a place to stay?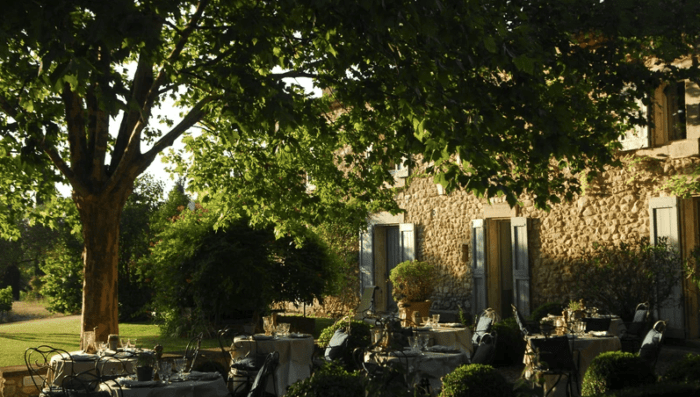 One of our favorite bases in this region is La Bastide de Marie, just outside of lovely Ménerbes. Heading out of town the road is lined with vineyards and cypress trees, while the Petit Luberon mountains and bright blue sky dominate the backdrop. Stay in the restored 18th-century bastide country house or the 5-bedroom Villa Grenache lost in the estate's vineyards and complete with a private heated pool. Whichever you stay in, you'll enjoy traditional Provençal charm: stonework, exposed wood beams, fine antique furniture, and views on the gardens or vineyards. Fine dining and spa treatments are available. Pamper yourself after a day out exploring.
The town of Ménerbes itself is worth a stop. Like many other towns in the region, it's on the top of a hill, complete with medieval ramparts and a castle dating back to the 16th-century French Wars of Religion between Catholics and Huguenots. Along with the the towns Bonnieux, Goult, Lacoste, and the aforementioned Gordes, this area makes up the Luberon's famed triangle d'or or golden triangle.
Need a souvenir idea?
Good souvenirs that won't take up too much space in your luggage are honey, olive oil, traditional soaps made in nearby Marseille, and lavender sachets (to keep your closet and dresser drawers smelling great).