With the arrival of 2023, now is the time to start thinking about and planning a trip to France. Our travel designers have already been hard at work planning fabulous tailor-made trips throughout France for this year. We're sharing some of the top France travel destinations in 2023 that we hope will inspire you. Read on to discover more about Normandy, Paris, the Loire Valley, Bordeaux, the South of France and more.
---
Top France Travel Destinations in 2023
Normandy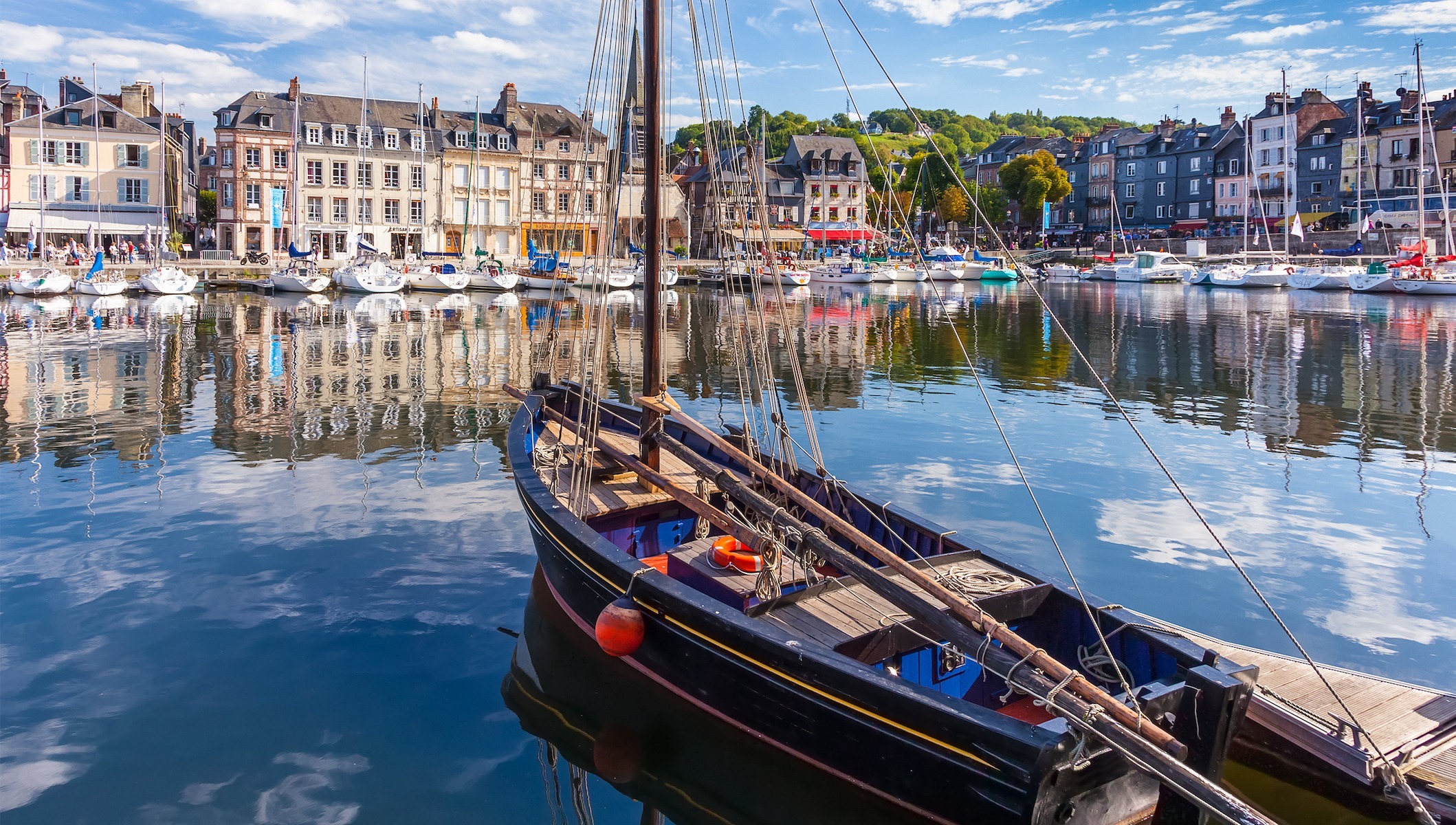 Not far from Paris, there's a reason why Normandy is consistently a top France travel destination. All along the coast visitors can enjoy wonderful seafood in picturesque seaside towns. The interior of the region boasts fertile green pastures yielding delicious creamy cheeses, crisp ciders, and fiery Calvados apple brandy.
Travelers won't want to miss the natural beauty of the dramatic cliffs and wild seaside, specifically the striking Étretat, charming towns by the water like Honfleur and Deauville, the emblematic Mont Saint-Michel, and the powerful D-Day landing beaches and memorials. On the way to or from Paris, a stop at Claude Monet's Gardens in Giverny are always a favorite.
Paris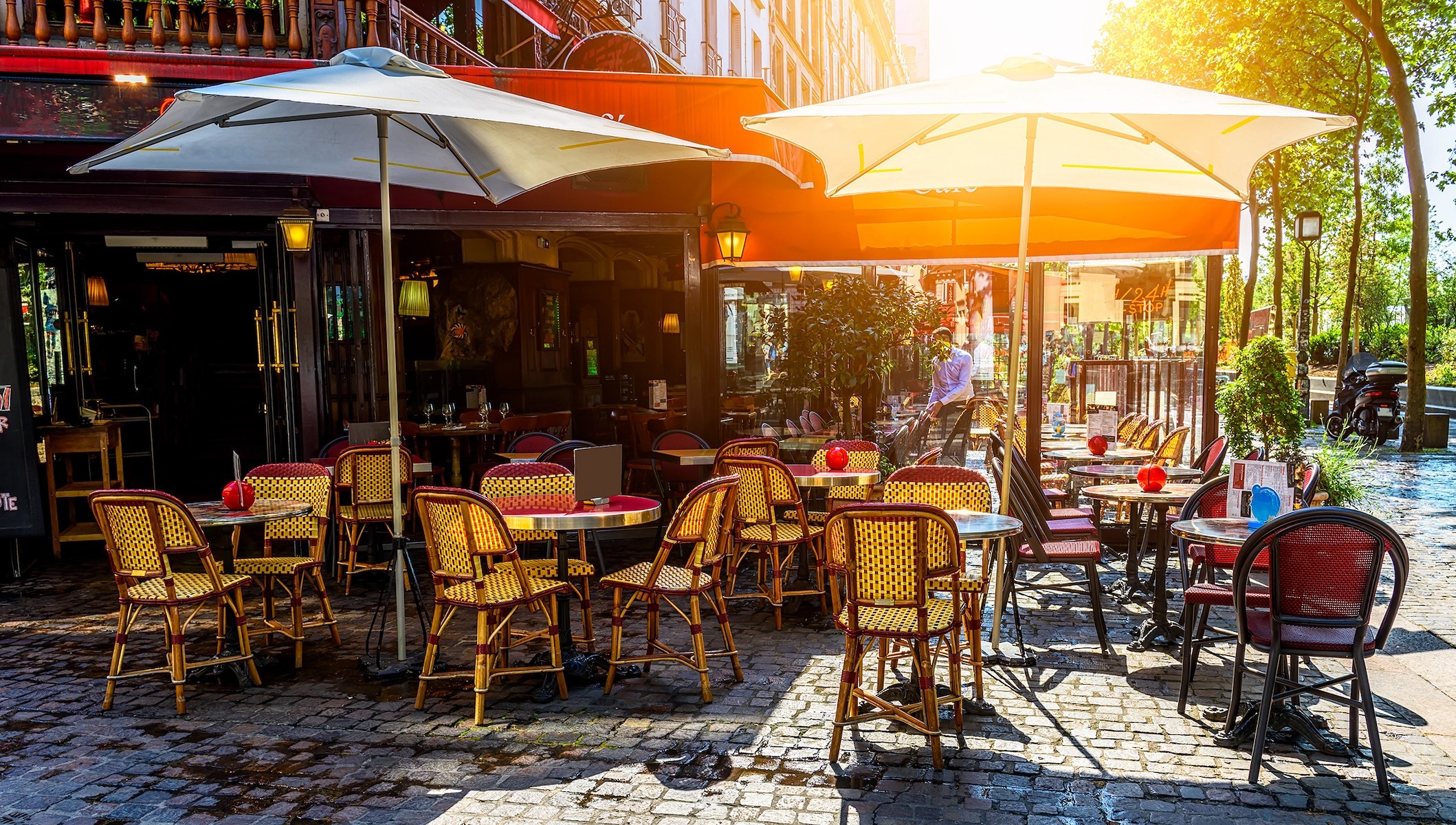 It's hard to come to France and not make a stop in Paris. This bustling hub of art and culture is filled with iconic landmarks that include the Eiffel Tower, Arc de Triomphe, and Notre Dame Cathedral. Whether it's your first or 20th trip, you'll want to spend at least a day wandering around the picturesque streets. Part of the charm of Paris is stopping along the way at quaint cafés and charming boutiques. Visit the masterpieces in the Musée du Louvre and Musée d'Orsay and don't miss an interactive sound and light show at the Atelier des Lumières. An all-time favorite Paris activity is taking a boat ride down the Seine after the sun sets to take in the twinkling Eiffel Tower. Afterwards, you'll truly understand why it's called the City of Light!
There's something for everyone in Paris, whether you're interested in history, fashion, cooking, art, food and wine, architecture, art, and beyond!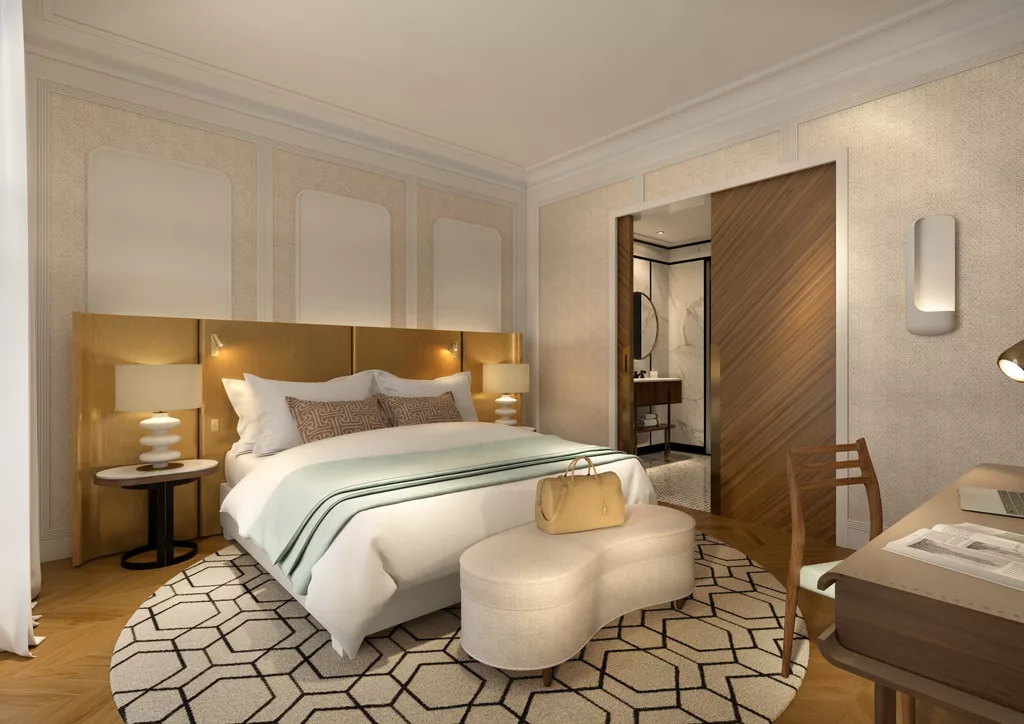 New Hotel Opening in Paris: Pavillon Faubourg Saint Germain

This newly renovated 5-star hotel, formerly a favorite place for artists in the 20th century, welcomes you with its warm and comfortable ambiance. Backed by strong history yet still modern, this is a perfect hotel for you to discover the city of light.

The rooms are elegantly designed in harmony with modernity. They are spacious, luxurious and perfectly equipped. Indulge in absolute relaxation and unwind in the lounge bar nestled near the beautiful stone fireplace. The hotel's attached restaurant serves delicious brasserie dishes made from fresh and seasonal produce. Savor a plethora of culinary delights! Experience the ultimate in well-being and forget the hustle and bustle of the city with the wide range of spa services.
Loire Valley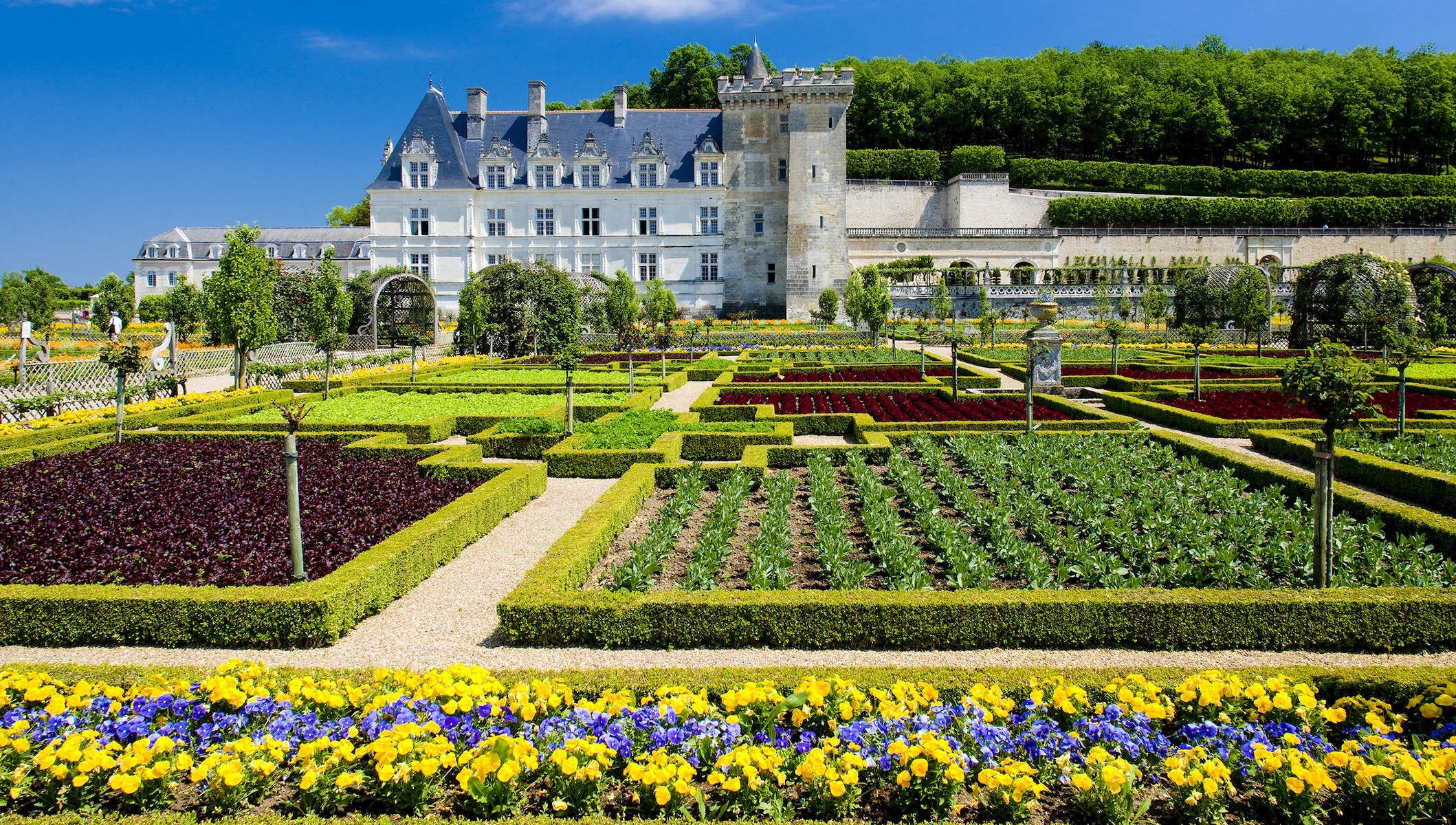 For fabulous French castles, stunning scenery, and delicious wines don't miss the Garden of France, located just a couple hours drive southwest of Paris. This area was a battleground during the Hundred Years War before becoming a retreat for French royalty in the 15th and 16th centuries. Châteaux (castles) span the entire region. Chenonceau, Chambord, and Amboise are the first châteaux that most visitors see, but many others are worthwhile (you can see French Side Travel's Top 10 Loire Valley Châteaux here). Having access to a car is a must in this region. We recommend letting an expert driver/guide show you the ins and outs of the Loire Valley.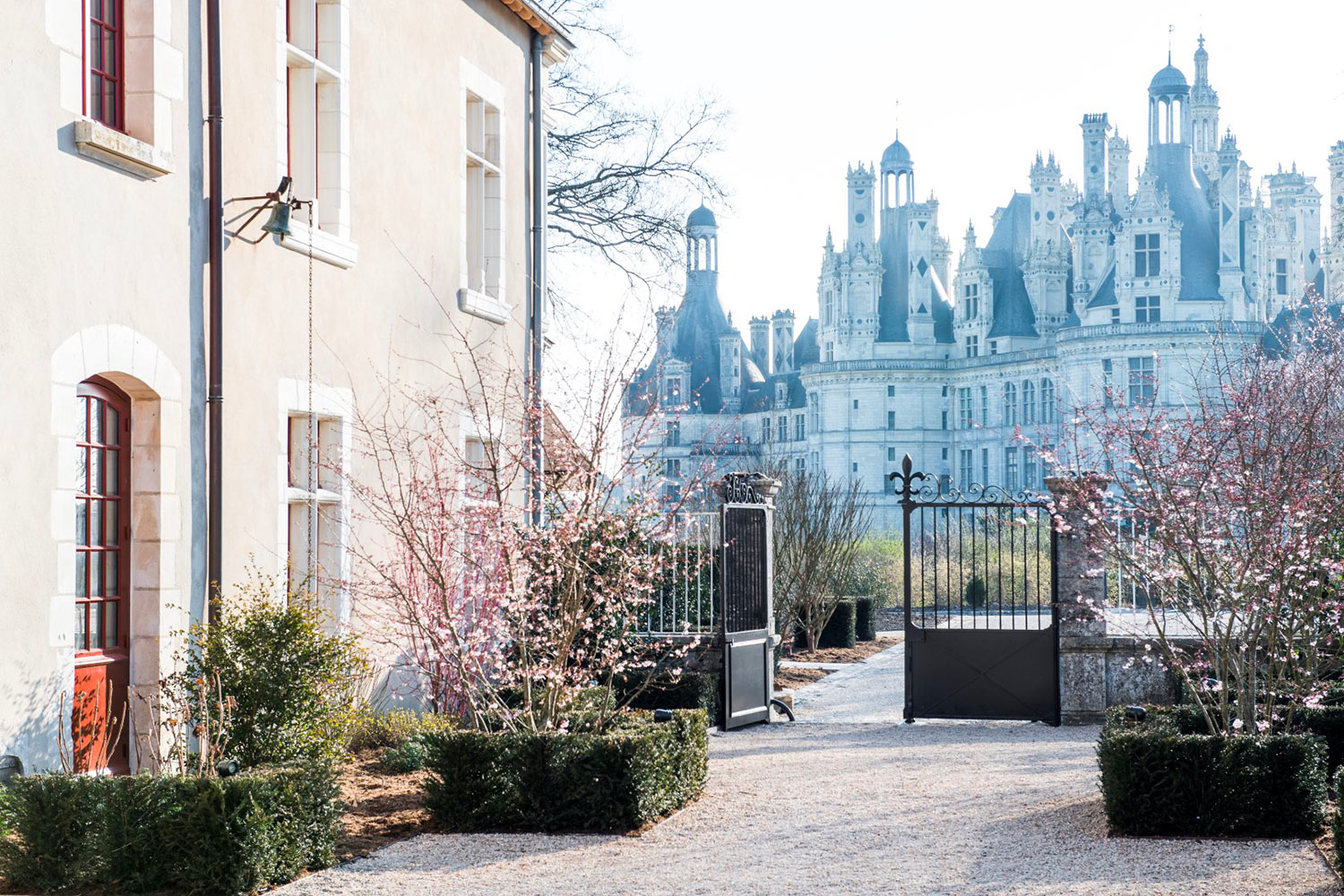 A Unique Stay in the Loire Valley: Relais de Chambord

Located in Chambord, a four minute walk from the château, this refined 4-star boutique hotel designed by Jean-Michel Wilmotte is situated in an unrivaled location. With captivating views around almost every turn, you'll get to know each spire of the castle's famous rooftop skyline.

The stylish rooms are full of natural light. Every room is unique, so you will find each one slightly different in a charming and individual way. Some rooms offer a view of the Château de Chambord, while others overlook the Cosson River, Place Saint-Louis or the forest.
Bordeaux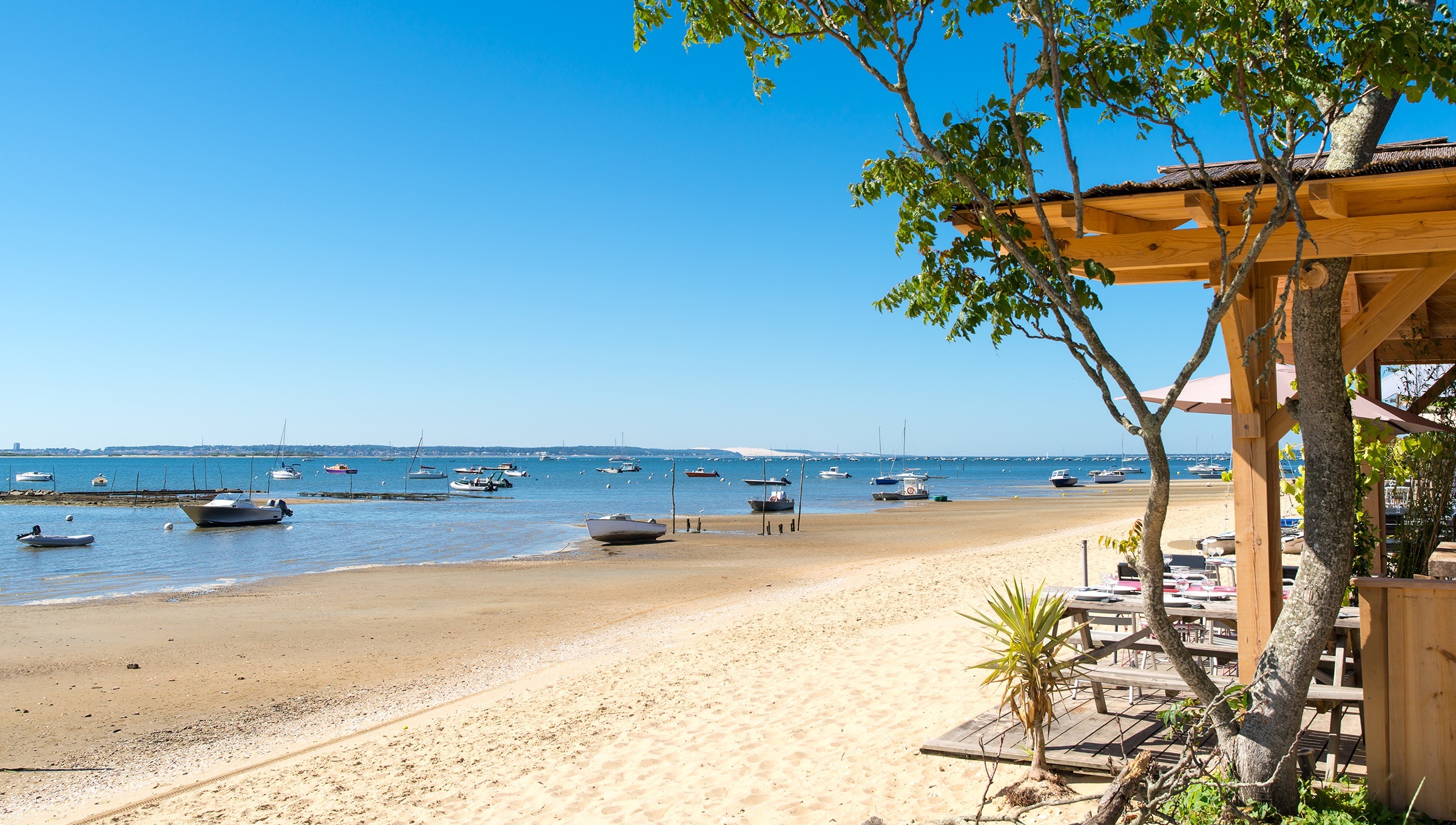 While it's best-known for its fine wine, charming Bordeaux has a lot to offer beyond grapes and wine tastings. Its architecture, with spacious avenues and alluring classical facades, begs exploring. The city is low-key and friendly, with a fabulous food scene and great shopping. Try the canelés, a small rum and vanilla-flavored pastry with a caramel crust.
Wine-aficionados will come here to visit the world-famous châteaux in the countryside. Be sure to visit the tranquil Arcachon Bay, which emerged as a luxury retreat for Bordeaux's rich in the 19th century. The elegant Belle Époque villas, rejuvenating spas, and expansive golden sandy beaches make it a favorite of the French. The largest sand dune in Europe, the Dune de Pilat, is an impressive site with even better views from the top. You can even visit an oyster farm to sample some of the best oysters in France!
Provence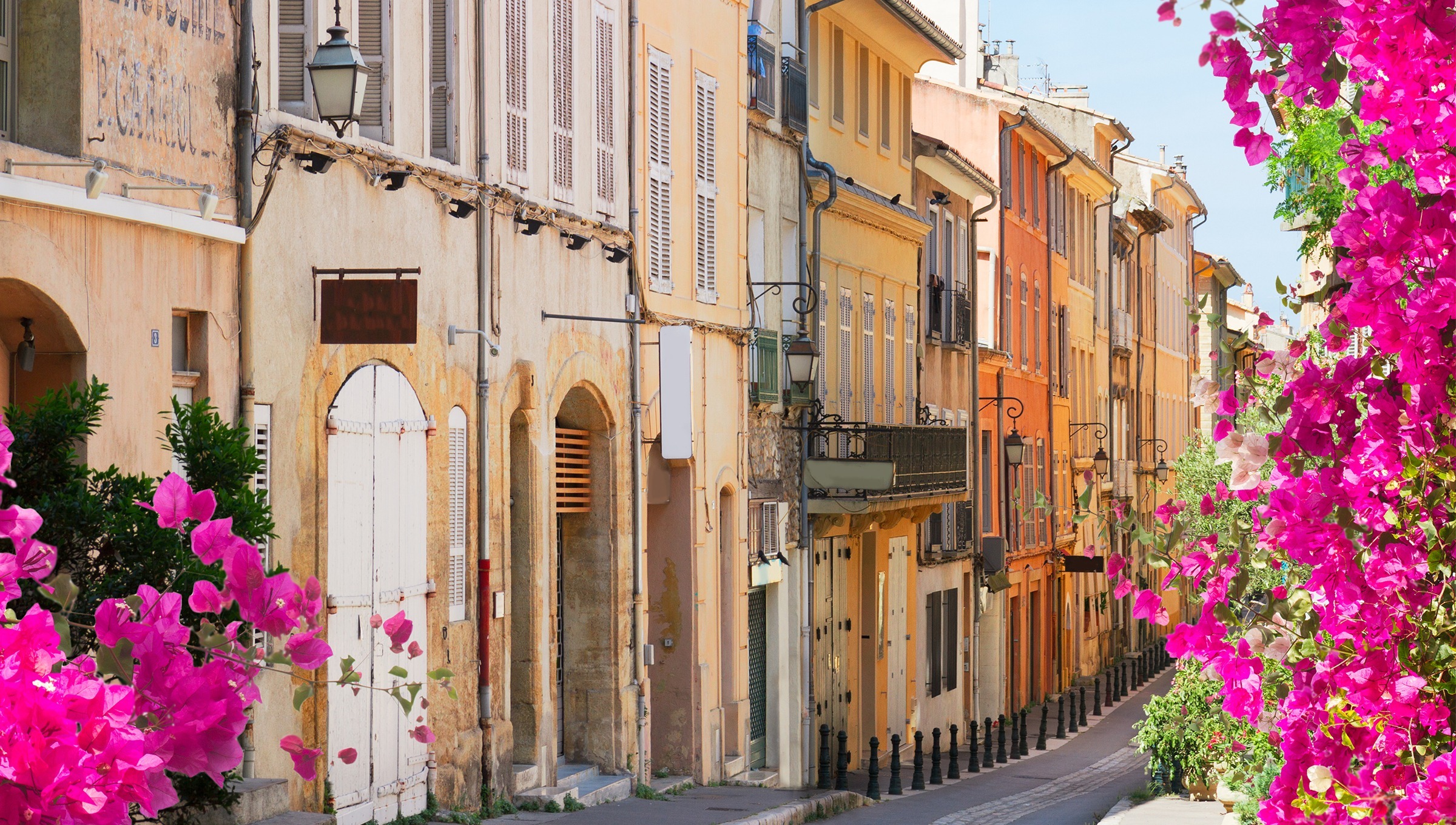 Provence of course makes the list of top travel destination in France for 2023. It oozes charm that most people only dream about. Nestled between sea and mountains, its striking colors range from azure sky to bright pastel facades and deep purple lavender fields to vibrant yellow sunflowers. In the summer cicadas melodically buzz in the background. Wine lovers can't miss the powerful Côtes-du-Rhône reds and the refreshing Coteaux-d'Aix-en-Provence rosés. History buffs should make time to explore the exceptional Roman ruins and the Gothic Palais des Papes. Enjoy the relaxed pace of life with great weather, millennia of history, and a fantastic art scene.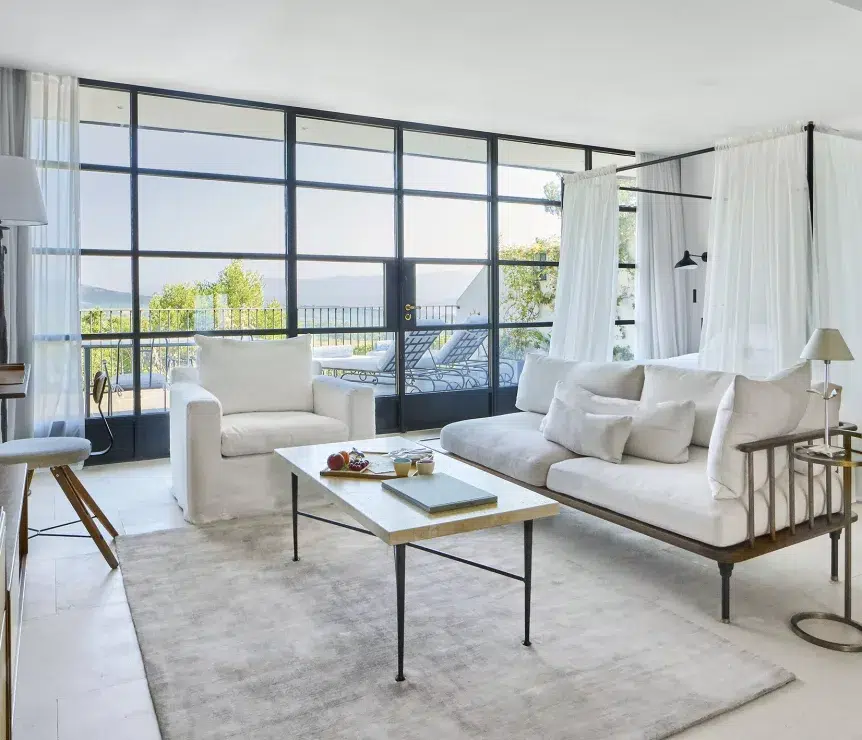 Luxury, Art and Architecture in Provence: Villa La Coste

This Palace hotel set in the midst of the Provençal landscape, and in the heart of a biodynamic vineyard, is an international destination for art, architecture and natural beauty.

The property features 28 Villa Suites, surrounded by gardens, herbs and flowers. Each opens onto a spacious terrace offering expansive views over vines and valley. The hotel's contemporary architecture embraces the natural setting with an emphasis on local materials. The close-to-nature philosophy runs through in each of the four contrasting restaurants, all of which feature organic produce.

The spa with its clean lines, natural stones and light wood conveys contemporary elegance in keeping with the spirit of the property. 100% natural treatments feature regional ingredients: think oils from Provençal plants and flowers, mineral salts, clays and more.

While book at this hotel with French Side Travel, enjoy a free guided walking tour of Art and Architecture path and wine tasting.
Côte d'Azur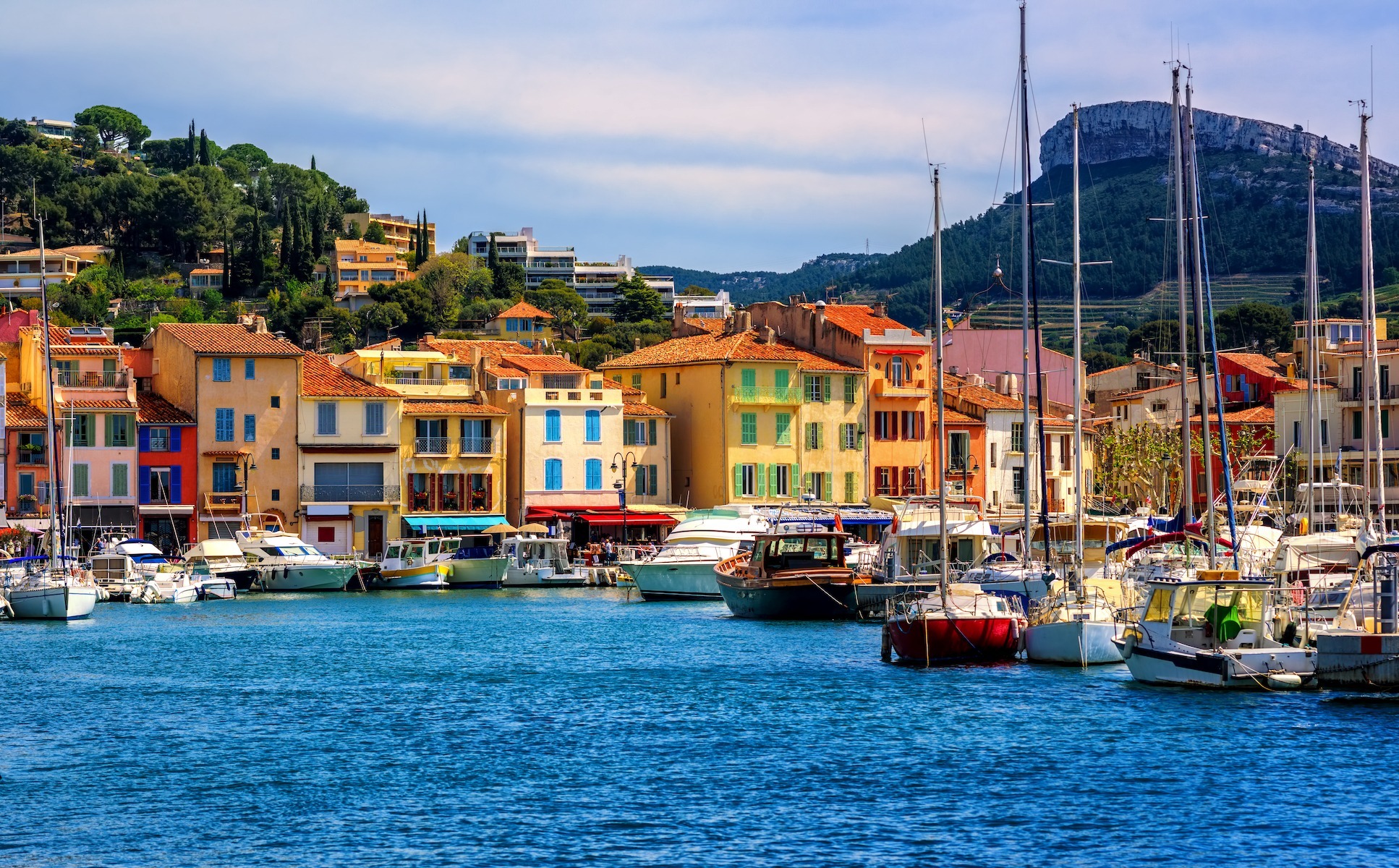 Further east, the glittering French Riviera is a Mediterranean paradise. The Riviera marries glamour with old-world charm. Bask in the bright sun and soak in the superb turquoise waters. Indulge in the Rivera's flair for luxury. Michelin-starred restaurants, yacht rides, legendary nightlife, and Monaco's Monte Carlo Casino await. This sparkling coastline from Cassis to Menton has long drawn celebrities and the jet-set crowd. The Côte d'Azur is a wonderful place to visit anytime of year, you can see French Side Travel's guide to visiting the Nice area in the winter here.
---
French Side Travel thanks you for your support in 2022 and sends our Meilleurs Voeux (best wishes) for 2023. We hope this list of the top France travel destinations in 2023 inspires future travel. We would love to help you plan a dream trip to France this year with a custom itinerary that includes stops in any or all of these destinations. Get in touch with a travel designer today to start the planning process!