For insiders in the know, a visit to Paris during the holiday season is a must. It's the perfect time to indulge in the finest luxury experiences the City of Light has to offer. From VIP shopping opportunities and bespoke behind-the-scenes experiences to personalized Christmas tours, the holiday season in Paris is truly the most wonderful time of year to treat yourself to luxury, glitz and glamour.
---
Indulge in Luxury Experiences Over the Holiday Season in Paris
Experience Holiday Magic with a Private Christmas Decorations and Lights Walking Tour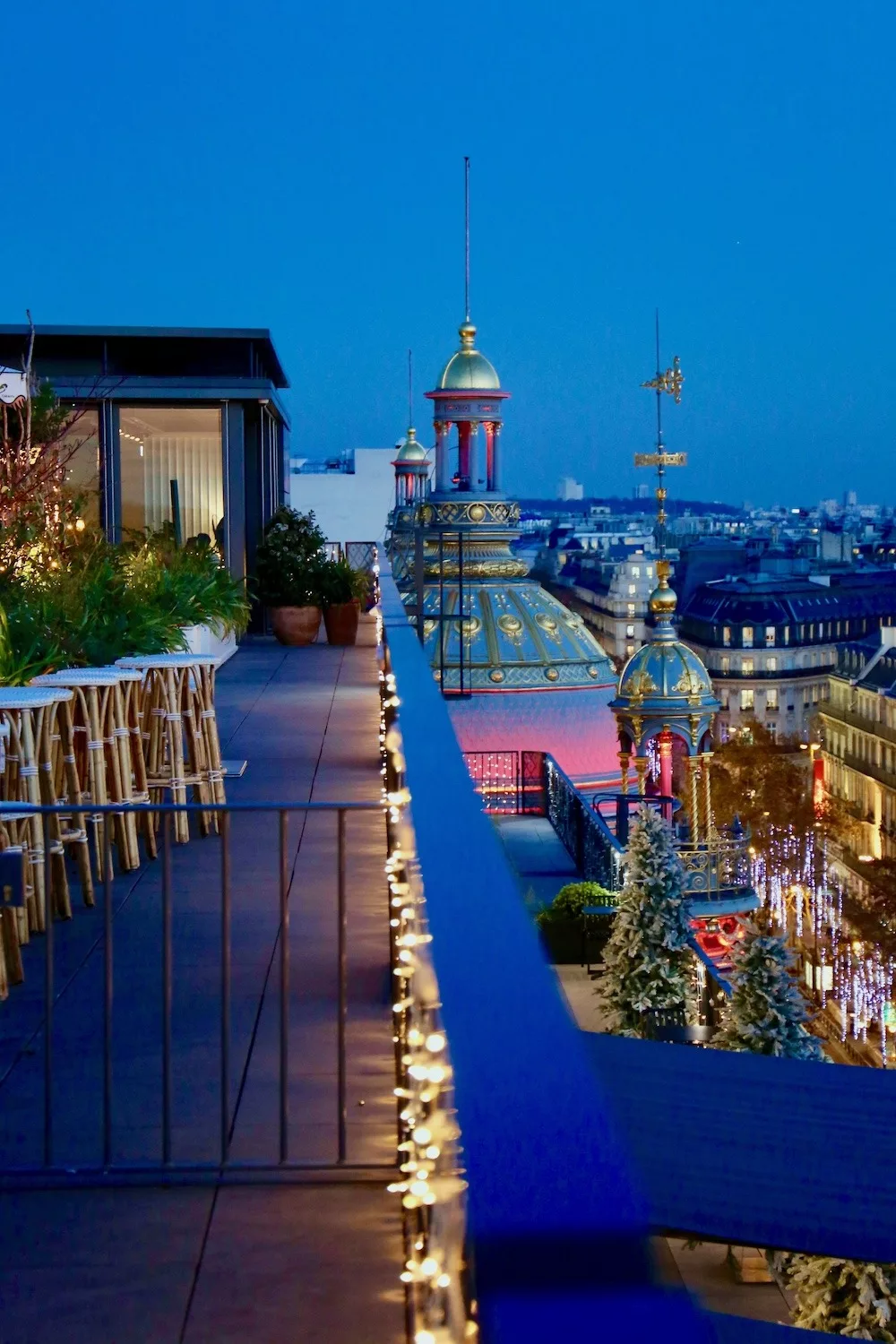 If you're looking to experience the holiday magic in Paris, look no further than this exceptional private Christmas decoration and lights walking tour. The tour begins at the Grands Magasins, where you will discover what makes Christmas in Paris so special after taking in the famous holiday displays. The window installations at Printemps and Galeries Lafayette are renowned worldwide, and the Christmas tree at Galeries Lafayette is always breathtaking. Your guide will also take you to secret places for amazing panoramic views. There will of course be time for shopping, because what better way to surprise someone on your list than with a special gift from Paris?
The shopping won't stop at the Grands Magasins. Afterwards, your guide will lead you through small streets, passages, and shopping arcades on a wonderful walk. During the holiday season in Paris you won't be able to resist the charm of these places filled with lights and decorations. The final stop will be at one of Paris' best wine bars for a foie gras and champagne tasting!
Luxury Stays Over the Holiday Season in Paris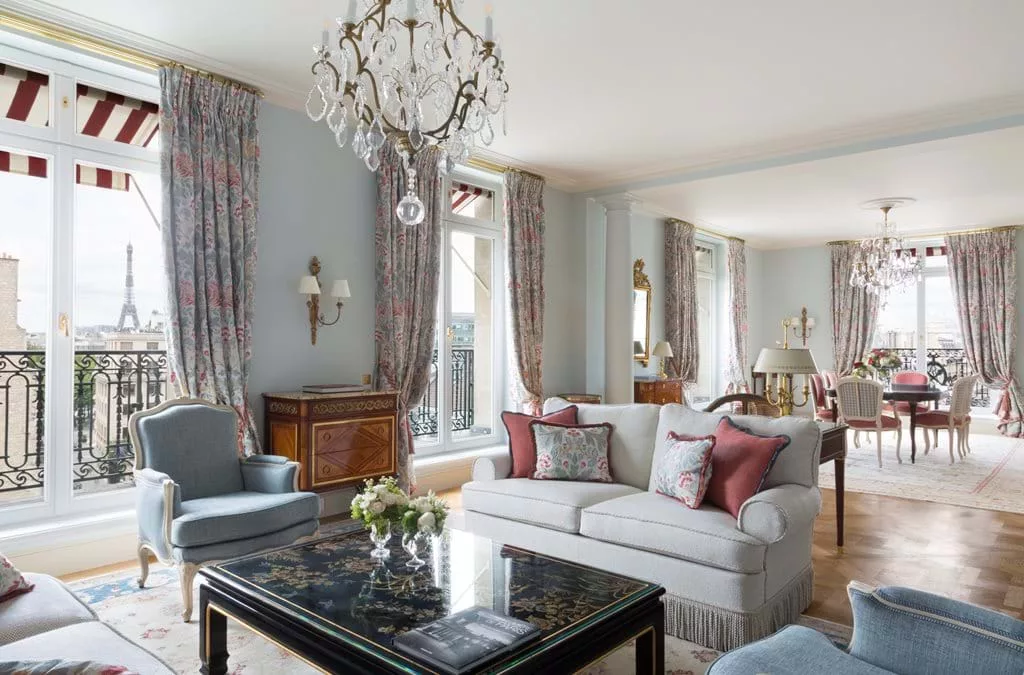 Le Bristol

Located steps away from Champs Elysées and La Madeleine, this Palace Hotel offers a rooftop swimming pool with Eiffel Tower views and an authentic inner French garden.

The spacious and elegant rooms are uniquely decorated. Some feature Louis XV or Louis XVI-style furniture. All include a private bathroom with a double wash basin and a separate shower. Rooms offer views of the inner garden à la française, the hotel's flower-filled courtyard, or Rue du Faubourg Saint Honoré.

A spa and wellness center includes solarium massages and La Prairie treatments is a highlight.

The hotel has two gastronomic restaurants, a cafe, and a bar. The restaurant has elegant decor and a charming ambiance. Experience French gourmet meals that people travel to Paris to indulge in. You can also enjoy casual and refined refreshments in the sumptuously decorated café with frescoed walls and crystal chandeliers that reflect a more spontaneous side of Parisian life. The bar offers an elegant menu of signature cocktails.
Tour Opéra Garnier During the Holidays with a Ballerina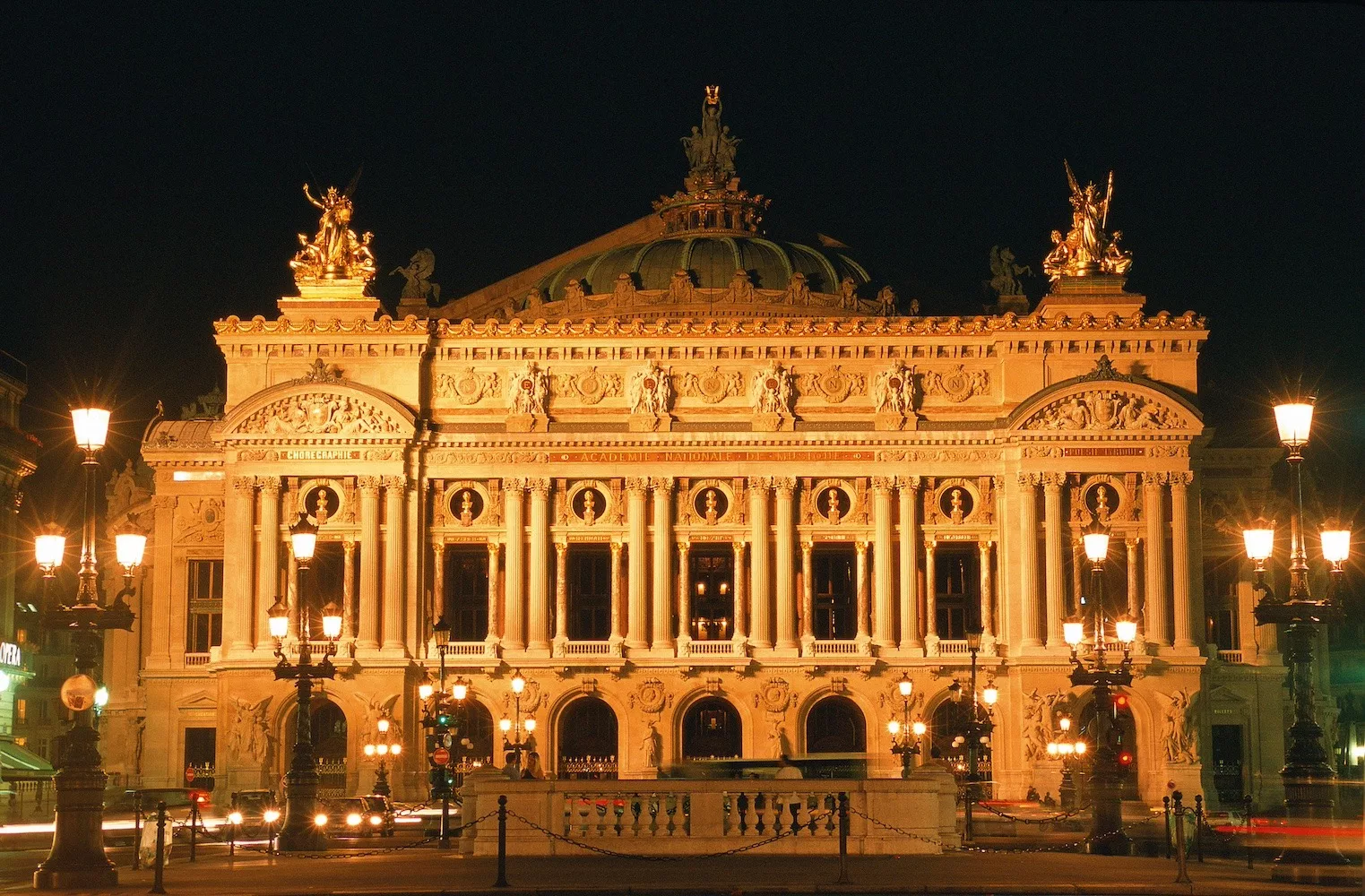 A unique way to enjoy the glitz and glamour of the holiday season in Paris is on a private visit and tour of the glorious Opéra Garnier accompanied by a professional ballerina. While impressive year round, the Opéra Garnier is even more spectacular during Christmas. Every year a Christmas tree is displayed in the Grand Foyer to add a festive touch to the regal room.
On your private tour, discover many secret areas of the Opéra Garnier. To finish this spectacular experience, you will be able to meet and talk with dancers from the Opéra National de Paris. These world-renowned dancers perform in all of the great productions including "Swan Lake" and "The Nutcracker."
Enjoy an Exclusive Shopping Experience: Privatize a Luxury Boutique with a Personal Shopper and Stylist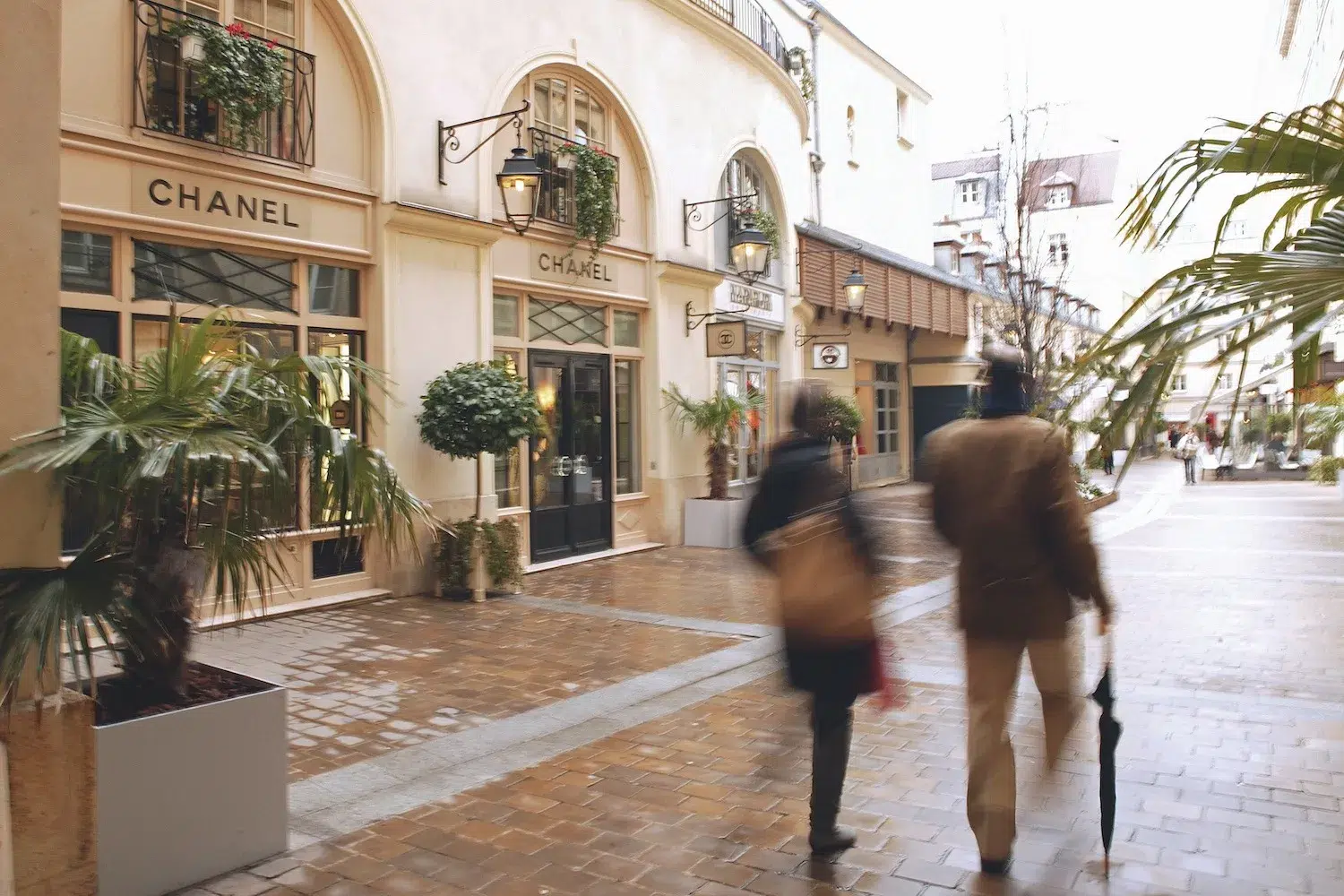 The French capital is home to some of the world's most prestigious fashion designers and houses, who draw from hundreds of years of expertise and savoir-faire to create truly unforgettable collections. Surely one of the most exclusive experiences in Paris is being able to privatize one of these luxury boutiques for yourself and enjoy shopping with the services of a stylist.
The holiday season in Paris is the best time to shop for yourself or someone on your list. Whether you are seeking a truly original and elegant piece of couture or a must-have handbag, your stylist will help you choose something extraordinary that will stand the test of time.
Become a Chef for the Day with Cooking Classes at the Escoffier School at The Ritz Paris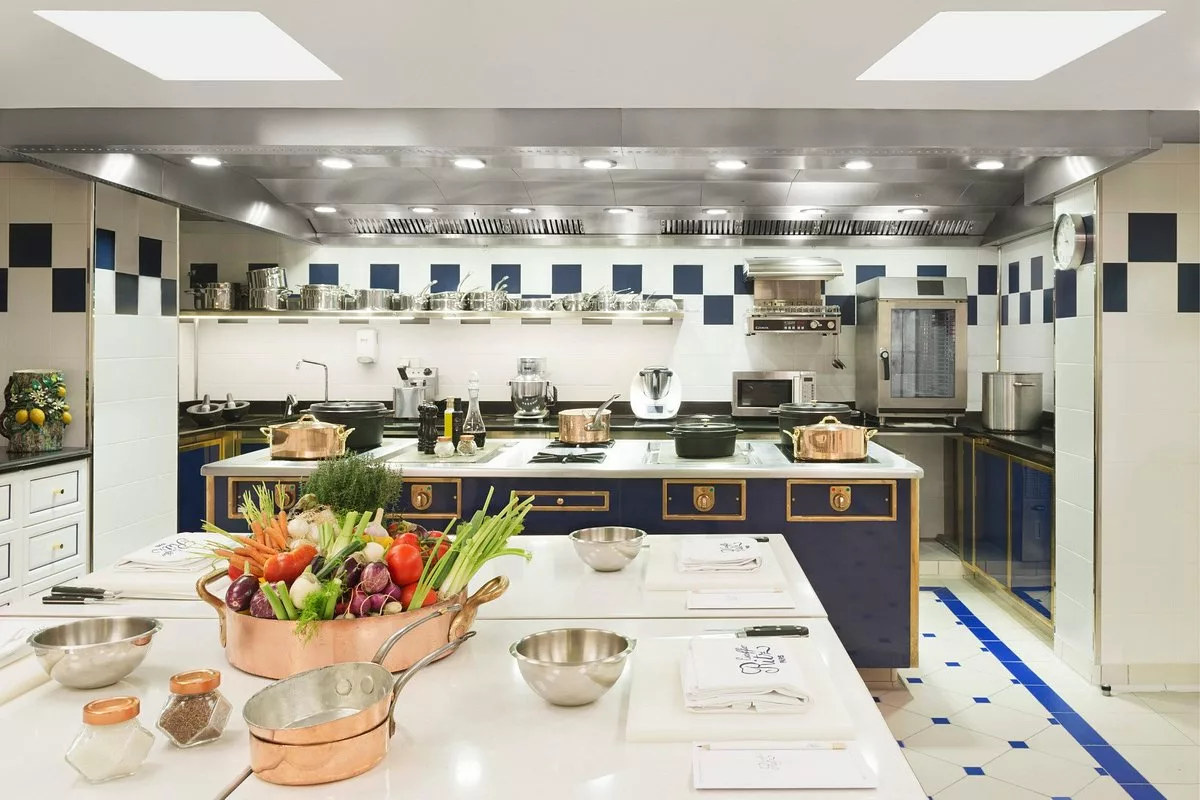 The Ritz Escoffier School is located in the kitchen of the legendary Ritz Paris hotel. The school offers memorable culinary experiences through both cooking and pastry classes. A talented and experienced chef will guide you as you select the best ingredients and execute sophisticated dishes. Depending on the class you choose, learn to skillfully dress a plate, discover the secrets behind cooking seafood products, or uncover the pastry's chef tricks and techniques.
As a special during the holiday season, The Ritz Escoffier School is hosting a series of festive classes. Master some of the best traditional French holiday meals – it will be guaranteed to help you prepare a perfect dish for your own holiday dinner!
Luxury Stays Over the Holiday Season in Paris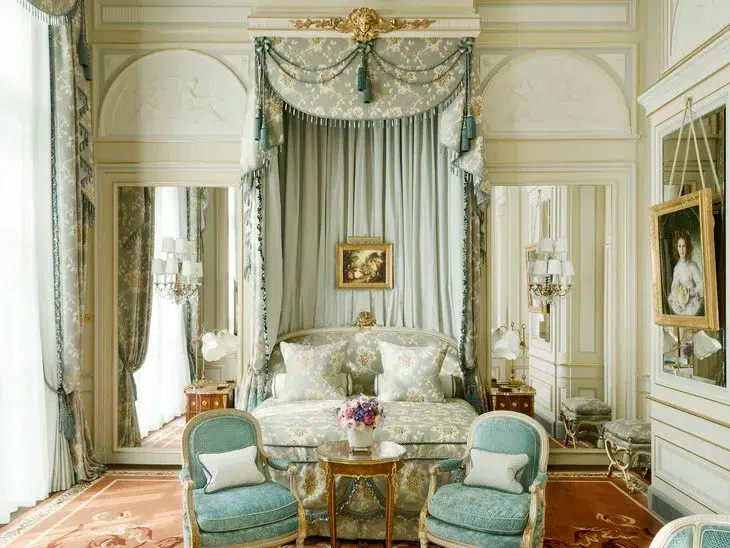 Ritz Paris

This stunning historic Palace hotel is located right on the Place Vendôme, one of the most famous areas for luxury shopping.

The rooms are all decorated in a French classic style with fresques, paintings, heavy curtains, and antique furniture. They are equipped with flat-screen televisions, minibars, as well as stunning bathrooms. Some have a lounge area where you can relax after a busy day, others have a terrace or balcony.

The hotel also offers a selection of bars and restaurants, where you can enjoy lunch, afternoon tea, or dinner. A sport center, boutiques, a wellness center with a swimming pool, sauna, and massage facilities as well as a cooking class can also be found at the hotel.

The establishment has a 24-hour reception desk and provides concierge and exchange services. You will find many restaurants, attractions and shopping within walking distance of the hotel.
---
Ready to indulge in luxury experiences over the holiday season in Paris? There's still time to plan a trip for this year! Our travel designers are standing by to create a tailor-made itinerary just for you.