Renowned for fabulous wines, gastronomic specialties, and UNESCO World Heritage listed sites, Burgundy is truly a must-see part of France. A weekend getaway to Burgundy is the perfect amount of time take in the fine wines, gourmet foods, stunning landscapes and rich cultural experiences.
---
A Weekend Getaway to Burgundy
How to Get to Burgundy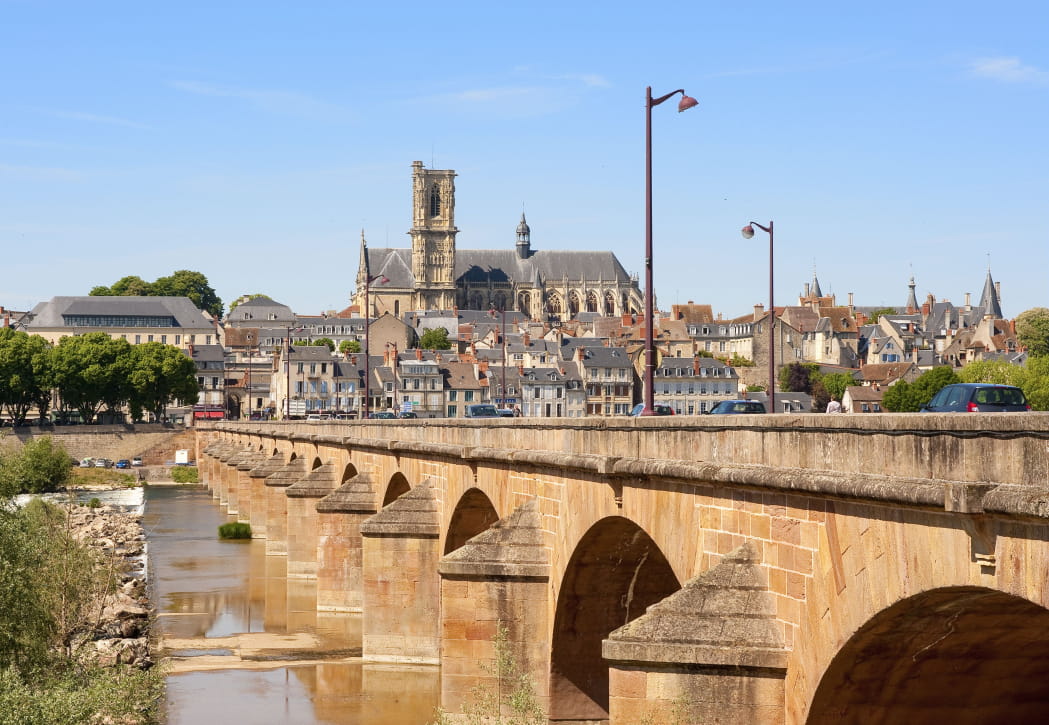 From Paris, Burgundy can easily reached by either car or train. The high speed TGV train from Paris to Dijon takes just over 90 minutes. For a leisurely drive, it's possible to reach Beaune from Paris in a little over three hours. Getting from Dijon to Lyon is equally as convenient by TGV train or car – both take under two hours.
Day One: Private Cooking Class and Custom Wine Tasting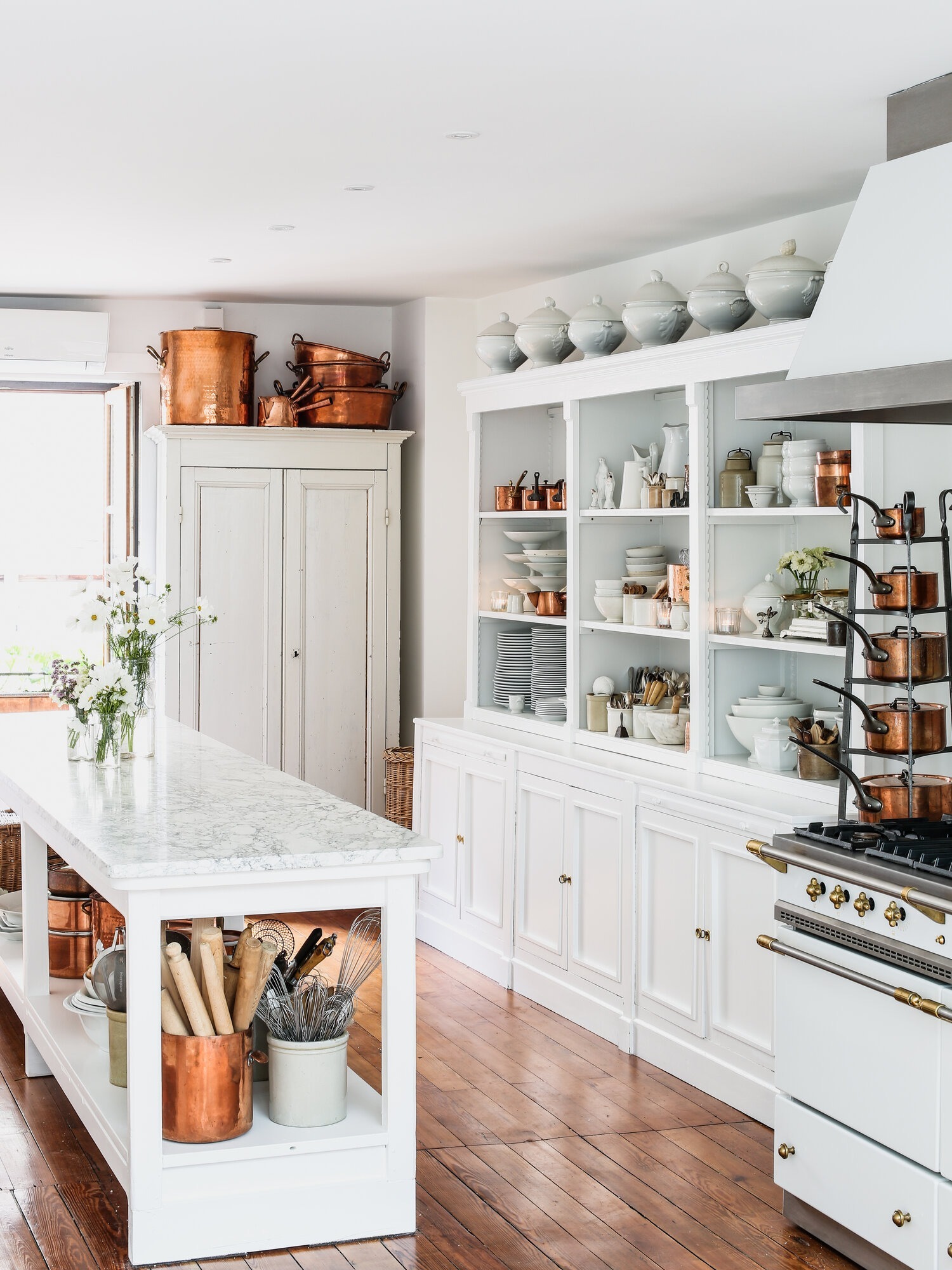 Begin your weekend getaway in Burgundy in gourmet style. Enjoy a market visit, cooking class, and a gourmet lunch followed by a custom wine tasting.
In the morning, you'll head to the cooking school in Beaune for a full day of exploring, cooking, and tasting. This class is designed to introduce you to the delightful gastronomic culture of the region. Highlights include a morning market tour, a two-hour hands-on cooking class, a Champagne apéritif followed by a seven-course menu including a local cheese course, and a Burgundian wine pairing hand-selected from a wine shop.
The menu changes constantly depending on the season. It is always full of new surprises from favorite artisan food producers and from cooking school's own potager. Participate and learn as the chefs explain and demonstrate the classic French culinary techniques used in each recipe, from sautéing to searing to sauce-making. Afterwards, head up to the airy third-floor dining room for a leisurely lunch. Gather around a zinc-topped table for a convivial lunch in simple French fashion, next to a wall of windows overlooking the atrium below. Candles will be lit and Champagne flutes will be filled.
After lunch, enjoy a one hour custom wine tasting. Your wine expert will enlighten immerse you into the world of Burgundy wines. Select six sought-after cuvées and learn how to assess the qualities of outstanding wine. During this private session you'll discover your wine profile, the most remarkable terroirs of Burgundy, biodynamic winemaking techniques, as well as how to connect with your senses. It's the perfect introduction into the world of Burgundy wines!
Where to Stay in Burgundy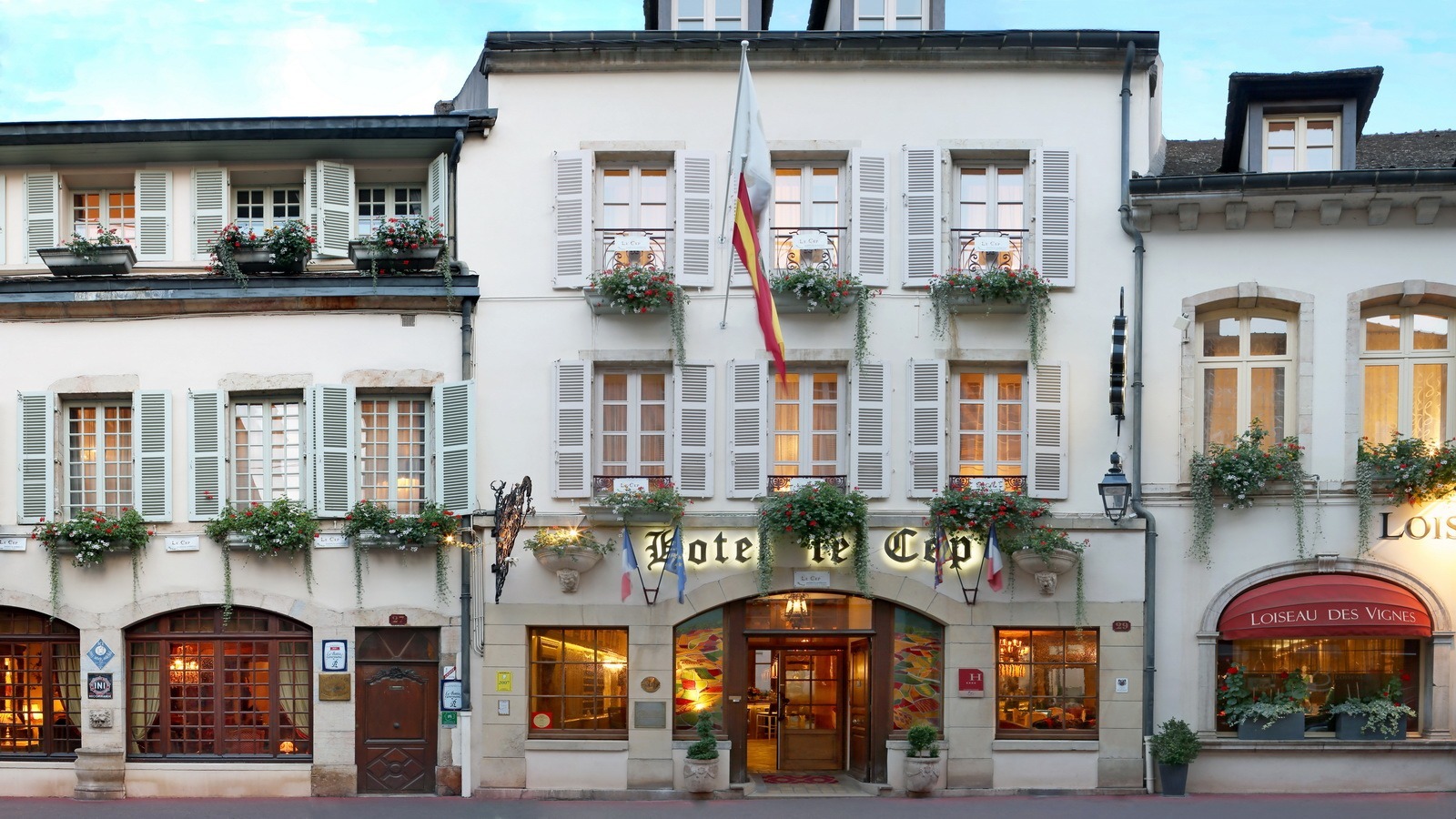 Hôtel Le Cep

This 5-star hotel is an institution in Beaune. It's ideally situated in the heart of medieval Beaune, just minutes away from the famous Hospices de Beaune. The hotel owes its charm to the merging of two private mansions and their historical 16th century courtyards.

The rooms are all decorated with antiques collected throughout the years and each room is named after a Burgundian village or Grand Cru wine. The choice of the different fabrics, antique furnishings and refined décor make for a warm atmosphere.

The restaurant proposes a cuisine influenced by the region. There are traditional dishes from Burgundy that are revisited by the Chef. The setting is cozy and refined with a contemporary decor.

At the end of the day, guests can relax in the bar. In the winter, enjoy the comfortable atmosphere whilst sipping a glass of wine in front of the fireplace. In the summer, relax in the sun bathed 14th century courtyard.

The hotel's luxurious spa offers a wide range of treatments and massages.
Day Two: Discover the Côte de Beaune and Côte de Nuits Wines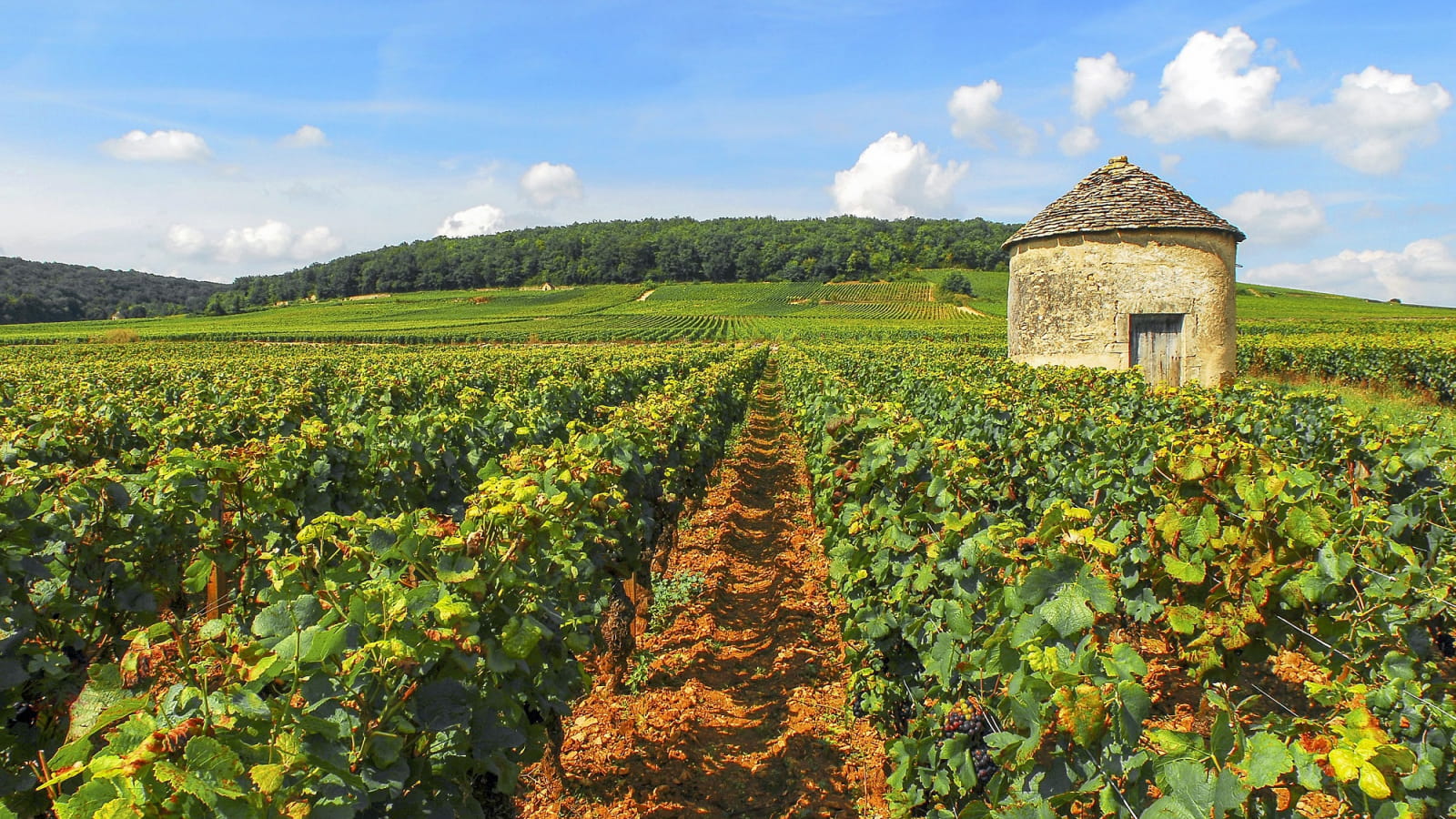 Spend day two on the weekend getaway to Burgundy discovering two remarkable styles of wines: Côte de Beaune and Côte de Nuits. 27 appellations, 36 communes and over 1,200 climats make up the incredible landscape. Over centuries, winegrowers have worked extensively to refine the terroir.
In this exceptional full-day tour, learn about the concept of terroir, invented over 2,000 years ago in Burgundy. You'll discover the influence of geology on Burgundy wines, the diversity of terroirs of the Côte de Beaune and the Côte de Nuits through their geological complexities and a precise study of the landscape, the work of the winemakers, how Burgundy wines are classified, the ever important concept of climate and more.
Your expert local guide is an expert in Burgundy wines (and completely bilingual). The day includes three private visits where you will taste both white and red wines and young and old vintages – 20 wines in total including 12 Premiers Crus and Grands Crus and a minimum of eight Clos. This is a unique moment to discover the true diamonds of the Burgundy terroir: Clos de Tart, Clos de la Roche, and Clos des Lambrays.
Where to Stay in Burgundy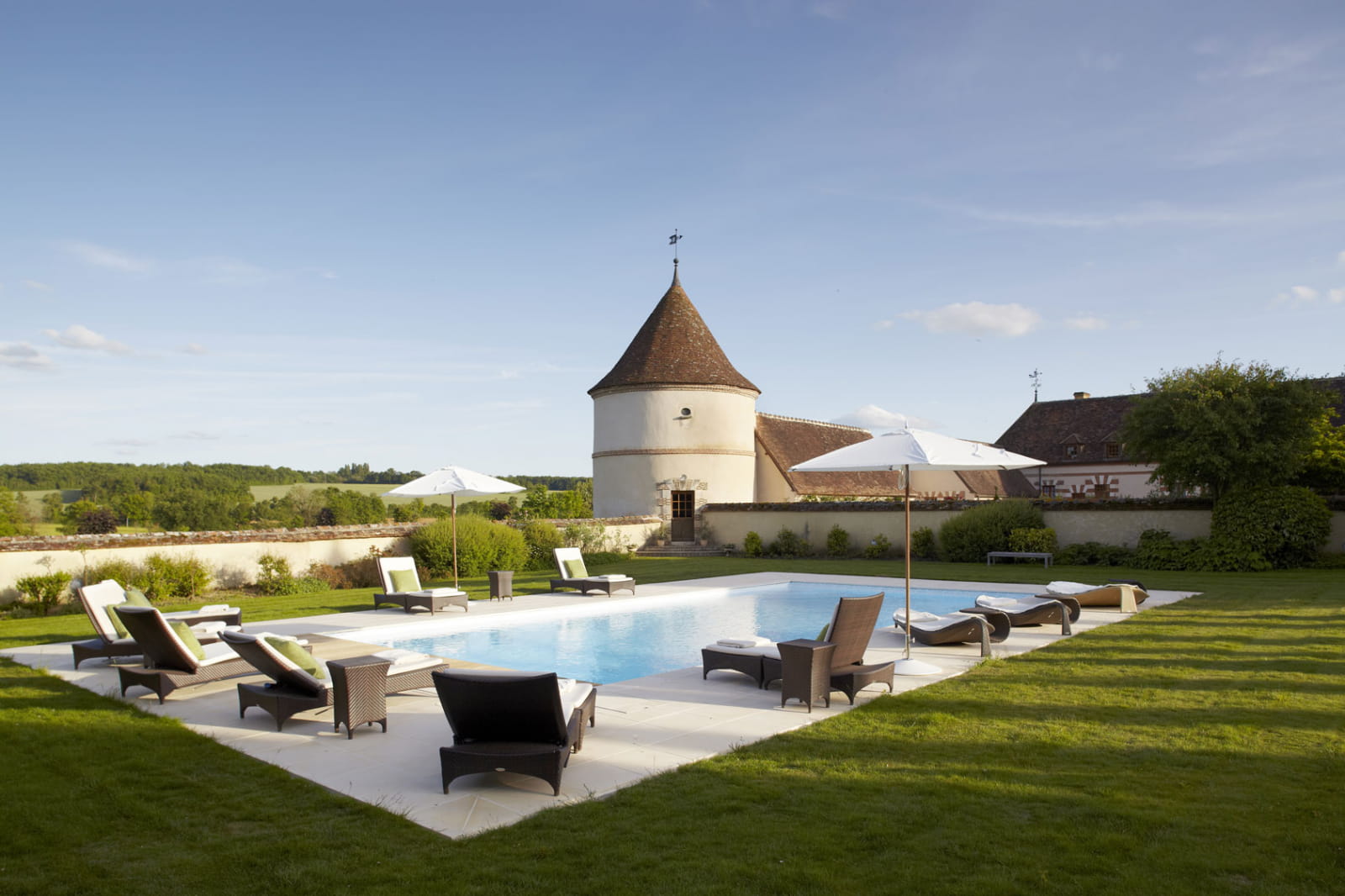 La Borde

Some twenty kilometers from Auxerre in Bourgogne-Franche-Comté, this 5-star hotel is an estate made up of an authentic 14th-century stately residence and seven hectares of wooded grounds.

The six rooms hold French names for various flowers, from aubépine to tulipe, and sit regally beneath timbered ceilings. Some rooms have fireplaces, while all come with Jacuzzi tubs.

Enjoy a memorable dinner made with local products at the hotel's restaurant. Many of the dishes come from vegetables grown in the hotel's vast garden, where guests can also time wandering through.

Guest can truly enjoy the passing of time here: between the bucolic walks, the heated outdoor pool, the spa and the fitness center.
---
A weekend getaway to Burgundy is a perfect escape to the French countryside, especially for food and wine lovers. French Side Travel would love to help you plan a dream trip to France with a custom, completely tailor-made itinerary. Some of our favorite destinations in France include Paris, the South of France, Normandy, and Paris. Get in touch with a travel designer today to start the planning process.