Spend 9 days discovering the very best that Provence has to offer.
Luxury | From $9,199 pp
This tour will give you a wonderful overview of the Provence region. You'll discover the charming Avignon, impressive Les Baux de Provence, and stunning Luberon villages. Stop in Aix-en-Provence for a gourmet experience before moving on to Marseille along the coast. You'll be able to cover a lot of ground at your own pace!
Day by day
Day 1: Marseille - Aix-en-Provence
Private transfer: Marseille airport to Aix-en-Provence in a luxury vehicle
A chauffeur will meet you for a private transfer between the Marseille airport and Aix-en-Provence.
Suggestion: Explore Aix-en-Provence
Protected by the Montagne Sainte-Victoire, which rises to 1,011m, Aix-en-Provence is surrounded by countryside full of authentic Provencal houses and traditional French-style gardens.
The name "Aix" comes from the source discovered when the city was founded in 123BC by the Romans.
Aix-en-Provence was the capital of Provence in the 15th century. Wealthy merchants and local dignitaries helped turn this city into the Florence of Provence as we know it today. One can find all the beauty of the noble Provence of the 17th and 18th centuries: handsome houses of the upper class, private mansions, city squares bursting with flowers, ancient fountains, and shaded narrow streets. Aix is truly a museum-like walking city, with unique masterpieces at every turn.
Aix was the inspiration to many of the greatest writers and painters: Guigou, Stendhal, Mistral, and Cézanne. There is even a special Cezanne tour which one can follow through the streets of Aix stopping at points marked with a C.
As a city of art and culture, Aix possesses a wealth of superb architecture that has been carefully preserved and restored. Walking through the Cours Mirabeau and the Rue Gaston de Saporta one can admire the private mansions with their sculptured doors and windows and the intricate iron work on the balconies. Discerning shoppers choose the elegant boutiques in the Mazarin district.
Enjoy Aix and all its treasures!
Night and breakfast in a 5-star hotel in central Aix-en-Provence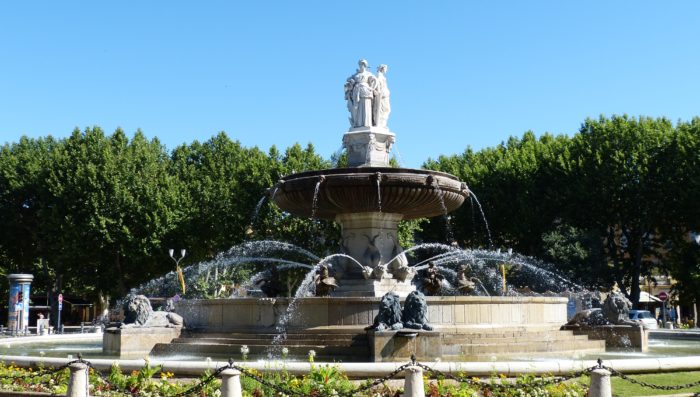 Day 2: Aix-en-Provence
Half-Day Private Market Tour and Cooking Class in Aix-en-Provence
Spend half a day shopping, cooking, and eating like a real Aixois.
Start the day off with an introduction to Aix-en-Provence's history and food traditions. Next head to the market held in a 700-year-old market square, where you'll meet local producers and sample their specialties.
Learn how to choose the best produce before heading to a cooking school in the old town. With the assistance of the head chef, you'll transform fresh, seasonal ingredients into a tasty three-course meal.
Discover traditional Provençal recipes infused with a modern flair. Simplicity, flavor, and fresh ingredients are the keys to family-style cooking in France.
We saved the best part for last: you'll enjoy your meal with some local wines.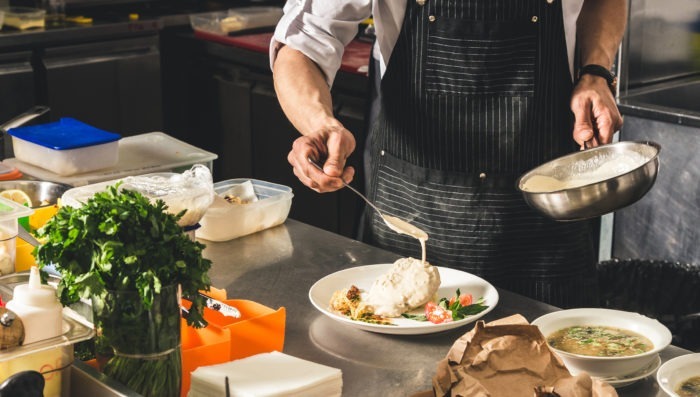 Private workshop to create your own perfume
During this workshop, you will create a unique perfume with the best materials sourced from the town of Grasse in the northern part of the French Riviera.
The composition is made in a crystal bottle blown by mouth. At the end of the workshop, you will leave with a 75 ml diffuser with the perfume you created. At your request, each creation from the workshop can be remade by the company's team, thereafter, and sent to you so this experience can last a lifetime.
Night and breakfast in a 5-star hotel in central Aix-en-Provence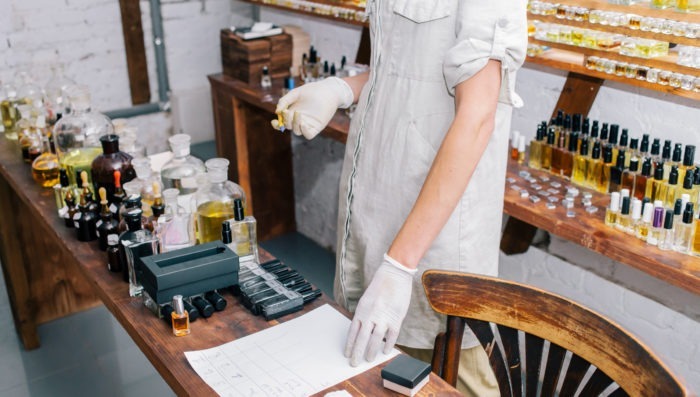 Day 3: Lauris - Gordes
Full-Day Custom Tour to reach Gordes
Enjoy a custom-built private tour from Aix-en-Provence with an English-speaking driver.
Walk through the Vineyard and Picnic – Gastronomic and Oenology experience
You will explore the vineyard, and grape varieties by taking a tour through the pathway which runs through the vines. Then, you will head to visit the winery and learn the process of winemaking with grape varieties and complete your visit by tasting the wines.
At the end of the trail, you will get to enjoy a winemaker's picnic under the shade of an olive tree.
Private Photo session in Provence
Your photographer is there to capture a unique moment and create unforgettable souvenirs of your holiday.
He'll meet you at your hotel, during one of your tours, or at any picturesque location and you will be able to relax on vacation knowing your photos will be perfect!
He covers families as well as couples or groups of friends.
All sessions include a private online gallery where you will have the rights to print/download high-resolution digital negatives
Suggestion: Visit Gordes
Gordes is listed as one of the "Plus Beaux Villages de France" (Most Beautiful Villages of France). This lovely little hilltop village looks like the scene from a postcard or painting. In fact, artists Victor Vasarély and Marc Chagall found inspiration for their paintings here. An ancient "village perché" (perched village), Gordes has a dramatic setting. The village stands on a steep slope descending from the Plateau de Vaucluse to the Coulon Valley. The perched location provided protection from invasions during the Middle Ages.
Dominating Gordes is the 16th-century Château de Gordes, a fortified castle with medieval corner towers and a grand doorway. The château's Great Hall boasts a monumental Renaissance fireplace, one of the finest in France. The château houses the Pol Mara Museum dedicated to the Flemish painter's masterpieces. To reach the museum, visitors must climb the château's impressive spiraling Renaissance staircase up to the exhibition rooms on the top floor.
At the center of Gordes, the Place du Château de Gordes is a lively town square with many cafés, restaurants, art galleries, and souvenir shops. The best photo-op of Gordes is from the road leading up from Cavaillon.
Overnight stay including breakfast at a 5-star hotel in the heart of the Luberon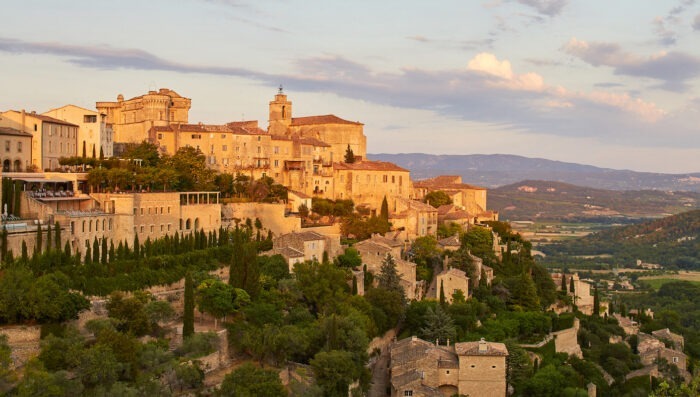 Day 4: Gordes
A day in Provence private guided full-day tour
You will depart for Lourmarin, ideally on a Friday, market day, and you will get free time to discover one of the most beautiful villages of the Luberon, with its Renaissance castle, its vineyards (visit and tasting in option), its galleries and art craftsmen.
For lunch, you will get recommendations about restaurants in Lourmarin, Lauris, Oppède-le-Vieux, Ménerbes, Goult or Gordes.
Next, you will continue the day by taking the Combe, a winding road for a few kilometers to discover from near or far the perched villages of Bonnieux, Lacoste, Ménerbes, Oppède-le-Vieux, or Roussillon. From the Marquis de Sade to Vasarely, they all have unique stories to tell.
Overnight stay including breakfast at a 5-star hotel in the heart of the Luberon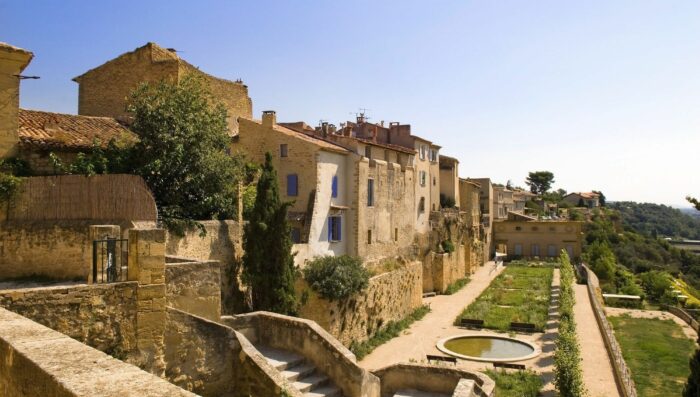 Day 5: Avignon
Full-Day Private Tour of Isle-sur-la-Sorgue and Fontaine de Vaucluse
Your private driver will pick you up from your accommodation and take you for a tour to Isle-sur-la-Sorgue, a charming island city filled with antique shops and art galleries along the Sorgue river where you will follow the water wheel route.
You will discover the importance of the river Sorgue to the many villages and towns it goes through. In the Middle Ages, the Sorgue was diverted to form several canals. One of them, the Canal de Vaucluse, today runs along the Rue des Teinturiers before joining the Rhône river by Avignon's walled city. The initial purpose was for drainage, but when textile makers set up shop in Avignon, they soon realized the benefits of ready water supply and made a beeline for this area. Indeed, the Rue des Teinturiers translates roughly as "Dyers' Street."
The Villa Datris is a contemporary stopover not to be missed. You can also (optionally) visit the Filaventure museum, a factory that has been working nobly with silk and wool for 8 generations. We will recommend restaurants in the city center for lunch.
You will also visit the village of Fontaine de Vaucluse which is a picturesque, hidden gem, surrounded by 230-meter high cliffs and caves. It is home to one of the largest natural springs in the world. Its success and popularity are largely due to the mysterious spring and its emerald green water – peaceful and tranquil in summer and winter and spectacular in spring and autumn.
Overnight Stay with Breakfast in a deluxe room at a beautiful 5-star Hotel in the Center of Avignon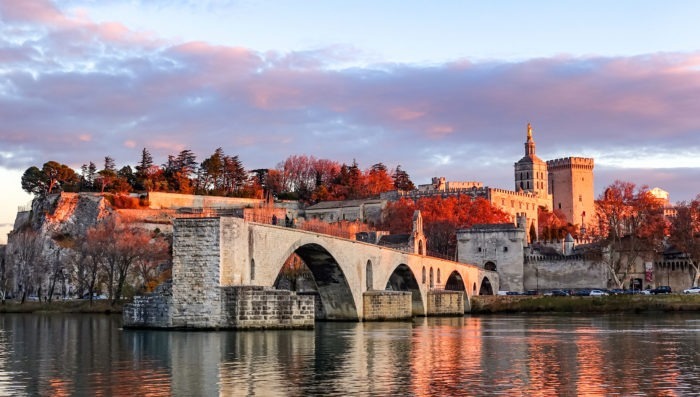 Day 6: Avignon
Full day wines and popes private guided tour : Chateauneuf-du-Pape and Avignon
Your driver will pick you up from your accommodation for a departure for Châteauneuf-du-Pape.
Before your first tasting in one of the selected Domaines, you will make a panoramic stop at the foot of the ruins of the medieval Château. There will be a visit to the cellar and tasting of 4 wines in two vineyards selected for the quality of their wines.
For lunch, you will be recommended restaurants in Châteauneuf-du-Pape or Avignon.
In the afternoon, we will get to walk through the streets of Avignon, from the Pont Saint-Bénezet to the Palais des Papes.
Overnight Stay with Breakfast in a deluxe room at a beautiful 5-star Hotel in the Center of Avignon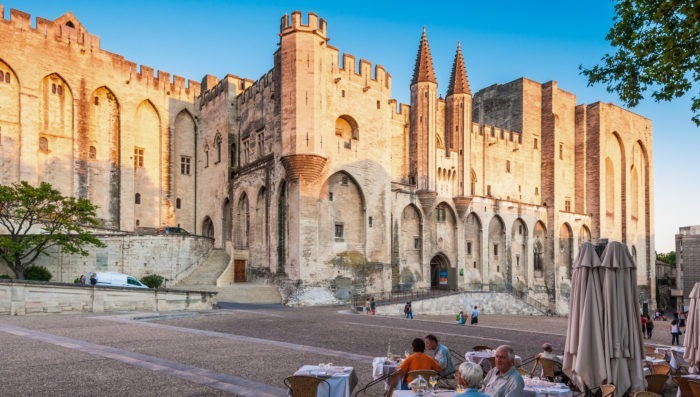 Day 7: Les Baux de Provence
Full-day private tour of Alpilles
This tour takes you to discover Saint-Rémy-de-Provence where you will have free time in the narrow streets lined with mansions, craftsmen, and galleries, or in the heart of the big market every Wednesday. (Optional visit to the Monastery of Saint-Paul-de-Mausole where Vincent Van Gogh lived in 1889).
For lunch , restaurant recommendation will be made either in Saint-Rémy-de-Provence, Mouriès or Maussane-les-Alpilles.
Next, you will stop in front of the Antiques of Glanum, then continue towards the village of Les Baux de Provence.
Overnight stay and breakfast at a beautiful 5- star hotel in the heart of Provence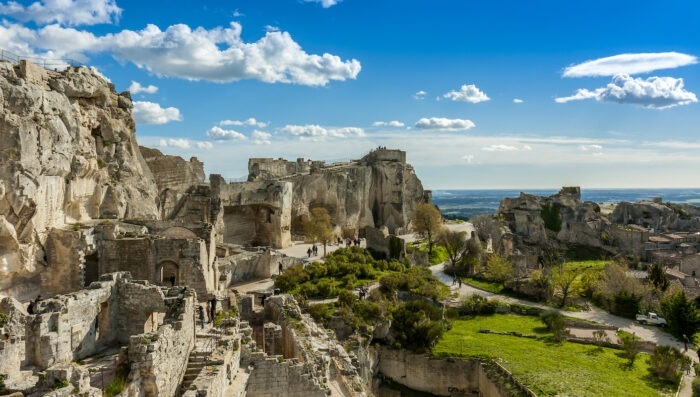 Day 8: Les Baux de Provence
Half-day Custom Tour near Les Baux de Provence
Enjoy a custom-built private tour from Les Baux de Provence with an English-speaking driver.
Tasting in a Provençal County House "Mas de de la Dame"
You will be offered three wine tastings, olive oil, and tapenade.
Entrance Ticket to the Carrières de Lumières
Launched in 2012, Les Baux-de-Provence's Carrières de Lumières has become a perennial favorite. Set in a former bauxite quarry, the carved white walls make for a spectacular, if unexpected, surface for illuminated art shows. These Art & Music Immersive Experiences (AMIEX®) give your favorite paintings a monumental scale. Expertly-crafted music and animations mean experiencing art like you never have before.
The 2022 exhibit is on Yves Klein.
After the exhibition of Venice, this creation honors Yves Klein, a major 20th-century artist who wanted to make his life a work of art. In Yves Klein's work, color took on a spiritual and metaphysical dimension. This ten-minute-long work immerses visitors in the artist's works, going beyond the famous International Klein Blue (IKB), a combination of ultramarine pigment and a special binder. Amongst other works, visitors will discover the body prints with his Anthropometries, and nature with his Cosmogonies and his Planetary Reliefs.
Overnight stay and breakfast at a beautiful 5- star hotel in the heart of Provence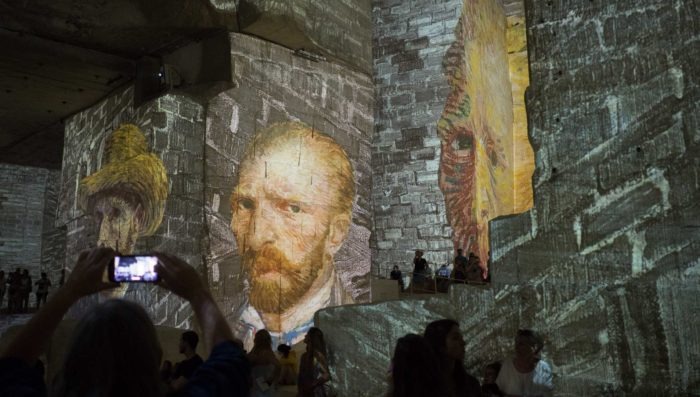 Day 9: Les Baux de Provence - Marseille
Private transfer in a luxury vehicle: Les Baux de Provence to the Marseille airport 
A chauffeur will meet you for a private transfer between Les Baux de Provence and the Marseille airport.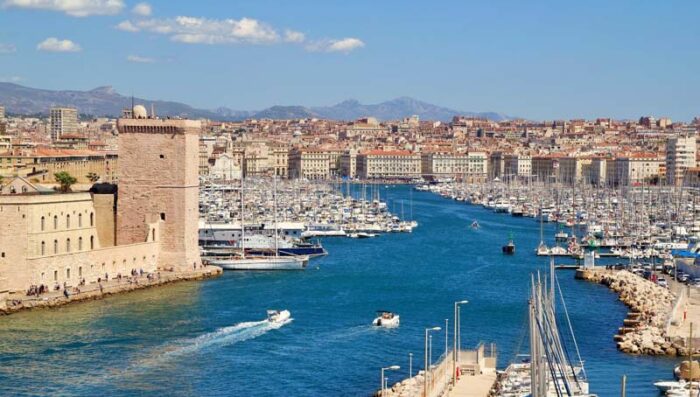 About This Trip:
Enjoy 24/7 English-spoken telephone assistance while traveling
This itinerary includes transport, activities, guides, accommodations with breakfasts, and other listed services
Price is in USD per person, assuming double occupancy. Note that prices and availability are subject to change.
Customize this itinerary:
Every French Side Travel trip is custom-built for your unique needs and interests. Above is an example of what's possible. If this isn't exactly what you're looking for, contact us today. Put together your dream trip with our travel experts. Handpick the accommodations, guides, activities, and meals that are right for you.
When you book with French Side Travel, you're getting a trip that's as unique as you are. 

Our Favorite Hotels in the Provence