Discover the world of French luxury in Paris and Champaign
Luxury | From $9,699 pp
Through exclusive museum visits, unique and catered luxury shopping experiences, and of course, fabulous Champagne tastings can be expected on this  magnificent tour that combines the best of Paris and the Champagne region. Indulge in a pastry  and chocolates tour and experience France in six glasses .You'll truly immerse yourself into a world of utter French luxury!
Day by Day
Day 1: Paris
Luxury Transfer from Paris Airport to Paris Center
A driver will pick you up at the airport and drive you safely to Paris center in a Luxury vehicle.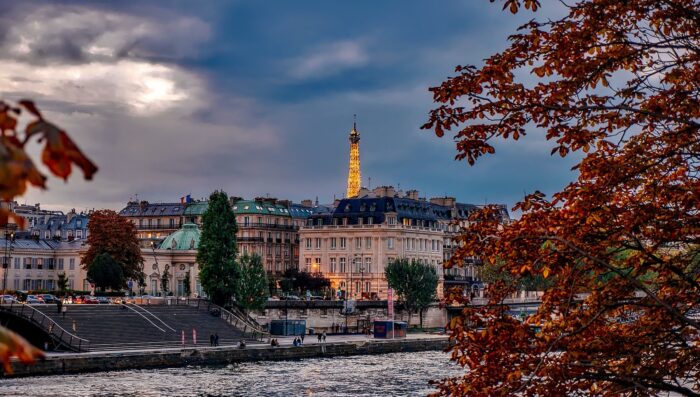 Day 2: Spend a gourmet day in Paris
Paris Luxury gourmet shops private guided tour
Paris has always been a great source of inspiration for French luxury brands. Nowadays, these names have developed a reputation that reflects the excellence of French craftsmanship. Their hundreds of years of experience contribute to the prestige of French food and luxury around the world.
Accompanied by your guide, an expert in food culture, you will stroll around the Madeleine Church district, where you will discover the history of famous French brands such as "Ladurée", "Maille", and many others: brands that have profoundly contributed to France's fame all over the world and are still major players in the Gourmet food sector. You will also discover the food section of one of the oldest department stores of Paris " Galeries Lafayette Gourmet", the temple of Parisian fashion!
French tableware will also be highlighted during this Luxury Gourmet Tour of Paris and you will get to taste some gourmet products.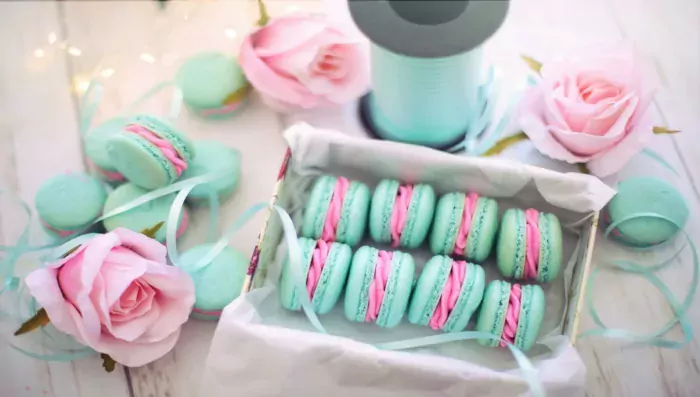 Day 3: Explore the Secrets of French Wine & Cuisine
Private – Paris Pastry and Chocolate tour in Montmartre
In this Paris Pastry and Chocolate Tour, you will explore the area of Montmartre. One of the nine hills in Paris, located in northern Paris and has a breathtaking view of Paris which you will get to enjoy.
Montmartre is home to many interesting and excellent bakeries and pastry shops. So this will be an opportunity to understand what makes Parisian macarons so special and how chocolate can go from good to amazing.
You discover some of the other French specialties from the best in Paris: you will visit a bakery holding the "best baguette of Paris" trophy, taste wonderful choux puffs, and exquisite Madeleines.
You will also get to know about the Walls which defined Paris through the centuries, discovering the only vineyard left in Paris, and , sample one of the best tarts you can eat in the capital.
A tour not to be missed, a chance to discover the sweet side of Paris, it has a great artistic and historic neighborhood too.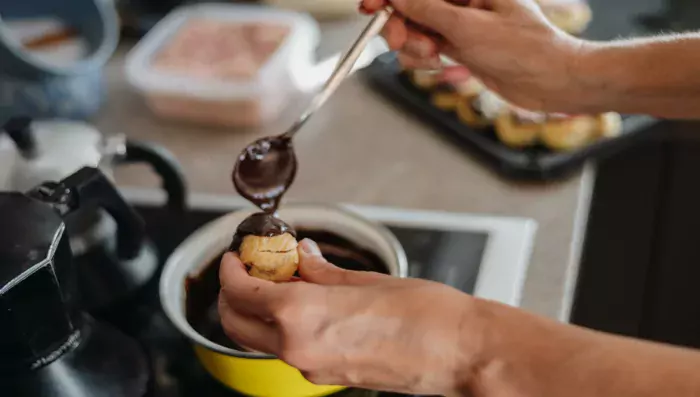 Private Wine Experience: Discover France in Six Glasses
Taste five carefully chosen wines and one Champagne to help you discover major French wine regions.
Discover the art of blind wine tasting, using all your senses: sight, smell, taste, but also touch and hearing. This will help you maximize the sensual aspect of the wine tasting experience. Explore your ability to recognize aromas through a stimulating sensory game, and participate  into a friendly gastronomic quiz.
With all wines, hear memorable anecdotes to help you impress your friends back home – but also great tips and tricks from our exceptional sommelier to learn how to recognize the origin of a French wine without looking at its label!
Last but not least, you will learn the key to sabering Champagne – before sharing a glass of course. And you will leave not only with a great memory, but also with a very useful booklet and a branded drop-stop for many years of perfect pouring. Served with sliced hams, breads and olives.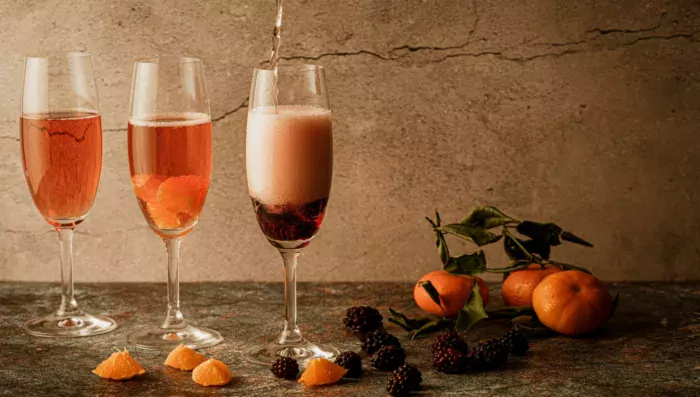 Day 4: The Louvre Museum
Premium Private Guided Tour of the Louvre Museum
This absolutely exclusive tour will provide you with a privileged entrance through the pyramid with shortcuts and direct access to all major masterpieces.
Your lecturer will show you the heart of the biggest collection in the world and you will learn more about its enigmatic masterpieces like Mona Lisa, Venus de Milo, Winged Victory of Samothrace and others. You will learn many anecdotes about the Louvre, amongst them the burglary of Mona Lisa, the organization of an exhibition, and other stories which make the Louvre the most fascinating place in art.
Then, depending on your interests, your guide will devise a specific and more personalized tour for you to discover some unique pieces (example: Dutch paintings from 17th to 19th century, decorative arts, tablewares, etc.).
You will have the time to marvel at the iconic glass pyramid and admire masterpieces from artists such as David, Géricault, Delacroix, and Leonardo da Vinci himself.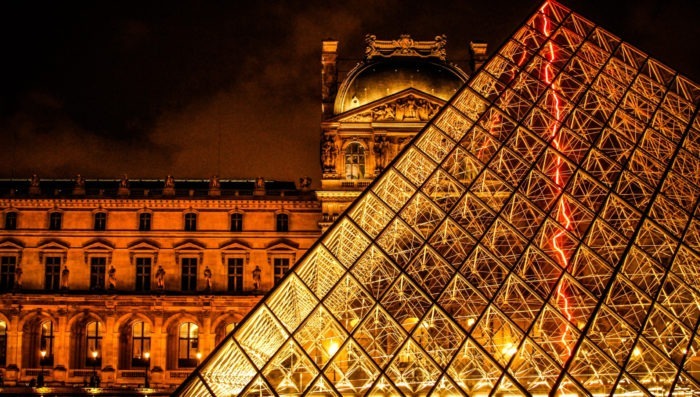 Day 5: Discover French Fashion
Full-Day Private Guided Tour in Paris with a Fashion Expert
You will enjoy a tailored tour with a fashion expert. According to your interests in terms of clothing, you can choose one of the following themes:
Luxury fashion: In this tour, you can Indulge your taste for the most fabulous fashion, accessories, and jewelry and succumb to the temptation of the latest collection and special made-to-measure styles.
Trendy Paris in the Marais district: You will explore the very center of the city, the upper Marais district, to get a taste of the Parisian creative scene and find out about the hippest fashion and lifestyle concept stores, the up-and-coming designers, as well as the best French labels.
Vintage fashion: From Coco Chanel's little black dress to Hermès' Kelly bag or « carré », you will learn all about the history of French luxury's most fabulous iconic accessories. Following the vintage trail, you will discover Parisian vintage best addresses. This special visit is a real treat for all Fashion lovers and vintage aficionados!
To enhance your experience, the boutiques' selection will be customized according to your taste.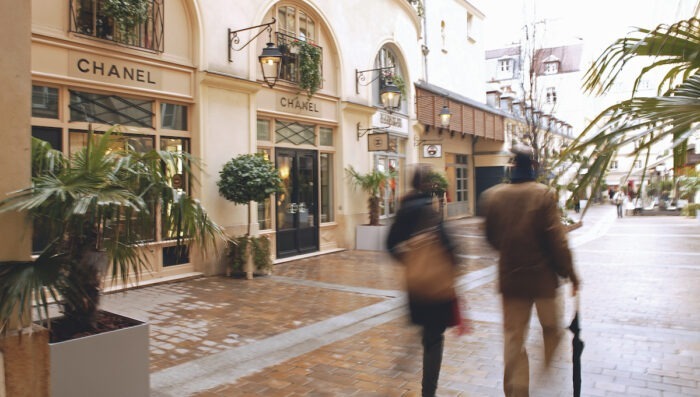 Day 6: Wine Tour in Champagne
Full-day private driving tour of the Champagne Region – Connoisseur
Your private driver-guide will pick you up in a luxury vehicle from your accommodation for an immersion in the world of Champagne. You will enjoy a commented drive along the Champagne scenic roads and discover the villages that are part of the Champagne appellation area. Stop at the charming UNESCO-listed small town of Hautvillers, where you can visit the church where the famous monk Dom Pierre Pérignon is buried.
After many postcard-worthy views, you will visit a family-run boutique winery ("Premier Cru area"). You will learn about how the well-known beverage is made. Enjoy tastings of champagnes conducted in the cellar (independent producer). You will also drive through the picturesque Avenue De Champagne in Epernay, where several prestigious Champagne Houses have their head-quarters.
Next, you will get to uncover the secrets behind the signature taste of the largest producer of Champagne: Moët & Chandon. You will taste some of its finest Champagnes in the refined setting of a private salon of the House! Finally, you will visit the oldest producer of Champagne: Ruinart. Learn the fascinating history of this Champagne House, founded in 1729. A tasting session of its unique Champagne is in store for you!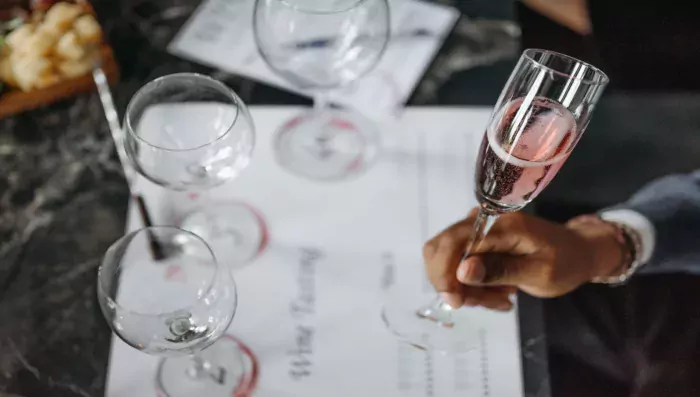 Day 7: Cruise on the Marne River in Champagne
Private Champagne Cruise on the Marne River
Sipping Champagne and cruising in a lovely wooden boat from the '20s is the best way to visit Champagne.
Your local skipper navigates where the Marne River meets France's most celebrated wine. This tour is a relaxing way to spend an afternoon while taking in the vineyards and area's UNESCO World Heritage sites from a different angle.
While cruising, enjoy a bottle of Champagne. Stop at a Premier Cru small family grower visit to learn about the drink's production from the experts who make it.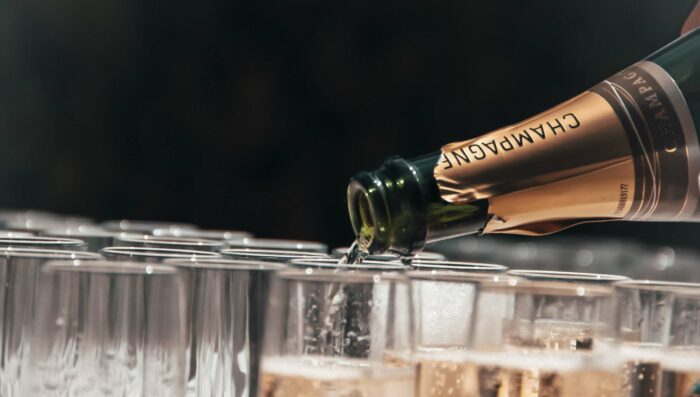 Day 8: Reims - Paris
Private transfer in a luxury vehicle: Reims to Paris Airport
A chauffeur will meet you for a private transfer between Reims and Paris Airport.
About This Trip:
Enjoy 24/7 English-spoken telephone assistance while traveling
This itinerary includes transport, activities, guides, accommodations with breakfasts, and other listed services
Price is in USD per person, assuming double occupancy. Note that prices and availability are subject to change.
Customize this itinerary:
Every French Side Travel trip is custom-built for your unique needs and interests. Above is an example of what's possible. If this isn't exactly what you're looking for, contact us today. Put together your dream trip with our travel experts. Handpick the accommodations, guides, activities, and meals that are right for you.
When you book with French Side Travel, you're getting a trip that's as unique as you are. 

Our Favorite Hotels in Paris, Champagne and Bordeaux
Maison Albar Hotels Le Vendome
Our Product Lines
Excellence
VIP Unique Experiences | Concierge Services | Private Tours (driver + licensed guide) | Chauffeur Services (luxury vehicles) | Top Licensed Guides | VIP Meet & Greet | Jet, Helicopter & Yachting | Fine Dining | Luxury 5* Accommodation (palace hotels, exclusive villa rentals) | 24/7 On-Site Assistance.
Luxury
Unique Experiences | Private Transportation (luxury vehicles) | Private Tours | Top Licensed Guides | Meet & Greet | Fine Dining | Luxury 5* Accommodation (hotels, villa rentals) | 24/7 On-Site Assistance.
Premium
Unique Experiences | Private Transportation | Private Tours | Self-drive | Top Licensed Guides | Authentic & Boutique 4* Accommodation (hotels, apartment rentals) | 24/7 On-Site Assistance.