Private Tours and Sun-Kissed Adventures: Unforgettable Week on the French Riviera
Excellence | From $23,999 pp
Immerse yourself in the world of the French Riviera and experience an extraordinary week on the famous azure coastline! Visit the most beautiful cities through private tours, including Cannes and Saint-Paul-de-Vence. Included is, hiking the stunning Estrel Mountains, as well as a day trip on a charter motorboat with a skipper. Soak up the sun and enjoy this picture perfect region!
Day 1: Arrival in Saint-Jean-Cap-Ferrat
Private Transfer from Nice airport to Saint-Jean-Cap-Ferrat with a stop in Nice

A driver will pick you up at the airport in Nice in an excellence vehicle and drive you around the French Riviera according to your program and wishes. The tour ends a tyour hotel in Saint Jean Cap Ferrat.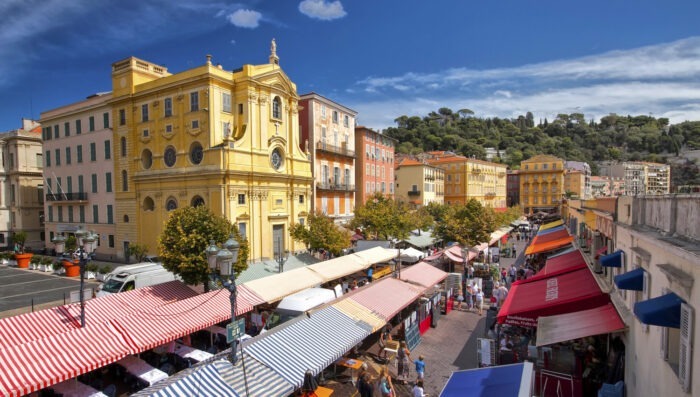 Suggestion: Visit Nice – The Pearl of the French Riviera
The elegant city of Nice is set against an impressive backdrop of soaring hills and the famous blue waters of the French Riviera. The "Place Rossetti" is at the city's heart, surrounded by brightly colored buildings, the cathedral, and a large fountain lending the square a unique flavor. Nice is a city for all seasons.
The Cours Saleya is the main street in the old town and hosts a daily flower and vegetable market (except Mondays). You can find top-notch seasonal produce here, and there is a good selection of other local souvenirs if you're eyeing some Marseille soap or lavender to take home with you.
Spend some time by the beautiful harbor, where the sun shines from the west in the evening. It's a popular restaurant area if you're looking for a special dinner by the water.
From the harbor, you can climb to the Colline du Château for great views of the city. Despite the name, there is no longer a castle on the hill, as it was destroyed in 1706. Now there is a beautiful park with views of the beach stretching along the Baie des Anges ("Angel Bay").
The beach might be Nice's most famous attraction. The famous "Promenade des Anglais" boardwalk follows the Mediterranean seafront for 3 miles (5 kilometers). It was built in the early 19th century when the English upper class began coming to the French Riviera to spend their winters in a mild climate. This gave the boardwalk its name, which translates to the "Walkway of the English."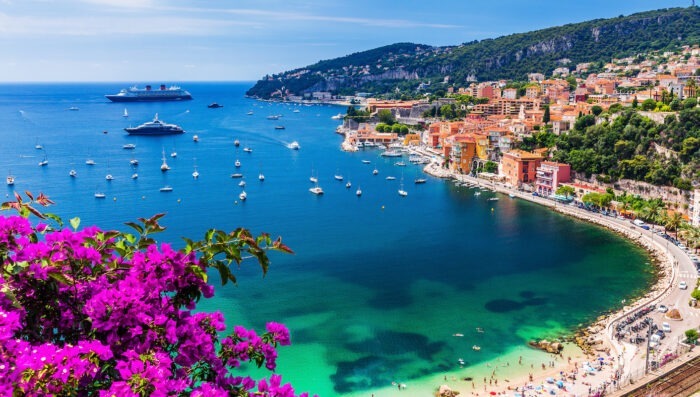 Restaurant Booking – Le Cap – Dinner only
You can enjoy and relish an extraordinary maritime-influenced gourmet cuisine at the 1 Michelin-star restaurant Le Cap, in Saint Jean Cap Ferrat. The delicacies are prepared using seasonal products and are mainly inspired by the Provencal and Mediterranean flavors.
The signature dishes include Grilled red mullet, razor clams and cockles "Au Naturel", and Grilled white asparagus in thyme jelly. For persons having sweet tooth, desserts like Frozen raspberry vacherin, and Criollo chocolate- crispy piedmont hazelnuts with ice cream are also available.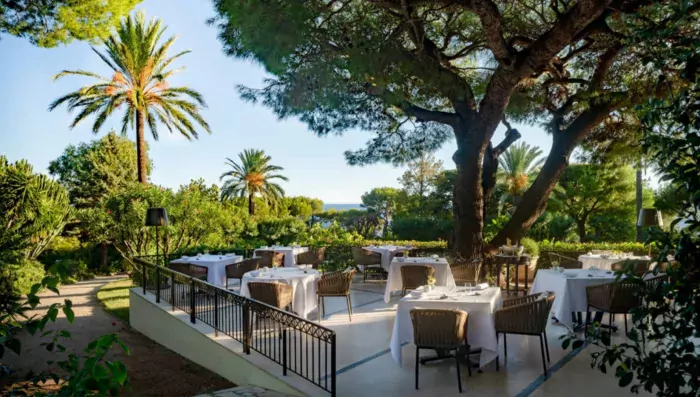 Day 2: Discover the most Beautiful Villages of the French Riviera
Excellence Driving Tour in Cannes, Juan Les Pins, Antibes
Discover the seaside resort of Cannes, the beautiful city, the world capital of cinema, also known as "The city of stars" is surrounded by splendid palaces. "The Film Festival palace" with the famous red carpet invites artists and celebrities from all over the world and felicitates them.
Stroll along the " Croisette" boulevard bordered by magnificent sandy beaches and dress-designer stores. Explore exotic destinations like Antibes, Juan-Les-pins, and Cap d'Antibes where you can enjoy a walk through the walled city, under the watchful eye of the "Fort Carre" along the ramparts, overlooking the sea. You can also admire the biggest yachts in the world with wonder.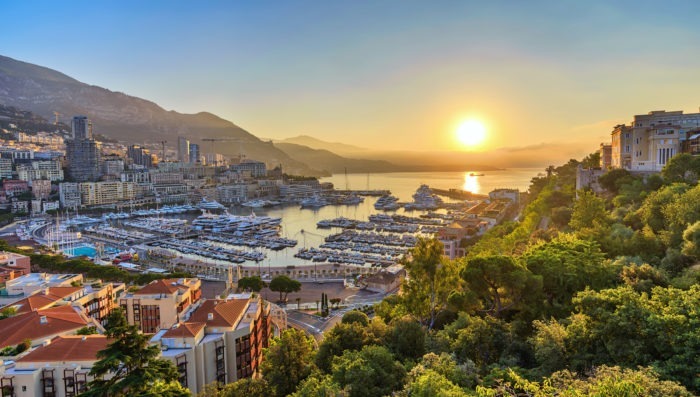 Day 3: Exceptional Hiking Day in the Esterel Mountains
Full-Day Private Guided Hiking Experience Tour
With your guide on a medium and high mountain, hike in the Massif Montagneux de l'Esterel of low altitude.
Follow your dedicated thinking guide and discover the most beautiful tracks of the French Riviera and the Southern French Alps.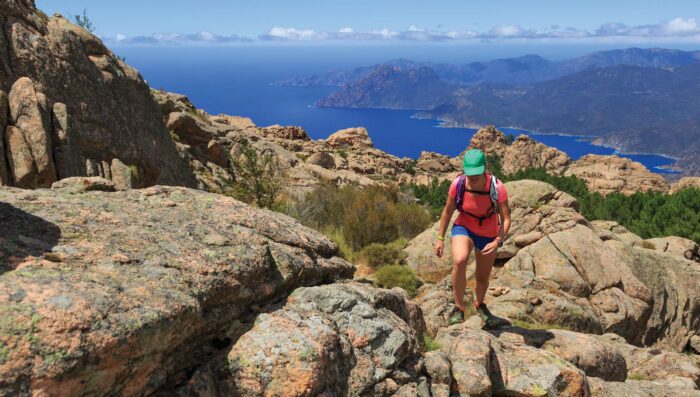 Day 4: Explore Saint Paul-de-Vence and enjoy a Wine Tasting
Excellence Private Driving Tour to St Paul-de-Vence & Wine Tasting
Turn the clock back among vines imported 2000 years ago by the Romans on the hills of Saint Jeannet. Merlot, Mourvedre, Syrah, Grenache, Cabernet-Sauvignon, and Gamay will reveal this to you through a tasting in an authentic and family-owned vineyard. Discover the ancestral expertise in the making wine and particular process: "Aging wine under the sunshine". A pleasant and sharing moment before enjoying a stroll around the cobbled streets in the 'jewel of Provence": Saint Paul de Vence, a medieval village, heaven peace for artists and celebrities who made the fame of this charming town.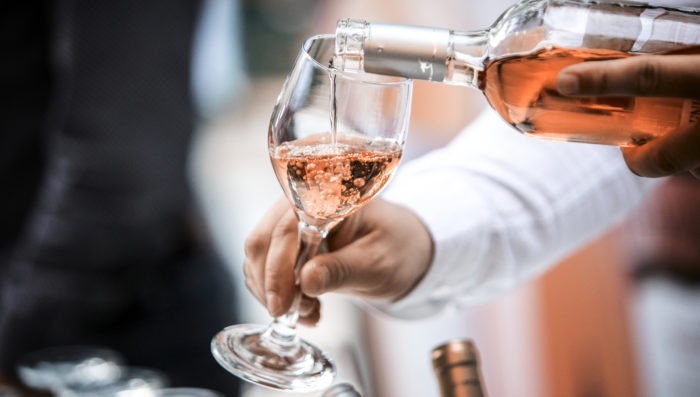 Restaurant Booking at La Table du Royal – Dinner only
You can enjoy delectable and delicious Mediterranean cuisine at the restaurant La table du Royal. The chef boasts of using high-end seasonal flavours and local products. The sommelier will guide you with the pairing from the finest collection of vintages of the region and beyond.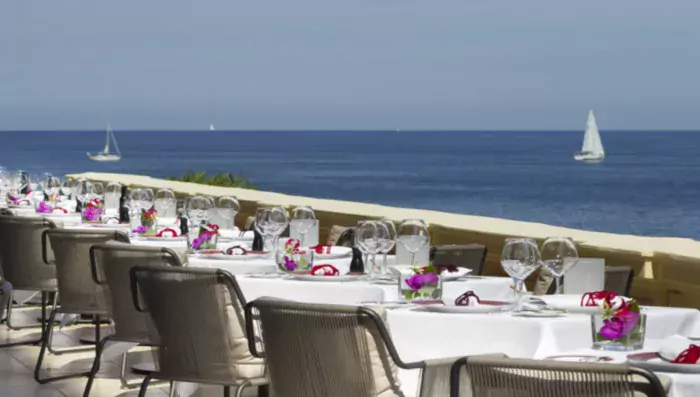 Day 5: Monaco by night
Excellence Transfer from Nice to Monaco
A driver will pick you up at your hotel in Nice and drive you safely to your hotel in Monaco in an excellence vehicle.
Excellence Driving Tour to Monaco & Monte-Carlo by Night with a Driver and a Guide
At sunset drive along the seacoast road toward the 'rock' of Monaco. Where the emblematic old town will reveal itself: The Prince's Palace proudly takes over, the cathedral majestically rises up, and the impressive oceanographic museum watches over. Then tour the 'Formula 1 Grand Prix" to change for the chic atmosphere. That of fancy evenings around the 'Golden Area", baths by thousands of lights, and the fever of casinos where you might gamble to try your luck. Just have fun, and enjoy free time to amuse yourself in one of the most amazing places in the world.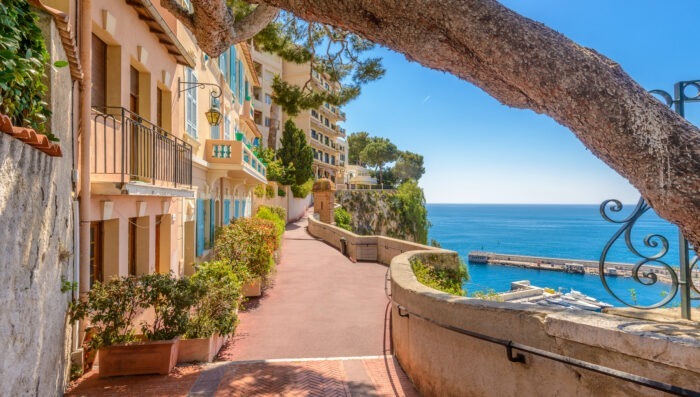 Day 6: Enjoy a Private Day Cruise on a Motor Yacht with Skipper
Excellence Transfer from Monaco Hotel to Monaco Port

A driver will pick you up at your hotel in Monte-Carlo and drive you safely to the Port of Monaco.
Luxurious cruise tour on a Charter Motor Yacht
Embark on an exciting nautical adventure on the luxurious, sleek, and sporty Charter motor yacht with a max speed of 31 knots. Hop on board and unwind in this comfortable and stylish charter motor yacht with 4 cabins (M/Y Miredo, Oreggia or similar).
Depart from Monaco and sail along the breathtaking landscapes of the French Riviera and take in the Mediterranean air toward Villefranche sur Mer. Villefranche-sur-Mer is a small town; the picturesque harbor and setting make it a highlight when you are exploring this part of the riviera. The town is built on terraces up a steep hill that overlooks Cap Ferrat and the azure blue sea of the Mediterranean below. The village is small enough that exploring is easy and all principal attractions can easily be reached from the center.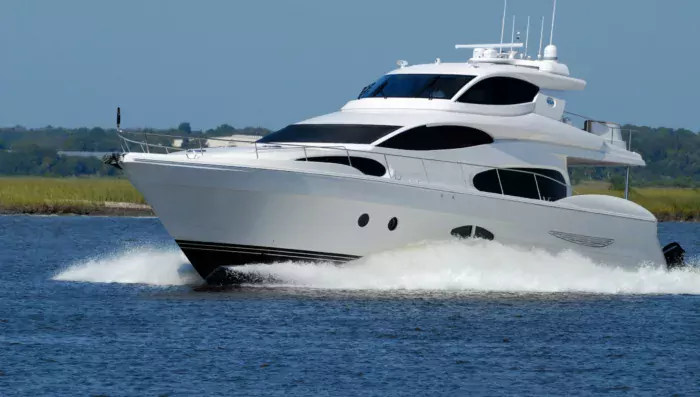 Excellence Transfer from Monaco Port to Monaco Hotel

A driver will pick you up at the Port of Monaco and drive you safely to your hotel in Monte-Carlo.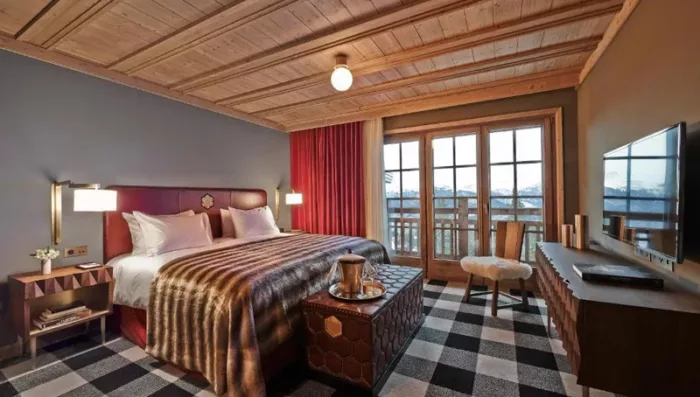 Day 7: Departure from Monaco
Excellence Transfer from Monaco to Nice
A driver will pick you up from your accommodation in Monte-Carlo and drive you safely to Nice Airport in an excellence vehicle.
Your journey with us has come to an end. We hope to see you soon!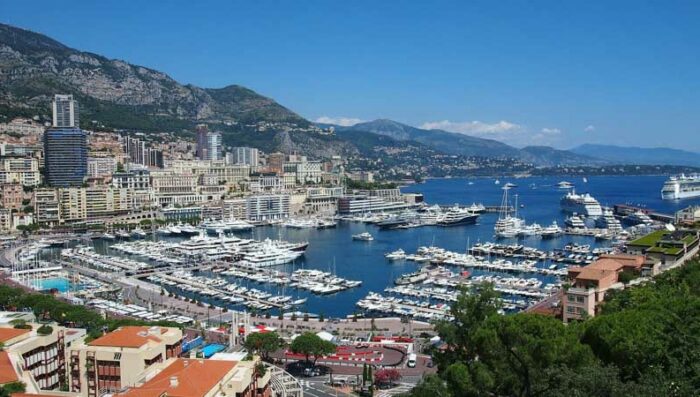 About this trip
Enjoy 24/7 English-spoken telephone assistance while traveling
This itinerary includes transport, activities, guides, accommodations with breakfasts, and other listed services
Price is in USD per person, assuming double occupancy. Note that prices and availability are subject to change.
Customize this itinerary:
Every French Side Travel trip is custom-built for your unique needs and interests. Above is an example of what's possible. If this isn't exactly what you're looking for, contact us today. Put together your dream trip with our travel experts. Handpick the accommodations, guides, activities, and meals that are right for you.
When you book with French Side Travel, you're getting a trip that's as unique as you are. 
Our Product Lines
Excellence
VIP Unique Experiences | Concierge Services | Private Tours (driver + licensed guide) | Chauffeur Services (luxury vehicles) | Top Licensed Guides | VIP Meet & Greet | Jet, Helicopter & Yachting | Fine Dining | Luxury 5* Accommodation (palace hotels, exclusive villa rentals) | 24/7 On-Site Assistance.
Luxury
Unique Experiences | Private Transportation (luxury vehicles) | Private Tours | Top Licensed Guides | Meet & Greet | Fine Dining | Luxury 5* Accommodation (hotels, villa rentals) | 24/7 On-Site Assistance.
Premium
Unique Experiences | Private Transportation | Private Tours | Self-drive | Top Licensed Guides | Authentic & Boutique 4* Accommodation (hotels, apartment rentals) | 24/7 On-Site Assistance.