Enjoy the Best that Bordeaux has to Offer in five days and four nights.
Luxury | From $4,099 pp
Enjoy the best that Bordeaux has to offer in four days and three nights. Bordeaux is a charming city brimming with beautiful 17th-century architecture, great food, and world-class wine. Just outside of the city, the natural beauty impresses from the seaside Arcachon and the Dune of Pilat to the vineyards. This tour highlights this enchanting destination. Wine tours help develop your palette and expand your knowledge of the region's wonderful whites and reds.
Day by Day
Day 1: Bordeaux
Private Transfer to your accommodation
Your private driver will give you a personalized welcome when you get off the plane at the Bordeaux airport. He will help you with your luggage and drive you safely to your hotel in Bordeaux.
Private guided tour in the center of Bordeaux
The former crown jewel of Aquitaine and France, Bordeaux required some restoration in order to regain prestige and become the glowing city you see today. Now a major European destination, Bordeaux will seduce you with its stunning architecture, its riverside quays, its eventful history, and its delicious gastronomic specialties. Starting at the unmissable Place de la Bourse, you'll discover the key points of the city's history, from antiquity to present times.
Your licensed guide will meet you at your hotel and give a presentation about the city. You'll receive useful information including historical sites to visit, how to get around, events not to be missed during your stay, and the do's and don'ts.
Your guide will be happy to answer any questions you may have about your Bordeaux trip and also give you some tips that will make your stay a memorable one.
This presentation is followed by a tour around the hotel to help you orient yourself and give you some ideas and independence for your stay. The tour will end in the vicinity of your hotel.
Overnight stay and breakfast in a 5-star hotel ideally located in the heart of Bordeaux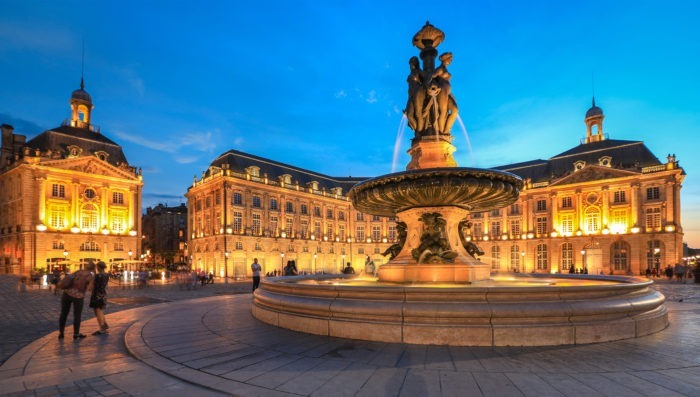 Day 2: Bordeaux
Private Full-Day Tour
A private car (Mercedes E or V class) and English-speaking driver will be at your disposal for 8 hours.
Private visit, tasting, and picnic lunch at Chateau Fonplegade
Château Fonplégade is recognized for its fine Saint-Émilion grand crus. It represents the purest expression of Saint-Émilion's terroir. Grapes have thrived on this limestone plateau since at least the 16th century. The vineyards were purchased in 1852 by the wine merchant Jean-Pierre Beylot who built the elegant château.
Current owners Denise and Stephen Adams acquired Château Fonplégade in 2004. They have revitalized the vineyards, renovated the cellar, and lovingly restored the château. They received organic farming certification in 2013. Their model demonstrates how biodiversity and holistic agriculture can help to elevate fine wines. Besides the vineyards, the estate boasts honeybees, chickens, and sheep!
You will be offered an individual picnic basket, to be savored in the shade of the oak trees, with a breathtaking view of the Saint-Emilion hillsides. The basket is filled with fresh products, prepared with care (gourmet sandwich, mixed salad, dessert of the season…), accompanied by a bottle of wine.
The visit to the domain followed by the tasting can be done before or after the picnic.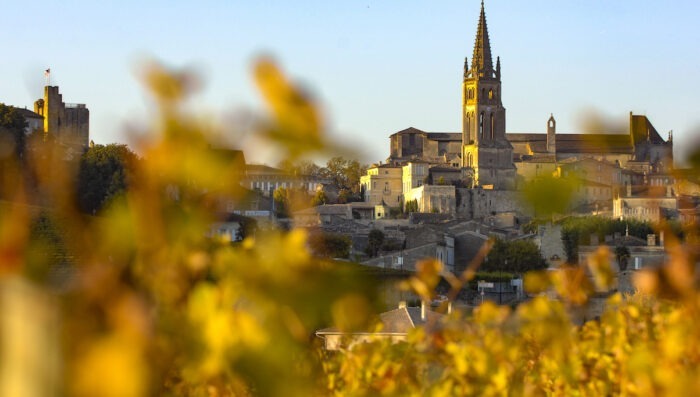 Tasting Workshop in a private tasting room
Established in Bordeaux in 1840, Dourthe soon became recognized as a reliable, innovative wine producer in Bordeaux, that provides the benchmark in winemaking. This pioneering spirit can be witnessed at every stage of our history.
Discover the secrets of the wines, grape varieties, wine assembly, and wine classification of the vineyard through a unique and complete experience with a technical tour followed by a tasting workshop in private tasting room at La Cave Dourthe. Discovery of different terroirs, aromas and tasting 3 Grands Crus appellation included Chateau Grand Barrail Lamarzelle Figeac, 1 Dry White Bordeaux Wine and 1 Sweet Bordeaux Wine.
Overnight stay and breakfast in a 5-star hotel ideally located in the heart of Bordeaux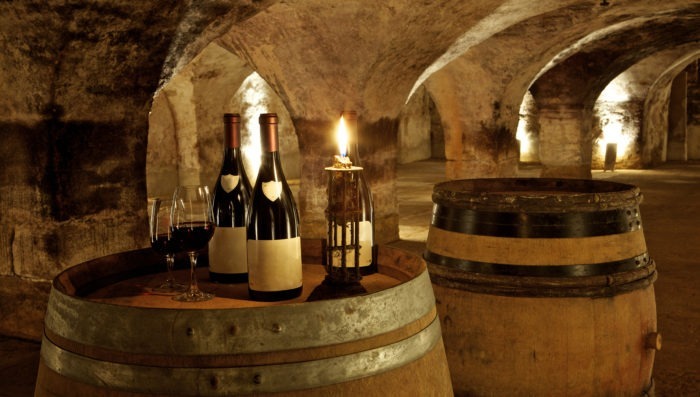 Day 3: Saint-Loubès - Pessac
Private Full-Day Tour
A private car (Mercedes E or V class) and English-speaking driver will be at your disposal for 8 hours.
Visit the Château de Reignac with Wine-Tasting and lunch
You will discover the history of our chateau, its park, and its wine cellar.
The unique tasting tower, an ancient pigeon house from the 16th century, and the beautiful greenhouse designed by Gustave Eiffel will be part of your visit.
Your tour includes a detour to the scented garden, specially created for the chateau's visitors. Here our gardener grows various fragrant plants used to give a unique aroma to our wines. In our scent garden, you will train your olfactory memory and be surprised to identify the same aromas during the wine tasting. Our aim is to teach you how to exercise your senses.
The idyllic beauty of our chateau and the quality of our reception have been rewarded by the international competition "Best of Wine Tourism", we have also brought home the trophy of "Best of Architecture and Landscape".
Lunch along with drinks will be served at the end of the visit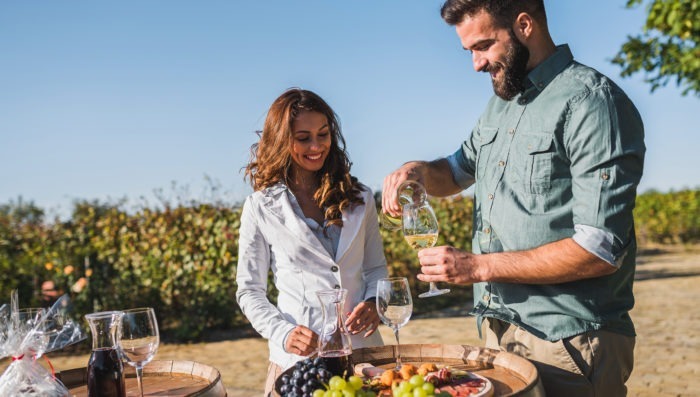 Wine and cheese pairing at Château Pape Clément
This is a visit to Château Pape Clément, a producer of grands crus classés wines in Pessac. Impress at your next dinner party! The sommelier leads you through a tasting of 8 great wines each paired with an exceptional cheese. Learn what pairs well with a variety of flavors.
Overnight stay and breakfast in a 5-star hotel ideally located in the heart of Bordeaux
Day 6: Bordeaux
Private Transfer from Hotel to Bordeaux Airport
A chauffeur will pick you up at your hotel in Bordeaux and drive you safely to the Bordeaux airport.
Your journey with us has come to an end. We hope to see you soon!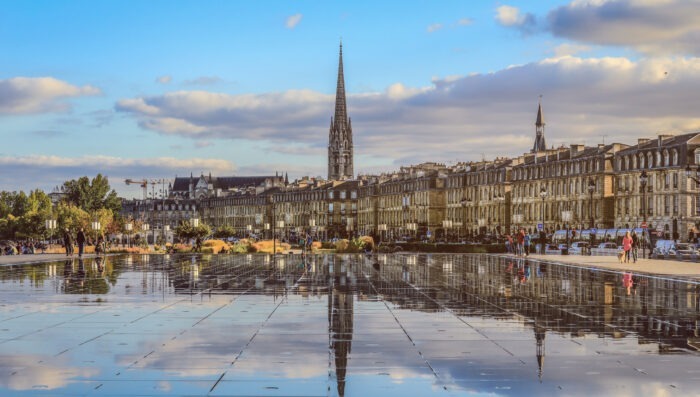 About This Trip:
Enjoy 24/7 English-spoken telephone assistance while traveling
This itinerary includes transport, activities, guides, accommodations with breakfasts, and other listed services
Price is in USD per person, assuming double occupancy. Note that prices and availability are subject to change.
Customize this itinerary:
Every French Side Travel trip is custom-built for your unique needs and interests. Above is an example of what's possible. If this isn't exactly what you're looking for, contact us today. Put together your dream trip with our travel experts. Handpick the accommodations, guides, activities, and meals that are right for you.
When you book with French Side Travel, you're getting a trip that's as unique as you are. 

Our Favorite Hotels in Bordeaux
Intercontinental Bordeaux
Chateau Lafaurie-Peyraguey Hotel & Restaurant Lalique