Loire Valley Delights: Châteaux, Wine, and Cooking
Premium | From $3,899 pp
Experience the true flavor of the Loire Valley through various activities throughout this fantastic five day journey. Explore the beautiful Châteaux de Chambord, enjoy a wondeful and relaxing river cruise on a french barge and intice your taste buds with the three wine apellations tasting. Lastly, finish off your cultural and gastronomic trip with a cooking class in Tours!
Day 1: Chambord
Transfer from the Train Station to Chambord
A chauffeur will pick you up from Saint Pierre des Corps railway station and drive you safely to your accommodation. After the check-in, you will have the rest of the day to visit the surroundings. Enjoy the large forrest around the Chateau de Chambord.
Day 2: Muides Sur Loire - Chambord
Entrance Ticket to the Château de Chambord
The Château de Chambord is a huge and exceptional masterpiece of architecture from the Renaissance time, a World Heritage site by UNESCO since 1965. This majestic castle acts as a gateway to the Loire Valley. Château de Chambord was dreamed up by King François I, and is the biggest and most prestigious of all the French Renaissance Castles.
No one knows the architect, but this masterpiece seems to have been inspired by sketches by the Italian master, Leonardo da Vinci, particularly the famous double-helix staircase. This staircase takes you up to the terraces, from where you get a wonderful view of the roofs and their towers, chimney stacks, and dormer windows, as well as an unobstructed view of the estate, which is as big as the city of Paris.
Discover the estate on foot or by bike and enjoy the peace and quiet of nature in the 1,000 hectares of forestland open to the public. Animals roam free around the grounds and look-out areas have been set up for you to observe them. Visits can also be made on horseback, in a horse-drawn carriage or in a 4×4.
All year long there are numerous concerts, performances and exhibitions held at the château.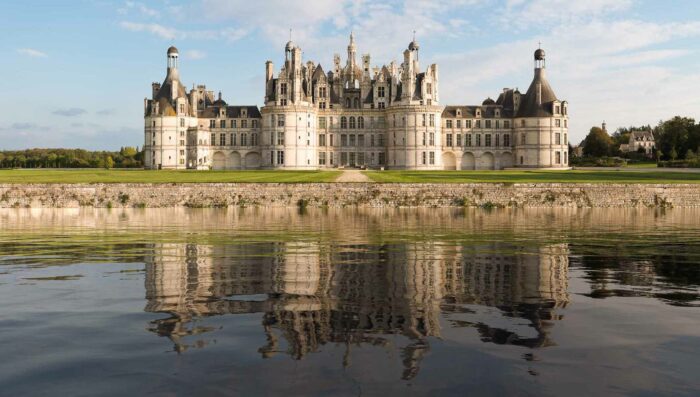 Driver at Disposal for the Afternoon

A private driver will pick you up at your accommodation to drive you safely to your appointment. At the end of the afternoon's activity he will drive you back to your hotel.
Private Guided Visit and Wine Tasting
The farm you will be visiting is located between the Loire and the Castle of Chambord.
It has been run by independent winemakers from father to son since 1794.
It is a mixed farm composed of vineyards, dairy farm and cultures. It is divided into 280 hectares of cultures (silage corn, cereals and meadow for the cows) and 10 hectares of vineyards with the controlled designation 'Cheverny'. Part of them are at the South of the river.
The controlled designation Cheverny represents 550 ha in production, it extends on the left bank of the river. The varieties of grapes are numerous, their blendings give the Cheverny style.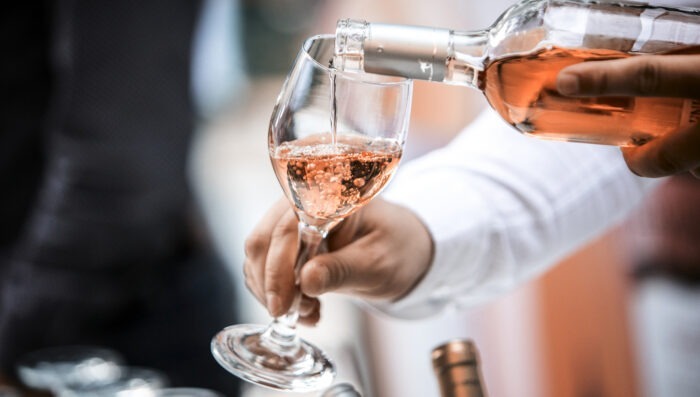 Day 3: Amboise - Tours
Private Driver for the Day

A private driver will pick you up at your hotel at the beginning of the day and drive you safely to your next accommodation. On the road, you will have various stops to discover the region.

Visit Blois
Situated at the heart of the Loire Valley, the town of Blois is not only home to one of its most iconic châteaux, but a recognized Ville d'Art et d'Histoire (Town of Art and History) with surprises of its own.
Wander along the lively little lanes of the old town and seek out the hidden courtyards and paved squares on foot or in a horse-drawn carriage: the perfect way to sink gently back into the life of Blois of past centuries. Don't miss the mysteries of the Maison de la Magie in the Place du Château, which reveals all the art of conjuring through a series of exhibitions and shows. Two religious buildings are also worth a detour: the Gothic Saint-Louis cathedral with its tall Renaissance-style tower, and the church of Saint Nicolas, which blends Romanesque and Gothic styles.
The Royal Château of Blois is a true synthesis of the art and history of the Loire Valley châteaux. The rich architecture of the four different wings echoes the diversity of styles of the many châteaux built in the Loire Valley from the Middle Ages to the 17th Century. From the courtyard, you can admire the different periods of French architecture ranging from the Gothic style to Renaissance to Classicism. The Royal Château of Blois was the residence of seven french kings and ten queens.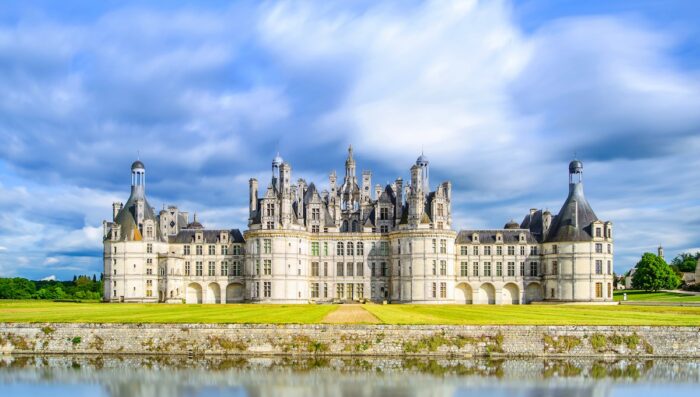 Private River Cruise on a Traditional French Barge
Departing from Chaumont-sur-Loire, this is an ideal way to cruise the Loire Valley.
The traditional "toue" boat has changed little for centuries. A large rowing boat (33 feet or 10 meters long) with a flat base, it is fitted with a mast and a square sail making it ideal for navigating the Loire's sandbanks.
Please note that the itinerary may change depending on the passenger's interests, season, and environmental preservation. Each tour is an invitation to new experiences and unexpected encounters. It is the Loire that gets to decide!
Recommendations: please wear clothes suitable for the trip and the weather, sunshades, sun protection, hat, windbreaker, mosquito repellent.
Day 4: Tours
Full-Day Private Guided Tour of the 3 Wine Appellations – Vouvray, Saint-Nicolas de Bourguet, Chinon
Your guide will meet you at your hotel and get to visit three of the wineries from the famous Loire Valley wine appellations – Vouvray, Saint-Nicolas de Bourguet, and Chinon.
Learn everything about the Loire Valley vineyards and wines. Visit the 3 famous wineries of the Loire valley and learn about the winemaking process from scratch to the final product. More than the wine-making process, enjoy the visit to unique underground cellars and share a delightful aperitif along with wine tasting.
Your guide will tell you about the history of winemaking and take you to the most famous and impressive wineries: Vouvray, Saint Nicolas de Bourgueil, and Chinon.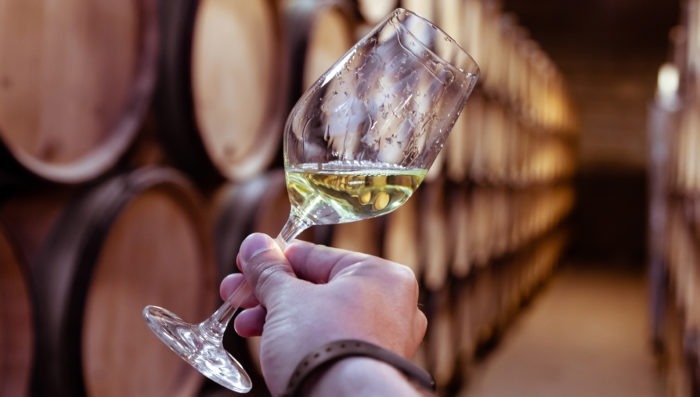 Day 5: Tours
Private Cooking Class in Tours
Guided by a professional chef, you will prepare 2 or 3 recipes step by step. You'll discover and put into practice tricks of the trade and technical gestures.
Each chef has his or her own specificity and tricks of the art, so there's something for everyone. What they all have in common is their desire to share and pass on their knowledge and love of cooking.
No level of experience is required, and the chefs will adapt to each person's level and skills!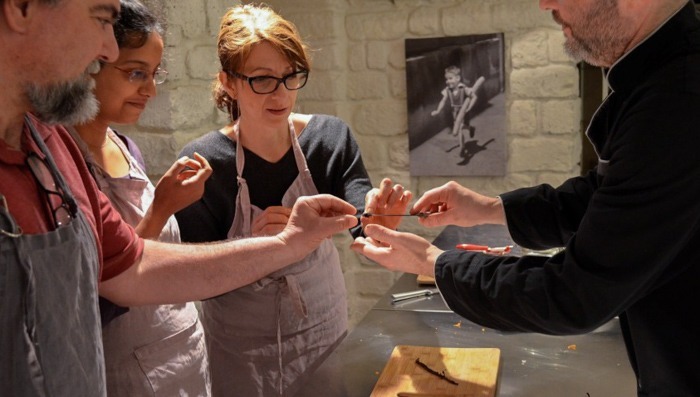 Suggestion: Explore Tours
At the heart of the Loire Valley with all the most famous châteaux close by, the city of Tours delights visitors with its medieval center and cultural heritage, great shopping areas, and 'guinguette' riverside cafés.
It has a quiet, relaxed atmosphere despite its 40,000 resident students and is a recognized Ville d'Art et d'Histoire (Town of Art and History).
Take a stroll along Rues Colbert, Briçonnet, and du Grand Marché where you'll find sites bursting with history including Hôtel Goüin and the Musée des Beaux-Arts. Other must-see attractions include the magnificent St-Gatien cathedral and the basilica housing Saint Martin's tomb, superb city parks and gardens such as the Jardin Botanique, and the covered markets and flea market. Place Plumereau is one of Tours' trademarks. This small square surrounded by magnificent half-timbered houses is the liveliest place in town, attracting tourists and students in equal numbers. Le Musée du Compagnonnage is the only museum of its kind in the world, where you can learn about the customs of the traveling guild tradesmen, whose creation of everything from iron works to saddles to pastry were a major tradition in Touraine.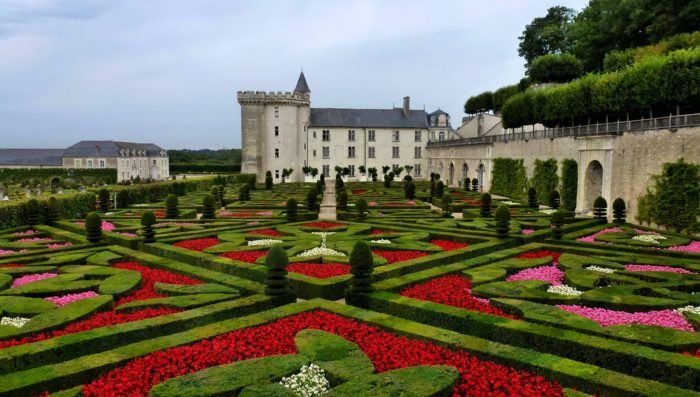 Day 6: End of Our Service
Transfer to the Train Station

A chauffeur will pick you up from your accommodation and drive you safely to your train.
End of Our Service
Your journey with us has come to an end. We hope to see you soon!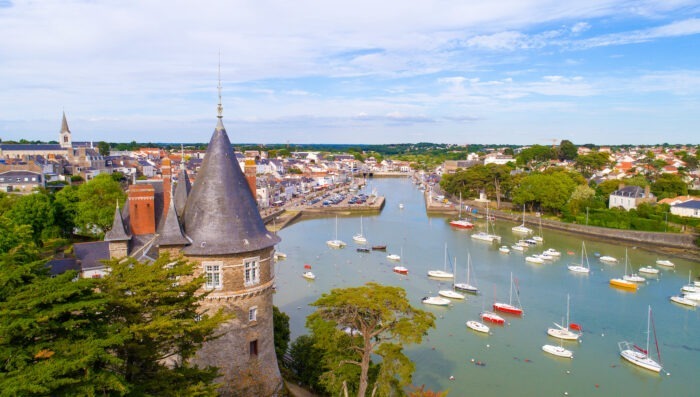 About this Trip
Enjoy 24/7 English-spoken telephone assistance while traveling
This itinerary includes transport, activities, guides, accommodations with breakfasts, and other listed services
Price is in USD per person, assuming double occupancy. Note that prices and availability are subject to change.
Customize this itinerary:
Every French Side Travel trip is custom-built for your unique needs and interests. Above is an example of what's possible. If this isn't exactly what you're looking for, contact us today. Put together your dream trip with our travel experts. Handpick the accommodations, guides, activities, and meals that are right for you.
When you book with French Side Travel, you're getting a trip that's as unique as you are. 
Our Product Lines
Excellence
VIP Unique Experiences | Concierge Services | Private Tours (driver + licensed guide) | Chauffeur Services (luxury vehicles) | Top Licensed Guides | VIP Meet & Greet | Jet, Helicopter & Yachting | Fine Dining | Luxury 5* Accommodation (palace hotels, exclusive villa rentals) | 24/7 On-Site Assistance.
Luxury
Unique Experiences | Private Transportation (luxury vehicles) | Private Tours | Top Licensed Guides | Meet & Greet | Fine Dining | Luxury 5* Accommodation (hotels, villa rentals) | 24/7 On-Site Assistance.
Premium
Unique Experiences | Private Transportation | Private Tours | Self-drive | Top Licensed Guides | Authentic & Boutique 4* Accommodation (hotels, apartment rentals) | 24/7 On-Site Assistance.