Travel through this beautiful region in a fun and family-friendly way!
Liberty | From 1,899 pp
See Provence in a way that will be memorable and fun for the entire family. You'll take a magical carriage ride through the Massif des Ochres and see the beautiful lavender fields. Discover the Luberon villages on an e-bike loop ride that departs from and ends in Gordes. Another highlight is kayaking and canoeing in the Gorges du Gardon. Your family won't soon forget this experience in Provence!
Day by Day
Day 1: Gordes
Pick Up of your Rental Car
At your arrival, a rental car of category G CDAR (Renault Megane/Auris – automatic or similar) will be at your disposal for the length of 3 days. Thus, you can move freely and comfortably.
On the day of departure, you will drop off the vehicle.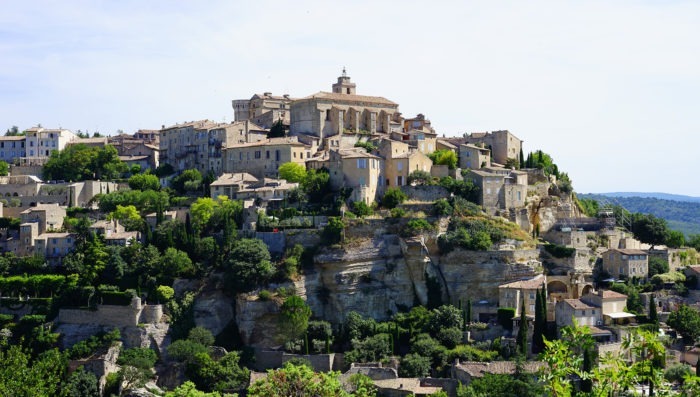 Day 2: Valensole - Gordes
Carriage Ride through the Massif des Ochres
Riding in a horse-drawn carriage is a magical way to experience the ochres around the villages of Gargas and Roussillon. See the vibrant yellows and reds of this natural wonder and learn how the resource was used.
Enjoy a Free Day in Valensole
The Valensole plateau is famous for its lavender fields.
From June to early August, Haute-Provence wears a purple coat with a delicious scent. From the Vercors to the Verdon, the lavender fields are in bloom. The opportunity to admire sumptuous landscapes.
Capture the region's most beautiful views and spectacular natural landscapes. Lavender has a long Provençal history and is a delight for the senses!
Overnight Stay with Breakfast in a Standard Double Room in a 4 -star Hotel in Gordes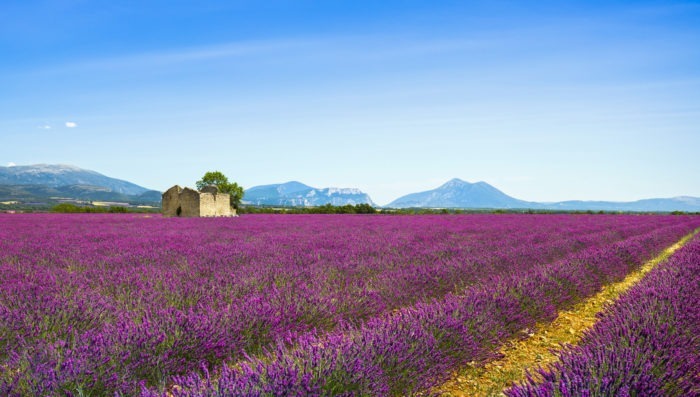 Day 3: Les-Baux-de -Provence
Gordes E-Bike Cycling Tour: Loop Ride
Embark on an unforgettable e-bike loop tour which includes Gordes, Carbieres d'Avignon, Lagnes, Fontaine de Vaucluse, Saumane de Vaucluse, Venasque, and Senanque and before you'll be back to Gordes.
Your tour starts in Gordes, one of the most beautiful hilltop villages in France, where will have a private transfer if needed. Built on the foothills of the Vaucluse mountains, facing the Luberon, Gordes is famous for its houses and buildings of white stone.
The tour will then lead you to the undiscovered villages of the Luberon.
During the lavender season you'll also see a gem of Romanesque art and a symbol of Provence: the Sénanque Abbey. Set in the bottom of a small valley, it is surrounded by lavender fields and still occupied by 11 Cistercian monks who produce their own lavender honey. The tour ends in Gordes
Overnight Stay with Breakfast in a Standard Double Room in a 4 -star Hotel in Gordes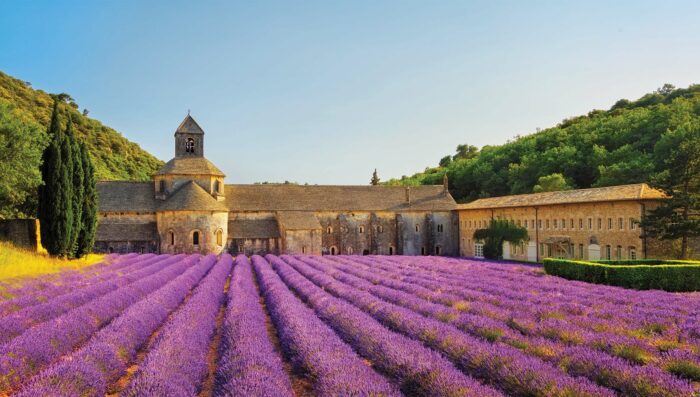 Day 4: Aix-en-Provence
Kayaking and Canoeing in the Gorges du Gardon
Pont du Gard, famous for its beautiful architecture, offers visitors an incredible experience in the waters of the Gardon. Feel the excitement as you kayak through the waters and down small dams while enjoying the scenic landscape and crystal-clear waters of the river
Discover the kayak base at Collias, near to the Pont du Gard and down the Gardon in the kayak. From Collias, kayak towards La Baume, back to Collias, and then to Pont du Gard which gives visitors the perfect amount of time to take in their surroundings and marvel at the beauty of the Gardon and the Pont du Gard.
Overnight Stay with Breakfast in a Standard Double Room in a 4 -star Hotel in Gordes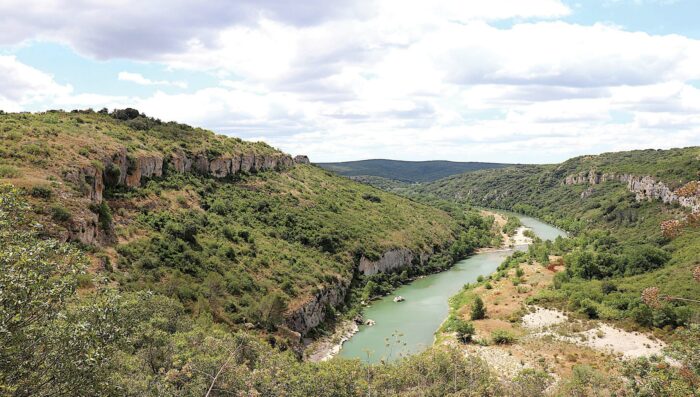 Day 5: End of Our Service
Your journey with us has come to an end. We hope to see you soon!
About This Trip:
Enjoy 24/7 English-spoken telephone assistance while traveling
This itinerary includes transport, activities, guides, accommodations with breakfasts, and other listed services
Price is in USD per person, assuming double occupancy. Note that prices and availability are subject to change.
Customize this itinerary:
Every French Side Travel trip is custom-built for your unique needs and interests. Above is an example of what's possible. If this isn't exactly what you're looking for, contact us today. Put together your dream trip with our travel experts. Handpick the accommodations, guides, activities, and meals that are right for you.
When you book with French Side Travel, you're getting a trip that's as unique as you are.