Spend a week in the summer exploring Chamonix's numerous outdoors activities.
Premium | From $3,199 pp
Families will enjoy spending a week exploring Chamonix and the fabulous surrounding nature. Adventure lovers will enjoy climbing tours in an adventure park and rafting down the Arve River. The surrounding views of the Mont-Blanc valley are sure to stun. Learn about Chamonix's fascinating history from the Belle Époque through the Roaring Twenties with a private historical walking tour. Another highlight is sure to be a visit to Annecy, known as the Venice of the Alps!
Day by Day
Day 1: Geneva Airport - Chamonix
Transfer from Geneva Airport to your Accommodation in Chamonix
A chauffeur will meet you for a private transfer between the airport of Geneva (GVA) and your accommodation in Chamonix.
Overnight Stay with Breakfast in a 4-star Boutique Hotel in Chamonix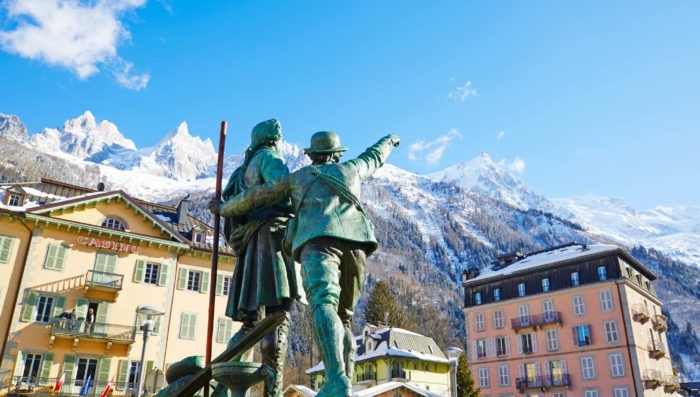 Day 2: Chamonix
Private Climbing Activities Tour
Self-control, accuracy, and trust in each other will be the keywords of this activity, which is accessible to anyone. It is sure to be a great adventure in a breathtaking environment where you will discover new sensations.
The Gaillands Accro'Park is the largest adventure park in the Chamonix valley. A stone's throw from the town center in the Gaillands forest, it is an ideal spot for outdoor adventure with family and friends. Six routes with over 100 activity stations await you for an unforgettable experience. The 'Accrobranche' tree-to-tree ropeways were designed by mountain guides and inspired by their mountain ascents, to give you the chance to enjoy the same adventures in the valley's woodlands. Test your own limits, passing from tree to tree via rope walks, scramble nets, jumping platforms, bungee jumps, and giant zip lines opposite the Mont-Blanc Massif.
You can try the different circuits with varying levels from first-timer to expert. Each includes permanent lifelines for maximum safety.
Overnight Stay with Breakfast in a 4-star Boutique Hotel in Chamonix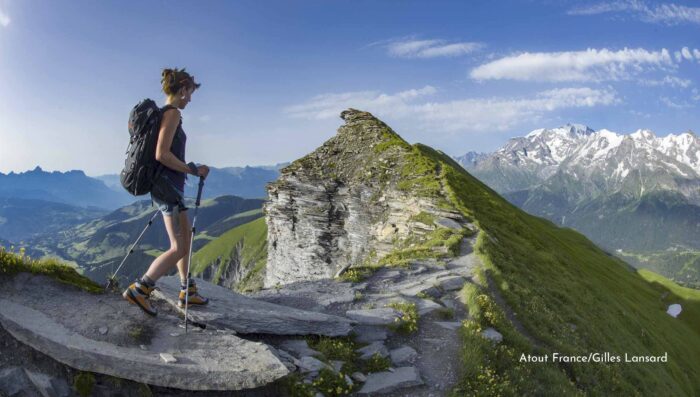 Day 3: Chamonix - Annecy
Driver at Disposal for the Day
From Chamonix, you will go down the mountain to Annecy, also known as the Venice of the Alps.
Annecy: the Venice of the Alps – Private Guided Tour

Discover the wonders of the old town of Annecy. This city between mountains, cliffs, and lake benefits from an exceptional geographical location. It has kept its medieval character, which will allow us to better understand the old times during this visit.
You will see the Town Hall, its two small churches, the Palais de l'Isle, the famous Place Sainte Claire and finally, the castle (which you can visit). End the tour on a sweet note with a  visit to a chocolate factory like Patrick Agnellet Chocolatier or Chocolatrie Meyer.
Suggestion: Visit Annecy Castle
Classified as a historical monument in 1959, Annecy Castle was the residence of the Counts of Geneva in the 13th and 14th centuries. Over the next two centuries, new developments gave the castle this singular appearance, a synthesis of medieval defensive architecture and elegance inspired by the style of the castles of Île de France. Abandoned as a residence in the 17th century, it was used as a military barracks until 1947.
Since the 1950s, the museum has presented visitors with various temporary exhibitions and collections related to regional heritage, lake archaeology, medieval sculpture, landscape paintings, contemporary art, and animated films.
Overnight Stay with Breakfast in a 4-star Boutique Hotel in Chamonix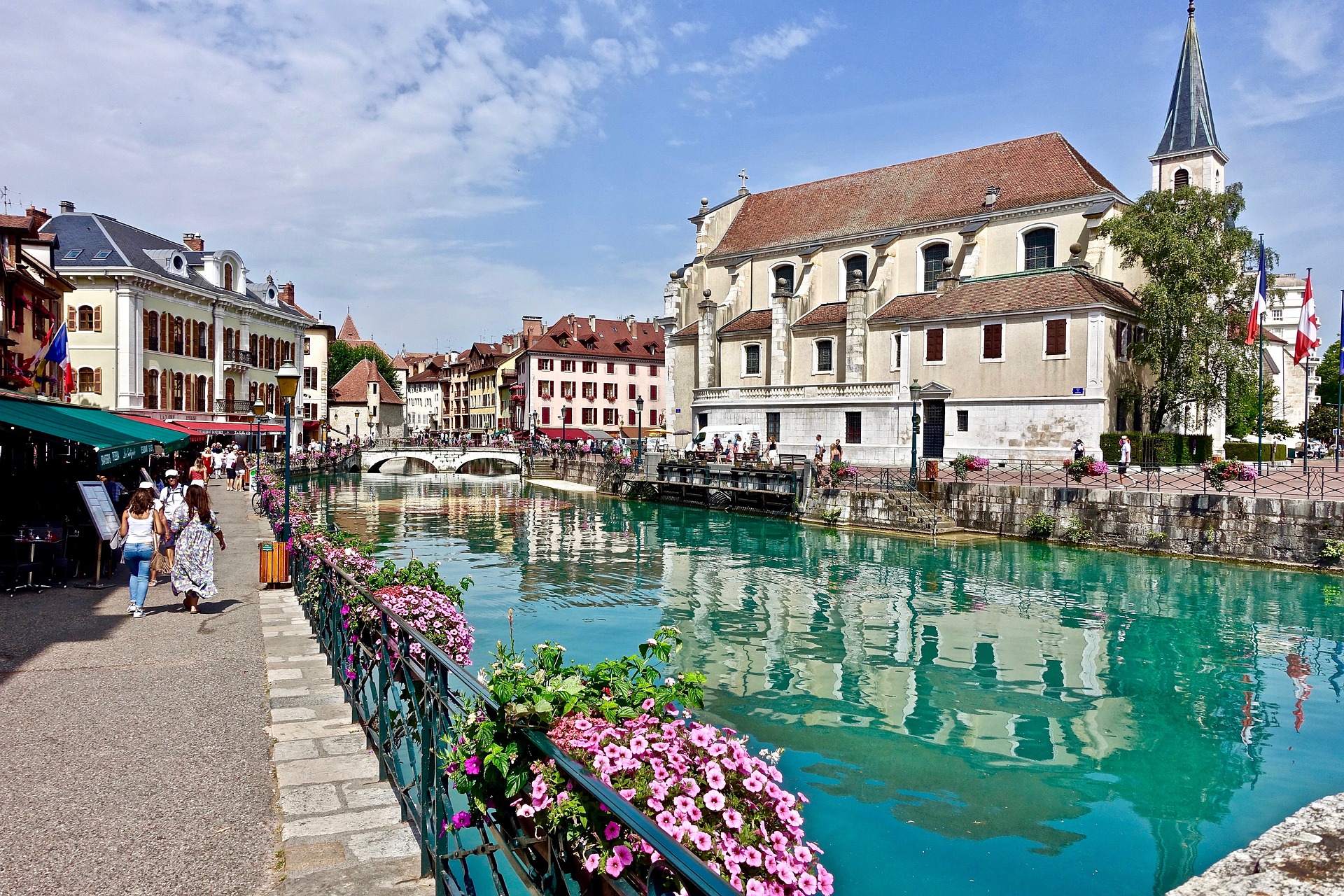 Day 4: Chamonix
Private Rafting Tour on the Arve River
A truly original way to discover the Chamonix valley!
You will accompany your guide for a gentle approach to the joys of rafting during an 8 km ride down the Arve. Along the way, you will enjoy exceptional views facing the Mont-Blanc range. Outdoor-oriented adventurers or curious nature lovers… rafting is a perfect activity for you!
Overnight Stay with Breakfast in a 4-star Boutique Hotel in Chamonix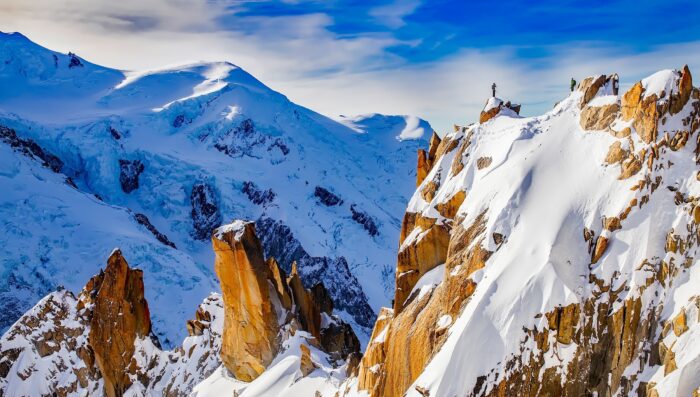 Photo from: Cheap Snow Gear
Day 5: Chamonix
Private Historical Walking Tour of Chamonix from the "Belle Epoque" to the" Roaring Twenties"
Your private English-speaking guide will take you on a historical discovery tour through Chamonix from the Belle Epoque to the Roaring Twenties.
You will discover a unique architectural heritage, sometimes extravagant, but always exceptional. Palaces, old hotels, and resort villas are astonishing testimonies of this nascent period of worldwide tourism.
Panoramic Aiguille du Midi private tour
Who hasn't dreamed of living an exceptional experience in the heart of the very high mountains? Dream no more and experience it at the Aiguille du Midi, the highest cable car in France!
L'Aiguille du Midi is an absolute dream and a place to see at least once in your life!
Overnight Stay with Breakfast in a 4-star Boutique Hotel in Chamonix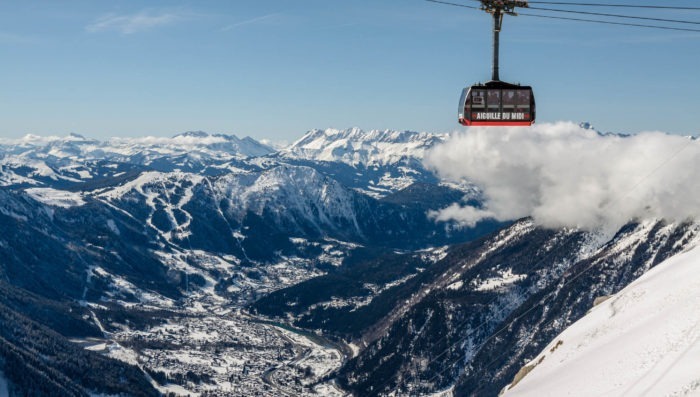 Day 6: Chamonix
Private Via Ferrata Les Evettes tour
Discover the beautiful balcony facing the Mont Blanc for your first sensations along the cliff.
This activity is a cross between hiking and rock climbing along routes equipped with cables, ladders, and rope bridges across rock faces and crags. Beginners, experienced climbers, adults, and children can all enjoy the fun of the vertical world of Via Ferrata.
Thanks to its sumptuous setting, the Chamonix valley offers a unique Via Ferrata. Constructed in the Aiguilles Rouges Massif opposite Mont Blanc itself and only 30 minutes from the top of the Flégère cable car, the Evettes Via Ferrata guarantees enormous fun and adventure. Push your limits while safely roped up to one of the guides on a varied route that includes a dizzying rope bridge.
Overnight Stay with Breakfast in a 4-star Boutique Hotel in Chamonix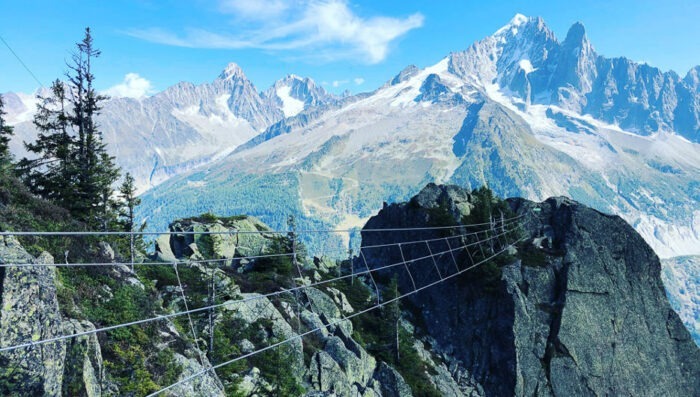 Day 7: Chamonix - Geneva Airport
Transfer from your Accommodation in Chamonix to Geneva Airport
A chauffeur will meet you for a private transfer between your accommodation in Chamonix and the airport of Geneva (GVA).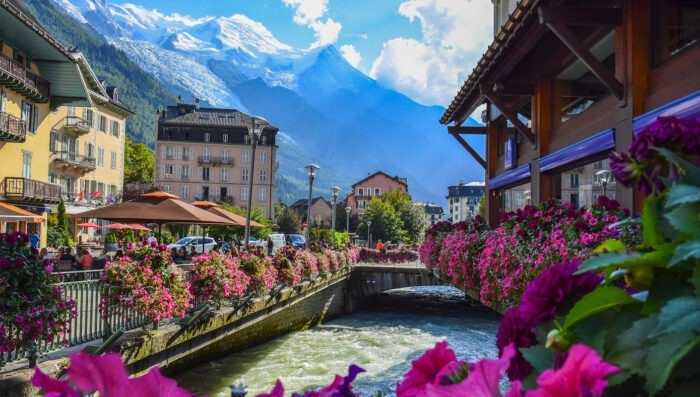 About This Trip:
Enjoy 24/7 English-spoken telephone assistance while traveling
This itinerary includes transport, activities, guides, accommodations with breakfasts, and other listed services
Price is in USD per person, assuming double occupancy. Note that prices and availability are subject to change.
Customize this itinerary:
Every French Side Travel trip is custom-built for your unique needs and interests. Above is an example of what's possible. If this isn't exactly what you're looking for, contact us today. Put together your dream trip with our travel experts. Handpick the accommodations, guides, activities, and meals that are right for you.
When you book with French Side Travel, you're getting a trip that's as unique as you are. 

Our Favorite Hotel in Chamonix
Chalets Armancette Saphir