Taste of Dijon: Wine Tours and Culinary Adventures
Premium | From $2,699 pp
See the best that Dijon has to offer. Enjoy one full day and two half days of wine tours and tastings, including one walking tour on the theme of truffle. Take in the highlights of Dijon with a private guide, and take a wonderful private cooking class with lunch, then enjoy free time to explore Dijon on your own. This is the perfect balance between wine discovery and taste buds satisfaction.
Day by day
Day 1: Paris - Dijon
Private Transfer from Dijon Train Station to your accommodation

A chauffeur will meet you for a private transfer in Dijon.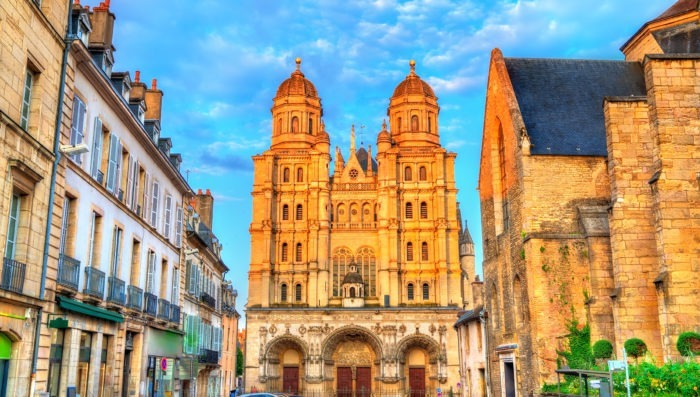 Welcome to Dijon!
A stroll through Dijon reveals a charming and well-preserved medieval town that is perfectly accessible by foot. The quaint alleys are lined by half-timbered houses that look like something out of a fairy tale. The Saint-Bénigne Cathedral is truly a Gothic masterpiece.
The Palace of the Dukes of Burgundy contains remarkably well-preserved buildings from the 14th through 17th centuries. The Philippe le Bon Tower is a 15th-century watchtower offering some marvelous views for those who climb its 316 steps. The palace contains the exceptional Musée des Beaux-Arts.
There are some great fine-dining restaurants accompanied by renowned wines from the region's prestigious vineyards including Couchey, Brochon, Gevrey-Chambertin, and Chambolle-Musigny.
Enjoy Dijon, a beautiful gem in France's Burgundy region!
Restaurant Suggestion for lunch or dinner – La Porte Guillaume

Savor a delicious meal in La Porte Guillaume, with its flavorful cuisines and colorful creations. The restaurant is a real gem with regard to authentic local French cuisine with generous portions. The chef has filled the menu with his passion for local flavors using fresh local produce.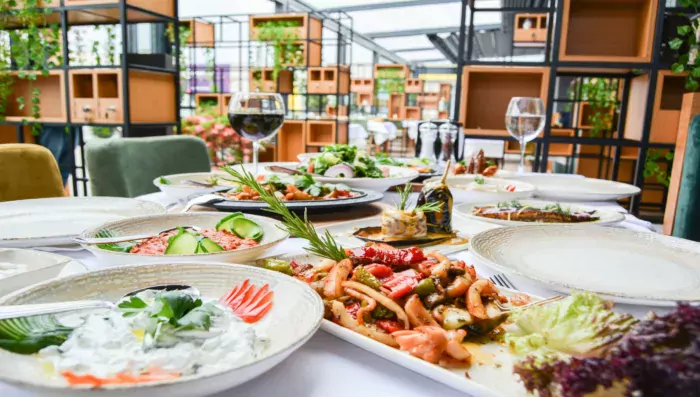 Day 2: Fenay - Dijon
Driver at Disposal in Burgundy for Half a Day (4H)
A chauffeur will pick you up in Burgundy and drive you safely to your destination.
Driver at Disposal for the Morning

A private driver will pick you up at your accommodation to drive you safely to your appointment. At the end of the activity he will drive you back to your hotel.
Private Cooking Class and Lunch near Dijon 
This personalized cooking class will teach you important French cooking skills like how to make macarons, molecular cuisine, verrine and siphon, foie gras, chocolate, or themed menus for example. You will also learn the important entertaining and "art de vivre" skill of how to prepare and properly serve Champagne. The class is adaptable to whatever you desire!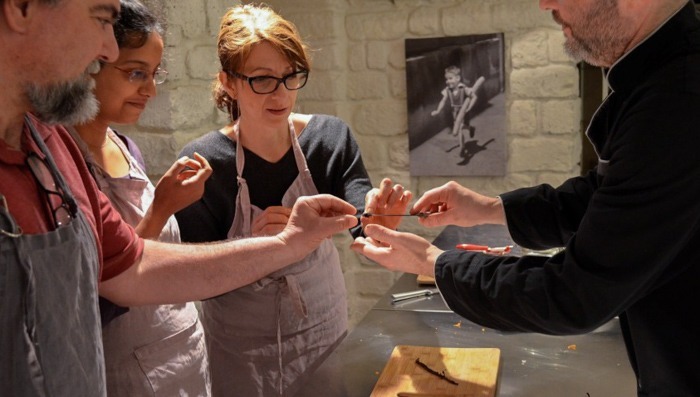 Day 3: Dijon
Private Guided Walking Tour of Dijon's Historic Center and discovery of truffles
Your guide will lead you through the heart of the UNESCO World Heritage-classified city center of Dijon. Discover the history of a city with the towering Ducal Palace, half-timbered medieval buildings, and cobblestone streets. This splendid place was the capital of the powerful Duchy of Burgundy for centuries.
During this visit, you will stop in a beautiful and traditional 15th-century house in the center of Dijon to discover and taste the truffle of Burgundy.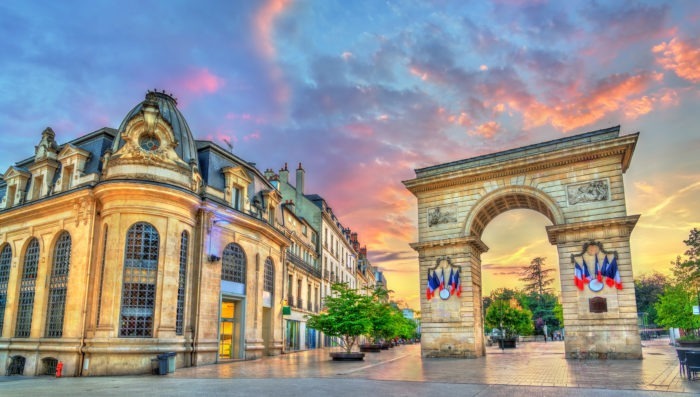 Day 4: Pommard - Meursault - Puligny-Montrachet - Dijon
Full Day Private Guided Tour of the Côte de Beaune Wine Region
While Burgundy is well known for its Dijon mustard and Anise of Flavigny candies, above all it is its vineyards and exceptional wines that shine!
Your guide is a local wine expert eager to share the secret of the region's wine and terroir with you.
You will follow the "Route des Grands Crus" and explore the Côte de Beaune vineyards. The region's famous appellations include Pommard and the Golden Triangle of Burgundy's Great White Wines: Meursault, Puligny-Montrachet, and Chassagne-Montrachet. You will taste a selection of these at a private tasting in a local wineries.
Later by the Corton hillside, a unique location in Burgundy for red and white grands crus, you will sample elegant pinot noirs and unoaked white wines. In the afternoon, relax in the vineyard and enjoy a prestigious tasting in a renowned estate. Enjoy the elegance of Pinots Noirs and unoaked white wines.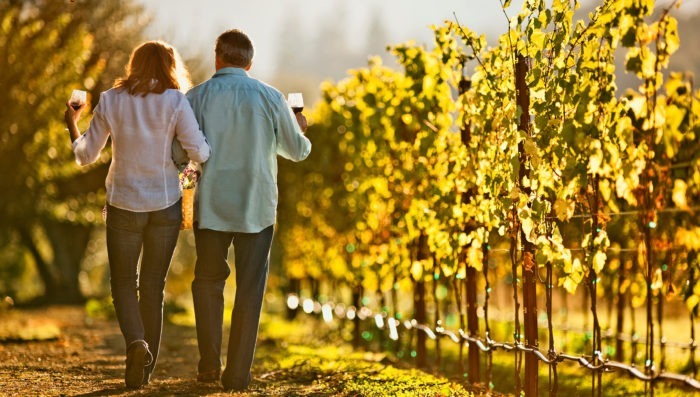 Day 5: Dijon
Private Transfer from your accommodation to Dijon Train Station
A chauffeur will meet you for a private transfer in Dijon.
End of Our Service
Your journey with us has come to an end. We hope to see you soon!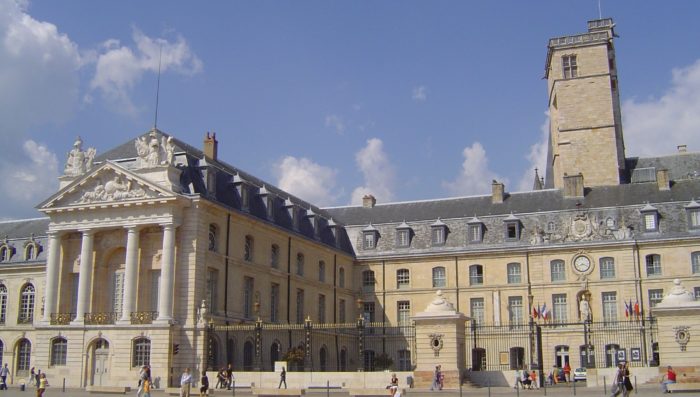 About This Trip:
Enjoy 24/7 English-spoken telephone assistance while traveling
This itinerary includes transport, activities, guides, accommodations with breakfasts, and other listed services
Price is in USD per person, assuming double occupancy. Note that prices and availability are subject to change.
Customize this itinerary:
Every French Side Travel trip is custom-built for your unique needs and interests. Above is an example of what's possible. If this isn't exactly what you're looking for, contact us today. Put together your dream trip with our travel experts. Handpick the accommodations, guides, activities, and meals that are right for you.
When you book with French Side Travel, you're getting a trip that's as unique as you are. 

Our favorite Hotels in Burgundy
Hotel Abbaye de Maizières
Hôtel de la Poste et du Lion d'Or
Our Product Lines
Excellence
VIP Unique Experiences | Concierge Services | Private Tours (driver + licensed guide) | Chauffeur Services (luxury vehicles) | Top Licensed Guides | VIP Meet & Greet | Jet, Helicopter & Yachting | Fine Dining | Luxury 5* Accommodation (palace hotels, exclusive villa rentals) | 24/7 On-Site Assistance.
Luxury
Unique Experiences | Private Transportation (luxury vehicles) | Private Tours | Top Licensed Guides | Meet & Greet | Fine Dining | Luxury 5* Accommodation (hotels, villa rentals) | 24/7 On-Site Assistance.
Premium
Unique Experiences | Private Transportation | Private Tours | Self-drive | Top Licensed Guides | Authentic & Boutique 4* Accommodation (hotels, apartment rentals) | 24/7 On-Site Assistance.