Spend a week tasting the very best that Southern France's Provence has to offer.
Premium | From $2,899 pp
Food and wine lovers with revel in this five day gourmet tour of Provence. Discover the flavors of Provence through a private walking tour of Aix-en-Provence, take a cooking lesson followed by a private wine tour and spend a half-day tasting delicious local olive oils and wines. A highlight at the end of the trip is a day touring beautiful vineyards along the Mediterranean Coast!
Day by day
Day 1: Avignon
Private Transfer: Avignon TGV Train Station to Avignon
A chauffeur will meet you for a private transfer between the Avignon TGV train station and Avignon.
Half-Day Custom Tour with a Driver
Enjoy a tailor-made tour with an English-speaking driver.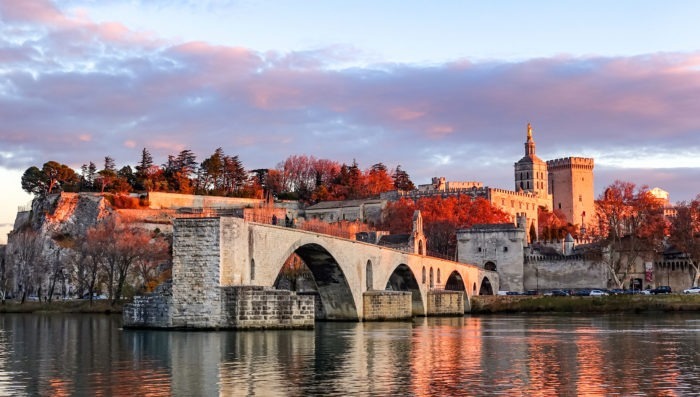 Wine Tasting of the best, great growths of Châteauneuf-du-Pape
With lots of generosity and kindness, Guy and David are very keen to transmit and communicate with their customers, allowing them to be guided by a wine professional. A truly unforgettable moment in a quiet and vaulted cellar.
Every wine tasting is a very personal and privileged moment, where time is taken, to taste, to learn, to share, to exchange. During one hour, you will taste a selection of 4 to 5 wines of Châteauneuf-du-Pape.
Guy and David will not hesitate to share with you all their fabulous knowledge, in order to have you understand better all the subtleties of the tasting.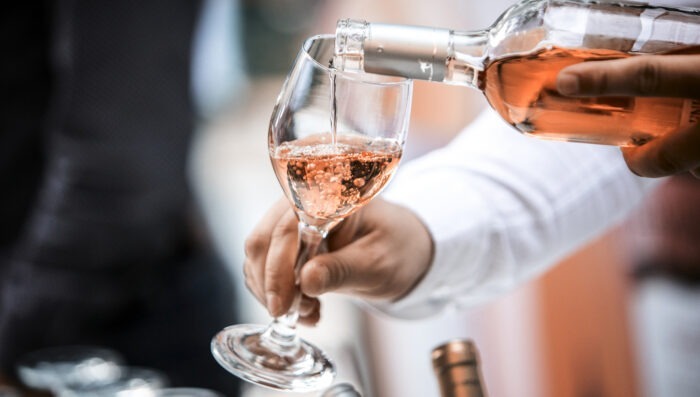 Day 2: Avignon
Cooking Lesson in Avignon Followed by a Private Wine Tour
In the morning, make your way independently to meet your local chef of the day in front of Marché Les Halles, a covered market displaying fresh and colorful food every morning.
Together, you will choose the best local products to cook during your lesson. You will create recipe cards to go along with the meal and cooking lesson.
During the apéritif, you will learn interesting tidbits on how to pair different foods with wines. Next, you will enjoy lunch with the chef and have interesting and informal discussions about your experience.
After lunch, you will depart, for the afternoon wine tour. In each cellar, you will discover the history of the house, and, the guide or the wine owner will give you a visit of the winery with explanations about the harvest.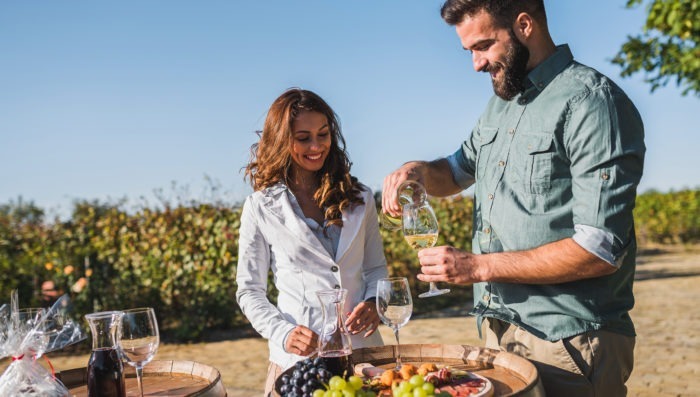 Day 3: Aix-en-Provence
Half-Day Gourmet Tour of Provence with Wine and Olive Oil Tastings
You will enjoy a visit to a vineyard in the lovely Alpilles mountains. Your guide, a specialist in Provence wines, will introduce you to a winemaker and olive oil producer.
Les Alpilles are a small mountain range in Provence, about 20 minutes south of the papal city of Avignon. These mountains and the surrounding countryside are dotted with charming villages and rolling vineyards.
In this tour, you will learn what it takes to transform the products from their raw form in vineyards or olive groves, into the final products that we love so much.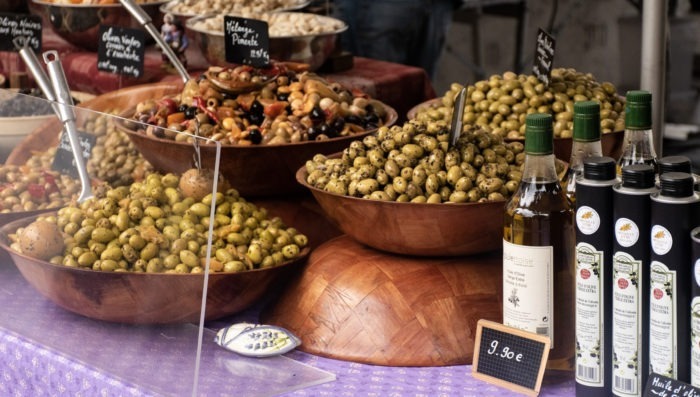 Suggestion: Explore Cours Mirabeau in Aix-en-Provence
Aix-en-Provence, the capital of Provence in the 15th century, is surrounded by authentic Provencal houses, traditional French-style gardens, city squares bursting with flowers, ancient fountains, and shaded narrow streets.
The Cours Mirabeau is one of the most busiest and frequently visited places in the Provence region. Named after the Revolutionary hero the Comte de Mirabeau, this fountain-studded street is surrounded by Renaissance hotels, beautiful verdant trees, and elegant private mansions.
Stroll around the 17th and 18th-century houses, where there is plenty of authentic cafes, and labyrinthine boulevards. You can relax and smell the rich aroma of the coffee, listen to some upbeat techno music, while away your time in a comfortable ambiance, and relish some of the typical Provencal delicacies.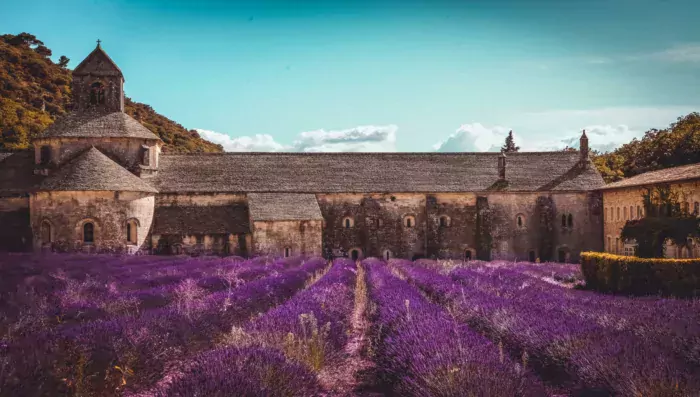 Restaurant Booking – L'incontournable – Lunch or dinner
Enjoy a delicious meal whilst discovering the endearing surroundings of the lively Aix-en-Provence. Excellent cuisine and delicious drinks accompany you while you relax and enjoy the environment.
Day 4: Cassis - Aix-en-Provence
Private guided walking gourmet tour in Aix en Provence
In this tour, your guide will take you for a gourmet walking tour and reveal the secrets of the town, and explain to you what Provencal gastronomy truly means.
You will get to stroll through the stalls of an open-air market, smell the different provençal scents, and taste local products such as Calisson, tapenade, wine and cheeses.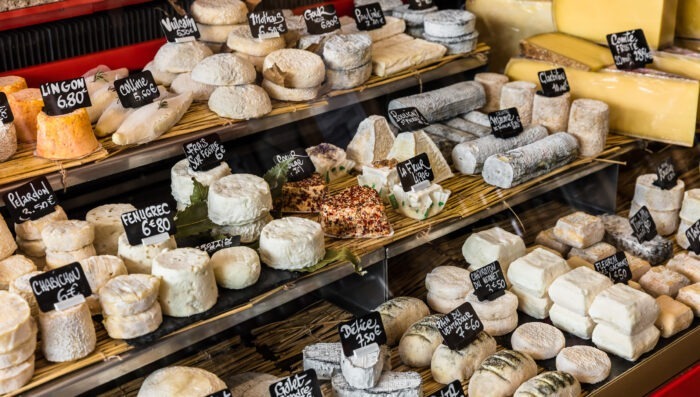 Day 5: Aix-en-Provence
Transfer from Aix-en-Provence to Aix-en-Provence Train Station
A chauffeur will meet you for a private transfer between Aix-en-Provence and the Aix-en-Provence TGV train station.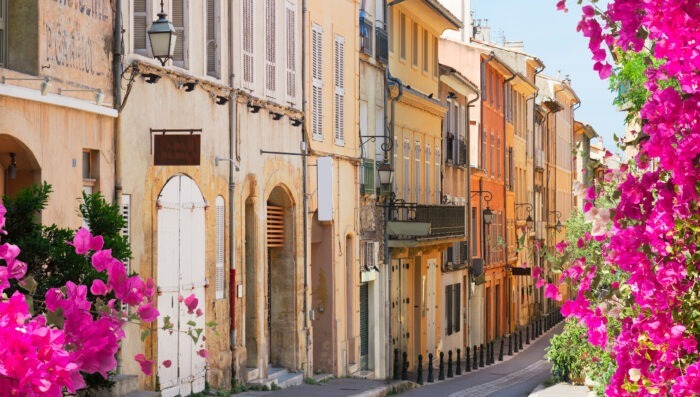 About This Trip:
Enjoy 24/7 English-spoken telephone assistance while traveling
This itinerary includes transport, activities, guides, accommodations with breakfasts, and other listed services
Price is in USD per person, assuming double occupancy. Note that prices and availability are subject to change.
Customize this itinerary:
Every French Side Travel trip is custom-built for your unique needs and interests. Above is an example of what's possible. If this isn't exactly what you're looking for, contact us today. Put together your dream trip with our travel experts. Handpick the accommodations, guides, activities, and meals that are right for you.
When you book with French Side Travel, you're getting a trip that's as unique as you are. 

Our Favorite Hotels in the Provence
Our Product Lines
Excellence
VIP Unique Experiences | Concierge Services | Private Tours (driver + licensed guide) | Chauffeur Services (luxury vehicles) | Top Licensed Guides | VIP Meet & Greet | Jet, Helicopter & Yachting | Fine Dining | Luxury 5* Accommodation (palace hotels, exclusive villa rentals) | 24/7 On-Site Assistance.
Luxury
Unique Experiences | Private Transportation (luxury vehicles) | Private Tours | Top Licensed Guides | Meet & Greet | Fine Dining | Luxury 5* Accommodation (hotels, villa rentals) | 24/7 On-Site Assistance.
Premium
Unique Experiences | Private Transportation | Private Tours | Self-drive | Top Licensed Guides | Authentic & Boutique 4* Accommodation (hotels, apartment rentals) | 24/7 On-Site Assistance.