Experience the best of Lyon and Southern France's exceptional gastronomy
Luxury | From $12,199 pp
This trip is a true delight for the senses. Your journey begins in Lyon, France's culinary capital, and continues down into Provence and the French Riviera. You'll feel right at home in a welcoming bouchon, the tradition Lyoniasse bistro. Sip some great wine on a tour of the neighboring Beaujolais wine region. Next up, the highspeed train whisks you down into the heart of Provence, a land of alluring fragrances, flavors, and colors. From a base in elegant Aix-en-Provence, enjoy a wide range of local products and gastronomic traditions. Visit the daily markets for some great, authentic food. Explore the historic villages of the Luberon. If you have a sweet tooth you'll want to sample the iconic calisson, a famous almond, and fruit candy. The tour wraps up in Nice and Monaco. Sunbath on its famous beach, and enjoy the incredible Mediterranean food with a glass or two of Bellet. Contained within Nice's city limits, Bellet is France's only AOC-recognized urban vineyard.
Day by Day
Day 1: Lyon
Luxury transfer from Lyon Airport to Hotel in Lyon
A chauffeur will meet you for a private transfer from Lyon Airport to your accommodation in Lyon in a luxury vehicle.
Welcome to Lyon, the "culinary capital of France"
Lyon is an important cultural and historical center with unique geography; the city started flourishing as a Roman colony between the Rhone and the Saône rivers. The Croix-Rousse district is one of the most unique features of the city and was one of the reasons why the city was once known as the "silk capital of the world", as the Croix-Rousse hill was home to the silk workers of the city up till the 19th century.
One of the titles of Lyon is "culinary capital of France". Lyon is famous for its gastronomy and offers some of the best French culinary delicacies. Furthermore, Lyon is located between two of the best wine-producing regions in France, the Cotes du Rhône and the Beaujolais. Be it the rejuvenating Beaujolais red wine or local delicacies like salade Lyonnaise, ouille, and marrons glace, you will find plenty to stimulate your taste buds among an extensive choice of restaurants.
Lyon also has a very old tradition of "trompe l'œil" mural art: the art of creating the optical illusion of a three-dimensional scene, which can really take you by surprise.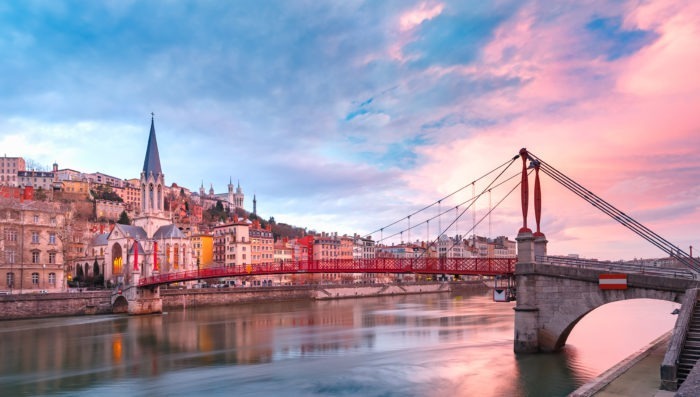 Restaurant Booking – Restaurant Jeremy Galvan – Dinner
Exalte all your senses and feel free at Jeremy Galvan, a 1 Michelin-star restaurant. The theme of the restaurant is dedicated to 4 elements: Earth and Fire, Water and Air. The intimate and warm ambiance will make you feel relaxed and at ease.
The chef Jeremy Galvan boasts of preparing innovative and daring dishes whilst appreciating fresh, local, and seasonal produce.
Day 2: Lyon
Enjoy a private food walking tour in Croix Rousse
During this historic gourmet tour, you can discover the secrets of gastronomy in Lyon while you stroll around this beautiful district. You can savor exotic delicacies like cheese, charcuterie, delicious chocolates, and rich wines.
You will have a chance to meet your local epicurean guide on the top of the Croix-Rousse hill, and let yourself be guided to the rhythm of sumptuous tastings with interesting anecdotes. You will even be able to appreciate the special atmosphere of the district, a real village in the city, which is still full of memories of the fabulous period when the most beautiful silk fabrics were woven here.
Guests can begin by visiting the workshop of a renowned chocolate maker in Lyon and know about its secrets and methods. The chocolate makers will also be glad to share the techniques and intricacies of chocolate making. After this, you can learn about the history of the silk industry in Lyon while relishing the iconic praline brioche.
At the end of the tour, you can taste exotic cheese and charcuterie and your guide will accompany you through the beautiful farmers market and narrate interesting stories and explain why Lyon is considered the World's capital of gastronomy.
For persons having sweet tooth, a traditional sweet will be offered for a memorable experience.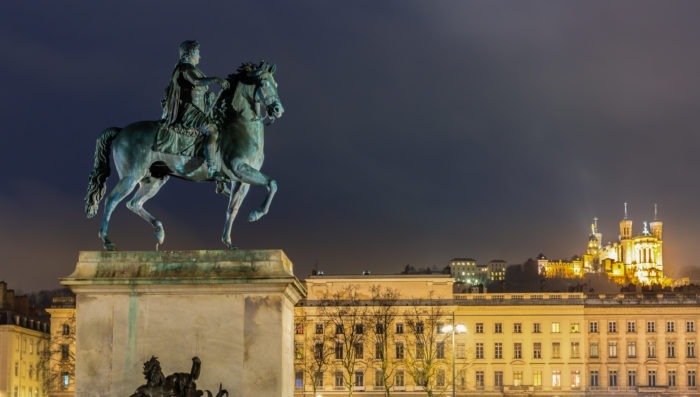 Day 3: Lyon
Private guided walking lunch tour
Lyon has been considered the French capital of gastronomy. From fine restaurants to the famous local bouchons, to street food, Lyon offers plenty of options for foodies. However, it is not easy to determine what to taste. With our local guide you will have an overview of Lyon gastronomy, and find a perfect place and the best thing to eat.
First, you will be offered several delicious starters which will awaken your appetite. An authentic Lyon sausage accompanied with potatoes will be served for lunch in a comfortable place.
Finally, you will be taken for a walk through the lanes and streets of Vieux Lyon and along the way get to taste sweet culinary treats.
Suggestion for the afternoon: Walks in Lyon at Tete d'Or Park, Banks of the river Rhône and River Sâone
The Parc de la Tête d'Or ("Park of the Golden Head") is a 290-acre urban park in Lyon, France.
It includes the Jardin botanique de Lyon as well as a lake where boating is permitted during the summer season. This park attracts a large number of visitors during the summer and it is a popular destination for joggers and cyclists.
There is a small free zoo in the middle of the park that houses giraffes, deer, reptiles, primates and other animals. A velodrome, boules court, mini-golf and equestrian facility are also available, as well as a mini-train.
The Berges du Rhône (Rhône Banks) or Quais du Rhône (Rhône Quays) is a series of parks, quays, streets and walking paths that run along the river Rhône in Lyon. The modern Berges du Rhône were built between 2005 and 2007, resulting in the development of 10 hectares of land on the Rhône's left and right banks, from Parc de la Tête d'Or to Parc de Gerland.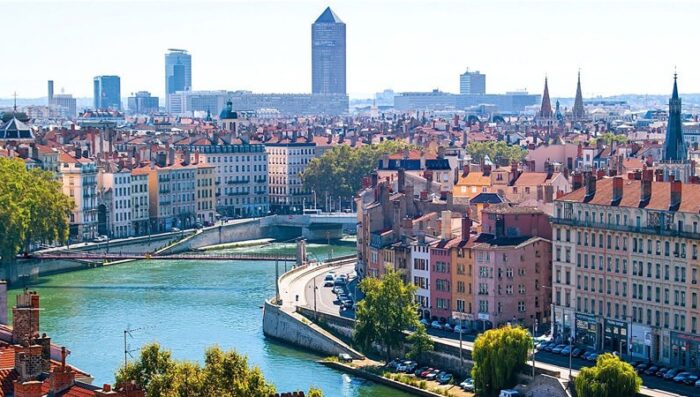 Day 4: Lyon - Aix-en-Provence
Luxury transfer from Lyon Hotel to Lyon Train Station
A chauffeur will meet you for a private transfer from Lyon Hotel to Lyon Train Station (Part – Dieu) in a luxury vehicle.
Direct Train from Lyon to Aix-en-Provence in First Class
Luxury transfer from Aix-en-Provence TGV Train Station to Aix-en-Provence
A chauffeur will meet you for a private transfer between the Aix-en-Provence TGV train station and Aix-en-Provence.
Welocme in Aix-en-Provence
Aix-en-Provence, the capital of Provence in the 15th century is surrounded by authentic Provencal houses, traditional French-style gardens, city squares bursting with flowers, ancient fountains, and shaded narrow streets.
The Cours Mirabeau is one of the most busiest and frequently visited places in the Provence region. Named after the Revolutionary hero the Comte de Mirabeau, this fountain-studded street is surrounded by Renaissance hotels, beautiful verdant trees, and elegant private mansions.
Stroll around the 17th and 18th-century houses, where there is plenty of authentic cafes, and labyrinthine boulevards. You can relax and smell the rich aroma of the coffee, listen to some upbeat techno music, while you spend your time in vibrant ambiance, and relish some of the typical Provencal delicacies.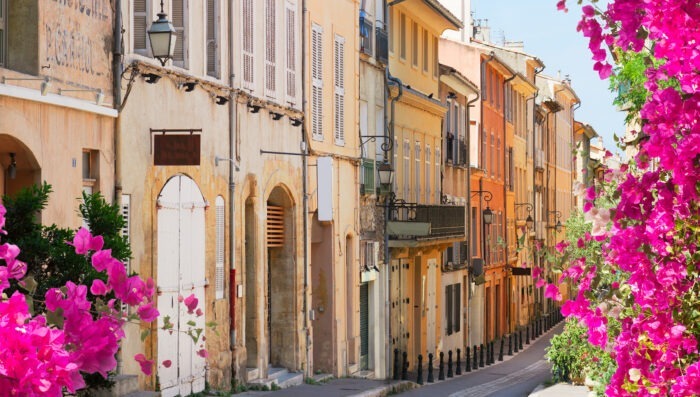 Restaurant Booking – L'incontournable – Lunch or dinner
Enjoy a delicious meal whilst discovering the endearing surroundings of the lively Aix-en-Provence. Excellent cuisine and delicious drinks accompany you while you relax and enjoy the environment.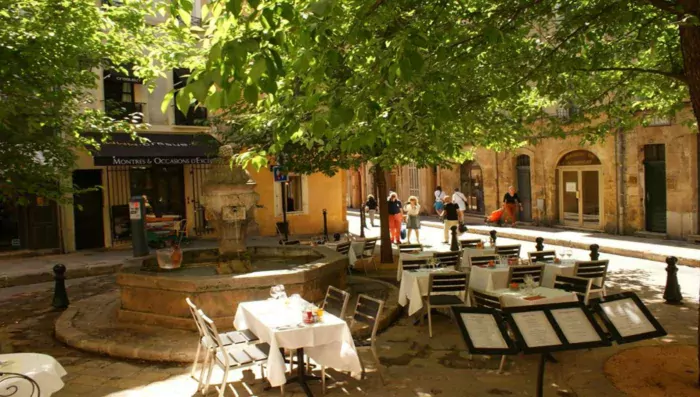 Day 5: Lauris - Seguret - Sault - Lourmarin - Aix-en-Provence
Driver at disposal for the day

Enjoy a custom-built private tour from your hotel with an English-speaking driver in a luxury vehicle.
Harvest Mornings – Experience the winemaking process
Grab a pair of boots and a pair of pruning clippers and get into the game of harvesting the delicious grapes. Pick a few rows of vines and bring them back to the cellar to discover how they are transformed into wine.
You can also taste the juices during fermentation which will be followed by lunch in the vineyards.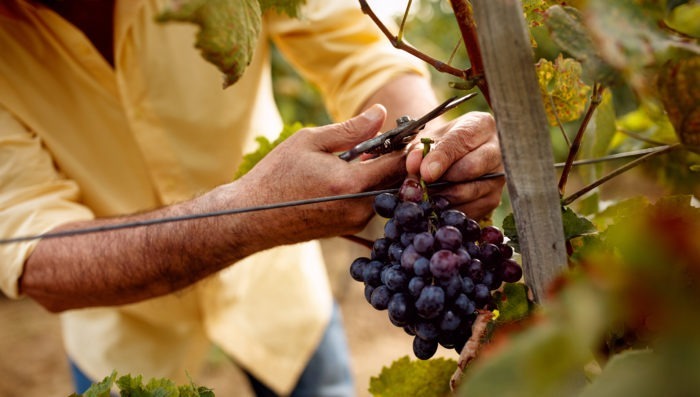 Perched Balcony Villages of the Luberon
You will discover some of the small villages of Provence, that are built from local stone. Some of the perched villages are Gordes, Lourmarin, Roussillon, Seguret, Les Beaux-de-Provence, Sault and Aurel.
The small village of Seguret is clinging to a hillside and overlooking a vine-filled plain. Here you will see the houses built into the old ramparts. You can stroll through the narrow stone streets, then begin your walk to the chapel at the top to take in the view of the surrounding plain and the hills of the Dentelles de Montmirail.
The village Sault is known as the Lavender capital of Vauclause and it is located in the heart of the Albion plateau. During the early summer season, you will witness the beautiful view of the lavender fields which will refresh your eyes and nose with its scent.
Lourmarin is recognized as one of the most beautiful villages in France. This village is all about art. In every step at this village, you will find an artist. There are varieties of art work that is made. Learn some art and take it as a souvenir. You can also visit the famous 15th century: The Chateau of Lourmarin.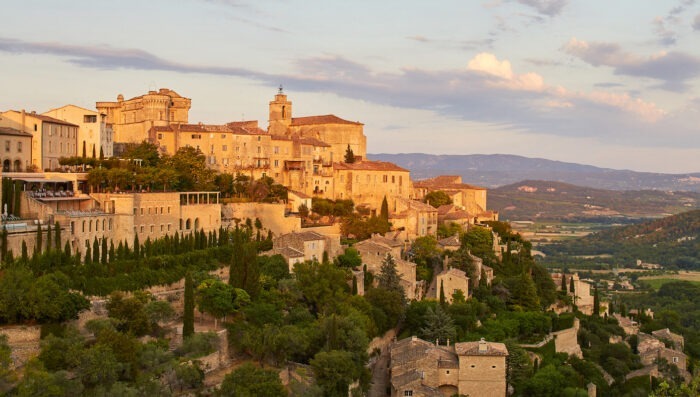 Day 6: Marseille - Cassis - La Ciotat - Bandol - Le Beausset - Aix-en-Provence
Private Gourmet luxury tour to Marseille and the East coast
With this tour, you can be sure you will get the best of Provence, experiencing its gourmet food and typical wine, surrounded by Marseille and the east coast.
Your driver-guide will pick you up at your hotel in the morning for a full day of sightseeing and experiences, in a luxury vehicle. First of all, you will discover the highlights of the second-largest city of France, but also its particularities that make this city so unique thanks to a vibrant cultural and food tour with your driver-guide. Enjoying Marseille from inside out and top to bottom. You will cross the Phocéenne town from the famous old harbor to the Notre-Dame de la Garde basilica, through the winding seaside road called the "corniche".
After enjoying the thriving Marseille, you will venture to the serene Cassis little town, which is on the way to La Ciotat. The road from Cassis to La Ciotat is taking you across beautiful landscapes. Once a very important shipyard in Europe, La Ciotat is now focusing on the yacht industry. You will have some free time to stroll along its little charming harbor.
After La Ciotat, you will reach the region of Bandol, famous for its vineyards, especially for the Rosé. You will have the opportunity to discover the backstages of an enchanting Domaine hidden in the hills, with a private wine tasting by a passionate winemaker. He will be happy to share with you – part of – its know-how and secrets to get this perfect balance and character from Provence … While tasting wine, you will enjoy a heartbreaking view of the coloured rocky massif of Sainte-Baume.
At the end of this well-rounded day, your driver-guide will drive you back to your hotel.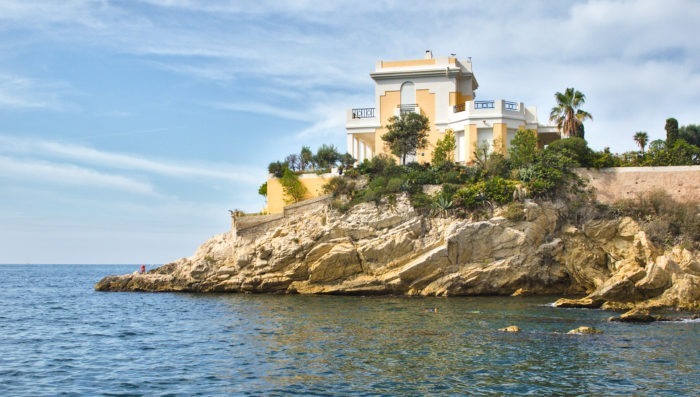 Day 7: Le Tholonet - Aix-en-Provence - Cannes - Grasse
Driver at disposal for the half-day

Enjoy a custom-built private tour from your hotel with an English-speaking driver in a luxury vehicle.
Private Initiation Workshop and Tasting (Visit & blind tasting)
During your visit to The Château Henri Bonnaud, the team offers introductory sessions to learn about wine-tasting methods and the varieties of our wines to see and know their heritage.
The visit will be followed by a blind tasting of Domaine's various wines to identify the various aromas of each wine.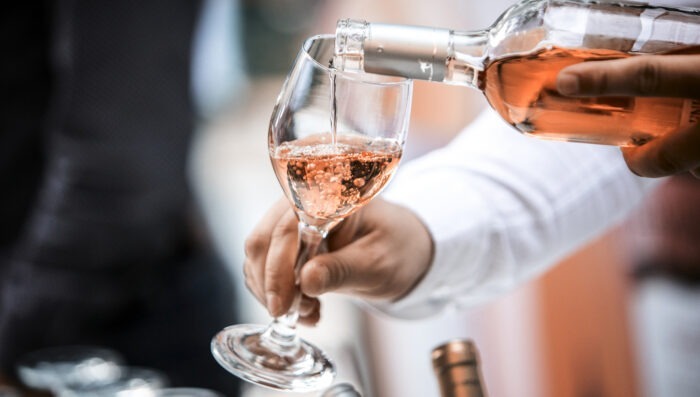 1st class train between Aix-en-Provence and Cannes
Luxury transfer from Cannes train station to your accommodation in Grasse
A chauffeur will meet you for a private transfer between the Cannes train station and Grasse
Restaurant booking at La Bastide Saint Antoine – Lunch or Dinner
The restaurant is located in the prestigious Provençal country house from the 17th century. The gastronomic restaurant welcomes you in a cozy atmosphere and offers a joyful culinary journey designed to be delicious, fresh, and boldly flavored. The chef boasts of preparation with seasonal produce and refined presentation. Apart from the exceptional dishes, it also offers a wide range of excellent vintage wines from different regions of France. Surrounded by trees and gardens, the terrace of the restaurant offers you a sense of freshness and calmness in your mind, where you can spend amazing time with your loved ones.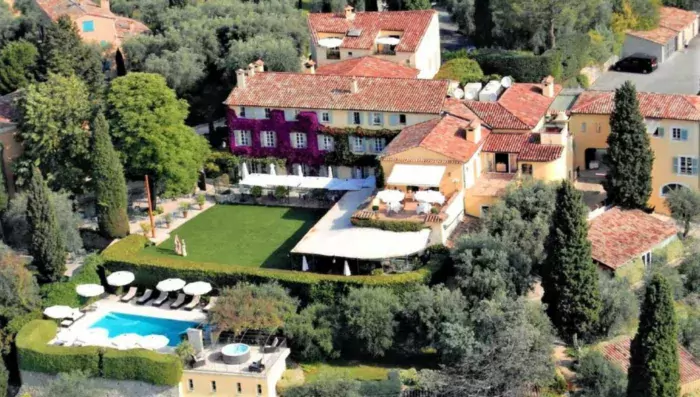 Day 8: Saint Tropez - Grasse
Saint Tropez (Gassin) luxury private driving tour
Your licensed driver-guide will pick you up at your hotel in a Luxury vehicle.
Embark from the port of Sainte Maxime for an arrival by the sea in Saint-Tropez, a colorful and unvexed village with an authentic soul filled with eloquent contrasts. It is also known as a mythical and trendy place for international and aristocratic individuals who wish to establish their businesses.
Through a lush-green setting, drive along the famous roads of Pampelonne to enjoy one of the most beautiful panoramic views of the Gulf of Saint-Tropez from the medieval village of Gassin. For a worthwhile experience, complete your "Tropezian day" with a moment of sharing and wine tasting at a nearby vineyard.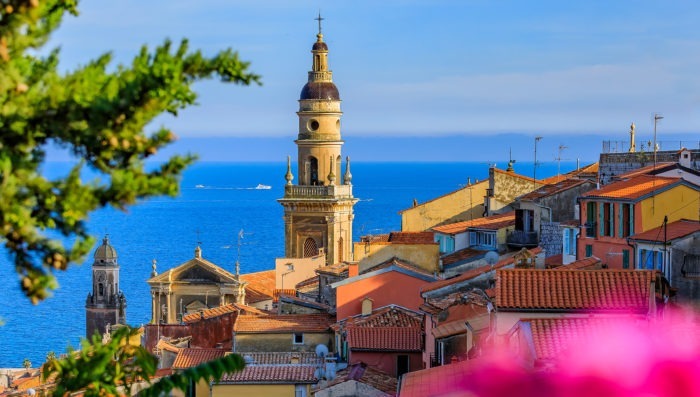 Day 9: Grasse
Driver at disposal for the day

A chauffeur will pick you up in a luxury vehicle from your accommodation and drive you around the French Riviera according to your program and then back to your hotel.
Private Perfume workshop in Nice

Enjoy the living patrimony by creating your own customized vial of perfume from one hundred essences present in the boutique. You will first attend the workshop provided by an expert perfumer and subsequently, with his help make one for your own and take it home.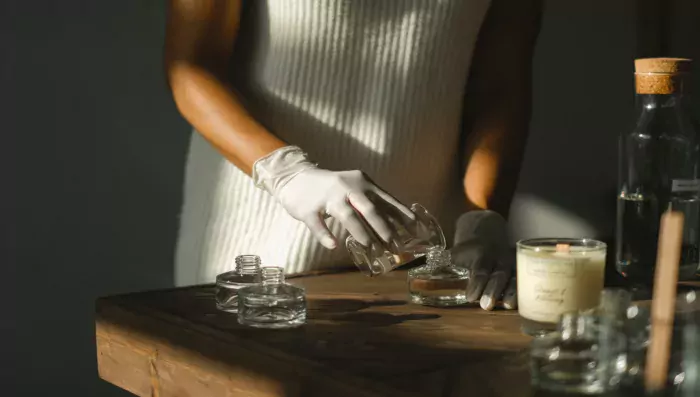 Restaurant Booking – La Rotonde – Breakfast, Lunch, and Dinner
You will be welcomed by this glamorous restaurant located in heart of Nice. Savor the delicious food throughout the year. You will also explore the children's menu with many varieties.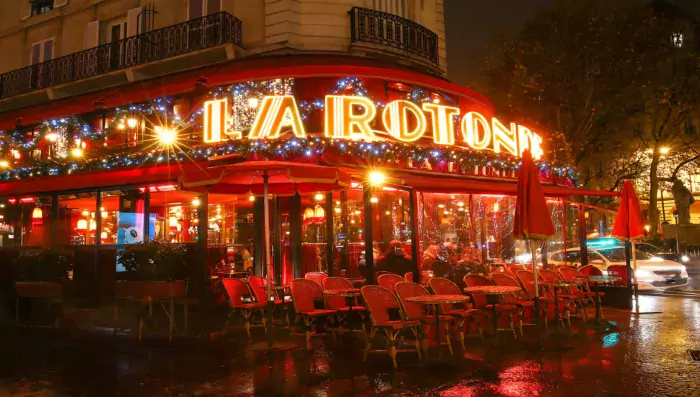 Afternoon suggestion: Visit Nice – The Pearl of the French Riviera
The elegant city of Nice is set against an impressive backdrop of soaring hills and the famous blue waters of the French Riviera. The "Place Rossetti" is at the city's heart, surrounded by brightly colored buildings, the cathedral, and a large fountain lending the square a unique flavor. Nice is a city for all seasons.
The Cours Saleya is the main street in the old town and hosts a daily flower and vegetable market (except Mondays). You can find top-notch seasonal produce here, and there is a good selection of other local souvenirs if you're eyeing some Marseille soap or lavender to take home with you.
Spend some time by the beautiful harbor, where the sun shines from the west in the evening. It's a popular restaurant area if you're looking for a special dinner by the water.
From the harbor, you can climb to the Colline du Château for great views of the city. Despite the name, there is no longer a castle on the hill, as it was destroyed in 1706. Now there is a beautiful park with views of the beach stretching along the Baie des Anges ("Angel Bay").
The beach might be Nice's most famous attraction. The famous "Promenade des Anglais" boardwalk follows the Mediterranean seafront for 3 miles (5 kilometers). It was built in the early 19th century when the English upper class began coming to the French Riviera to spend their winters in a mild climate. This gave the boardwalk its name, which translates to the "Walkway of the English."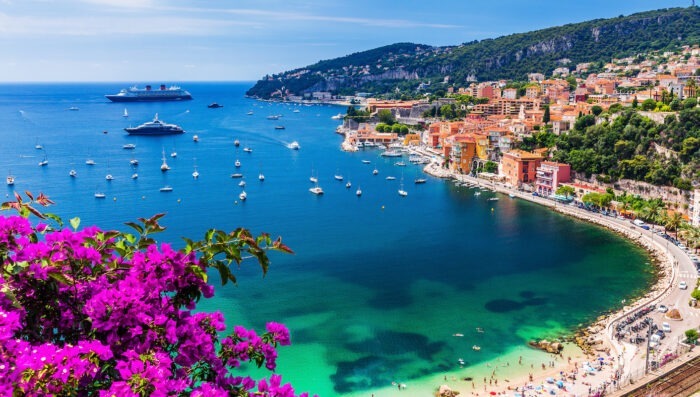 Day 10: Nice
Luxury transfer to the airport
Your chauffeur will pick you up at your accommodation in a luxury vehicle and drive you to the airport.
Your journey with us has come to an end. We hope to see you soon!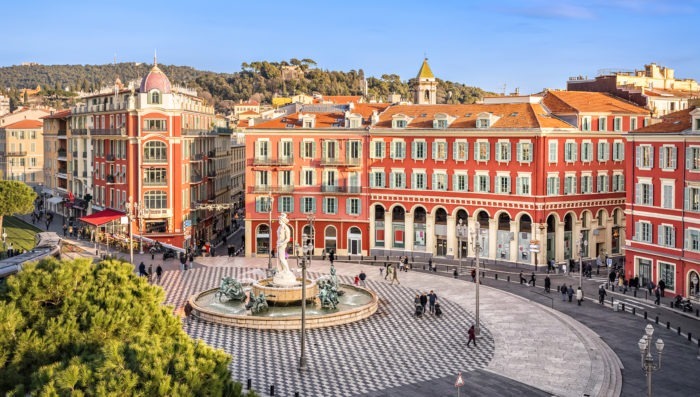 About This Tour:
Enjoy 24/7 English-spoken telephone assistance while traveling
This itinerary includes transport, activities, guides, accommodations with breakfasts, and other listed services
Price is in USD per person, assuming double occupancy. Note that prices and availability are subject to change.
Customize this itinerary:
Every French Side Travel trip is custom-built for your unique needs and interests. Above is an example of what's possible. If this isn't exactly what you're looking for, contact us today. Put together your dream trip with our travel experts. Handpick the accommodations, guides, activities, and meals that are right for you.
When you book with French Side Travel, you're getting a trip that's as unique as you are. 
Our Favorite Hotels in Southern France
Our Product Lines
Excellence
VIP Unique Experiences | Concierge Services | Private Tours (driver + licensed guide) | Chauffeur Services (luxury vehicles) | Top Licensed Guides | VIP Meet & Greet | Jet, Helicopter & Yachting | Fine Dining | Luxury 5* Accommodation (palace hotels, exclusive villa rentals) | 24/7 On-Site Assistance.
Luxury
Unique Experiences | Private Transportation (luxury vehicles) | Private Tours | Top Licensed Guides | Meet & Greet | Fine Dining | Luxury 5* Accommodation (hotels, villa rentals) | 24/7 On-Site Assistance.
Premium
Unique Experiences | Private Transportation | Private Tours | Self-drive | Top Licensed Guides | Authentic & Boutique 4* Accommodation (hotels, apartment rentals) | 24/7 On-Site Assistance.