Add three nights to your trip to explore Champagne
from $1,299 pp
This three-night add-on in Champagne is magic. It combines perfectly with a trip to Paris. Stay in a château hotel between Reims and
É
pernay. Spend a day on a private chauffeured outing exploring the region and Hautvillers. The following day cruise on the Marne River and take in the vineyards and Champagne houses. This tour includes multiple tastings and winery visits.
Day by Day
Day 1: Arrive in Champagne (Reims - Rilly-la-Montagne)
Private transfer to your accommodation
A private driver will meet you at the train station for a transfer to your accommodation.
Night and breakfast at a château hotel between Reims and Épernay
Day 2: Reims
Full-day private driving tour of the Champagne region in a luxury vehicle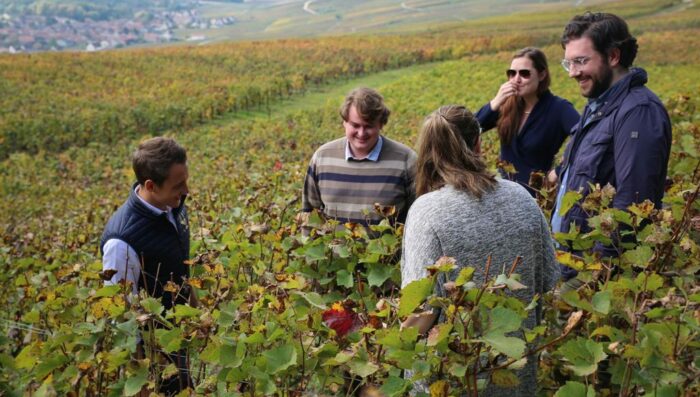 Visit Champagne with a private driver guide. The day starts with a pickup from your hotel. Immerse yourself in the region with a drive through the region's scenic roads and stop in its notable villages. Dom Pierre Pérignon, yes, that Dom Pérignon, is buried in a church in the charming town of Hautvillers. The 17th-century monk is the legendary figure who introduced new techniques to Champagne winemaking, helping to make it the product we know and love today.
Visit a family-run Premier Cru boutique winery to learn about how bubbly is made. Enjoy tastings of their champagnes before a drive down Épernay's picturesque Avenue De Champagne. It's home to some of the region's prestigious Champagne houses.
Next, uncover the secrets behind the signature taste of Champagne's largest producer, Moët & Chandon. Enjoy a tasting in a private room at the house.
The day ends with a visit to a small family grower (Grand Cru area) for a comparative tasting.
Day 3: Épernay
Private transfer to Épernay
A private driver will pick you up in Reims for a transfer to Épernay.
Private Champagne cruise on the Marne river
Sipping Champagne and cruising in a lovely wooden boat from the '20s is the best way to visit Champagne. 
Your local skipper navigates where the Marne River meets France's most celebrated wine. This tour is a relaxing way to spend an afternoon while taking in the vineyards and area's UNESCO World Heritage sites from a different angle. 
While cruising, enjoy a bottle of Champagne. Stop at a Premier Cru small family grower visit to learn about the drink's production from the experts who make it.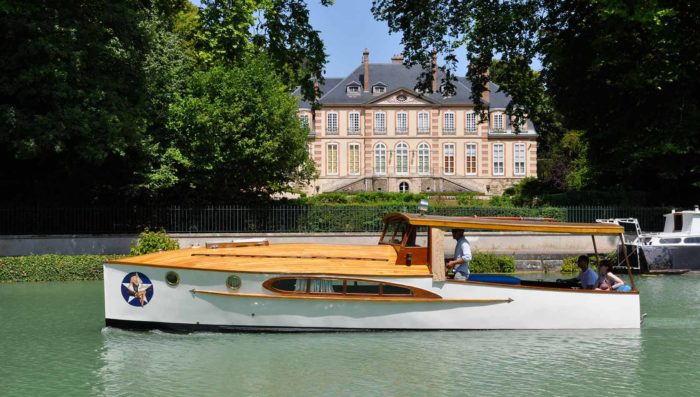 Private transfer from Épernay to Reims
A private driver will meet you for a private transfer between Épernay and the Champagne Ardenne or Reims Centre train station.
Day 4: Departure
Private Transfer
A chauffeur will meet you for a private transfer between your accommodation in Reims and the train station in Champagne Ardenne or Reims Centre.
About This Trip:
Enjoy 24/7 English-spoken telephone assistance while traveling
This itinerary includes transport, activities, guides, accommodations with breakfasts, and other listed services
Price is in USD per person, assuming double occupancy. Note that prices and availability are subject to change.
Customize this itinerary:
Every French Side Travel trip is custom-built for your unique needs and interests. Above is an example of what's possible. If this isn't exactly what you're looking for, contact us today. Put together your dream trip with our travel experts. Handpick the accommodations, guides, activities, and meals that are right for you.
When you book with French Side Travel, you're getting a trip that's as unique as you are.