Adventurous 5-Day Trip: Bordeaux & Dordogne Exploration
Premium | From $3,099 pp
Explore some of the best of Bordeaux and the Dordogne area! Take yourself on a memorable journey involving various wine tastings, private tours and even a fabulous dinner cruise. Be adventurous and paraglide over the Dune du Pyla. Enjoy this 5-day trip as you uncover fabulous hidden gems, historic sites and secrets and some well suggested stops along the way!
Day by Day
Day 1: Bordeaux
Pick Up Rental Car in Bordeaux
At your arrival, a rental car will be at your disposal for the length of your stay. Thus, you can move freely and comfortably. On the day of departure, you will drop off the vehicle at the same place.
Private Guided Tour of Street Art in the Chartrons 
Come and discover one of the most picturesque areas of Bordeaux in a different light, thanks to a variety of Street artists. Follow your guide from the Garonne riverside straight to the heart of the Chartrons to understand how this unmissable district of the city has become a popular hub for Bordelais and street artists alike.
Former wine-trading quarter coveted for its proximity with the quays of Bordeaux's port, the Chartrons started to develop north of the city-centre from the 17th century. This renowned faubourg, initially distinct from Bordeaux, became increasingly prosperous, often attracting a foreign population with a very different identity than the city's inhabitants. So, it's not actually that surprising that various street artists, whose expression of art is somewhat non-standard, seized the walls of the Chartrons, a district full of charm, stories to tell and surfaces to paint.
From the quays of the Garonne to the antique dealers of Rue Notre Dame, whilst passing by the old wine storehouses, you will observe the work of renowned artists such as Clet, A-MO, Mr Poulet and Alber. This artistic exploration of the Chartrons, sprinkled with history and anecdotes is the perfect way to (re)discover this charming area in a fun and original manner.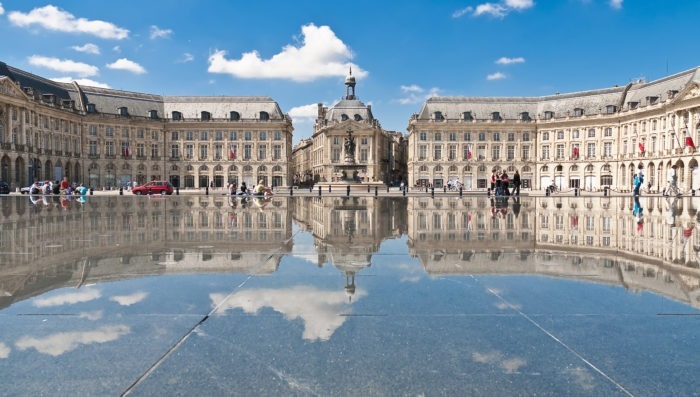 Garonne River Dinner Cruise
Discover Bordeaux's beautiful UNESCO-recognized waterfront and architecture while enjoying dinner aboard the restaurant boat, Sicambre.
The menu is inspired by traditional southwestern French cuisine. It is prepared onboard using local, seasonal ingredients. Explore the terroir of this region, reputed as perhaps the best corner of France for foodies.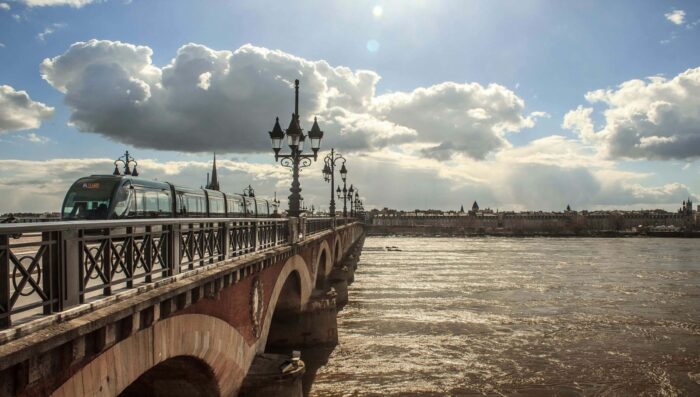 Day 2: Arcachon
Enjoy the Atlantic coast near Arcachon
Oyster Picking in Bassin d'Arcachon with a Local Producer
Enjoy a warm and original reception from an actual grower and a sensory exploration of a wonderful universe, the oyster beds, farming methods and "au naturel" oyster tasting.
The oyster farmer will welcome you about 3 hours before low tide starts. After a peaceful boat ride you will reach the farm where he will show you how the oysters are bred. You will then have the opportunity to bring back to shore a few oysters for an exciting tasting experience along with the farmer.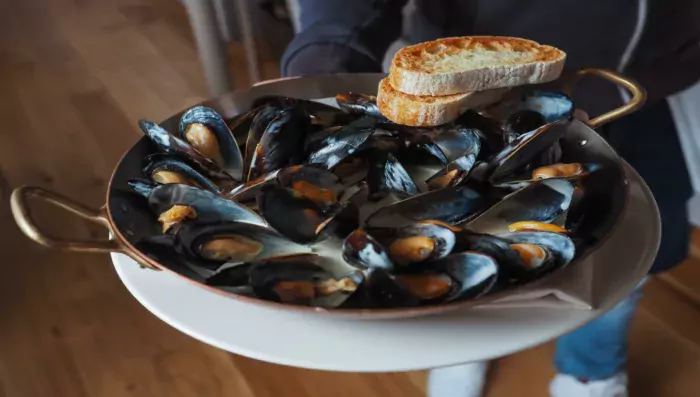 An Unforgettable Paragliding Ride above The Dune du Pyla
During this flight, you will have the opportunity to fly over the Dune du Pyla, to take the controls of the paraglider and even to feel the effect of the amazing movements made by your instructor.
Once in the air, your face will light up with a wide smile and you will only want to come back down to Earth!
The flight will be adapted according to your feelings of the moment. It is quite possible to make only a quiet ride for the most contemplative, a flight entirely centered on the learning of the piloting for the most curious, or an eventful ride from the beginning to the end for the most daring!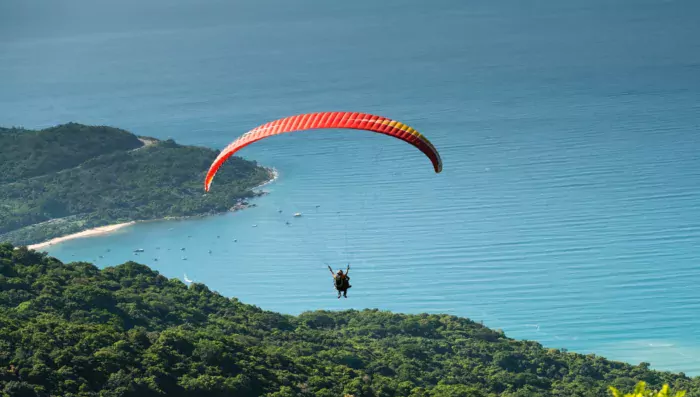 Day 3: Bergerac- Les Eyzies
Make your way east to the Dordogne region

Private Visit and Wine Tasting at Couvent des Jacobins (Saint Emilion)

During this visit, you will get to enjoy and savor an intimate and comparative wine tasting featuring vintage and freshly prepared wines. In a tuk-tuk, a wine expert will accompany you on a private guided tour in the midst of the vineyards where you can interact and learn about different types of wine in detail.
You will also get a chance to taste rare and vintage drinks of ancient times in the monolithic cellars. The exclusive and cozy tasting and the subtle comparison between the vintage and freshly prepared wine will also be discussed.
Suggestion: Exploring Bergerac
Bergerac is Dordogne's largest wine appellation. This area is home to more than a dozen Appellation d'Origine Contrôlées (AOCs), covering red, white, and rosé variations. The most famous is the white Monbazillac and the deep red Montravel. You can learn all about the region's fine wines at the Maison des Vins.
The charming city of Bergerac is worth exploring. The Notre Dame and Saint-Jacques Churches are among its highlights. The historic district is characterized by half-timbered houses. The Place Pélissière is a wonderful spot for lunch or a drink. The Musée du Tabac is a curious stop that explores tabacco's cultural, sociological, and historical impact. It is housed in a 17th-century château.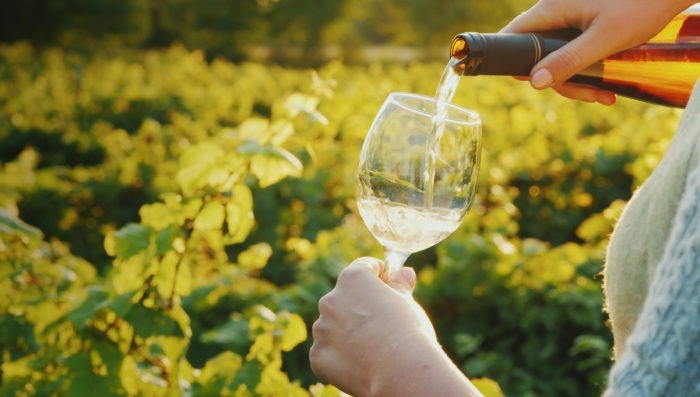 Day 4: Sarlat - Montignac - Vezac
Suggestion: Explore Périgord Noir
It is impossible to run out of things to see here with its famous castles and villages set in spectacular locations. Sarlat-la-Canéda was the medieval capital of Dordogne and is one of France's loveliest towns.
Three of the villages here are classified among France's most beautiful. The setting along the river, ancient village streets, and castle make Beynac-et-Cazenac a real highlight. La Roque-Gageac is a delight with its ancient riverside stone houses. The hilltop village Domme offers fabulous views of Dordogne.
The Château de Montfort is a fairy-tale castle just a few kilometers from Sarlat. With its close attention to historical detail, the Château de Beynac makes for another worthwhile visit. Château de Castelnaud is both a medieval castle and an extensive museum of medieval warfare. It's a favorite for kids! The nearby 15th-century Château des Milandes is a charming visit too. It is well-known because Josephine Baker made it her home in the 1940s.
One-Hour shared guided small group tour of the Lascaux Caves
In a well-known story, the Lascaux caves were discovered in 1940 by a group of teenagers who were searching for their dog. After the end of the second world war the caves were opened to the public, to great acclaim, but then were closed in 1963 because the paintings were being damaged by the breath of thousands of visitors.
The cave paintings at Lascaux are mostly pictures of large animals. There are also some carvings of animals to be seen, and a few images of people, most notably in a sequence that seems to represent a bison hunt. In total there are more than 1000 images in the cave system, and their vibrancy and color make them the prehistoric equivalent of the Sistine Chapel – except they were painted in almost complete darkness!
A copy of the caves was created nearby so that visitors to Lascaux could still appreciate the caves. Known as Lascaux II, the 'reproduction' caves are a copy of most of the prehistoric paintings contained in the original Lascaux caves, 200 meters away. As far as possible the same materials – natural pigments, etc – and techniques have been used for the copies as for the originals.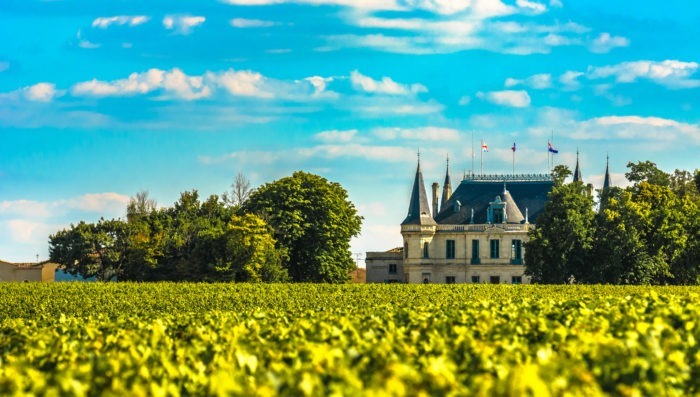 Day 5: Monbazillac
Make your way back to Bordeaux
Self-guided visit to the Chateau de Monbazillac
The castle itself is a listed historical monument and dates from the 16th century. It is in an early Renaissance style and is in an attractive wooded setting with far-reaching views across the region.
On visiting the Chateau de Monbazillac, you will have three floors to explore. Whilst the chateau was built as a defensive chateau with towers, a moat, arrow slits, and battlements, it incorporates the early Renaissance styles of architecture with large windows. The rooms, therefore are lovely light, and airy rooms.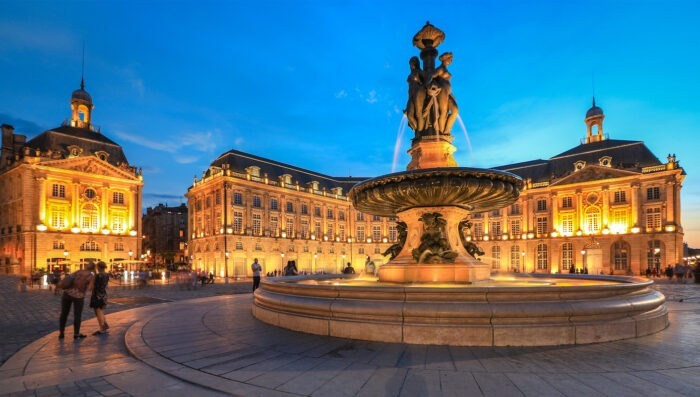 About this Trip
Enjoy 24/7 English-spoken telephone assistance while traveling
This itinerary includes transport, activities, guides, accommodations with breakfasts, and other listed services
Price is in USD per person, assuming double occupancy. Note that prices and availability are subject to change.
Customize this itinerary:
Every French Side Travel trip is custom-built for your unique needs and interests. Above is an example of what's possible. If this isn't exactly what you're looking for, contact us today. Put together your dream trip with our travel experts. Handpick the accommodations, guides, activities, and meals that are right for you.
When you book with French Side Travel, you're getting a trip that's as unique as you are. 

Our Favorite Hotels in Bordeaux
La Maison Bord'eaux Hotel
Our Product Lines
Excellence
VIP Unique Experiences | Concierge Services | Private Tours (driver + licensed guide) | Chauffeur Services (luxury vehicles) | Top Licensed Guides | VIP Meet & Greet | Jet, Helicopter & Yachting | Fine Dining | Luxury 5* Accommodation (palace hotels, exclusive villa rentals) | 24/7 On-Site Assistance.
Luxury
Unique Experiences | Private Transportation (luxury vehicles) | Private Tours | Top Licensed Guides | Meet & Greet | Fine Dining | Luxury 5* Accommodation (hotels, villa rentals) | 24/7 On-Site Assistance.
Premium
Unique Experiences | Private Transportation | Private Tours | Self-drive | Top Licensed Guides | Authentic & Boutique 4* Accommodation (hotels, apartment rentals) | 24/7 On-Site Assistance.