A Car Opens Up Outdoor Possibilities in Bordeaux and Dordogne
Liberty | From $2,799 pp
A self-drive trip is a fantastic way to explore what makes the area around Bordeaux so special. Spend a couple of nights in town before heading out to the countryside. This suggested itinerary takes you to sample Saint-Émilion grand crus and invites you to explore the region's cuisine with a cooking class. It finishes with three nights in the incomparable Arcachon. It's an outdoor paradise with the towering Dune du Pilat, Arcachon Bay, and the Gascogne Regional Nature Park.
Day by Day
Day 1: Talence
Pick Up Your Rental Car
Upon your arrival, a rental car will be at your disposal for the length of your stay. Thus, you can move freely and comfortably. On the day of departure, you will drop off the vehicle.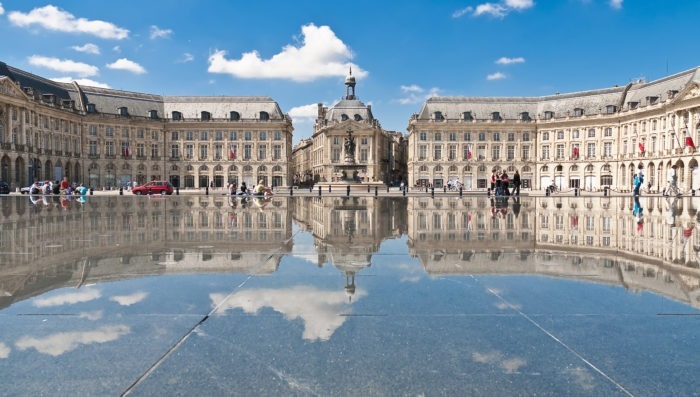 Day 2: Bordeaux
Bordeaux Private Market Tour, Cooking Class, and Lunch
This is a guided gourmet experience with a chef. Start with a walk around Bordeaux to take in its market. A cooking class and lunch follow. With a chef you'll learn French cooking techniques and use outstanding local products to prepare a starter, a main course, and dessert.
Bordeaux Aperitif Cruise
Enjoy views of Bordeaux's wide quays and 18th-century façades from the magical Gironde river. Cruise while enjoying charcuterie, amuse-bouches, local specialties with a glass of wine! Pass under the Jacques Chaban Delmas lift and the Pont d'Aquitaine bridge before turning around at the village of Lormont.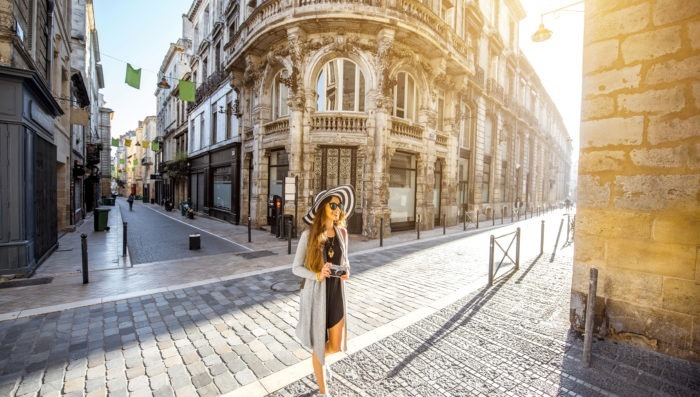 Day 3: Talence - Arcachon- Lège Cap Ferret
Suggestion: Visit Arcachon
The tranquil Arcachon Bay emerged as a luxury retreat for Bordeaux's rich in the 19th century. Most foreigners never make it, but that's a mistake. The elegant belle epoque villas, rejuvenating spas, and expansive golden sandy beaches make it a favorite of the French. The largest sand dune in Europe, the Dune de Pilat, is an impressive site with even better views from the top. 
The main attractions in Arcachon are the miles of sandy beaches, the vibrant town center and its markets, and the architecture of the ville d'hiver that boasts rows of belle epoque mansions. There's an eccentric mix of neoclassical, neo-gothic, colonial, and Swiss chalet styles. In the 19th century, this winter town competed with Alpine retreats as a sanatorium for tuberculosis sufferers. 
Arcachon's beaches are on Arcachon Bay, sheltering them from violent Atlantic waves. This makes it a wonderful area for families with children. Head south towards Biscarrosse for waves, surfing, and body-boarding. 
The seafood restaurants in Arcachon are of course particularly popular from classic bistro fare like moules frites (mussels and fries) along the beach to fine dining restaurants a few blocks into town. Foodies would be remiss to not try the oysters.
This is a great area for cycling. Rent a bike to take advantage of the 18-mile trail to Biscarrosse that passes by beaches and seaside towns. Behind the beaches is the Landes des Gascogne Regional Natural Park, an expansive pine tree forest and wetland area.
Visit and Oyster Tasting on the Deck in an Authentic Oyster Farm in Cap Ferret.  
Enjoy a warm and original welcome from the actual grower and  with a sensory exploration of a wonderful universe. You'll see the oyster beds, discover the farming methods, and have an au naturel oyster tasting on the deck. 
This authentic oyster farming setting in the listed village of Piraillan has an outstanding location opposite bird island with a superb view of the Pyla Dune.
Visit the Land production site with a presentation of the Arcachon bay, oyster biology, and farming.  For those who want to "get the drift" of the profession and experience the cycle of a tide there's transport on a safe barge.
Taste a dozen oysters on the deck or in the farmer's shack, or on the waterfront with wine, lemon, bread, and butter. You can also follow a local custom and include some paté. Depending on supply, you can also add bulot, shrimp, and clams. This experience can even be enjoyed in the winter in one of the heated shacks in the bay. Come and discover the "tavern" ambiance: enjoy a glass of wine, the constant buzz of life, and the produce fresh from the oyster beds, all in an enchanting atmosphere.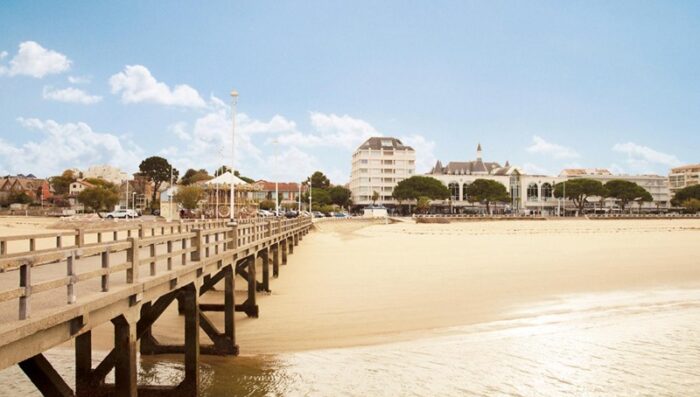 Day 4: Bordeaux
Guided Morning Bike Tour of Bordeaux 
Enjoy a guided tour of Bordeaux by bike. Follow your guide through the historic downtown Bordeaux. Ride along the 18th-century quays, taking in the city's most iconic sights. Bikes are an ideal way to explore the city, which is mostly closed to traffic.
Pass by the Chartrons neighborhood where wine barrels were stocked. Ride through the stunning Place de la Bourse, cross the bridges, and admire the 18th-century façades. This is just a taste of what you'll see on this gentle 6-mile (10 km) ride. Find out for yourself why Bordeaux is one of France's most attractive cities.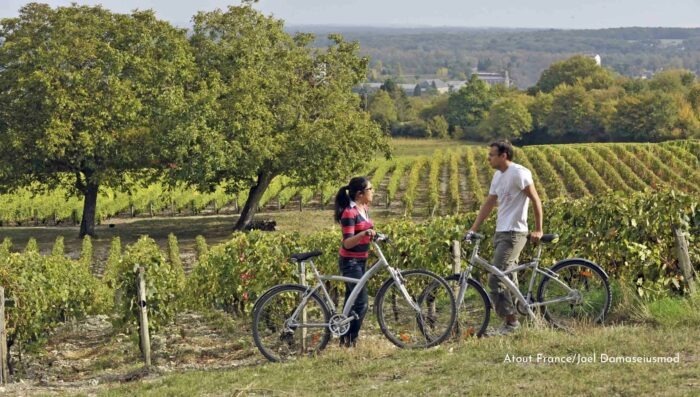 Day 5: Saint Émilion- Bergerac
Visit and Tasting at Château Guadet (Saint-Émilion Grand Cru Classé)
This tour and tasting of Château Guadet are led by the owner, and the vineyard has earned the prestigious Saint-Émilion Grand Cru classé label. The vast limestone cellars were dug in the 17th and 18th centuries in the heart of the Saint-Émilion. At a constant temperature of 55°F (13°C), they offer optimal conditions for storing wine
Entrance Ticket to Château de Monbazillac
The castle itself is a listed historical monument and dates from the 16th century. It is in an early Renaissance style and is in an attractive wooded setting with far-reaching views across the region.
While visiting the Château de Monbazillac there are three floors to explore. The chateau was built as a defensive château with towers, a moat, arrow slits, and battlements, but it also incorporates the early Renaissance styles of architecture with large windows. The rooms, therefore, are lovely light and airy rooms.
Suggestion: Explore Bergerac
Bergerac is Dordogne's largest wine appellation. This area is home to more than a dozen Appellation d'Origine Contrôlées (AOCs), covering red, white, and rosé variations. The most famous is the white Monbazillac and the deep red Montravel. You can learn all about the region's fine wines at the Maison des Vins.
The charming city of Bergerac is worth exploring. The Notre-Dame and Saint-Jacques Churches are among its highlights. The historic district is characterized by half-timbered houses. The Place Pélissière is a wonderful spot for lunch or a drink. The Musée du Tabac is a curious stop that explores tobacco's cultural, sociological, and historical impact and is housed in a 17th-century château.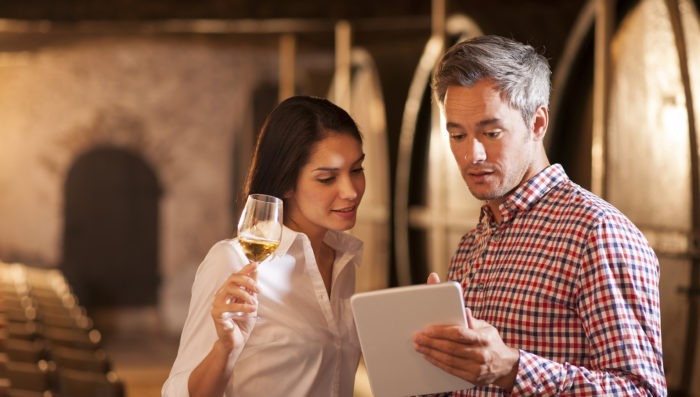 Day 6: Sarlat- Montignac
Suggestion: Visit Périgord Noir
Get out in your rental car to visit Perigord Noir. It is impossible to run out of things to see here with its famous castles and villages set in spectacular locations. Sarlat-la-Canéda was the medieval capital of Dordogne and is one of France's loveliest towns.
Three of the villages here are classified among France's most beautiful. The setting along the river, ancient village streets, and castle make Beynac-et-Cazenac a real highlight. La Roque-Gageac is a delight with its ancient riverside stone houses. The hilltop village Domme offers fabulous views of Dordogne.
The Château de Montfort is a fairy-tale castle just a few kilometers from Sarlat. With its close attention to historical detail, the Château de Beynac makes for another worthwhile visit. Château de Castelnaud is both a medieval castle and an extensive museum of medieval warfare. It's a favorite for kids! The nearby 15th-century Château des Milandes is a charming visit too. It is well-known because Josephine Baker made it her home in the 1940s.
One-Hour Small Guided Group Tour of the Lascaux Caves
The Lascaux caves are home to hundreds of prehistoric animal paintings dating back more than 17,000 years. They were discovered in 1940 by a group of teenagers looking for their dogs. When one considers that prehistoric man created them in almost complete darkness they become even more impressive.
A copy of the caves was created to preserve the originals and make the paintings more accessible. Lascaux II is a reproduction of most of the prehistoric paintings created using the same techniques as the originals. The effect and vibrant colors are stunning.
Dinner in a Traditional Farmhouse Inn
Charlotte welcomes you to the rural Brusquand farm. It's been in the family for four generations: it was founded by her great-grandmother Marie, taken over by her grandmother Ginette, and then by her mother Isabelle, before her.  
They raise geese and ducks and make fresh gizzards, foie gras, magrets, confits, preserves, and more. You won't find a better place to taste Périgord specialties than here!
Enjoy a three-course meal featuring traditional cooking with their fine goose and duck products. These may include whole foie gras, pates, grillons, confit, duck breast, and gizzards.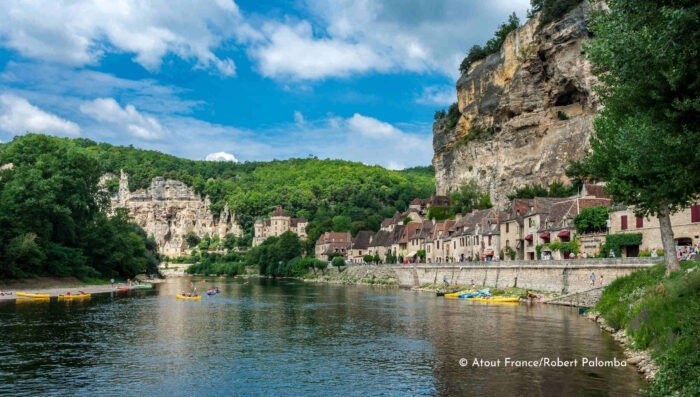 Day 7: Pomerol
Make your way back to Bordeaux
Private Visit and Tasting at Château Clinet – Pomerol 
This is an exclusive visit and tasting at Château Clinet. The château makes up one of the most prestigious producers in the famed Pomerol appellation and is responsible for some of the world's greatest merlots. Tour the vineyard and cellars and learn about Pomerol wines from the experts. Taste the 2013 vintages of Château Clinet, Fleur de Clinet, and Ronan by Clinet. (One bottle of each vintage is presented).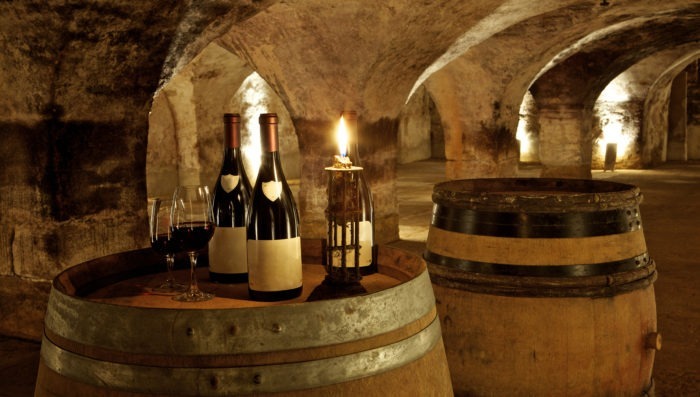 Day 8: Bordeaux
Drop Off Rental Car Before Departure
It's time to say goodbye! Drive to Bordeaux airport and return your rental vehicle prior to boarding your onward flight.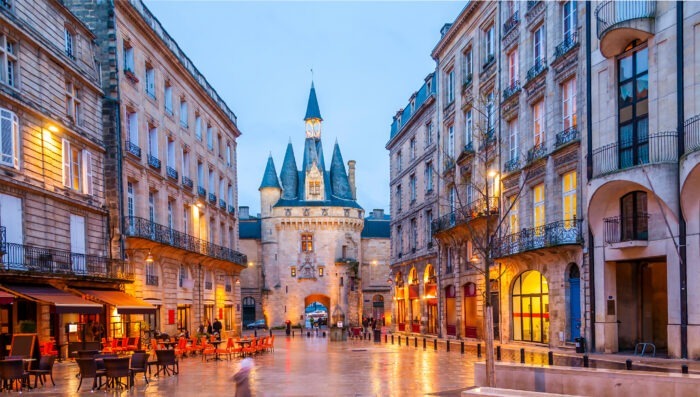 About this Trip
Enjoy 24/7 English-spoken telephone assistance while traveling
This itinerary includes transport, activities, guides, accommodations with breakfasts, and other listed services
Price is in USD per person, assuming double occupancy. Note that prices and availability are subject to change.
Customize this itinerary:
Every French Side Travel trip is custom-built for your unique needs and interests. Above is an example of what's possible. If this isn't exactly what you're looking for, contact us today. Put together your dream trip with our travel experts. Handpick the accommodations, guides, activities, and meals that are right for you.
When you book with French Side Travel, you're getting a trip that's as unique as you are.