Normandy's Most Important Sites
from $2,399 pp
Spend a few days exploring the beautiful Normandy by train. This relaxing trip is a perfect mix of sightseeing and exploring, and great for families! Experience the wonderful sites with a private guide. Explore the authentic Pays d'Auge rolling hills and artisan food producers. The beautiful villages on the Côte Fleurie (the Flowery Coast) will inspire you just as they did for the impressionist painters a century ago. See the D-Day sites including the beaches, American Cemetery, and Airborne Museum. The trip saves the best for last culminating with a stay at the stupendous Mont-Saint-Michel.
Day by Day
Day 1: Paris - Honfleur
Private transfer to the railway station
A private driver will pick you up at the airport and drive you safely to the railway station
Train from Paris – Deauville (1st class)
Private transfer from Honfleur to Deauville train station
A private driver will pick you up in Honfleur and drive you safely to Deauville train station.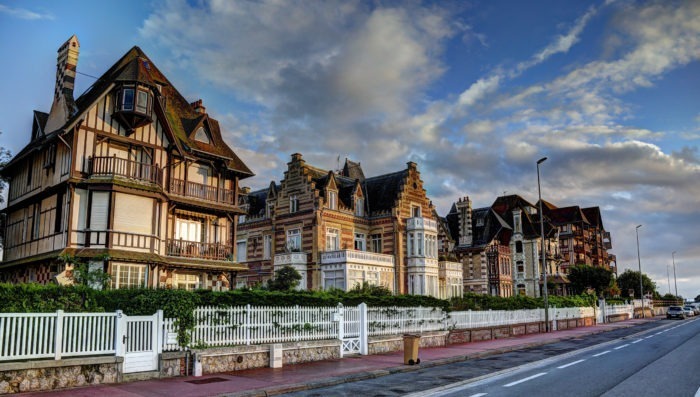 Day 2: Honfleur - Pays d'Auge
Private full-day tour to Honfleur and Pays d'Auge

Leaving your hotel, this full-day private tour in a minivan (maximum 8 persons) with a driver-guide, will show you the 'Pays d'Auge', one of the most traditional regions in Normandy. During the journey, you will also stop for a tasting of cider and cheese.
The excursion will start along the estuary of the Seine and the Côte de Grace, who's beautiful scenery inspired a generation of Impressionist painters.
You will head towards the Côte Fleurie and its pretty fishing villages. The famous seaside resorts of Trouville and Deauville boast long, beautiful sandy beach, racecourses, golf courses, casinos, galleries and of course the emblematic Planches de Deauville boardwalk
Next continue inland on winding roads, lined with hills covered with apple trees, horse farms, manors, and farm buildings, with stops at Beuvron-en-Auge, on the Cider Road, an authentic village with its 17th and 18th manors and half-timbered houses.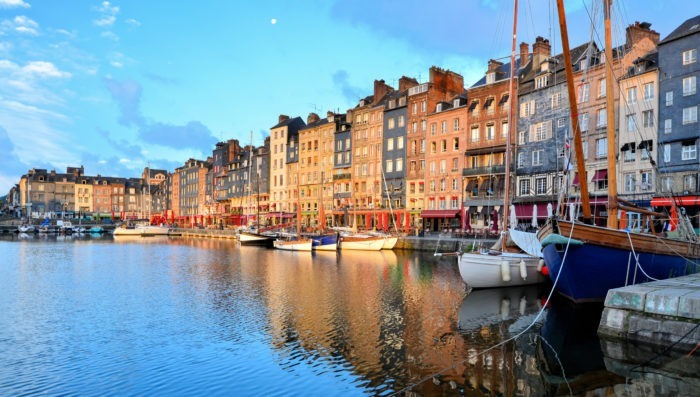 Day 3: Bayeux - WWII Highlights
Full-day private guided tour of the beaches of the D-Day landing (American sector)
Spend a full day with a private driver-guide. Retrace the steps of British and American soldiers at Normandy's most significant World War II sites.
Stops can include:
The Gold, Omaha, and Utah landing beaches that hosted one of WWII's defining moments on the morning of June 6th, 1944.
The Arromanches Mulberry Harbor, also known as Port Wilson. Shortly after the landing beach sites were secured the United Kingdom installed two massive temporary harbors, here and at Omaha Beach, assembled in Britain and towed across the English Channel. The one at Omaha Beach was destroyed fewer than two weeks later, but the Mulberry Harbor was essential to the war effort. Over the following 10 months, 2.5 million soldiers, 500,000 vehicles, and 4 million tons of supplies came through here.
The Longues-Sur-Mer German Battery. Built-in 1943, this is the sole German artillery battery still intact today in Normandy. The battery sat atop a 200-foot (60-meter) cliff between Gold and Omaha beaches. The site impresses when seen in person. You'll understand the strategic importance of the site
The Normandy American Cemetery is the resting place of 9,387 American soldiers who fought to liberate Normandy. The Walls of the Missing list an additional 1,557 names.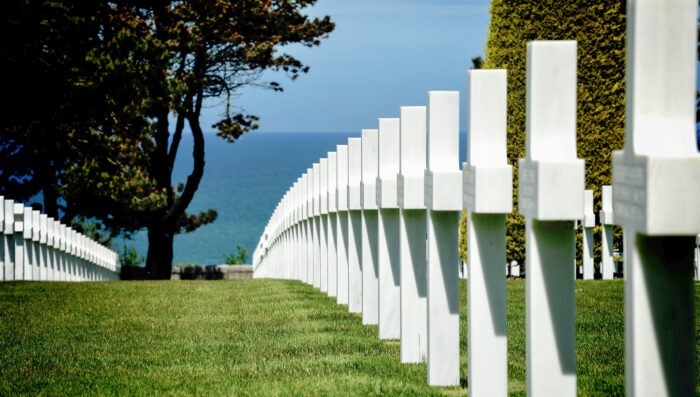 La Pointe du Hoc: This is the site of one of the most dramatic stories of the Normandy Landings where Lieutenant Colonel Rudder lead 200 men from the 2nd Ranger Battalion up a 100-foot cliff to destroy a gun battery located between Utah and Omaha beaches. Upon reaching the top they discovered that the guns had already been removed, but fought back counter-attacks for two days until reinforcements arrived.
Sainte-Mère-Église: This small town was one of the first ones to be liberated by American paratroopers, who sustained heavy casualties. Paratrooper John Steele famously got caught on the spire of the town church for hours. He was taken as a prisoner of war before escaping from the Germans four days later.
Airborne Museum: Learn about the battle in Sainte-Mère-Église and the major role played by the paratroopers and glider troops in Operation Overlord.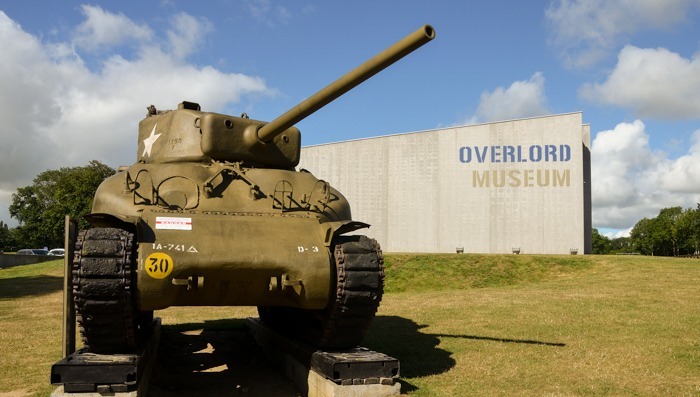 Day 4: Mont-Saint-Michel
Private full-day guided tour to Mont-Saint-Michel

This full-day private excursion with a professional guide takes you to one of France's most impressive sites, Mont-Saint-Michel and its bay.
The UNESCO World Heritage Site has the distinctive feature of being built on a rocky islet, surrounded by a magnificent bay with the highest tides in continental Europe.
In addition, it is an important stop along the Chemin de Saint-Jacques-de-Compostelle (Saint James's Way).
Wander through the maze of streets, marveling at half-timbered houses. Visit the Benedictine Abbey, founded in the 8th Century. This is one of the most important places for pilgrimes in the Middle Ages, and a jewel of Romanesque, Gothic and Flamboyant architecture, overlooking the sea.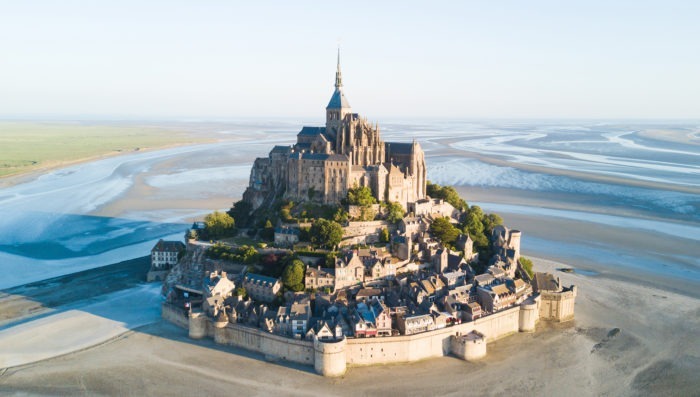 Day 5: Paris
Private transfer Mont Saint – Michel – Rennes TGV Station
Pick up from your hotel to TGV Station at Rennes
Train from Rennes – Paris Montparnasse in 1nd class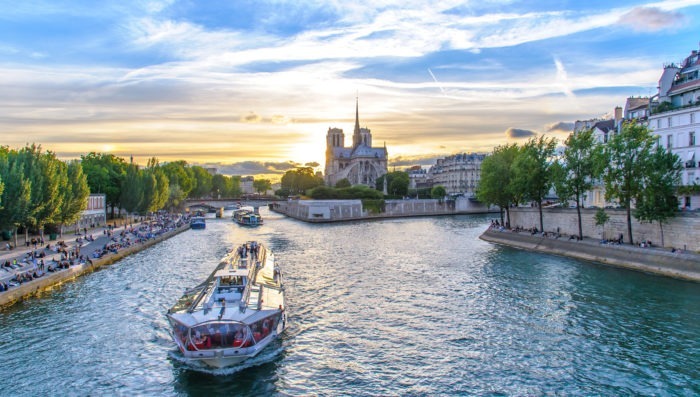 About This Trip:
Enjoy 24/7 English-spoken telephone assistance while traveling
This itinerary includes transport, activities, guides, accommodations with breakfasts, and other listed services
Price is in USD per person, assuming double occupancy. Note that prices and availability are subject to change.
Customize this itinerary:
Every French Side Travel trip is custom-built for your unique needs and interests. Above is an example of what's possible. If this isn't exactly what you're looking for, contact us today. Put together your dream trip with our travel experts. Handpick the accommodations, guides, activities, and meals that are right for you.
When you book with French Side Travel, you're getting a trip that's as unique as you are.