Bordeaux Bliss: 10-Day Tour with Unique Experiences
Luxury | From $13,299 pp
Experience Bordeaux at its best, through Arcachon and the Dordogne region. Rest well in luxurious hotels as you take on a 10-day busy tour. Venture on private walking and driving tours, try local specialties, visit surrounding towns and gardens and even set up and take off in a hot air balloon. Experience a wonderful trip with some truly unique and fun experiences !
Day by Day
Day 1: Bordeaux
Luxury Transfer from the Airport to your Accommodation
A private driver will pick you up from the airport in Bordeaux and drive you safely to your hotel, in a luxury vehicle.
Welcome to Bordeaux!
Bordeaux is one of France's most fascinating cities. It lends its name to its renowned wines and is praised for its fine cuisine. There is no need to go to a fancy restaurant to find an excellent meal, great eats can be found in many bistros.
Besides being France's uncontested capital of good food and wine, it also boasts splendid monuments, mansions, and architecture.
Outside of the city, you can go on many exciting excursions. Like: Wide Atlantic beaches, imposing sand dunes, lush vineyards, and dense fragrant pinewoods dominate the landscape. You will also enjoy well-marked hiking and biking trails that help to make this region an outdoor paradise!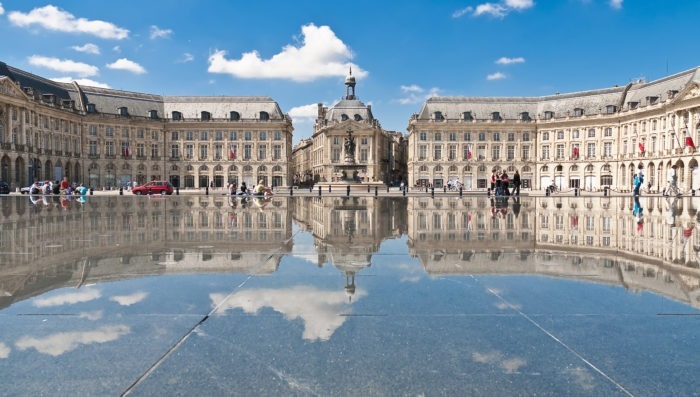 Day 2: Bordeaux
Morning Private Bordeaux Food Gourmet Walking Tour in Chartrons, Wine District
The history of wine in Bordeaux began in this district centuries ago. Now, a district of antique dealers and charming little stores, you will discover the history of tasty Bordeaux in a bohemian atmosphere.
You will start with a stop at the coffee shop where you will be introduced to some excellent local pastries. You will get to sample in a unique dining cellar during a pastry-cocktail pairing, giving the visit a festive air. Another sweet treat will surprise you on the way, as you will a visit to an 18th-century bakery.
You will end the tour around a table for a charcuterie-cheese-wine pairing. Your expert guide will choose a fine selection of wine in store for you.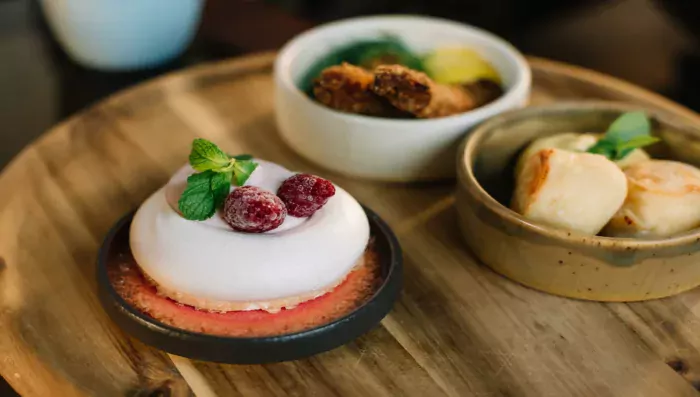 Day 3: Cognac
Full Day Private Tour of Cognac
Your licensed driver-guide will pick you up at your hotel in a luxury vehicle.
Located between the cities of Angoulème and Saintes, the town of Cognac overlooks the Charente River. Mainly built on the river's left bank, the town is on one of the pilgrimage routes to Santiago de Compostela and is birthplace of the iconic Renaissance king: Francis I of France. Cognac remains a must for those who enjoy brandy style wines.
Your tour will include a private visit and tasting at one of the world-renowned houses (Hennessy, Remy Martin, Martell, Courvoisier…) and also at a smaller, but just as talented, local producer. The winemaker will explain the history of this unique double-distilled spirit which has to be made in specific areas to be granted the name Cognac. During your visit, you will taste three different types of cognac (VS, VSOP, XO).
Possibility to become a "Maître Assembleur" during one of the workshops in which you will create your own particular Cognac XO and walk away with a bottle of your unique elaboration. What better way to savor the unique taste of Cognac, than to make it your own?
Or enjoy walking tour of the historic center where you can discover the charms of the old houses and the relationship between the city and Francis I of France, king of the Renaissance.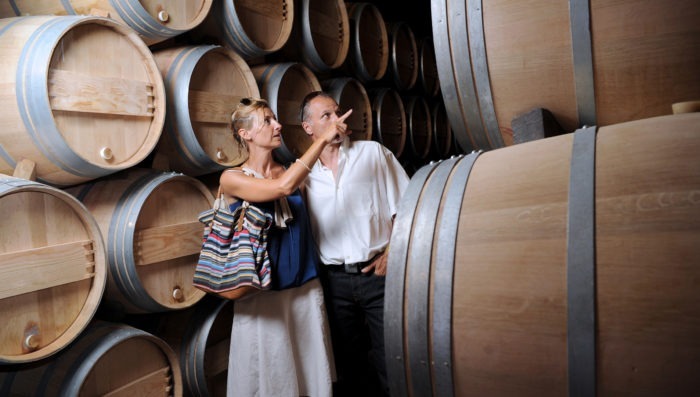 Day 4: Saint Émilion
Early Morning or Evening Hot Air Balloon Ride over Saint-Émilion
The Gironde's remarkable landscapes are best appreciated from above. See the vineyards, valleys, and some unforgettable sights aboard an intimate 2 to 4-seat hot air balloon. (Larger groups can be accommodated in multiple hot air balloons).
Marvel at the castles, the vineyards, the valleys of Isle and Dordogne, the forest, the wildlife, and you bring back photographs that will make many envious. Help inflate the balloon with the crew, learn how it works. Flight time is an hour or more depending on weather conditions.
Flight over Saint-Emilion vineyards with a château owner or director, who will 'explain the Saint-Emilion appellation to you. Wine tasting in flight, and a picnic (or brunch for morning flights) featuring local specialties follows when you're back on the ground. This truely is a unique experience!
Children are allowed on board form 10 yo (or over 130cm tall), accompanied by a responsible adult. Pregnent women cannot fly for their own safety. Animals are not allowed on board. To be able to book this activity, we will need to ask for your weight.
A private driver will pick you up at your hotel to drive you safely to your activity. At the end of it he will drive you back to your hotel or to the destination of your choice.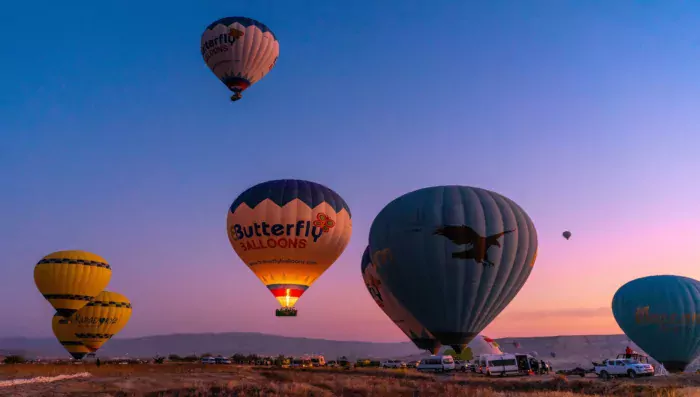 Day 5: Dordogne
Full-Day Private Guided Driving Tour of Dordogne Castles and Villages
First, you will go to Beynac, a beautiful village, home to one of the most popular castles in the region. Continuing on, your private driver-guide will take you to the Château des Milandes, This castle is famous for its gardens, which are listed as a Historical Monument.
Next up, a visit to La Roque Gageac – a village that benefits from micro-climate conditions and where local vegetation stands alongside more exotic plants such as banana trees, agave, and Bougainvillea flowers.
The next stop of the day is the Bastide village of Domme, a fortified medieval town classified as one of the "Plus beaux villages de France", and perched on the cliffs above the Dordogne River.
The last stop before returning back to your hotel is the very famous village of Rocamadour, a sacred town and important pilgrimage site.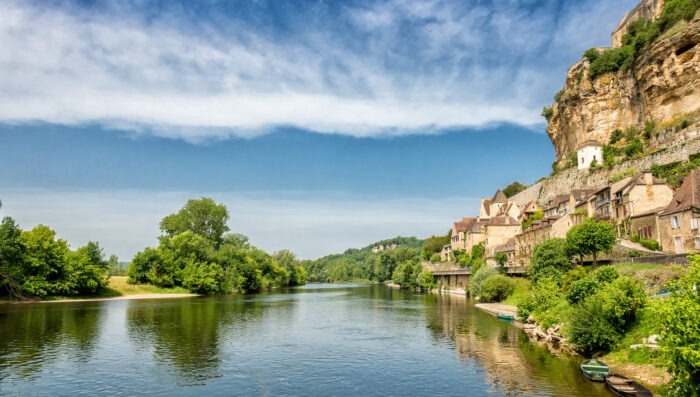 Day 6: Lacave- Montignac
Full-Day The "Prehistoric Valley" Dordogne Caves Private Guided Tour
Your private guide will take you to the Vézère Valley, which includes some of the most interesting and famous prehistoric sites in the world. Fifteen of these sites are listed as World Heritage with UNESCO. The site is quiet and tranquil, and we have time to admire everything around us, with clear and informative commentary suitable for all visitors.
Then visit Lascaux IV, which offers a truly interactive visit with the help of modern technology. The center is beautiful and spreads over 8,000 m2 of the newest Lascaux Cave replica, but also a truly unique, unforgettable, and immersive experience! Free time for lunch at Les Eyzies-de-Tayac, the "World Capital of Prehistory."
In the afternoon, a visit to the National Prehistory Museum is the ideal introduction to your tour of the area's prehistoric sites, listed as World Heritage with UNESCO.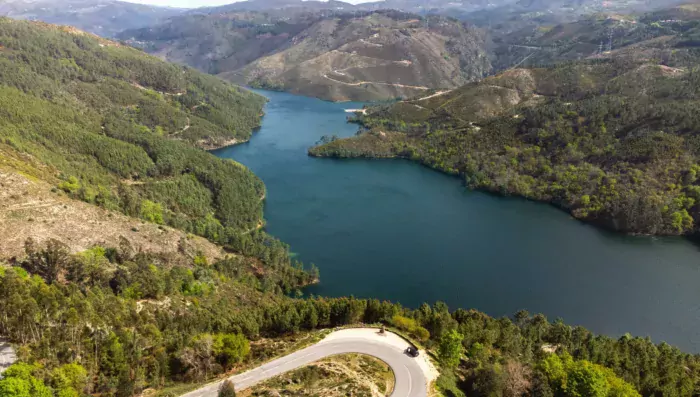 Day 7: Sarlat
Full-Day Private Guided Driving Tour to the Dordogne Gardens
You will embark with your private driver-guide on a full day of discovery of some of the most beautiful gardens that the region can offer.
After leaving your hotel, you will first stop and visit the water gardens of Carsac, a real aquatic arboretum. Unique in Europe, you will find an aquatic labyrinth of more than 500 meters of footbridges. Then, you will continue on to the famous Eyrignac Gardens, considered the most beautiful French-style garden in the Périgord. Then comes the visit of the "Gardens of the Imagination," overhanging the Vézère river, in the Périgord noir. This major cultural site, labeled a remarkable garden, covers more than 6 hectares.
The last stop of your day will be the Gardens of Marqueyssac, perched on a rocky spur overlooking the Dordogne Valley and offering you a magical spot with one of the most beautiful panoramas of the Dordogne.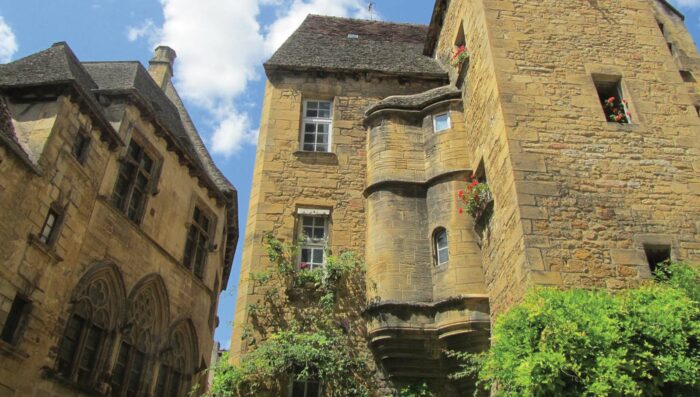 Day 8: Saint-Émilion
Luxury Transfer from Dordogne to Bordeaux
Your licensed driver-guide will pick you up at your hotel in Dordogne in a luxury vehicle and drive you safely to Bordeaux.
On the way back – Private visit and wine tasting with a panorama at Couvent des Jacobins
During this visit, you will enjoy a fascinating tuk-tuk ride, organized especially for wine lovers. Your jaunt begins from the Couvent to the cellar of Calicem where you can pass through a selection of varied wines in the Saint Emilion vineyard.
You will also participate in a private tasting session where you can sip on and taste several types of rare and vintage wines.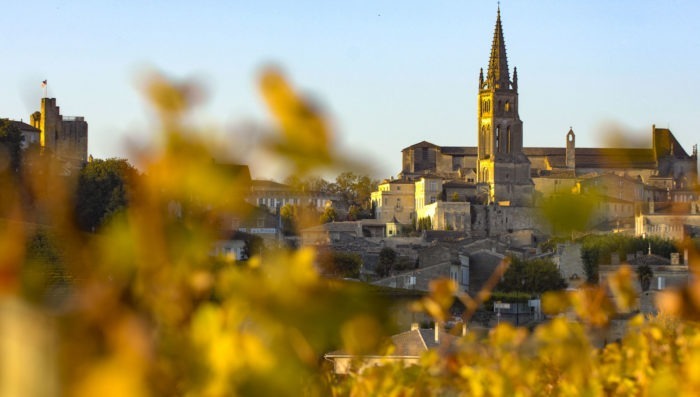 Day 9: Arcachon
Private Driver for the Day

A private driver in a luxury vehicle will pick you up at your hotel at the beginning of the day and drive you safely tohe Arcachon region for the day.
Day at leisure in Arcachon
The tranquil Arcachon Bay emerged as a luxury retreat for Bordeaux's rich in the 19th century. Most foreigners never make it, but that's a mistake. The elegant belle epoque villas, rejuvenating spas, and expansive golden sandy beaches make it a favorite of the French. The largest sand dune in Europe, the Dune de Pilat, is an impressive site with even better views from the top.
The main attractions in Arcachon are the miles of sandy beaches, the vibrant town center and its markets, and the architecture of the ville d'hiver that boasts rows of belle epoque mansions. There's an eccentric mix of neoclassical, neo-gothic, colonial, and Swiss chalet styles. In the 19th century, this winter town competed with Alpine retreats as a sanatorium for tuberculosis sufferers.
Arcachon's beaches are on Arcachon Bay, sheltering them from violent Atlantic waves. This makes it a wonderful area for families with children. You can do many activities here such as surfing.
The seafood restaurants in Arcachon are of course particularly popular from classic Bistrot fare like Moules Frites (mussels and fries) along the beach to fine dining restaurants a few blocks into town. You can also savor the oysters.
Traditional Pinasse Boat Tour of Bird Island and the Lège-Cap Ferret
Enjoy the highlights of the breathtaking Arcachon Bay on a traditional pinasse boat. Your captain will sail through the small channels past oyster beds, picture-perfect beaches, l'Île aux Oiseaux (Bird Island), and Lège-Cap Ferret's charming villages.
Enjoy a seafood platter while aboard. It includes local oysters, langoustines, whelks, winkles, prawns, accompanied with bread, butter, lemon, and mayonnaise.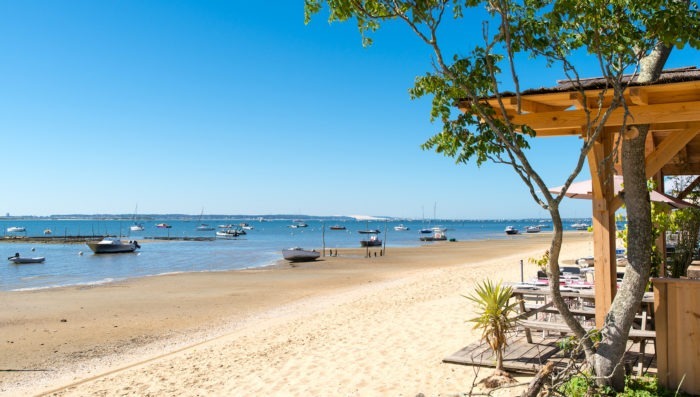 Day 10: Bordeaux
Luxury Transfer from Bordeaux to the Train Station or the Airport
A chauffeur will pick you up at your hotel in the city center of Bordeaux for a transfer to the train station or the airport in a luxury vehicle.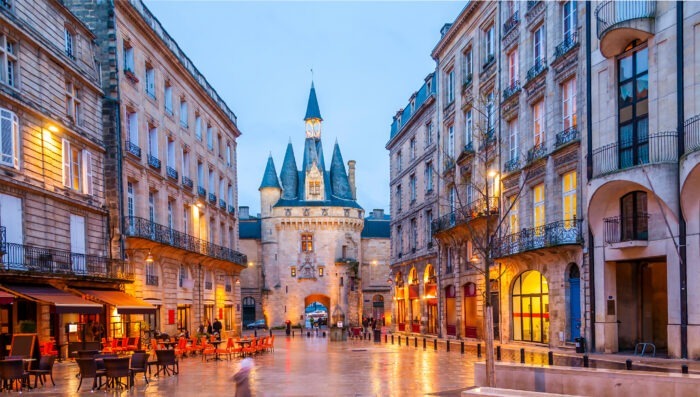 About this Trip
Enjoy 24/7 English-spoken telephone assistance while traveling
This itinerary includes transport, activities, guides, accommodations with breakfasts, and other listed services
Price is in USD per person, assuming double occupancy. Note that prices and availability are subject to change.
Customize this itinerary:
Every French Side Travel trip is custom-built for your unique needs and interests. Above is an example of what's possible. If this isn't exactly what you're looking for, contact us today. Put together your dream trip with our travel experts. Handpick the accommodations, guides, activities, and meals that are right for you.
When you book with French Side Travel, you're getting a trip that's as unique as you are. 

Suggested Hotels
Intercontinental Bordeaux
Chateau Lafaurie-Peyraguey Hotel & Restaurant Lalique
Hotel Chais Monnet Cognac
Our Product Lines
Excellence
VIP Unique Experiences | Concierge Services | Private Tours (driver + licensed guide) | Chauffeur Services (luxury vehicles) | Top Licensed Guides | VIP Meet & Greet | Jet, Helicopter & Yachting | Fine Dining | Luxury 5* Accommodation (palace hotels, exclusive villa rentals) | 24/7 On-Site Assistance.
Luxury
Unique Experiences | Private Transportation (luxury vehicles) | Private Tours | Top Licensed Guides | Meet & Greet | Fine Dining | Luxury 5* Accommodation (hotels, villa rentals) | 24/7 On-Site Assistance.
Premium
Unique Experiences | Private Transportation | Private Tours | Self-drive | Top Licensed Guides | Authentic & Boutique 4* Accommodation (hotels, apartment rentals) | 24/7 On-Site Assistance.